This UI enhancement will give you a shortcut. Now you can go to the Edit page directly from the Plugins page.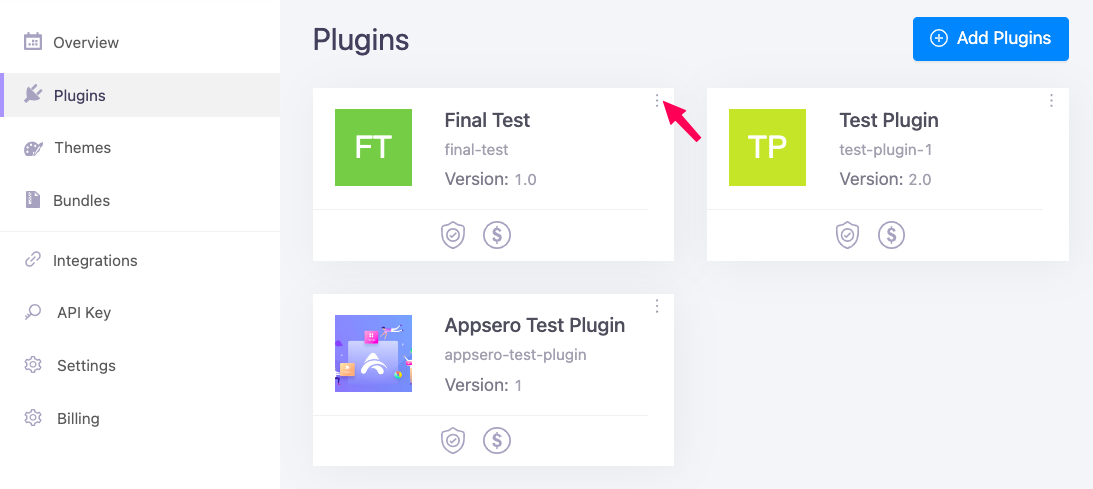 Now you will find 3 dots on the top right corner of every plugin. If you click on this, You will find the Edit button, And By clicking the Edit button it will redirect you to the edit page under the settings option.
You can access all other options as well under the Settings section.
Scroll down the Edit page to find the Delete button. Click on it if you need to delete the project permanently.
After making the necessary changes hit the Update plugin to save the new information.