Bring Higher Revenue With Appsero
Bundle Product Selling Feature
If you have 2 or more products in Appsero dashboard, then check this video below and get
started with Bundle Product Selling with Appsero!
Sell Together &
Earn Bigger
Sell more than one WordPress product at the same
time. Combine both plugins and themes for a bundle
using this Appsero feature.
Why Use Appsero's
Bundle Product Selling?
Check how this feature adds a new dimension to your
selling capabilities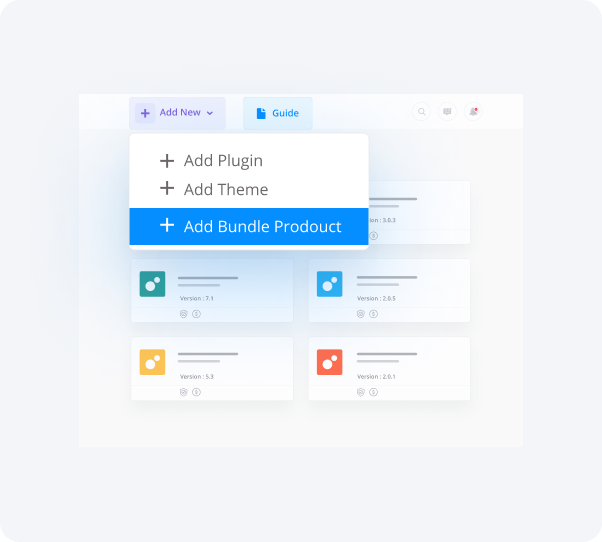 Set Up Bundles Directly from Appsero's Dashboard
If you have at least one plugin and one theme added in
Appsero, you can create bundle directly from the dashboard.
If your plugin/theme has different variation, you can use that
for creating bundle as well.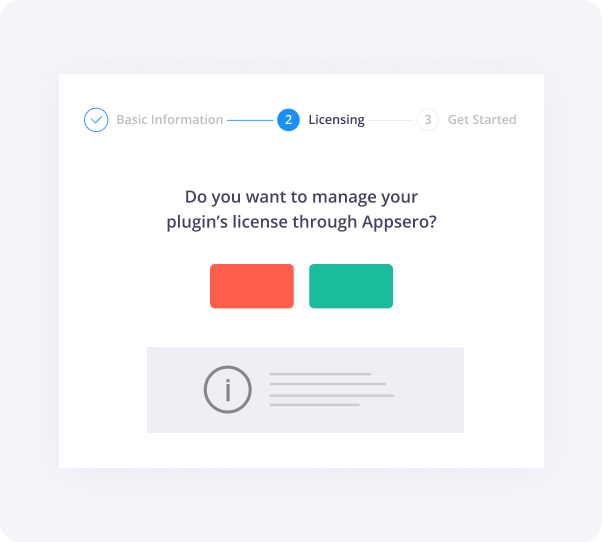 Easy License Management for The Bundled Products
For the bundle products you created, you won't need separate or 3rd-party license manager. Appsero will automatically create licenses for you. Buyers will get all the products you include within a bundle. They will need to use a single license key to use plugins and themes.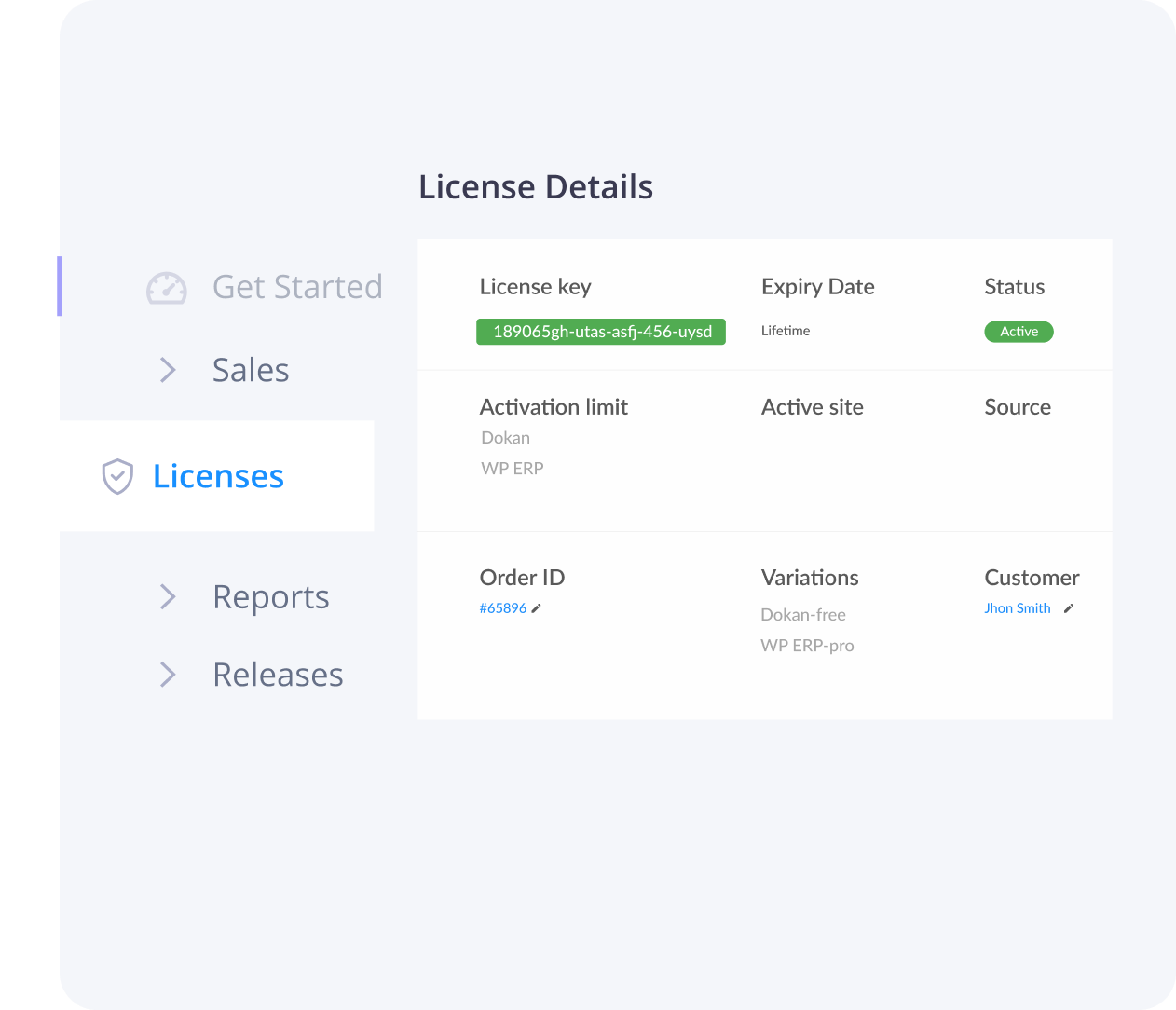 Get License for All Bundled Products
Once your users buy a bundle product, they will get their license for the plugins/themes via email. They can get these license while checking out as well.
Frequently Asked
Questions
What is Appsero?
Appsero is a killer WordPress analytics, licensing & deployment tool. If you want to sell your WordPress plugin or theme - Appsero has got you covered. Appsero offers plugin usage insights, license management, sales analytics, release management, deactivation analysis, and more. Appsero wants your plugin or theme to succeed by empowering all WordPress developers with a better tool.
How does Appsero Work?
Getting started with Appsero is very simple. Whether you are adding a free or premium plugin - you just need to paste a few lines of code to your plugin/themes main file. And that's just it. You can start leveraging all features of Appsero easily.
Can I Use Appsero if I Use Easy Digital Downloads/WooCommerce/Envato?
Yes! Of course. We have built Appsero for every WordPress developer out there. It doesn't matter how you want to sell your plugin. We don't mind if you want to keep using your existing stack and use Appsero or migrate to Appsero for everything. Either way, Appsero has all the options open for you.
Is this a trial or limited version?
No. All Appsero features are free while in beta. We want to build a better product for all WordPress developers and we figured out we cannot do it without your feedback. That's why Appsero is completely free.
How Is My Data Being Handled?
Rest assured. All your data is safe. We only use your data to provide you with a better Appsero experience. You can read more about our Privacy Policy. If you ever wish to delete your data, just email us to support[at]appsero.com. Also, the Appsero SDK does not collect any data without the user's permission.