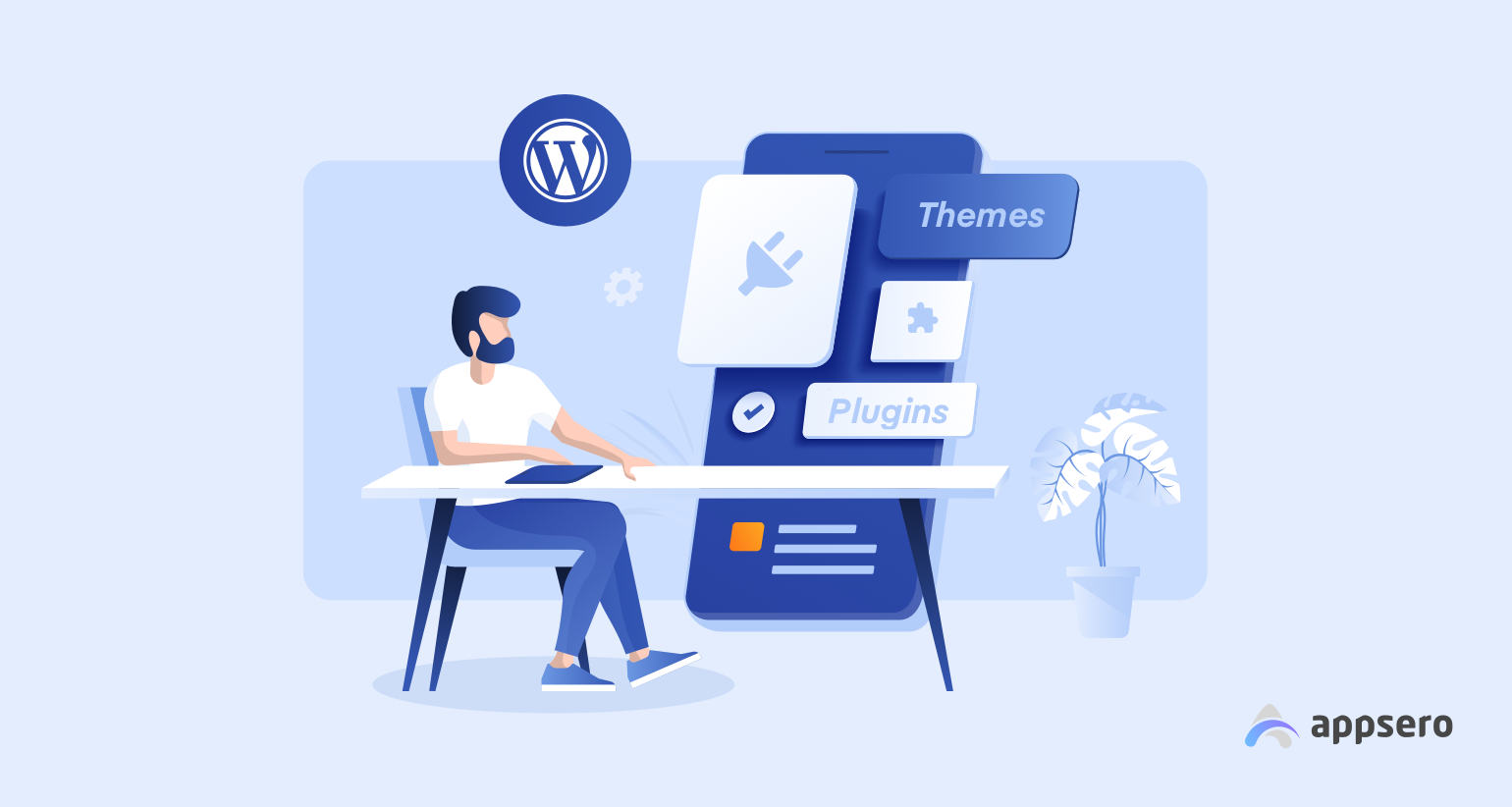 Best Places to Buy & Sell WordPress Plugins and Themes
It is no secret anymore that WordPress is currently one of the most popular CMS platforms for blogging websites. But in the past decade or so, it has gone way beyond that and proved its worth in the other popular sector as well. Nowadays almost every developer's favorite platform to create their plugins, themes, templates, etc has become WordPress.
WORDPRESS IS POWERING 40% OF THE WORLD WEB
And so the market and the demand for themes, plugins have been booming each passing year. So it has become an essential need for WordPress users and its developers to find a reliable place to buy and sell them. WordPress users around the world are now always in the hunt for a reliable marketplace to buy their favorite and necessary plugins/themes and on the other hand, developers are looking for a secured platform to sell their developed plugins, themes, templates, etc.
There are many marketplaces that have emerged to provide a great platform for buying & selling the plugins & themes to millions of people around the globe. But what are the best places to buy & sell WordPress Plugins and Themes?
Well, we will try to find the answer to that today. But before that let's quickly know about some of the best e-commerce solutions that you can use to get your themes and plugins noticed to the global audience and get it sold.
Best Solution That You Can Use to Buy & Sell WordPress Plugins and Themes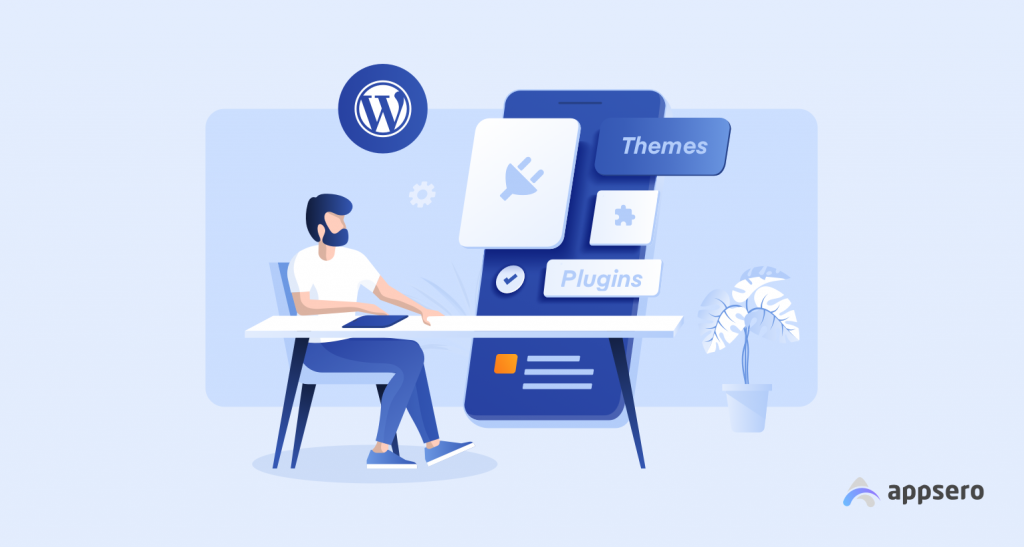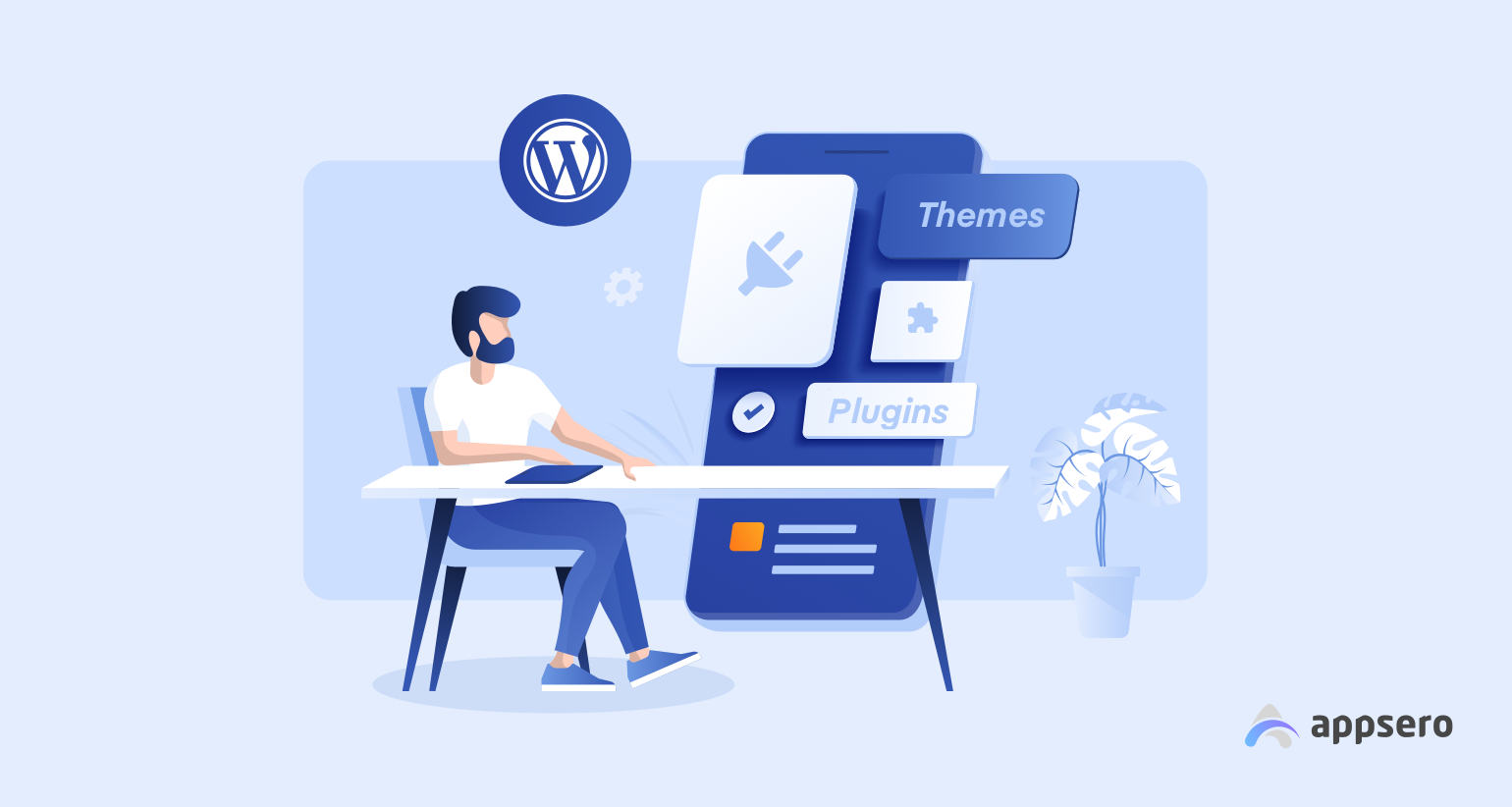 WooCommerce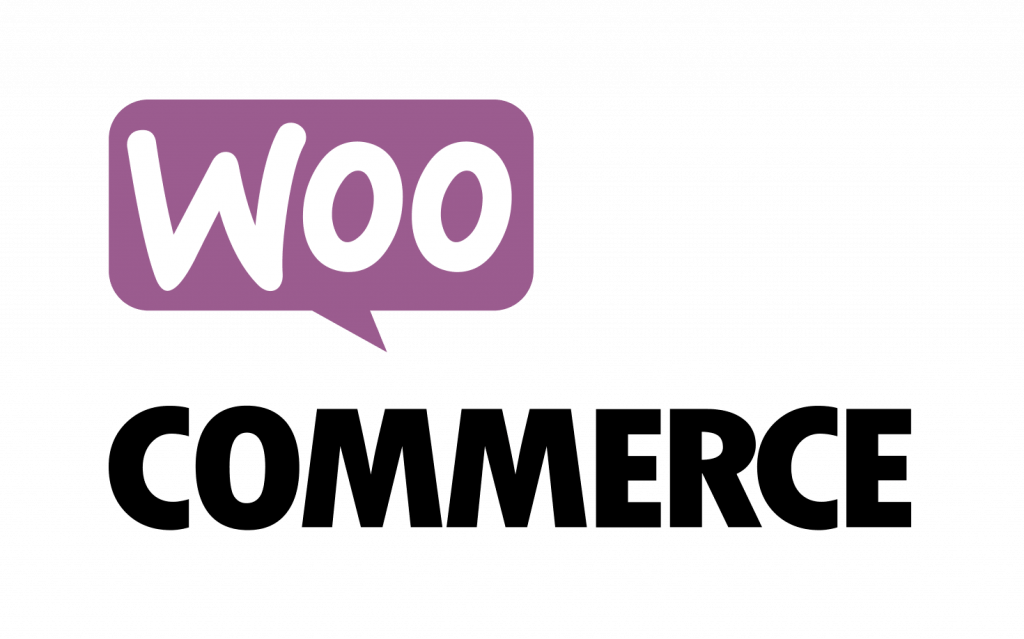 In the WordPress ecosystem, WooCommerce is probably the most widely used e-commerce plugin available out there right now. This e-commerce solution is built with the intention to sell both physical and digital products. And by getting a mere WooCommerce add-on one can easily turn it into a subscription-based license selling-house of WordPress plugins and themes.
Key Highlights
Free core plugin with paid extensions
Self-hosted platform
Extensive customization and maintenance required
Ideal for setting up a customized e-commerce platform for WordPress businesses
External paid extension WooCommerce Subscription & API Manager is required for selling subscription-based licenses of WordPress plugins & themes
Easy Digital Downloads (EDD)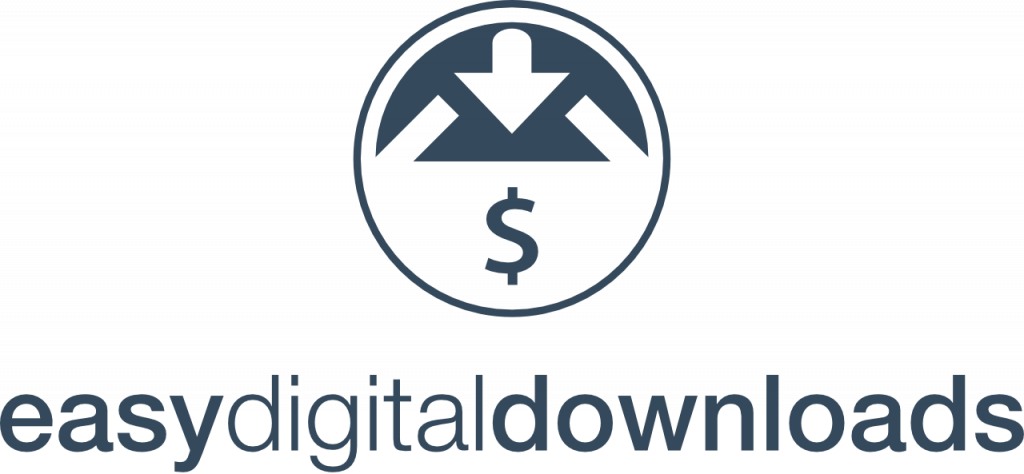 A popular self-hosted platform that is built to sell every single type of digital product. This e-commerce platform is majorly made up of a free WordPress core plugin and with a lot of extensions that enables its user to provide licenses to sell any type of digital products.
Key Highlights
The base plugin is free with premium extensions ranging from $99 to $499
There is an up-front cost for plugin extensions without any free trials and it renews annually
Self-hosted & regular maintenance required
A personal pass of $99 only offers some basic functionalities of a software licensing solution
There are additional fees for platform development & payment gateways depending on the selected gateways
Freemius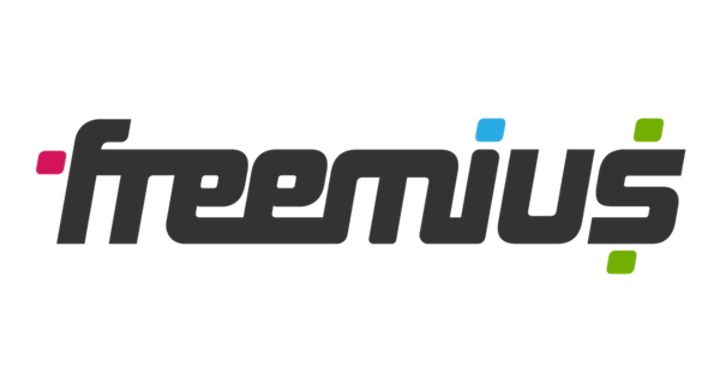 This e-commerce platform is a system on its own that takes care of subscription payment, licensing, affiliation programs as well as transactional email. The solution is specifically designed to sell WordPress themes and plugins. Along with enabling the user to sell their plugins and themes from its deck, Freemius also handles the ongoing updates & maintenance of it itself.
Key Highlights
A complete managed hosted platform
Get started with it is absolutely free
Required to share 7%-27% revenue after crossing $5000 in gross sales
A perfect platform to sell and license themes & plugins for WordPress businesses of any size that want a full-featured solution
Selling WordPress products needs integration with WordPress SDK
Sell Your Plugins & Themes Even Better By Integrating with One Single Tool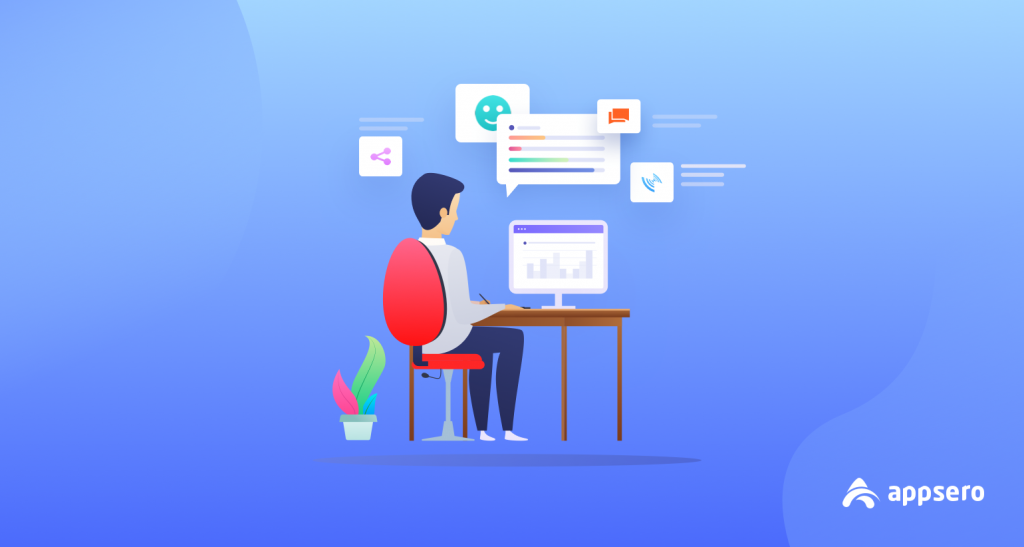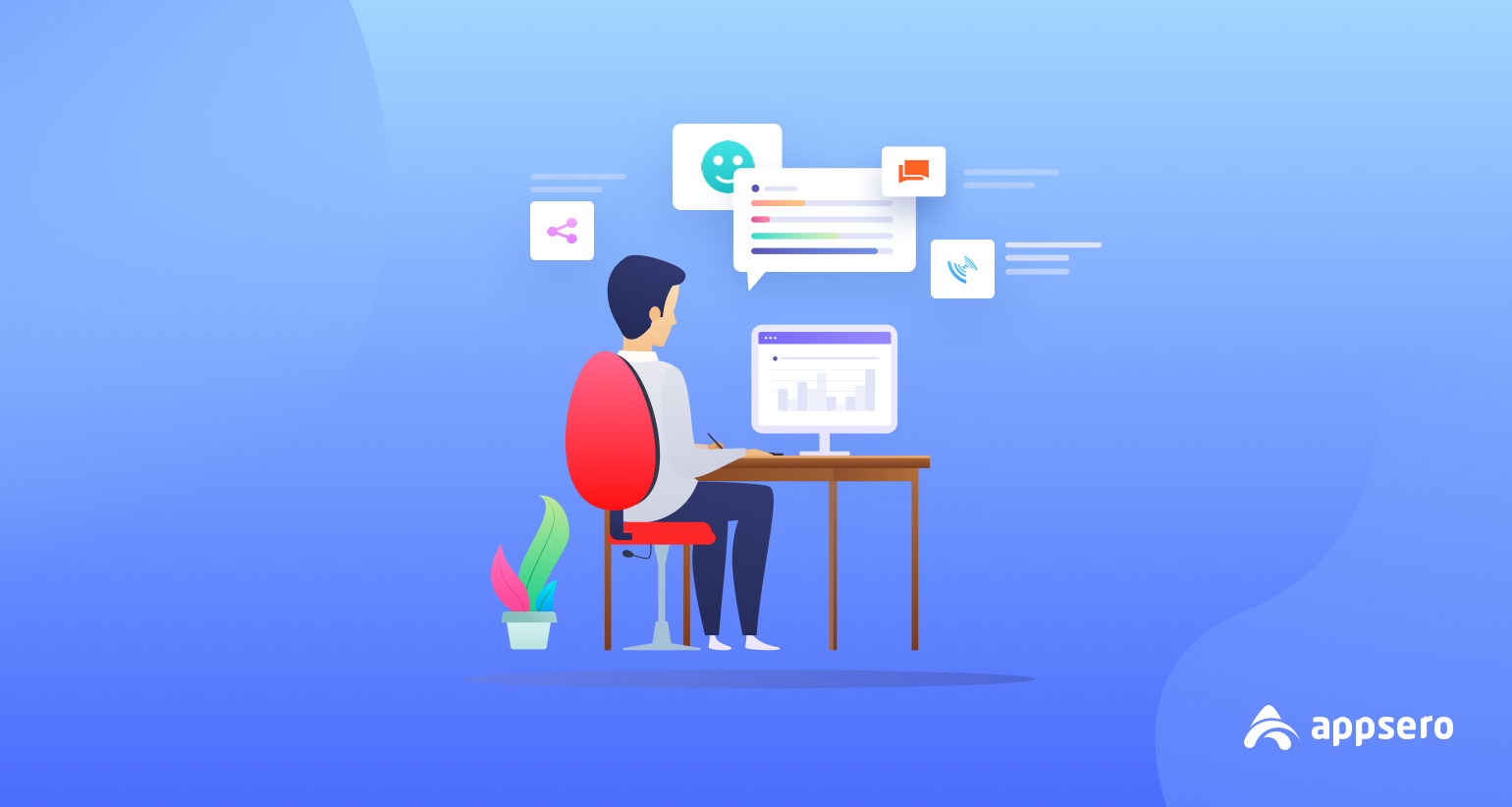 One cost-effective and fruitful way of selling your plugins and themes is by integrating Appsero with WooCommerce, EDD, Envato, Paddle, and more. Appsero is a blessing in disguise for the developers who want to manage their themes/plugins licensing & deployment.
Marketplaces like Envato and Fremius don't allow the user the freedom that it needs to sell their plugins or themes. You need to follow certain rules and regulations while wanting to sell from those platforms. They bind you with a number of baseless restrictions while allowing you to sell through them.
While in the case of Appsero, you get to have complete control and freedom on selling your themes and plugins without any hassle of any sort. And so now let's check out the benefits of Appsero's seamless integration with the marketplace and e-commerce solutions like WooCommerce, EDD, Envato, Paddle, and more to provide you the ultimate experience of licensing & selling plugins/themes at the convenience of one single dashboard.
Appsero Using WooCommerce, EDD, Envato Paddle and More
Sell by Integrating Appsero with WooCommerce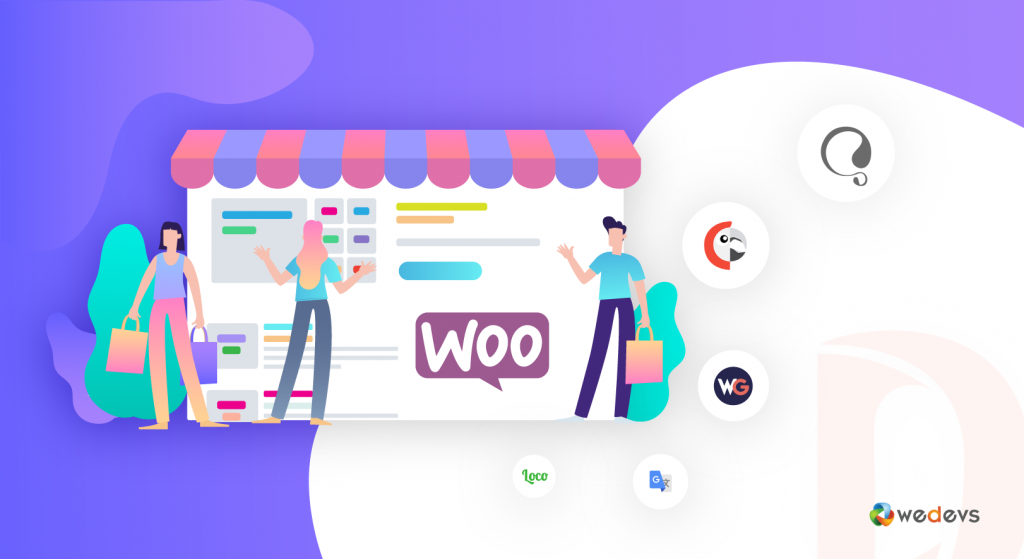 Appsero integrates with the existing WooCommerce site in minutes. Once the integration is done, you can use WooCommerce as the selling platform with Appsero only and the user can buy products. Appsero then generates licenses and sync all previous licenses. It also enforces license checking and activation limits.
All you will have to do is add WooCommerce to the Appsero dashboard. After that integrate Appsero API with WooCommerce to connect the website. Then add the license manager tool like Woo API manager or Woo Software addon and then simply get to sync all the previous licenses to take complete control over the licensing of your plugins.
☞ Get to know the step by step integration process of WooCommerce from this detailed documentation.
Sell by Integrating Appsero with Easy Digital Downloads (EDD)
The process is similar to WooCommerce and once the integration is done, you can enable your users to have a delightful experience by eliminating the plugin licensing program of EDD and allowing Appsero to control the complete workflow here. Apart from being able to sell your license seamlessly with EDD+Appsero, this licensing tool provides almost 80% cost savings compared to EDD's licensing system.
If $1900 approximately is what you have to pay annually for EDD alone, selling through Appsero integrating it with EDD will cost around just 25$ annually. So it is not only a smart choice of selling your plugin/themes by integrating Appsero to EDD but also a cost-effective one.
☞ Get to know the step by step integration process of EDD from this detailed documentation.
Sell by Integrating Appsero with Envato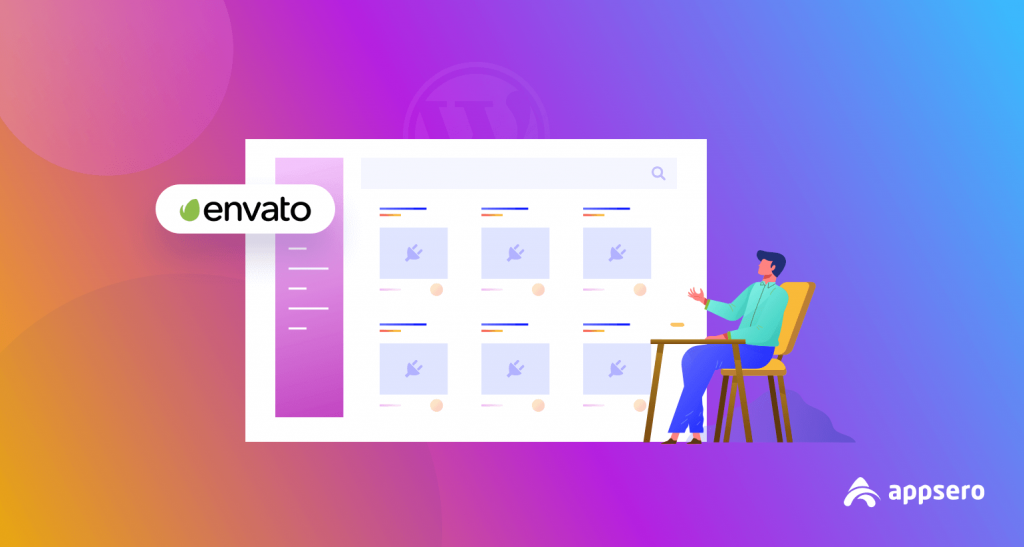 Once you decide to integrate Appsero with Envato, you get to sell your plugins, manage its licenses, and gain proper insights of its usage all at the same place. Moreover you get to push updates to all your premium users. You are even allowed to use coupons and discounts for your selling products.
Selling through the Envato marketplace requires a hefty commission for the sellers to pay them. On the other hand, selling and managing your plugins through Appsero integrating it with Envato can save you as much as 80%. You can simply keep using your existing Envato store and connect it with Appsero to get all these benefits. Moreover, using the Envato purchase code, Appsero will be able to sync all the existing and new sales & generate licenses through it.
☞ Get to know the step by step integration process of Envato from this detailed documentation.
Sell by Integrating Appsero with Paddle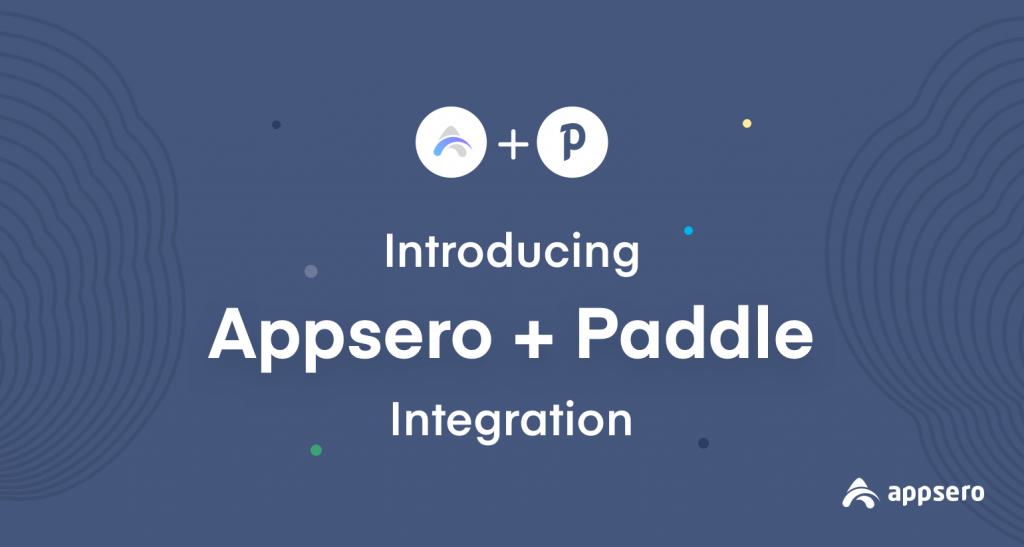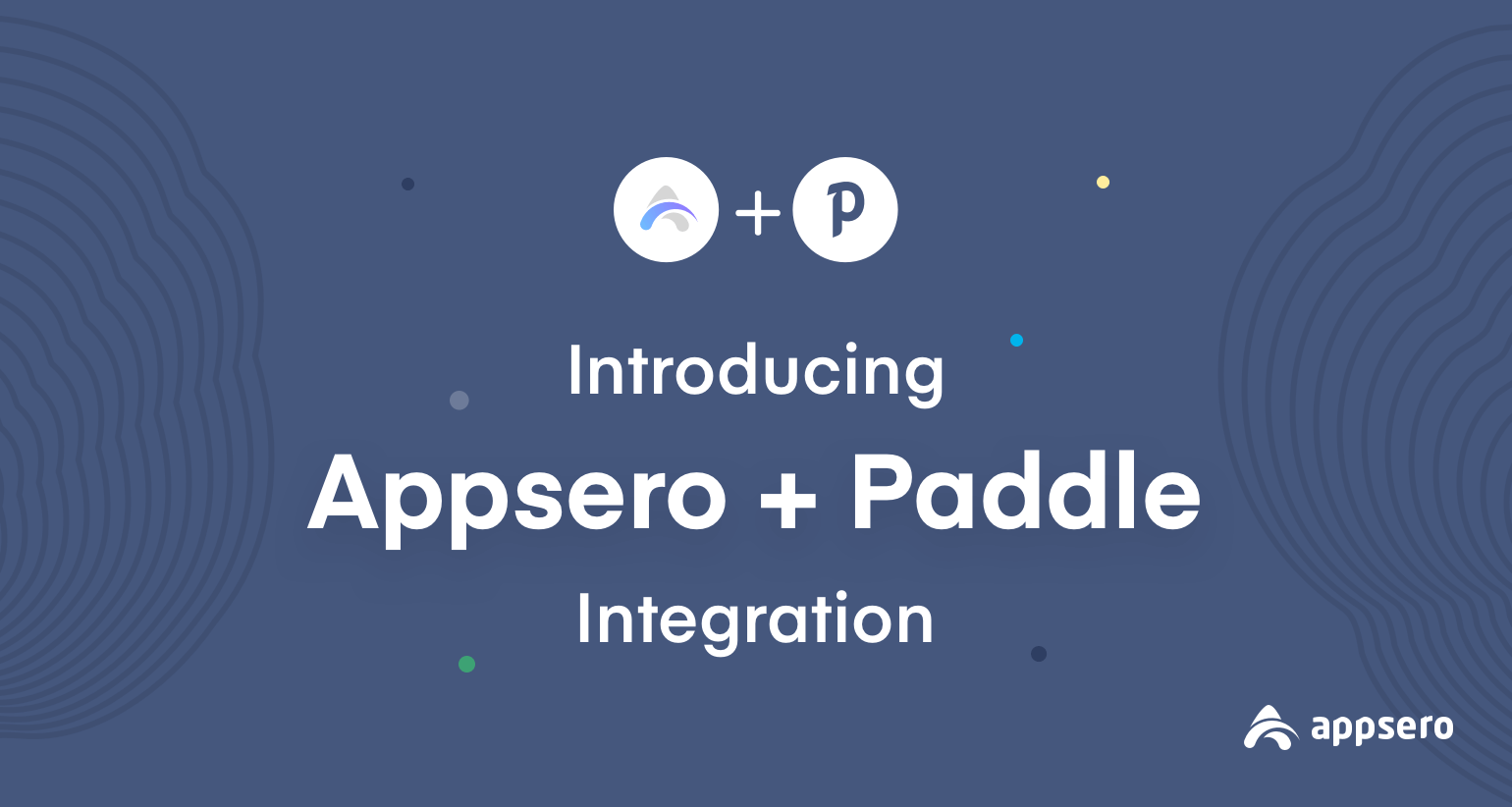 This integration is known to provide the best user-experiences for its user. It gets the user to have an automatic email of license renewal including an out of the box payment processing system with the all-in-one SaaS commerce platform. Handle the license expiration management and EU VAT with ease.
Just like all the other integrations above, Paddle+Appsero also enables its user to save more while it syncs existing licenses and generates new ones directly from Appsero to sell them from Paddle. Moreover, the customer is also able to get their license & purchase history using the customer account page. It also supports native invoicing for clients all over the world. It controls end-to-end customer experience and helps increase sales up to five times.
☞ Get to know the step-by-step integration process of Paddle from this detailed documentation.
Sell by Integrating Appsero with FastSpring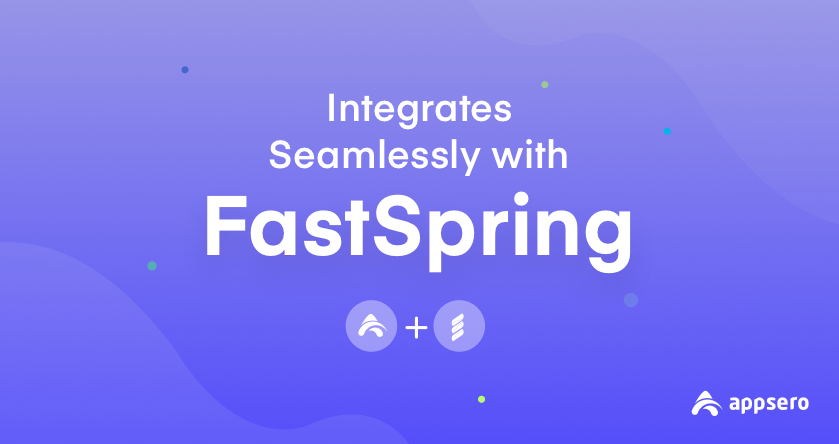 Get complete and trouble-free built-in sales analytics with smart payment processing through FastSpring with Appsero integrations. Take full control over the license management, selling, and deployment of your plugins with the integration.
For checkout products, you can easily add the FastSpring Popup storefront. Enabling the recurring payment is now easier than ever. The switching option to FastSpring got simpler that makes the plugin selling, deployment, and management process effortless.
☞ Get to know the step-by-step integration process of Paddle from this detailed documentation.
Get a better idea of this integration in the video below ⤵️
Note: Get the Appsero Helper plugin installed on your site right away to enable your user to have a customer account page.
Best Marketplaces Available to Buy & Sell WordPress Plugins and Themes
Envato Market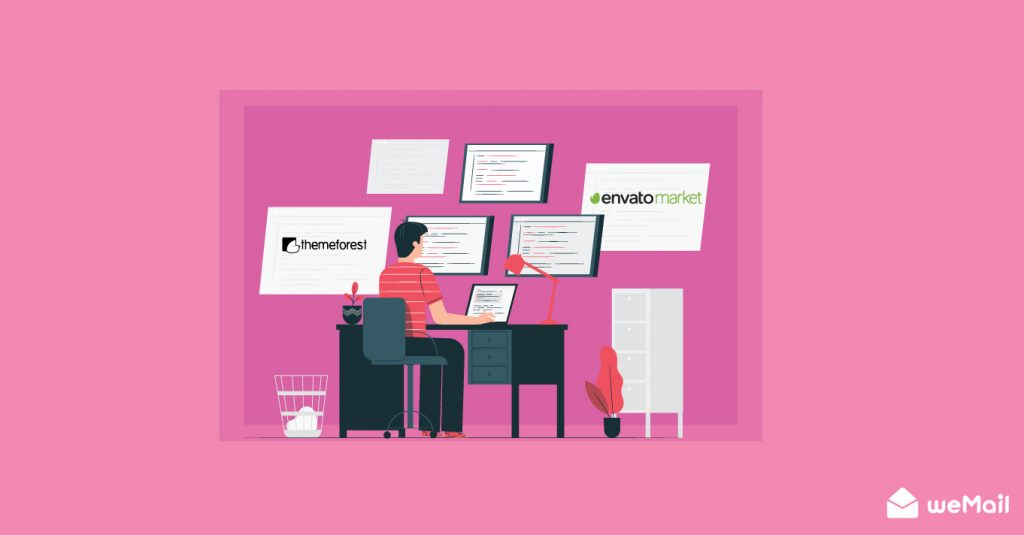 It is one of the best and popular marketplace to buy sell plugins and themes. The marketplace for themes, Themeforest, and CodeCanyon for plugins are both developed and managed by Envato Marketplace. The popularity of this marketplace is unprecedented which makes it a top runner in this list of the available marketplace.
For landing pages, email marketing, business websites as well as e-commerce sites, ThemeForest presents itself with thousands of exclusive and premium themes and templates. It is indeed both developer's and customers' favorite place to buy & sell their desired themes. Not just for WordPress, it has themes and templates available for CMS platforms like Drupal, Joomla as well.
On the other hand, CodeCanyon offers more than 35K plugins and code scripts for WordPress, Javascript, CSS animation, and more. Moreover a subscription-based service for downloading unlimited digital creative assets, Envato also provides Envato Elements. And there is also Envato Studio that hires freelancer those who are smart, technical and creative.
Mojo Marketplace
Connecting over 5.8 million users worldwide with over 7500 items across the world, Mojo marketplace is truly a leading digital commodity platform. It may not be as a bigger platform for the WordPress product marketplace but it is definitely on its way to going right up there. An ideal marketplace for developers and designers that offers add-ons, plugins, features from them.
It has more than 2000+, marketplace items, themes, and templates for the users of WordPress, Magento, Marketing emails, Shopify, Joomla, and more. As an exclusive author of the marketplace, there is at least 50% commission for each successful sale that the sellers receive from them each time. As the selling goes up, the seller is allowed to keep a sales commission of 70%.
The marketplace offers a sophisticated method to help you sell your themes and free products. And you are allowed to sell your items as soon as you are verified and approved by them. So therefore Mojo marketplace is truly a serious contender that displays top-class WordPress themes and plugins for the customer to browse through.
WordPress.org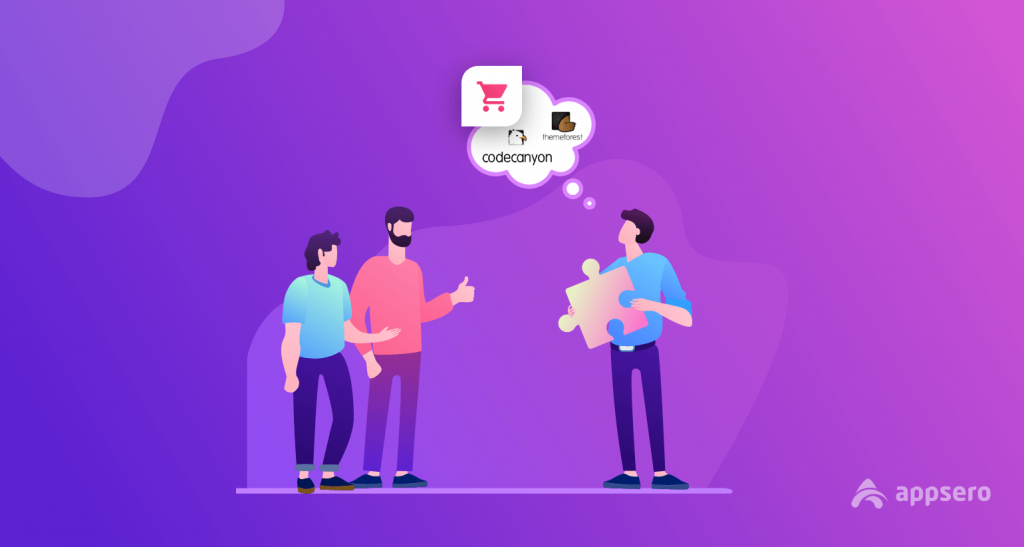 This marketplace is currently a home of more than 58000 plugins & 8000 themes. You can transform any WordPress site with this huge collection anytime. For the developers or business owners, the marketplace is all about submitting your plugins and themes for free. Even though most of them are freemium plugins and has a premium version to unlock more advanced features.
Before allowing the developer to submit their plugins or themes in their directories, this marketplace provides them with a plugin and theme developer handbook. WordPress.org homepage has a separate system for plugins and themes. Both of them are managed very skillfully and precisely. At first, every developer's first plan is to build a theme or plugin and then get it published on the site for free with limited features. And once people start to like their product, then they can urge the users to upgrade to its premium version for more extended features.
Even though the marketplace doesn't deal with selling any plugins or themes from it directly, it only manages its free versions. Any developer can submit their developed themes or plugins in order for WordPress.org authority to approve them. Once the product is accepted, the developer can get reviews and keep it published as long as it is free. Due to its massive traffic and popularity, every plugins and theme gets maximum exposure and expansion from the site itself.
Bonus: What's The Best Tool to Manage Your Plugins Or Themes?


Now you know where and how to buy & sell your plugins & themes, but as a developer do you have the all-in-one tool to manage the deployment & licensing of your plugins & themes? If you don't then it's high time you get the most advanced tool, Appsero for you. It is known to be an essential tool for all developers and here are the things that you get to do with it:
Complete plugins/themes licensing & instant update deployment
Track usage & key analytics of themes/plugins
Get to send deactivation responder emails automatically
Seamless integration with other third-party applications
Integrate with Themeforest/Codecanyon/Mailchimp
Manage license expiration
Recurring payments & subscription
Sell from the WordPress site
And many more
Still not intrigued to get Appsero? Then you need to:
FAQ
Question 1: Can Appsero be used for Marketing & Email list building?
Answer: Yes, Appsero can be linked with useful tools like Mailchimp, weMail, Mailjet to optimize your sales and marketing effort.
Question 2: Does Appsero respond to software deactivation?
Answer: Yes, you can ask for the reason for deactivation and customize your message for those customers based on those different reasons. You can also get a regular update on the deactivation number and report via email digest.
Question 3: From where can I deploy my software with Appsero?
Answer: You can do effortless deployment from Github, Bitbucket & Gitlab
Question 4: Can I sync all my previous licences?
Answer: Yes, you can sync all your previous licences at once.
Question 5: Is Appsero only built for Developers?
Answer: Yes, Appsero is the perfect tool that makes the workload of developers easier.
Question 6: Instead of WooCommerce/EDD, can I use Appsero to manage my product's sales, analytics, and licensing from one place?
Answer: Yes, you can use the integration of Appsero and Paddle to manage product sales, analytics, and licensing without other plugins like WooCommerce/EDD.
Question 7: Can you make money selling WordPress plugins?
Answer: When you are planning to earn money by making WordPress plugins, you must focus on a specific need. Do some research on your potential competitors, customers and ensure your product is a market fit. If everything goes well, we think it won't be a big deal to sell plugins.
Choose Your WordPress Plugins & Themes Buying and Selling Platform Wisely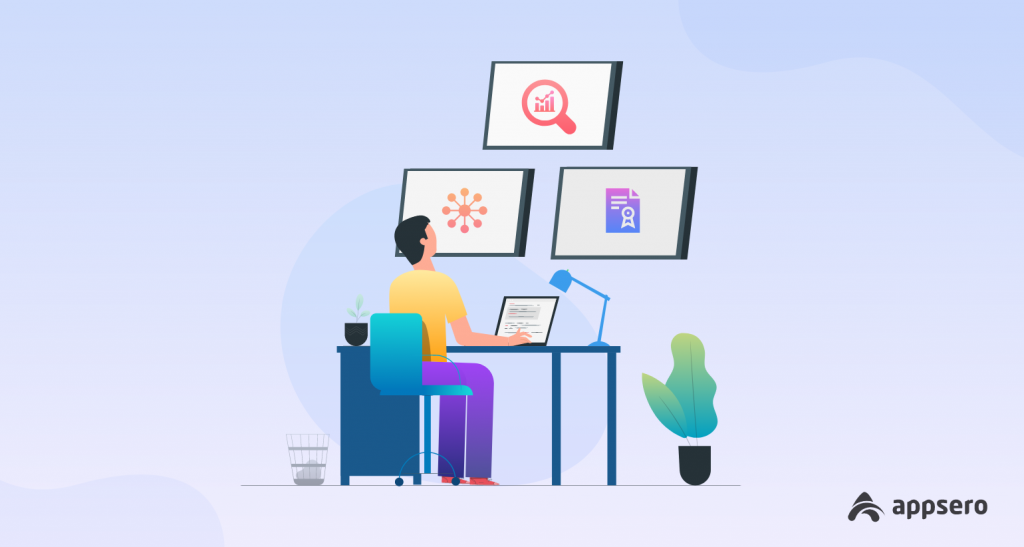 Whether you are buying or selling the plugins/themes, you will always want to look for a reliable place for it. Let's hope after reading this article you have had enough idea about the dependable marketplaces & solutions to buy and sell the plugins and themes just like any other digital products.
From where ever you may decide to buy or sell them, you need to always look for those marketplaces that have a high volume of incoming traffic to buy or sell the plugins and themes every day. Your chances of selling get a lot higher when there is increased traffic on that site.
Another essential thing that you should consider before picking your marketplace to sell your plugins or themes is how much money you are going to make from it. All the marketplaces that are mentioned here take a certain % for each sale as that's how they stay alive with their business.
But that will not be a big price to pay considering your themes or plugins are getting sold like a hot cake and getting exposure to thousands of other potential buyers all around the globe. Moreover, some marketplaces set a certain price for you whereas a number of them allow you to have full control over setting the commission price of your WordPress plugins/themes.
So whichever platform or solution you may choose, you need to consider all these factors first before you actually decide to buy or sell from it. Only then you may expect a positive outcome regarding buying or selling your WordPress plugins or themes.
Which solutions or marketplaces do you normally prefer to buy or sell your WordPress themes/plugins? Feel free to share your experience with them in the comments below.
Subscribe To Our Newsletter
Don't miss any updates of our new templates and extensions
and all the astonishing offers we bring for you.