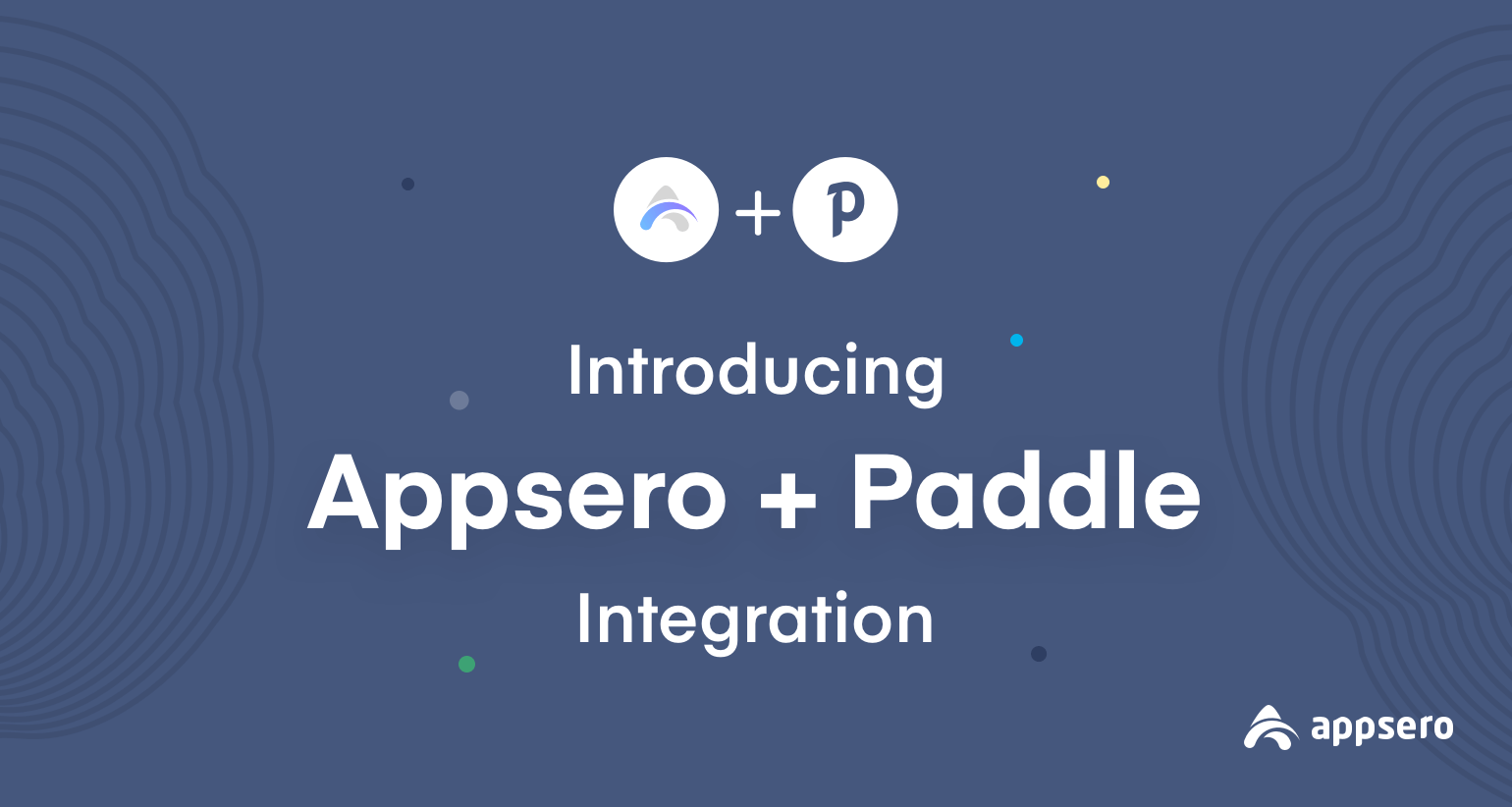 Introducing Appsero Paddle Integration: How Paddle Works with Appsero
Finally! We are ready with Appsero Paddle integration.
In the recent line of developments, we have been trying to improve the licensing part of Appsero. That's why we have added so many high-quality platforms to manage your licensing.
In that list of high- quality platforms, we have added Paddle. A platform that will give you complete control over your purchase, upsell and cross-sell flows.
You can easily use webhook notifications to build your own subscription flow with Paddle. And currently it has 2000+ business that are relying on them.
Seeing their popularity and efficiency, we have decided to integrate Paddle with Appsero. So that, developers can get more freedom and flexibility to manage their licensing.
What Is Appsero Paddle Integration?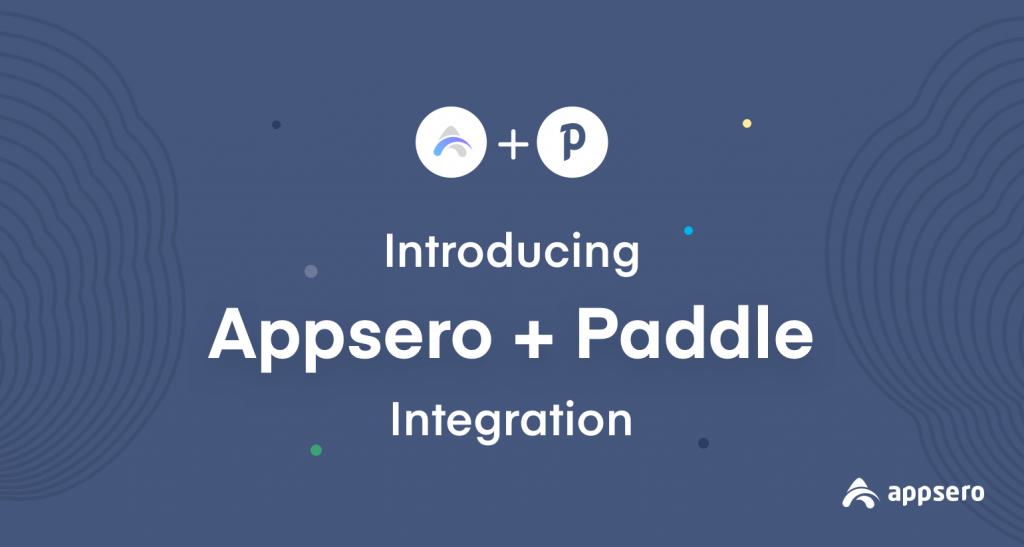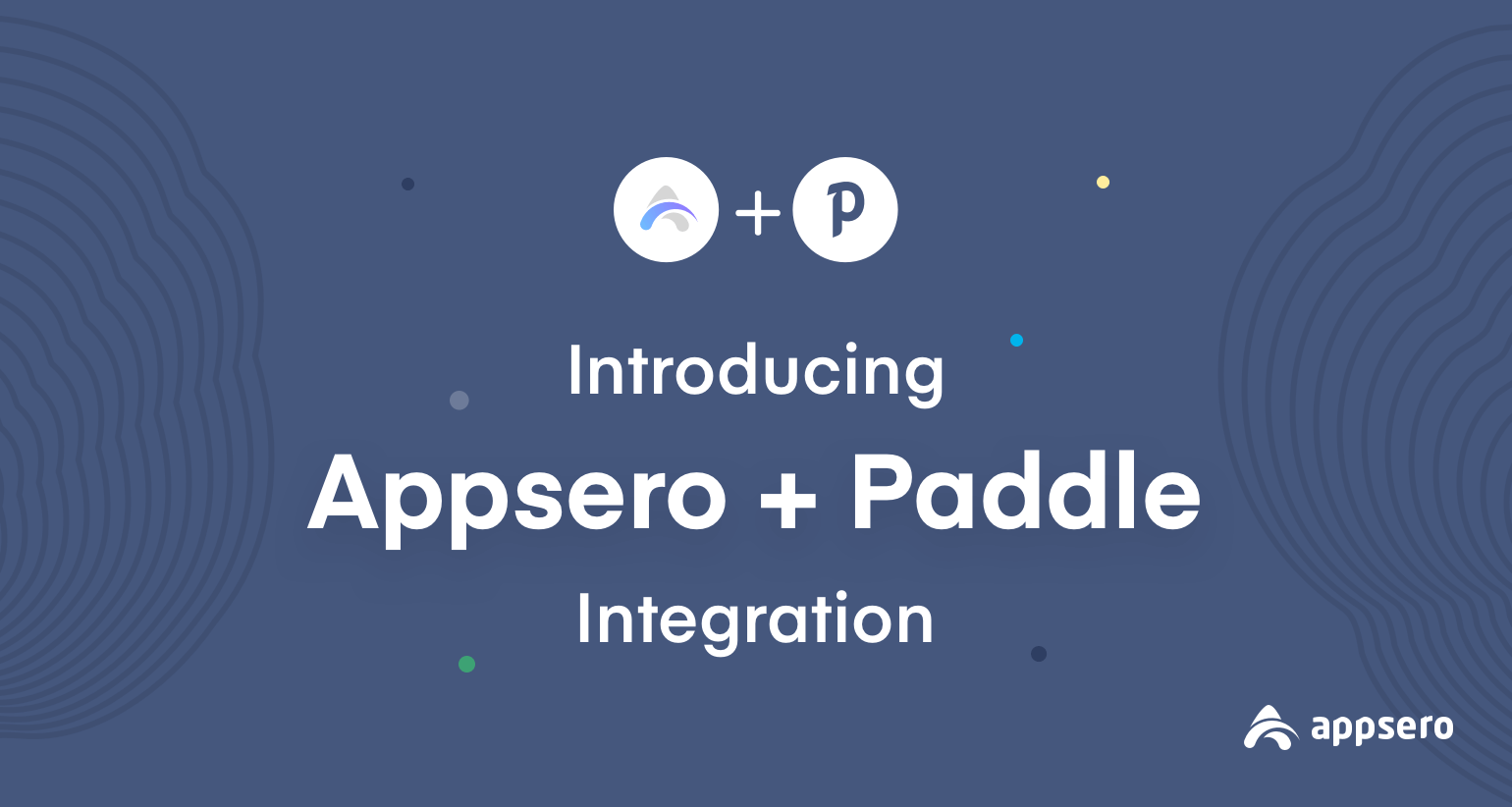 Paddle is a platform for all software companies to run and grow their business. It unifies payments, subscription and billing management, manual invoicing, sales tax and financial compliance, fraud, and more with a unified tool that grows with you.
The unified platform will enable you to,
Create personal, relevant customer journeys from first-click to renewal –
Build and optimize billing models that work for your business and your customers with powerful subscription flexibility
Sell effortlessly around the world from day one without managing multiple vendors and internal processes.
However you plan to scale – whether expanding upmarket, focusing on new international markets, or optimizing monetization – Paddle will help you get there faster.
Learn more about Paddle.
Appsero + Paddle: The Dynamic Duo
So, just like FastSpring, you can use your Paddle personal account to integrate with Appsero.

This means you have full access to your Paddle account including every tiny detail of your payment, every option, every refund and more. But by integrating with Appsero – the minute someone finishes check out – Appsero takes care of your customer from there.
How Appsero Paddle Integration Works
Now, let's have a look how Appsero Paddle integration works,
Create Paddle Account
At first, you need to create your Paddle account. Just add your first name, last name, your company website, and email and headquarters. The signup process is very straightforward.
Create a New Plan On Paddle Account
Now, you need to create a new subscription plan after entering into your account. Navigate to, Catalog-> Subscription Plans. Click on New Plan.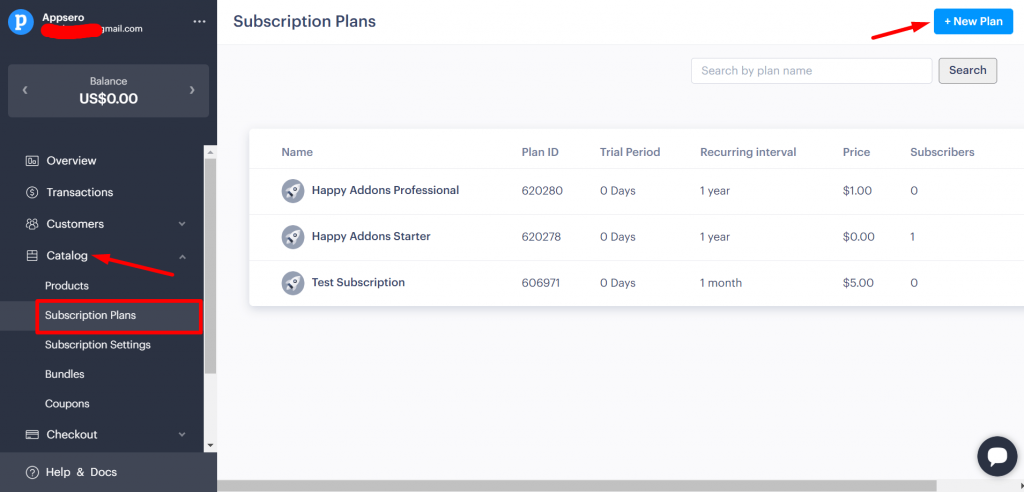 Add all the necessary credentials to create your plan.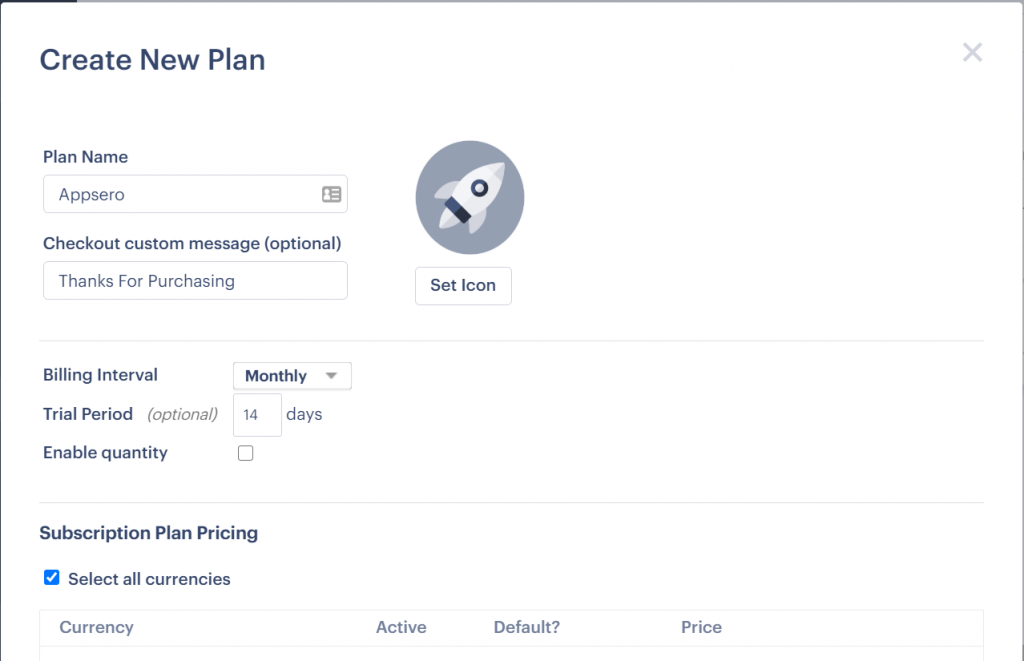 Log in to Your Appsero Dashboard and Add a New Plugin/Theme
Now, go to your Appsero dashboard and add a new plugin/theme.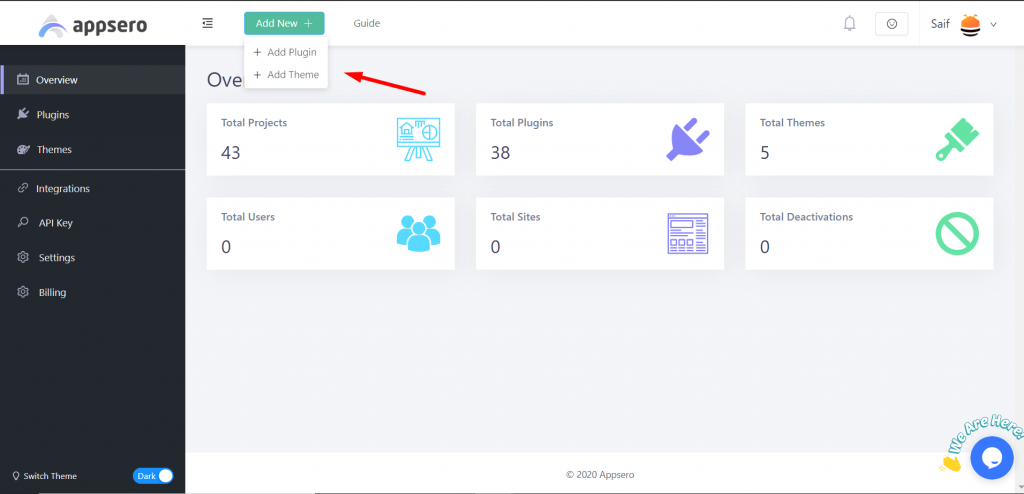 Choose Paddle as Your Platform
Now, you need to choose your selling platform. After adding a plugin/theme, choose Paddle as your selling platform.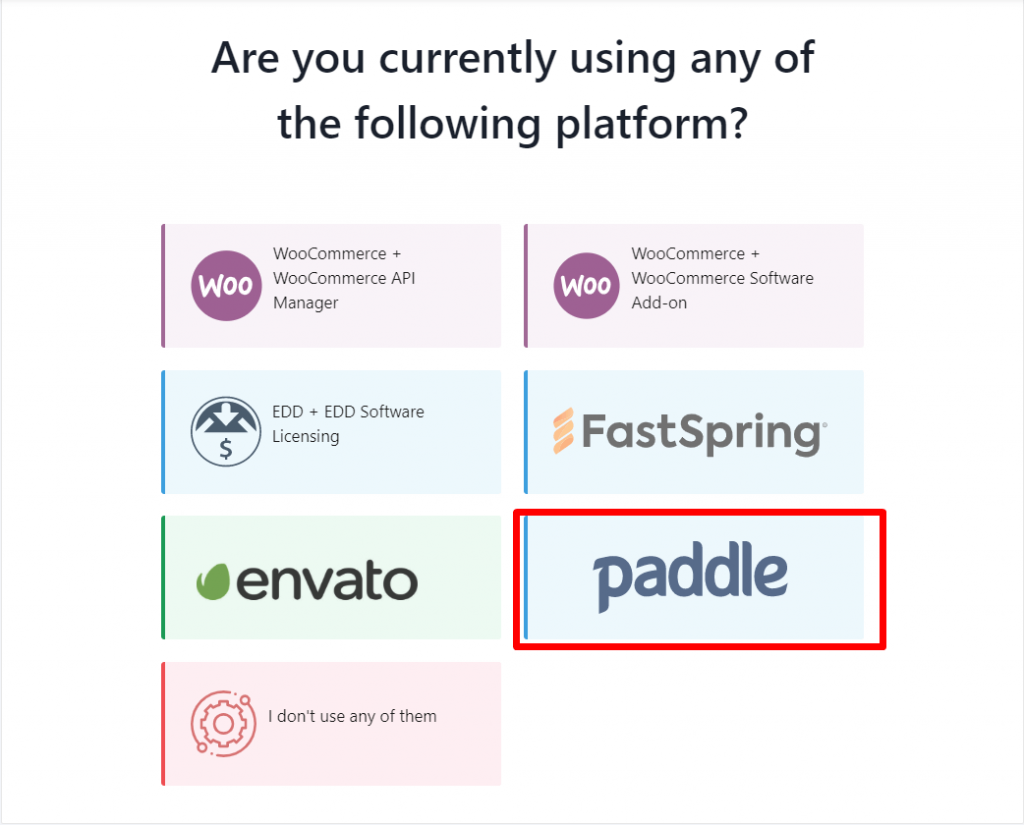 Add Vendor-Id & Vendor Auth Code to Appsero
After collecting your vendor id and auth code from Paddle, add them to Appsero and click on Connect to finish.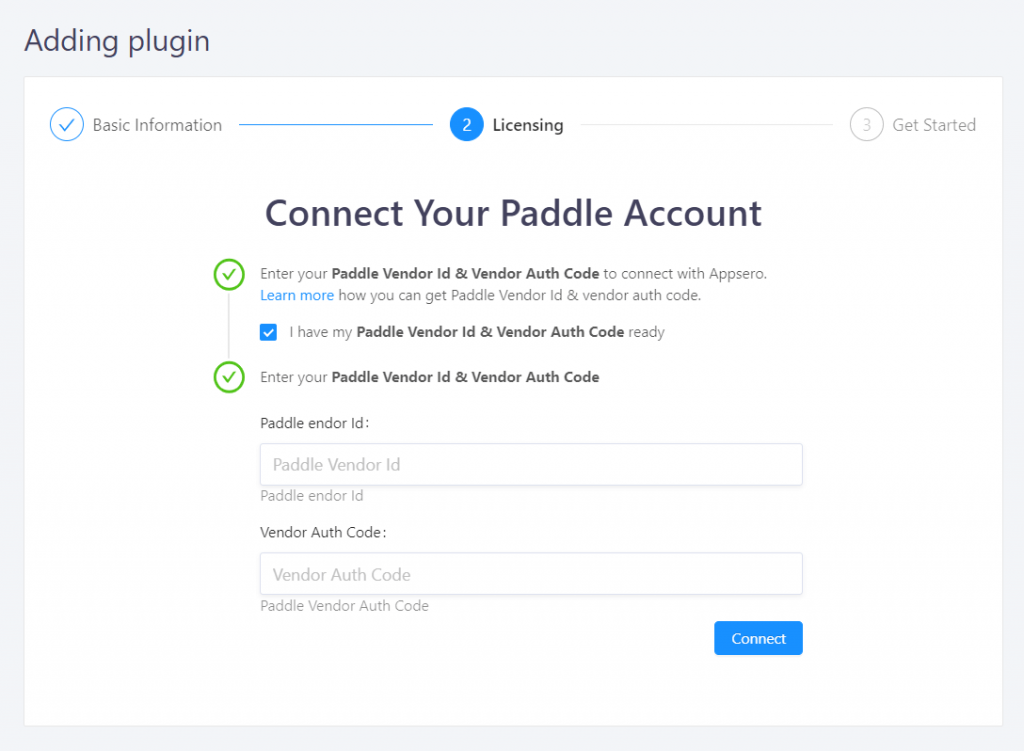 Add Your Products to Appsero
Add the product to Appsero. You can also set your activation limits if you want. If your product has recurring payment, you should check the Enable Recurring Payment.
If your product has variations like "Free" and " Pro", then you can enable "This Plugin has variations". Then you can add both the products.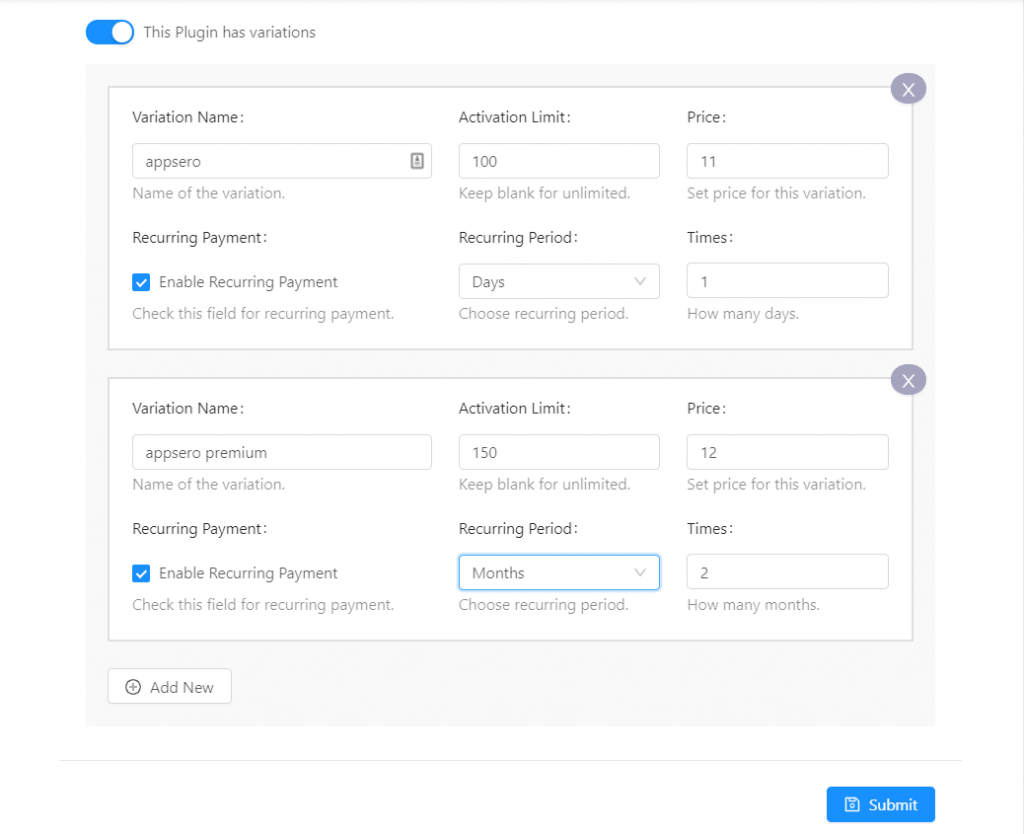 Map Your Paddle Product with Appsero
Now, select the store you want to sell your products from. And, then choose the Paddle product.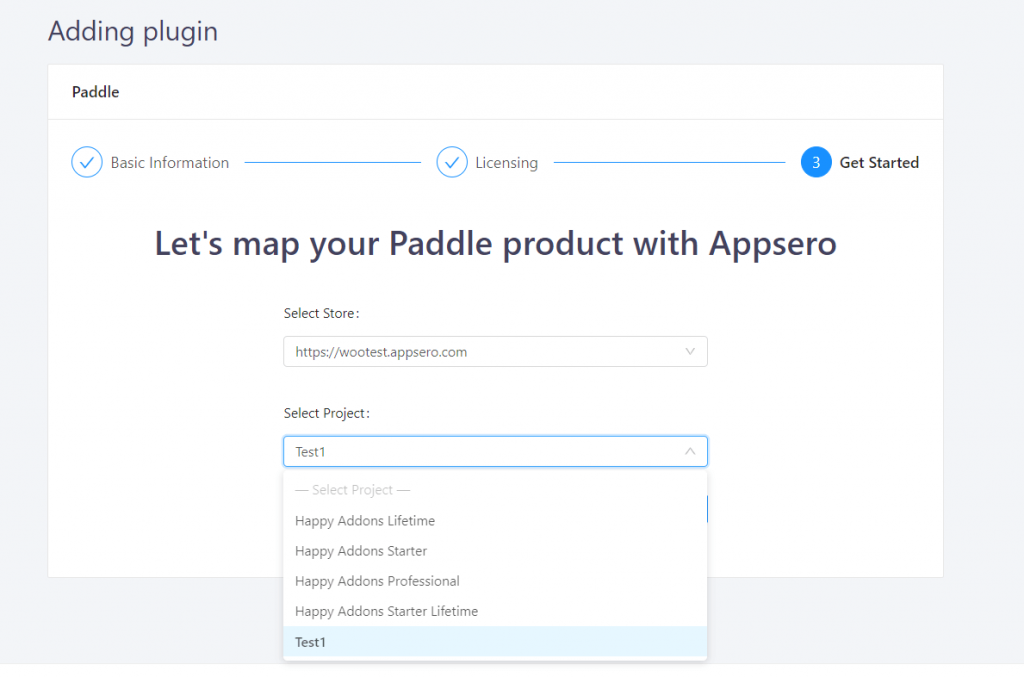 If you have variations, you need to map them accordingly.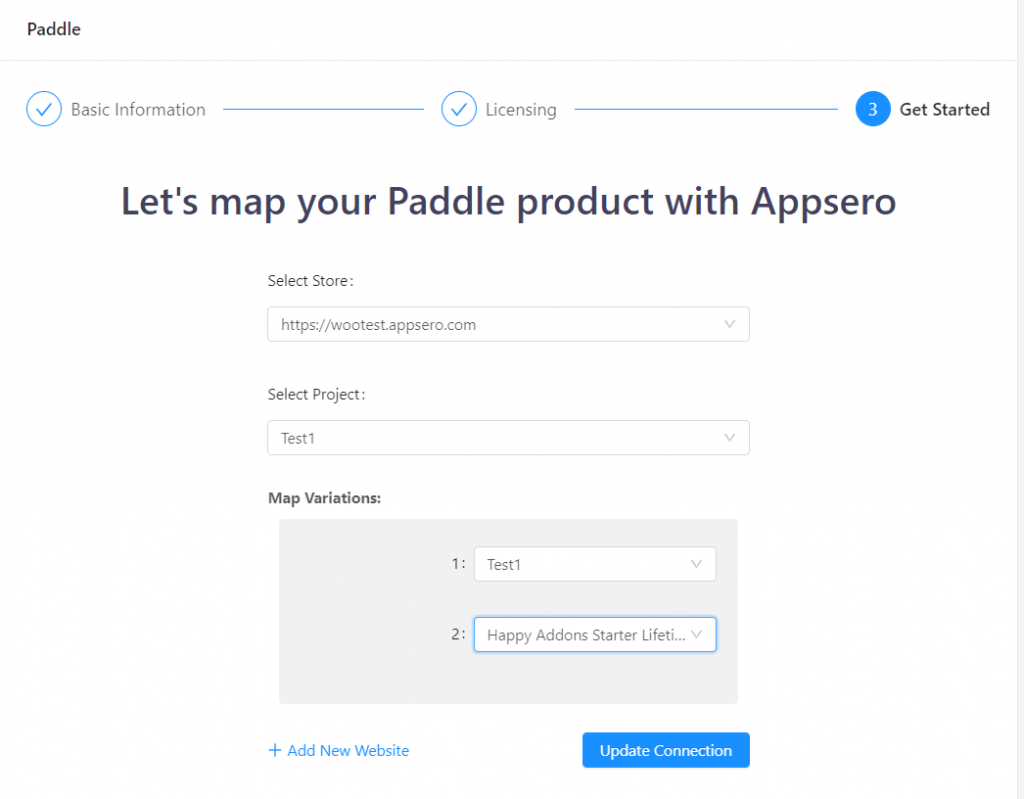 You Are Done!
After finishing the Composer installation, You will get an "Successful" message after finishing.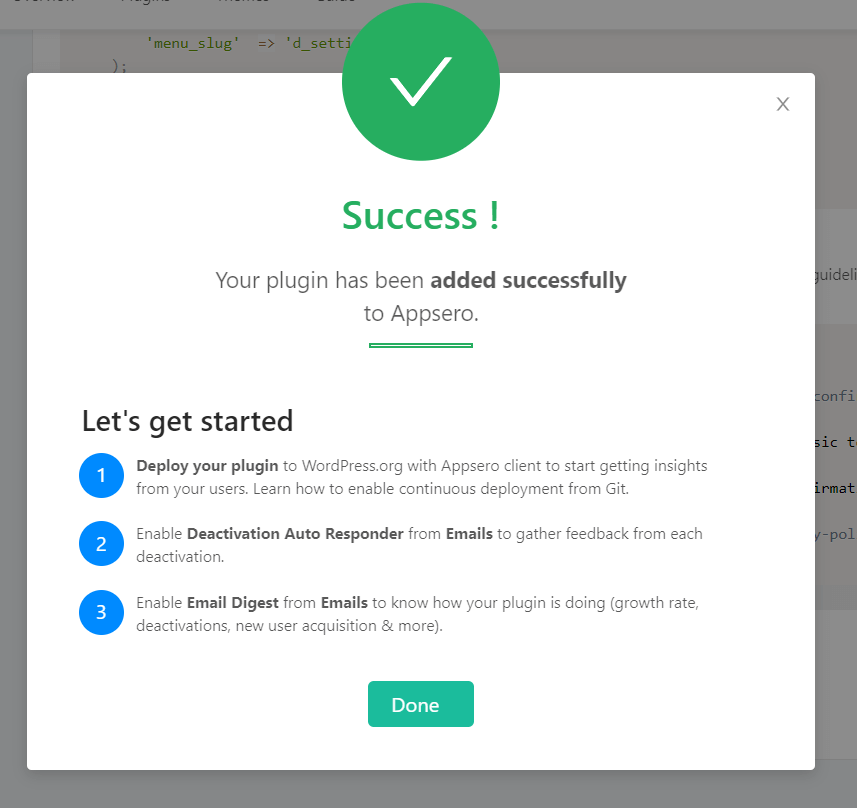 Check out this video to get more idea.
Appsero, the Best Software License Management Tool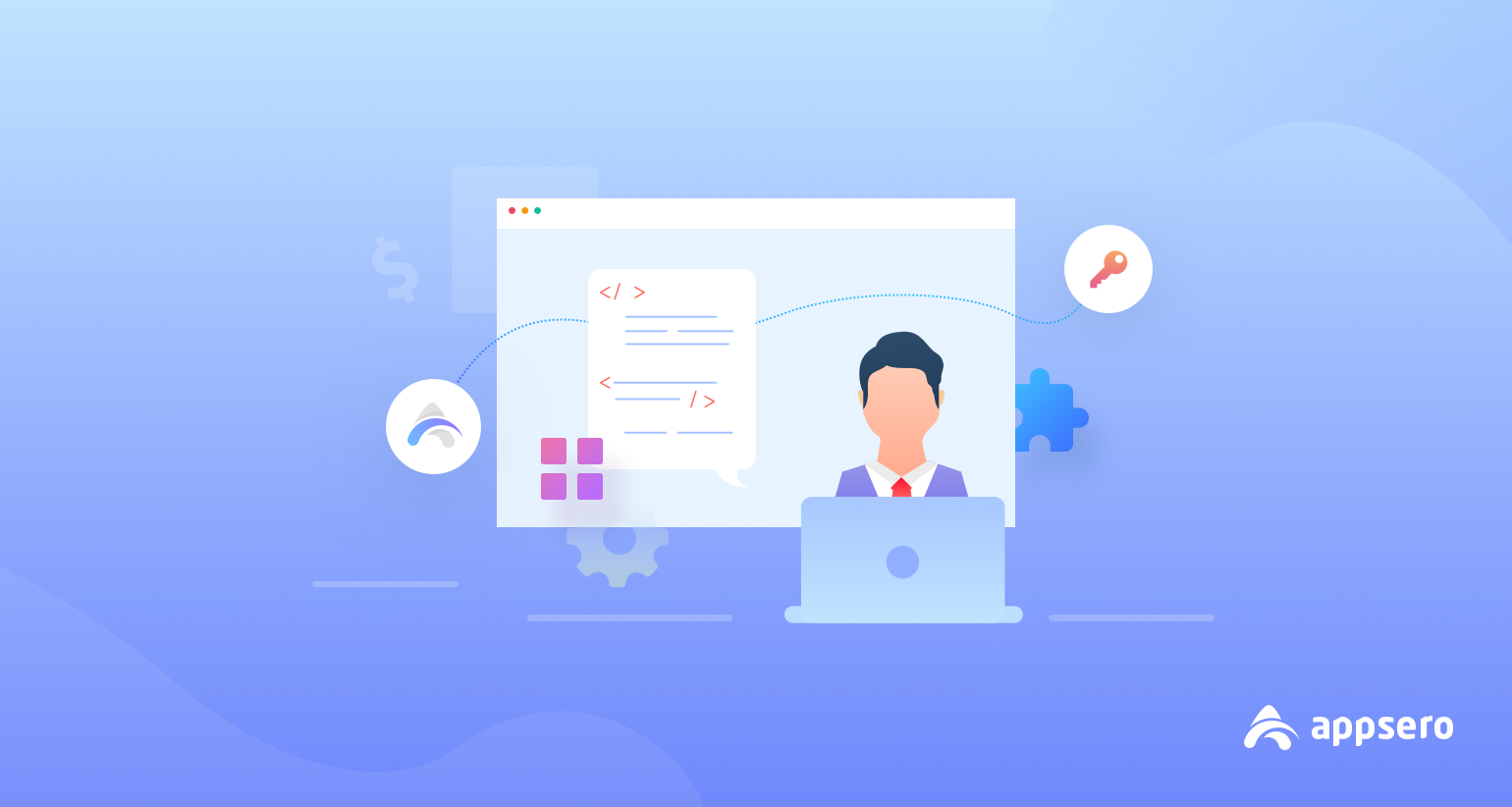 We have left those days behind where we had to handle all your plugin's deployment, licensing manually. And if there was a task on analyzing its update and deactivation stats, the whole day was wasted.
However, now with Appsero in the scene, this kind of task has become easy.
Among many features, some of the key features of Appsero are,
Provide insightful user analytics data for your themes and plugins
Notify you with the deactivation reasons
Complete License Management (Whether you use EDD/WooCommerce/Envato )
Pushing new updates to your verified pro users easily and in less time
Deactivation Responder
Deactivation reports
Integrates with Other Services
Continuous deployment directly from your GitHub/Bitbucket account to WordPress.org
Teams feature to manage a plugin efficiently.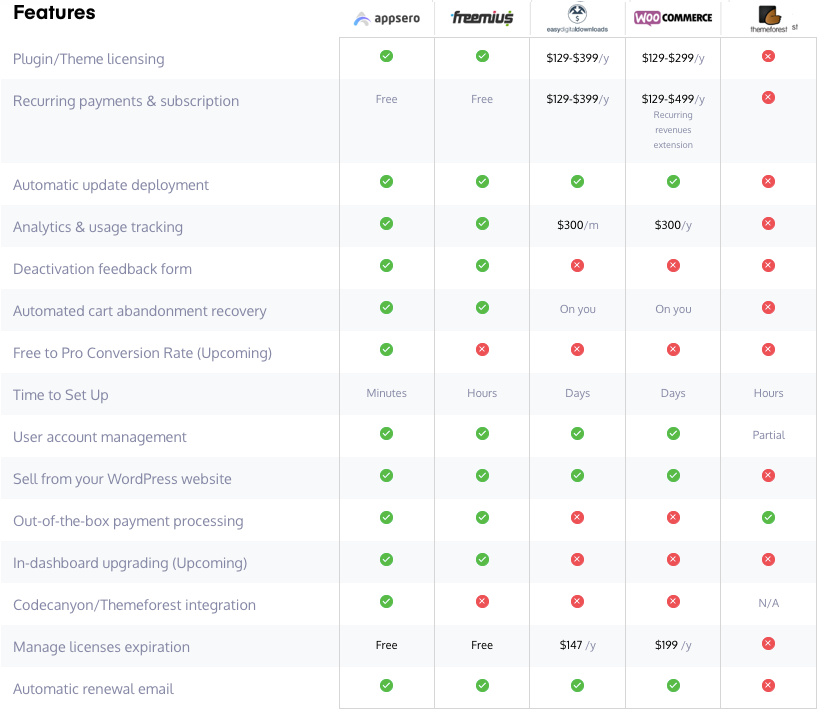 The user account management is completely under your control in Appsero. Moreover, you get full access to the complete WordPress plugin or themes related analytics and get to track its activities from the user part.
Furthermore, the solution triggers an automatic cart abandonment recovery mechanism whenever a user decides to leave your solution in the basket and leave. 
Recently, we have introduced the pricing for Appsero, where you can save up to 25X cost, check it out.
| Quantitity you sell per year | Total Revenue Per Year (25% YoY growth) | How much you pay to Revenue Share Companies (Yearly) | How much you pay to Appsero (Yearly) |
| --- | --- | --- | --- |
| Y0 – 180 | $8820 | $617.4 | $250 |
| Y1 – 225 | $11025 | $771.75 | $250 |
| Y2 -281 | $13781 | $964.68 | $250 |
| Y3 – 351 | $17226 | $1205.85 | $250 |
| Y4 – 439 | $21533 | $1507.32 | $250 |
| Y5 – 549 | $26916 | $1884.15 | $690 |
Ending Notes
We have tried hard to provide a solution that will only benefit the developers. In result, users will get more useful plugins and features, because with Appsero taking care of everything, the developers will spend more time in coding.
And now with Appsero Paddle integration, the licensing part of the solution is in whole another level.
Subscribe To Our Newsletter
Don't miss any updates of our new templates and extensions
and all the astonishing offers we bring for you.