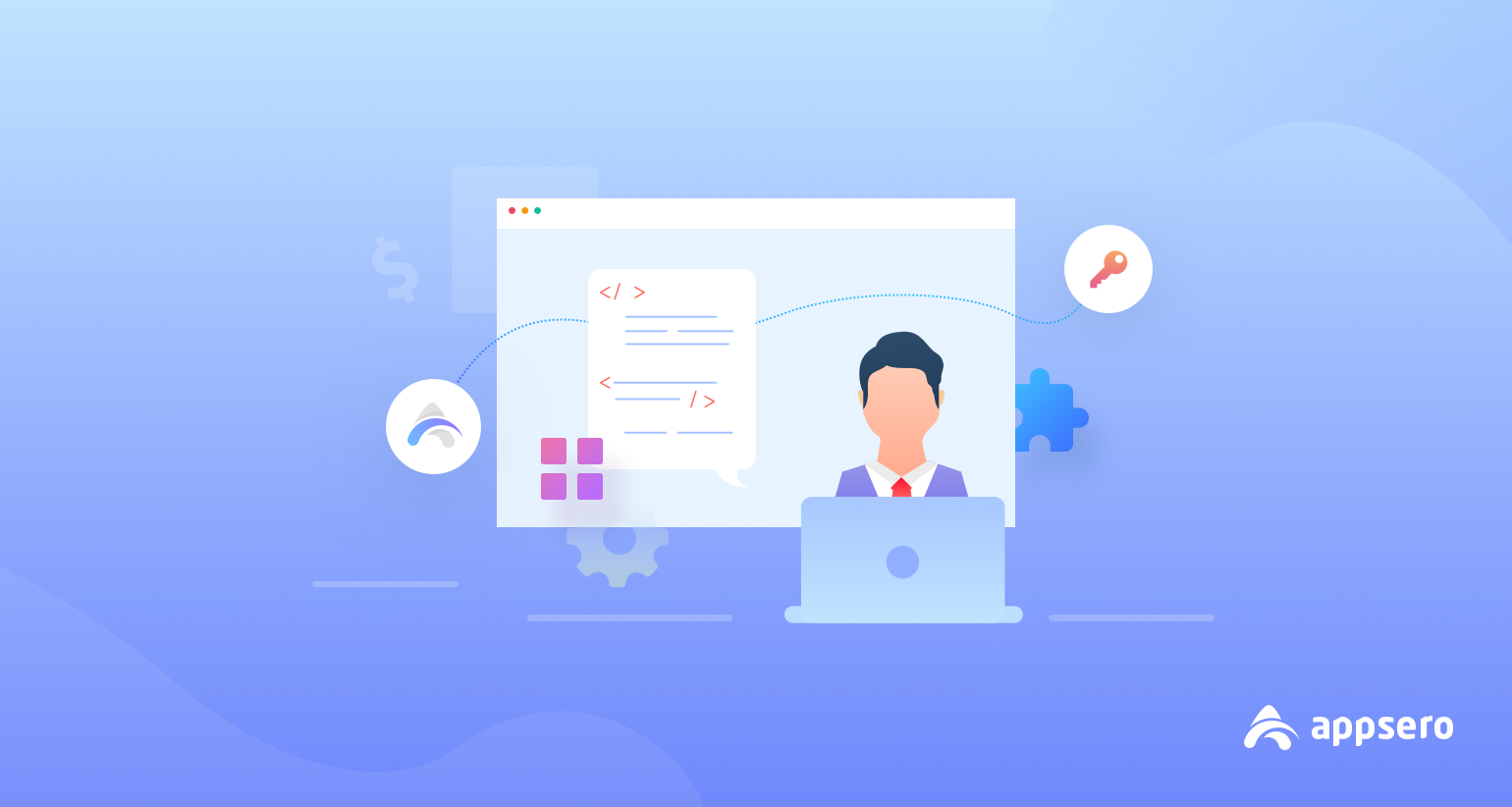 Appsero: Why It Is the Best Software License Management Tools For Developers
Say you are an upcoming developer with a number of exciting software ideas in your head and you are thinking about launching them soon. So what do you think would be your toughest thing to handle once your software gets established and becomes popular worldwide? It would definitely be your ability to manage them efficiently while trying to ensure the best service for your application.
Now we are living in a world where managing multiple tasks at the same time is never easy, let alone managing the license, deployment, and analytics of your software. So does it mean you should just leave it to the fate of your product and do nothing about it?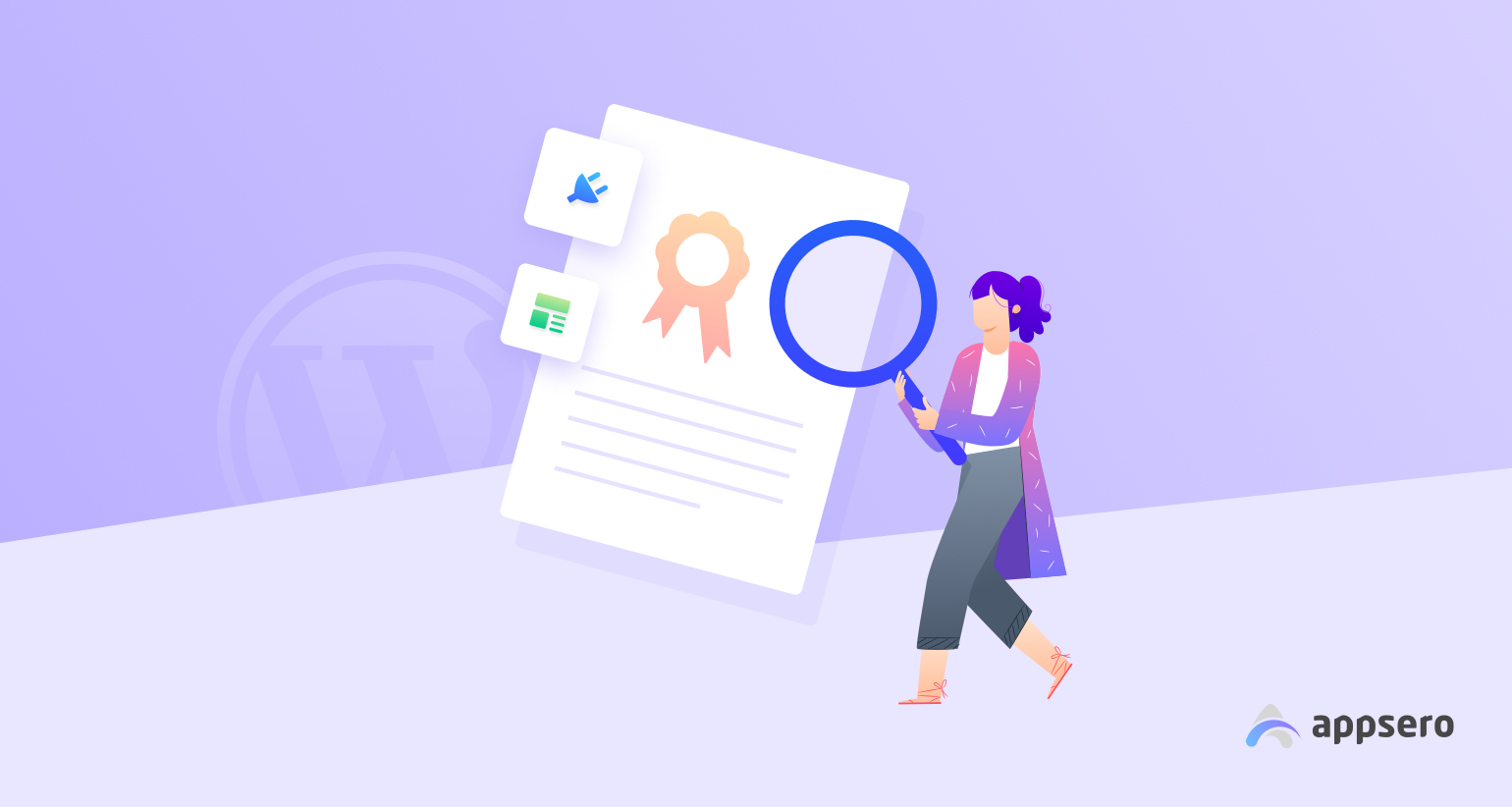 Gone are the days when you had to handle all your plugin's deployment, licensing manually. Moreover, analyzing its update and deactivation drill along with the software's analytics used to take up the whole day wasting your valuable time. So is it really worth that much time and effort in this fast-paced tech world? Don't think so.
So this is where a unique software and license management tool like Appsero comes in the picture and makes a dramatic entry with the goal to erase those excruciating pain of all the WordPress developers or experts by taking up the headache of their software's complete operation management including deactivation data, comprehensive analytics, automatic update deployment, product licensing & more.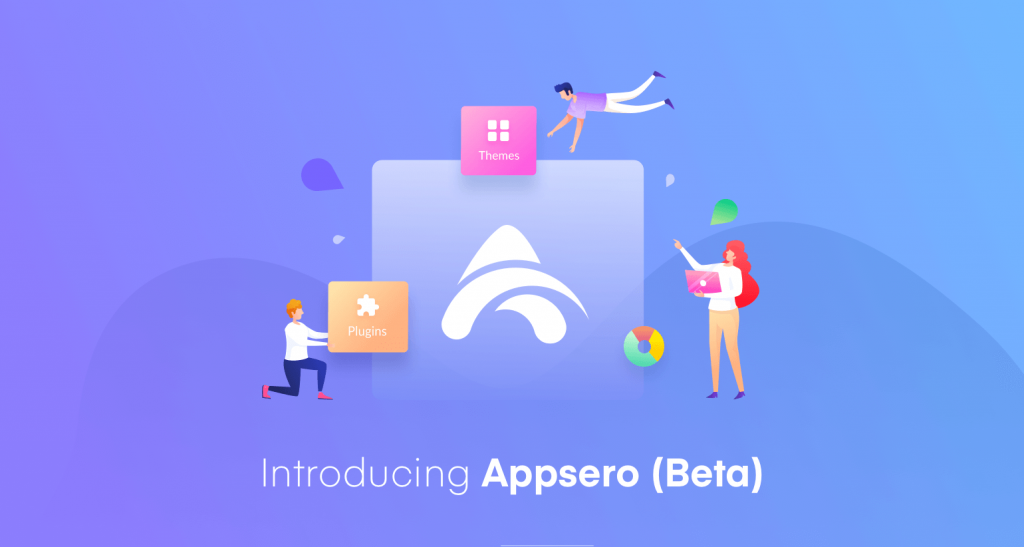 In short, it is currently the most comprehensive automated software & license management tools available out there.
Well, don't just take our word for it, why don't we dive in a little bit deeper to make this claim a little more legit now shall we?
What Makes Appsero the Best Software License Management Tools
Appsero was created with the sole purpose of enabling the theme and plugin authors to concentrate more on their coding rather than being stuck up for hours into managing its licenses, updates and or analyzing its analytics.
Now speaking of which, there are a lot of essential attributes that keep the level of Appsero right up there for making it the best software license management tools. So the below capacities are truly the ones that would simply impress anyone who hasn't used it yet.
Plugin & Theme Licensing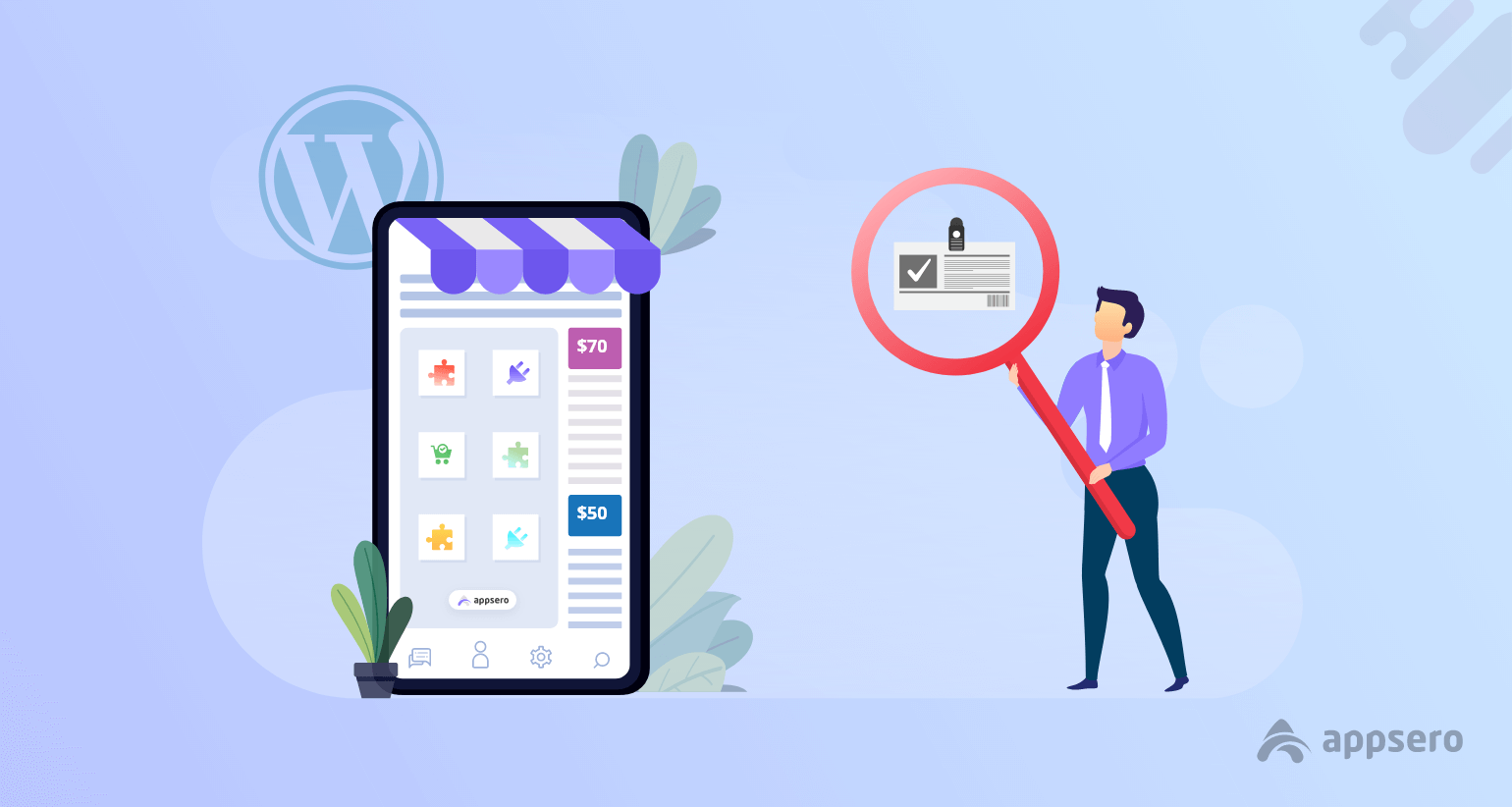 Nowadays, we all know maintaining and managing the licenses of any premium plugins and themes can be quite a daunting task for its developers. Not being able to handle the licensing may lead to annoyed customers which could eventually lead to a loss in some permanent & potential clients.
But now that Appsero is here, your every premium product is covered. And more importantly, you can just simply save your time and effort while managing the license to skyrocket your WordPress themes & plugins growth using Appsero. As with its licensing API, you are able to integrate to activate or deactivate any applications you want.
Not just from WordPress.org, even if you prefer to sell your products, themes or plugins using platforms like the Themeforest/Envato marketplace, Easy Digital Download, WooCommerce, even then you will never need to worry about anything as Appsero covers that too within a few clicks.
Simply connect those platforms with Appsero to enable it to manage all your licensing drill effortlessly. Moreover, you can even migrate from one platform to another such as from WooCommerce to Easy Digital Downloads or from Easy Digital Downloads to WooCommerce without shedding any sweat.
Software Analytics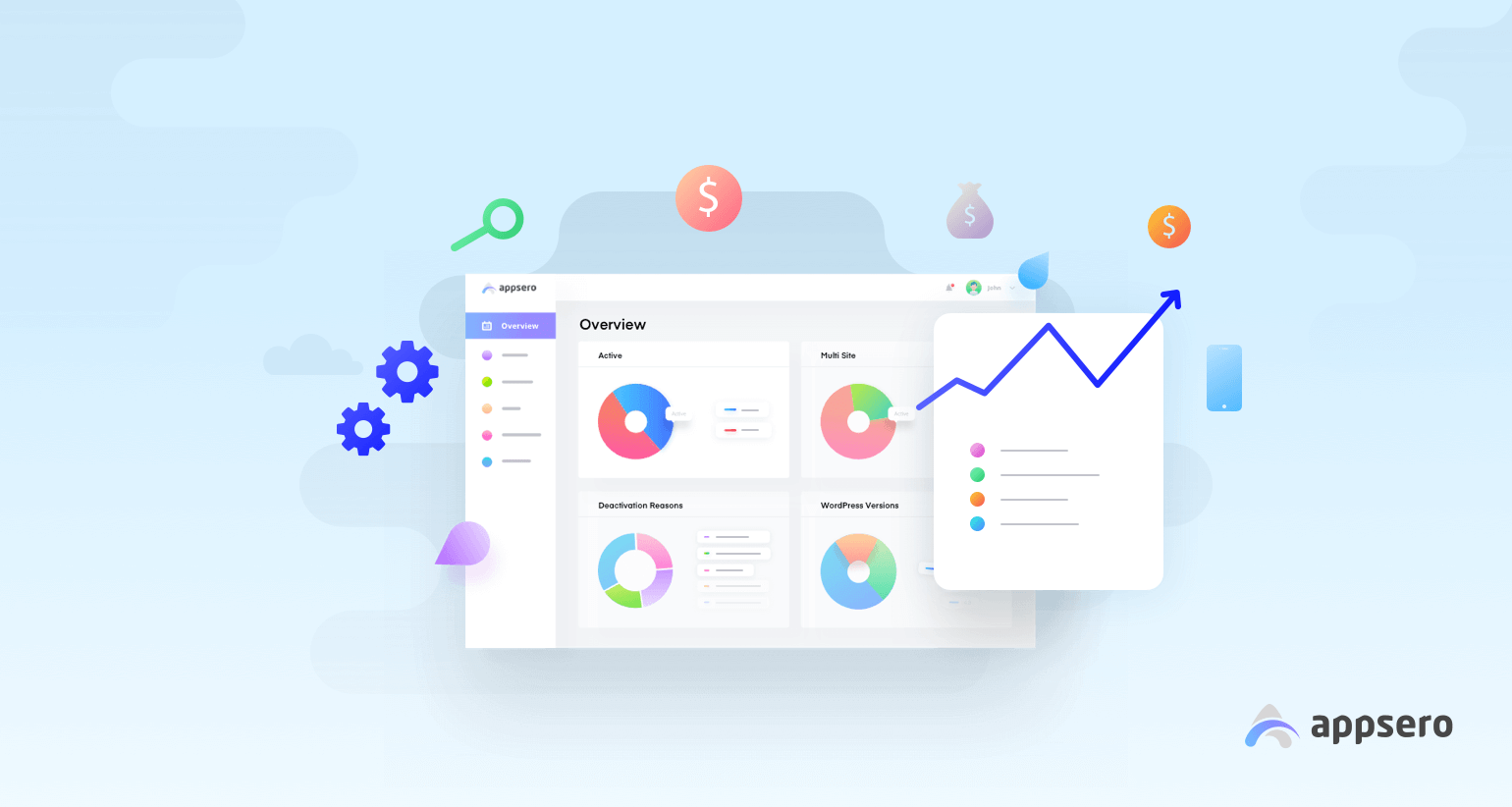 Whether you a proud owner of an online marketplace, business or developer of themes or plugins, the detailed analytics of your products is something you will always need. If you are unable to retrieve the right analytics then there is every chance you will not be able to analyze the data to know how your business or product is doing as a whole.
So in this regard, Appsero gets you, your premium as well as free plugins & themes analytics in real-time. It understands the customer behavior and provides precise information about your plugin or themes activation/deactivation growth rate.
Get complete stats of your customer's most WordPress version usage. So based on that you can make your plugin or theme more compatible and reliable. Moreover, you are even allowed to identify the PHP version and other software usages related analytics so that you can make a data-driven analysis into further development in the future.
Lastly, get learn about your customer's language preference to design local, customized or translated features for them.
Auto Application Deployment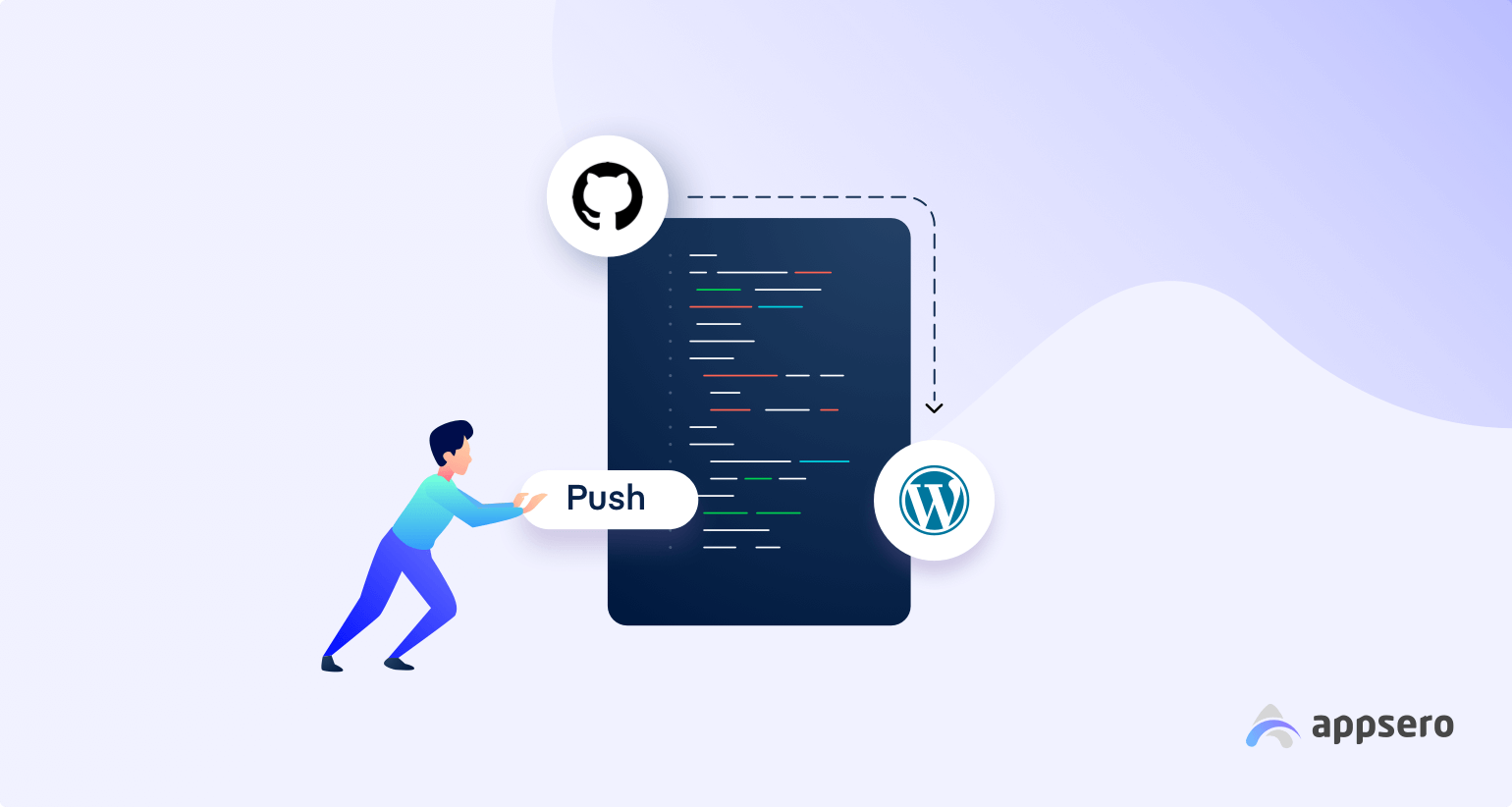 Once you have a number of plugins or themes to manage, you might find it quite difficult to maintain and provide regular features and version release updates. This may just lead to irregular updates being deployed, resulting in a number of unfixed errors and bugs getting unattended sometimes. This could harm your reputation as the plugin or theme author among your customers.
But when it comes to Appsero, you will never have to worry about your software update deployment. No matter where ever you may be, simply push your new update to GitHub, Bitbucket, or Gitlab and it will automatically roll your update or new version release to all the users based on your update release schedule.
Never stay worried about the deliverability of your new updates as Appsero ensures for your user to receive every update that you deploy right in their dashboard. And you, on the other hand, get your user's update status and the date on which they last updated.
Moreover, there is also an auto deactivation responder attached to it as well, that notifies you whenever any of your users deactivate your plugins or themes. More essentially, it reveals the reason for deactivation directly from the users so that learning from their dissatisfaction you can retain them better in the future. And at the end of the day, you can always receive all these reports in your email as a daily, weekly or monthly digest as per your demand.
How Is It Better Than the Others
Now when we claim something is better than the others then you need to have definite proof or detail of elements to back that up. And in the case of Appsero, there is only one way you can do it. That is by comparing its usability and features against its counterparts.
In regards to Appsero's contemporaries, it basically consists of Freemius, Easy Digital Downloads, WooCommerce, Themeforest. The detailed comparison will give you the idea of why Appsero stays far ahead of its game among the similar solution available out there.
Basic Aspect Comparison
Looking at the comparison above, Appsero seems to be the most cost-effective solution for your software & license management drill out there right now. Apart from being a SaaS solution it also comes with the European VAT handling feature.
A solution exclusively dedicated to themes & plugins to the developers that take only a few minutes to set up. Moreover, you would never need to worry about its daily backup and all this comes with a zero maintenance cost out of your pocket.
Main Features Comparison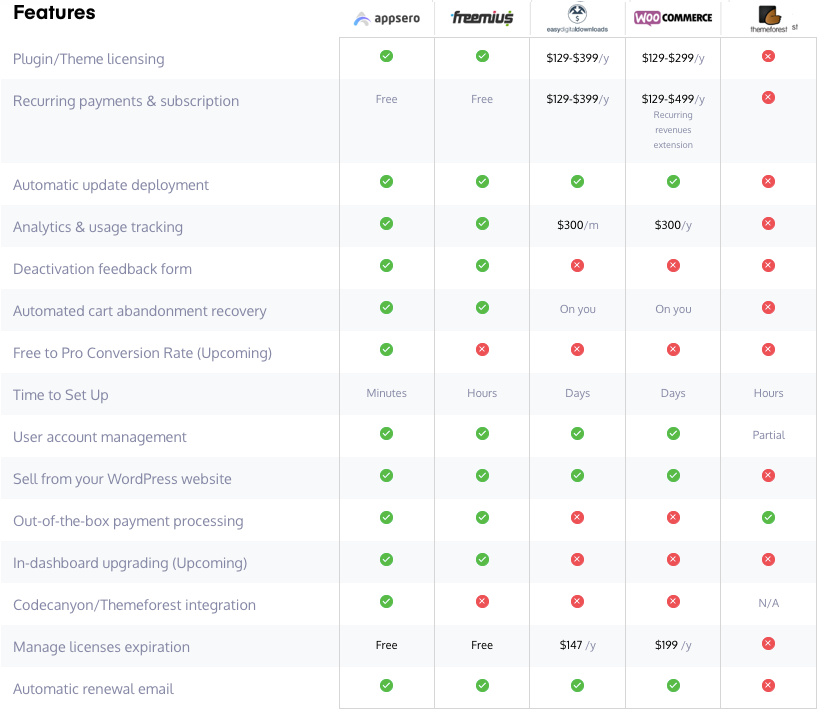 Appsero offers a number of cool features that would truly make you wonder where was this solution all this time. Apart from being an automatic update deployment application, it also supports recurring payment & subscription. Whenever a user deactivates any plugin or themes, it instantly provides them with a feedback form to know their reason for deactivation and more.
The user account management is completely under your control in Appsero. Moreover, you get full access to the complete WordPress plugin or themes related analytics and get to track its activities from the user part. Furthermore, the solution triggers an automatic cart abandonment recovery mechanism whenever a user decides to leave your solution in the basket and leave. 
Not to mention its out-of-the-box & seamless payment system that processes any payment related to the application absolutely hassle-free. On top of that, you have the option to sell your solution directly from your WordPress site. Managing the expiration of each and every licensing is absolutely free and incase any new user decides to renew your plugin or theme subscription, it sends an automatic notification to the application author via an email.
Along with all these awesome features, there are some more exciting features that are lined up for launch in the near future by the Appsero team. To name a few the features like the report of the conversion rate of Free to Pro version as well as up-gradation of the applications directly from the dashboard are definitely going to improve the overall user experience to a great extent.
Integration Comparison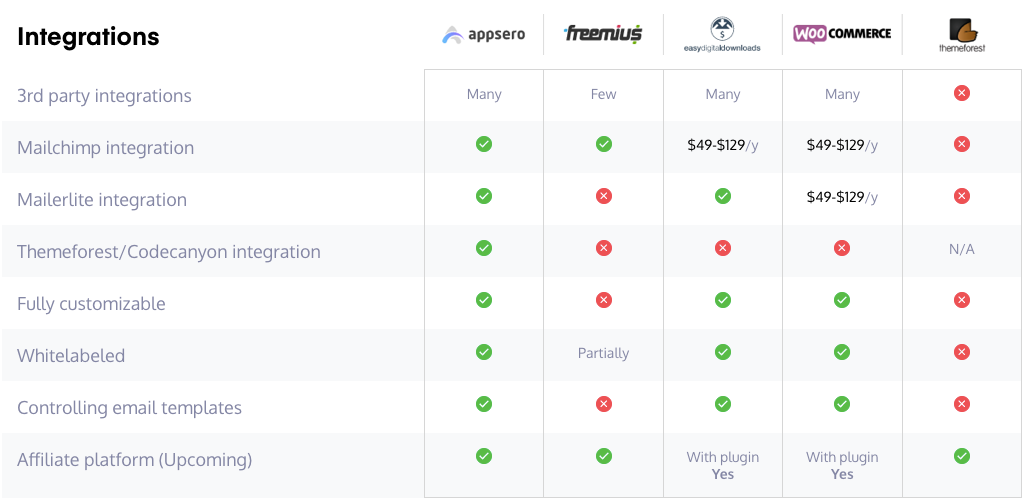 Nowadays one of the unique selling points of a software application is the number of popular and useful integrations that it supports. Appsero was also created with the same USP in mind. So that developers all around the world can integrate this application with their choice of required 3rd party applicable solution hassle-free.
Therefore, in Appsero integrations, the user gets many 3rd party solutions that can be easily connected. In order to fulfill your email promotion needs, Appsero enables the user to integrate with popular email marketing tools like MailChimp and Mailerlite. You are even allowed to control the templates of your email as per your requirement. The solution is fully customizable and it is white-labeled.
Above all, its option of Themeforest and Codecanyon integration simply gives you the complete freedom and access to managing your software and licensing from the same platform better than any other solution available right now. And lastly, the recent being FastSpring integration for secured payment processing of your plugin with built-in sales analytics.
An All-In-One Application Management Tool for WordPress Experts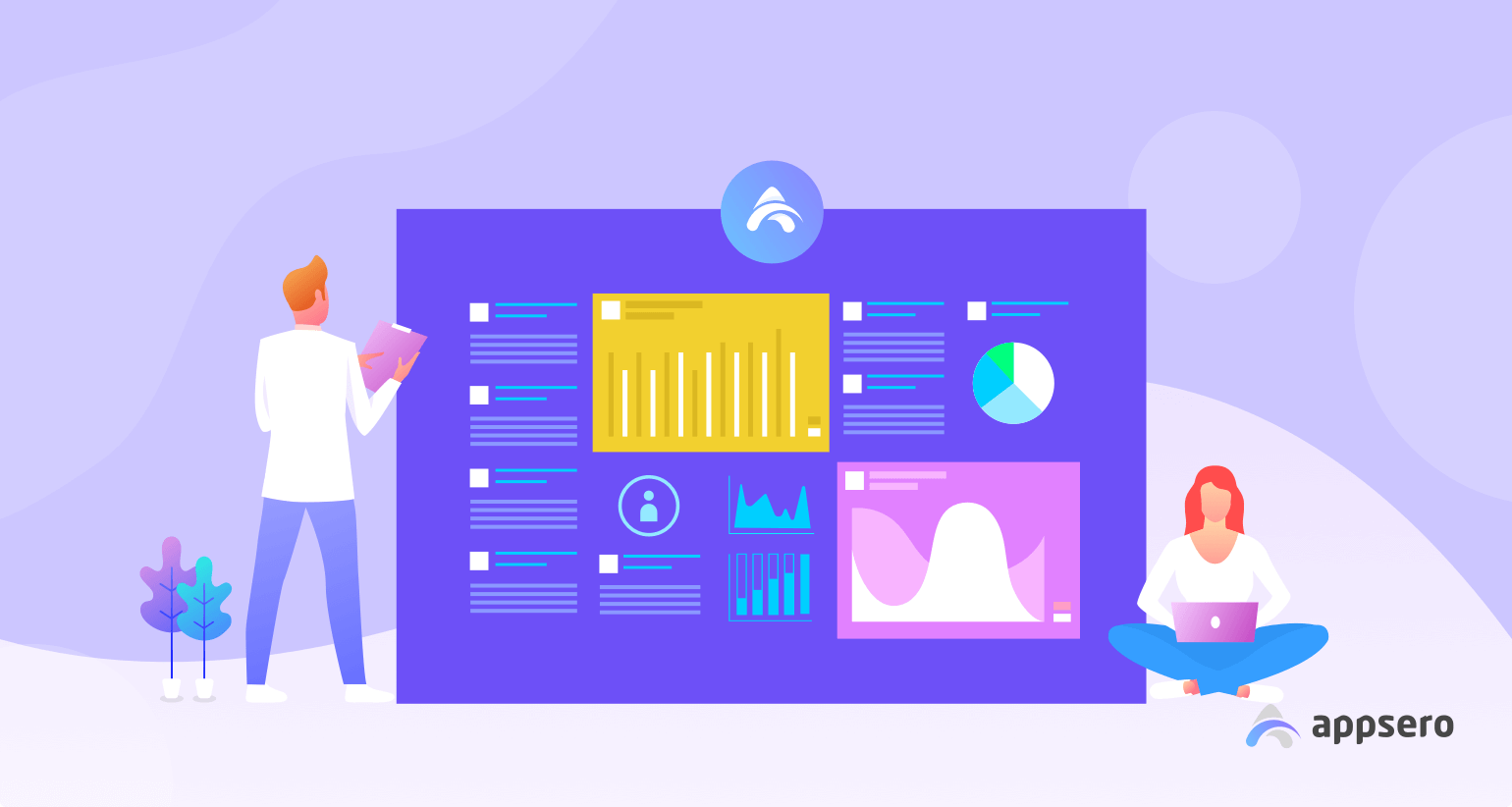 Based on the feature analysis and the complete comparison with its contemporaries above, it is safe to say that introduction of Appsero didn't just excel in its commitment to provide the best in-hand experience but also enables its user, with powerful and comprehensive software and license management tool.
Moreover, with its simplified deployment process, you don't even require to have any major programming skills to customize the tool as per your software's specifications. And an automatic deployment of code from GitHub, Bitbucket, or Gitlab to WordPress and other channels surely reduces the hassle of the developers.
Not to mention its intuitive design and easy-to-use features, the tool integrates seamlessly with any application without a glitch. Its beautiful dashboard provides a one-click bird's eye view of several essential reports like comparing and analyzing the increase/decrease of installations as well as deactivations.
And its option to include as many plugins and themes as you want to your account certainly gives you the freedom to do more with it. The robust system that it has, tracks down a number of attributes related to the hardware and software configuration of the application. This helps the user to optimize the overall management for the software assets.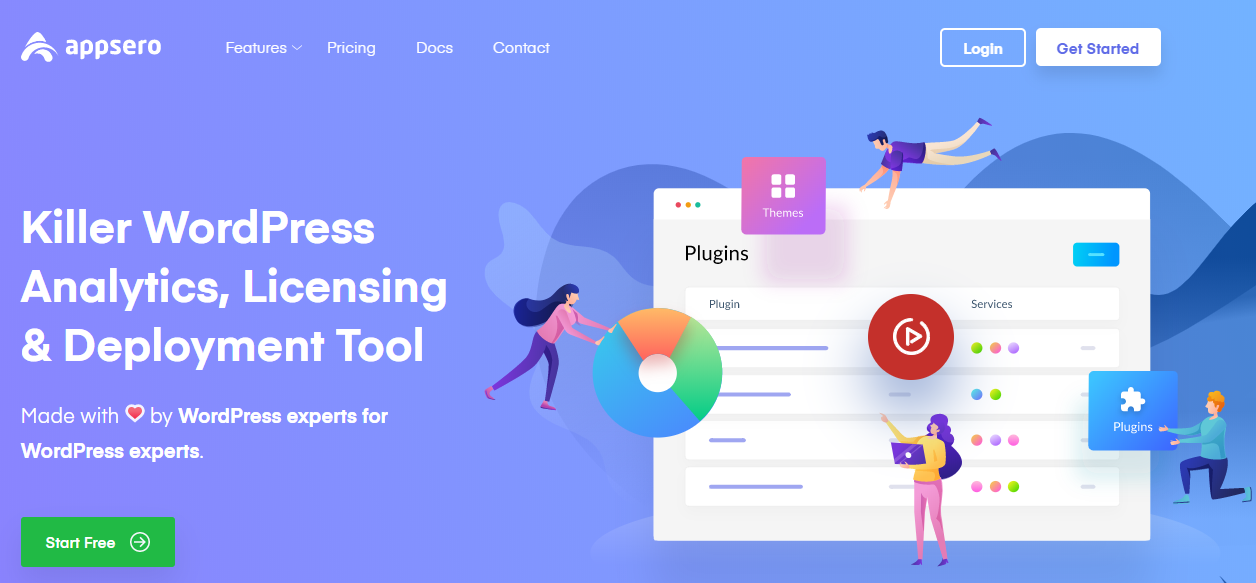 Many might think otherwise saying Appsero is still an imperfect solution for them. But nobody can deny that it definitely has the potential to become the next big thing in the world where enforcing software licensing is a must now.
So now let me ask you, is there any other software licensing tool out there that does so much in the same platform at the same time? Guess not.
Still not convinced? Then why don't you give it a try and experience the difference yourself? And guess what, Appsero is running the beta version right now. Simply sign up and you are all set to use all its exclusive features totally free.
If you have any further queries regarding Appsero and its services, then feel free to contact us.
Subscribe To Our Newsletter
Don't miss any updates of our new templates and extensions
and all the astonishing offers we bring for you.