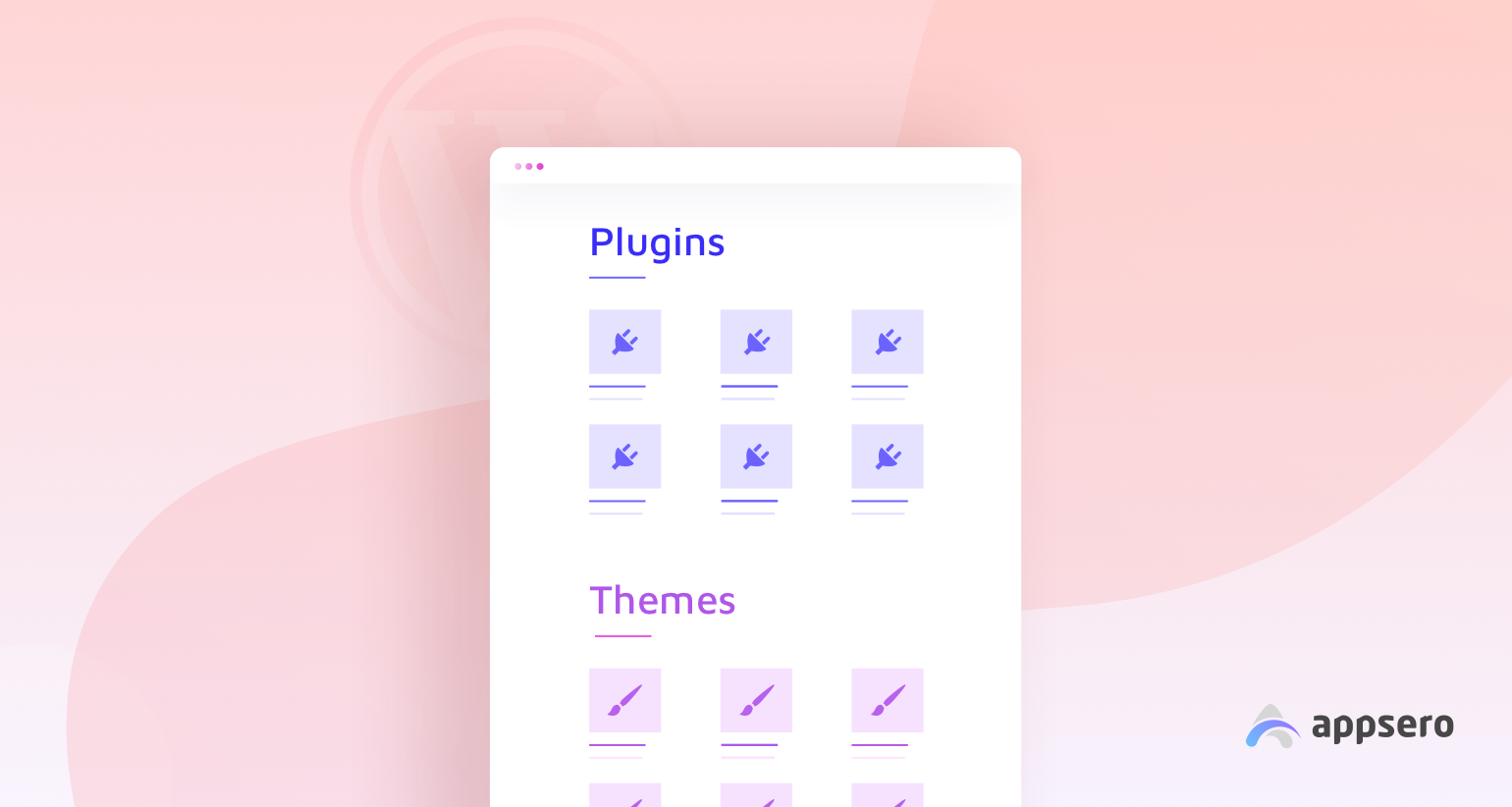 Top Marketplaces for Buying & Selling WordPress Products
Over the last few years, WordPress has been enlarging its arm to support both the users and the core developers. Again it's predicted that WordPress is empowering almost 35% of the web. This is why the number of WordPress users is increasing rapidly. And people are getting interested in this open-source platform.
With WordPress and its ecosystem, earning money is not a hard task. Especially for the developers, it's very easy for them to earn six- or even seven-figures in a certain time by selling their pro themes and plugins.
But in other sense, if you're a newcomer or want to sell products on a different platform virtually, then you have to choose a suitable platform. And also you should follow the proper way so that you can get the profit.
That's why, in today's post, we're going to share the top marketplaces for buying & selling WordPress themes or plugins where you can choose the suitable one for your products.
Now, let's move on:
Top Marketplaces for Buying & Selling WordPress Products
Here we're going to list out top marketplaces for buying & selling WordPress themes and plugins that you can rely on. And surely, you can boost your reach and get your products into more buyer's hands.
ThemeForest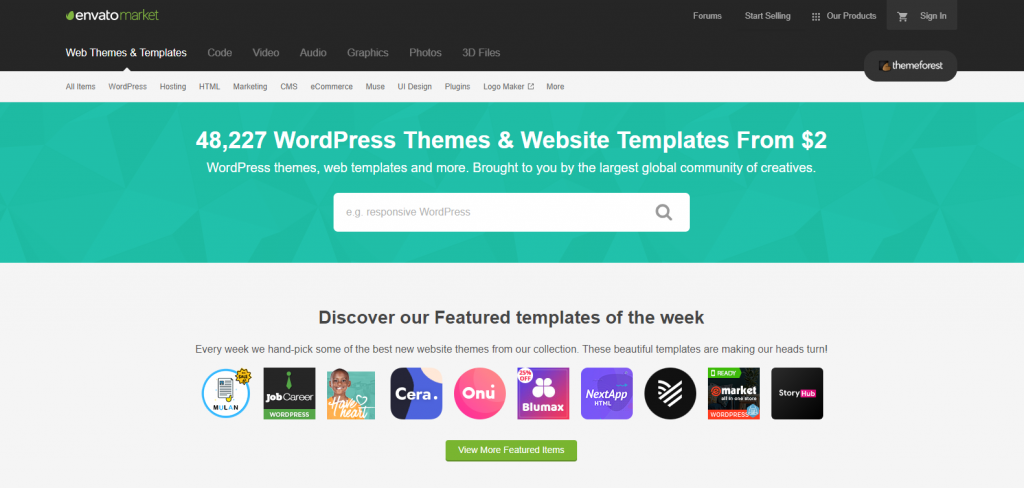 ThemeForest is the largest WordPress marketplace among all the marketplaces. Here you can find 40,000 themes & templates that have been published on this website by over 3,00 authors. And here you can start buying your first theme pending only $2.
Basically, ThemeForest runs by Envato Marketplace. And also it was the 2nd Envato marketplace originated in 2008, concentrated on selling high-quality templates and themes. Furthermore, it was named by a freelance developer from Malaysia- Kai Loon.
However, you can also sell WordPress themes or plugin here. But you have to stand out and provide some quality themes or plugin. So you can choose this huge marketplace to start selling WordPress products.
Related Article: ThemeForest Market Analysis
WordPress org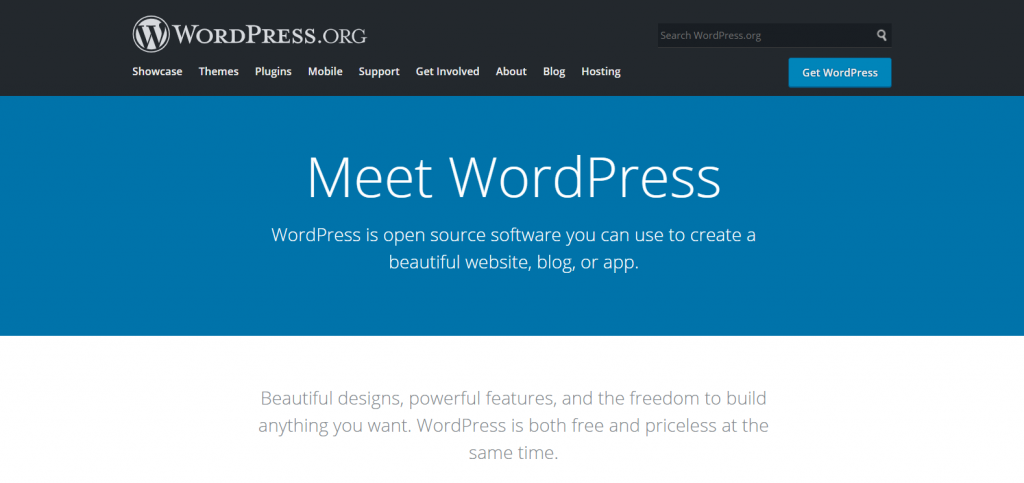 Who doesn't hear about WordPress these days? Yes, WordPress alone has a separate theme repository and plugin repository. And here you can enlist your WordPress Products.
Actually, the process is, you have to submit your work here. And then your work will be reviewed by the publishers. After the review, your product will be available to all. And you'll acquire lots of downloads.
Related Article: How To Sell or Submit Themes in WordPress
Mojo Marketplace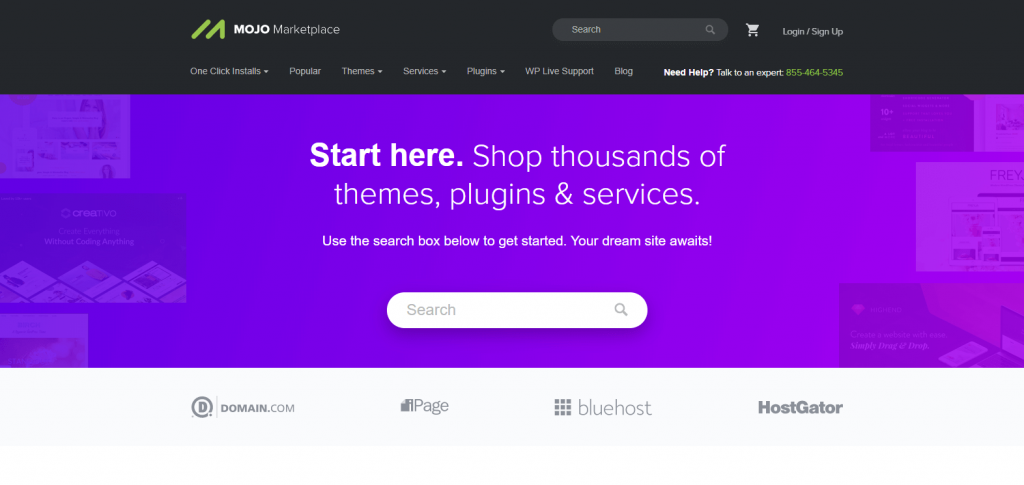 Mojo Marketplace consists of Mojo Themes and Mojo Code Marketplace. It's directly integrated with the popular hosting site 'HostGator'. As a result, many novice WordPress users will get your themes and plugins right when they start a new site.
Mojo Marketplace offers exclusive authors from 50%-70%. And non-exclusive authors get 50% of all sales. So this marketplace can be very handy for you, especially if you're a new WordPress product developer.
TemplateMonster Marketplace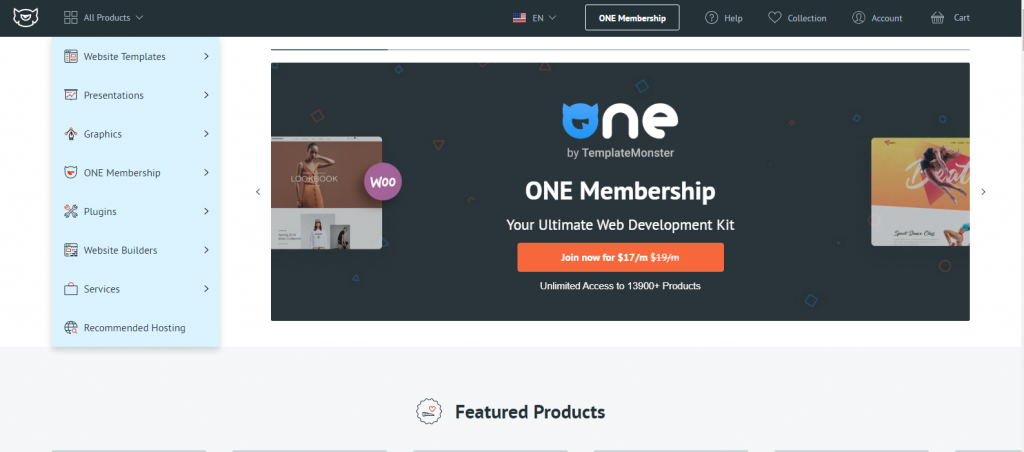 TemplateMonster is popular and the best-recommended marketplace for all the WordPress users. If you're a WordPress product developer, then you can submit your work here. And like other marketplaces, your submitted work will be reviewed and then it will appear on the site.
However, an exclusive author gets 50%, to begin with, and up to 70% once completing $100,000 in total profit. And also a new author gets the full 70% for the first 3 months. For instance, a non-exclusive author earns up to 40% on their first sell.
You can also read: How you create an Online Marketplace
CodeCanyon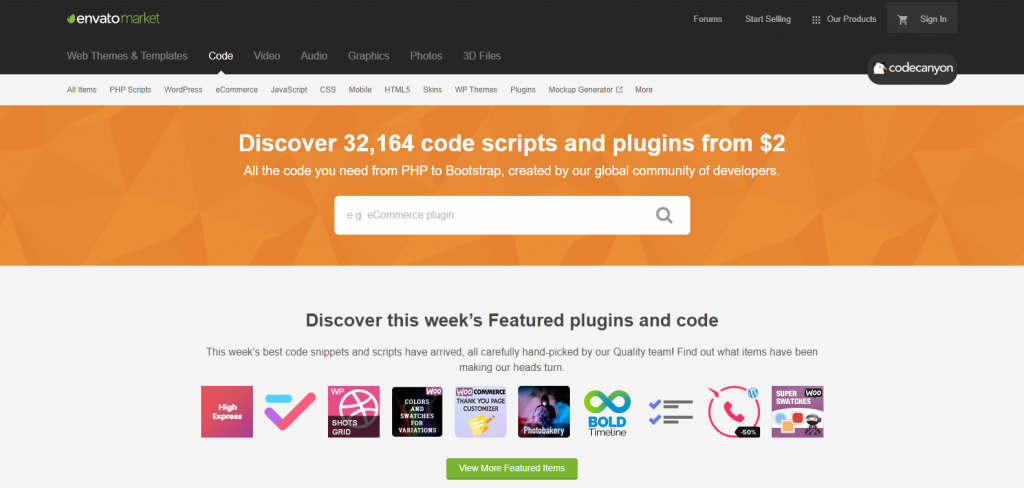 After ThemeForest, CodeCanyon is a popular marketplace by Envato. Here you'll invent almost 32,164 code scripts and also buy a plugin only spending $2. So if you're a WordPress product developer, you can choose this platform to advertise your product for sale.
Basically, what is the actual process of releasing the product in the WordPress plugin repository? First of all, you have to release the freemium plugins into the WordPress plugin repository, then after a few days, you will be able to sell your premium plugins.
In that case, CodeCanyon offers its users to quickly strike a wide audience in a few minutes. So this platform is 100% perfect if you're looking for selling your plugins.
ThemeSnap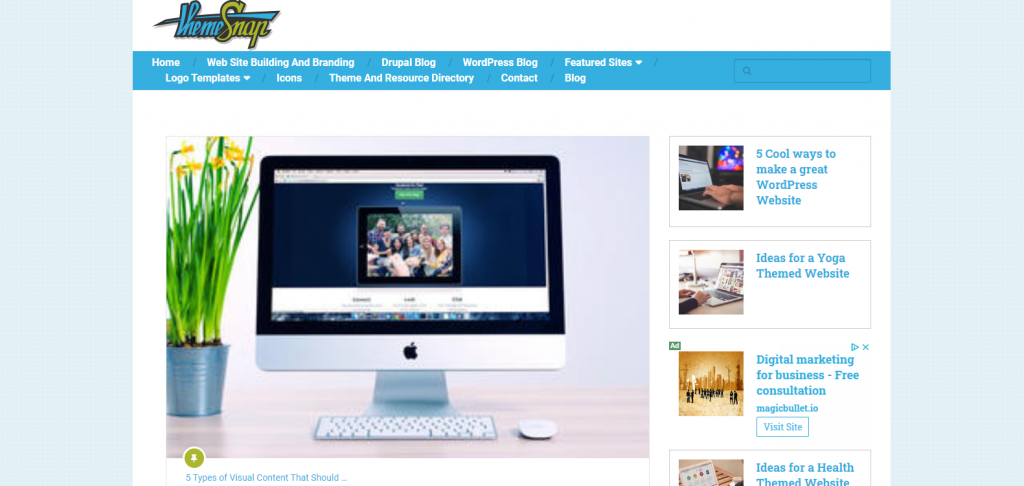 ThemeSnap Marketplace is especially for WordPress and Drupal themes as well as HTML templates. Unlike others, it's not as popular as expected. But still can be a very effective place for WordPress product developers.
Anyways, you can start with this marketplace getting a 50% commission rate and also earn up to 75% which is quite a handsome amount. Furthermore, this rate is the same for both the exclusive and non-exclusive users.
Creative Market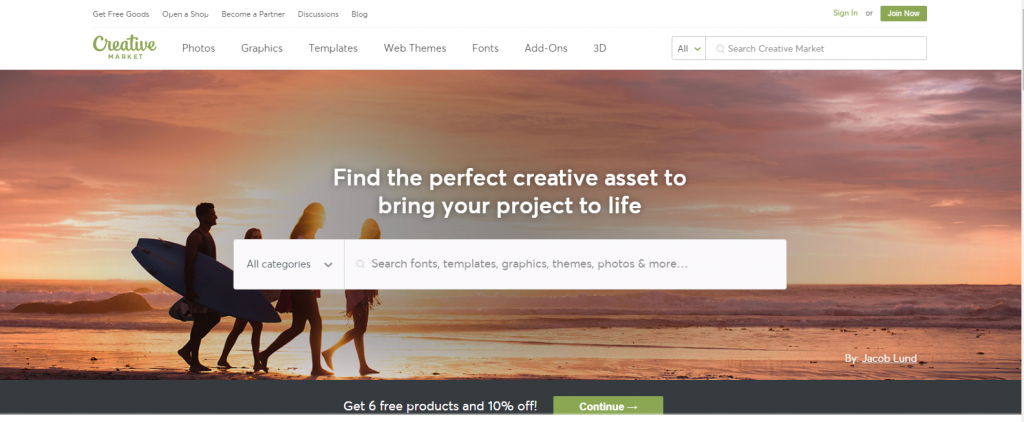 If you're tired of facing the review process in different marketplaces, then Create Marketplace is absolutely for you. Because you'll face no review process here. Yes, it's 100% true! And you can easily sell WordPress themes, plugins, templates and all essential graphic design materials on this platform.
Like other marketplaces, this marketplace also offers a commission rate based on the author's or user's role. If you're an exclusive user, then you'll get up to 70% of every sale. And the interesting part is, you can not only list WordPress products here, but also list fonts, photographs, and icons, etc.
Codester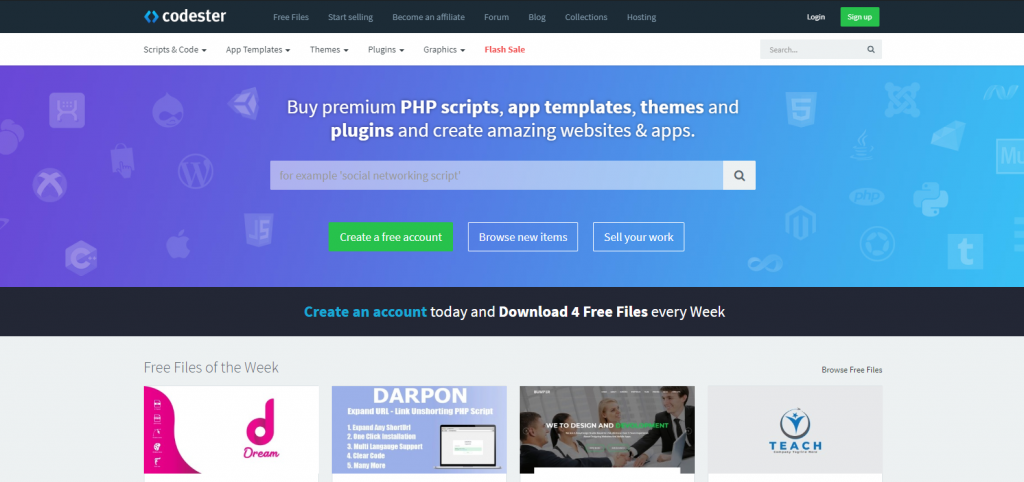 Not happy with the above platforms? okay, then CodeSter can be perfect for you. Yes, like other marketplaces, Codester can be the best option to buy and sell WordPress themes & plugins.
You can sell more items along with themes and plugin, for example, scripts, apps, and graphics for sale as well. And also commission rates are 70% for all experts and newbies alike.
However, read this article on How affiliate program helps you to earn money. This article will encourage you to know more about the affiliate program, and how it works.
Which Marketplace Is Suitable For You?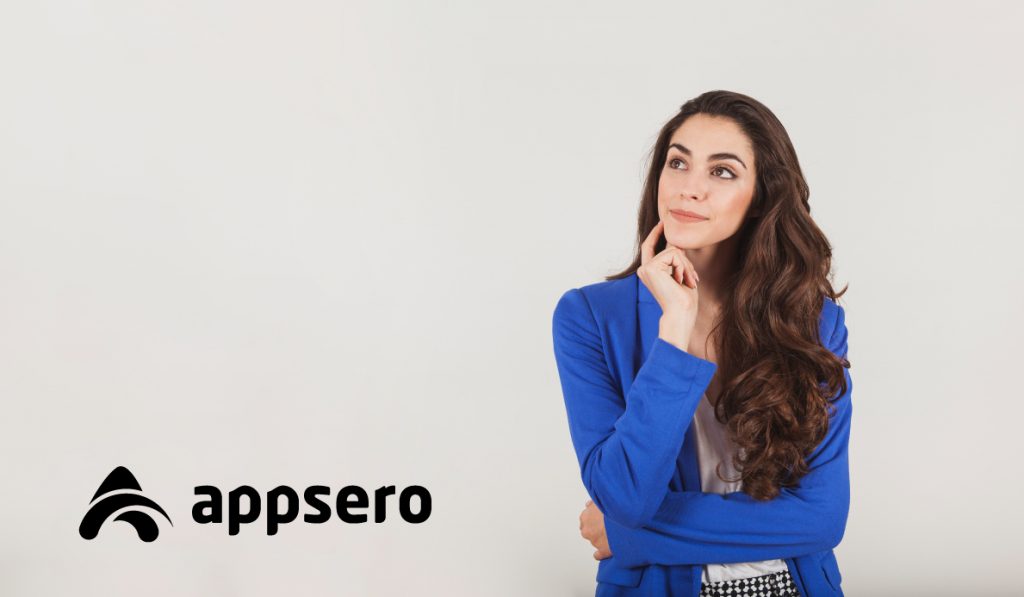 However, these top marketplaces for buying & selling WordPress themes and plugins are highly simplified by all. So you can choose the suitable one for your selling WordPress products.
People often put a big amount on a product even they've never heard of, built by an unknown developer or by theirself
But you have to be very careful before selling the WordPress theme or plugin with any of these websites. That means you have to understand the market first. Otherwise, you'll not get any profit. And all your efforts will be in vain. Therefore it's very crucial to know how to sell products and how to analyze plugin or theme perfectly before selling.
Things You Should Consider Before Selling WordPress Products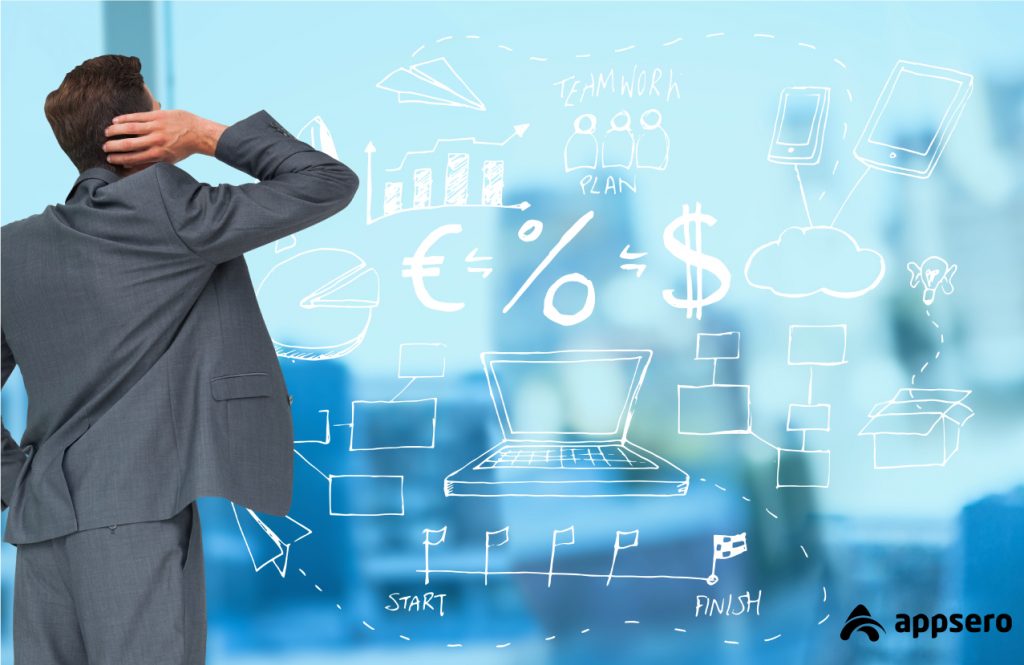 From the above discussion, we have already said the important facts that a WordPress plugin or theme developer should remind. If you can maintain it, surely you can create a sustainable business around it. And also you'll get the desired profit by selling the WordPress products virtually.
But still, we'll share some facts that you should consider before thinking to start a business in selling WordPress products in the marketplaces:
Should host your products
SSL certificate
Payment Gateway system
Documentation of the products
Should have plugin/software Support System
Conversion Rate monetization
So before planning to sell any WordPress product, make sure that you have these recommendations accordingly. Otherwise, many unwanted issues will create obstacles to your progress. Now the decision is yours. We tried our best to show a possible procedure for you.
Bonus: Check This Outstanding Infographic on Recent WordPress Stats

However, if you have anything to say then feel free to share with us in the comment section.
Subscribe To Our Newsletter
Don't miss any updates of our new templates and extensions
and all the astonishing offers we bring for you.