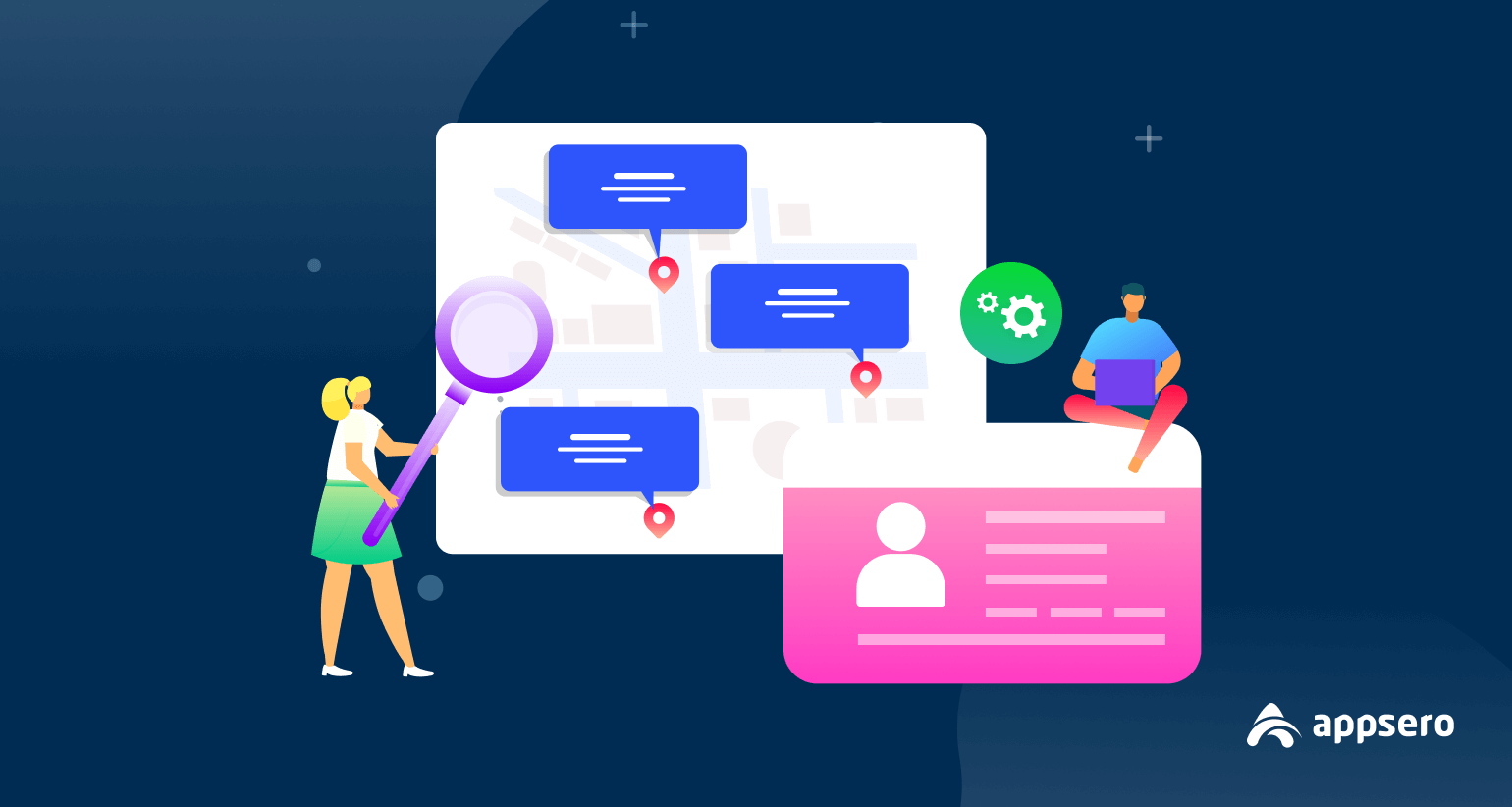 5 Best Software License Tracking Solutions in 2023
A smart Software License Tracking solution will help you to ensure software compliance and optimize IT costs.
Companies from different industries start considering IT costs as one of their major business expenses.
IT spending on enterprise software is expected to amount to around 599 billion U.S. dollars worldwide. That is a growth of 13.2 percent from the previous year.

Statista
However, it isn't easy to manage all the properties without a proper communication channel or strong asset management. Experts calculated the average cost of unused software as about $259 per desktop every year. It's a huge wastage of money and precious resources.
Luckily, you can keep your expenses in check by getting the right tool in place. Today, we've reviewed 5 popular License Management Software to make your life easier.
| | | | |
| --- | --- | --- | --- |
| License tracking software | Core Features | Platform | Price |
| Appsero | WordPress analytics, software licensing & deployment Tool | WordPress | $ 12 / month |
| ManageEngine AssetExplorer | Manage all software & hardware assets, Ensure software license compliance | Cloud-based | Custom quote based on your needs |
| Spiceworks | Keep track of individual licenses, Generate IT infrastructure reports | Self-hosted | Free |
| WooCommerce Software License Manager | Sell and deliver license keys through WooCommerce, An automatic online shop management | WooCommerce | Premium features are available at $49 |
| EDD Software Licensing | A simple license key generation, activation, and checking system | WordPress | Start from $99.00 |
What is Software License Management?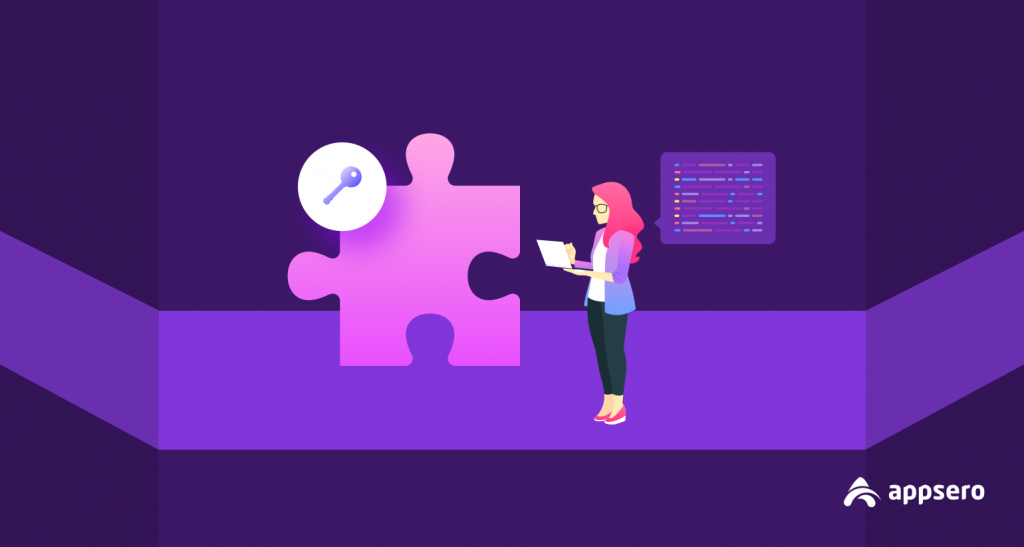 Software License Management refers to the tools and plans that an organization needs to track and document its software licenses. Software vendors use this capability to control, evaluate and ensure the right use of the software.
Software Licensing Management (SLM) is an important part of the overall software asset management (SAM) system.
It involves the process of reducing and managing total IT costs. In a nutshell, SLM is the process that helps you to monitor and maintain all your organization's software licenses running on different devices.
Top 5 License Tracking Software
Appsero
ManageEngine AssetExplorer
Spiceworks
WooCommerce Software License Manager
EDD Software Licensing
1. Appsero- Licensing and Deployment Tool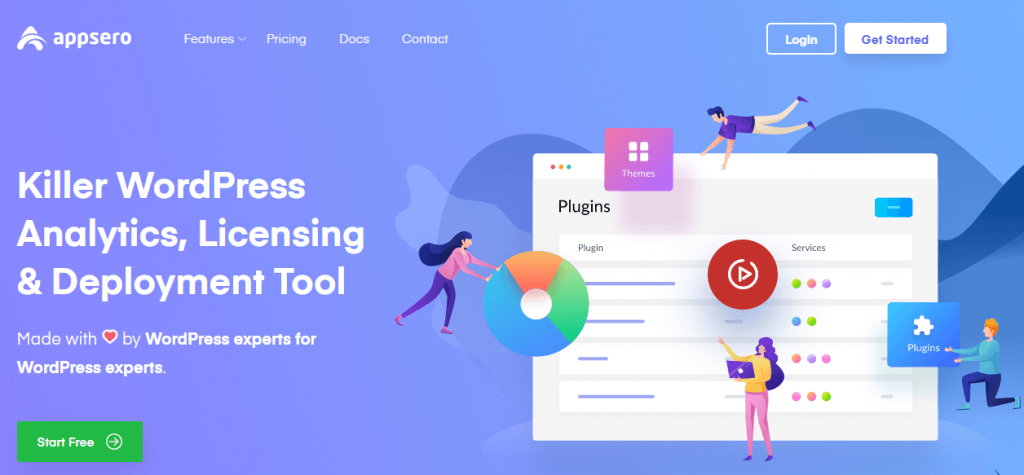 Appsero is a complete solution to manage the license, deployment, and analytics of your software. Gone are the days when you had to manage everything related to your software configuration manually.
Appsero makes it easier by taking up the headache of the software's complete operation management.
Such as handling and monitoring deactivation data, comprehensive analytics, automatic update deployment, product licensing & so forth.
It's really very simple to clone the Appsero SDK into your project. And then add a few lines of code to your main function. Now you can utilize all Appsero exciting features including license management, continuous deployment, email integrations, and more.
There is no doubt getting automatic updates for premium themes/plugins is hard. Since Automatic update works in sync with your licensing engine. Appsero brings a seamless update process for your premium WordPress products.
2. ManageEngine AssetExplorer- IT Asset Management Tool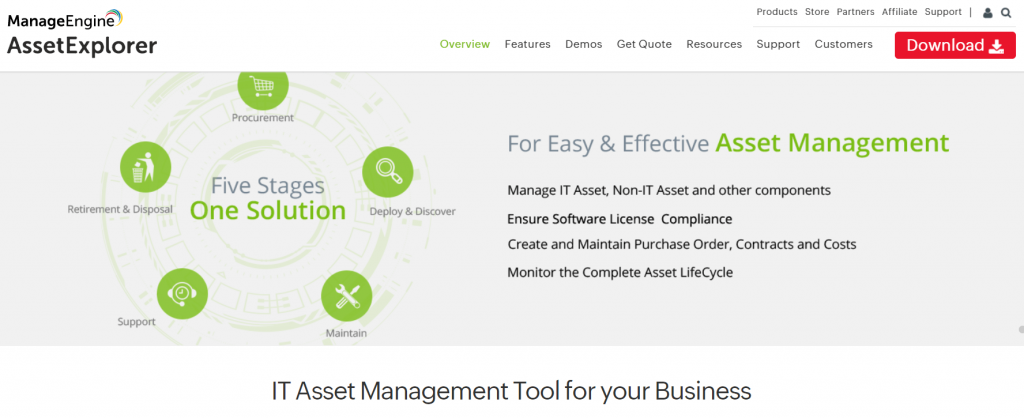 This cloud-based asset management tool helps to track and manage all the IT licenses used in a business. The software can handle from planning to disposal phases. ManageEngine AssetExplorer can maintain the existing, addition, or deletion of any software and hardware.
If ManageEngine AssetExplorer is available, creating loopholes is almost impossible without concern. It secures confidentiality as no employee can install and run unwanted software on a company device.
Cost-saving is the vital advantage of using this tool, mainly when it deals with user licenses. One can identify the unused and repeated software that helps in decision-making.
It is compatible with tracking software used in all the major operating systems like Windows, macOS, and Linux. One can manage the software purchase, contrasts, and costs, etc.
3. Spiceworks- Trusted Tech Marketplace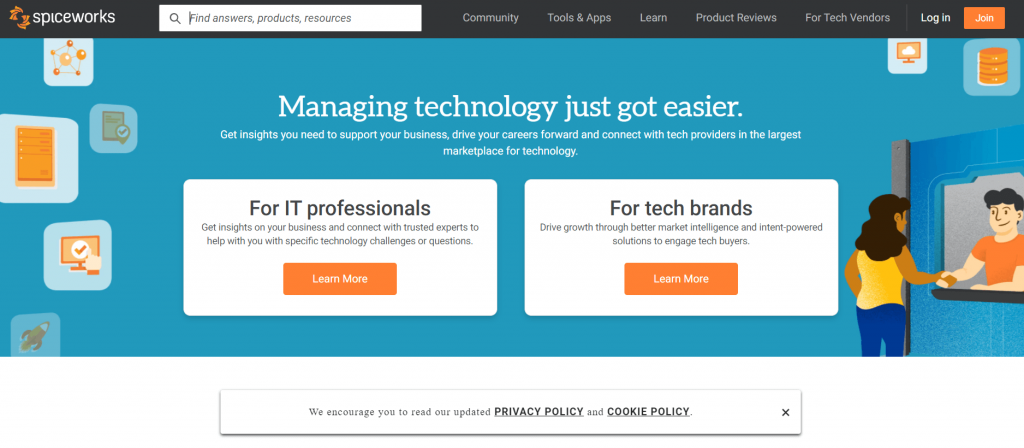 Spiceworks is a self-hosted, free cloud-based solution. It can create a widespread listing of software used in an organization through scanning devices. Precisely this software takes the world to an upper level for IT professionals and system admins.
Ticket tracking, customer support, and agent tracking become simple with Spiceworks. It enables the Support team to monitor every IT incident.
They can easily observe sudden changes in the IT environment and attend immediately to solve mishaps.
Similarly, it benefits the user by allowing self-services, showing the queue of progress, and permitting to review the available information bases.
The best option of Spiceworks is mobile-friendliness. IT professionals can monitor everything by using Spiceworks mobile apps. Therefore, an instant checkup of the IT system is possible with a view of all active users.
4. WooCommerce Software License Manager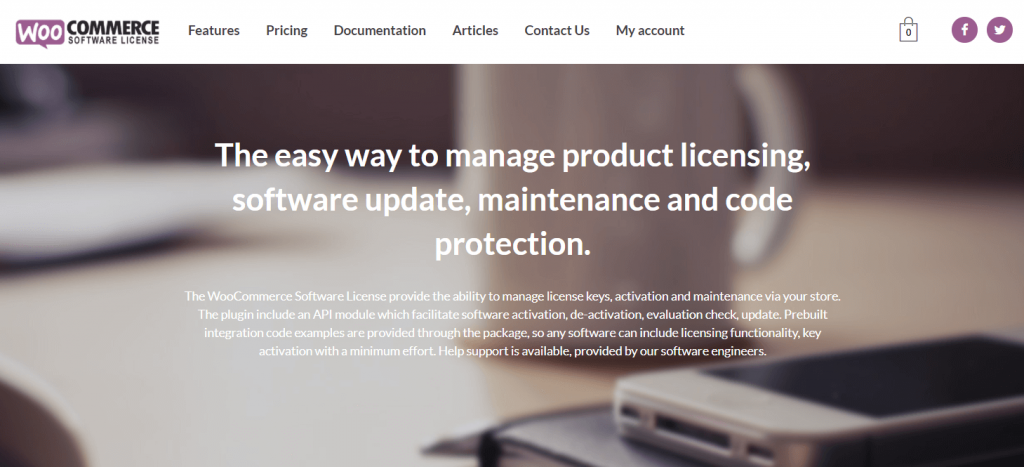 The WooCommerce Software License allows users to manage license keys, activation, code protection, and maintenance through online stores.
This plugin provides an API module to empower users with many exciting facilities. Such as software updates, de-activation, evaluation checks, etc. from a single platform.
It makes personal store capable enough to maintain the licensing. Evaluation and update checking is also simple with this software. A prebuilt code integration system enables the addition of a license of any software at any time.
Continuous customer support makes it quick to recover any issues that arise. Plus, faster interaction with the database is possible for its unique Cache module.
Administration License control, link updates, and license key management are the core features that make it to a future level. The separate interface for admin and user hence builds the system friendly for both.
5. EDD Software Licensing- Sell WordPress Products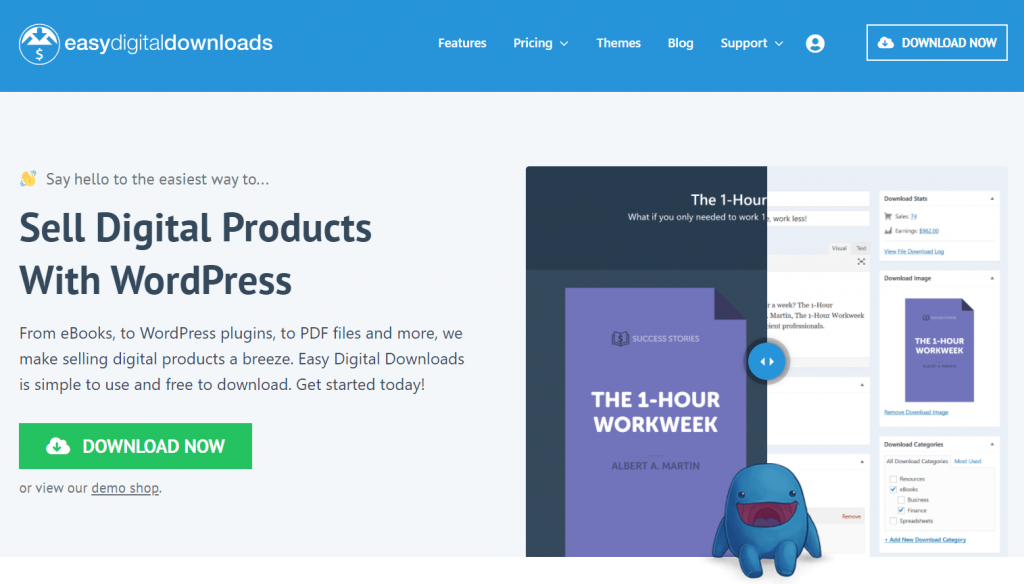 "Easy Digital Downloads" makes it effortless to sell digital products with WordPress. From eBooks to WordPress plugins you can sell everything with this tool.
Moreover, Software Licensing for Easy Digital Downloads enables users to manage everything in a professional way. It includes license key generation, activation, checking system, and many more.
You can provide license keys along with your digital products for your clients. So, they can easily use the license during activating the buyer's copy of the software.
If you're selling any WordPress plugins/themes, or any other kind of software, including video games and desktop applications, this Software Licensing add-on helps you to provide exclusive functions to your users.
You can also check this guide: 9 Types of Software Licensing- What You Need to Know.
Why Software License Management is Crucial for Your Business
As we've mentioned above, organizations have lost on an average $259 per desktop due to unused software. Having a license management system you can easily save this money. After all, it helps you to ensure that each license is being updated and used on the right terms.
Other than that, Software License Tracking inside your business ensures all software products are following compliance with software licenses.
You should remember that you can use the software under the terms of the EULA (End-User License Agreement). After even purchasing the system from the proper vendor, you can't directly own it.
So, if you violate any rule or disregarded the terms of the agreement, it may cost your company a huge amount of compulsion. In fact, the average fine is around $100,000 for each non-compliant license.
If you even have one device that breaks any rules set by the EULA like running unlicensed software, it might get you into some legal trouble.

Track Your Software License Effectively!
Once you get full visibility into your company-wide software usage, it becomes easier to optimize your software investment by cutting unnecessary costs.
Moreover, having the right tool in place, you can manage every step of the software license tracking process in a transparent and user-friendly way.
Depending on your business type and software requirement you can use any of the license management tools we've mentioned above.
Appsero: Excellent WordPress analytics, licensing & deployment tool.
ManageEngine AssetExplorer: A web-based IT asset management software.
Spiceworks: A great license tracking tool for companies on a budget.
WooCommerce Software License Manager: Complete license management tool via your online store.
EDD Software Licensing: One-click updates for WordPress and non-WordPress Products.
Still, have any queries regarding software license management? Do use the comment section below!
Subscribe To Our Newsletter
Don't miss any updates of our new templates and extensions
and all the astonishing offers we bring for you.