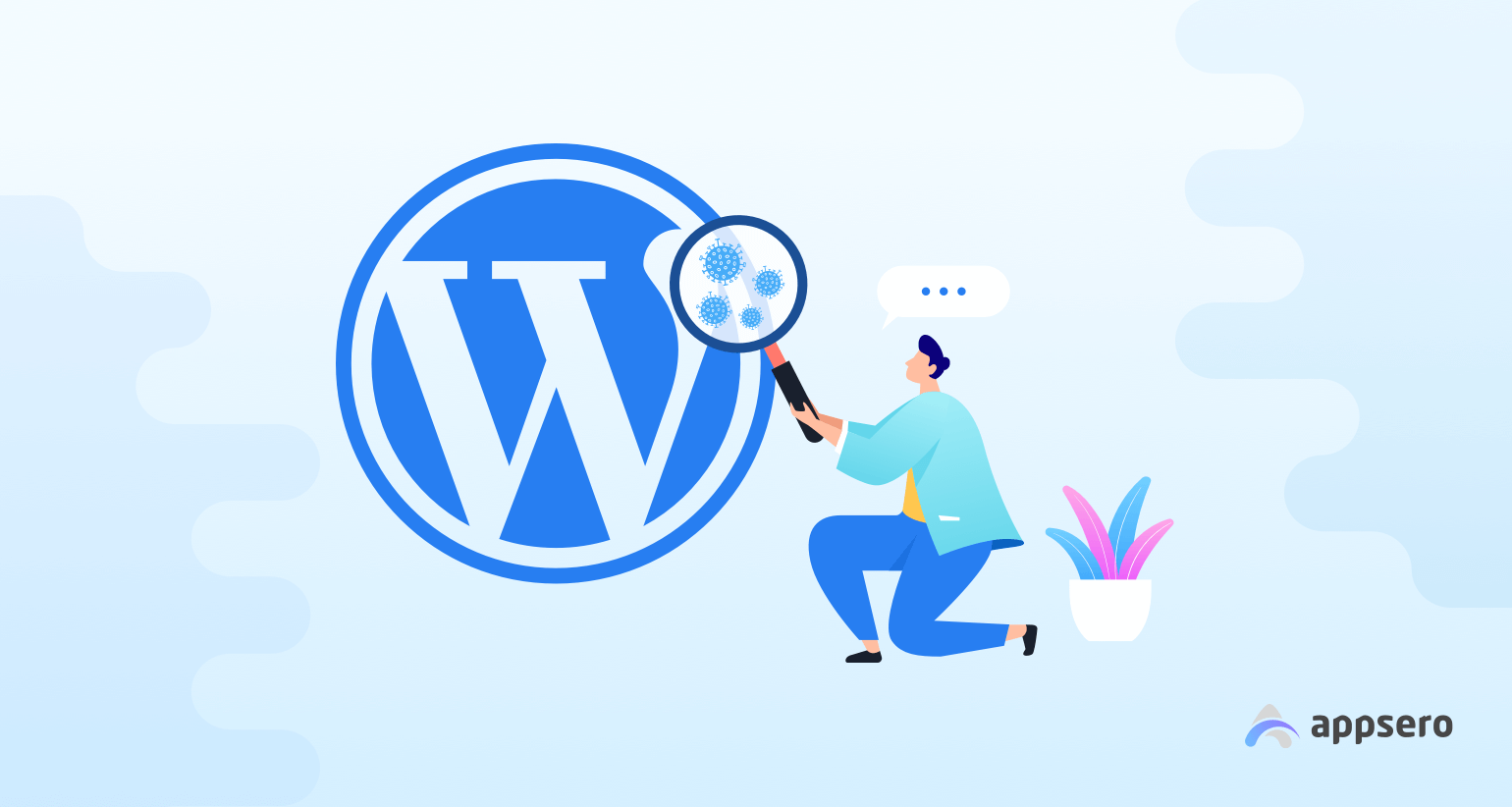 How Coronavirus Is Affecting The WordPress Plugin & Theme Business (Here's What You Should Do)
The world is deeply wounded. Evidently, Coronavirus is causing the harshest and the fastest spreading pandemic the world has ever seen. As human life suffers, the world economy is also taking a big hit due to the lockdowns.
Even though most countries are starting to lifting the lockdowns, the damage has already done and it keeps going downward. So the question remains: how we are going to recuperate?
Many businesses forced to operate their activities from home. People have no other choice but to buying household products online.
Hence, digital transformation is booming considerably. Industries like eCommerce and WordPress becomes the frontline cavalry to fighting against the impending economic crisis.
In this blog, we are going to show you how Coronavirus affecting WordPress business. Also, we will tell you what are your chances as a plugin and theme developer of WordPress in the global pandemic.
The Impact of Coronavirus Over the Global Economy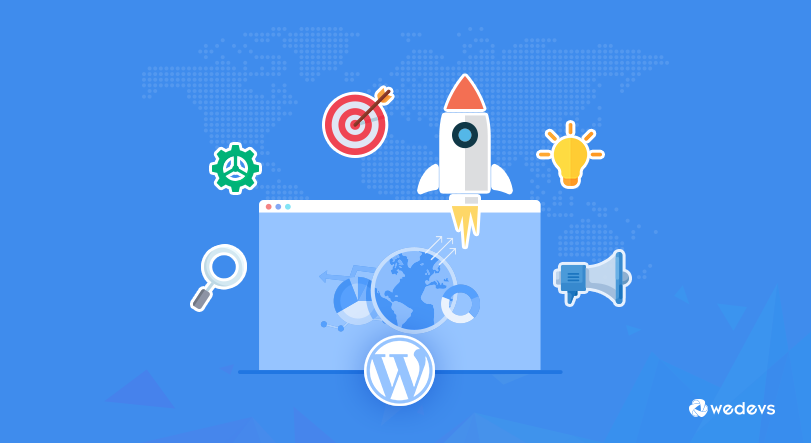 Coronavirus is causing a different type of pandemic. It's more like our ancestors had to face almost a century ago (Spanish Flu in 1918). But this time it is overwhelming and modern transportation helps it to spread every corner of the world so quickly.
The world will take years to recover from the coronavirus pandemic.

Secretary General, OECD
The main reason for the global economic crisis is worldwide lockdowns. People have no other way but stay inside their sheds. Local and international transports become limited. Productions put on a halt. The supply chain suffers. Organizations being shut down if not have any scope to manage activities and works from home.
IMF announced, most of the countries and the global economies are going to shorten up to 5% in the coming year. even if 2023 proves to be a strong recovery year.
According to a BBC report, the US stock market suffered huge losses since the lockdown started. The first three months of the year have never been this worse since 1987.
In late March 2020, Us senate had to pass a $2 trillion Coronavirus aid bill to support workers and businesses alike. As the company suffers, many people are also losing their jobs. Therefore the shocking situation doesn't show any progress.
But the basic thing of humankind is to survive through all the disasters. The pandemic brings changes to the whole situation in our socio-economic aspects and living. So, which trends that getting people to bound for hope? Well. you are going to find out.
How the Tech Businesses Doing in COVID-19 Outbreak
Tech companies can be categorised as thriving, surviving, and suffering.

BNB Bloomberg
Tourism is one of the big names that is suffering so hard due to the pandemic. Italy is the first country that has shown the world how devastating the COVID-19 outbreak is. Thousands of people were dying and their healthcare system was shattered.
This led to a huge loss to the countries tourism business. Which always been generated a big chunk of money every year. Only the tourism of Rome is set to face a huge 44% drop.
Travelling and tour planning business has been digitalized since the last decade. People feel safe to book flights, trains, busses, and accommodations over the internet.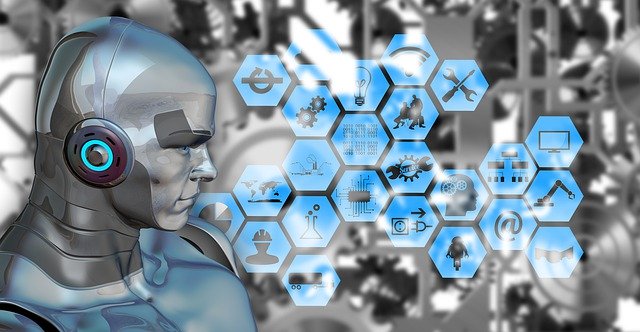 Tech-based tour companies like Booking.com, Trip Advisor, or Airbnb become the household names among the travelers. All of them are going through the hardest time in history. As for Airbnb, they have lowered their internal valuation to $26 billion.
Hotels have been shut down. Flights have been canceled. Top tourist spots were drowning into silence. According to the World Travel & Tourism Council, the industry is projected to a global loss of $2.1 trillion in revenue, and 75 million jobs.
While the UberEats food delivery shedding some light, Uber Technologies Inc is seeing loss. The use of the ride-sharing app is going down-ward.
Payment companies like Paypal, stripes, or Square Inc have to make newer strategies too. People stop retail spending as they did in those days before the Coronavirus.
However, out of all these bad news, industries like eCommerce, tele communication, video games, social sharing apps and platforms are thriving too.
Digital Transformation is the Big Trend Now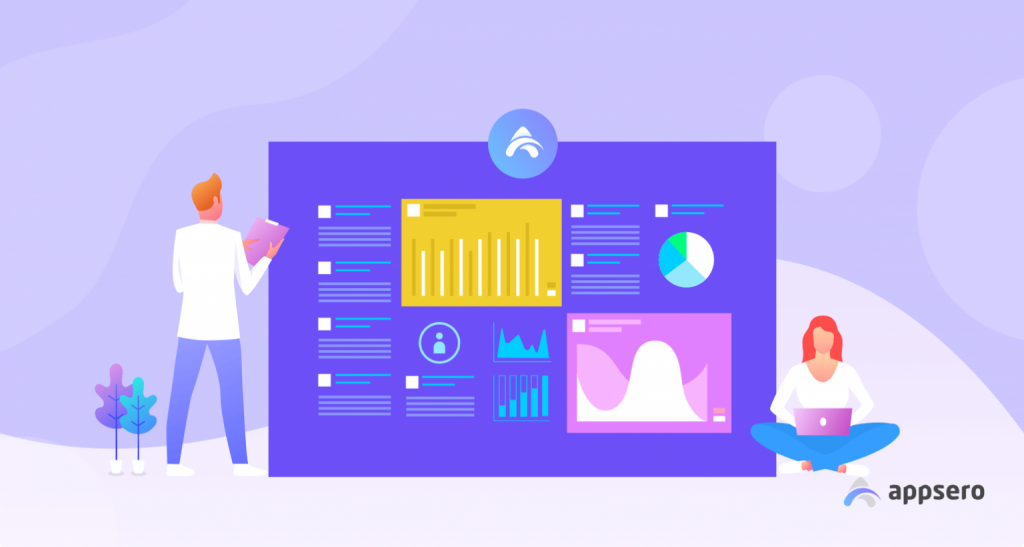 All the major industries and companies are transforming their business structures and workflow in the wake of the Coronavirus pandemic.
Though it is considerably easier for software companies to digital product based organisation to manage and maintain things remotely, traditional companies find it harder.
Hence, the situation made everything possible. Some are saying in a funny tone that Covid-19 is the mother of transformation. It has changed the world so drastically. We may never get back to the life we were used to having.
7 million U.S people are working from home which consists of 3.4% of the total population of the country. Remote work is growing by more than 44% over the last five years.
So, it was eventual. Tools that making remote office possible become popular. Remote communication platform like Slack or Zoom notices a significant surge in their sales.
Between the mid-February to March, slack gained 9000 paid customers. The increase is almost 80% of the estimated two preceding quarters. Google Meet topped the list with 100 million daily meetings in last month alone. Where Microsoft Team announced the growth of active users over 70 percent in just one month during the lockdown.
On the other hand, people forced to change their buying habits too. As most of the time, you don't get many chances to shop from brick-and-mortar stores.
That leads to keep purchasing the household and supplies from the eCommerce shop. Online sales in the US increased by 74% in the first quarter of 2020. Walmart's eCommerce growth alone is seeing a magnificent growth of 24%. The same thing is happening with Amazon or Alibaba.
So, by taking all these accounts, how this digital transformation is affecting the WordPress plugin and theme business?
How WordPress Brings New Opportunities During the Pandemic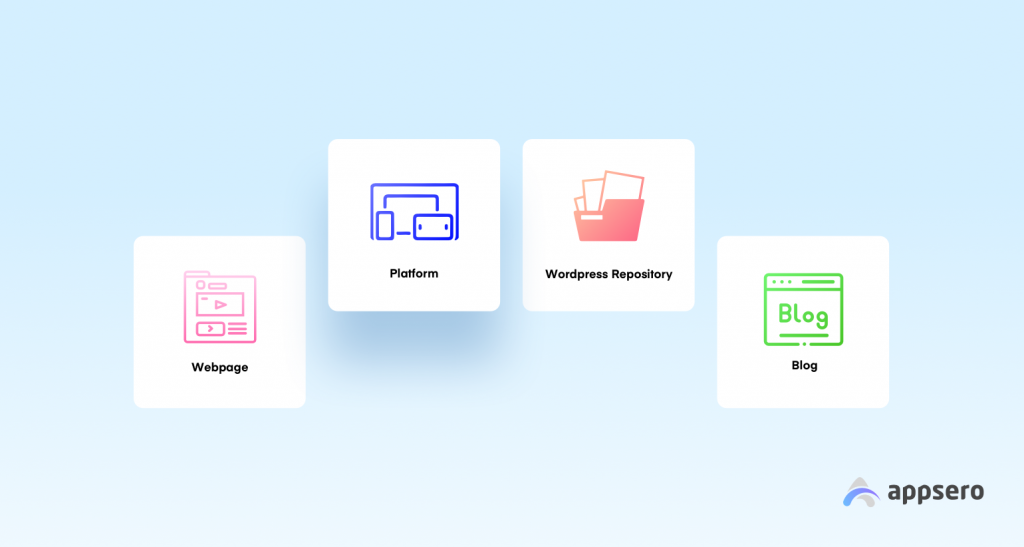 To manage remote offices and teams, it's necessary to develop a management system that can merge your structural workflow. Then keep the productivities on and make profits as well.
Tools like Slack, Zoom, or Google Meet lessen the trouble while communicating throughout team members. Then it comes to manage clients, streamline the HR process, and accomplish HR and project goals.
To make all of these activities into a well-fitted system, you won't find a better alternative than WordPress. You can build a website with it, then you can turn your site into a management system by using plugins like WordPress ERP.
Right now WordPress is powering more than 37 percent of total websites globally. Which it acquires 60% of CMS market share.
Therefore, if you want to transfer your business into the digital platform, WordPress can be the most reliable solution. In fact, this is happening. People search for certain remote team manager plugin more than ever. Digital downloads of WordPress themes and plugins are on the rise.
Eventually, almost every type of business is bound to building an online presence.
Let's take a look at which types of WordPress plugins and themes are selling more during this Coronavirus outbreak.
eCommerce and WordPress in Global Pandemic
People are purchasing groceries and shopping online more than ever. Only in the first quarter in 2020, US retail spending was almost 147 billion. Compared to last year at the same period, the growth is closer to 15%.
Already established eCommerce brand are making a place for themselves in the global and local economy. So it is inevitable. Many more investors are likely to take part in this progress.
For example, WooCommerce multivendor WordPress plugin Dokan is seeing a significant rise in sell. It becomes a family from 20k to 40k of happy customers within the last few months. The growth is almost 50% of the paid purchase. The same thing is happening with the WooCommerce point of sale plugin wePOS, which can track all the online orders strategically.
So, as a plugin developer, you can build a solution that can simplify online shopping or eCommerce management. On the other hand, you can build WordPress themes that can support eCommerce site to the fullest.
Remote Project Management Tools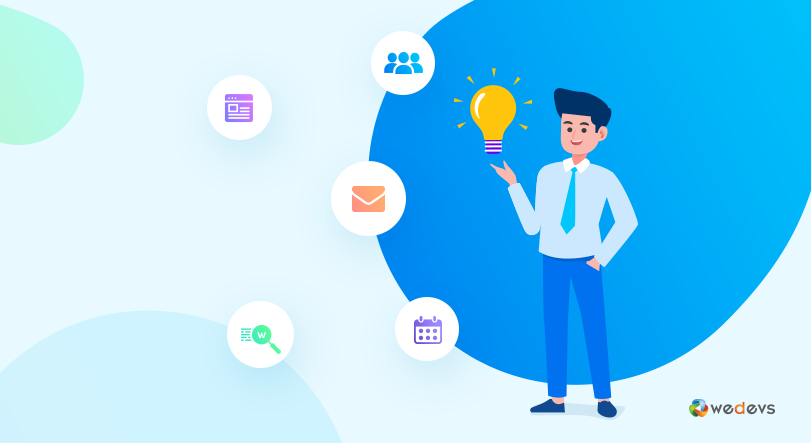 We have already mentioned how remote communication software is the most sought after tools nowadays. During the home quarantine, when people are forced to work from home, most of the companies are falling for purchasing remote project management tools and cloud-based open-source ERP plugin.
How does ERP software become more relevant these days? Here are some core reasons we want to show you.
It's making the process easier for both management and employee alike to work from home.
ERP software meant to keep things on track. So even in a situation like this, it keeps all the workflow streamlined.
Managing all the departments, employees, and clients in a single platform.
ERP modules like CRM bringing all the client's data together. Thus it helps to build a strong customer relationship. Furthermore, you can manage all of your core financial and accounting tasks remotely with an ERP Accounting system without going to any bank physically. All things can manageable over the internet.
However, you can conduct the research by yourself too. If you have the experience working closely in a remote team you will understand this better.
Health Sector Needs Digitalisation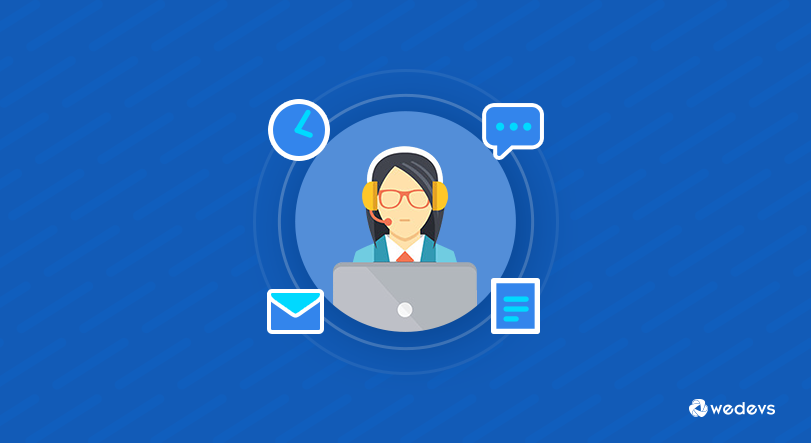 Almost all the virtual healthcare companies getting a bigger response in the wake of Coronavirus pandemic. As the hospitals and clinics become over-saturated with infected patients, people have no other ways to get anywhere but under the guidance of health consultants over the internet and telephone.
According to Stat News, the surge of using Telehealth support in the US is multiplying from 10 to 20-fold every week. Which is overwhelming in every sense.
Besides that, software developers around the world focusing on tools that can monitor the spread of COVID-19 with heatmaps. This type of plugin can help people to understand the situations and be aware of the spread.
However, the main focus of the health-related software industry is creating such WordPress platforms that can integrate the support of specialist physicians to their system. And then, whenever people need help, they can set online appointments. Gradually, they will get prescriptions and guidance.
Furthermore, WordPress plugin developers can develop Coronavirus surveillance software. A patient can come to a support website, then fill-up some information. Then they can get analyzed results either they have COVID-19 symptoms or not.
ScienceDirect point-out some crucial possibilities of the digitalization of the health sector. You can check the ideas we are mentioning below.
Tracking tools of high-risk Covid-19 infections
Telehealth support platform with WordPress theme and plugin
Online diagnostic support and Using Artificial Intelligence
Creating analytical decision-making tool for doctors
Administrative plugin to support health workers
These all types of WordPress tools can bring immense support for patients and profit for the developers.
Cloud Computing Has Shown People the Big Picture
Businesses designed with cloud computing will be the most strong ones in the post-pandemic economy.

World Economic Forum
eCommerce giant like Alibaba, Amazon, or Wall-Mart doing fantastic business. On the other-hand, they also support others to stand a chance during this hard times. From March 2020, Alibaba have started offering medical teams support with their AI based cloud applications.
Therefore, education systems can't be stay paused for a long-time. From the beginning of the lockdowns, many universities, colleges, and schools have initiated online classes. Chinese educational platform DingTalk (Which is also a product of Alibaba) is supporting more than 300 million people.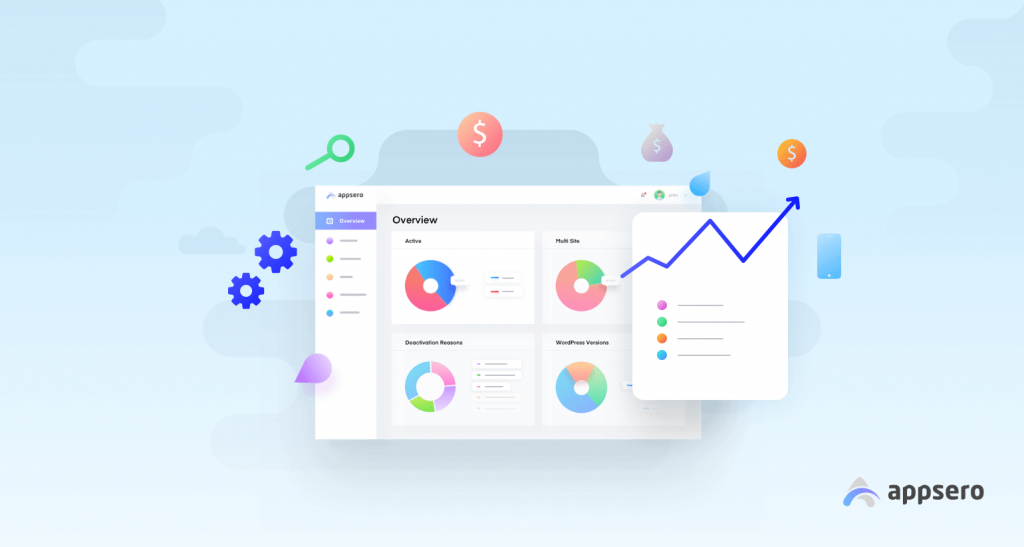 And, the number of people taking help from cloud-platform will surely increase in the coming time. So investors also looking for business ideas and turn their process online.
Eventually, businesses and professionals are eager to build WordPress websites more than ever. So, WordPress theme developers can put their innovative ideas to develop WordPress themes and page builders. Which should help amateur users to build websites on their own initiatives.
Web Designing Brings New Possibilities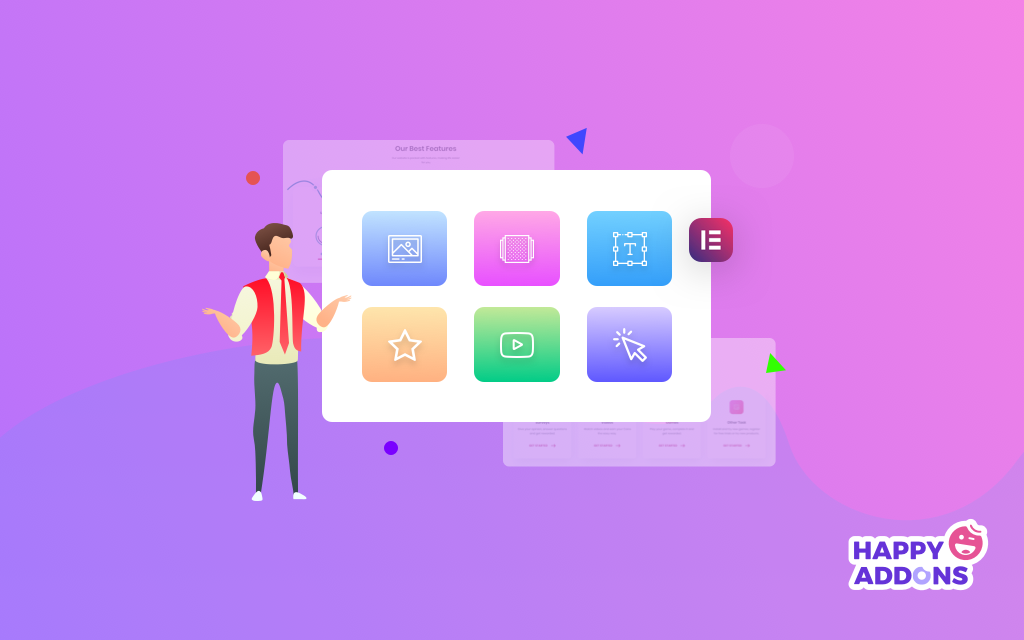 Staying in homes doesn't mean that everyone is drowned in depression. Home quarantine also drives people to focus more on their personal skills.
As may businesses shift themselves online, the demand for building and designing websites is on the rise. So more and more individuals from different sectors learning these skills.
So, page building software and tools are being extremely popular nowadays. People who want to hone web designing skills, buying this type of plugin. Also, it's gaining attention from people who want to build their own websites,
Evidently, WordPress page building plugin like Elementor and HappyAddons recently seeing a huge jump in sales. Elementor is now a family of 5+ million active users. For the last three months, Happy Elementor Addons becomes a family of 50k paid users from 30k members.
However, If you are a theme developer, you can build such responsive themes that can easily merge with top page builders in WordPress industries.
Email Communication is Getting Intensified
COVID-19 pandemic have increased the email open rate by 25% since the lockdown. As of April 14th, it has been reached a huge 40% rise.
Companies sent 44% more emails than usual since the wake of the global pandemic. It does work both ways. If you have an eCommerce shop or digital products, you can increase your sales through them. On the other hand, email helps most of the business to maintain a good relationship with the customers.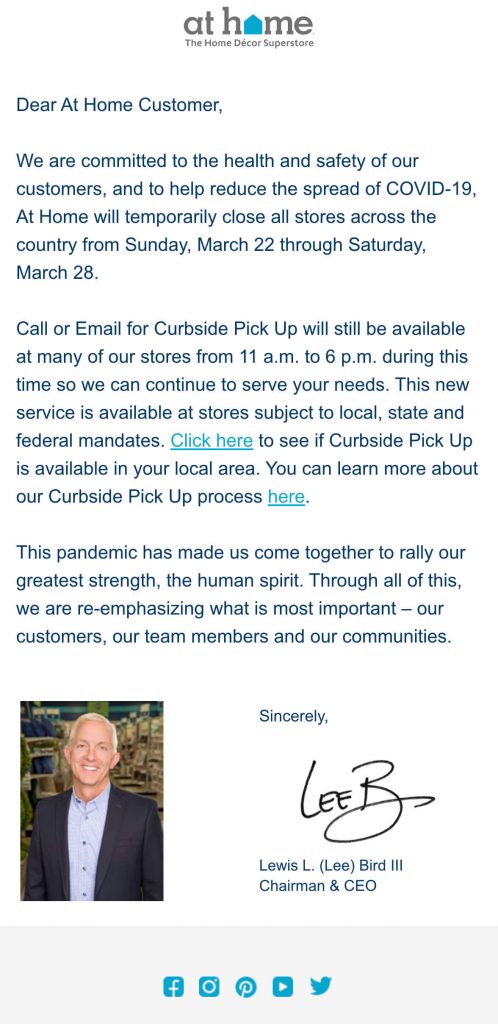 This becomes a trend for all the companies who want to survive through this outbreak. Therefore, unless they have an email automation tools, it's quite impossible for them to execute strategic email campaigns.
So, in a time like this, WordPress email automation solution like weMail or MailPoet getting more attention. These types of plugins can easily merge with WordPress, also let people use a wide array of relevant WordPress support plugins also.
WordPress Developers are Helping People to Fight Against This Global Pandemic
There was a 19.84% growth in plugin downloads on the WordPress.org repository from February to March 2020!

Freemius
Top WordPress plugin and theme developers are supporting people with exciting offers. Even now, WooCommerce Multi-vendor plugin Dokan is offering non-profit organizations up to 100% off. WordPress ERP solution WP ERP is offering the same to the new customers to spread help.
This becomes the common scenario for most of the plugin and theme business of WordPress in a global pandemic. WordPress industries are affected by Coronavirus. However, the industry works it out in a different way. Besides doing business with your WordPress themes and plugins, you can also take part in this journey to aid mankind.
On a particular note, you can sell plugins from Appsero. It is a specialized WordPress platform that can help you to make a profit out of your plugin, provide professional support with licensing and any technical matters. Furthermore, the beta version is totally free.
So what do you think? Let us know if you already have made your mind for your WordPress product to fight against the biggest pandemic in recent human history.
Subscribe To Our Newsletter
Don't miss any updates of our new templates and extensions
and all the astonishing offers we bring for you.