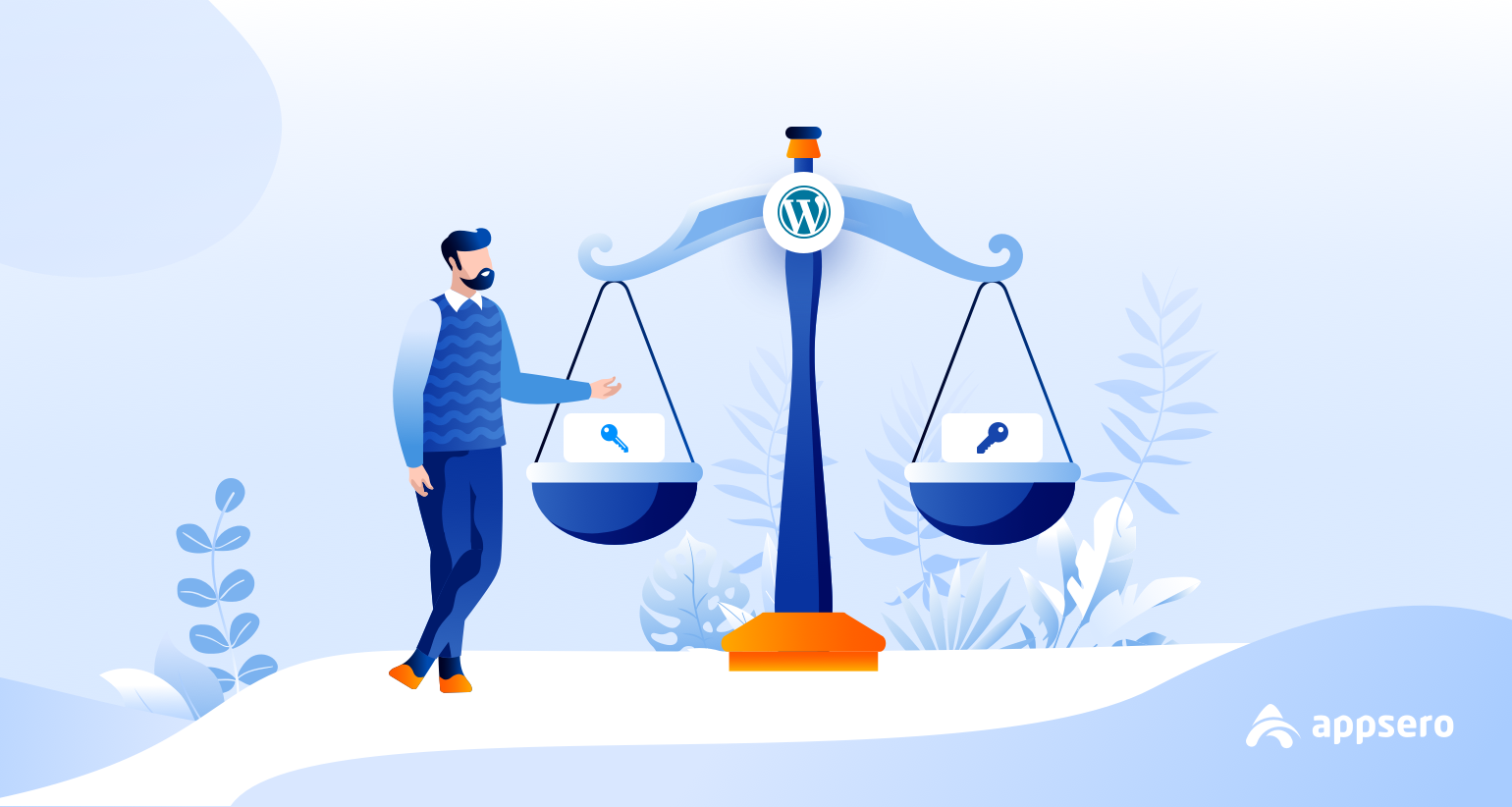 5 Best WordPress Software License Manager Compared (2022)
For developers, license management is the key priority whether it's a start-up business or an established large enterprise.
Licensing continues to be a powerful option for accelerating growth and extending the value of brands

Branding Strategy Insider
Giving top priority on the 'Importance of License Management', representatives from different tech-giant companies like- AVST, Juniper Networks, Philips (News – Alert), Sharp Electronics, Trimble, and Viavi Solutions, shared an experience.
They stated that to smartly handle software licenses and implement new ideas, companies should always adopt a compact software license manager. Because it will reshape the new licensing strategies and help software developers to check the license expiry date of their software in time.
So, today we'll walk you through a detailed comparison of the top WordPress plugin/ theme license manager. Also, you'll get a clear idea of their features and functions in a short review.
And by the time we are done, it will help you to choose the champion license manager for your WordPress products. Well, before we begin, let's start off by asking this simple question first.
Why Do We Need Software License Manager for Premium Plugins?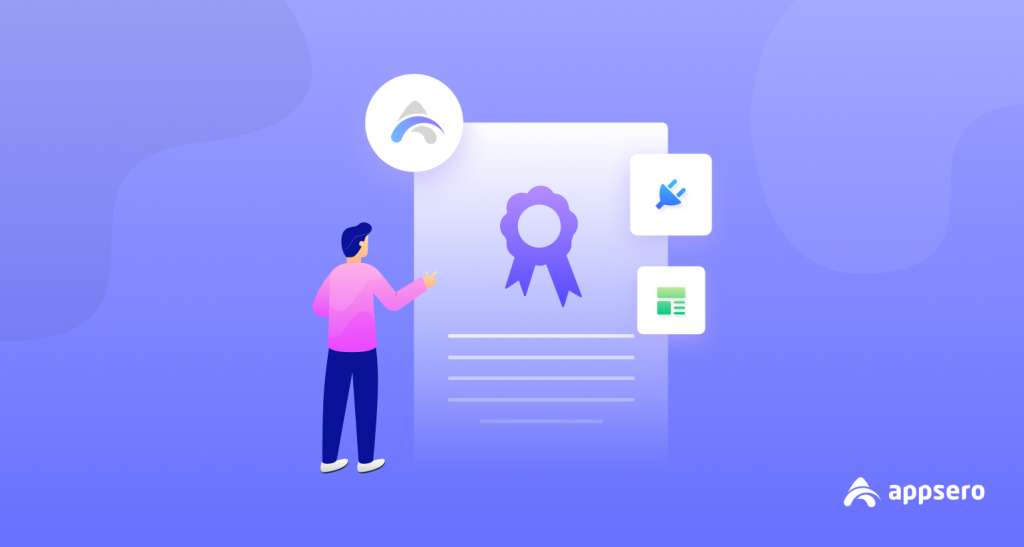 Software license management is a process that helps an organization to control & document everything
As we mentioned earlier, a theme/ plugin license manager has many benefits, especially if you're selling plugins to your customers. So, a prominent license manager could help you to handle all the licenses for the premium products to check whether it has expired or about to expire.
Related article: What happens if you don't check the premium license
To be honest, a developer works heart and soul to make a plugin or software so that users could get its ultimate benefit. And definitely, it's not an easy task to do. Nonetheless, in an open-source platform like – WordPress, users are able to get all the plugins as a free solution. Due to that reason, developers are keen to sell their premium versions of plugins or themes to earn money.
Basically, this is where a license manager for software plays a vital role. And without the proper software license maintenance, your users could face the problems below:-
Customer will no longer get the premium support from you
Users will not get the updates in time
Technical support will also be no longer
A notice will appear on the user's dashboard
And finally, your users gradually start to miss out on all the premium privileges
So as a developer, or plugins-themes seller, you should always keep a bird-eye on the license expiration date. And this will ensure your users are getting the updated licenses in real-time.
A Detailed Comparison of the Software License Manager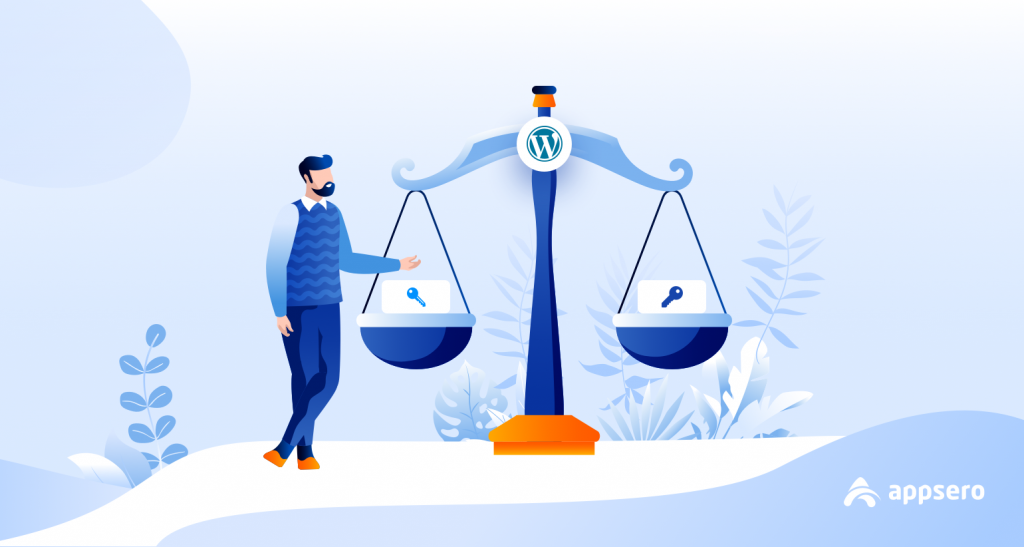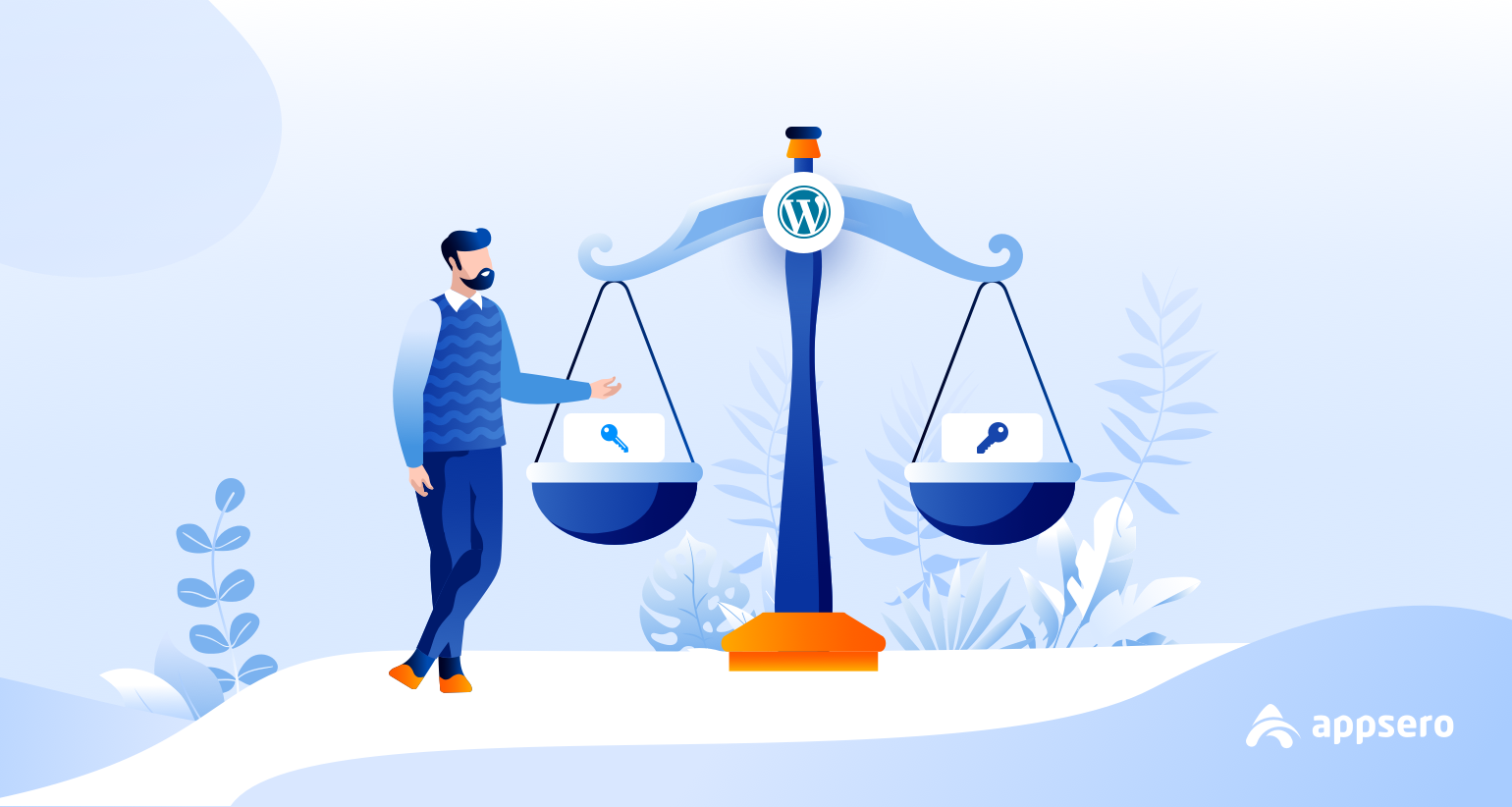 Now it's time to demonstrate the detailed guide of top WordPress plugin/ theme license managers. So carefully check out each of these solutions and note down their features. After that, you can easily find a reliable solution for your premium plugin-theme management.
01. Appsero- Killer WordPress Analytics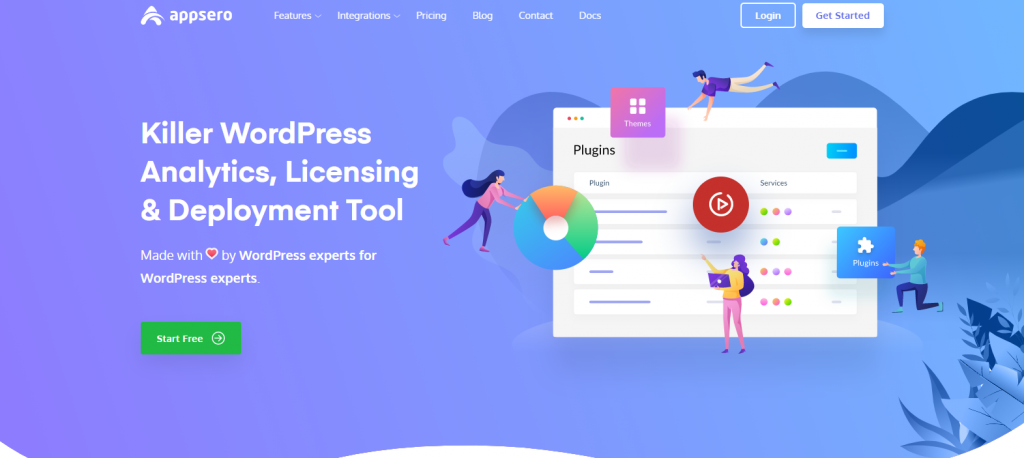 First, we have Appsero to discuss. It stands among the top open-source and reliable software licensing management solutions for developers. It provides an easy license management experience for WordPress users with an intuitive dashboard.
Moreover, you can take help from Appsero to analyze your plugins/ themes stats, collect deactivation reasons, and deploy updates right from your local server to WordPress.Org.
However, for a better understanding, below are the core functions & features of Appsero:-
Easy to adjust with your current license manager
Immediate licensing checking and new license generation option for premium users
Push deployment of premium plugins-themes updates using the GIT (any type of GIT system) features
Collect plugins-themes deactivation data
Manage unlimited plugins-themes
Integrates with different third-party features to enhance plugin-theme management capacity
Pricing
Appsero has 3 different pricing packages and the minimum one starting from $12.50/Month (with a Flat 50% discount) for up to 500 licenses. Appsero has added a user-based pricing system to avoid extra-charges of customers.
And compared to other solutions (that have revenue-sharing pricing models) the pricing policy of Appsero is more sophisticated & easy to comprehend.
02. Easy Digital Downloads – Sell Digital Products with WordPress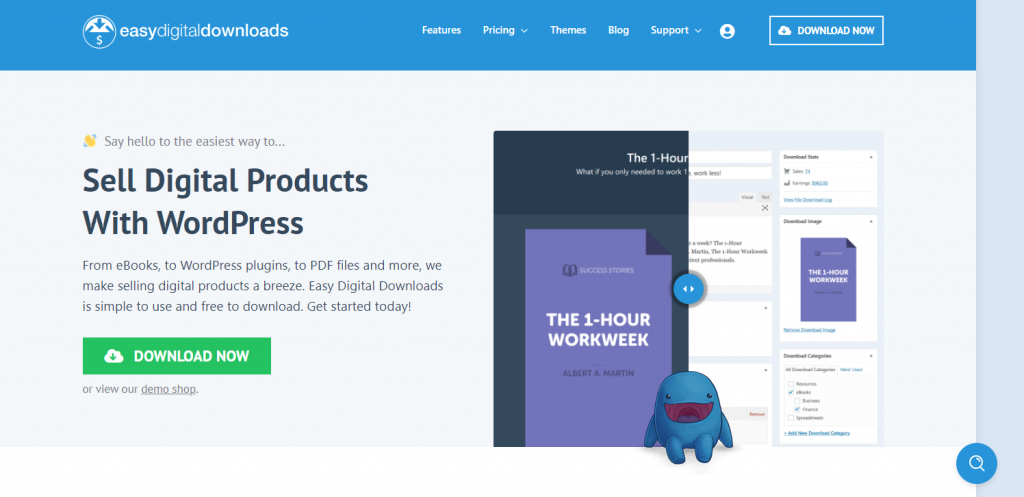 Next, we have Easy Digital Downloads which is also a popular licensing management solution for WordPress users. Basically, EDD helps users to create an online store using their WordPress website. And using that platform, you can sell your digital products.
But, EDD has not any features to manage software licenses. So you cannot manage your digital products license from different platforms with it. However, it offers some features to the users. Here are they-
Create a digital shop & sell software
Intuitive WordPress dashboard for users
Plugin & theme analytics feature
Provides a complete data reporting option
Individual discount page to create a discount whenever users need it
Separate record-keeping option for each customer
Pricing
Easy Digital Downloads includes four different pricing packages. And to use the EDD platform to sell plugins/themes, you will have to spend $99.00 per month.
03. WooCommerce – The Best Software-Addon for Selling Products Online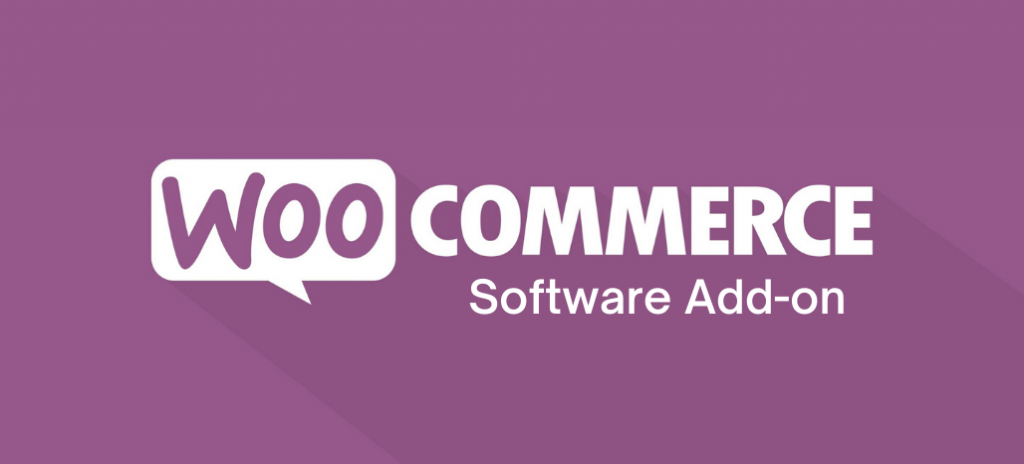 WooCommerce, the most popular eCommerce solution of all time for WordPress users and also the most preferred online selling platform for entrepreneurs conducting a large to medium-sized business. In the recent few years, it has totally changed the eCommerce experience of all the general people. Especially for those who don't have any prior programming knowledge to create a full-fledged online store for their business.
Besides all that, it can also help you to manage your premium products licenses, check expiry dates & collect insights, and more. But WooCommerce alone can't permit you to do that. In order to perform that action, you would need to get the WooCommerce Software-Addon.
However, using WooCommerce software-addon for your premium products, you'll get to have the following features:-
An automated deployment & operation system
Totally self-hosted licensing platform
Easy to sell license keys for software
Sell licenses & upgrade them whenever you need
Viewable purchased keys
Track activations & view reports
Initiated with the API
Pricing
When it comes to talking about this addition of WooCommerce, it's quite on the higher side and not affordable for everyone. However, you can use this WooCommerce feature for your premium plugins/themes spending $129/year.
04. ThemeForest – Best Place For Selling WordPress Themes/Plugins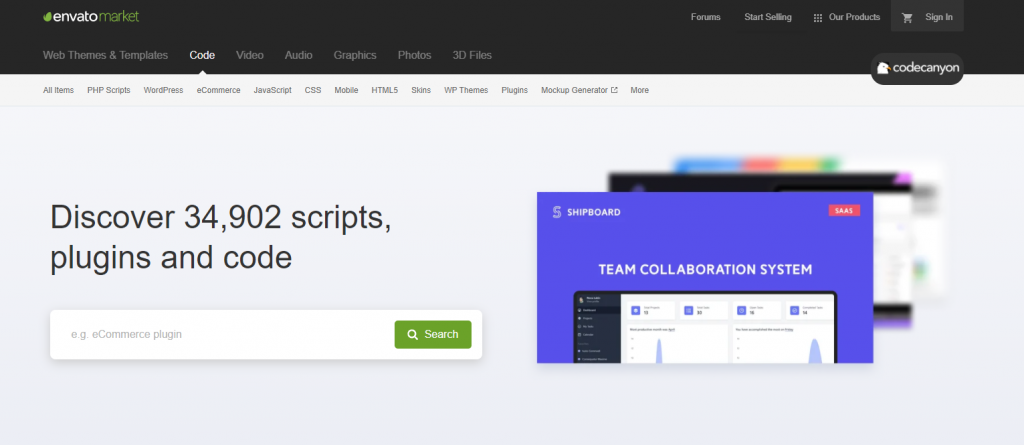 ThemeForest is another gigantic platform for WordPress developers where they can easily manage licenses & sell their plugins/themes. While selling products with ThemeForest, you'll get an auto-generated license key for your products. So during uploading the product onto ThemeForest, you'll need that license key to sell your premium products.
Moreover, ThemeForest includes the following features:-
Easy license management with high security
Gives stability to developers
Provides badges, recognitions based on the contribution
Easier to communicate with other developers
Super flexible to sell plugins/themes
Pricing
Themeforest's selling commission rate is not as affordable as expected compared to other marketplaces. Yes, it's true that whenever a user sells a plugin/theme, s/he needs to give them 30-70% of the total selling price as a commission – which is really a big amount for the newbie developers!!!
And that's why many developers or plugin/theme sellers have marked this deal as a drawback & marketplace issue of ThemeForest.
05. Freemius – SaaS Engine for Selling WordPress Plugins & Themes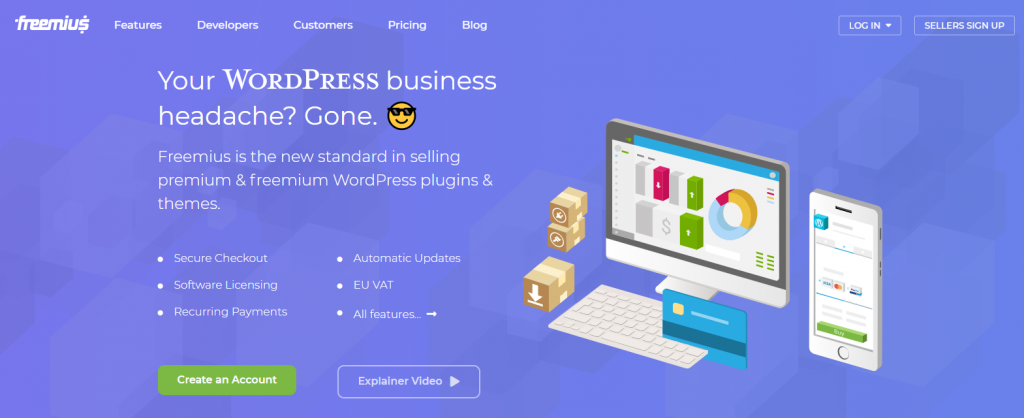 Just like Appsero, Freemius is also a SaaS platform that manages your plugin/themes licensing. Though being a very popular & quality platform to handle your licensing affair, there are some key features that are missing from it. Unlike Appsero, you can't integrate Freemius with any other licensing platform. It is a standalone platform on its own.
Using this pre-eminent platform, here are the features that you will be getting:-
Instantly generate & check license updates
Push automatic update deployment
Get full access over user analytics feature
Collect deactivation feedback or reasons
Pricing
Freemius is also using a revenue-sharing pricing method. While selling plugins, you'll have to give 27% of your total revenue to Freemius.
A Comparison Table of Different Software License Managers
After an individual discussion for each of these WordPress theme/ plugin license managers, now it's time to compare their features, key functionalities, and pricing.
So let's check it out:-
| | | | | | |
| --- | --- | --- | --- | --- | --- |
| Features | Appsero | Easy Digital Downloads | WooCommerce | ThemeForest | Freemius |
| Pricing | Starting price $125 /Y | $1,900/Y | $1,700/Y | 30% to 70% Commision | Up to 27% Commision |
| Exclusive for themes & plugins | ✅ | ❌ | ❌ | ❌ | ✅ |
| Solution type | SaaS | Self Hosted | Self Hosted | SaaS | SaaS |
| Secure daily backup | ✅ | On you | On you | ✅ | ✅ |
| Plugin/Theme licensing | ✅ | $129-$399/y | $129-$299/y | ❌ | ✅ |
| Automatic update deployment | ✅ | ✅ | ✅ | ❌ | ✅ |
| Automated cart abandonment recovery | ✅ | On you | On you | ❌ | ✅ |
| Analytics & usage tracking | ✅ | $300/m | $300/y | ❌ | ✅ |
| CodeCanyon/ThemeForest integration | ✅ | ❌ | ❌ | ❌ | N/A |
| 3rd party integrations | Many | Many | Many | ❌ | Few |
| EU VAT handling | ✅ | $50/y | $50/y | ✅ | Free |
WordPress Software License Manager Comparison
Still in a hesitation? Don't worry! let's check out the video to get an end-to-end comparison of top software license managers that you can use in 2022!
Which One is the Best Software License Manager?
From the above features, functionalities, and pricing comparison of the WordPress plugin/theme license managers, it is quite clear that Appsero is the solution that offers all the necessary features at an affordable cost. But it doesn't necessarily mean other platforms are any less.
Quite clearly, as a new platform, Appsero definitely has an edge at the moment but it still has a long way to go if it wants to stand out in the crowd of all these popular software license management platforms.
Software license manager like ThemeForest, Freemius also holds a solid position in the heart of developers, though due to their higher profit-sharing scheme, it brings a negative impression along with it too. But many people still find them more reliable than others. So if you are okay with your software license manager taking up a chunk of your profit percentage then you can go for ThemeForest or Freemius.
But if you think you need a cost-effective yet complete software license management solution that doesn't break your bank yet provides all the right features for your software licensing and deployment then Appsero is probably the tool that you are looking for.
Now for your convenience, let's check out the following features of Appsero to support my argument. Hopefully, this will help you to decide better whether Appsero is truly the software licensing manager that you need:-
Analytics on a whole new level
Automatic Updates
Deactivation autoresponder
Email list building
Integration with different useful third-party solutions
Appsero is what you need if are looking for all this above !!
Moreover, if you want to compare the features and functions of other platforms, then you can always do that with Appsero. Here is the link to that below ⤵️
Compare Better To Choose The Right Software License Manager
To sum up, all these solutions are reliable & top-class and has all the basic attributes to manage the licensing of your software better. Even after that it solely depends on your needs and the growth of your plugins to decide on the platform that you want to use. So you go to compare better to decide better.
However, we tried to demonstrate the basic differences and qualities between these software license managers. We hope that the comparison done above will help you to pick up the right License Manager for your plugin/ theme management.
But having said that if you want to manage your premium licenses in a better way, our recommendation would be to give Appsero a shot. Because Appsero is not just a plugin, rather it has been designed to perform as a complete WordPress analytics, licensing & deployment tool all together!
Lastly, if you have found our post helpful feel free to share it. Moreover, if you have any suggestions or queries then do drop them in the comments section below. Because we firmly believe feedback from our readers or users helps improve ourselves. 😊
Subscribe To Our Newsletter
Don't miss any updates of our new templates and extensions
and all the astonishing offers we bring for you.