How to Add Licensing to WordPress Plugins-Themes (20 Popular FAQs)
As a WordPress developer, you must know about the importance of licensing your WordPress products. While working on the WordPress plugin and theme license, there are lots of aspects that you have to understand properly.
In fact, there are lots of questions that may come to your mind when trying to work on a WordPress product license.
Today, we will preciously answer the most common questions about WordPress licensing and WordPress product licensing.
20 FAQs on WordPress Licensing Process & Product Licensing
In the next section, we will answer the 20 common questions about adding WordPress licenses to plugins and themes. You can also add your questions related to WordPress product licensing in the comment section below.
Question 1: What is a License key?
Answer: A license key refers to a key that is used to access WordPress plugins and themes. Whenever you buy a new plugin or themes, a license key is required to activate those themes and plugins.
Remember that your license key is linked to your website URLs. And the URLs that have the license can access the product and receive updates from the author.
Question 2: How is WordPress licensed?
Answer: WordPress is open-source and copyright free. It allows everyone to use and modify. But what a WordPress contributor made a WordPress related product as a theme and plugin that are copyrighted under the GPL.
You can read the below article for a precise guideline.
Question 3: Is WordPress free for commercial use?
Answer: WordPress is one of the most popular and widely used content management systems (CMS). The main reason for this popularity is that it is open-source software that can be used for personal and commercial purposes.
Additionally, WordPress offers tons of advanced themes to design your website and powerful plugins to add additional functionality to your site.
Question 4: What is a GPL License?
Answer: GPL stands for General Public License. It is also sometimes called the GNU GPL for short. It is the most widely used free software license written by Richard Stallman of the Free Software Foundation for the GNU Project.
Software under the GPL license allows anyone to openly use, modify, and redistribute it for personal and commercial purposes.
Question 5: What is GPL in WordPress?
Answer: As we already mentioned that GPL is the license of open-source software. As per your concern, we know that WordPress is also an open-source CMS that is free and can be used, redistributed, and modified by its users. That means WordPress belongs to under GPL license.
Question 6: Are all WordPress plugins under GPL?
Answer: Yes, since WordPress is under the GPL license. That means that all software, like plugins, that are based on WordPress, is also GPL licensed.
Question 7: Are all WordPress themes open source?
Answer: Yes, just like WordPress plugins, WordPress themes are also open-source software that can be used for free and allow modifications and redistributions. Furthermore, WordPress themes are also under the GPL license.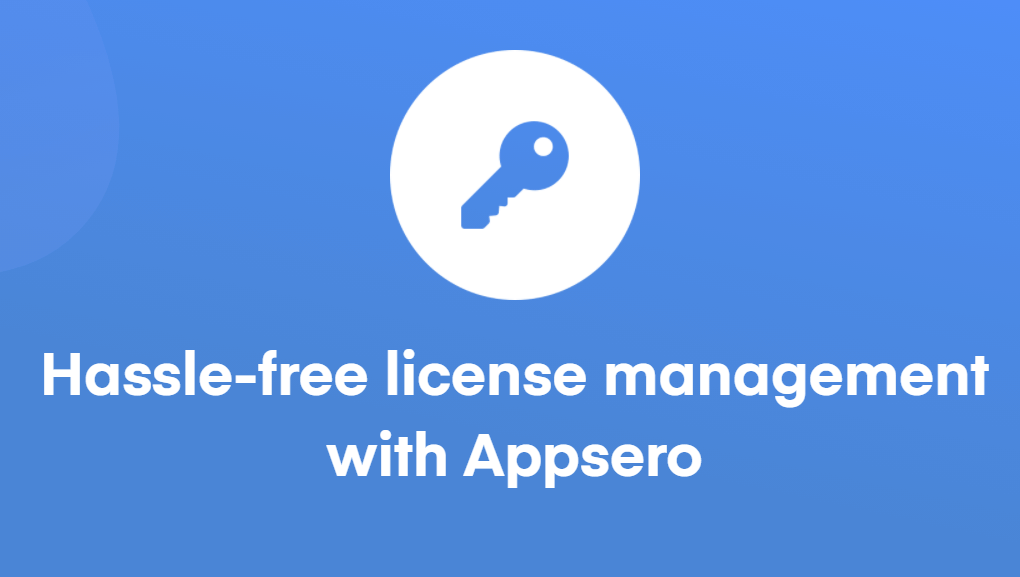 Question 8: Do I need to license my themes under the GPL?
Answer: Yes. If you want to create a theme using WordPress, you must need a GPL license and also follow the rules and regulations of the GPL license.
Question 9: How do I add licensing to a WordPress plugin?
Answer: You can add licensing to your WordPress plugins following two simple guides. Let's look for the first step.
First Step
In this first step, we show how you can add a plugin license using a free WordPress plugin named Software License Manager. Log in to your WordPress Dashboard. Then install & activate the Software License Manager.
After that, you can easily activate your license key manually from the admin dashboard of this plugin. Here, the full documentation.
Second Step
In the second step, we use Appsero as our plugin manager. It is an advanced WordPress themes & plugins manager that will help to manage your plugin's license, download & activation stats, sales, and more.
To add a license to the plugins, first, you add the plugins with the Appsero then activate the license key. Here, the complete guide that shown how can you add a plugin license using Appsero.
Or you can jump into this video tutorial.
Question 10: How do I find my WordPress theme license?
Answer: When anyone purchase a WordPress theme or plugin, the owner of that theme/ plugin will send an email along with your license key so that you can activate the software.
Question 11: How do I activate my license in the WordPress theme?
Answer: Follow these easy 3 steps-
First Step
Upload and Activate your WordPress Theme.
Second Step
Then jump into Settings >General and scroll down until you find the theme license input field.
Third Step
Insert the license key into the field and click on the Activate button.
To make sure your license key is activated properly, check the status.
Question 12: How do I activate my license key?
Answer: Here, we have presented some simple footsteps for you.
First Step
Upload and Activate your WordPress theme/plugin.
Second Step
After activation, go to Settings > General and scroll down until you see the theme or plugin license input.
Third Step
Insert the license key into the field and click Activate.
To make sure your license key has been activated correctly, check its status.
Question 13: How do I remove a license from a WordPress plugin?
Answer: Firstly, login to your wp-admin > Appearance > Theme Registration. And, secondly click on the Deactivate button. That's it.
Note: If you need, you can delete your old website. And use the same theme and license key on your new website. But make sure that your license is still active or not.
Question 14: What is a software license manager?
Answer:
A software license manager is a software management tool used by Independent software vendors or by end-user organizations to control where and how software products are able to run.

Wikipedia
Question 15: What are the 5 types of software licenses?
Answer: There are 5 different software licenses that we find. Here the list of them.
Public domain
Permissive
LGPL
Copyleft
Proprietary
Question 16: How do you manage a software license?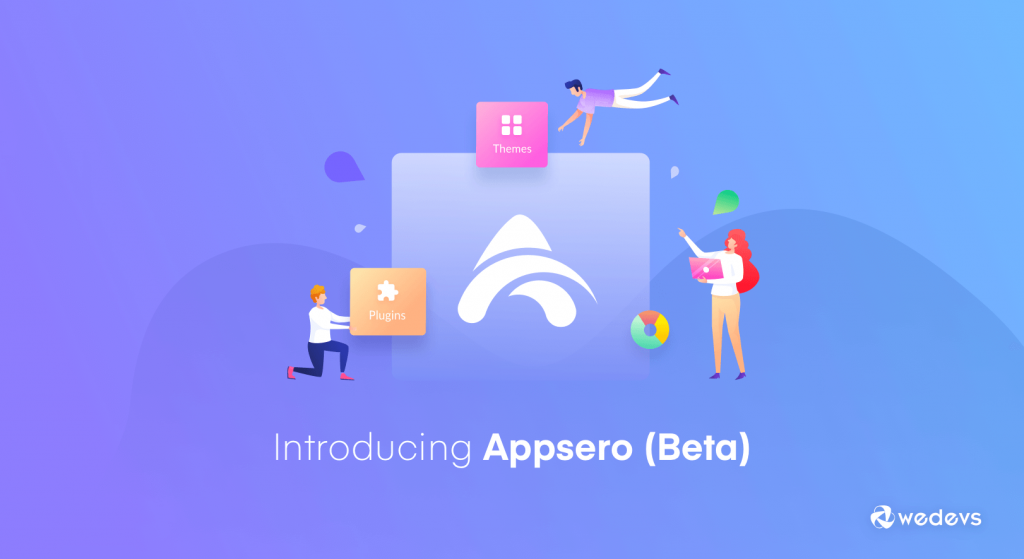 Answer: Here the 4 basic best practices to manage your software license.
Collect your software licenses & its related information
Track costs and spending continually
Set reminders
Choose the best software license manager provider for your business
Question 17: What are the popular license management platforms in WordPress?
Answer: In the market, you will find hundreds of WordPress licensing management platforms. Among them, the following license managers are popular and can consider them as your license management platform. Let's take a look at the list.
Appsero
Freemius
Easy Digital Downloads
WooCommerce
Themeforest/ CodeCanyon
Question 18: Which license manager could be a good fit for new plugins/themes?
Answer: There are many license manager service provider available in the WordPress ecosystem. Among them, you find some free tools, and others come with a pro version that offers more advanced features. If you use the free features, you must take a lot of responsibility on your own. Besides, you won't get the advanced features.
When you opt for premium tools, you take full responsibility. And you don't need to worry about your software.
Question 19: How much does a license manager cost?
Answer: It actually depends on your need. Like how many themes and plugins your license manager need to manage. Will you need to manage your software licenses? Or will you need more service?
But we tell you an approximate price. If you start with the basic price, it will cost between $ 50 and $ 80 per year.
Question 20: What are the best marketplaces to sell WordPress plugins/themes?
Answer: You may wonder about where you can sell your WordPress themes & plugins and which platforms are best suited for you. To help you out, explore the blog where we've talk top marketplaces for buying & selling WordPress products.
Or you can quickly check this list below.
WordPress.org
Themeforest
CodeCanyon
TemplateMonster Marketplace
Mojo Marketplace
ThemeSnap
Creative Market
Codester
If you haven't yet build any theme or plugin, then don't miss our market research before developing WordPress plugins.
Why Do You Need to Consider Appsero as Your License Manager
Appsero is a WordPress analytics, licensing & deployment tool that helps hundreds of WordPress developers around the world. Therefore it is easy-to-use, advanced in function, responsive, and comes with a flourished design.
Using Appsero, you can easily maintain comprehensive analytics, automatic update deployment, product licensing, and more.
Let's discuss the main features that Appsero offers to the WordPress developers.
1-Click Automatic Updates
Automatic updates are pretty hard for premium software. But from when you are sharing the journey with Appsero the whole updating process seems effortless. It processes the premium WordPress plugins or themes update very smoothly.
The most important part is if you integrate the Appsero SDK and deliver updates from Appsero, only a valid license key holder will get the auto software updates.
Deactivation Auto Responder
Most of the time theme or plugin owners have to make a survey or ask for reviews. They don't get the exact answers from the users who are deactivating the software.
So, to get that proper reseason, Appsero is here with you. it catches the specific deactivation reasons. Appsero sets different messages for multiple deactivation reasons. Because users get in the personal touch when they get direct messages. Sometimes it can bring back the leaving users.
Hassle-free License Management
License management is a big issue for developers. But after cloning the Appsero SDK into your project, you can enjoy huge features from it. Like- License Management, Continuous Deployment, Email Integration, and so on.
When you haven't any headache for licensing, you can easily focus on making data-driven decisions. Apart from that, you are free to sell your product anywhere like- WooCommerce, Easy Digital Downloads, Envato, Codecanyon, or FastSpring. Appsero has integrated with all of them.
WordPress Analytics
As we have mentioned before that you can find out the deactivation reason from your leaving users, you can also get the data of your real-time customer behavior. Besides that, Appsero helps you to know how people are using your product. Isn't it helpful to rebuilt new features or update your theme or plugin?
If you are aware of the WordPress version then Appsero can help you to find out which WordPress version is favorite to your customers. So, make your stock more compatible and flawless.
Check out the complete features and functionalities of Appsero.
Summary of WordPress Licensing
Here we answered the top 20 questions WordPress developers often want to know when setting up their software licenses.
We also mentioned some of the popular licensing management providers so that you can easily get help from them with your WordPress related products.
If you have any queries regarding this article, you can comment in the below. We will try to answer you in the meantime.
Subscribe To Our Newsletter
Don't miss any updates of our new templates and extensions
and all the astonishing offers we bring for you.