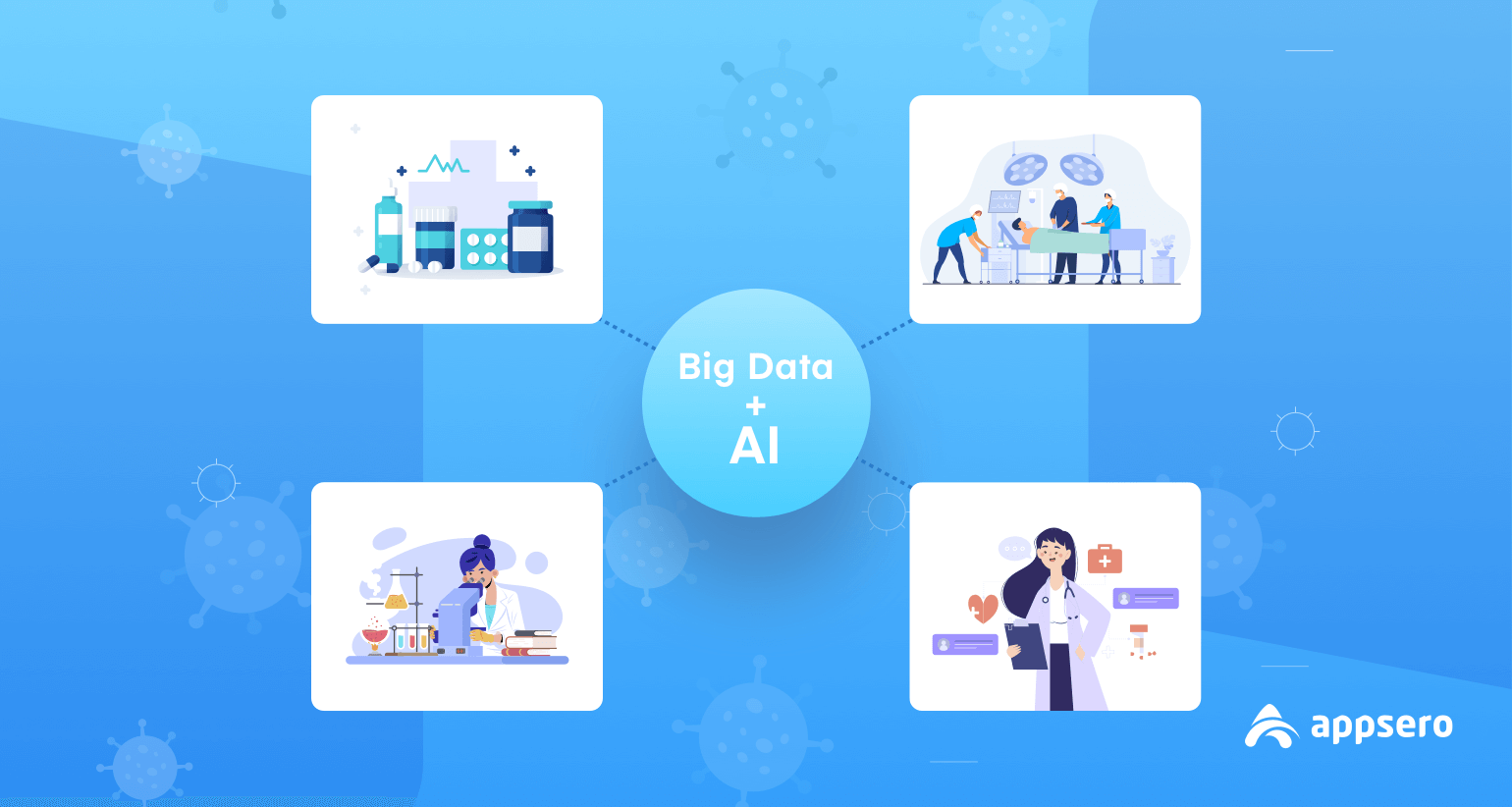 The Power of Big Data Analytics & AI in the Fight Against Covid-19
Big Data is the definition of a large volume of structured and unstructured data. However, it's not the volume of data that describes the power of Big Data. Instead, these data can be analyzed for deep insights that lead to better decisions and strategic business moves.
Big Data is too big without AI.
Yes, although Big Data can be seen as a huge opportunity, without the help of Artificial Intelligence (AI) it will impossible for human minds to tackle this large pool of data.
The algorithms provided by AI helps accomplish the huge task of deriving the insights from the huge chaos of data collection.
So, today we are going to talk about the impact of Big Data and AI in the healthcare sector and also how it is helping us to fight against the biggest pandemic of this century.
So bear with us.
The Power of Big Data Analytics & AI, Especially in the Healthcare System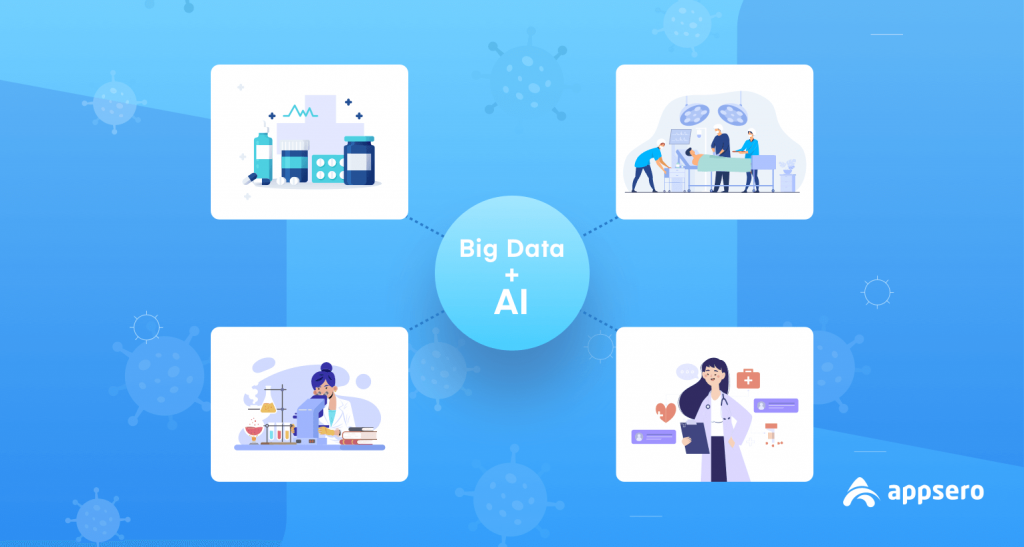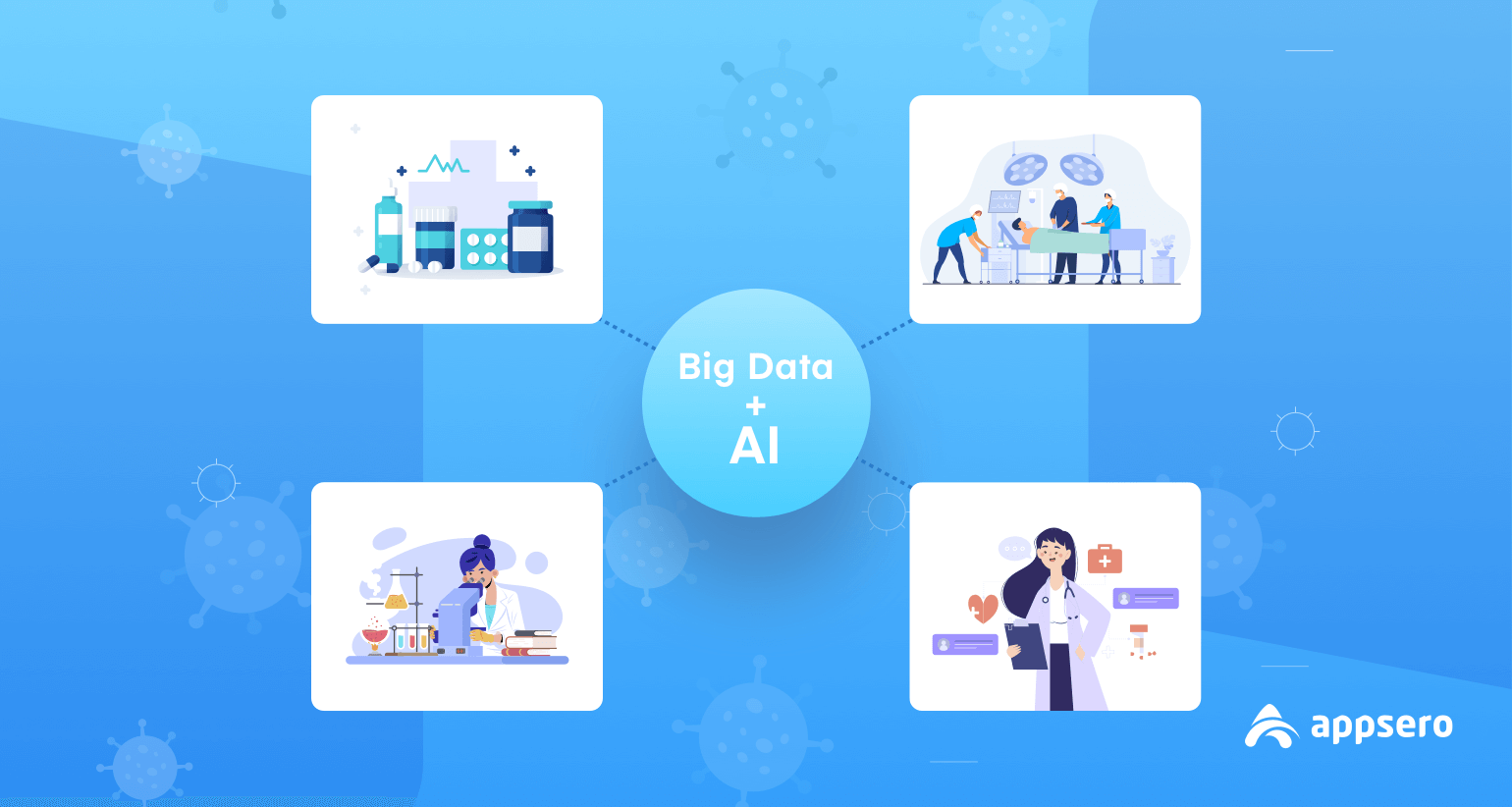 Data is key.
No matter what the industry or the business is, without data/information you can't go forward or take the necessary decisions. Because, data lets you analyze the user's needs, likes, dislikes, preferences, etc.
Based on those analysis you will know what steps to take ahead. However, it is not as easy it sounds. You need to find a way to derive the necessary data in order to get the right insight.
That's how Big Data and AI work together to bring out the true power of Big Data.
AI's ability to work so well with data analytics is the primary reason why AI and Big Data are now seemingly inseparable.
And, these two are creating a great impact in the medical industry as well. How?
Well, Big data in healthcare consists of billions of entries about patients, treatments, drugs, surgical procedures, research results, and many more. Now, if you need to analyze all these data on a regular basis, you need a system. Because, it is quite impossible for human brains to process these Gigabytes of data.
That system is provided by AI algorithms. To simplify, Big Data works as a source for Artificial Intelligence. That's how they create a big impact on healthcare systems. Like,
Advanced Patient Care
Big Data helps to understand the electronic health records, gather demographic and medical data like clinical data, pathology tests, medical conditions, and diagnosis helping doctors facilitate better healthcare to a wide range of patients.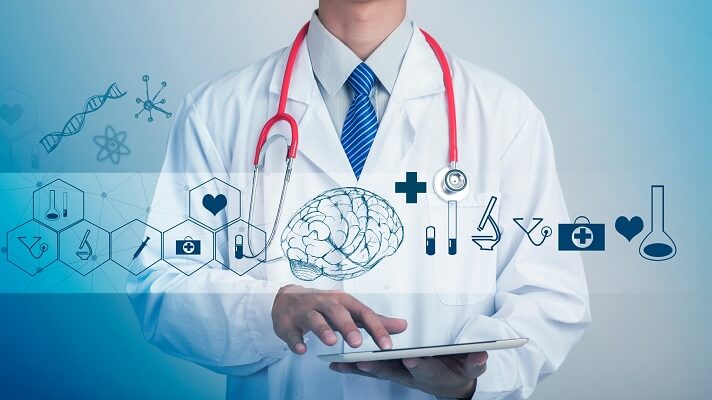 The algorithms of AI helps doctors and analysts to analyze those data and determine the best way to treat the patients. Moreover, it reduces the need for several tests and saves a lot of time.
Operational Efficiency
Thanks to the power of Big Data, healthcare providers can reduce costs by analyzing the staff efficiency and discharge rates of the patients while taking care of different volumes of patients at a time.
And, it helps managing the workflow and provide the best cure using minimum resources. Also, Big Data and AI has a huge impact on clinical trials and drug tests.
Because, it gives the chance to analyze all the data instead of a few test samples.
Discovering the Right Cure
Not long ago, it took almost 20 years for researchers to find a cure for Polio. Imagine, waiting for a cure for 20 years while people are dying here and there.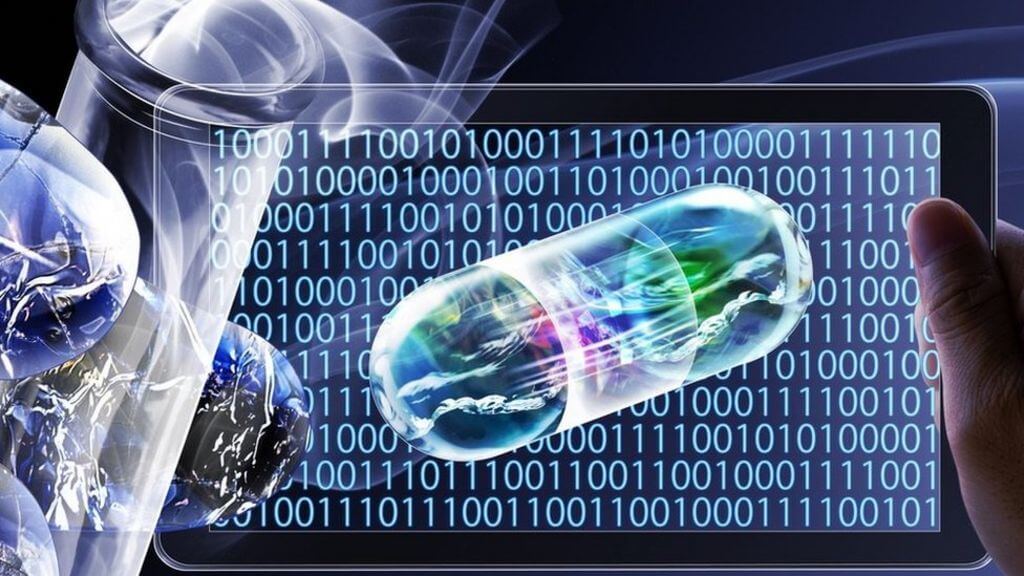 But after the emergence of Big Data and AI, now it only takes 6 months-2 years to find a cure, by helping to find the unknown disease correlations, hidden patterns, and insights. And with AI the researchers can analyze these large sets of data in no time.
Big data also has the possibility of predicting the occurrence of specific diseases or prognosis of disease progression and factors determining it.
That's not all, Big Data together with AI has helped to,
Strengthen the communication system in order to collect patient information
Increase easy access to key information regarding the patients
Maintain key equipment's
Robo-assisted surgeries.
As, you can see how Big Data and AI together have taken the healthcare system the next level.
And the biggest evidence is the fight against the ongoing Covid-19 pandemic. We still have a chance of winning this battle thanks to Big Data and AI. So,
How the Power of Big Data Analytics & Ai Is Helping Us Fight Against Covid-19?
Since the emergence of novel coronavirus on December 2019, the medical community has been on the edge. From the very start the healthcare officials have been fighting a uphill battle.
However, Big Data and AI has given them a fighting chance. The reason we know a lot about this virus so quickly is all thanks to Big Data and AI. The researchers are hoping to introduce a cure for this virus in the near future as well.
So, how the power of Big Data and AI helping?
Automation of Healthcare Process
The biggest danger of Covid-19 is, it attacks the immune system very quickly. Without the host body even knowing it has contacted this virus.
So, it was important for Covid-19 patients to get analyzed as earliest as possible. That's where Big Data and AI comes in. They help specialists to recognize the sickness rapidly.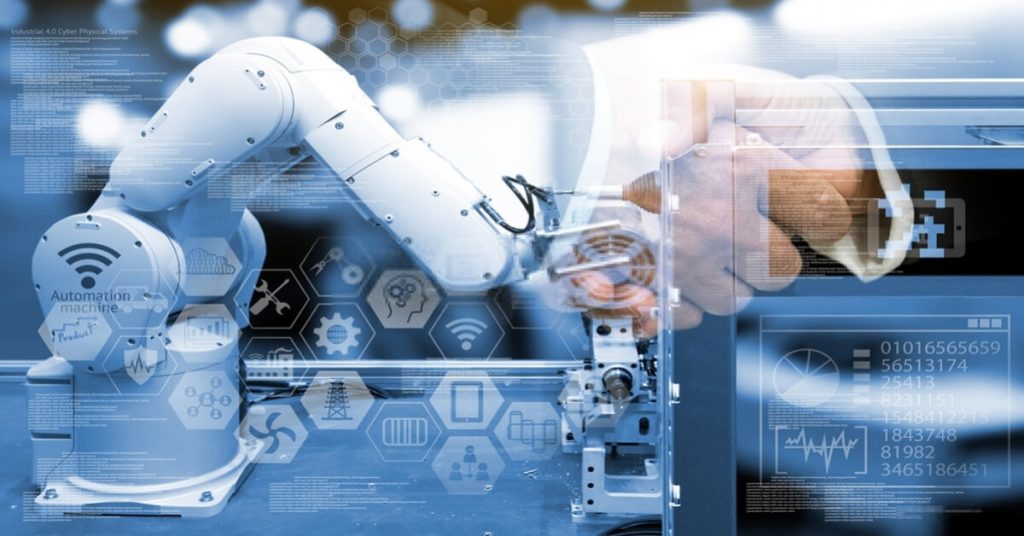 This helps them to give the patients the consideration and care they need.
For battling Covid-19 utilizing man-made consciousness viably, nations are robotizing their clinical procedures by utilizing machines furnished with man-made intelligence in all sections and leave focuses.
Predicting Survival Chances
At the first instance it was impossible to determine how quickly the virus is affecting the human body. So, it was difficult to determine the survival chances of the patient.
However, as time passed, after collecting the patient's data, running an algorithm, they were able to determine the survival chances of the patients.
China has made a simulated intelligence instrument that predicts the endurance pace of patients. This computer-based intelligence instrument likewise helps in choosing the medicine to be given to the patient. Besides, it assists specialists with settling on better clinical choices for the treatment of COVID-19 patients
Determining the Nature of the Virus
To find a cure for a virus, the first thing you need to do is find out the characteristics of the virus. Like,
What part of the immune system is vulnerable to this virus
Does it spread through human contact
How the human body reacts when affected
What basic precautions will be effective against this virus and more
However, the only way to find out about the characteristics is by gathering data about this virus and analyzing it. Manually it is impossible and will take up a lot of time. But, Big data combined with AI can do that quite easily.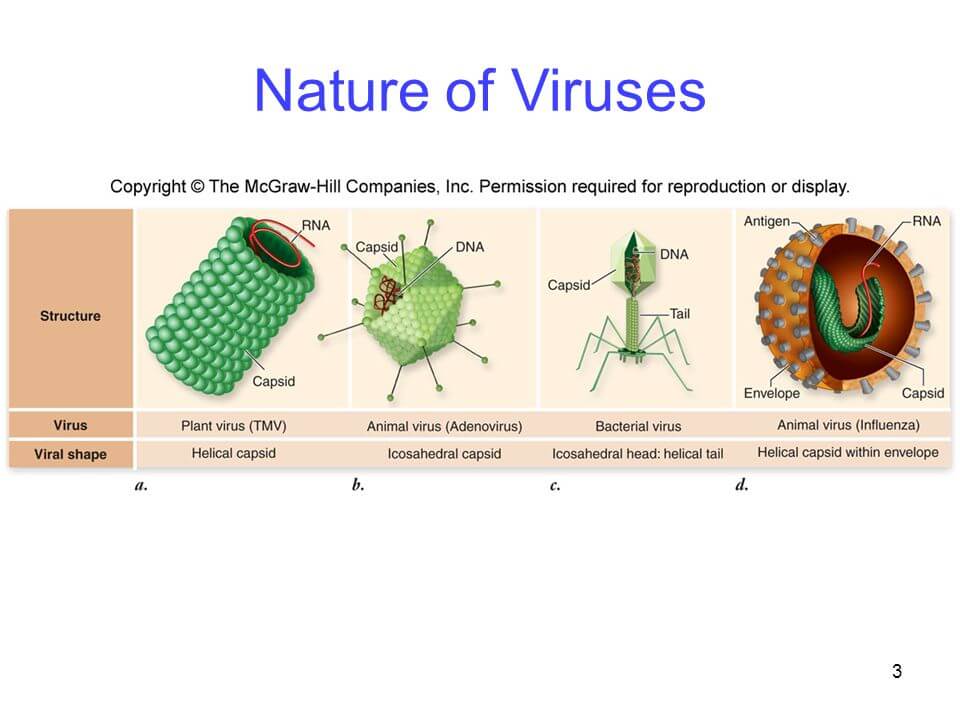 And, we know a lot of details and characteristics about Covid-19 thanks to the power of Big data and AI.
Helping with the Drug Research
The only way to escape the nightmare of this pandemic is by discovering a vaccine. To locate an appropriate immunization or a viable medication for COVID-19, well-being organizations, and researchers around the globe are investing their best amounts of energy into an investigation.
It is in the testing of antibodies that computer-based intelligence comes into the image.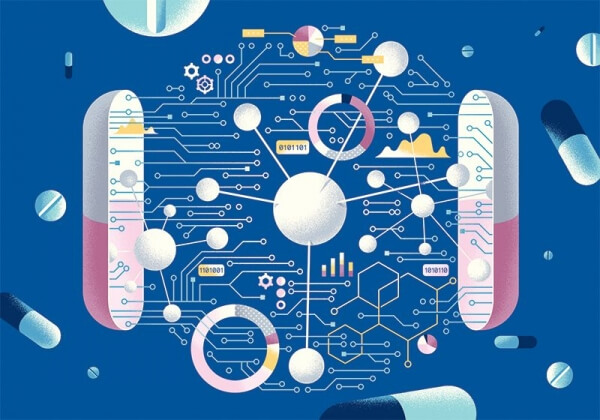 Through a huge number of tests directed with the assistance of simulated intelligence-empowered instruments, scientists can demonstrate the viability of medication, and its results too.
If it is prepared by people, at that point, it would take over 10 years and would include billions of dollars, which would be deadly in the present situation.
Future of Big Data & AI: How It Will Change Our Economy and Technology
Now, as you can see how big of a prospect Big Data and AI is. And how great of an impact it is creating in the healthcare system. However, not only in the healthcare system, but they are creating a huge impact in the economic and technological field as well.
So, what's the future of Big Data and AI?
Improving Business Intelligence & Analytics
The power of Big Data and AI is creating major changes in how organizations deal with business analytics and intelligence.
As you already know data is key. Especially in business. So, AI is changing the way businesses are interacting with data. The ability of Artificial Intelligence to capture valuable information from Big Data has introduced a new pool of information.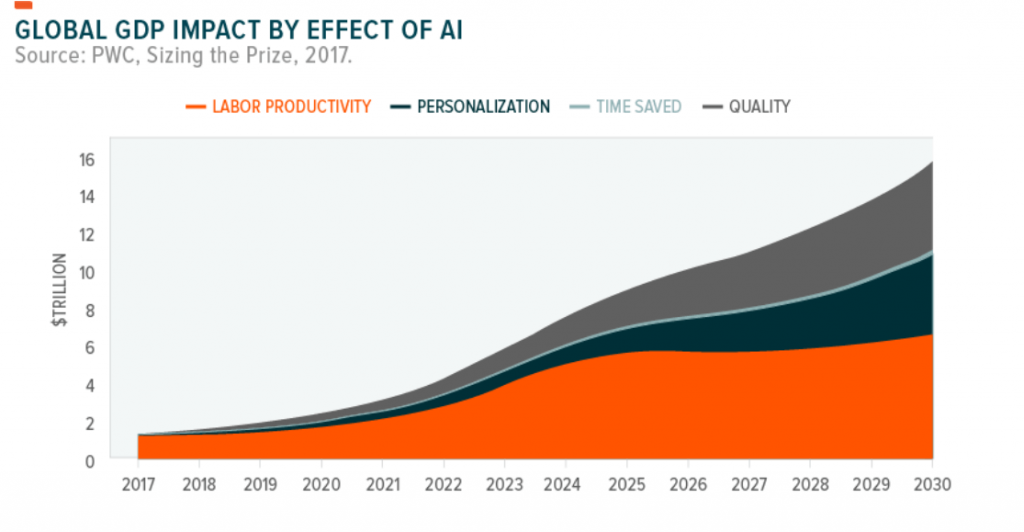 This new pool of information will take the business industry to a whole new level.
Best Usage of Social Media for Business
Social media is one of the biggest weapons for the business industry if used efficiently. It is a great place to gather data about customer and their likes and dislikes.
By combining Big data with AI, company owners will be able to get the preferences of their customers. Thus providing them with products that are related to their search history. Cool right?
Increasing the Importance of Machine Learning
Machine learning is overused as of now. But wait till you see how it is overused in the future. The increase in collected data will inspire companies to use machine learning to provide better customer services.
Also, improvements of the algorithm, will increase the abilities of the machine learning services. This will eventually lead to a higher level of personalization in any and all kinds of services, something we have yet to experience.
Fraud Detection
There have been many occasions where fraudsters have stolen money or valuable things despite having heavy security.
However, thanks to AI and Big Data they are on the verge of extinction.
The AI has inbuilt fraud detection tools, which eventually helps the businesses to act and protect their data from the fraud schemes.
Moreover, natural language processing and video recognition along with speech recognition as well as automation and machine learning engines are making it possible for the business entities to prevent fraud.
Infinite Customer Support
Chatbots have become very popular and every business now adapting its service. That way they are able to give 24/7 customer support.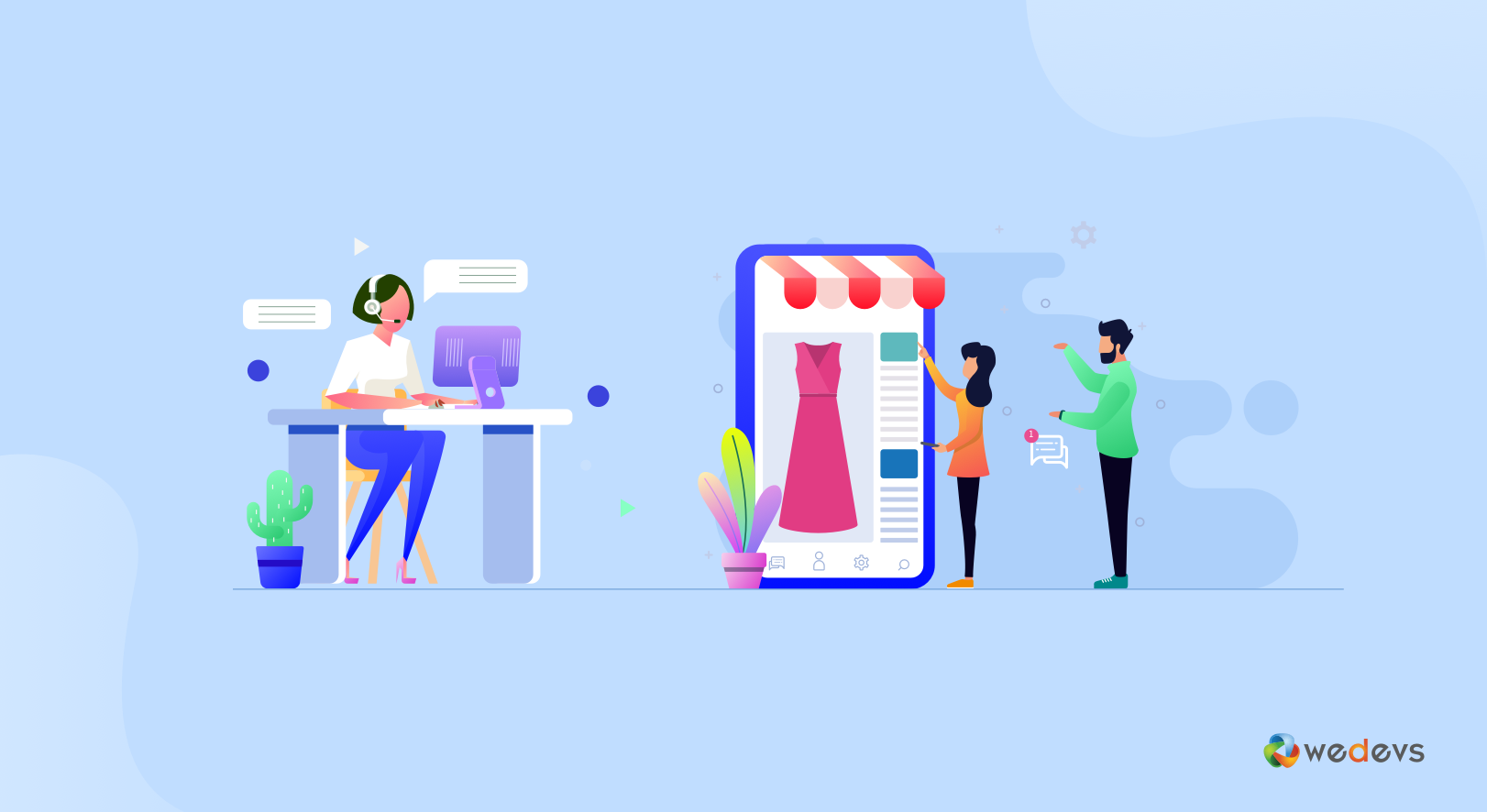 These chatbots help the owners can have a deep insight to their problems and issues raised by the customers. Thus they can offer a easy and quick solution.
Why Your Focus Should Be on Big Data as A Developer?
As you have probably have guessed that Big Data is everywhere. And you have surely understood the power of Big Data.
As a huge amount of data is flowing around, what to do with it is a big question. No doubt that there is a huge opportunity in Big Data. That's why it is the frontiers of IT. So, why Big Data Analytics is the best move for the developers?
Product Development & Career Choices
For a professional, there are a lot of opportunities in the Big Data field as there are various kinds of jobs available. Like, Metrics and Analytics Specialist, Business Intelligence and Analytics Consultant, Analytics Associate, Big Data Analyst, Big Data Solution Architect, Big Data Engineer, Big Data Analytics Architect, Big Data Analytics Business Consultant.
Although there is a huge demand for analytics professionals, there is not much on the supply side. In spite of Big Data Analytics being a 'Hot' job, there is still a large number of unfilled jobs across the globe due to a shortage of required skills.
Plugin Development
WordPress is one of the biggest CMS(Content Management Systems) in the world. It has plugins for almost any customization you need for your website.
And the power of Big Data and AI has a great impact on WordPress plugin development as well. There are many SEO plugins, Chatbots, Language Translator, and Writing Assistant plugins are using Big Data and AI to enhance the experience of your WordPress website.
That's why it is important for WordPress developers to understand the importance of Big Data plus AI to improve the WordPress industry.
Big Data & AI, Top Priority in a lot of Organizations
Just like us, a lot of organizations are already aware of the impact of Big Data. That's why they are participating in adopting Big Data practices for their organizations.
According to research, 45% of companies believe that Big Data will be able to give more insights to their business perspectives. And more than 60% of organizations are depending on Big Data to boost their social media marketing abilities.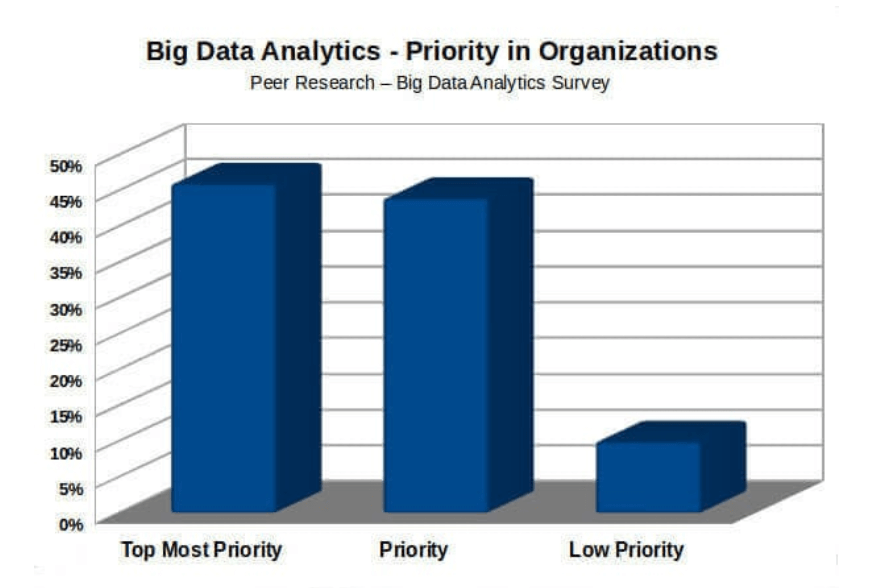 Also, it is proving to be a key factor in decision-making for about 96% of organizations.
Bright Future of Big Data
The size of the Big Analytics market has reached $56 billion and is expected to reach $103 by 2027.
You know what this means right? This industry will be almost double its size now in the future. Moreover, analytics technology is growing by 28.2& annually.
With this bright future ahead, there should be no confusion about why you should choose this path.
End Note
So, we now know the power of Big Data and AI. And what kind of impact it is creating and will create in the future.
Also, it is helping to fight the biggest pandemic in this century. That's why it is time to think about Big Data and AI more seriously while implementing in out daily work as well.
Subscribe To Our Newsletter
Don't miss any updates of our new templates and extensions
and all the astonishing offers we bring for you.