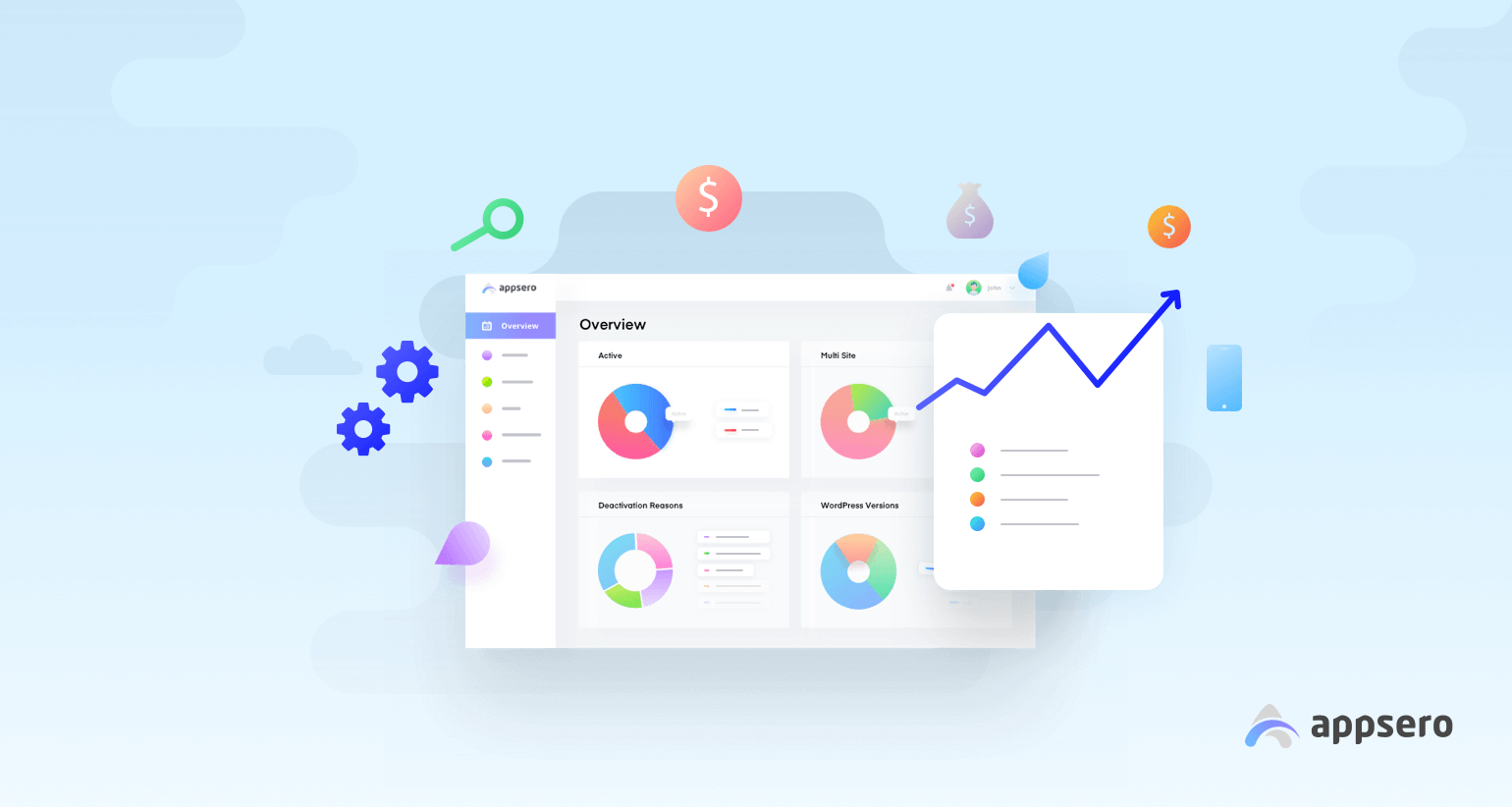 Importance of Data Analysis for Your Plugins to Ensure Desired Leads (How to Analyze)
Today's world is becoming more data & tech-driven. There is an endless amount of data available in every sector to work with. Giant organizations like Google and Microsoft always work with their existing data to make further decisions. You will appreciate the importance of data analysis when you can realize it's effective impacts on your website, product or business.
With data insights, you can make major decisions on consumer trends moreover behavior prediction, expanding business, improving profitability and drive the marketing plan successfully.
How Plugin Insights Can Help You Grow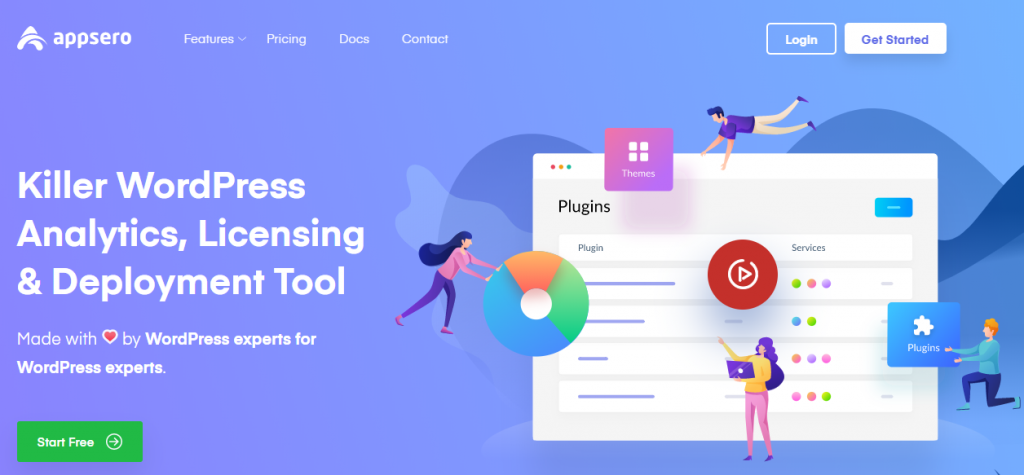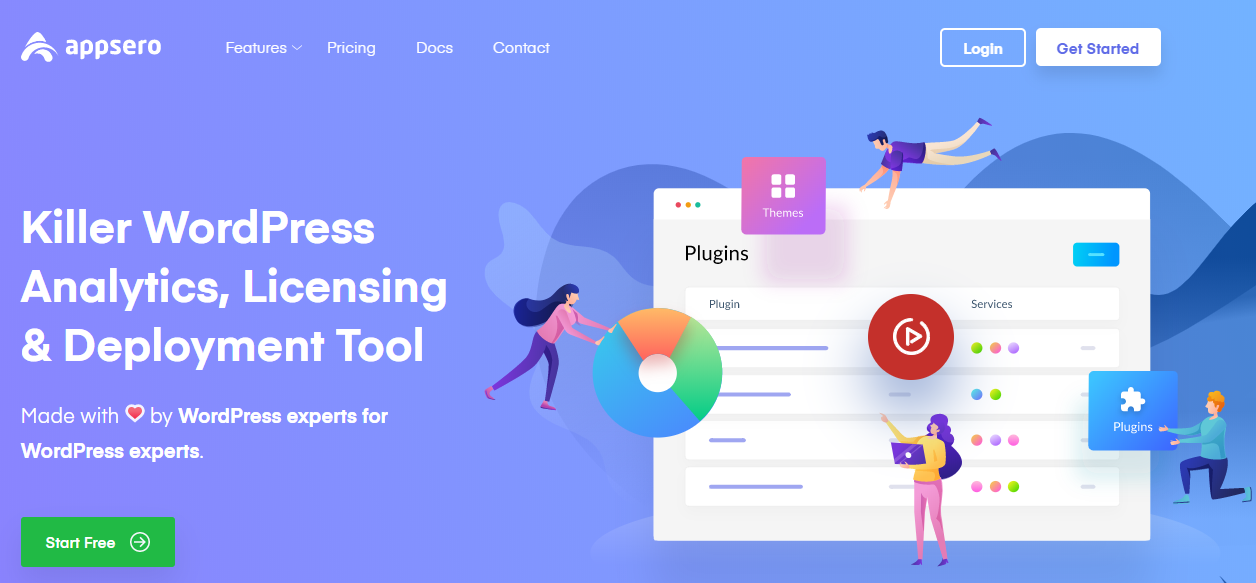 Getting plugin insights is essential to improve the fertility of your company. There is 5 importance of data analysis by which you can be one of the top plugin sellers in WordPress. Let's see the reasons and match them with your business sector.
More High-grade Targeting: Determine what type of advertisement is attracting your customers.
Identifying your Targeted Customers: Finding out who is suitable for your service or business.
Brand-new Modifications: Not to stay in the same production cycle, searching for new and updated innovation to improve the working area.
Reduced Expenses: Discovering where you can cut your expenses and won't affect your production.
Solve Problems: Solving the problem that is reducing the productivity of your service.
How to Generate & Analyze Your Plugin Data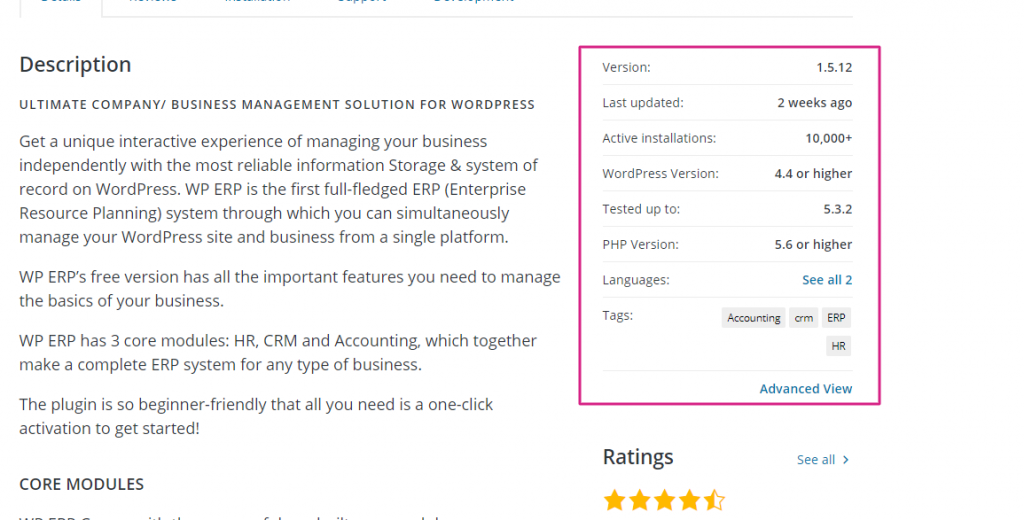 Data analysis is crucial for every profession. If you want to generate the analysis of your plugin then you must have a vast knowledge over the software. In that case, you need to check out all the information from WordPress.org.
We have done deep research and discover what insights should be in your plugin analysis.
List of Insights of a plugin
Active Installation
Total Users & User growth
User Demographics
Competitor Analysis
Site Traffic
Overall Growth and more
Active Installation
It describes how many people are using your plugin in their devices. After knowing the active installation, you have to take the next steps. Once a month check the number of connections. And, if you notice that the number is decreasing then find the reason by checking the reviews and ratings in WordPress.
Total Users & User growth
Users are the key to your plugin's success. Thus, user growth is essential for your company improvement. Always try to keep tracking your user quantity ups and down.
User Demographics
Knowing user demographics help you to understand the audience composition, and let you concentrate on high-value users. If you know the gender, age, and interests of your audience, you can assume what type of content you need to update.
Besides that, you will be successful in email marketing and remarketing campaigns. Suppose, it December and near Christmas. If you offer a Christmas deal or discount, most of the users will like to avail of it. In some cases, people wait for Christmas or New Year for getting discounts.
Competitor Analysis
The importance of data analysis relies on staying at the top of the market. So, for that, you need to analyze your competitors. Periodically, improve the present position than your opponents.
Site Traffic & Overall Growth
Track what is your daily site traffic, organic visitor, and organic search. Your next steps will be done according to this report.
Top 3 Tools to Perform Your Plugin Data Analysis
What do you know about your site? Do you know which posts are the most popular of your site? And, do you know the rank of your contents on Google?
You can get this information after analyzing your website. All the insights help you to grow better than now and you can grab more traffic.
These works sound so heavy. If someone can help you to do all these staff, then how will you feel! Well, there are lots of software that can minimize your work and speed up your growth. Let's dive in-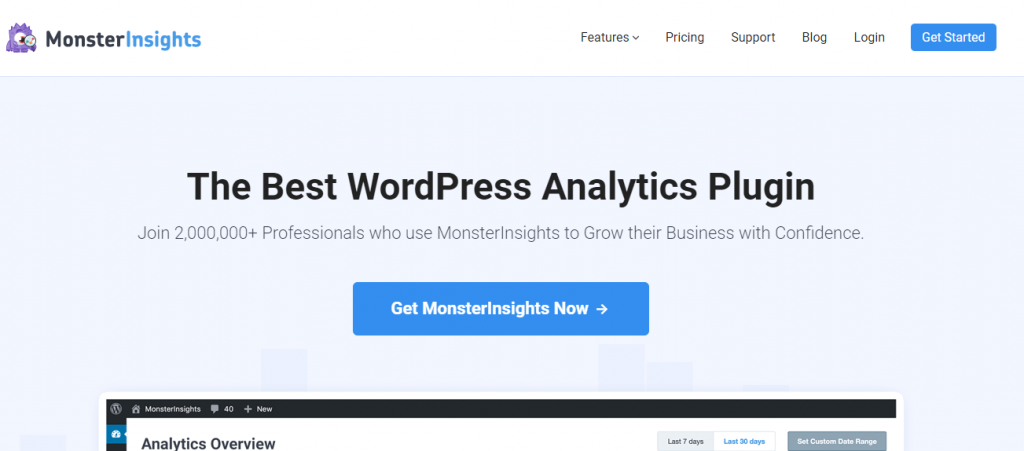 Previously Google analytics developed by Yoast. In 2016 Syed Balkhi's MonsterInsights bought Google Analytics plugin.
Google Analytics produces charts and stats like Analytify in your dashboard. They know the importance of data analysis and work according to your site needs. You can avail it's both free and pro versions. Get introduced to the most popular and effective features of Google Analytics.
Audience Report: You can get to know where your visitors are coming from, which device they are using, gender, age, and a lot more. This user demographics can help you to change the content topics and website design.
Search Console Report: It reveals to you exactly how your website is ranking in Google. Therefore, you can further grow your SEO for more organic traffic.
Content Report: It lets you know which content gets the most view. So, you can create content according to your reader's choice.
Behavior Report: You can find how people get your site, which keyword is searched most, what people like to click on your website and more. Through this information, you can focus on promotional areas, business opportunities, and the low popular sector.
Ecommerce Report: You will get essential market stats like total conversion rate, revenue, top referral sources, average order value, top referral sources, and more all in a single place.
MonsterInsights' Custom Dimensions addon also helps to track some crucial sectors of a website. All those trackings can boost your site rapidly.
Author Tracking
User ID Tracking
Post Type Tracking
Tags Tracking
SEO Score Tracking
Category Tracking
Focus Keyword Tracking
Logged-in User Tracking
Published Time Tracking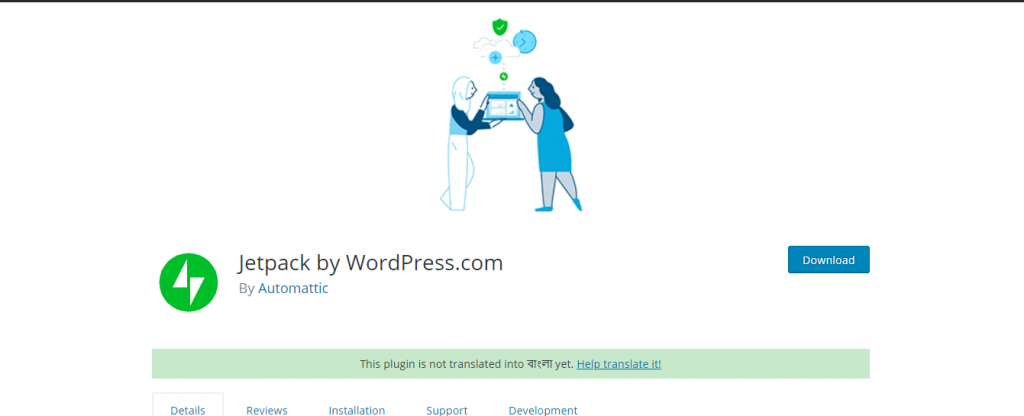 It's more than an analytics plugin that has features like security, commenting, better social sharing, backups, and many more.
In Jetpack's free version you will get access to WordPress.com stats. So, you can view traffic, most viewed content, outbound clicks, and referrers. traffic for specific posts or pages can be viewed there.
24/7 Site Security
It secures your site by guarding against brute-force attacks and illegal logins. The basic protection of a site is always free. Check out what Jetpack offers you-
Brute-force attack protection
Spam filtering
Downtime monitoring
Backups of the entire website
Two-factor authentication for secure login
Malware scanning
Code scanning
Automated threat resolution
Top Performance
Jetpack can speed up your page load time and reduce bandwidth usage. See the advantages of Connecting Jetpack-
Images and static data served from their servers
Content and site search is Elasticsearch-powered
Faster mobile experience
High-speed & unlimited video via their content transmission network
Exceptional site stats and analytics
Huge professional themes
Powerful customization tools
Easy PayPal payment buttons
SEO tools (For Twitter, Facebook, Google, Bing, and WordPress.com)
Analytics Cat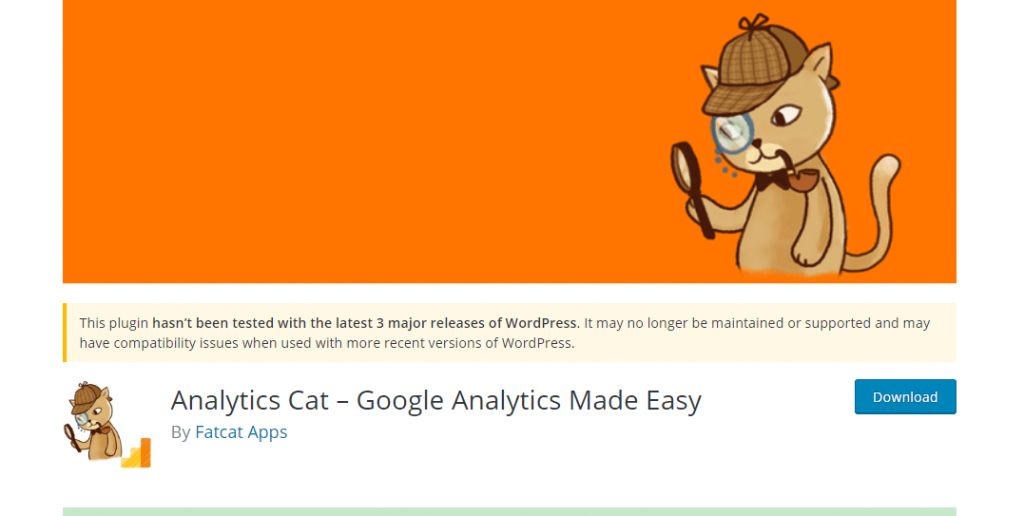 It is a lightweight, simplistic way to add the Google Analytics code to your website. The main focus of Analytics Cat is adding your Google Analytics code in less than 120 seconds and this process won't slow down your site.
Why Should You Use Analytics Cat?
Attach the Google Analytics tracking code with WordPress site effortlessly.
Hide Google Analytics tracking code from the logged-in user so the site data won't be polluted.
If you have done a mistake while pasting Google Analytics scripts into a theme, you may take down that site. Analytics Cat can help you in this sector.
This plugin doesn't contain unnecessary features.
A New Platform to Stand Out From The Cloud
There is a WordPress plugin, which knows the importance of data analysis better than above these 3-plugins. It will take your Analytics on the next new level.
APPSERO: Introducing the number 1 Tool for WordPress Developers that will look after your plugin. You can spend less time managing and more time on coding.
Use Appsero If You Feel The Importance of Data Analysis
This WordPress Plugin is super-easy to use. If you feel confused you can have a quick tour.
Now let's know why you should use Appsero-
Deploy fast
It can reduce your deployment time up to 3X! No matter where you drive your new builds Appsero takes care of your deployment auto-magically!
Visualize Data
After availing the plugin you can visualize all kinds of plugin & theme data with detailed charts.
Engage and Convert Your Users
Appsero contributes insightful free to pro conversion data. So, you can build a more personal relationship with your users. It increases your revenue up to 5x by leveraging actionable data.
License Better
Appsero is the most powerful way to build better plugins & themes.
Licensing Done Right
Use Appsero to save time with a hassle-free software license management system. Also, it generates and checks licenses.
Automatic Deployment
If you hate managing then Appsero is your right choice to grow your creativity. Just build and push it to Git (GitHub, Bitbucket, or Gitlab) their intelligent tool will automatically deploy it to WordPress.org and other channels.
Be Data-Driven
You can get actual deactivation data from the abandoning users. Also, gain insights over your plugin's usage, active installs, deactivations & other useful insights.
1 Click Bird's Eye View
Appsero provides a quickly understandable overview to compare the increase/decrease of installations & deactivations.
No Limits
You can add an unlimited number of plugins & themes to your Appsero account. And all the data don't split into one another.
Syncing Done Right
If you are using EDD, WooCommerce or Envato to sell your product then Appsero is the sum of your stores. It integrates seamlessly with others.
Wrapping Up on Importance of Data Analysis
The plugin you prefer relies on where you fall on the data analytics. If you need to dig into deep analysis, you should choose which one can give you the most options and minimize your workload.
Your proper data analysis can fill your pocket with dollars. So, take an assistant to support you 24/7.
Expand your business and improve profitability by picking any analytics above.
Subscribe To Our Newsletter
Don't miss any updates of our new templates and extensions
and all the astonishing offers we bring for you.