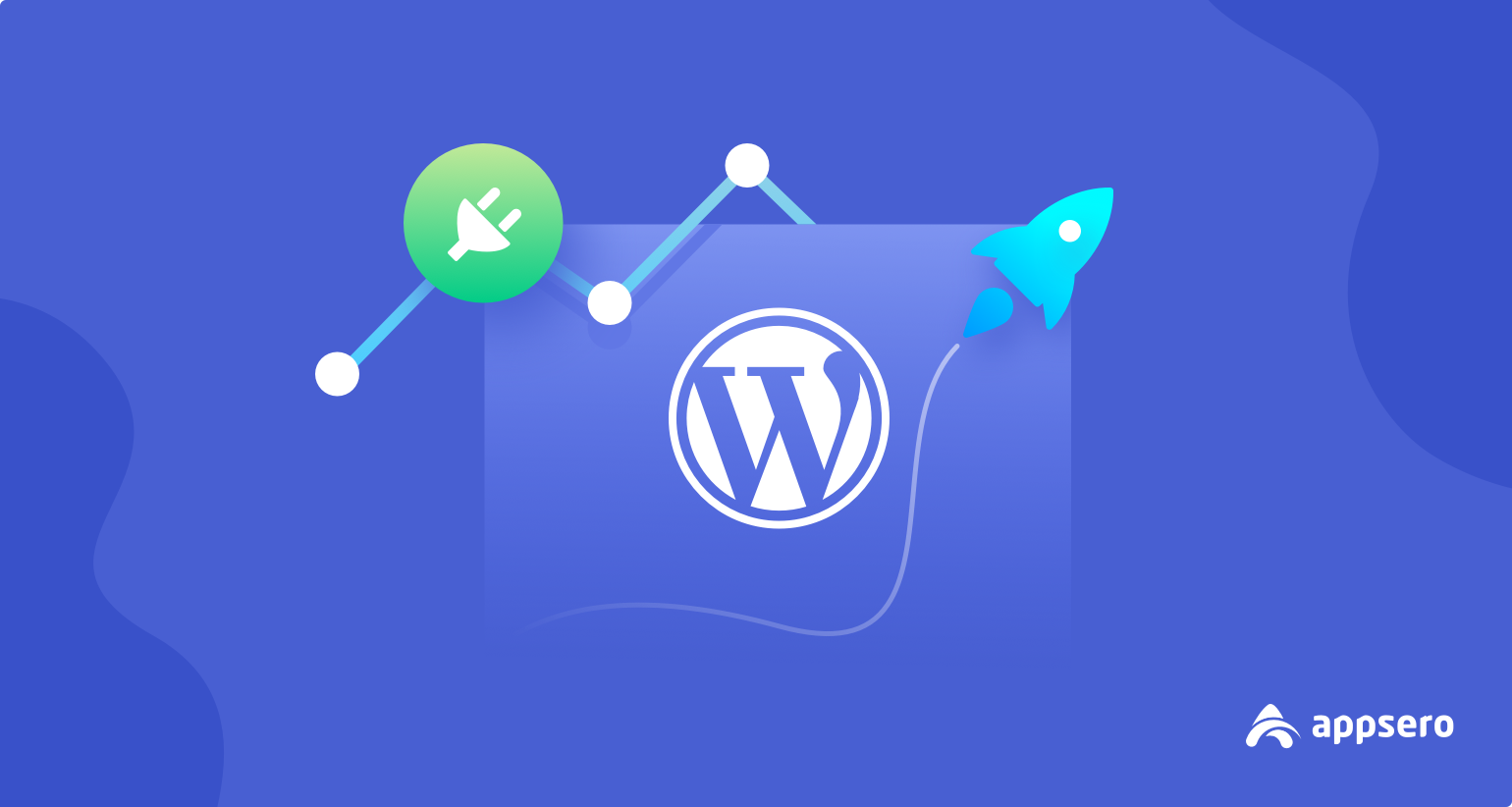 Psychology in Action: Apply Social Proof Marketing To Boost Your WordPress Plugin & Theme Sales
You are searching for online food delivery and you have checked more than 10 Food stores. 6 of them don't have positive reviews from users, 2 of them have but the rating is not more than 3.5 (out of 5). And the rest of the two have positive reviews with 4.5 and 4.8 ratings. Besides that, one of the food stores has beautiful pictures from the user. So, now tell us, from which one you will order food?
The way you buy from that specific store is not a coincidence. It calls psychological biasing with social proof marketing. Big organizations like Apple, WordPress, Amazon, and many others apply social proof marketing to increase their sales rate. So, why not you?
In this article, we will discuss the effective and proven social proof marketing ways to increase your plugin or theme sale quickly.
What Is Social Proof Marketing?
Generally, it is a psychological phenomenon where people go with a decision that seems the correct behavior among huge options. And, this social proof acts as a game-changing marketing tool.
Marketers use this powerful weapon to drift the sales rate on the top of that market. In most of the cases, social proof eases the mind of confused customers.
92% of online buyers find and read products review before ordering anything. Product rating also plays the same role.
In a nutshell, social proof encourages the clients to take action with their brand and make them believe "We are the best".
6 Well-known Varieties of Social Proof
Before applying social proof as a marketing tool, you should know about the categories. There are 6 principal types of social proof and you can use each of them according to your marketing strategy.
Clients Social Proofs
Social proof of your current buyers or users (Positive reviews, ratings, or case studies on your website).
Experts Social Proof
Social proof of reliable and reputable experts in your industry (A public advertisement from the experts of that community)
Celebrities Social Proof
Influencer or celebrity's social proof (Famous person who have used your product)
Referrals of Friends
Social proof from your supporters or friends of your customers/ website visitors.
Certification
A trustworthy entity that certifies your company or product as a credible or high-quality source. (An trust badge)
Big Crowd
A huge number of people using your product. (40,000+ active installations in Dokan)
How to Implement Social Proof Marketing to Increase Your WordPress Plugin/Theme Sales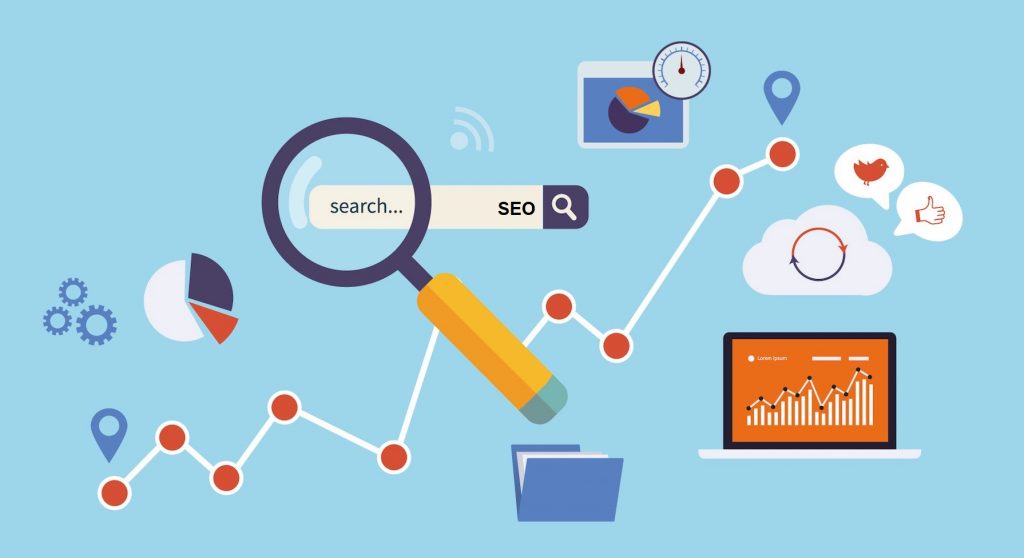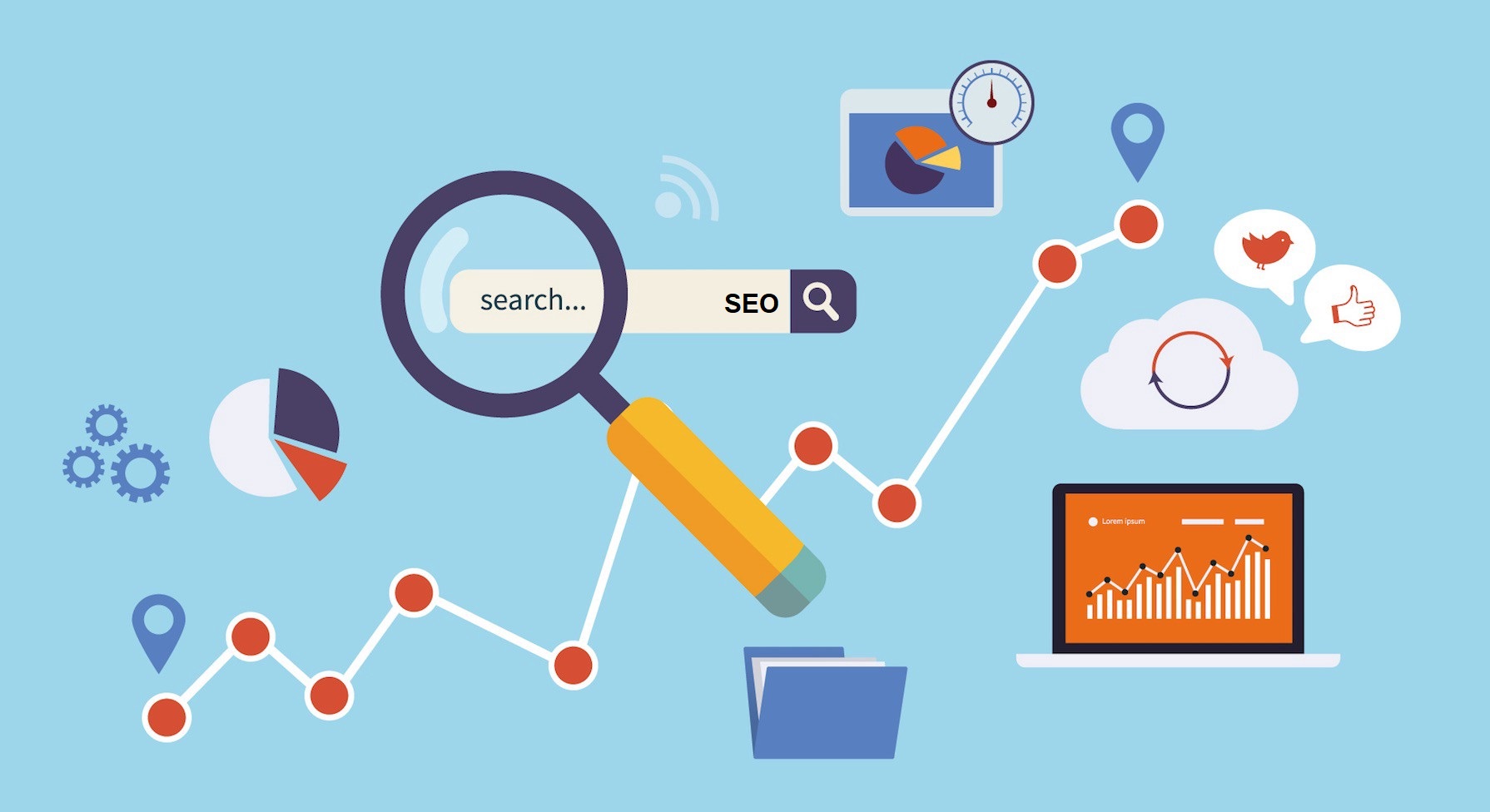 We know how much work pressure you need to carry in a day. But as a developer do you know, all of your hard works can be ruined for the lacking of proper marketing? Well, marketing is a large sector in the WordPress Community.
To stand up from the crowd, you have to be unique. At the same time, you need to introduce yourself or your product in a delicate and trustworthy way to the visitors.
Social proof marketing provides you that space of trust in your audience's mind. And, most importantly, besides all the other marketing strategies social proof marketing can lead you to the top of the community within a short period.
Let's introduce some social proof marketing methods to boost your plugin sales rate.
1. Build Faith with Customer Ratings or Reviews
In eCommerce business, customer reviews and ratings play an incredible role in boosting sales. Consumerist says that 70% of online clients check out all the product reviews and mostly the store ratings before purchasing even a low price product.
Most of the online buyers are now so smart, they know how to find a trustworthy store or seller. Because of social proofs, they understand the true value of the product. The positive reviews work very well. On the other hand, negative reviews or bad ratings can down your business growth so easily.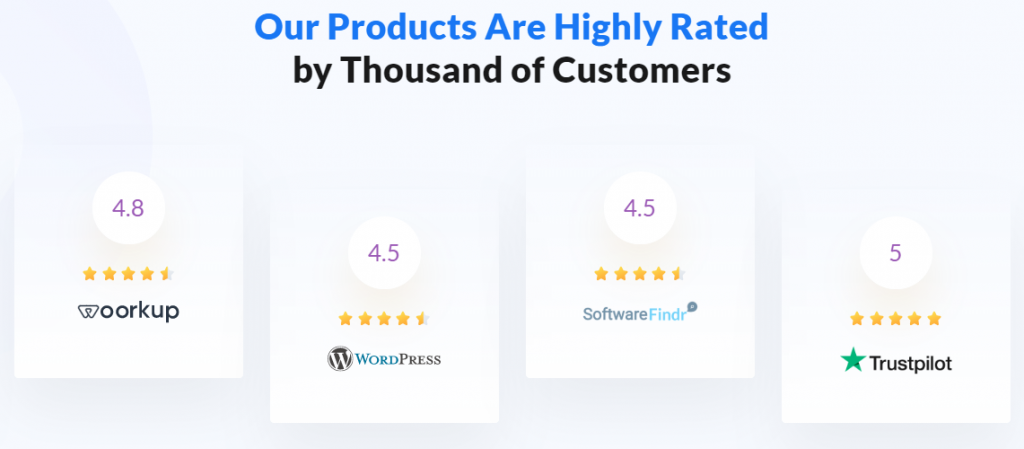 As a plugin or theme developer, you can include the screenshots of your customer's positive reviews and your current ratings out of 5 or 10 on your landing page. Also, interlink with your WordPress.org plugin page. So that the customer can watch the current situation of your plugin.
How reviews and ratings can boost plugin sales?
Grow the conversion rate
Build trust in customers
Promote confidence for the newcomers
Buyers find which one is suitable for him/ her
Make you more transparent to the audience
2. Try to Get more Recognitions, Authorised Tags or Certifications
Certifications or accreditations from certain industries make you a trusted brand from where people can buy without any hesitation.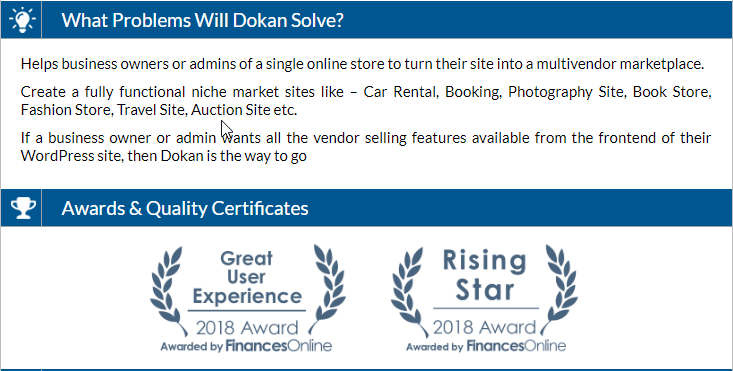 You should display those tags on your landing page because sometimes saying trustworthy doesn't give people secure feelings. Your achieved certification can convince the visitor. Also, it helps to convert the audience to the client.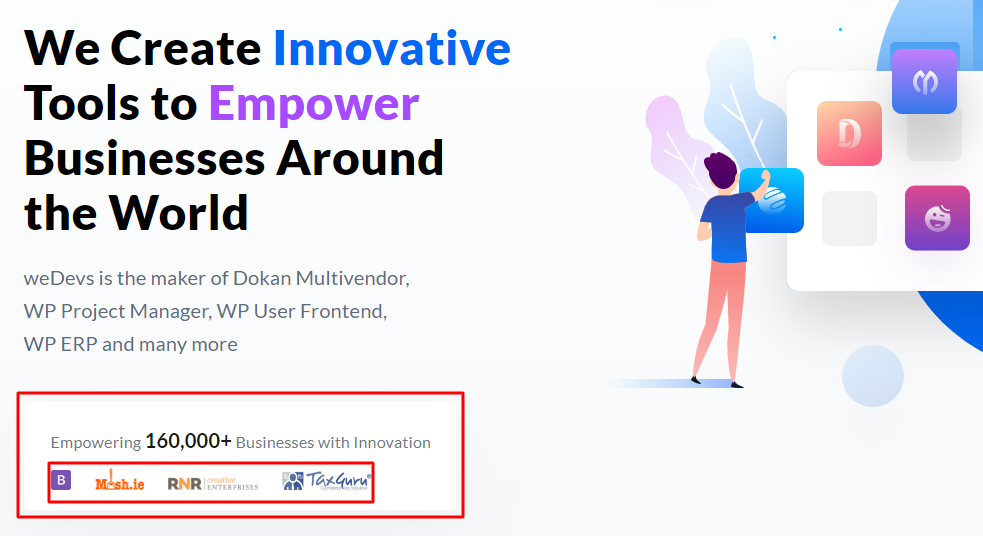 The recognition or stamp from a third party is an excellent form of social proof. Bag Servant former eCommerce company examined by putting their WOW badge (got it from a well-known businesswoman) on the top of their online store page.
The conversion ratio was over 90% than the other three goals they had tested before.
So, display your achievements as social proof marketing to make people believe what you are and how good you are in that era.
3. Apply Celebrity Advertisement
If your product gets confirmation from a celebrity or a well-known person of your industry, it can increase your authority or value to your visitors.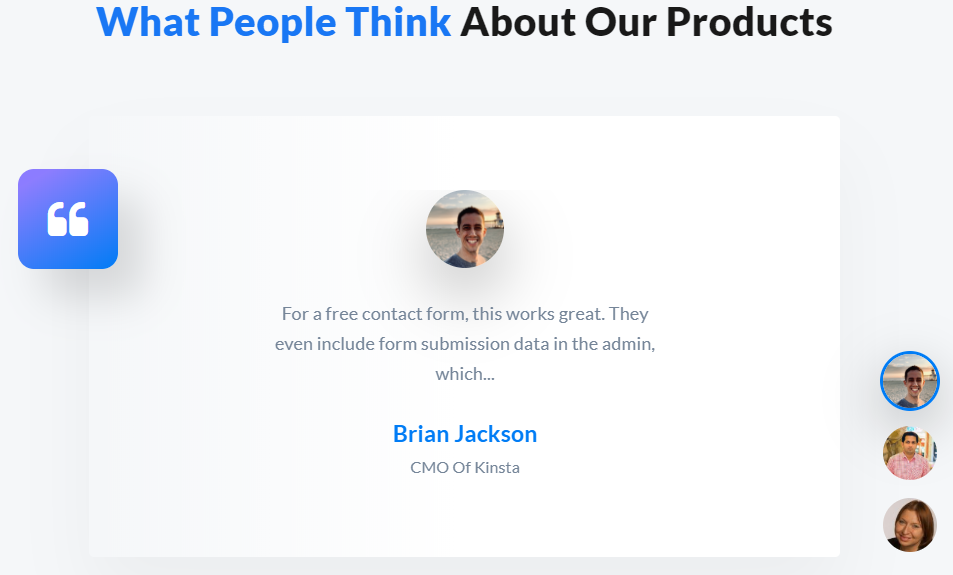 Celebrity approval can come both paid or natural advertisements, depending on your brand. Their vulnerable endorsement can drive your sales so quickly.
Priceline's spokesperson, William Shatner had earned around $600 million. Because he had influenced lots of customers. Thus, you should know, influencer marketing is also a part of social proof marketing.
To influence your visitors, you have to find a face that is well-known for that industry and who is familiar to your targeted customers.
4. Build Brand with Industry Experts
There is no doubt that your customers are WordPress oriented. If they find any WordPress plugin expert is recommending your product, definitely, they will not leave it.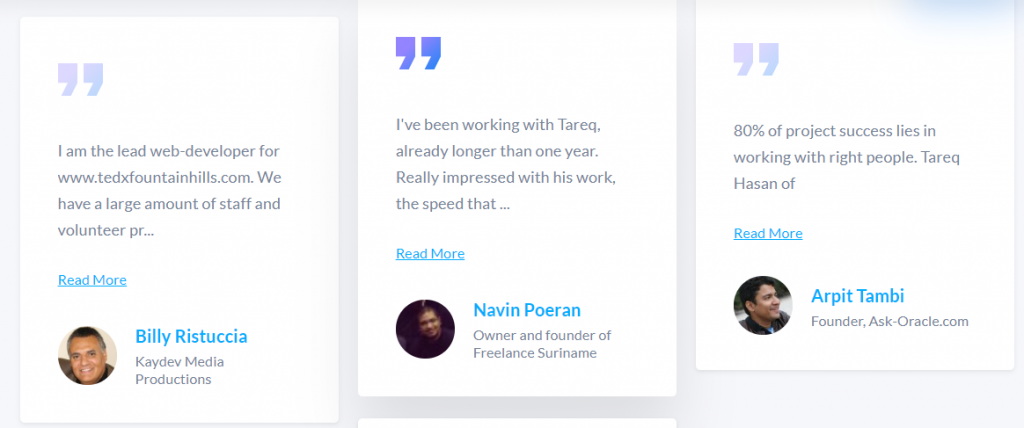 For example, as a buyer you pick the laptop or any electric device, which is suggested by an expert. Because you want to do the proper use of your hard earned money.
So, your customer's psychology is like that. If you can add any renowned expert's recommendation quotes on your landing page, your plugin sale can boost so high.
This social proof marketing has played a wonderful role in improving the conversion rate as well.
5. Show The Crowd of Your Customers
Suppose you are willing to buy a watch and go to a shopping mall. There are 5 watch stores and one of them is full of crowds and people. Won't you like to have a visit there at least? Yes, you will. It's also a social proof marketing. That tells the customers, look how much reliable product we have and people are always buying from us.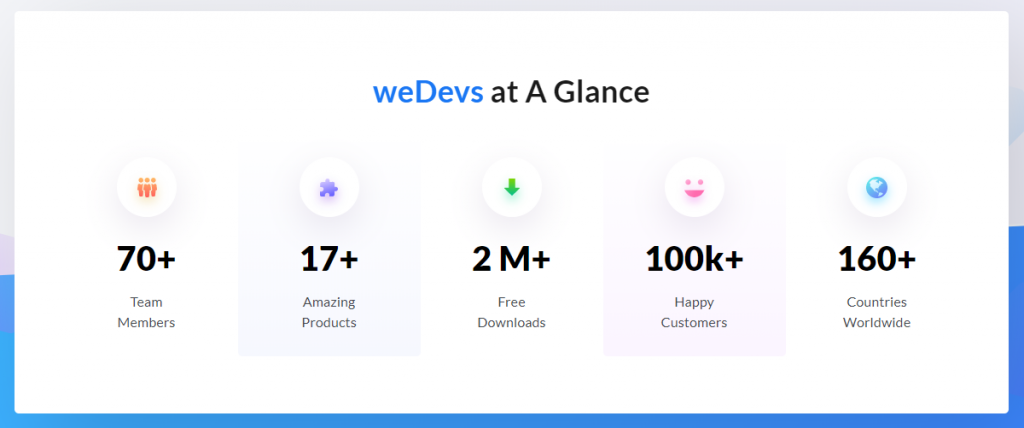 As like that, as a plugin developer, you can show your current active installation on the landing page to highlight your product.
Actually, the crowd creates a FOMO (fear of missing out) in the visitor's mind and they take a visit to the shop. And, most of the time, that visitors convert into clients.
So, create the urgency of buying products instantly with this social proof marketing. The selling rate can increase insanely.
6. Success Stories Make A Real Difference
Last but not the least, the success story of your customer can encourage anyone to purchase your product so easily. For that, you have to do some research on your previous successful customers and gather their stories in an article or a video. Now, attach the file on your landing page and highlight it for the upcoming visitors.

There is no doubt, it is the most authentic social proof, you can use for marketing your product or brand.
To get successful customers, your customer support and product quality should be up to the mark. So, be aware of that also. 
Through the success stories you can do a game-changing social proof marketing for your company.
Try Social Proof Marketing to Boost Your Sales Rate from Today
Well, that is the end of this article. Here we have tried to focus all those social proof marketing that is also used in our weDevs or Dokan brand promotion.
Recently, we are hiring Brand Ambassadors from each country of the world. They will be our flag barrier and will speak for us. And, yes, that is also a social proof marketing for us.
If you feel so tired to manage your licensing or deploy the plugin or theme in WordPress by skipping SVN, then try Appsero for once. We can bet there will be no regrets and you will save your valuable time.
Let us know if you have any thoughts regarding the social proofing in the description below. We will like to make a conversation with you.
Have a great day!
Subscribe To Our Newsletter
Don't miss any updates of our new templates and extensions
and all the astonishing offers we bring for you.