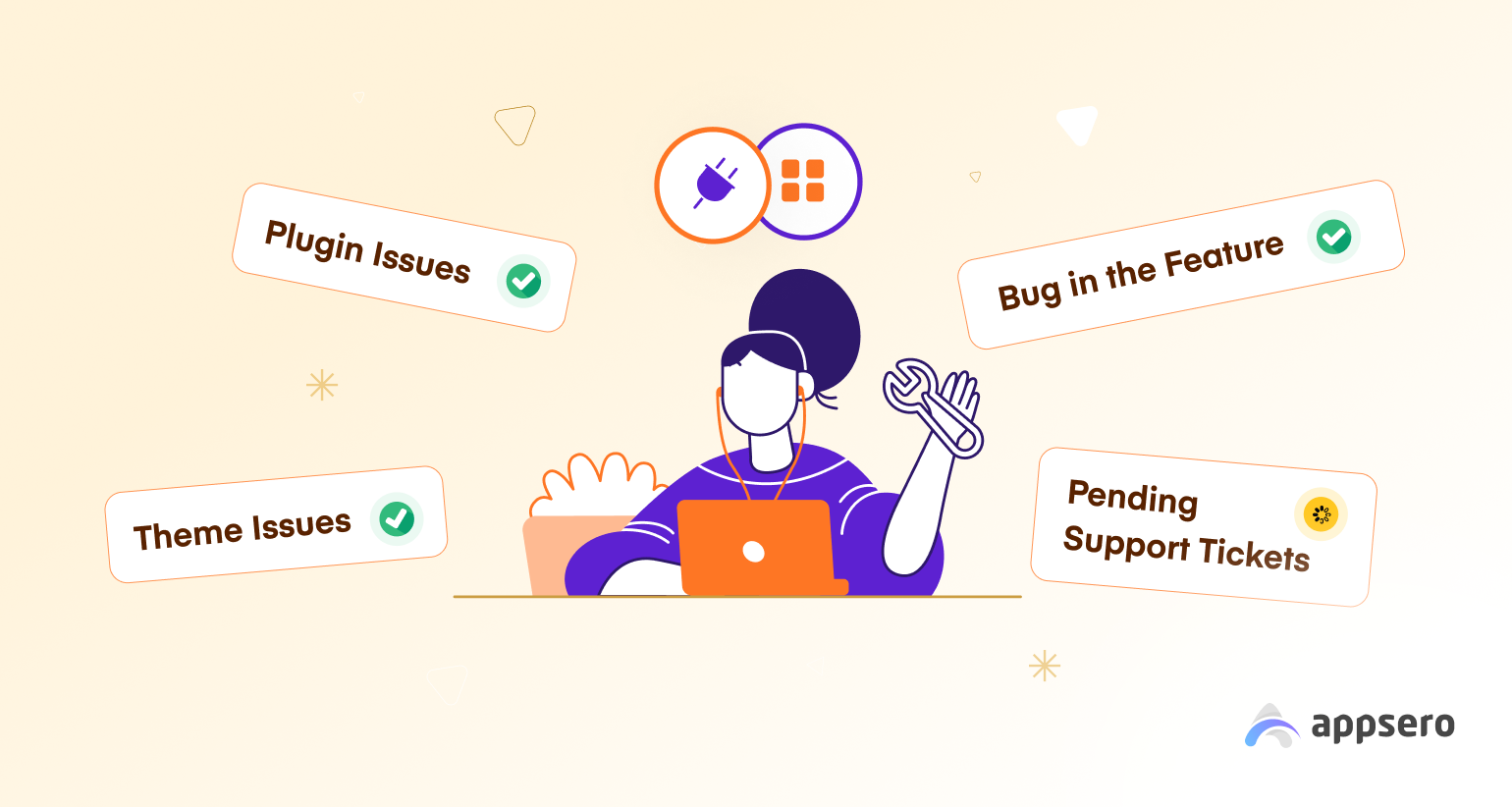 5 Reasons to Use Support As a Service for Your WordPress Plugin and Theme Business
One of the biggest challenges that plugins or theme owners face is their products' real-time customer support system. Your initial goal should not stop just by developing features all the time. Rather, your final achievement should be "Gaining the Customer's Happiness."
And that comes when you adopt support as a service for your WordPress business and take this course seriously. A recent study by LiveChat might clear up your confusion if you still think enforcing customer support is a waste of time & money –
Customer satisfaction dropped from 86% to 82% in the earily 2018. While that doesn't mean that customer service has gotten worse, it does show us that today's consumers expect more than they did in the past

LiveChat
So let's get started and look at why you should use a support system for your plugin and theme business to scale up. Also, you'll get some proper pros and cons regarding support as a service platform in this guide.
What is Support As a Service in WordPress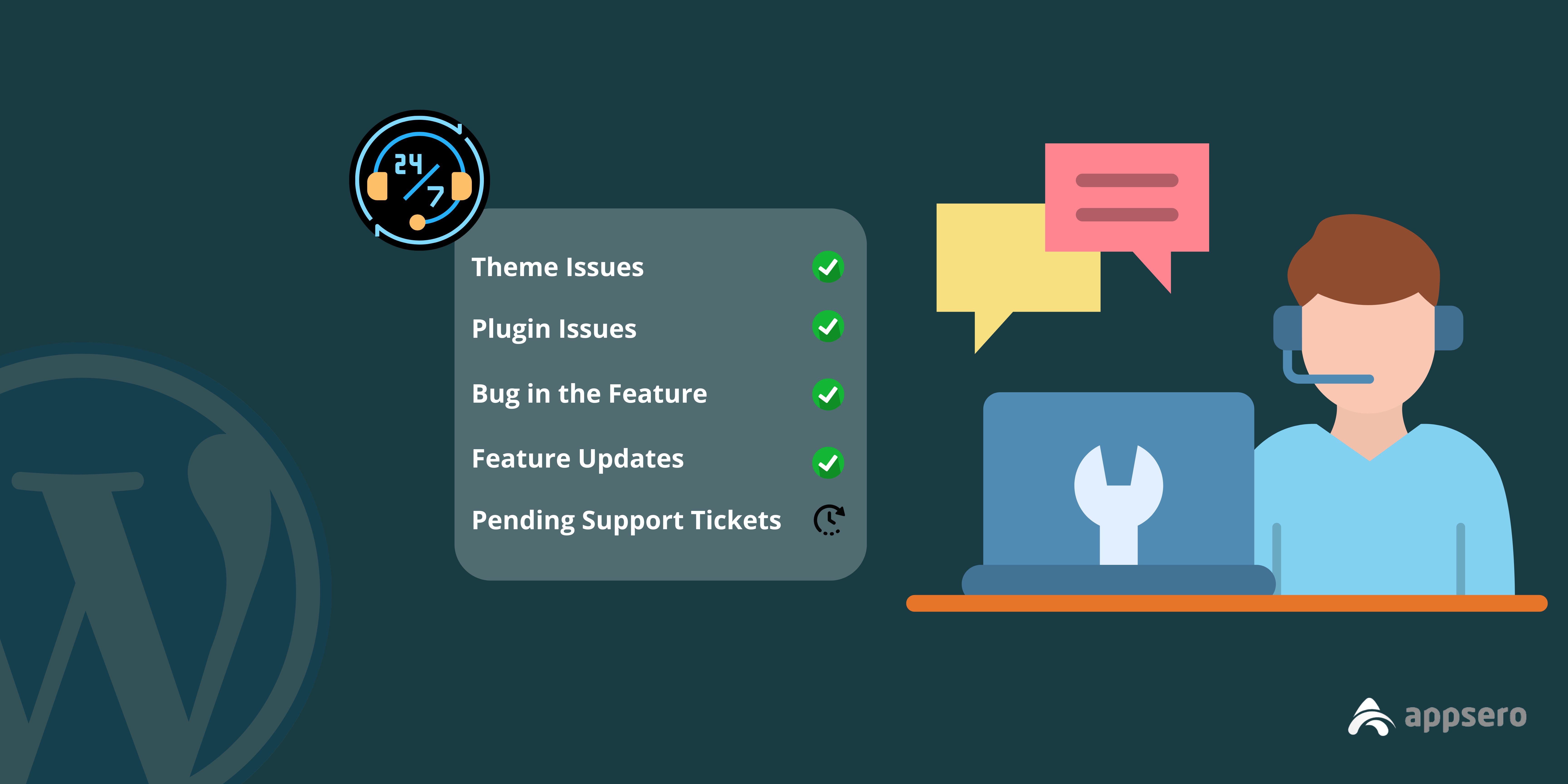 The term 'support as a service' mostly refers to technical support for your WordPress plugins and themes.
Though in a general sense, customer service & customer support aren't different from each other. Customer support is an undeniable part of customer service. You can see some of their similarities below –
Both departments involve assisting customers
They use some similar tools like email, LiveChat features, and phone calls or video chat for formal communication
They implement different customer management skills for customer happiness
Customer service is about making customers happy or helping them, while customer support is about giving customers the right information, getting feedback on products, and fixing technical problems.
Aside from the things they have in common, you can also see some basic differences in how they do their jobs.
In most cases, a customer service representative has limited technical knowledge. S/he has a general understanding of the product and assists customers verbally or over the phone. When he or she discovers any technical issues, immediately forward them to the appropriate team.
On the other hand, a customer support representative has core technical knowledge. Even they can reveal the loopholes behind any issues and solve them on their own. That way, customers could get help from the support reps to solve their technical issues regarding themes and plugins.
Here ☞ Get some proven tips to ensure excellent customer support for your WordPress business!
Why Do You Need To Adopt IT Support As a Service for Your Plugin and Theme Business
Customer support speaks your brand's voice through direct communication with the customers. They receive tons of inquiries, feedback, and complaints at a time. And your support team must hear these queries smartly & efficiently.
Before you know whether it is helpful to adopt support as a service or not, inquire yourself with these questions!
Do you prioritize customer support while providing the best quality?
Do you track whether all customer inquiries are being replied to immediately?
If your answer is yes, congratulations! You're taking enough care of your business. But if not, then it is high time you adopted a support system for your WordPress business to get the right exposure and potential customers.
61% of customers have written a bad review about a brand after a negative customer service experience

ArenaCX
Now let's take a quick look at why you should use support as a service for your plugins and themes.
01. Gives real-time customer support
Customer support is only the department where you can directly communicate with customers (though email is another way to do that but real-time). The rush gets started when you add new features or fix bugs. They will ask for guidance and help so that they can use your plugins/themes easily.
02. Increases customer happiness
You have to think that your customers are everything to your business. And you're representing your brand through your support. Once they get time-to-time support from you, their satisfaction will surely rise automatically.
This is why PR Newswire shared a stat: '56% of customers say that they would be willing to pay a premium price for a product to get outstanding customer support
03. Active customer service makes marketing possibilities
Think of yourself as a customer. And start debugging the issues before the customers find them. Then reach out to that customer regarding the feature or bug fix. So what will happen then is that customers will more likely feel personalized with your brand. This is called proactive customer service.
Plus, it can be more effective than a sales pitch because customers feel like the service rep truly understands their issue after troubleshooting the problem.
04. Grows customer lifetime value
One of the biggest KPIs for a support rep is to increase customer lifetime value or CLV. It's an important metric that lets you know the total revenue you can expect from an individual customer account. In that case, your customer service is an ideal way to improve customer lifetime value.
83% of customer service decision-makers agree that their organizations view customer service as a strategically important function

Forrester opportunity snapshot
Your customers will have a great experience with your support teams and will love to shop again at your stores and recommend them to others. In the end, it will increase the CLV!
05. Ensures asset security
Your customer support reps are everything. They know how you make money, your business strategy, and your upcoming plans. So adopting an in-house support team (not a third party) could help you keep your internal information secret.
If you're wondering how to maintain proper security through customer support, don't worry. We have a list of 7+ WordPress customer support plugins to help your data secure & safe.
What are the Pros and cons of Support As a Service Platform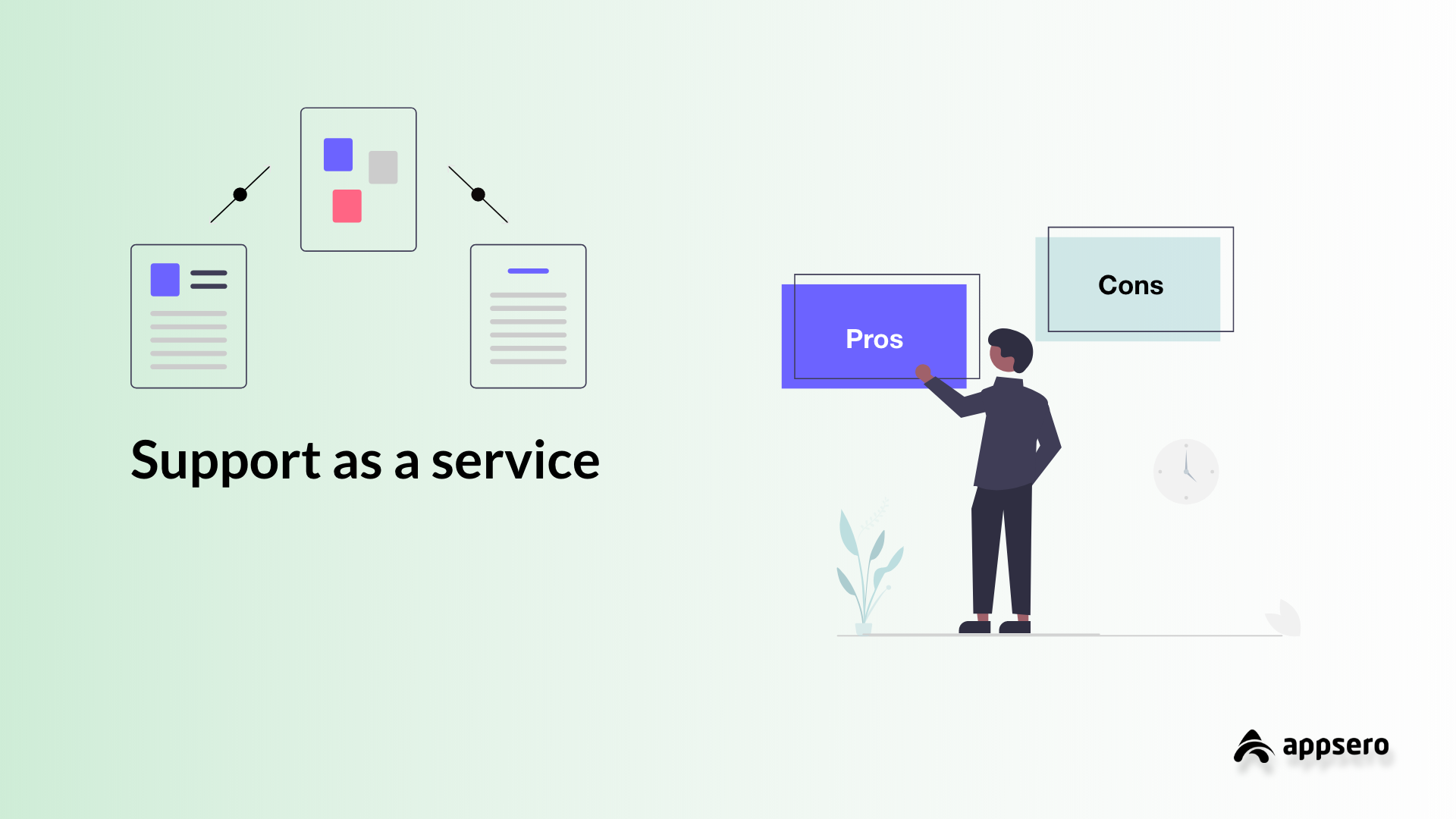 When you adopt support as a service, you may face some complications along with the advantages. But that should not be a barrier for your support team to overcome those complicated things.
Let's see some of the pros and cons of embracing a support system for your WordPress business!
Pros of Customer Support As a Service
1. Minimizes cost
A dedicated in-house support team for plugins and themes that can answer or solve every query a user asks will reduce your overall cost. Rather, a third-party team that does not belong to your company could charge a big chunk of money. They may not be available all the time, or their work schedule may not match yours. So as a business owner, it's quite a challenging case for you.
2. Saves times
With that being said, if you have a dedicated in-house support team, they could immediately reach out to your dev team to solve any client issues or complex queries. This saves a huge time and communication effort.
3. Faster responses
A faster response to any client query or ticket indicates 100% customer satisfaction. Your dedicated support team is only replying to your customer's query. It's not like they are planning marketing campaigns or implementing growth ideas.
80% of buyers are more likely to make a purchase when brands offer personalized customer experiences

Freshworks
So they have enough time to reach out to each & every customer's query. And give the best resolutions in time & maintain a healthy personalized customer experience.
4. Client's query becomes a feature
63% of customers expect brands to consider their personal values when communicating

Freshworks
Sometimes clients may suggest features/functions for a plugin/theme through support tickets. For instance, the support team could grab that idea and convey it to the dev dept to adjust it. And this way, a query becomes a feature.
Once it's done, you can inform your clients about the feature or function addition. And they will be more likely to buy your plugins or themes and recommend others as well.
⚠️ Did you know 98% of businesses experience cloud security breaches at least once in 18 months? Check out these best tips for cloud security to ensure maximum data security!
Cons of Customer Support As a Service
Let us talk about some of the cons of using support as a service platform for a WordPress business. Knowing these cons allows you to prepare yourself before adopting the support platform.
1. Support tools prices are high
You can find different support tools to help your plugins and themes business, such as ProProfs, WP Support Ticket, HelpScout, Awesome Support, and so on. These support solutions offer high prices. As a start-up, the price range may not be affordable for you.
You have to calculate whether the cost is reasonable for you or not. In this case, you may need to research the market, evaluate your expenses, and calculate the total revenue you could generate from your products. So the process seems long and tough.
2. Dedicated time needed for improving skillset
Suppose you have a plugin/theme business. You need to set up your support team to handle all the queries about your products. Now you hire an employee who is smart enough but has 0% experience in customer support.
So what you'll do now?
You have to develop their skills or arrange a workshop event to help them improve their skills. At the same time, you don't have enough time as your client's queries are floating. So it seems to be a critical situation for a plugin/theme owner.
3. Irregular support time could reduce the productivity of an employee
It's a prominent provider that gives 24/7 customer support. Especially on the night shift, the support member who hasn't any work experience could find it difficult to cope with that time frame. It may kill some productivity or work efficiency.
These are the common cons/issues that you may face with your IT support team. Other than that, the importance of a product support team is imperative. Compared to benefits, these are far behind. Undoubtedly, you can adopt a product support system or team for your WordPress business!
How To Implement a Smart Support System as a Service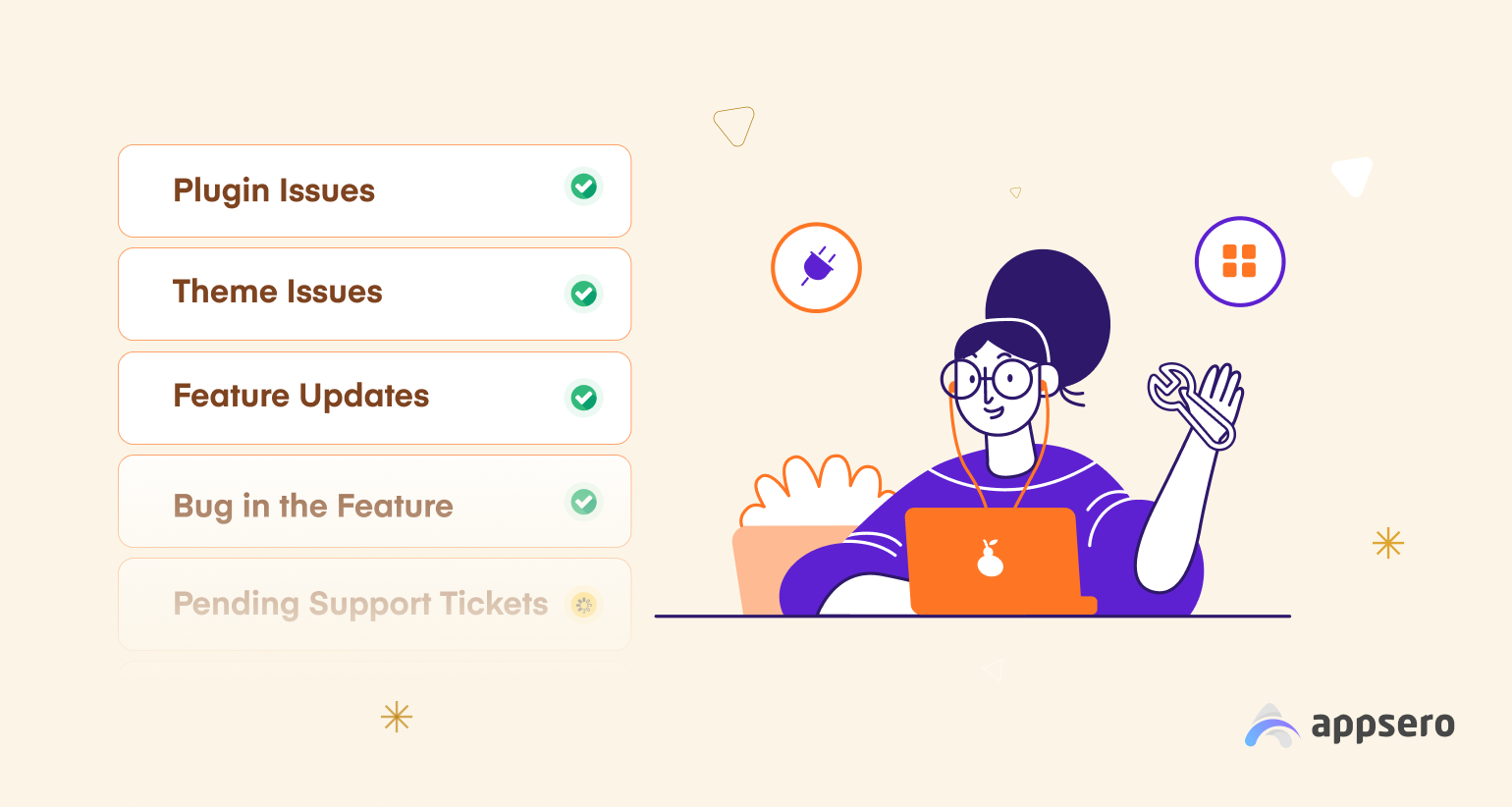 Implementing a smart support system for the company is a big challenge. It can't be done overnight. You have to build a strategy and need the right people to execute it.
From a WordPress business perspective, you have to train support team members, give them what they need to nurture customers and break the data silos (raw data that is accessible) all over the organization.
Here are a few quick tips that you can consider, after adopting support as a service platform to keep customer support uniform across internal & external teams.
01. Consider arranging a consistent training program
Arranging a training program helps support reps to stay confident and proactive. They will get to know the upcoming challenges, trends, new ways to handle customers, communication skills, etc.
40% of customers expect brands to solve their problems in their channels of choice.

Snapshot
In this case, you can set a fixed date for the training, where they can brainstorm, discuss internal issues, outline their plans, and so on.
Plus, you can assign someone who can take the lead and report all the updates of the training – meeting minutes.
Such as:
What they have discussed
Their planning
How they will respond to a customer's query
Which tool they will use for the support
How they are gaining the product/domain knowledge, etc
02. Make your data accessible to all over the organization
Once you ensure an aligned training program, your working environment will be productive & proactive. Plus, your employees can work together and be ready to take the lead on any complex problem. And making the data accessible for everyone will boost the process, for sure.
54% of customer service leaders say shifting from reactive to proactive service is a key activity to focus on in 2022

Gartner
For a big picture, like achieving a great customer experience, it's mandatory. Because they will get to access any data whenever they need it, they can give their full potential to solve any customer query or ticket.
03. Align everyone under a single workplace
Evaluating a team member for a single metric can't be an ideal process. Instead, you should implement the same KPI for all the team members. Not like that MR. x closes 40 tickets and MR. y closes 50 tickets, and you're giving much priority to the person who closes the highest one.
Rather, you should focus on the full team's performance. This way, the support team will be focusing on team effort. And that's how your customer support as a service will serve the real meaning of your products.
So keep a standard process, evaluate them equally, and let them grow team-wise!
04. Consider using a support tool or software
Last but not the list, consider using a support tool or software. Educate your support team about the tool. Such as:
How to use it
How to get customer data or insight
How to filter queries to get the data-driven idea
How to find marketing opportunities, etc
Tools like HelpScout, WPHelpDesk, ZenDesk, and Awesome Support are popular customer support solutions. You can go with any of these and explore which one provides the best support options.
⚠️Important! Are you looking to manually or automatically or Via FTP- update a theme in WordPress? Avoid technical chunks and follow this easy tutorial!
FAQ Regarding Support As a Service platform
01. What makes a good support service?
Ans: To build good relationships with customers, you need to greet them and talk to them in a way that feels natural and works for each situation. show your customers that you know what they want. Accept that some people won't want your products and focus on building relationships with those who do.
02. When Should a Company Use Support As a Service?
Ans: If you see the big picture in your business, then definitely you should embrace support as a service right now. Through the support, you will provide a real purpose to your customers about the product they purchase or use.
03. What is the importance of support services?
Ans: Support services are a big part of how well a business works. Without help, the core processes can't run on their own. Many processes, which are also called "auxiliary processes," are important to make sure that the money keeps coming in.
04. What is the difference between service and support?
Ans: Customer service is a broad term for all interactions that make the customer's experience better and help them get along better with the business. Customer support is just one type of interaction.
05. What are the 7 qualities of good customer support?
Ans: These are the 7 qualities of good customer support.
01. Problem-Solving Skills
02. Clear Communication
03. Friendly Attitude
04. Empathy
05. Business Acumen
06. Product/Service Knowledge
07. Strong Time Management
Are You Going To Utilize The Support As a Service System for Your Business?
Around 92% of customers say they would use a knowledge base and 83% say they'd use a community forum for self-service support if it is available.

Vanilla Forums
So what do you think? Is it a great initiative to adopt support as a service system for a business or not?
Well, all we can say is it's a win-win situation for your business to thrive by using a support platform for your WordPress products. Plus, you can save time, effort, and money. Most importantly, you can improve your customer support experience by enabling this smart service for your business.
So take time, read the pros and cons we talked about earlier in this post, research the tools we mentioned, and experiment with the implementing process. We hope you'll come up with a better solution.
Subscribe To Our Newsletter
Don't miss any updates of our new templates and extensions
and all the astonishing offers we bring for you.