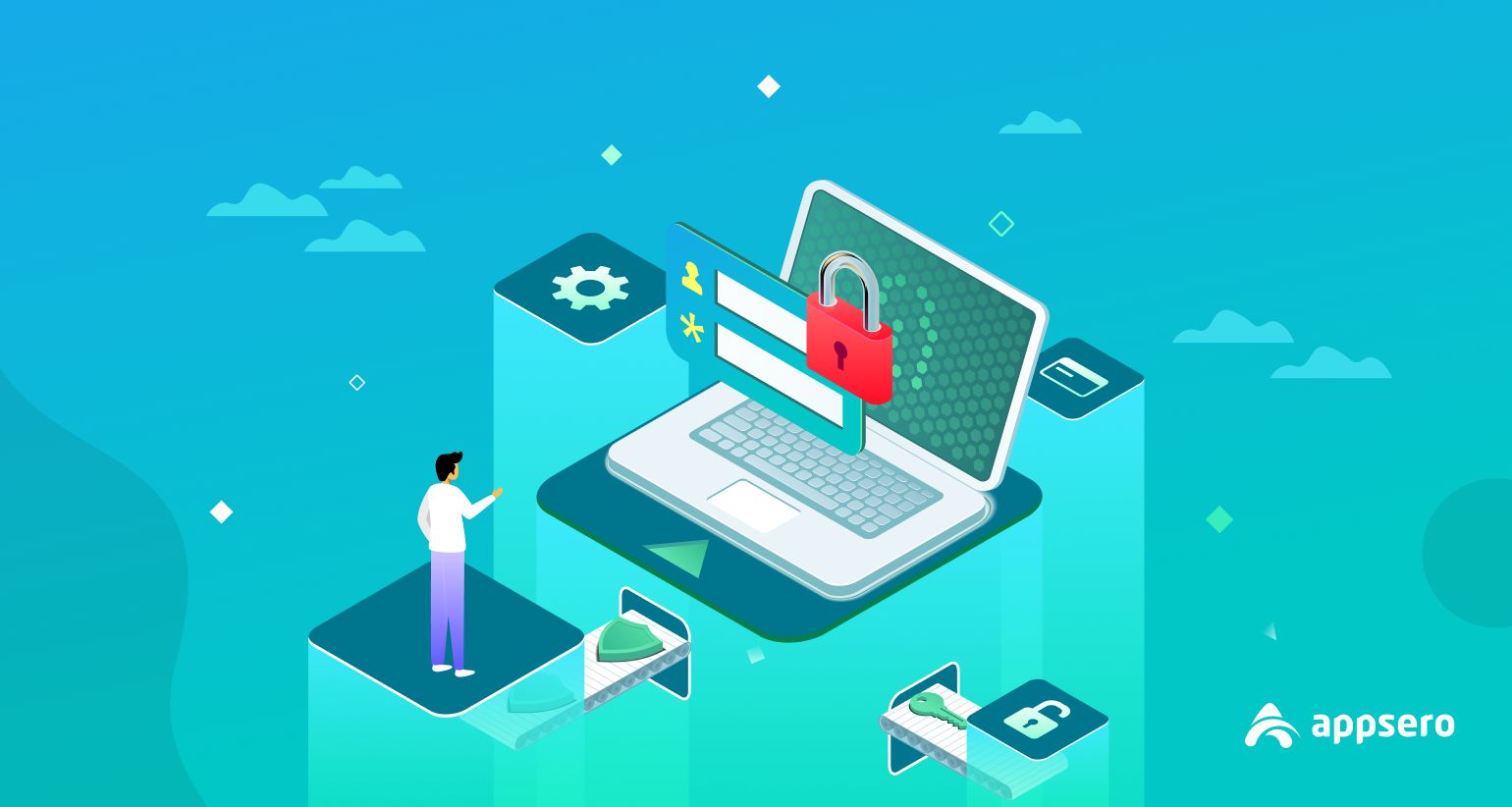 7+ Best Cloud Security Tips to Keep Your Data Safe in the Cloud [Guide for 2023]
Cloud security refers to the policies, procedures, and technologies that aim to safeguard cloud-based applications, data, and infrastructure from potential threats and attacks. According to Cloudwards, 94% of enterprises are using at least one cloud computing system.
But with the speed at which this is advancing, it's coming up with a fair share of data security threats as well. It enables resources (data, documents, and applications) to be accessed remotely on demand. Therefore, things like data theft, phishing, and leakage can happen anytime.
Again you cannot move forward without adopting this technology due to its sheer level of importance. This is why we will present to you a list of powerful cloud security tips by which you can secure your cloud computing system and make it more reliable.
Before that, we will answer some basic questions. Let's be with us till the end.
What Are the Top Cloud Security Threats?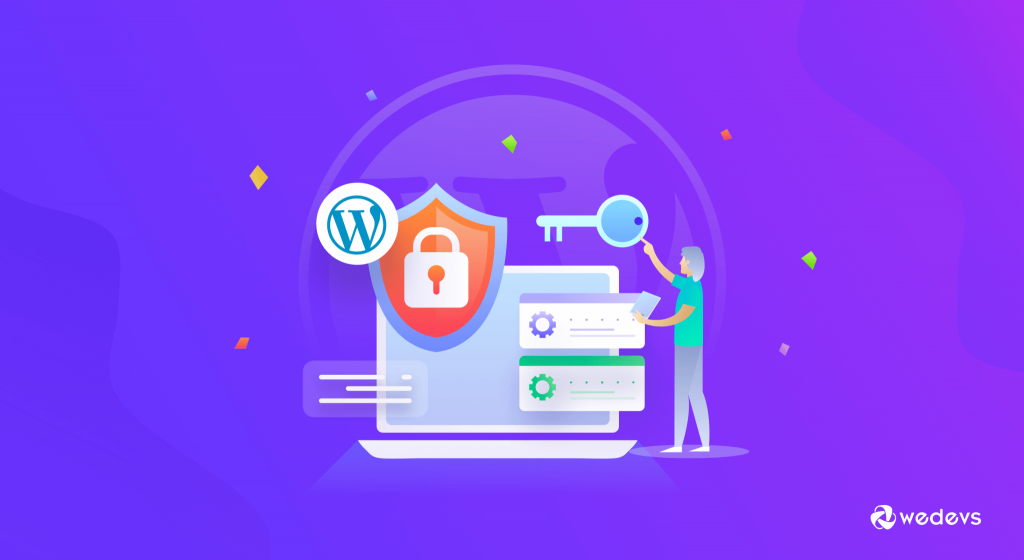 A recent survey from IDC reveals- 98% of organizations have experienced cloud security breaches at least once in the last eighteen months. Not necessarily, data breach always happens through hacking. Insiders also expose data outside on many occasions.
Cloud technology has become more widespread since the advent of the remote employment culture. Today, no way it's possible for an organization to keep an eye on the activities of its employees all the time. This is the first loophole from which security risks begin.
Let's explore the top cloud security threats that you may face if your organization goes for the cloud.
❖ Data Goes to Personal Devices
As per work ethics, it is illegal to store official data on personal devices without the consent of the respected authority. But cloud system allows workers and users to get access to countless internal data that they can manipulate if they wish to.
❖ Data Loss
This is impossible for most organizations to maintain a private server for data backup alongside the cloud because of its costliness. So, due to negligence or third-party attack, if any important data is lost from the cloud, there could be a great disaster for the organization.
❖ Vulnerable APIs
Cloud applications usually rely on APIs to interact. Yet it hasn't been possible to make sure the API technology is 100% secured. Gartner predicted APIs would be the most vulnerable vector by the year 2023. Malicious attackers can easily exploit unsecured APIs through DoS attacks and code injections.
❖ Misconfiguration
Still, many businesses aren't fully apt with the infrastructure of the cloud system. They make several common mistakes such as setting weak passwords, inactive data encryption, and unplanned authorization. If you do this, your cloud network remains vulnerable from the beginning.
❖ Weak Authentication
Passwords containing at least eight letters with a combination of special characters, numbers, and mixed-case letters were once trusted to be safe and secured. But Infosecurity Group reveals that 90% of passwords can be tracked in seconds.
❖ Account Hijacking
When someone obtains the personal data of any user to take over his account on a cloud network, this is identified as "account hijacking." This can have a devastating impact. Because hijackers can easily falsify information, leak it to other parties, steal financial data, and do more.
Now, we are entering into the most interesting part of this article. We will share with you the tips that can make your cloud environments more secure.
9 Best Cloud Security Tips for Data Safety and Integrity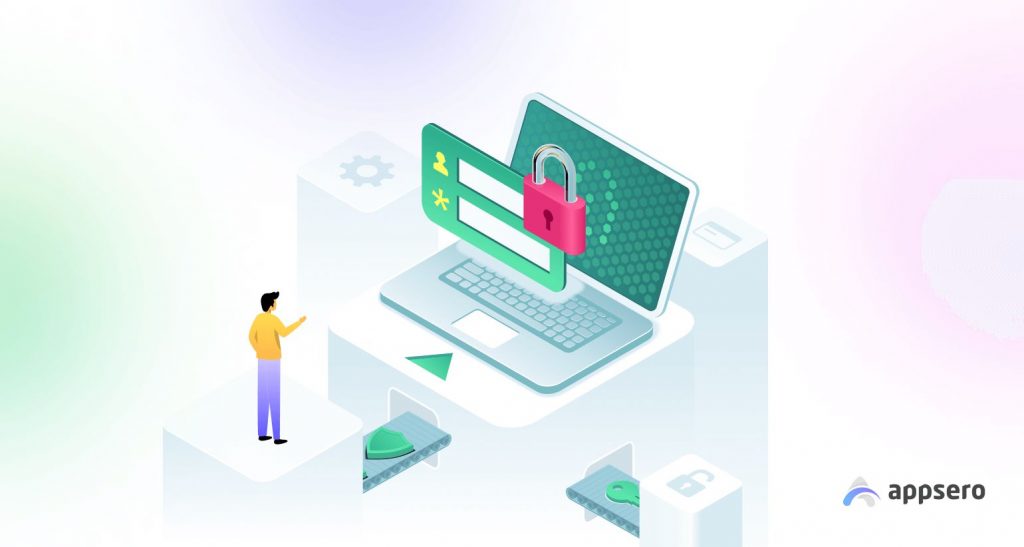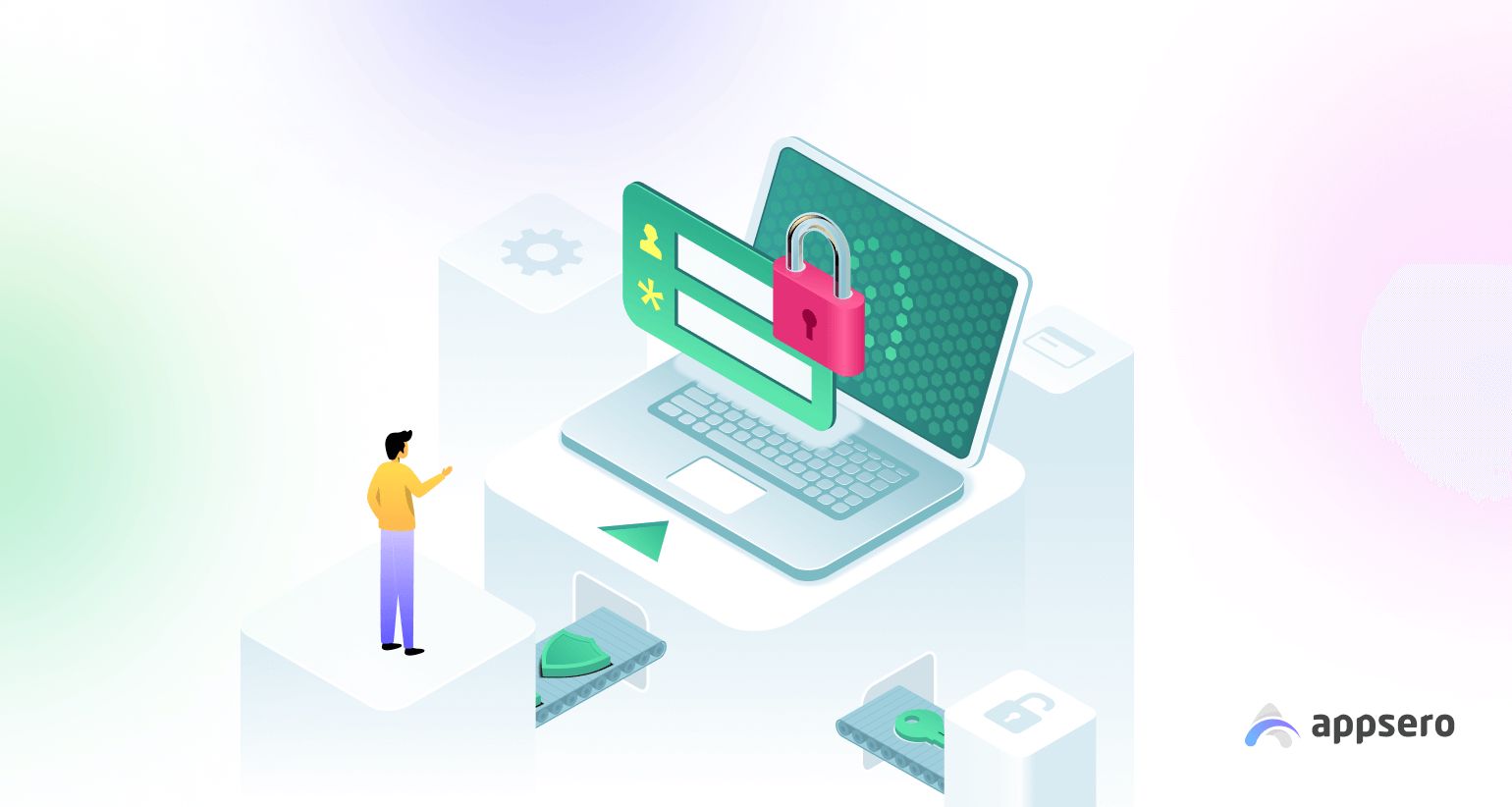 Cloud hosts provide a certain level of security to protect your data and application. But remember, with the advent of technology, cybercriminals are also upgrading themselves. IBM and Ponemon Institute reveals- the average cost of a data breach in 2020 was $3.86 million. And this figure is constantly going by 10% over the last few years.
So, two-end support (service provider and receiver) is a must to make sure your cloud network is more secure. It means you have some responsibilities as well. Let's explore the coolest cloud security tips by which you can reduce the data theft and leakage risk considerably.
1. Research on cloud service providers
Your journey to the cloud system must start with comprehensive research. Because a considerable part of data security relies on them. Always stay away from the cloud hosts that generate encryption keys in unencrypted servers. Because this makes the way easy for hackers to break into unencrypted servers.
Don't just look for the cheapest hosts. Because they are going to hold your million-dollar information. So, you need to research their data spinning speed, scalability, ultimate storage capacity, backup plan, data recovery scheme, competitive edge, premium services, and goodwill at the end.
2. Use a strong password and multifactor authentication
Just a while ago we said- cracking passwords is no longer difficult at this age. Because cybercriminals are no longer backward in terms of knowledge and expertise. So, what should you do now? Use a robust or multifactor authentication system alongside setting a strong password.
Examples of the most popular multifactor authentications are OTP SMS, PIN, email code, secondary device verification, app authentication, face tracking, security questions, etc. It adds an extra layer of security to combat sophisticated cybercrime.
You will find tons of multifactor authentication software online by which you can prevent unauthorized access to your cloud network.
3. Encrypt data
Encryption converts your cloud data into cryptography or ciphertext and generates passwords only for authorized users. If somehow any unauthorized user gets access, he will be unable to read out the saved information. There are two ways you can encrypt the cloud data.
1. Choose a vendor that offers data encryption services. Such as Google Cloud, Dropbox, Amazon Web Services (AWS), and Microsoft Azure.
2. Manually encrypt your data first using reliable software. Then upload it to the cloud.
Of course, the second method is safer than the first. Also, make sure the encryption passwords aren't shared with any authorized users.
4. Use an advanced firewall solution
Advanced firewall solutions will help you combat various public cloud security issues. For example, Web Application Firewalls (WAFs) allow traffic flow only from specific IP addresses and block others. Sophos Firewalls (NGFWs) save the cloud from data phishing, malware attacks, and many advanced cyberattacks.
There are many other advanced firewall solutions as well. Choose the one that matches your budget, requirement, and reliability standards. It will automatically monitor your traffic and relieve your workload.
5. Keep a minimum secondary backup for the most valuable data
Indeed, maintaining two data storage isn't easy for most enterprises. Despite that, you must have a minimum backup plan to save your most valuable data. Even if some of your information is stolen for some reason, this backup will be a savior at that time.
Besides, due to software upgrades and technical errors, your cloud server may be down for some time. And if you need any particular document at exactly that moment, who will provide you with that? Hence, you cannot avoid the importance of secondary backup sidewise to the cloud.
6. Implement strict policies for external collaborators
Often for business deals, partnerships, and other purposes, you may have to share some of your cloud data links with external parties. This comes with a huge risk. Because can't be sure whether they are exposing it to others or not. To stop this malpractice a strict policy is a must.
Make a complete policy document specifying who your employees can share information with and some for the external collaborators as well. In case of any violation of this law, victim parties can sue the culprit and ask for compensation.
7. Educate employees
Manier times credentials and confidential information get exposed to third parties due to the negligence of employees. Sometimes, they share the devices with their friends and relatives that they use to access the cloud. Using this advantage even his closest relatives can steal crucial information from the network.
Numerous examples of such events can easily be found in history. This is why businesses and enterprises must have sessions with their employees to aware them of data security issues.
8. Take off access from the off-boarding employees
When any of your employees switch jobs and goes somewhere else, don't just give him a friendly farewell, but also make sure he has no more access to your network. Otherwise, your cloud security will be at high risk.
Because he can easily steal your valuable data and sell it to the wrong people for money. Even you cannot hold him accountable for that. If you aren't experienced in how to do that, better hire a professional.
9. Run sudden security tests
This is a common but most useful tactic to find out if there is any loophole through which scammers can penetrate your cloud. How to do that? Let you be a cybercriminal and make real attacks on your networks from all possible angles.
This will help you find out if there is any real weakness and make a list of things that should be tested later on. Such as servers, passwords, software, and authentication system.
Note: Don't forget to send a note to your cloud provider before running this test. Because due to suspicious activities, if they put down your data storage system, it could cause a huge financial loss to your business.
Types of Cloud Computing Environments and Cloud Computing Services
Many people think the cloud computing environment and cloud computing services are the same thing. But that's not right. There is a considerable difference between the two. Let's clear up the confusion with this discussion.
Types of Cloud Computing Environments
There are three types of cloud computing environments (also known as models). Enterprises choose the one that meets their specific requirements. They are:
◉ Public Cloud
Third-party cloud service providers own the public cloud environment. Multiple enterprises can share this environment on a pay-per-use model through the internet.
◉ Private Cloud
The private cloud offers a dedicated environment to one specific organization and doesn't allow any other organization to share it. Its security and control level is much better than the first one.
◉ Hybrid Cloud
This is a combination of public and private cloud models. It allows data sharing between public and private cloud environments.
Types of Cloud Computing Services
There are three types of cloud computing services based on usage and subscription plan. You must know them as well before jumping to the next section.
◉ IaaS (Infrastructure as a Service)
IaaS offers the fundamental infrastructure of virtual servers, networks, data storage drives, and operating systems over the internet. Examples: Cloud Express, Amazon Web Services, and Sun. This platform is popular among researchers and developers.
◉ PaaS (Platform as a Service)
PaaS offers tools and infrastructures that enterprises use to run and develop web-based applications. Examples: Google search engine, Semrush, and Ahrefs.
◉ SaaS (Software as a Service)
This platform hosts the software and makes it available to several clients and users. Examples: Google Apps, Facebook, and Dropbox.
FAQs on Cloud Security Tips
This section is going to cover the most frequently asked question related to cloud security tips.
How can we improve cloud security?
In the following ways, you can improve your cloud security.
1. Using Strong Password and Multifactor Authentication
2. Encrypting Data
3. Using an Advanced Firewall
4. Keeping a Secondary Backup for Most Valuable Data
5. Educate Employees
What is the most effective cloud security tip?
Multifactor authentication is currently the most effective way to ensure top-notch cloud security. OTP SMS, PIN, email code, app authentication, security questions, etc. are some of its examples.
What are cloud security threats?
There are several threats involved with cloud security. The most common of them are:
1. Data goes to personal devices
2. Data theft by others
3. Unauthorized users get access through vulnerable APIs
4. Misconfiguration makes hacking easier
5. Weak authentication
6. Account Hijacking
What is the biggest risk associated with cloud computing?
Data loss is the biggest risk associated with cloud computing.
Is cloud computing safer or riskier?
More and more research is going on every day to make cloud computing risk-free. It is a better option to store data than the on-premise data centers. Besides, through multifactor authentication and data encryption technologies, you can make your cloud environment safer.
Final Thoughts on Cloud Security and Services
Gartner predicts public spending on cloud services could reach $480 by the end of 2023. people and enterprises are moving more rapidly toward the cloud culture than ever before. Because it relieves them from having to maintain a self-data server, hire professionals, update it, and many other hassles.
Promoting innovation and enabling flexible data access at the same time is a great challenge for IT professionals today. And this becomes quite very easy with the cloud culture. Once you get used to its infrastructure, you will find many other ways to defend its security on your own.
Hopefully, you have loved this article. If you love to receive more interesting articles like this one, subscribe to our newsletters below and also follow our official Facebook and Twitter pages for regular updates.
Subscribe To Our Newsletter
Don't miss any updates of our new templates and extensions
and all the astonishing offers we bring for you.