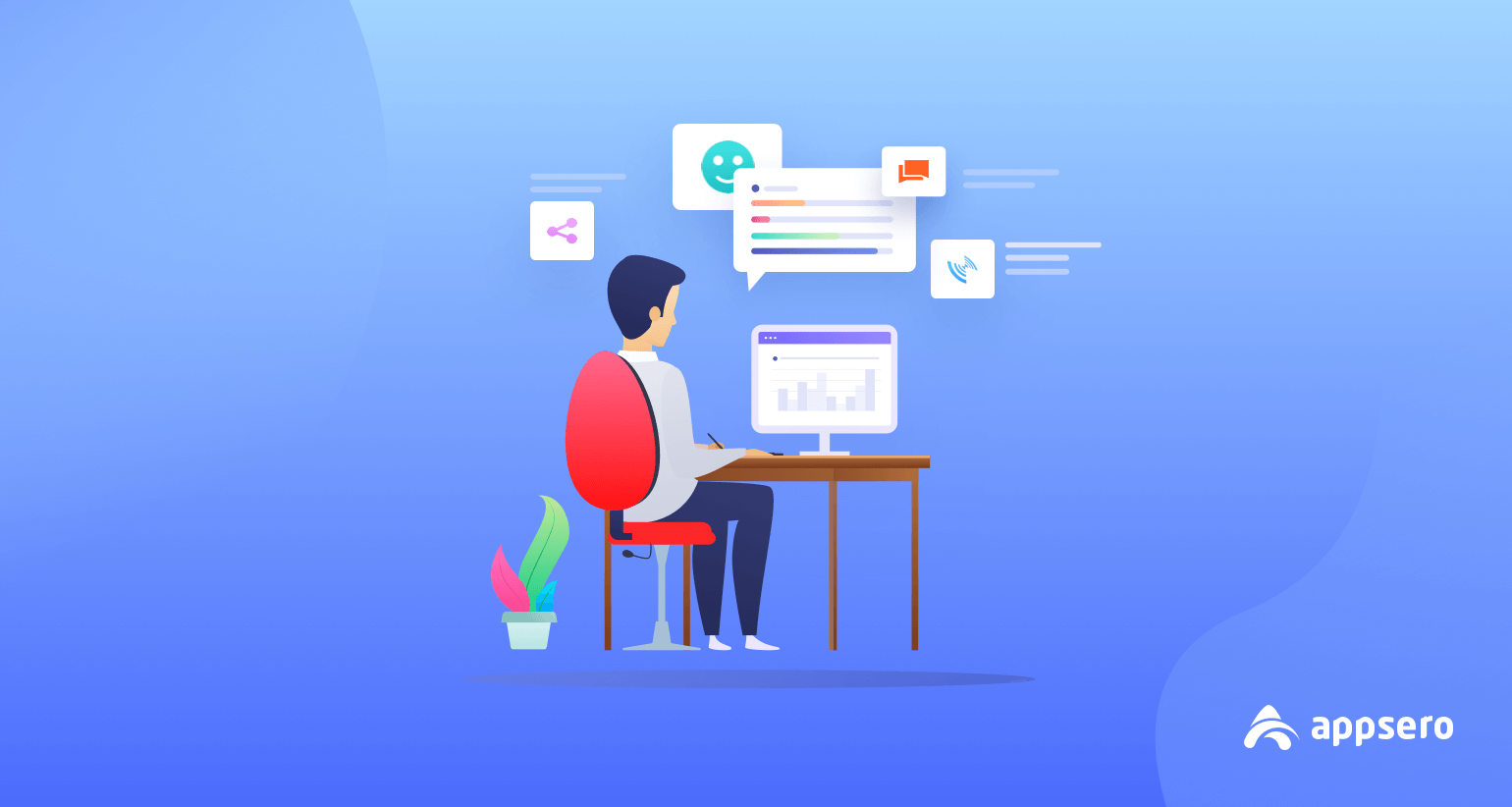 7 Brand Monitoring Tools for Beginner Developers (With Essential Tips)
Nowadays, we're living in an era where everything is open to everyone because of the Internet. Let's assume, you have a brand and someone makes comment about your brand in an article, web page, blog, forum, or social media channel.
If he tags your brand, then you can find it easily. But, not everyone who talks about your company online will tag you. And if it's a negative opinion, it could significantly impact your reputation.
Then how will you find out that negative comment if they don't tag you? This is the exact scenario where brand monitoring comes to the rescue. A brand monitoring tool will help you to get rid of this situation along with other benefits.
However, it's never been easier to observe, analyze, and optimize the conversation around your brand. This is why we have created this article and with these tips and tools guide, you're off to a great start. So, keep reading!
Why Can't You Ignore Brand Monitoring to Grow Fast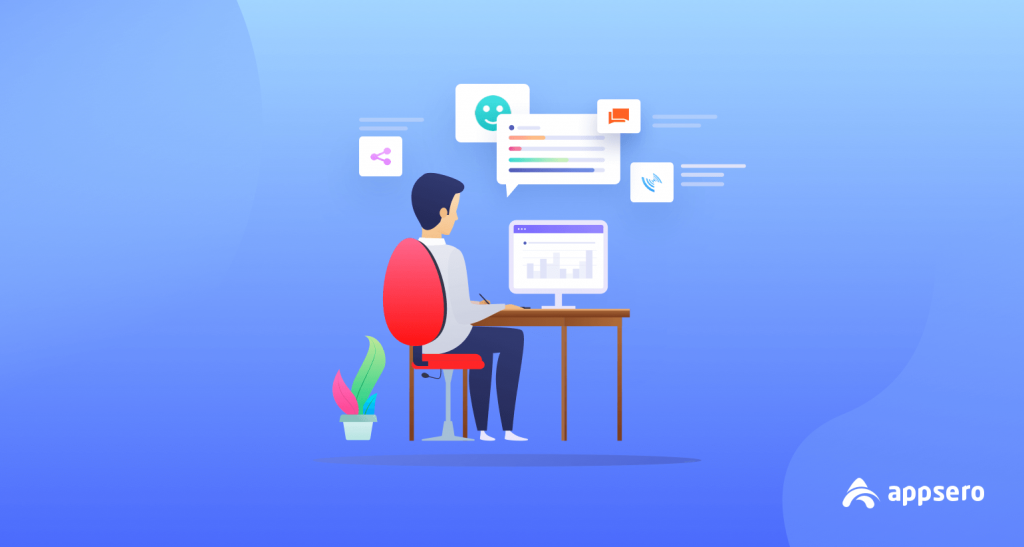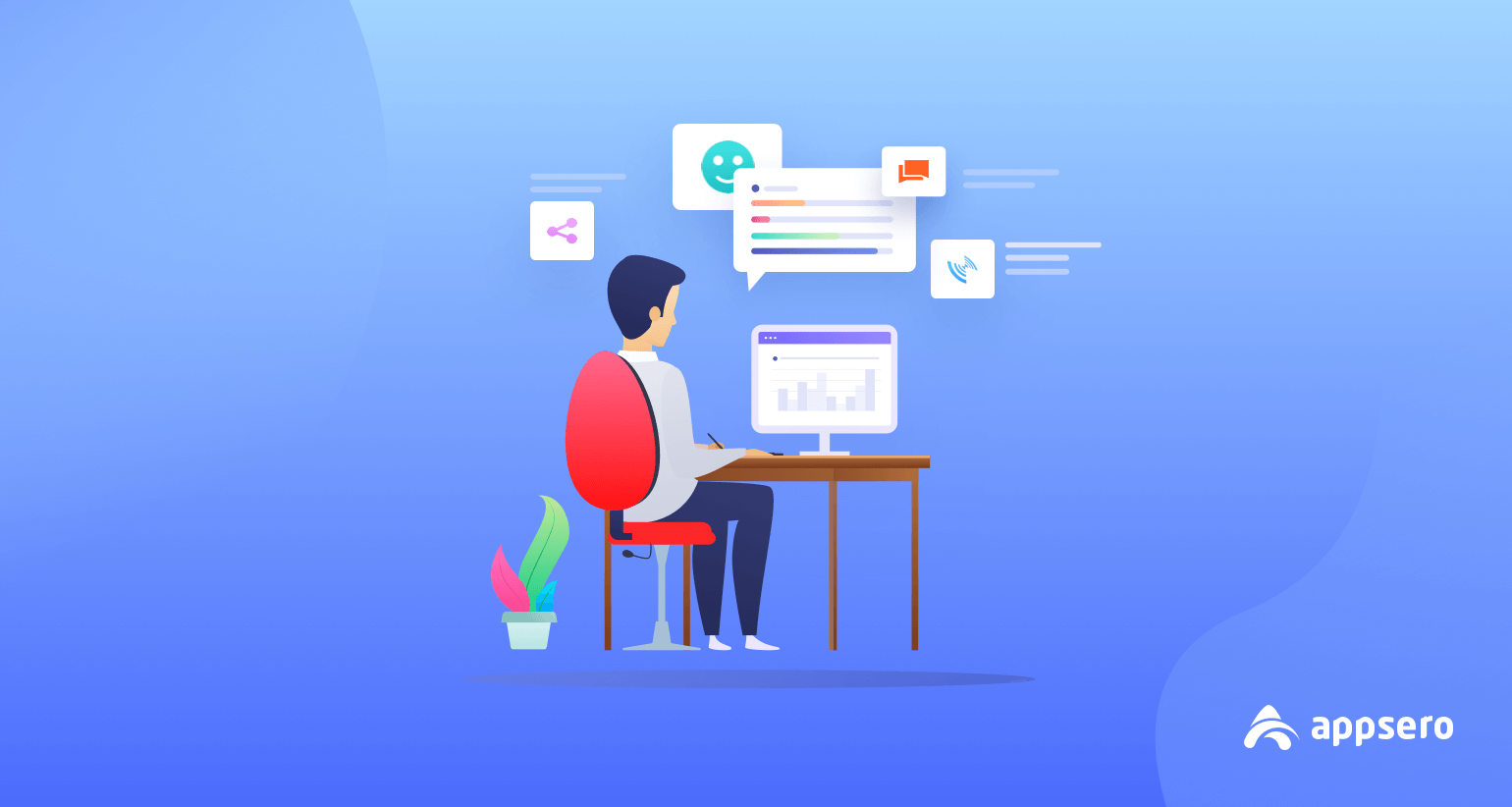 As you know brand monitoring is the process of monitoring various channels to find mentions of your brand and assessing what is being said about it. It consists of discovering, reporting, and reacting to the different conversations and coverage happening around the brand.
So, if you are aware of the consistent growth of your brand, you just can't ignore brand monitoring for your business. It can help you in many ways if you make the best use of it.
Brand monitoring can help you identify how your brand is being spoken about
Pinpoints any negative sentiment related to your brand that needs to be addressed
Use insights about how your brand is perceived to aid the development of the new product, services, or goods
Address consumer reaction to your or your competitor's brand including crisis management
Gain knowledge about how both your brand and competitor brands are being perceived on different platforms
Brand monitoring is also hugely beneficial for market research, as you can put together information and insights that are relevant to specific topics and keywords surrounding your brand.
What to Monitor for Your Brand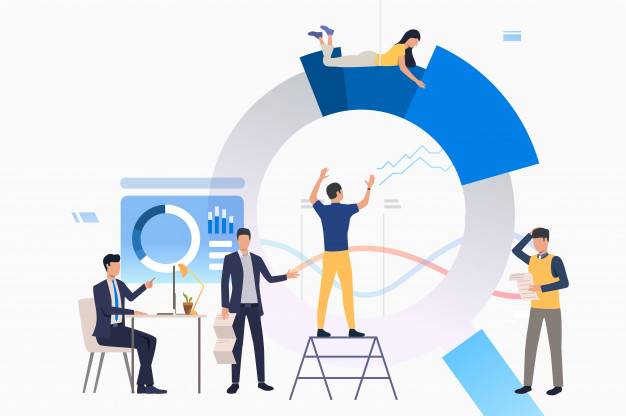 Now you know that what exactly brand monitoring is and how it can benefit your business, the next step is to understand what you need to monitor. There's a whole range of keywords you can monitor beyond your brand name. So if you want to really make the most of brand monitoring, you will need to get a clear idea of all of these points.
1. Your Branded Keywords
Of course, the first thing you'll need to monitor is your branded keywords. This could be your brand name or your brand slogan. For example, let's say you sell multi-vendor marketplace creator software like Dokan. You'd want to monitor the keyword "Dokan" and the slogan "multi-vendor marketplace software."
You should also monitor the variations of your brand name, because not everyone may use the same term to talk about your brand. In this case, you should also monitor keywords like "multi-vendor marketplace eCommerce solution", "WordPress multi-vendor marketplace", and "multi-vendor marketplace platforms".
2. Topics and Industry Trends
Here you should be monitoring the big picture view of the topic you're looking to cover. Start searching for key topics associated with your brand. Here you will get insights into what phrases your audience used to talk about key topics in your industry. This way you'll start to note trends, which can help your content and marketing campaigns.
3. Mentions of Your Brand & Products
This is the most obvious and most important element to keep watch for. Keep watching for the direct mentions and tags of your brand name or products. Try to figure out topics like, are people talking about you? What are they saying? Did they mention you? and more related topics to your brand.
4. C-Suite & Brand Public Figures
Larger companies may want to monitor executives who are often in the public eye and maybe the subject of online conversations.
They may even come up in the news or in blog posts. If it's a positive mention, you'll want to acknowledge and engage with the content. If it's a negative mention, you'll want to measure how big of an impact it might make and quickly do the necessary damage control.
5. Inbound links
Inbound link is a great parameter to monitor. Peep your website's analytics to track incoming links. These could lead you to a reference out there on the world wide web that you didn't even know was there. This can help you to understand how people are receiving your product and site.
7 Best Brand Monitoring Software to Monitor Your Brand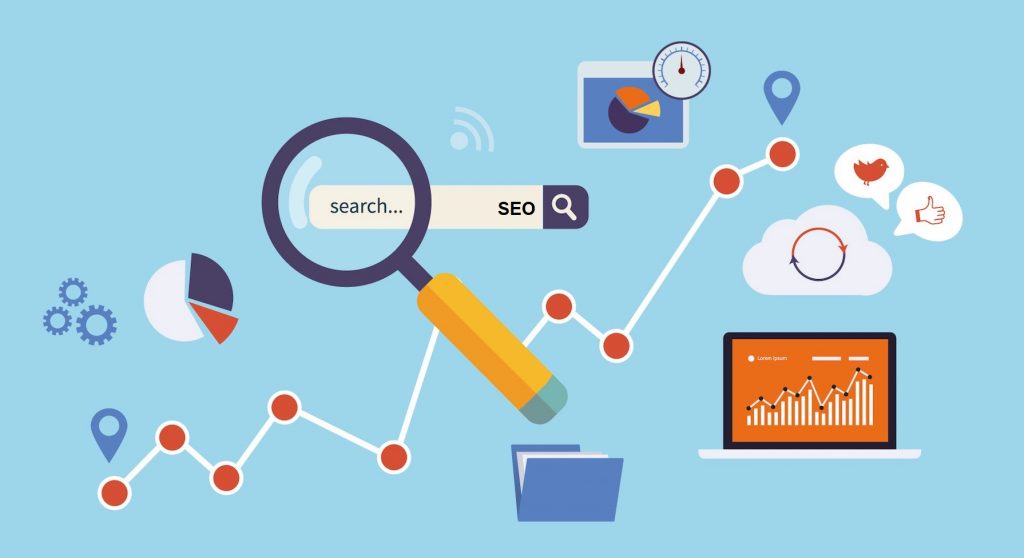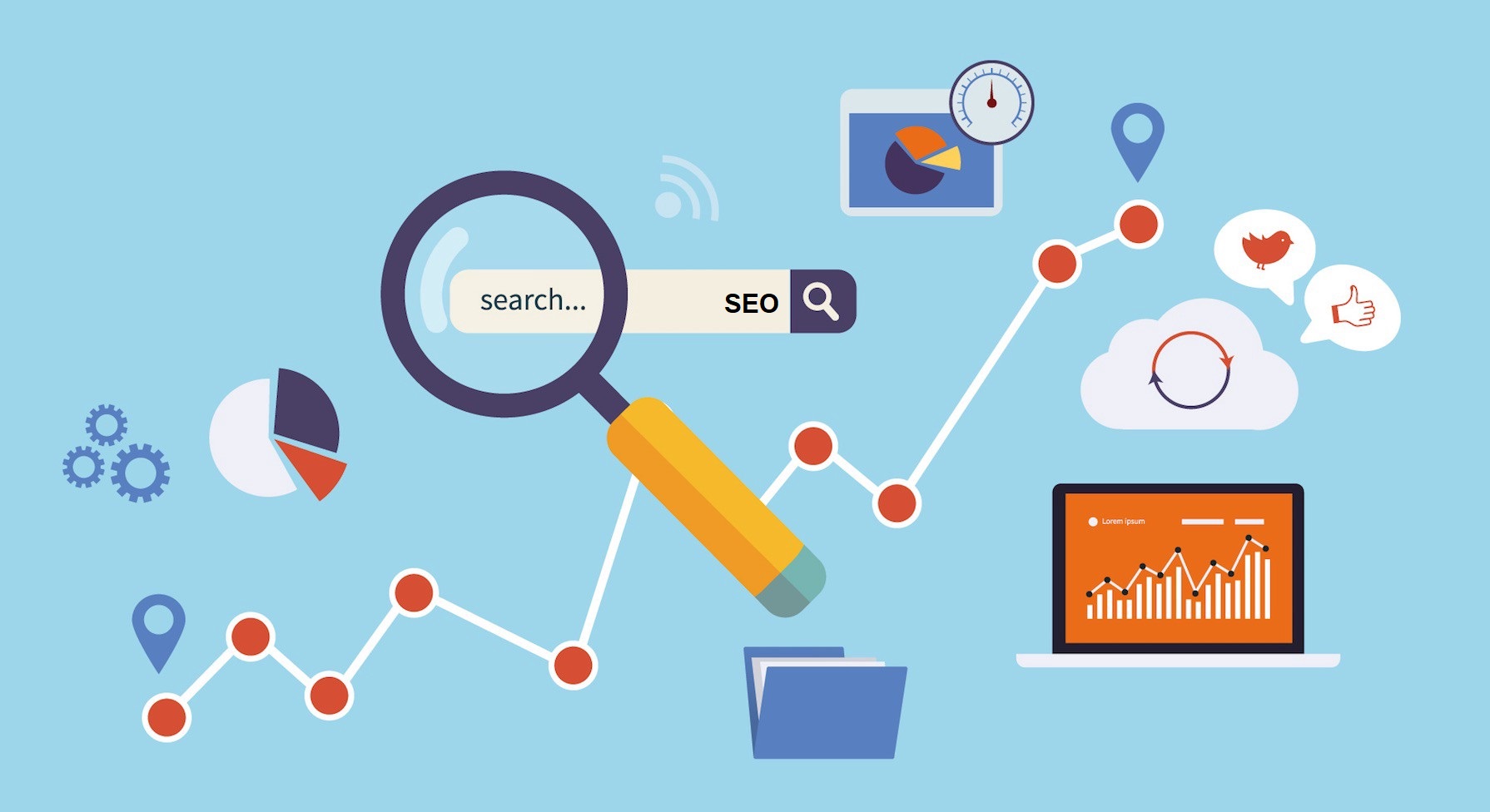 Brand reputation is everything. Especially in the age of the Internet, when anybody can talk about your company online. The number of channels and Internet users makes it hard to follow every mention of your brand.
Here comes the responsibility of a brand monitoring tool. It helps to monitor every single thing that needs to be monitored. Some of the top brand monitoring tools are,
Google Alerts
Social Mention
Mention
Talkwalker
Brandwatch
Hootsuite
BuzzSumo
Apart from this list, there are also a lot of popular online brand monitoring tools available around you. But, these are the handpicked items that are suggested by us.
Google Alerts
Google Alerts is a simple and free brand monitoring tool that anyone can use to start monitoring mentions of their brand. All you need to do is enter the keyword you want to monitor into the search bar and enter your email address. That's all!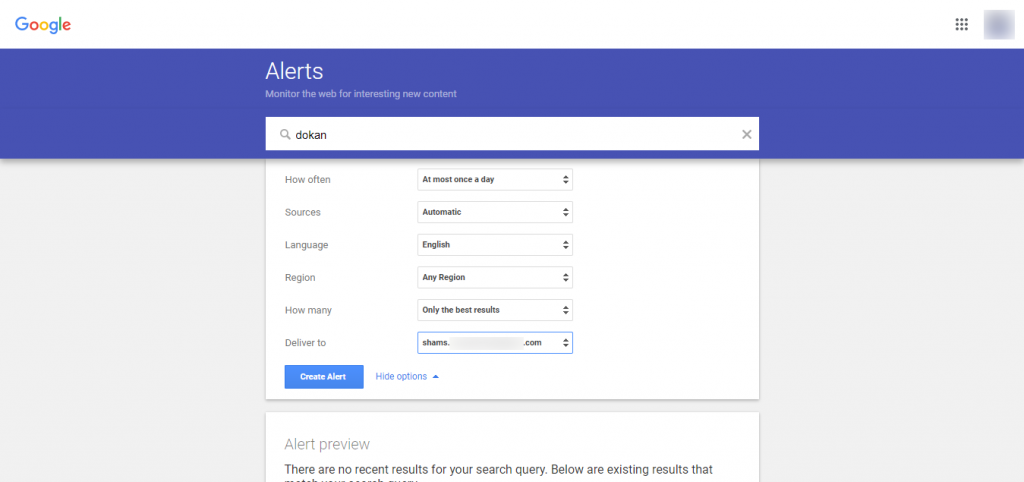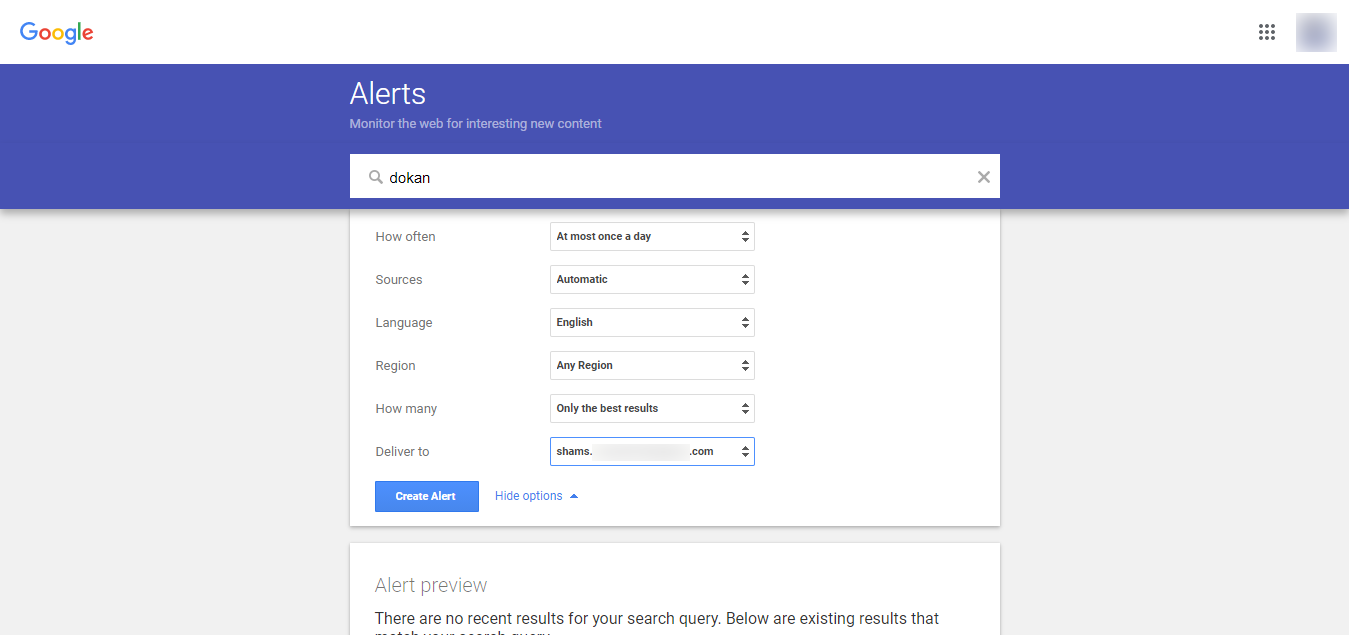 Every time someone uses your keyword online, you'll receive an email. But, using this tool, you won't receive any advanced analytics sections, nor will you be able to set up dedicated notifications or generate reports.
Note: Google Alerts does not monitor social media, but it is a free brand monitoring tool.
Social Mention
Social Mention is another free and easy to use brand monitoring tool. It looks very similar to the Google search engine.
Enter the keyword you want to track in the search bar. Then you can define the source you'd like to look into. You can choose from blogs, microblogs, bookmarks, images, videos, and questions. Unfortunately, it does not offer social media monitoring.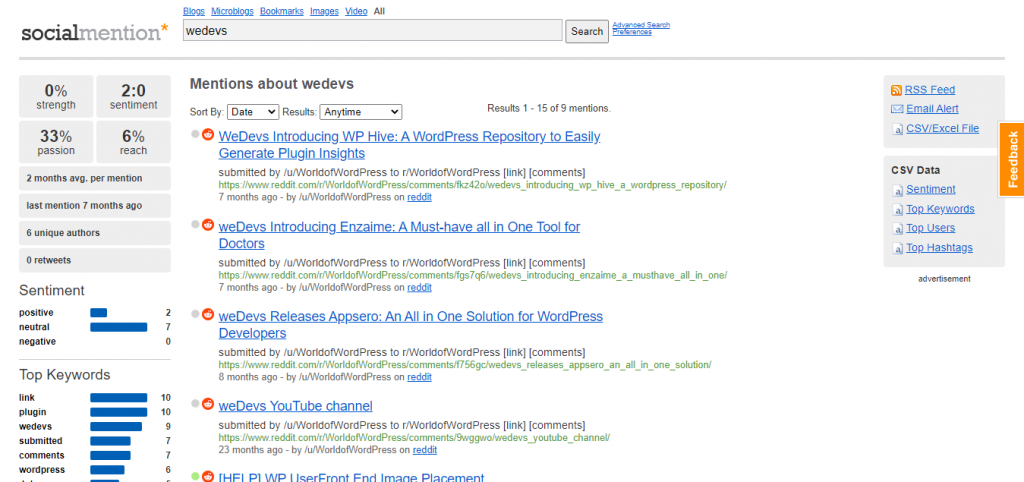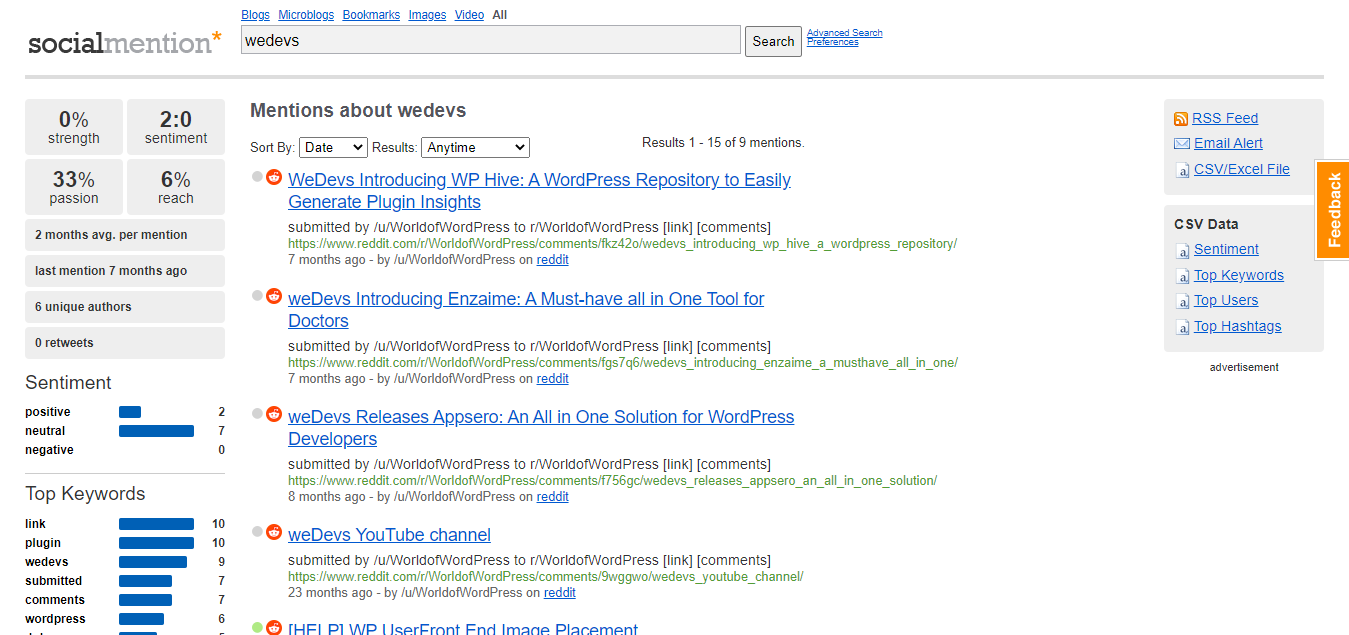 The main drawback to Social Mention is that it does not offer data from social media platforms. Therefore, the results and analytics are limited, and not always 100% accurate.
Mention
Mention is a comprehensive brand monitoring that lets you track conversations in real-time. So you'll be able to provide a timely response to customer complaints and negative brand mentions before the damage is done. The tool collects data from over 1 billion sources including forums, blogs, social media, and more.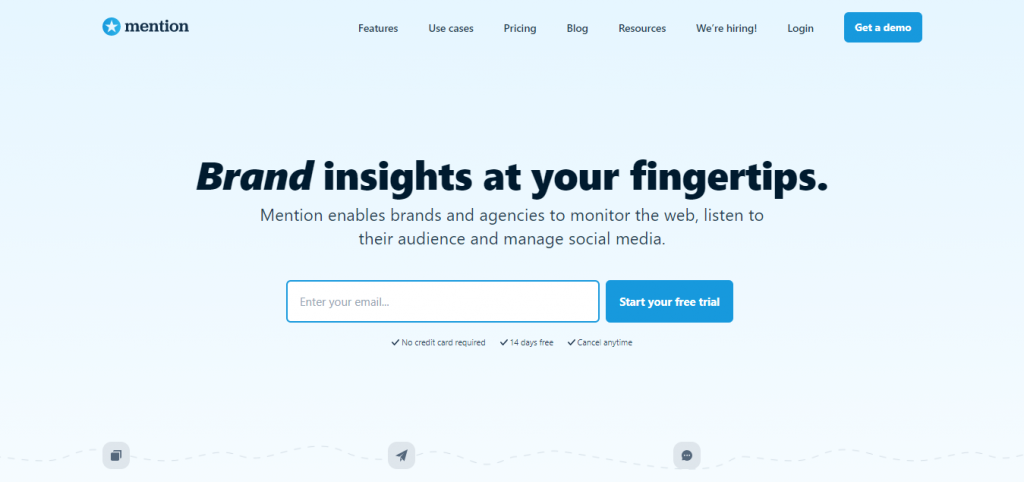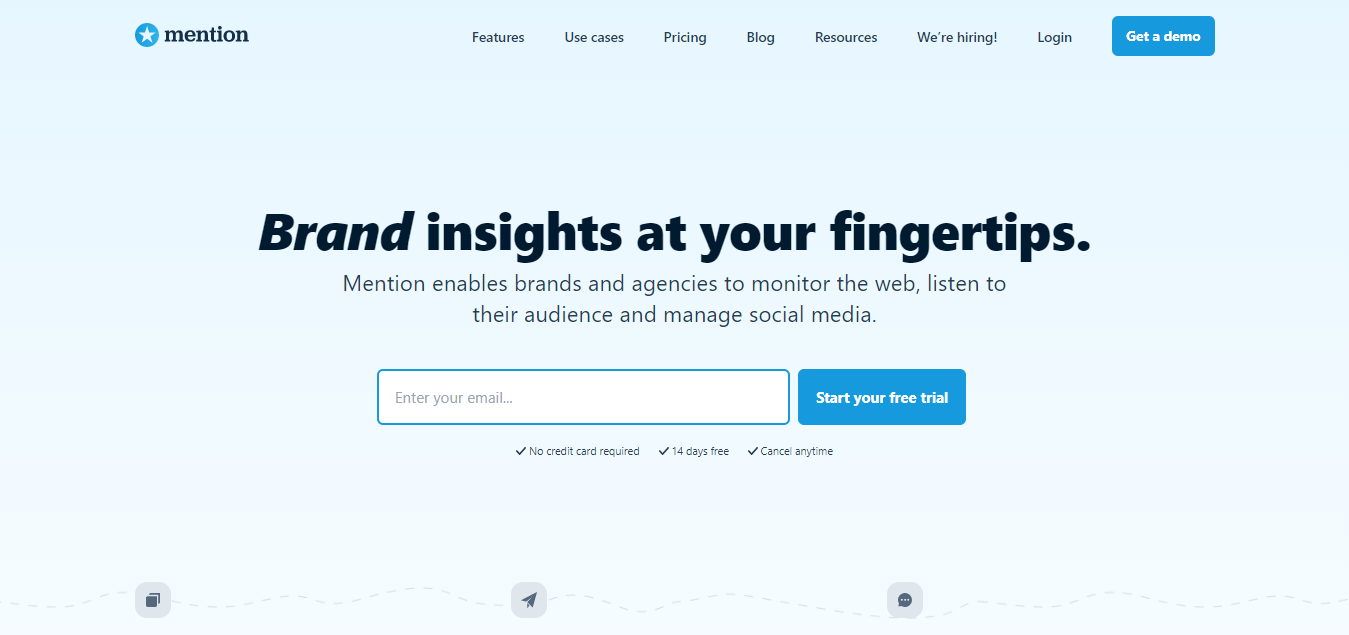 Basically, the Mention is created for organizations or agencies that have multiple brands, especially if these entities have many different competitors. Pricing starts at $29/month for a basic account, and increases due to variables such as the number of accounts, alerts, and more.
In addition to this, you can also set up automated reports to be delivered to your inbox so you can stay updated even when you're not monitoring in real-time.
Talkwalker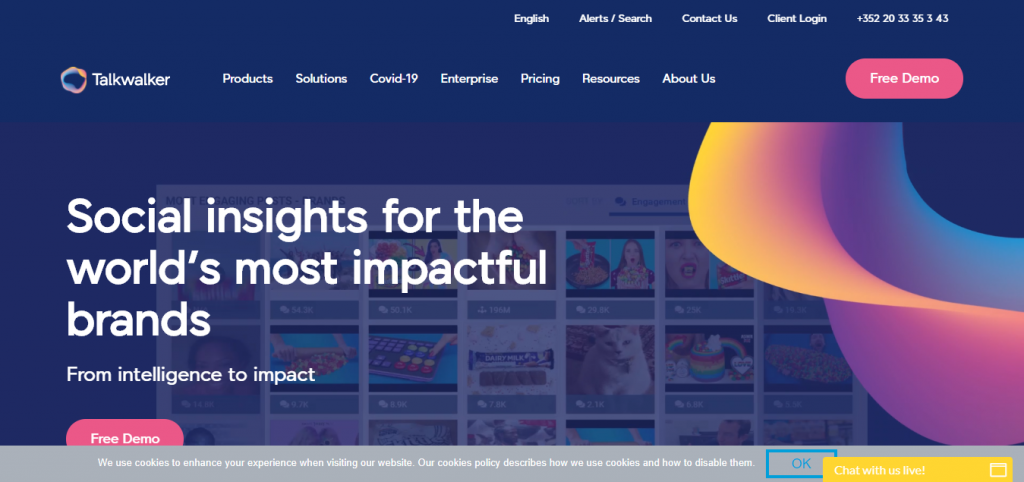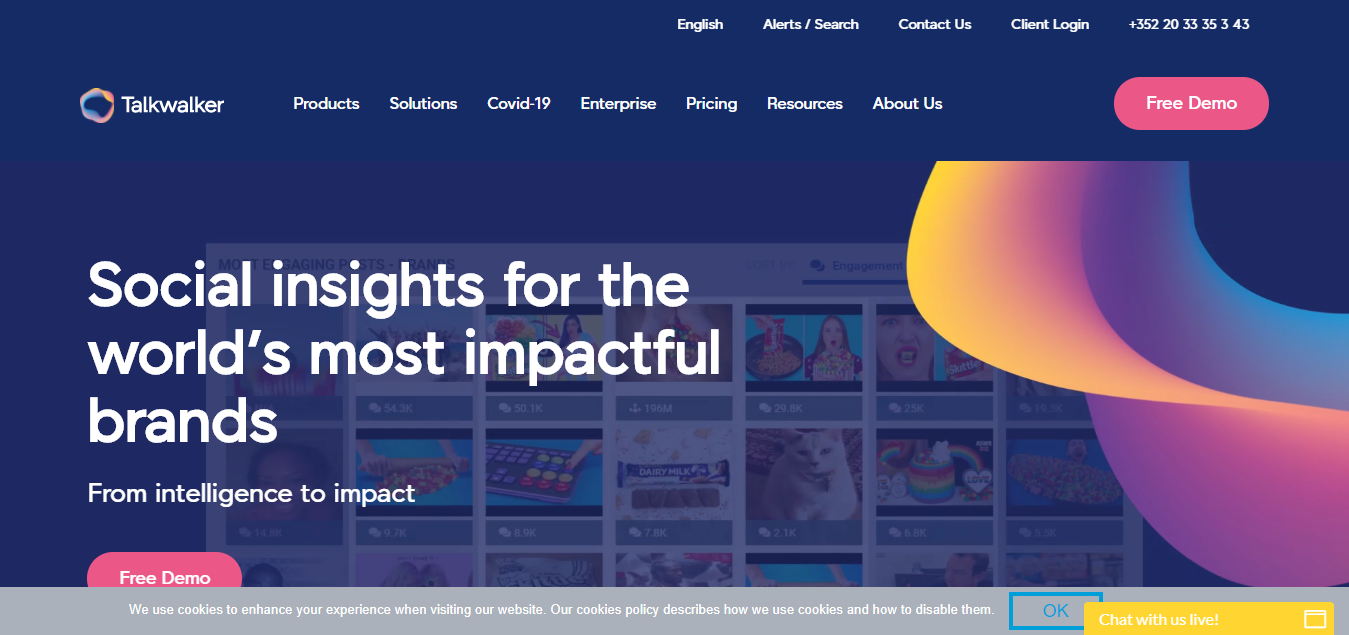 If you want to go beyond tracking conversations and get a bigger picture of how people actually feel about your brand, you can measure your brand sentiment using tools like Talkwater.
In addition to its social listening capabilities, this tool also tracks brand health and sentiment. It even lets you compare your results with that of your competition.
The pricing for Talkwalker is kinda unbearable for small or startup business. It starts at $9600/year for a basic plan.
Brandwatch
Brandwatch is a tool that helps you uncover consumer insights by tracking brand mentions on social media and around the web. It offers historical data and powerful algorithms based on machine learning.
The algorithms will slice and dice data for you to provide: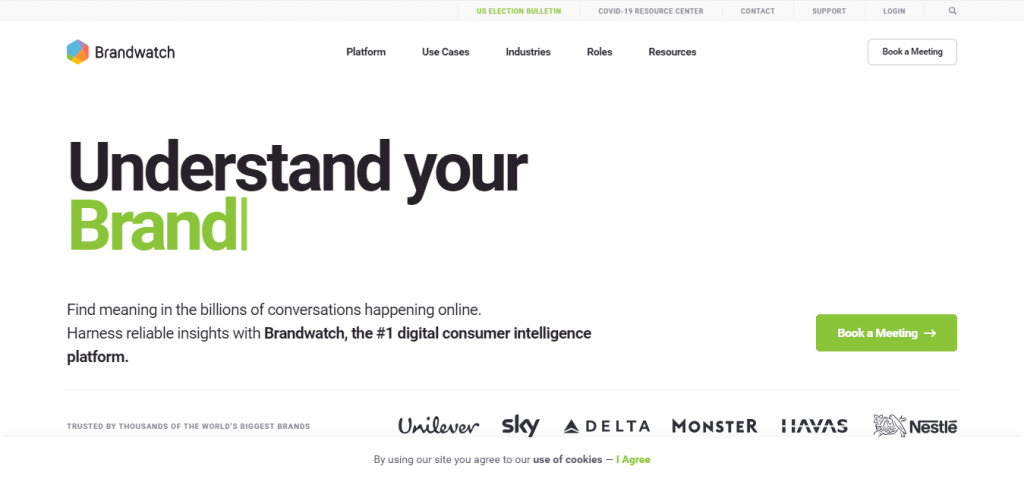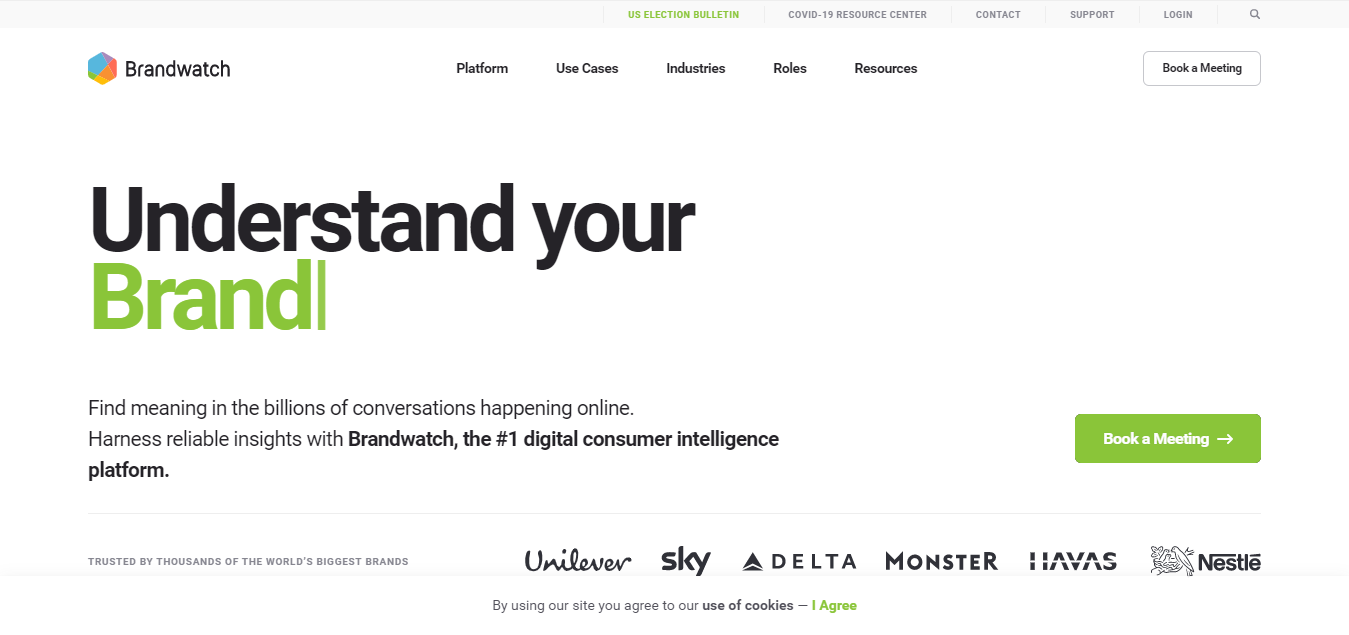 Moreover, Brandwatch offers a reporting platform featuring live data reports and real-time displays.
Brandwatch is a brand monitoring tool dedicated to large companies and enterprises. The pricing is available upon request.
Hootsuite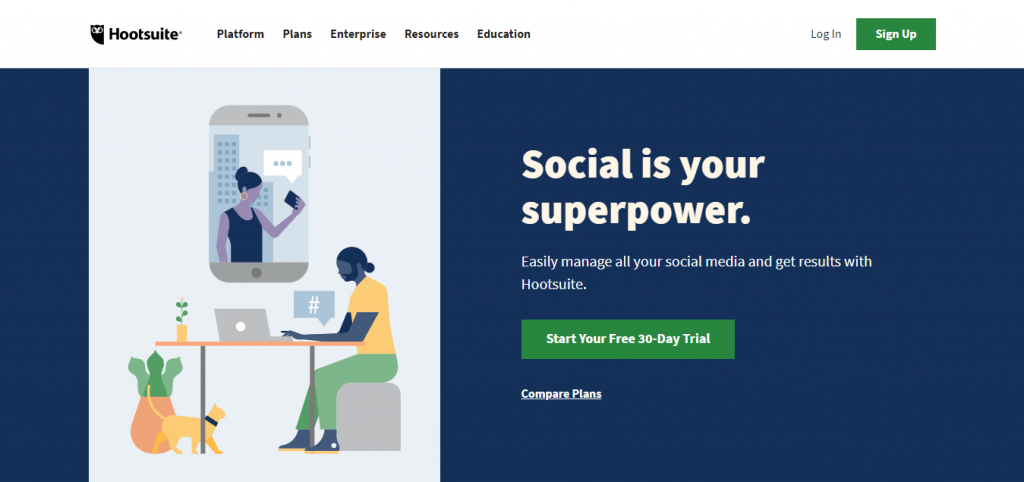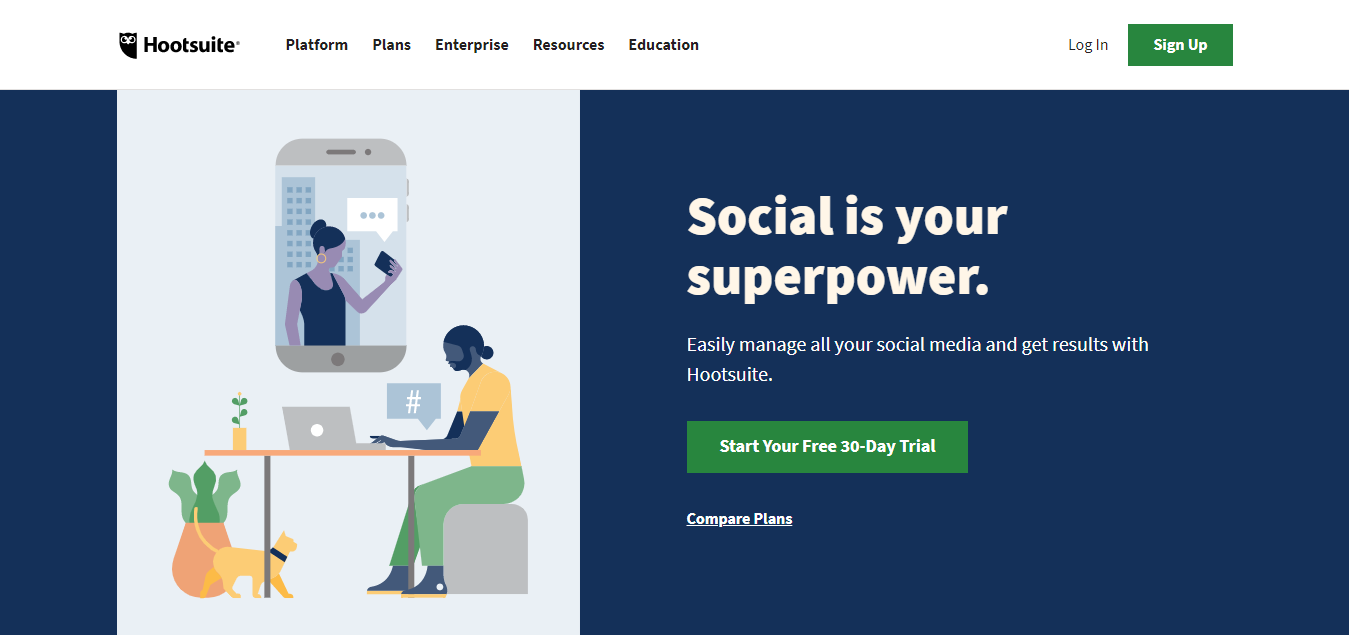 Hootsuite is best known as a social media management tool. With the help of HootSuite, you can schedule your social media posts. But you can also use Hootsuite as a brand monitoring tool and gather all the mentions about your brand online.
It will only collect mentions from social media channels, such as Instagram, Twitter, LinkedIn, or YouTube. It also provides you with an easy way to identify the most relevant conversations by filtering them based on keywords, location, and hashtag.
BuzzSumo
Buzzsumo is a great tool for keeping track of blog content. It comes with a series of advantages like,
keywords and brand alerts
domain alerts – receive a notification any time new content is published on a given domain
author alerts – track all content posted by a certain author
link alerts – get notified any time there's a new backlink to your website (excellent for SEO purposes)
personalized dashboard
real-time notifications
filters to receive precisely the results you need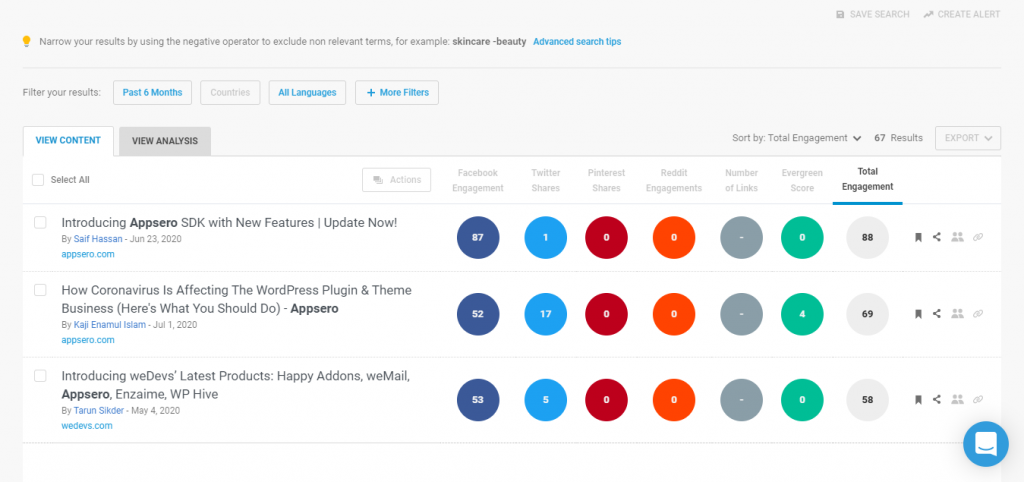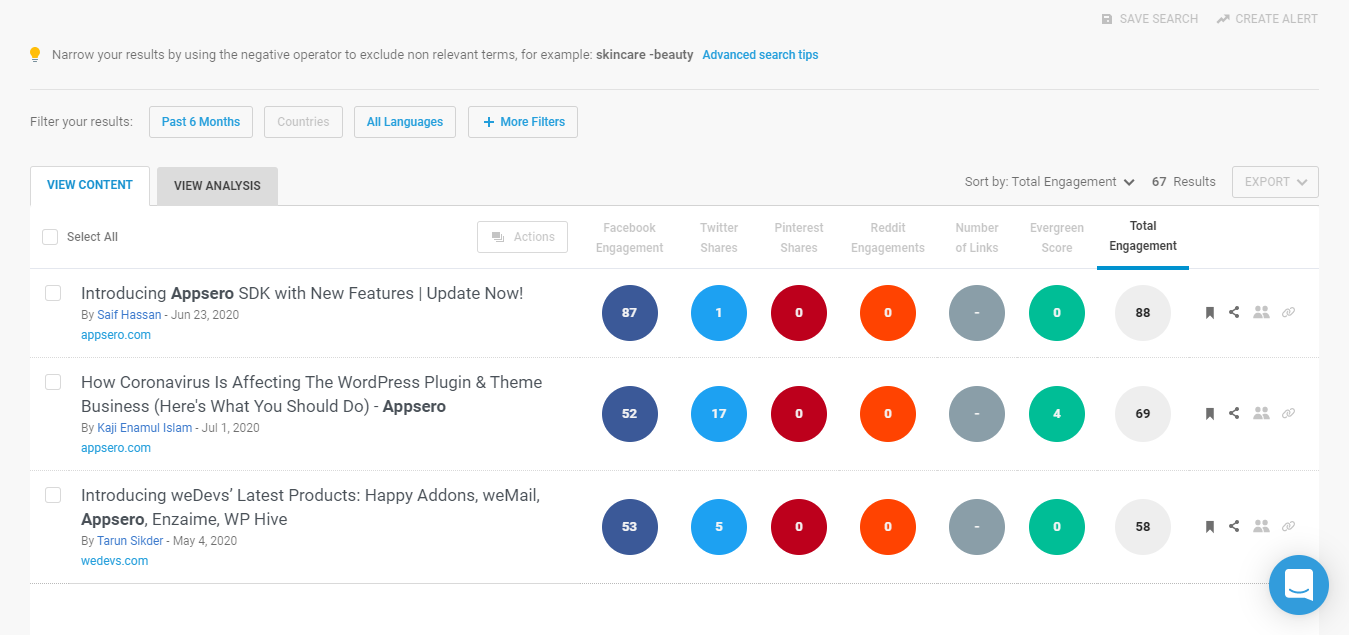 You can search a limited number of daily keywords on Buzzsumo for free, but if you want to set up monitoring to track your brand mentions and competitor content, you'll need to opt for their premium service.
Make the Best Use of a Brand Monitoring Tool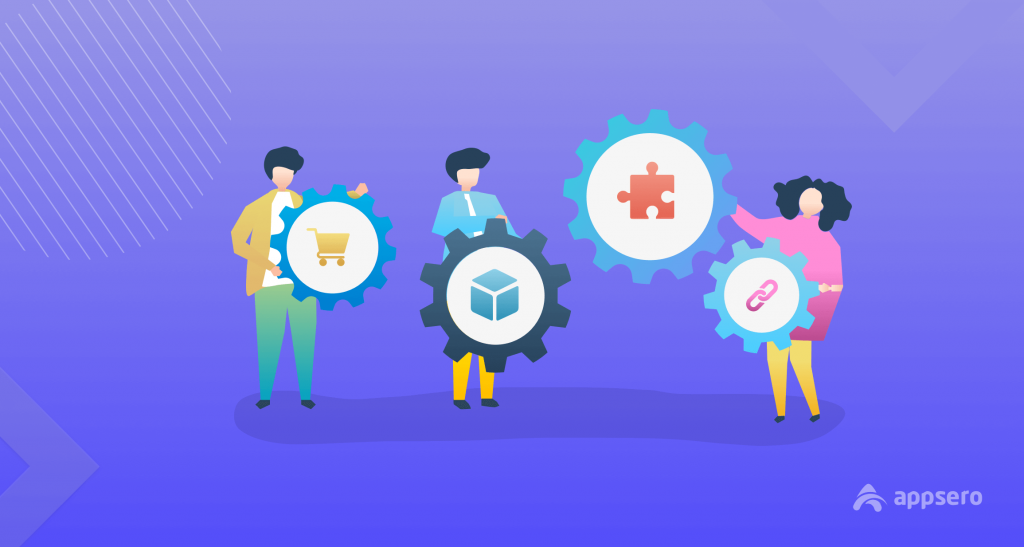 Now you know the reasons why brand monitoring is important and also familiar with some of the top brand monitoring tools.
So, after choosing a brand monitoring tool, you need to know the strategies to make the best use of it. Which is why we are going to discuss how we can use it in the right way to get our ball rolling.
Always Be Aware of Negative Mentions
Positive mentions are always a great thing to achieve. But it doesn't demand a quick reply. Negative comments, on the other hand, need a quick response before they can do much damage. So it's crucial that you set up alerts for negative brand mentions and quickly react with the necessary solutions.
Negative mentions can include your brand or product name along with a specific issue. So you can combine your brand and product name with the keywords "problem" or "issue" to find out negative mentions.
Be Alert with Your Next Plan
Monitoring your brand mentions isn't enough; you need to have a clear idea of what to do with the results. Do you respond to positive comments or only react to them? Do you provide solutions to customer complaints in an open place? Or perhaps you make an attempt to resolve it in private.
You need to prepare this plan along with your team members. Once you are ready with this plan, let your team members know it so that everyone can respond to the audience in a synchronized way.
Decide When to Be Silent
One of the most vital lessons to learn about brand monitoring is that not everything is worth your energy. You may get tons of valuable feedback and genuine complaints from people. However, there may be an equal amount of people complaining about nothing specific and trying to stir up some drama.
In addition, some issues may be too sensitive to respond to. It's important for your team to identify these conversations and brand mentions, and understand which ones they should engage with and which ones they should leave alone.
Take Lessons from Your Competitors
Your competitors can teach you a lot about customer service and brand engagement; whether it's through their successes or failures. So make sure you monitor the competition and analyze their strategies to see what works and what doesn't.
Find out what their customers dislike and like about them. Try to convert your weakness to strength by analyzing your competitors. Don't feel shy to keep an eye on your competitors as they are also monitoring you in the same way.
Monitor Your Brand & Keep Updating Your Products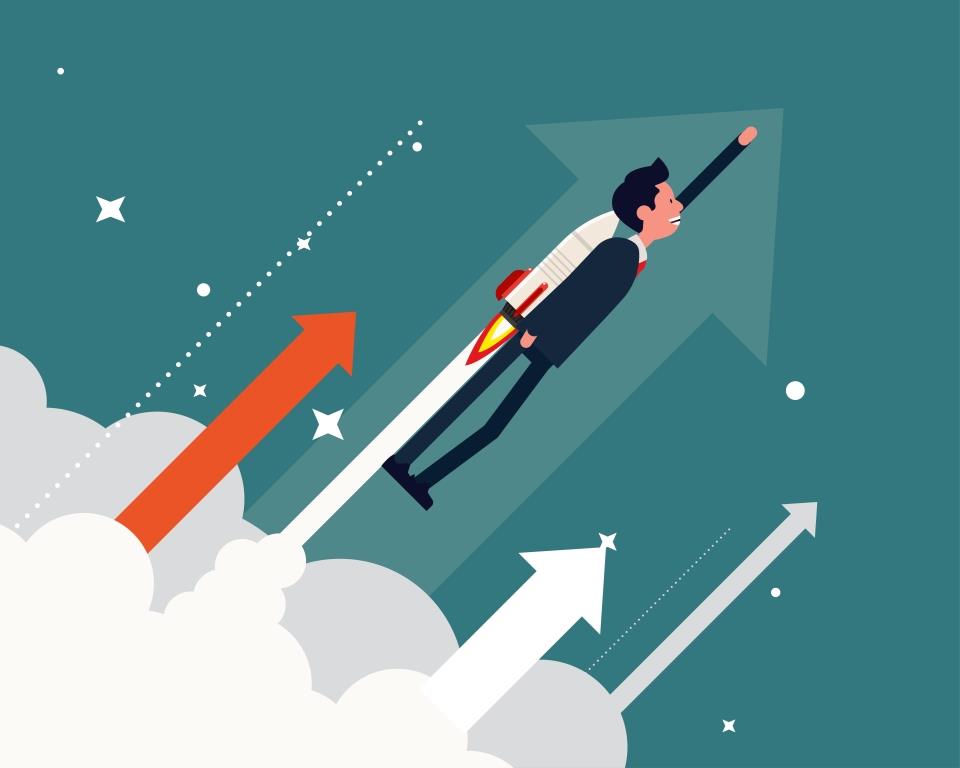 Straight talk? Well, get a brand monitoring tool for your business and start monitoring your brand from now on. It will immensely help you to keep updating your product according to your customers' demands.
Or, if you're already using a brand monitoring tool for your business, let us know which one you chose to use.
Those who are new to brand monitoring, don't let us know if you face any problem while using or choosing a brand monitoring tool. Our comment box is open for you. Good luck!
Subscribe To Our Newsletter
Don't miss any updates of our new templates and extensions
and all the astonishing offers we bring for you.