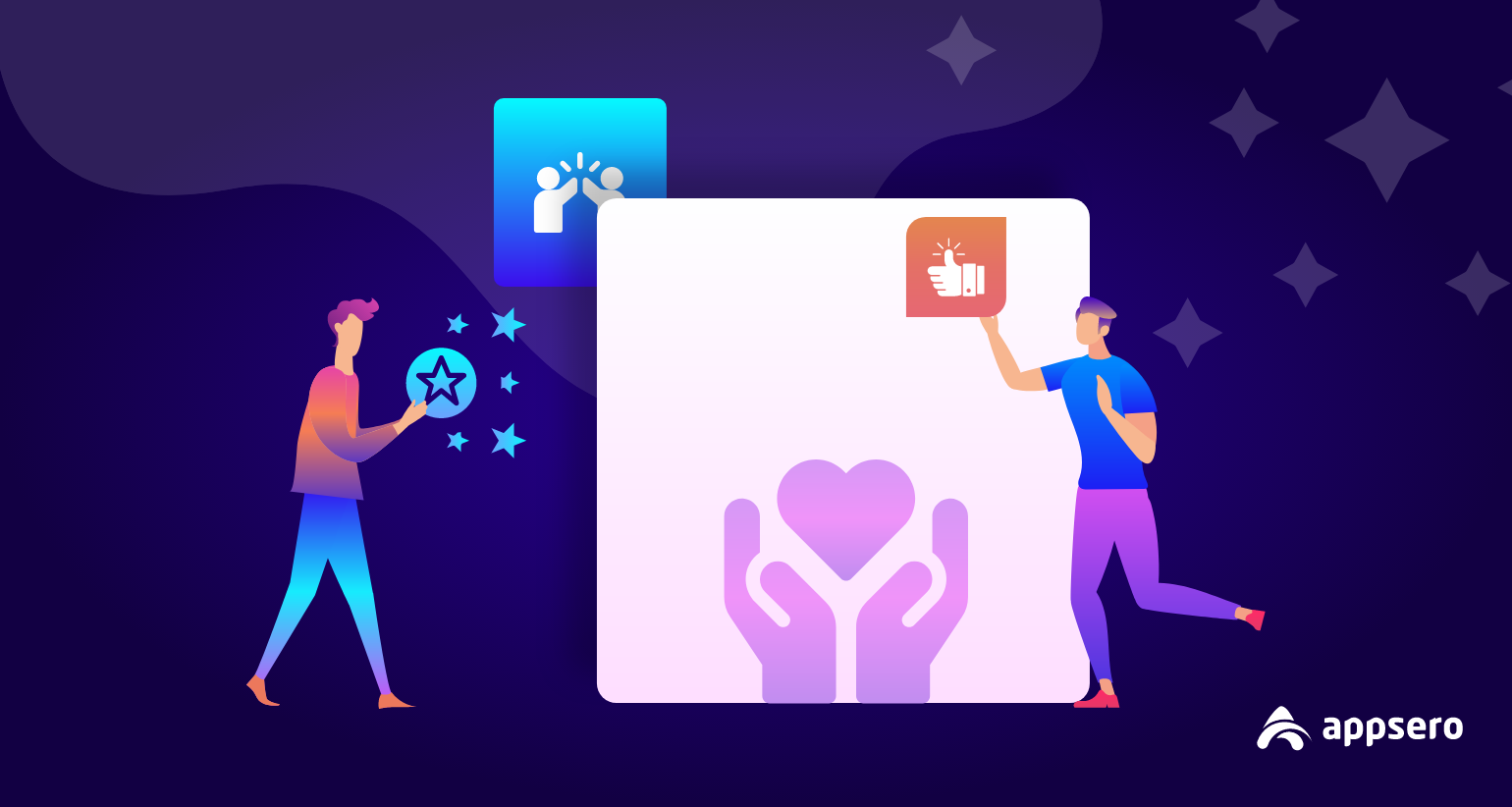 How to Run a Fruitful Customer Feedback Survey: 5 Ways to Follow
Do you know, among 26 unhappy customers only 1 speak out about the problem they are facing? We haven't done this customer feedback survey. Esteban Kolsky, CEO of thinkJar has found this valuable information.
Don't get afraid of the survey result. Undoubtedly, it's a huge number. But you can prevent it by using effective feedback systems.
Normally, a website is the best place to ask reviews from the audience and reader. If you can find out the issues that your customers are facing and solve it in a short period.
Definitely, they will feel your care and don't try to opt-in to another service or organization. That means you will build loyal customers also.
Another crucial factor in customer feedback is, besides bad and good comments you can get insightful comments or suggestions to better your service. You can name it free effective advice from the users.
In this article, we will try to assist to understand what is Customer feedback, How can you get it effortlessly, and finally, how to use it.
So let's begin!
Customer Feedback in Action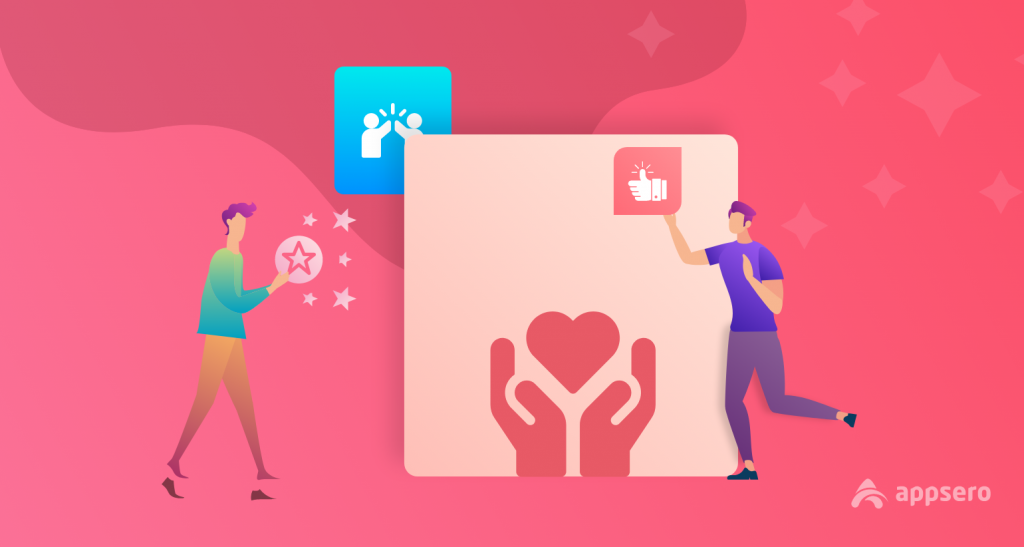 When you run a business, you will have a bunch of customers. And, depending on your service and product quality you will have some satisfied or dissatisfied customers.
Their feelings about the experience they have while using your product is valuable information. We think that is the true customer feedback definition.
The important part is, you can use your customer feedback to re-energize your website or company or brand more sharply.
Most of the time dissatisfied customers comment on your website or support portal to solve their issues. On the other hand, for providing sound service or content you get appreciation comments. Both are important. Let's see why? 
Why is Customer Feedback Important?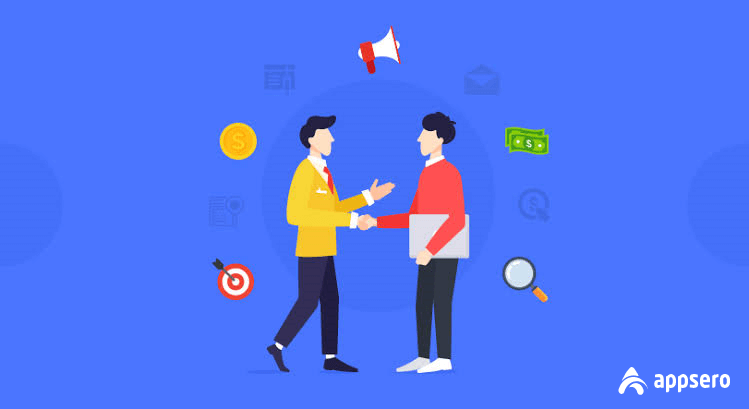 Customer feedback plays a crucial role in improving company performance. Thus, giant organizations take it very seriously.
They just don't look for customer opinions on social platforms or the website review survey. But they are consciously requesting the customers, subscribers, or audience for feedback using multiple surveys.
So, why those companies do such things? Well, we will find it below-
Customer Feedback Survey Assists to Develop Products and Services
If you are launching a new product or service in the market then don't forget to introduce it to your potential customers. Let them comment regarding your idea and review the feedback carefully.
If you can assemble all the insightful customer feedback, you will get more plans that will be loved by most users. That means this feedback is helping you to produce quality output.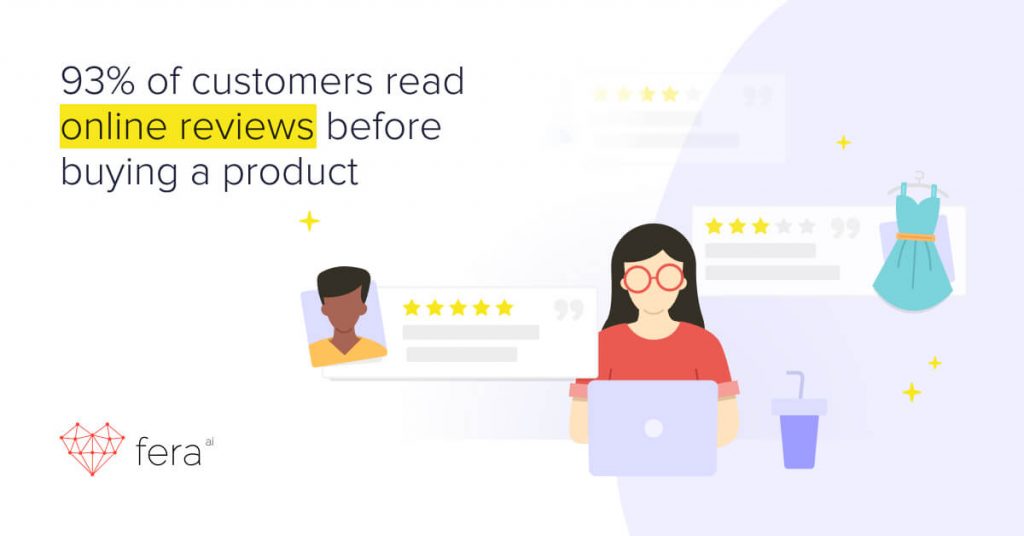 Assist in Case Studies
Do you study cases for developing your business? If you don't then might be you are on the wrong track. Case studies give oxygen to your company.
For proper case research, you must-have resources like customer feedback. So, when you need to do any research or study a bunch of feedback can make it quite easier. 
Stronger Reputation for Business
You have already known that feedback ensures more customers will get back to you. Most importantly, people refer to their friends and like to spend more time on your site.
All these things, help you to build a sturdy position in the market place and a strong brand value in your customer's mind.
Customer Feedback Survey Helps to Increase Sales
Suppose you want to buy food online. Surely you will look for the popular one and after that, you will try to find out the customer's reviews carefully. If you see the ratio of good comments is more than the bad comments, you will not hesitate to order it.
On the other side, if you don't find any customer feedback, it will distract you to order from that store. So, that is how customer feedback effects on sales. 
5 Different Ways to Doing Customer Feedback Survey

Have you ever done customer feedback surveys? If not then the below ideas can help you as a beginner. The pro-business owner can also adapt the concepts for business growth.
1. Know the Specific Time and Ask Their Experience
Before asking for reviews, make sure your customer is at the right moment of their journey with your company's product.
Because asking at the wrong moment can give you bad feedback from that particular customer.
So, ask on a strategic time, like-
Re-order from you
Tag your brand in a social 
Refer your product to friends
Experience success with your product
Suppose your customer has ordered French Fries and want it within 35 minutes. And, surprisingly you have sent it within 20 minutes. Now, it's the perfect time for requesting feedback for your store. Undoubtedly, you will get good feedback.
2. Opt-in Feedback Boxes
When a customer visits your website or product features page, they constantly think of better ways of that product. So, if you can make an opt-in form where the customers will share their feedback and their common information (name, email, address), it can be beneficial for both your website and lead generation.
This customer feedback survey can make your dissatisfied customer satisfied. Moreover, you can analyze your business current situation in your user's minds.
Well, if you get a bunch of feedback what should be the next step. Don't get confused. We have gathered some ideas to reply to them smartly.
If the user complains about bug issues just forward him/ her to the support team.
If the users feel difficulties for using product features provide them a link of a documentation
If you are about to launch a new product and your potential user give feedback about that send them an email with appreciation
3. Send Engaging Email to the Customers
The most commonly used technique for requesting customer feedback is sending emails. This type of email when customers buy a service.
You have also got this type of email if you have purchased anything from online. Sometimes you get the option for rating the service.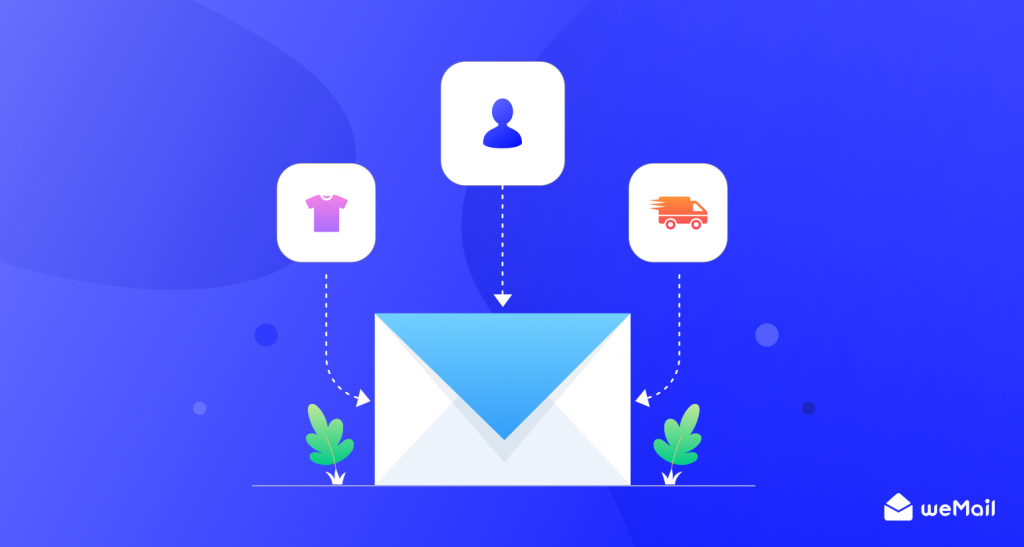 4. Using Transactional Emails
Normally, these emails are sent while anyone signs up on your website or you want to confirm his/ her subscription.
Moreover, it doesn't use for company promotion. Though transactional email newsletters are always strict to the purpose you can use it as a scope for getting feedback from your customer.
Suppose you have sent an email for a security alert of their account which is related to your product. This can be an appropriate time for asking the feedback on your service.
5. Do Live Chat with Customers
What is better than doing a live chat to understand what your customer thinks about you? In the live chat, people try to connect with the support team or developers where they speak out about their problems. Actually, they try a quick solution.
And, satisfied customers give positive feedback and do free branding in front of live audiences.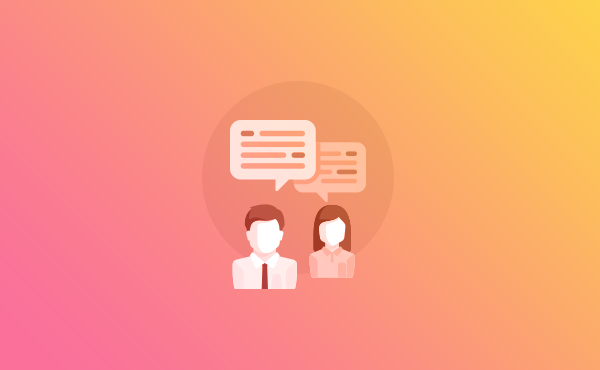 Actually, live chat can do more than that. Because-
It's an affordable scope for a customer feedback survey
Interested customers can easily attend
Effortless to analyze which issue is mostly bothering the customers
Live chat can bring you instant sales
5 Types of Customer Feedbacks
If you want to get real changes in your business, then you must try some customer feedback surveys. You will get different types of feedback. For achieving more success all you need to do is knowing them and utilize them according to your need.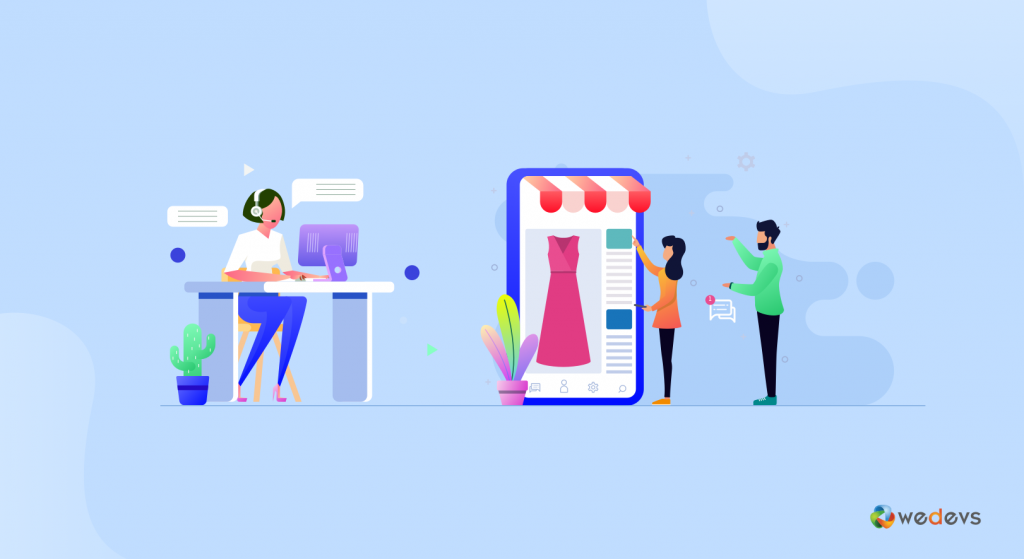 1. Product and Service Feedback
When people talk about your product, service, or brand offerings you should take it carefully. Because these types of feedbacks help you to re-built your product if most of the people speak about the faulty side.
Basically, it shows how the customers are accepting you. Moreover, you can make long-term changes both in sales and reputation. 
2. Customer Satisfaction-dissatisfaction Feedback
Here, a business owner can get both useful and negative comments.
Never forget one thing, users like to give positive feedback when they get overwhelmed with your service compared to others in the market.
So, this customer feedback can present your products to the upcoming potential customers.
In contrast, when people find any fault or issues in the product they do dissatisfaction comments with all their hearts. The worst part starts when a customer buys a service and don't get the result as expected. This feedbacks can ruin your image on the marketplace if you don't take any action to satisfy the customer.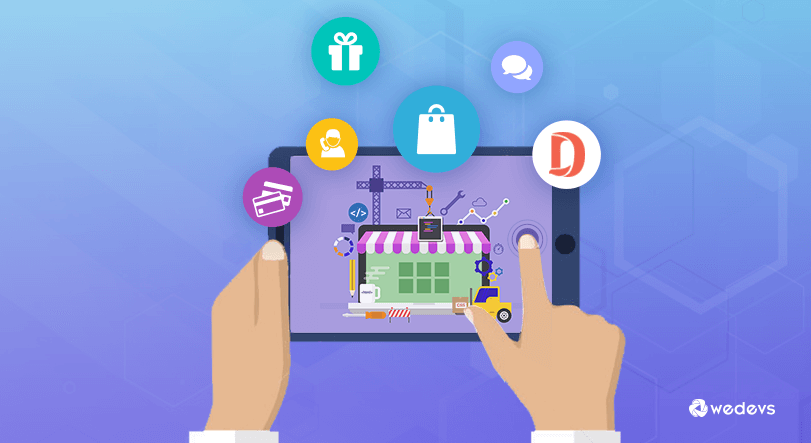 3. Sales Customer Feedback
Marketers do different types of marketing for brand promotion. Basically, effective and strong promotion is always done by the customers.
So, when you start any sales strategy, you can get ideas through your customer feedback systems. The users will determine perfectly, whether your strategies are working or not.
4. Loyalty Feedback
There are some feedbacks that will reflect your brand royalty to the audience. Your return policy, money-back-guarantee, or super customer services can bring loyalty feedback.
This type of customer feedback survey can help you to understand where should you focus more.
5. Customer Choice Feedback
This type of feedback actually works well to improve your product or website design, sales methods, marketing platforms, and strategies.
In a nutshell, it helps to increase customer engagement and all over the business view to the user.
We've also made a short video on this topic to save your time and help you understand the key points easily. Watch the following video and subscribe to the Appsero YouTube channel for more videos.
Reliable Customer Feedback Generating Tools for WordPress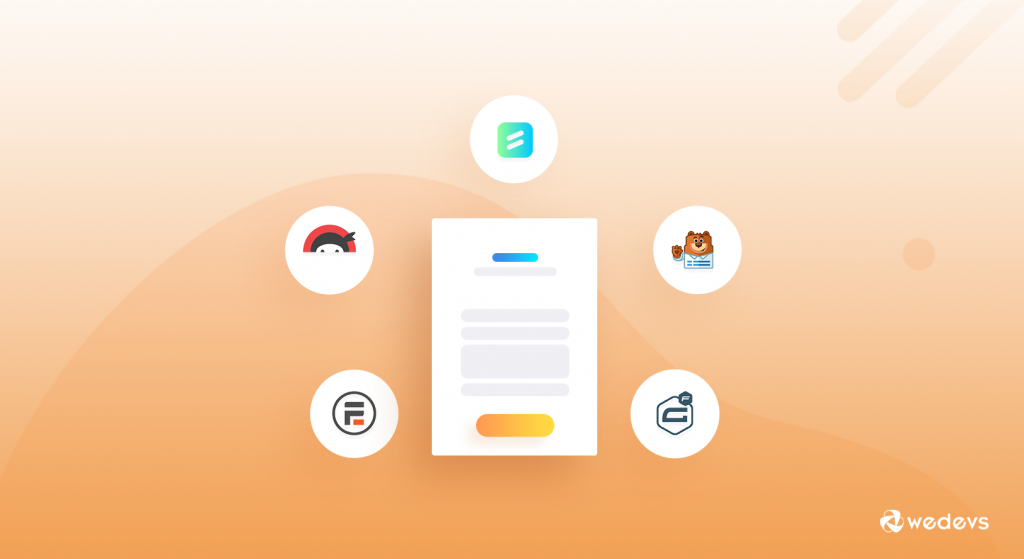 We know that product managers or marketers do customer feedback surveys. Besides analyzing people's thought they have some other essential staff to do. Thus, they want a solution that will collect their opinions automatically.
Most welcome if you are one of them. Here, we will share some customer feedback tools for WordPress websites which will minimize your work pressure. You can name them WordPress feedback form as well.
Quiz and Survey Master
WPForms
Mopinion
CaptainForm
JotForm
Ninja Forms
Summing Up on Customer Feedback Survey
Phew! So, that is for today. We have tried our best to give you the ideal view of the customer feedback survey. Are you continuing the survey regularly? If not then try to continue it with all the ways we have said above.
Most importantly, keep surveying with transactional email, Live chat, and Opt-in forms. However, you will get some help from the survey tool also.
Well, we hope the question, how to get customer feedback will get some appropriate and helpful answers.
If you have some queries don't forget to leave a comment below.
Have a lovely day!
Subscribe To Our Newsletter
Don't miss any updates of our new templates and extensions
and all the astonishing offers we bring for you.