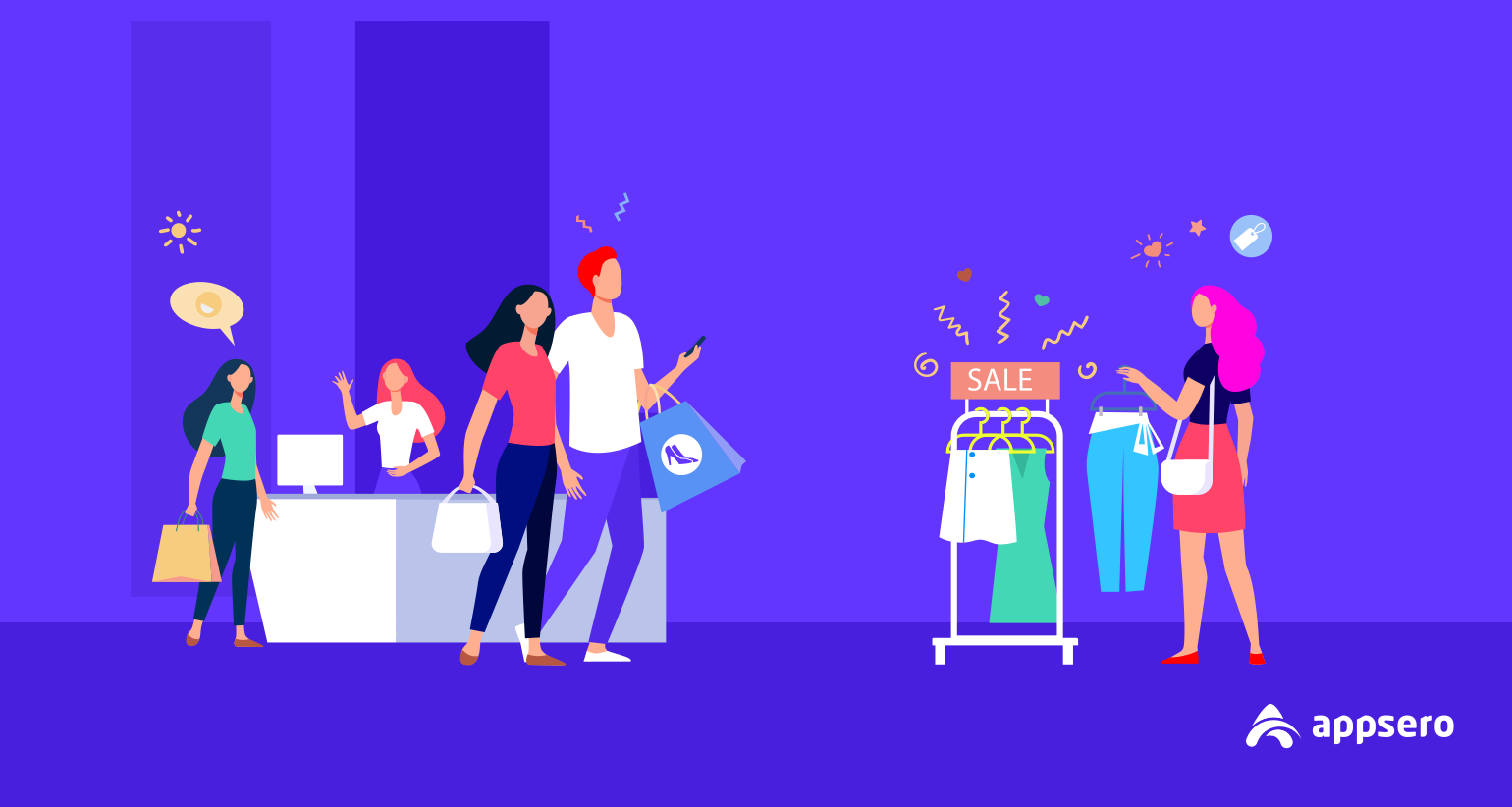 COVID-19 Effects: Consumer Behavior Research
The pandemic has affected lives all over the world. Most of the businesses have shut down for months. Thus, the global economy has suffered a lot.
All these have changed the way consumers behave, as shown by consumer behavior research. And not to forget, with the economy reopening for a comeback, it's crucial to understand the consumers' behavior for a successful transition.
So, how the client response changed, and how it will affect businesses in the long run? Let's find out!
The Effect of COVID-19 on the Consumers & Economy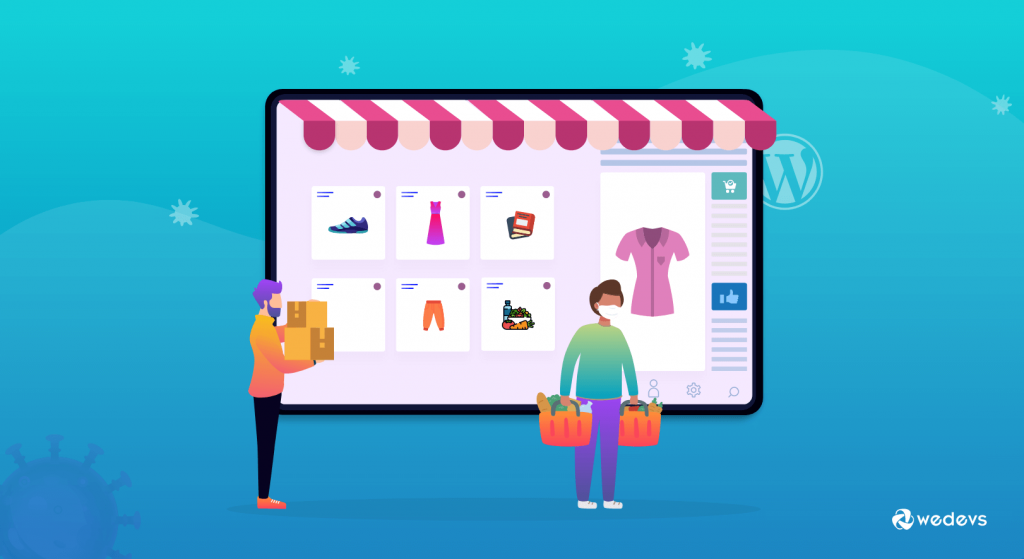 Pandemic has brought changes in our behavior in various ways! The way we shop, decide on what to purchase, interact, and work.
Pre-COVID, customers interacted differently than that of the pandemic. With one lockdown after another and minimal interaction, people quickly shifted to digital shopping. Also, to note, an increasing number of people are purchasing online than they did before the pandemic began. 
Customers are more inclined to purchase only essential items at present. Unless brands find a way to be adaptable to this sudden change, they'll lose out on their customers and ultimately suffer.
Consumer demands have changed, and this will affect the supply and the business. 
How Did the COVID-19 Pandemic Begin in First Place?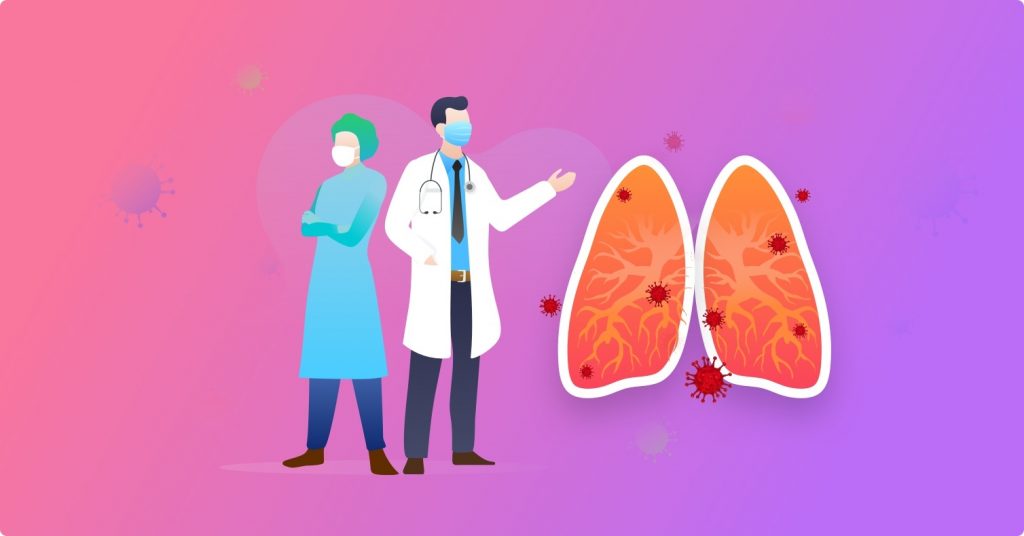 Initially, the novel coronavirus spread out in Wuhan City in Hubei province in China. The World Health Organisation reported the breakout on 31st December 2019, moving to declare it as a global health emergency by 30th January 2020.
On 11th March 2020, WHO announced it as a worldwide pandemic. Governments all over the world imposed travel/ movement restrictions and lockdowns as safety measures to deal with the outbreak.
Panic Buying
Now let's focus on how the economy has suffered due to COVID lockdown. There's no doubt that it has caused one of the massive global recession to date.
Since the beginning of the pandemic, with factories closed, there's a shortage in supply. As a result, this will undoubtedly disturb a range of sectors. Wait! There's one more factor that is playing an important role to cause the shortage.
And, one of the main culprits? Panic buying!
Consumers in many places bought a large number of essential products, fearing the perceived danger of the pandemic. Not only this has caused the prices to soar high but also created a shortage of these items.
Panic buying is a social-psychological factor where people buy certain items in large quantities due to various factors. You can say it's a type of hard behavior showcased by consumers.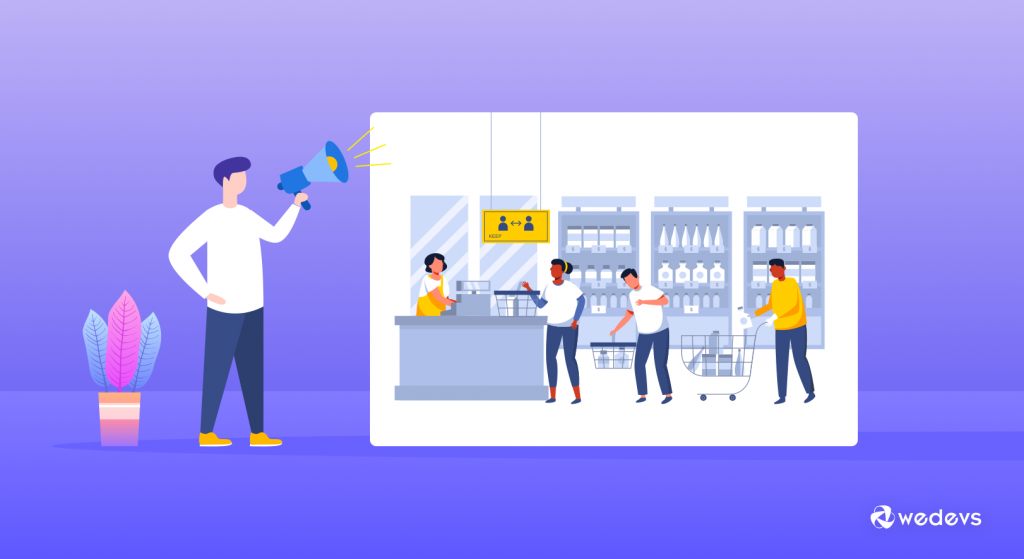 An interesting topic in the consumer behavior theory, there are negative aspects to it.
But why do people panic-buy in the first place?
Because:
Many consumers have a specific perception of threat regarding the particular health crisis (COVID pandemic), real or not.
Fear of product shortage (i.e. What if I don't get this essential product later on?)
Distress about the unknown future.
It acts as a coping mechanism for the anxiety caused by the situation (pandemic).
No, this isn't the first time that panic buying has occurred. If we take a look back in history, it happened several times. For example:
The Influenza "Spanish Flu" pandemic
During the first and second world wars
The Bengal Famine of 1943
The oil crisis of 1979
With the onset of the COVID pandemic, people started mass purchases out of fear. Stores ran out of several essential commodities, not to mention the prices hiked up. 
The common items?
Hand sanitizer
Antibacterial wipes
Face mask
Alcohol hand-rub
Bottled water
Food
Tissue
Toilet-roll
Medication
Many online vendors, such as Amazon started to pull out items listed by third parties for sale. And this was due to concern over unfair price inflation, which is unethical. Amazon even restricted selling particular items such as thermometers to health professionals and other related agencies.
Customers Behavior Changes for Cutting Job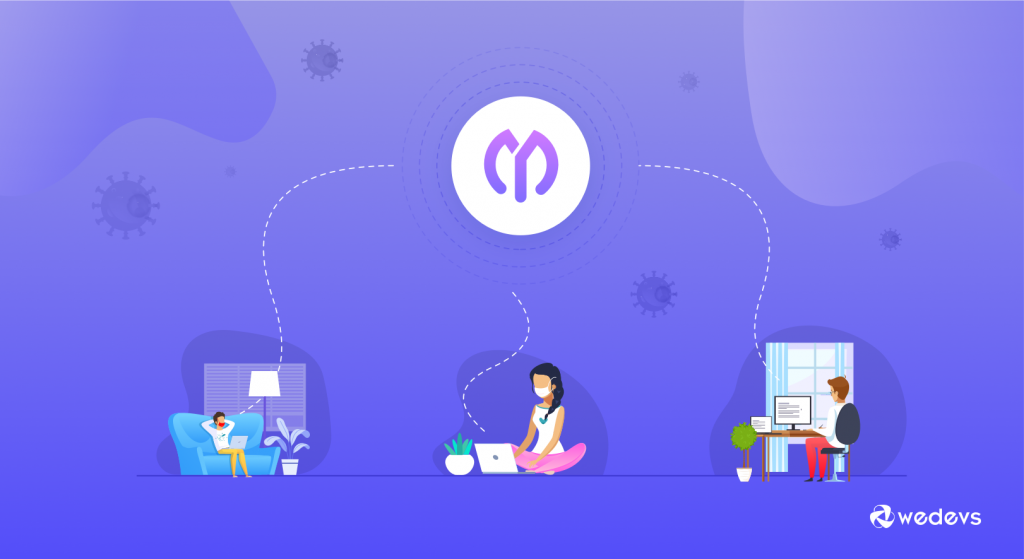 By March 2020, the pandemic also crashed the global stock market. The stock market worldwide was already affected by the significant increase in COVID 19 cases outside China. The financial world saw one of the massive single-week declines since the financial crisis of 2008 by 28th February 2020.
With export bans and imposed tariffs, as protectionary policies caused further inflation.
As the COVID infection spread all over the globe, various business, technology, sporting, and fashion events got canceled and postponed. Not only that, but this also has affected the hospitality, travel, and tourism industries.
Moreover, the estimated monetary loss could be in billions.
With most businesses closing down, many people lost their jobs. A significant portion of the population relying on the market and humanitarian assistance got affected the worse.
According to the International Labour Organization, there have been approximately 400 million full-time job cuts globally, from April to June 2020.
During the first nine months of the pandemic, workers all over the world saw a 10% decline in their income.
To deal with these disruptive changes, governments globally have announced various economic recovery programs to revive the struggling population and businesses.
Consumer Behaviour Trends: Pre COVID-19 & At Present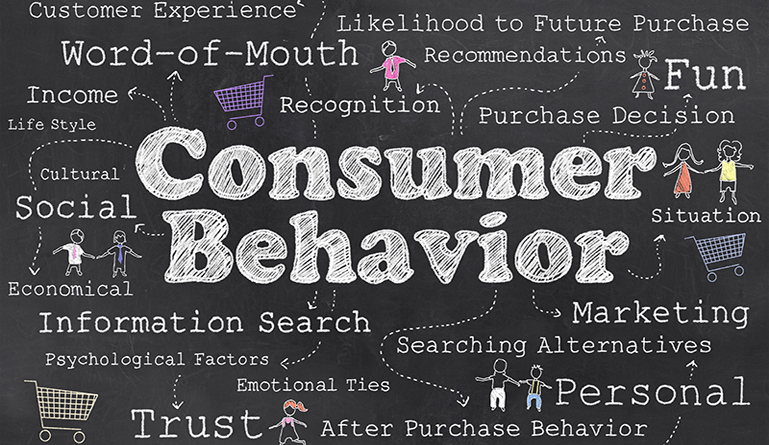 Due to the uncertain future, consumers have slowed down their spending, which came up in consumer behaviour research. With decreased imports and hiking prices, customers are thinking twice to resume back to their old consumption habits.
Currently, there's a huge demand for locally produced goods and brands. Also, due to safety precautions, consumers are shifting towards online purchasing. 
Why? Here are some reasons:
Better personalized experience which many brands can't offer online.
A safer way to shop for what they need, without going outside.
Less human interaction (safety measure during the pandemic).
Easy to find any product on the internet from the comfort of one's home.
Freedom of consumer's choice when purchasing any item.
Online shopping saves a lot of time and energy.
Previously, consumers didn't think much about buying non-essential items. With an income and job security ahead, they could afford a lot of stuff.
However, currently, customers are moving away from this trend. They are more mindful about what they purchase and trying to limit waste as much as possible, by cutting down on non-essential purchases.
The consumers are more worried about:
Health
Economy
The future security of jobs and income.
According to the consumer behavior research carried out by Accenture, 64% of respondents are worried about their health and the pandemic's impact on their job security.
While 82% are concerned about other's health, with a whopping 88% are worried about the overall economic condition.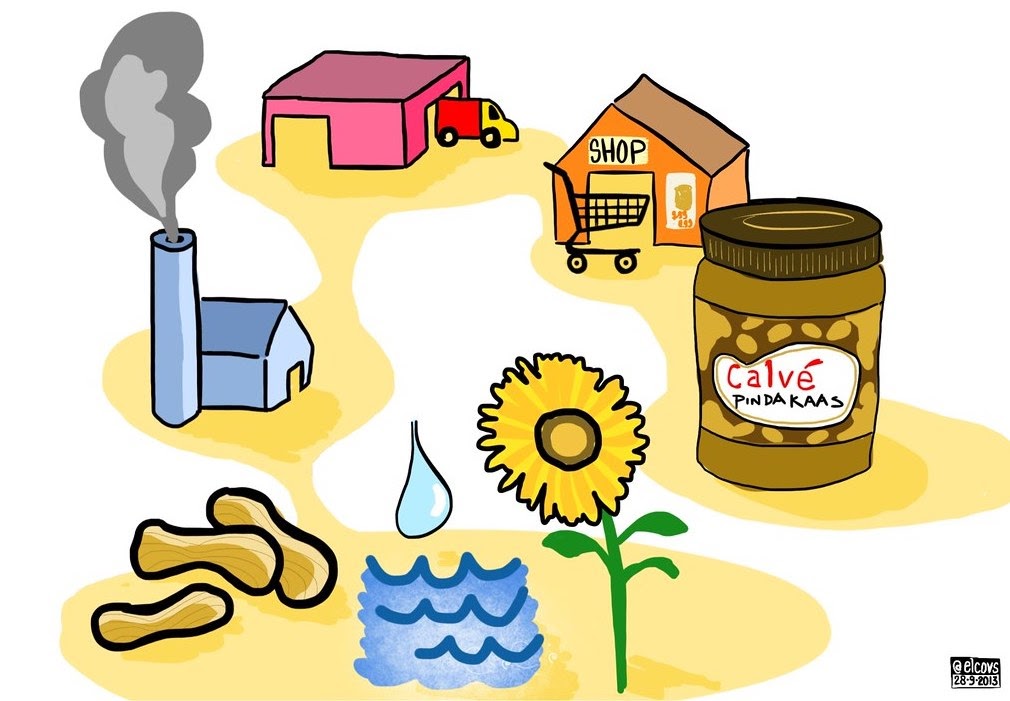 Based on the changed outlook, here are some new demands as displayed by the consumers:
Hygiene and cleaning products
Health products
Essential items
Now let's take a look at some new trends that the consumers are displaying:
More focus on health
Shifting to local products and brands
Opting for sustainability and conscious consumption.
Social distance to stay safe from the spread of viruses means isolation. People are embracing technology to stay connected with their friends and family. Not only that but also remote workers are a common sight during the pandemic.
Plus, there's also going to be a surge in the virtual workforce, as it offers more health safety. And, this is why e-commerce has a greater chance in the upcoming days.
Understanding Consumer Behaviour During the COVID Crisis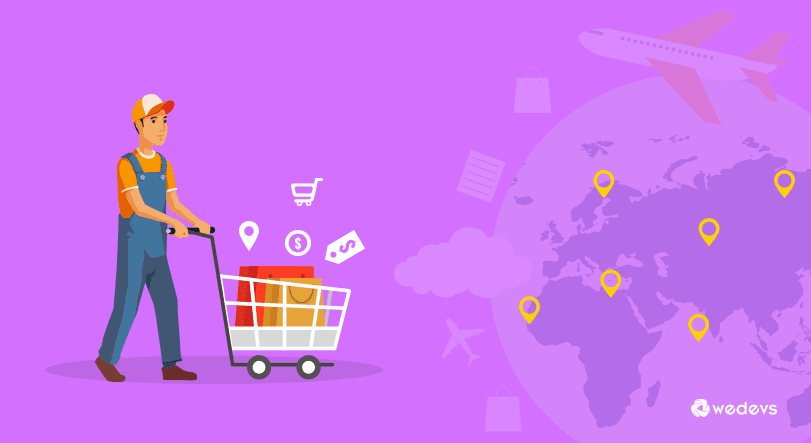 With physical retail stores closed down due to safety measures to contain the virus, businesses are looking for ways to connect with their customers.
One of the easiest ways to connect with isolated customers is through digital platforms. As we've seen that consumer behavior has changed considerably to accommodate the new lifestyle, brands will need to understand them if they want to stay in business.
Consumer behavior is where businesses study how customers are using products and services.
Various companies such as Accenture and Dynata has carried out studies to understand the new behavioral patterns.
Businesses need to consider various factors to understand consumer behavior. For example:
How are customers thinking about purchasing from online vs physical stores?
Why do they preferring local goods over imported ones/ international brands during the pandemic?
What are they thinking about when researching products online and buying them?
Why are they opting for certain products over others?
Why are consumers going for specific brands over others?
How has the pandemic affected customers and their spending habits?
These are some questions that businesses can ask and find the answers to shape their marketing campaigns for the new normal.
How to Collect Data on Consumer Behavior Research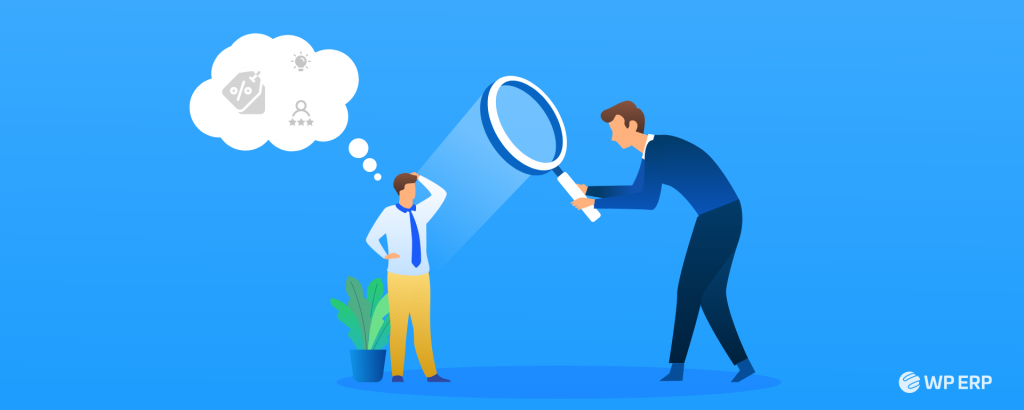 However, it's also crucial for them to collect data on consumer behavior. Various factors can also impact consumer behavior research. These are some ways to get information:
1. By Carrying Out Surveys
Brands can get a better understanding of what the customers are thinking. There are various online sites for surveys, such as surveymonkey.com to carry out this consumer behaviour research.
Through surveys, businesses can understand consumer perceptions about the brand and its product/service. Also, customers are more comfortable sharing their opinion online.
It's easy to carry out an online survey. However, before doing so, brands need to decide on their research goals. The next step is to create a set of realistic questions (open, closed, multi-response, or matrix table questions) for the consumers. If you can make a perfect survey form, it can assist you to get more information in an easy way.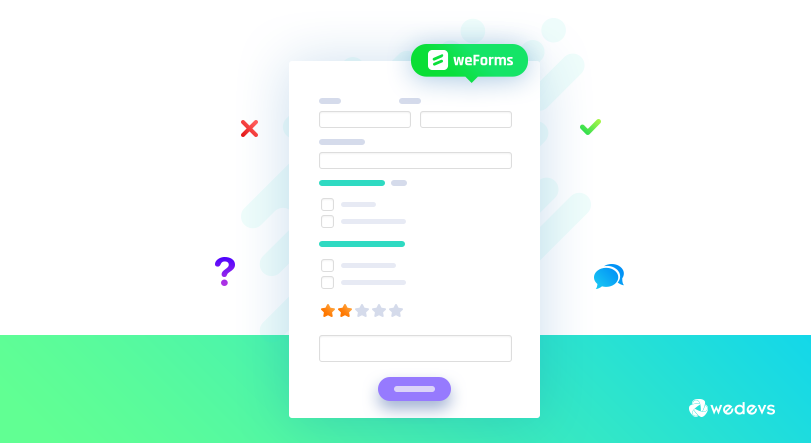 From the collected data, businesses can make reports to help them to understand their customers.
2. Through Customer Reviews
Collected the necessary data through customer reviews is another great way to understand consumer behavior. Through this method, businesses can understand their strengths and weaknesses and work on them as appropriate.
3. By Carrying out Keyword Research
Keyword research is another effective method to find out consumer behaviour and current trends. It will help a business to understand what the customers are looking to buy.
The brand will get to know the phrases and words used to search for any item. In short, it will help a brand to stay updated on consumer attitudes.
Steps Involved While Making a Purchase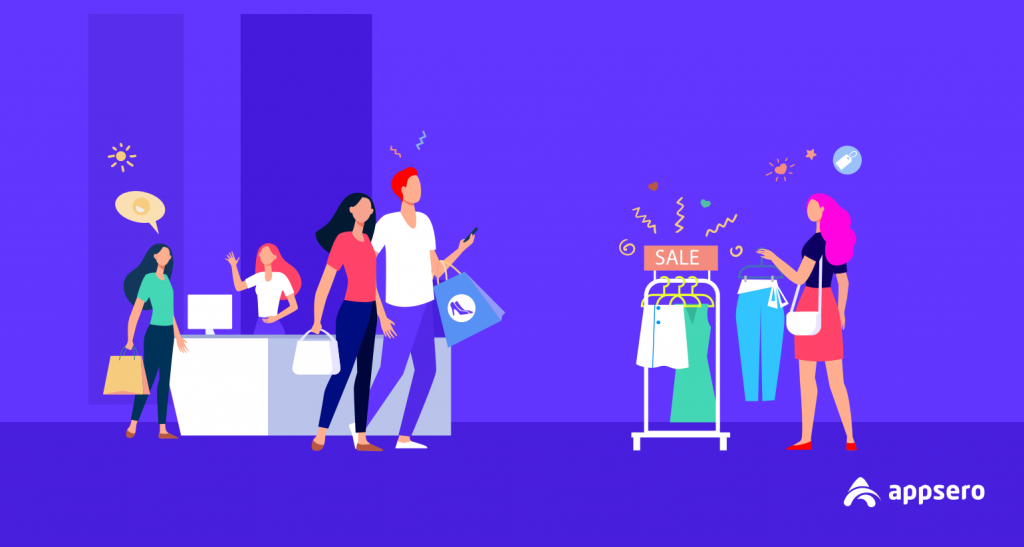 According to Philip Kotler, who published Marketing Management in 1967, there are five different steps involved when customers are making a purchase. The stages are:
1. The Solution to the Customer's Problem
Why do people buy certain products over others? Because they need it to solve their problem! For example, people are purchasing alcohol hand-rub during the pandemic. Why? Well, it offers a solution to kill bacterias and germs and helps the customer to stay safe.
Unless the product/service solves the problems that the customer is facing, he/she will not think of purchasing it. In short, what would make the customer buy the product in the first place?
2. Searching for the Product/ Service
In the second stage, the customer is interested in knowing about the item/ service that is offering him/ her the potential solution. How will the product or service help out the buyer? The consumer will look for various options and can also respond to any promotions or offers sent to them.
3. Evaluating The Solution
Well, there are hundreds of solutions available in the market. And this is where the customer will look further for more options or alternatives that are suitable for them. The more advantages the product/ service offers, the more inclined they will be to get it.
In the end, customers will select two or more brands, according to their preference and go for the best option out of them.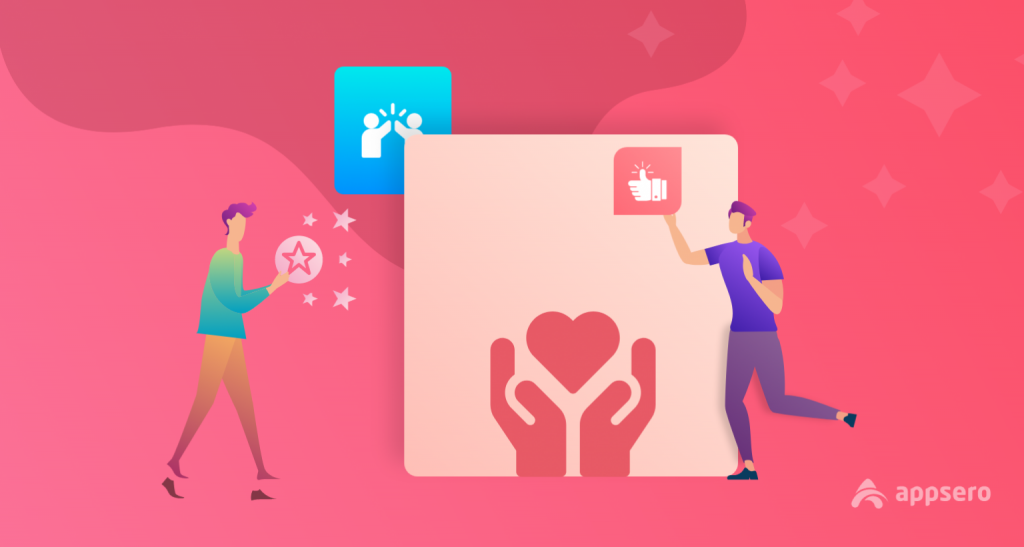 4. Decision to Purchase the Product
It's not over yet! The customer may select a product, but there are still certain hurdles to overcome before the purchase is complete.
5. After the Purchase
The consumer will still think about the product, even after buying it! Is it offering them the solution the way they thought it would? Is the product worth the money? Yes, this depends on the service and the item provided by the business.
If the customer is satisfied with the overall experience, he/ she will return for more in the future!
All these things will help to understand and establish a consumer behavioral pattern. When a business gets to know how their clients are behaving during the pandemic, they can offer products/ services customized to their needs and expectations. 
Consumer Expectations During the Pandemic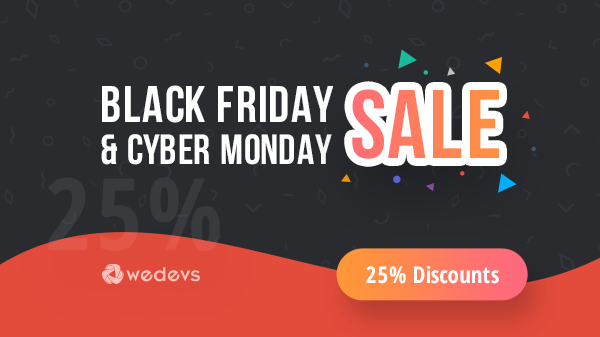 Let's face it, there's a lot of fear regarding the pandemic, and people are isolated from each other. As a result, there's a change in consumer expectations.
As we have witnessed, an increasing number of consumers are shifting towards online shopping, and for good reasons!
Due to this, people are expecting a seamless online buying experience. No one likes to spend a lot of time looking for a product and then figuring out how to pay to purchase it.
1. Mobile App for a Seamless Shopping Experience
By 2021, around 54% of online shoppers will purchase online using their mobiles. So, how can a brand offer a hassle-free shopping experience to its customers shopping through their cellphones? Mobile apps are one solution to this problem. 
All the customer will need to do is download the app and install it on their device to use it. It's easy to use a mobile app and get a great shopping experience.
2. Mobile Payment for Customer's Convenience
Mobile payment is another expectation amongst the customers. Because of the coronavirus pandemic, people are avoiding handling paper money. There are various benefits to using a mobile payment app.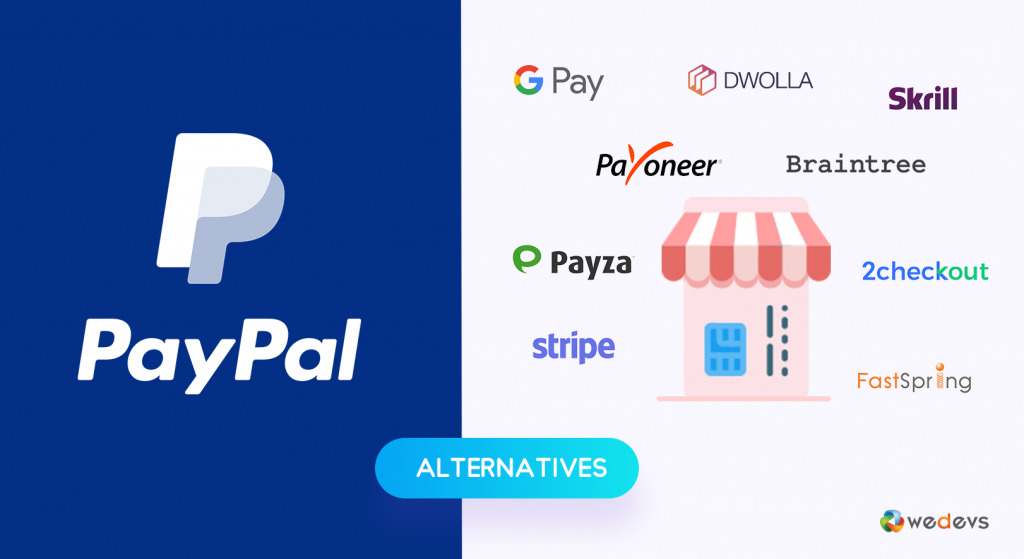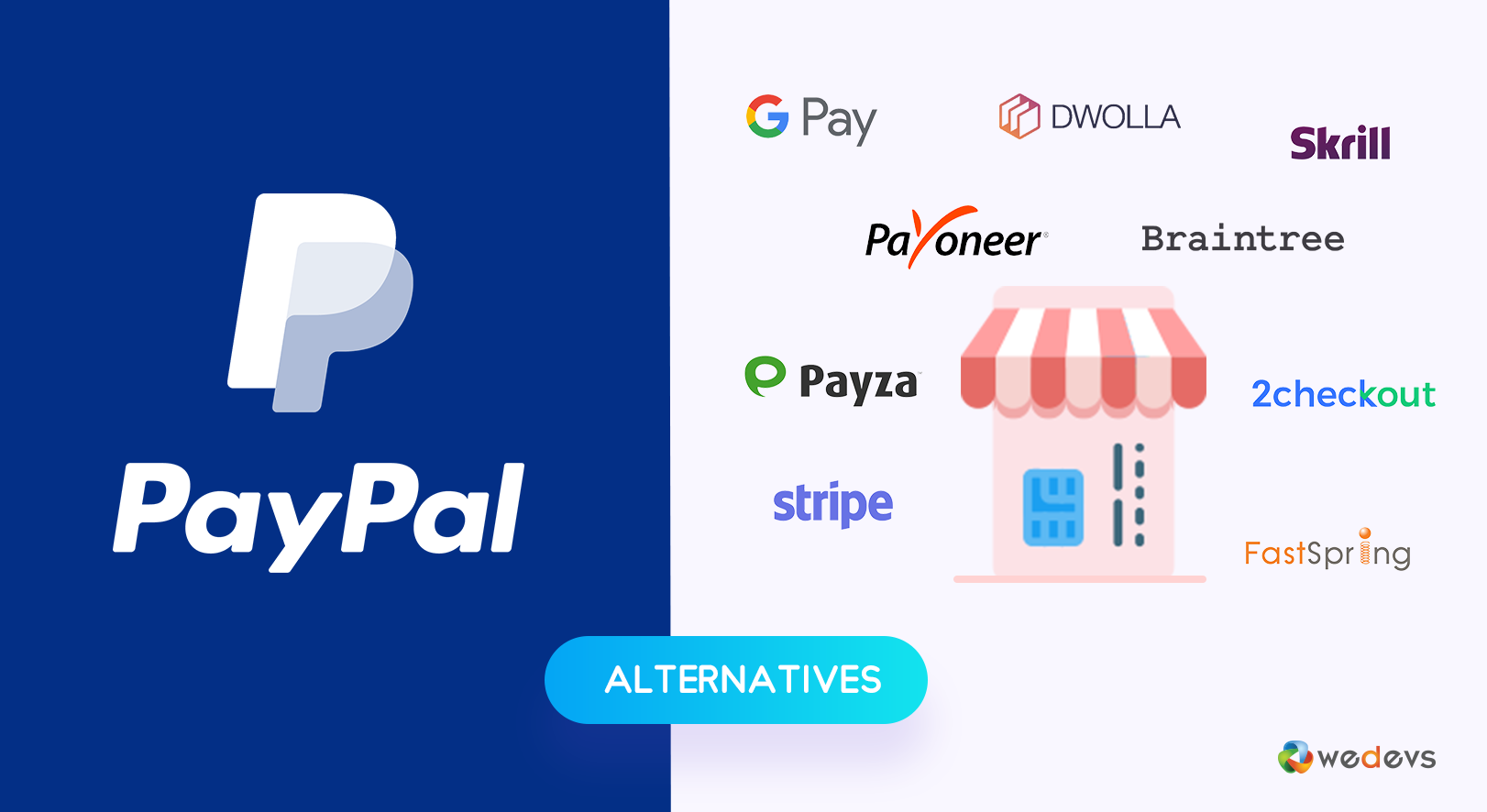 For example, it's faster to pay, just with a few taps! Businesses can include a variety of safe and secure mobile payment options that the customers can use. 
Plus, this will also help the brand to improve their sales and increase their client's loyalty towards them.
3. Safe & Fast Product Delivery
No one wants to wait for weeks to get their products delivered to them (unless there's a good reason behind it!).
There's a reason why safety is of great importance when holding packages during the pandemic. Businesses should disinfect the boxes before delivering them to their clients.
4. Offer The Clients with the Exact Product Information
Unlike shopping at the physical retail stores, customers heavily rely on photos and videos of the products to buy them. No one likes surprises with their products. Businesses should offer all relevant information to appear credible to their clients.
Moreover, satisfied clients will bump up the sales! But brands should make sure that the description is not vague and inaccurate. Also, they should mention all the costs upfront to their customers.
5. Offer The Clients With A Wide Range Of Options
Even if the customer is interested in purchasing from the brand, due to a lack of choices, they can back out. Businesses should make sure to integrate and offer a range of options when it comes to payment, delivery, and shipping.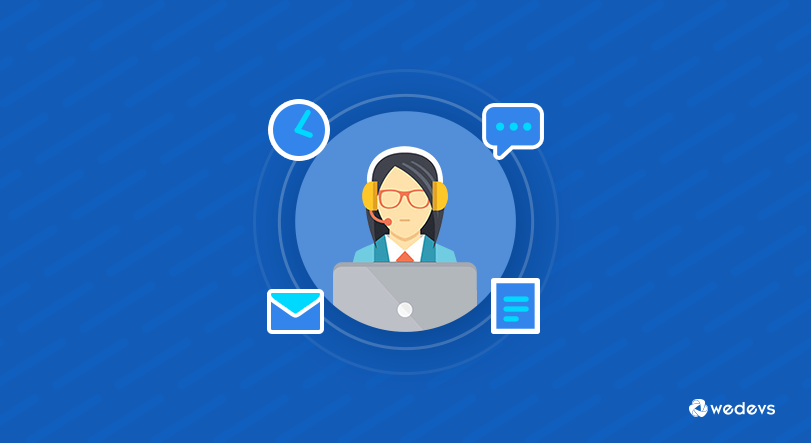 6. Provide The Consumers with a Great Customer Support
Businesses can have the best products on offer, but they'll lose if they can't offer the appropriate customer support. Customers won't be interested in buying from a brand that doesn't help them out when they need any assistance.
Plus, the buyer could also leave a negative review, which will affect the business in the long run. Brands should make sure to offer necessary information, deal with queries, and be polite and prompt.
What the Future Holds for Businesses & Consumers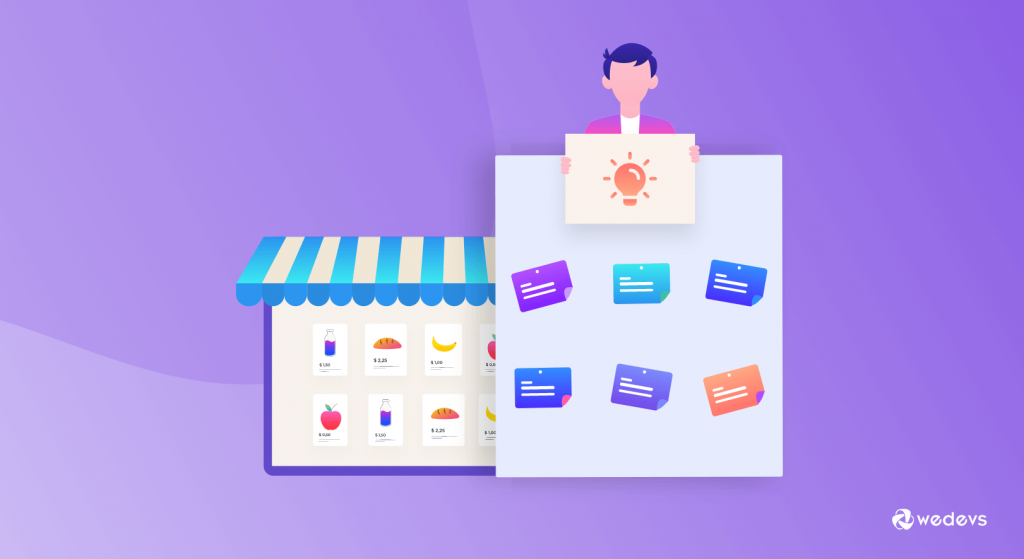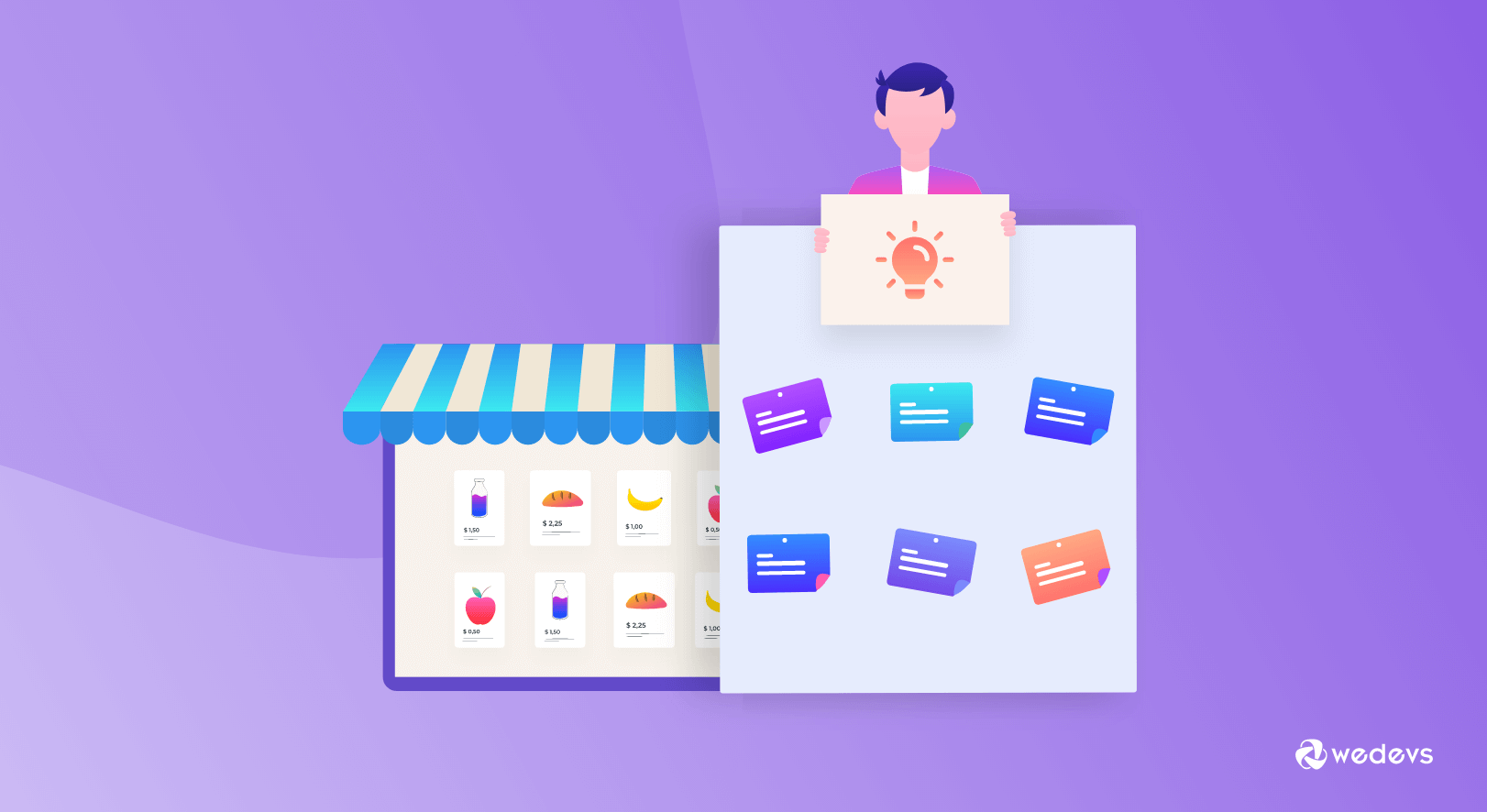 It's a fact that the coronavirus pandemic has changed consumer behaviour and the way the business deals and functions. How can expectations about future change consumer behaviour?
What will we consider normal? Here's what could happen:
1. Customers Would Prefer Online Shopping Over In-Store Visits
If businesses modify to provide the best online shopping experience to the consumers, they'll prefer the online option. Many brands have already opted for the BOPIS (Buy Online, Pick-up In-Store) model.
On the other hand, other businesses are offering safe home product delivery. A survey carried out by the Global Web Index shows that approximately 50% of those surveyed will continue purchasing online for sometimes. You should learn how to engage your customers as well.
2. Luxurious Products vs Necessities
As mentioned earlier, consumers are spending less due to financial issues and fear over their job security because of the pandemic.
And, this is one reason why many consumers cut down on luxurious item purchases. It's safe to say that this trend will continue until there is normalcy with no restrictions.
3. Customers Will Prefer Online Payment.
Online payment is safe, secure, and easy! Furthermore, it reduces the risk of getting infected when making the payment. Until the novel coronavirus remains, this trend is likely to stay! However, due to the convenience, customers may opt for this payment method even after the pandemic is over.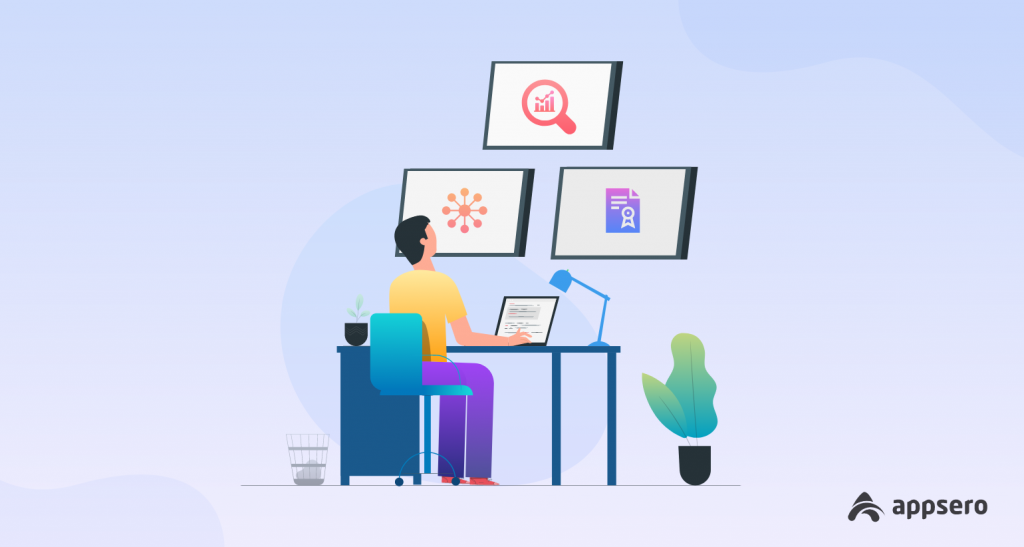 4. Brands Will Need to Interact with Their Customers Virtually.
Today, people changed their expectations about the future. This change is going to affect payment methods. With an increasing number of people available online, businesses will need to perfect the way they interact with their consumers virtually.
Why? Because it'll help clients to trust the brand more, and in return, the brand will build stronger customer relationships online.
5. A Greater Number of Consumers Will Look For Economical Spending.
With no financial and job security, along with an uncertain future, people will cut back on unnecessary spending. Instead, they will look for options that will not only save them some money but is also sustainable.
Discounts and clearance sales will help to attract more customers to brands. Also, people will look for value-for-money-items and services.
Wrapping up Consumer Behavior Research
The coronavirus pandemic, since its outbreak at the beginning of 2020, has changed our lives to a greater extent. It's shaping the way we interact, spend, and work.
With damaged economies, and no vaccine on sight within a few months (new vaccines are still on trial), no one knows how long it will take for our lives to return to normal.
The pandemic has also affected businesses, as consumers developed new spending habits, as shown by consumer behavior research. If brands want to keep running, they'll need to cater to the new expectations of the consumers. And, this they can find by understanding their customer shopping habits.
Subscribe To Our Newsletter
Don't miss any updates of our new templates and extensions
and all the astonishing offers we bring for you.