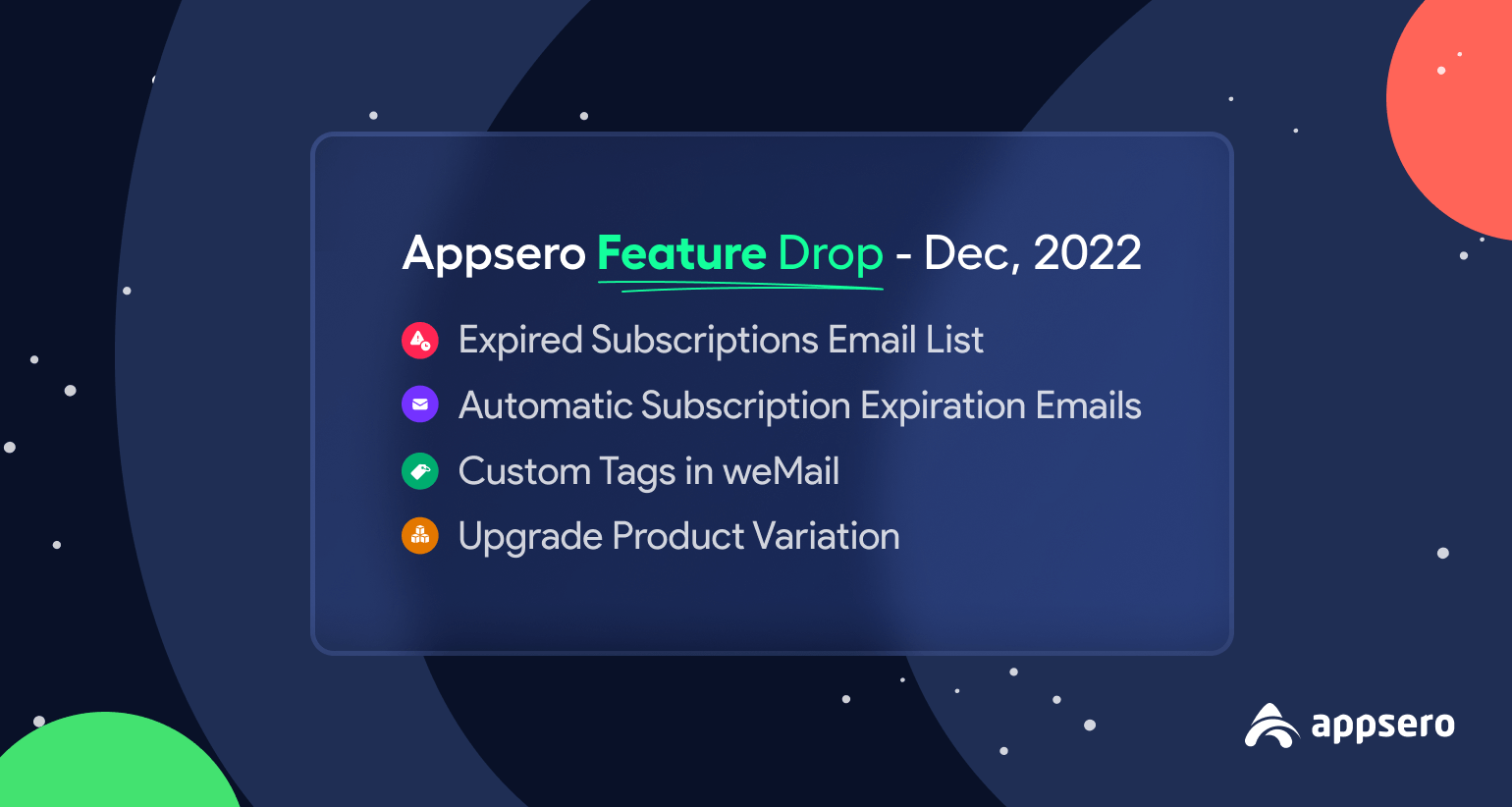 Feature Release 🎉: Automatic subscription expiration emails, custom tags in weMail, product variation upgrades, and more
Say hello to the new features of Appsero, your favorite WordPress Analytics, Licensing & Deployment Tool. The second major release of 2022 is here just before the new year. This feature drop comes with enhancements regarding subscription services, deactivation tags, product variation upgrades, and a handy change in the UI. Let's know how we're going to improve the lives of all WordPress developers from below.
What's inside: 4 new features with an improved UI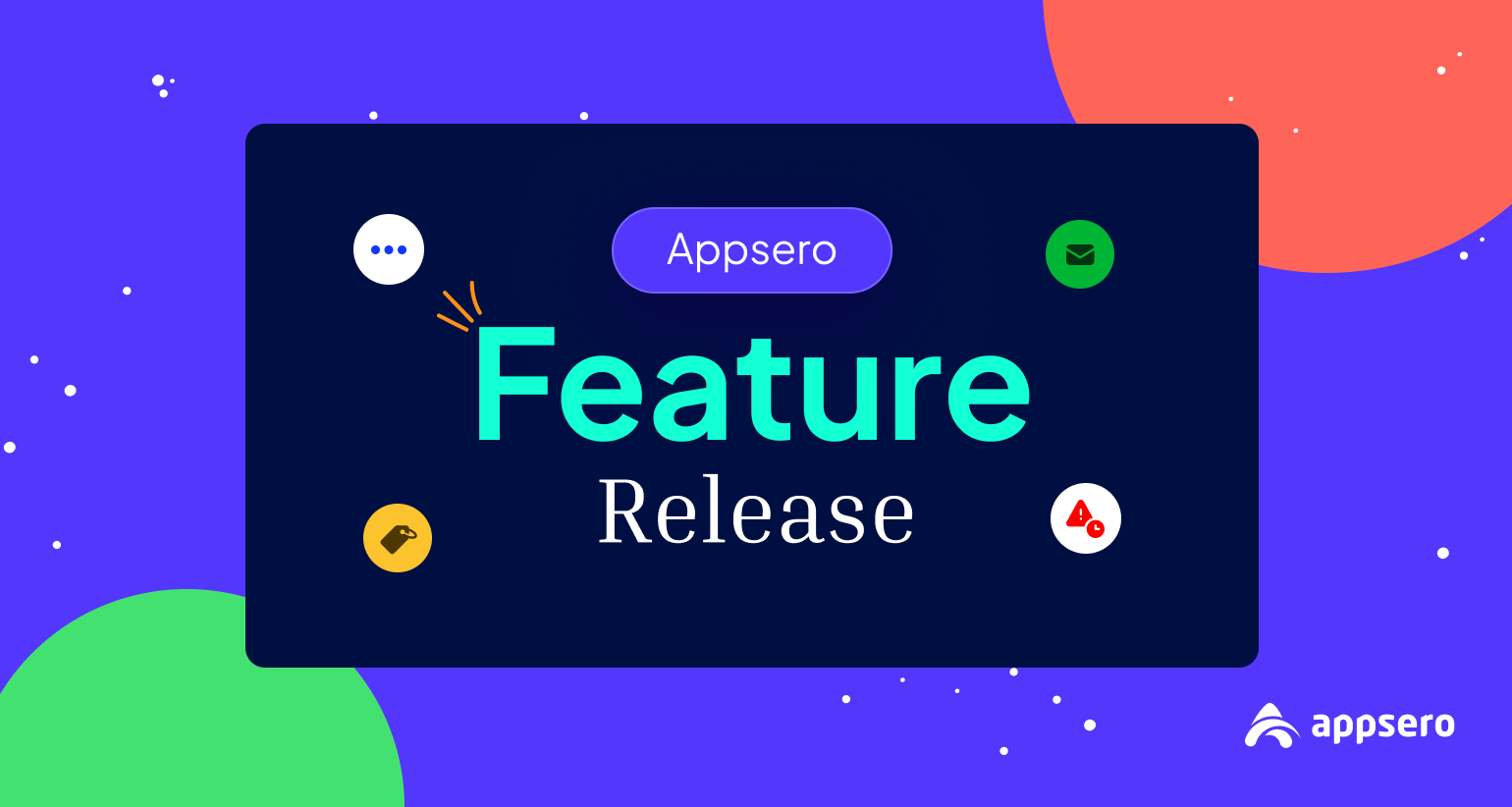 This Appsero feature release mainly refines your experience as a plugin owner who sells subscription-based products. It also improves the functionalities of weMail integrations, and license management. You'll also get a three-dot edit option for each plugin. Let's have a sneak peek of each feature here:
Hope you've got a brief idea of what amazing features we're dropping this time. Let's explore more about these features in the following section.
Expired Subscriptions Email List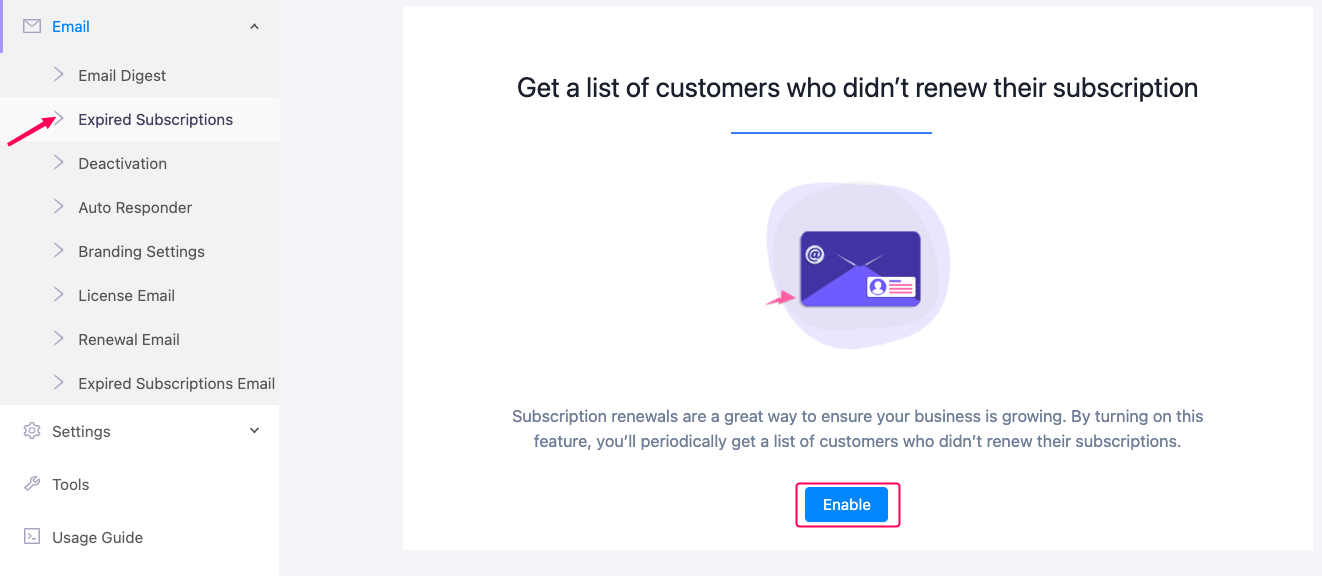 This feature is available for Premium plugins only since free plugins have no subscription package. Enable this feature to get a list of all customers who didn't renew their subscriptions. You will get the list as a CSV file automatically after a specific period of expiration.
You can set the frequency to receive the list consisting of the email addresses of expired users. Appsero currently sends the email based on 3, 7, 14, and 30 days of the expiration period. Choose the days after which you want to get the expired subscriptions email list and add the email address/es where you want to get the list.
[Enable the Expired Subscriptions Email List]
Automatic Subscription Expiration Emails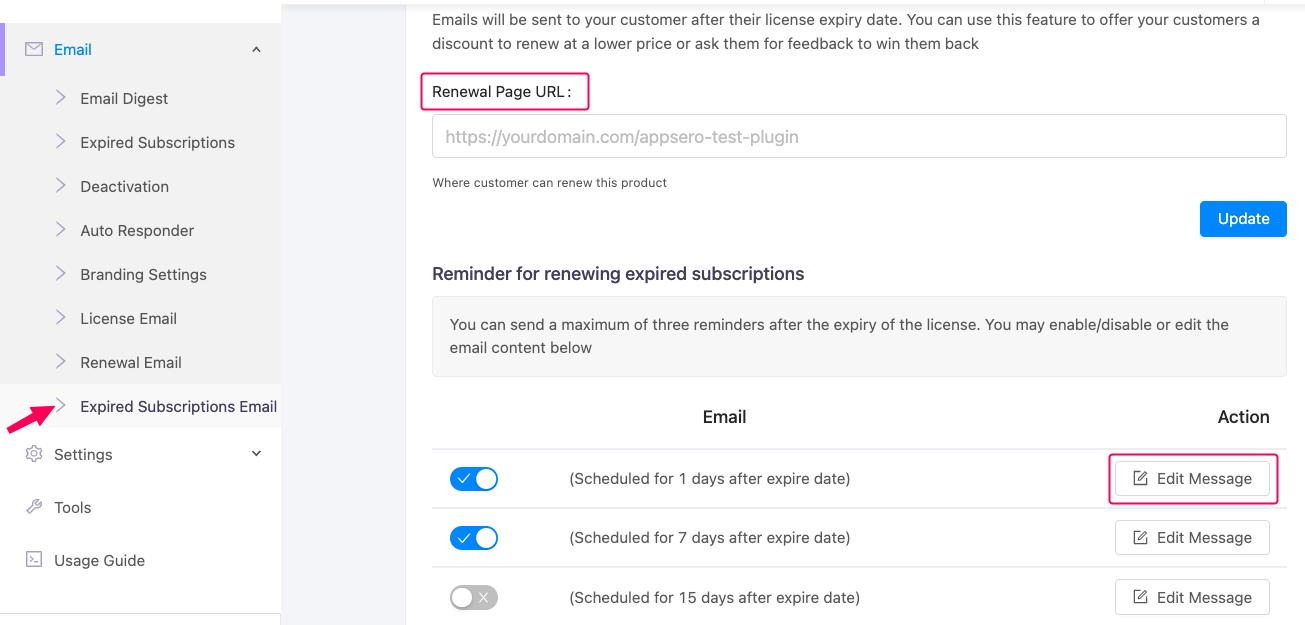 This feature is also for products with subscription packages. You can use this feature to remind your customers of the subscription expiration. Currently, Appsero allows sending a maximum of three reminders (1 day, 7 days, 15 days) after the expiry of the license. It also provides an email editing tool to streamline your workflow.
The emails will be sent as per your chosen schedule after the expiry of the license. You can also send a renewal page URL with this email to offer your customers a discount to renew at a lower price.
[Automate Subscription Expiration Emails]
Custom Tags in weMail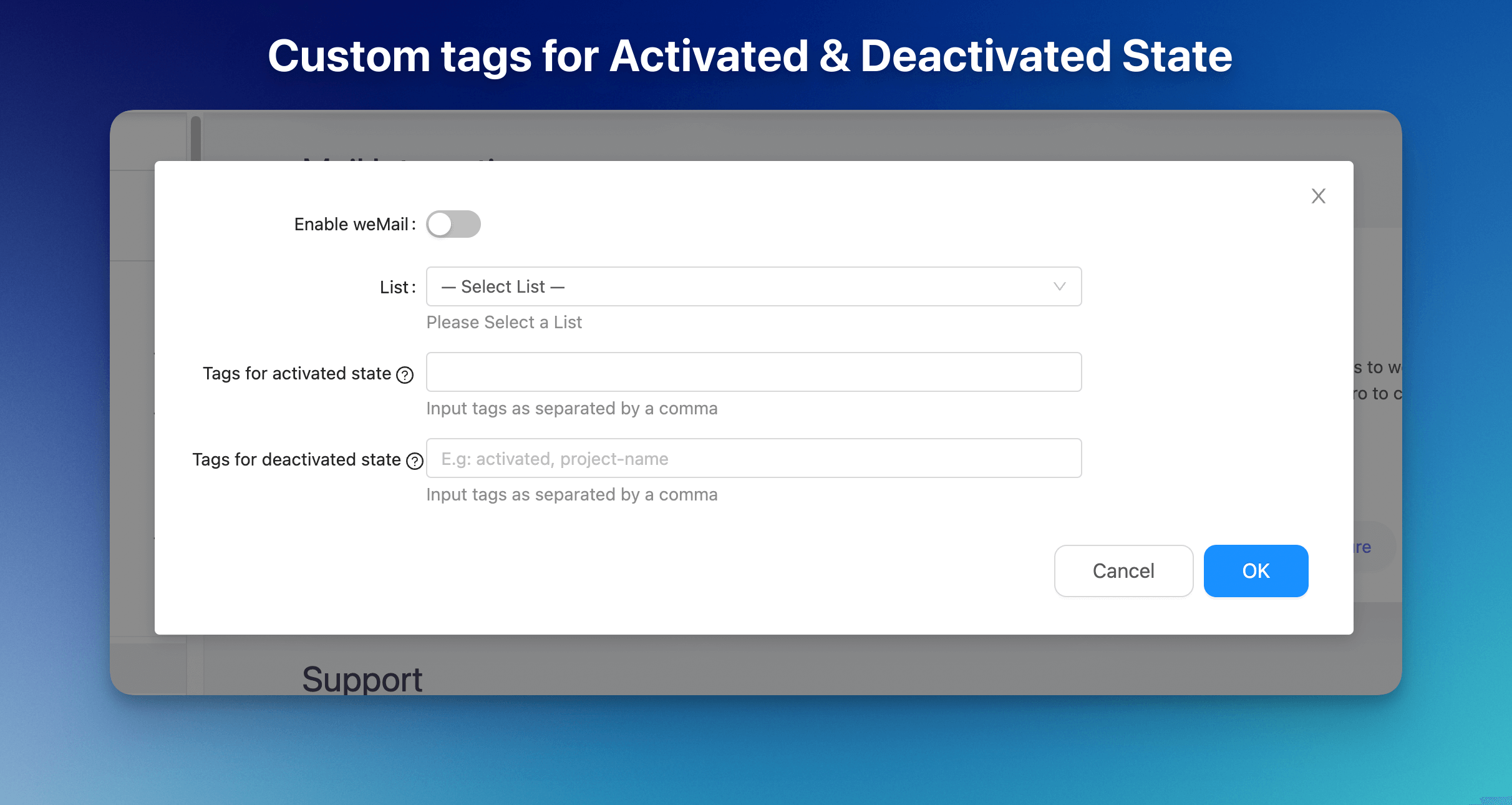 weMail makes it easier to send newsletters, collect leads, automate emails, add subscribers to a list and manage them all inside the WordPress dashboard. This Appsero feature release improves its integration with weMail. Now you can see who deactivated or activated which plugin by looking at the custom tags added in weMail for a specific user list.
While collecting leads from Appsero opt-in notice, you can tag the contacts as per your preference. You can also choose custom tags for contacts who actively use the plugin and users who deactivate it by choosing different tags.
Upgrade Product Variation

With this new product variation feature, you can add a new variation of your product without changing the license. That means you can upgrade the user's current plan to another one without requiring him to pay or make a new order. This option is available for products with variations only. It makes the order degradation process easy, quick, and hassle-free.
How to Edit Name or Delete a Plugin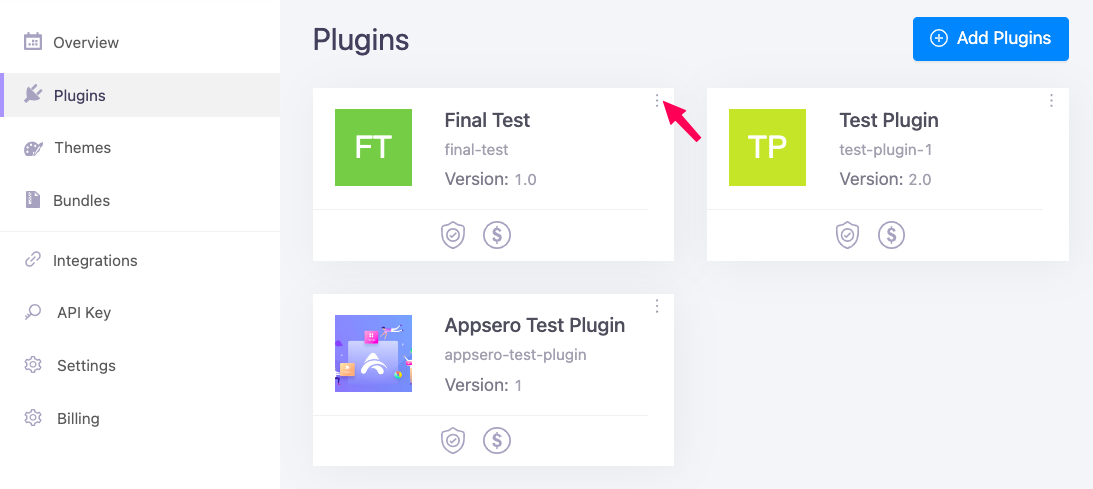 This is a UI improvement to help Appsero users manage their projects more conveniently. Now, you can edit a plugin, theme, or product-bundle right from their respective pages. Each product has a three-dot edit menu on the right top corner of its name. After clicking on the three dots, it will take you to the settings page directly where you can edit all types of information and even delete a project as well.
[Edit Plugin Details or Delete a Plugin]
Bonus: Updated Sales Overview Page with Infotips
We've also improved the UI of Appsero's sales overview page. Now it looks more intuitive, neat, and intelligible when you look at it. You'll get an overall idea of the number of sales, refunds, subscriptions, and more within a selected date range from this overview page.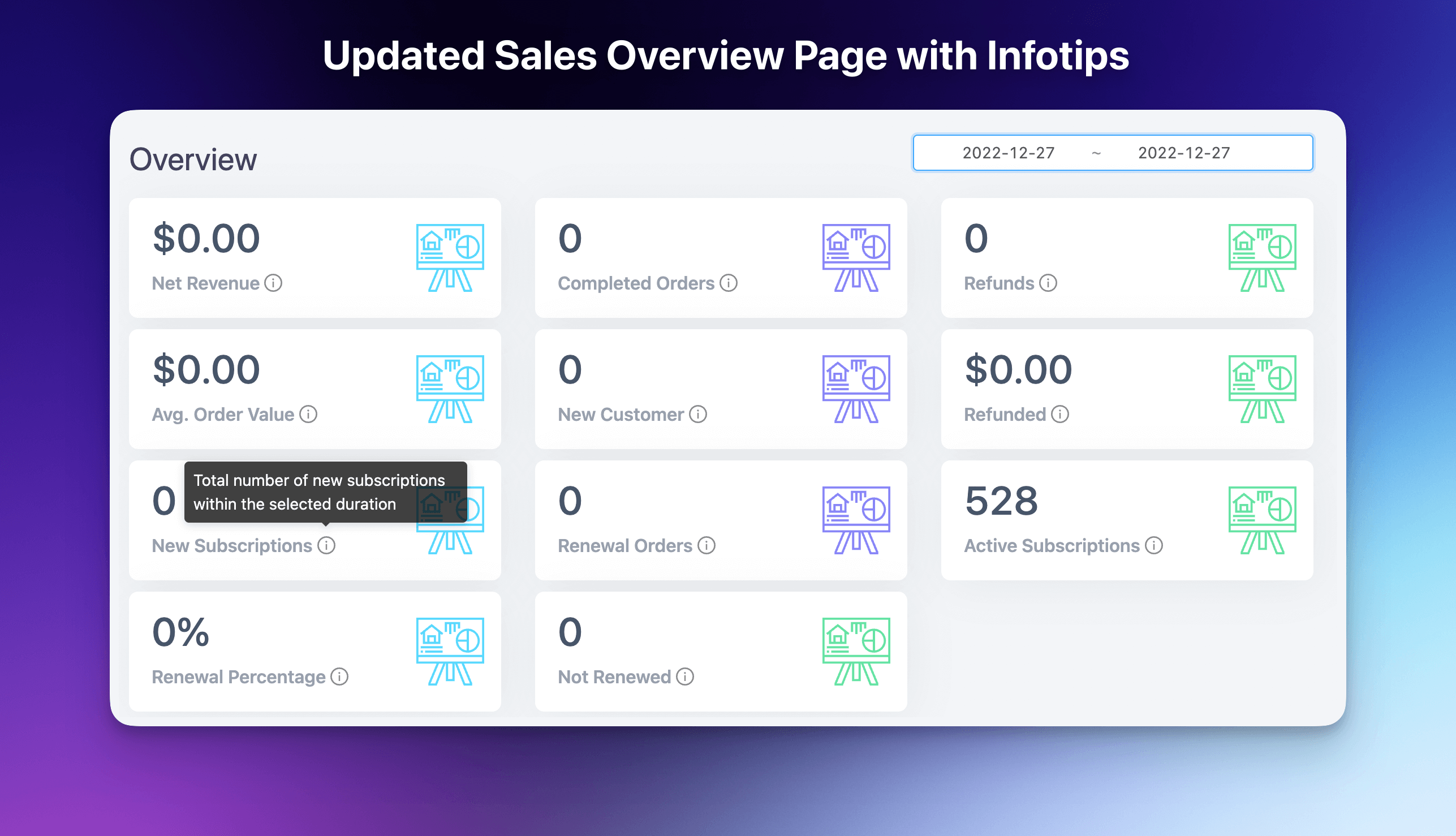 Learn more about Appsero: Why you should choose it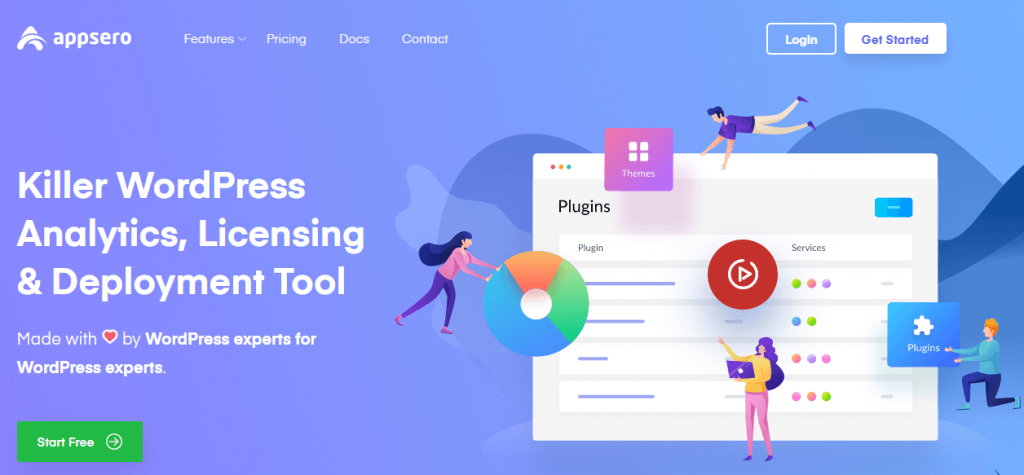 Appsero is a SaaS platform, made to help WordPress developers. You can eliminate mundane and complicated tasks like license management, new version release, and other deployment tasks using it. It makes your life much easier as a developer.
Since the inception of Appsero, we've been trying to improve our product in each version. We enabled selling WordPress products through WooCommerce, EDD, Envato, FastSpring, Paddle, Gumroad, and more.
The following list explains how Appsero helps developers manage their plugins and themes in better ways.
Appsero deploys your plugin 3X faster via GitHub, Bitbucket, and Gitlab.
It collects plugin and theme usage data and presents them intelligibly.
It helps developers manage licenses with WooCommerce, EDD, FastSpring, Envato, and more.
You can see the overall performance of your products from a bird's eye view.
Appsero allows adding an unlimited number of themes and plugins.
It integrates well with Mailchimp, HelpScout, and other essential tools.
You can manage unlimited free plugins, themes, and bundles with the free version. It's free for everyone until you want to manage licenses using it.
Keep your eye out for new Appsero features and updates
Appsero often releases new features to cope with the growing demands of its user base. It enabled the users to create and sell bundle products in the last Appsero feature drop. Adding bundle products solved the problems of many WordPress developers who want to sell multiple plugins or themes at the same time and manage them under the same license.
The Appsero team works relentlessly to improve our products and better the lives of our users. You can request features, share your feedback, and contact us for any kind of queries. Subscribe to Appsero Newsletter to keep yourself updated.
Subscribe To Our Newsletter
Don't miss any updates of our new templates and extensions
and all the astonishing offers we bring for you.