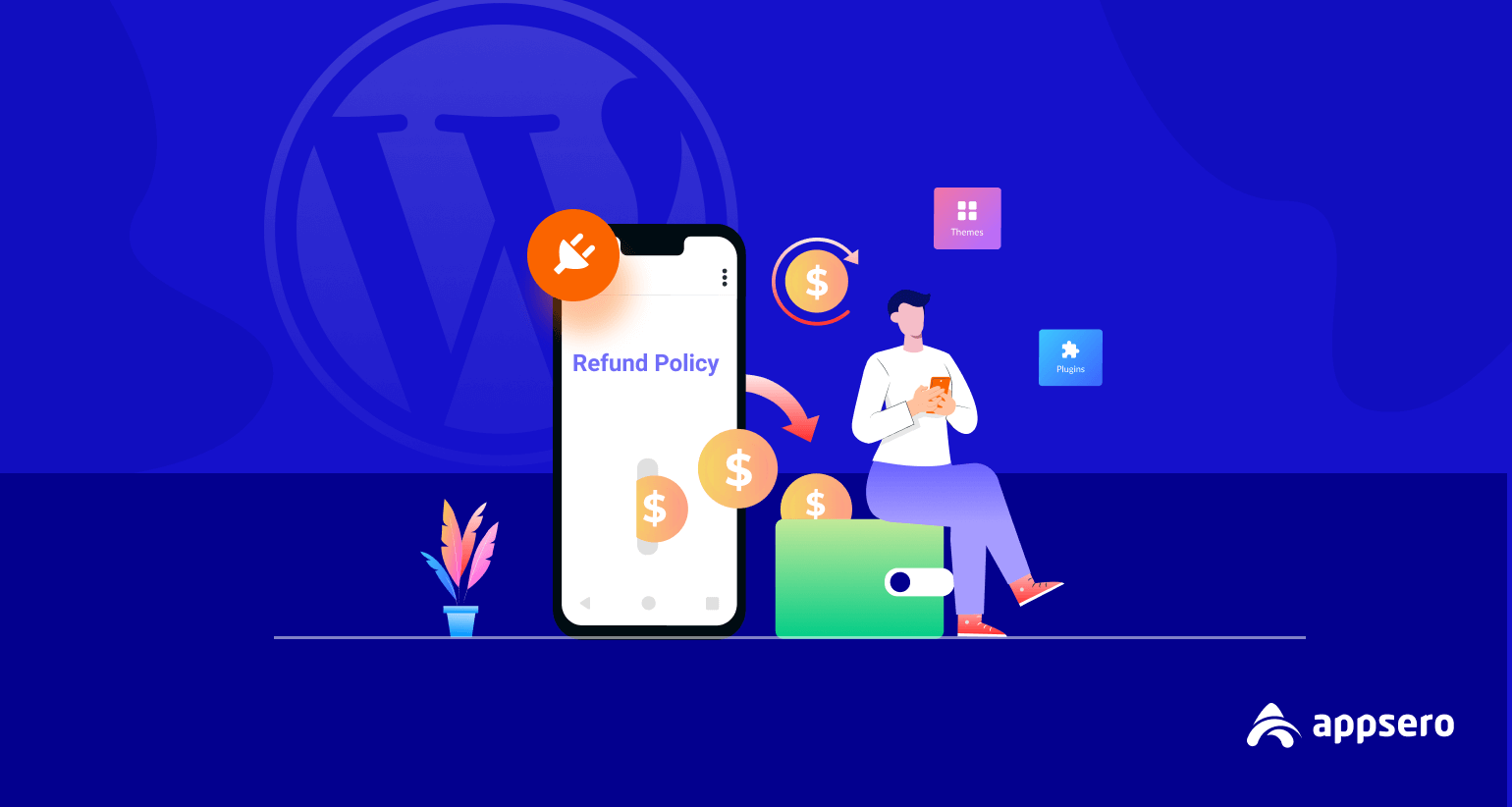 5 Outstanding WordPress Refund Policy Plugins for Developer Business
Do you know people read refund policies before buying any product? According to a recent study, 92% of customers acclaimed they will buy products again if returns are easy, whereas 79% of consumers want free return shipping.
If you're running a software business, a WordPress refund policy plugin can help you establish an easy and quick refund process.
However, the rate of online returns is much higher compared to brick-and-mortar shops. That's why you need an automated tool to ensure a transparent and seamless refund and exchange policy for your shop. In turn, you'll see significant growth in your bottom line.
Today we've reviewed the top 5 WordPress Refund Policy Plugins for your online store. We'll also explain the factors that you should consider before making the final decision.
Top 5 WordPress Refund Policy Plugins to Smooth Your Customers' Journey
At the end of the blog, you'll get a detailed comparison of these plugins.
1. WPLegalPages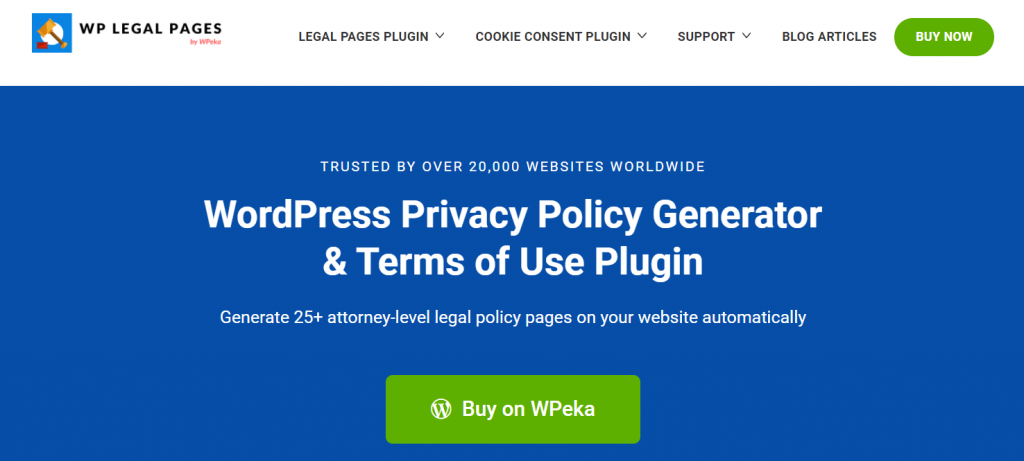 WPLegalPages allows you to generate legal policy pages on your website automatically. It has 25 ready-to-use legal policy templates, including Facebook Privacy Policy, External Linking Policy, Anti Spam Policy, and so on.
To date, it has more than 2,50,000 downloads. Having a wide range of customization options, it provides exclusive service to people from different professions such as WordPress Bloggers, Affiliate Marketers, corporate websites, eCommerce stores, consultants, and others. They use this plugin to represent their legal requirements over the globe.
The installation process is super easy. It requires only 3 steps to design a privacy policy page for your website:
Add business information
Choose a legal policy page template
Click Generate
This return and refund policy generator seamlessly works with popular contact form plugins including WPForms, Contact Form 7, Gravity Forms, Ninja Forms, etc. Like most of the WordPress plugins, you'll get the core plugin completely FREE.
Moreover, in the premium version, there are some extraordinary features to yield your business legacy. For instance, it enables you to restrict your users to enter a page or post without accepting your policy. Plus, this premium plugin gives you the flexibility to include affiliate disclosure at the end of a page or post.
The price of WP Legal Pages Pro starts from $39.00 / year. Also, they offer a 30-day money-back guarantee, regular updates, and premium support to make the user journey remarkable.
2. Return Refund and Exchange For WooCommerce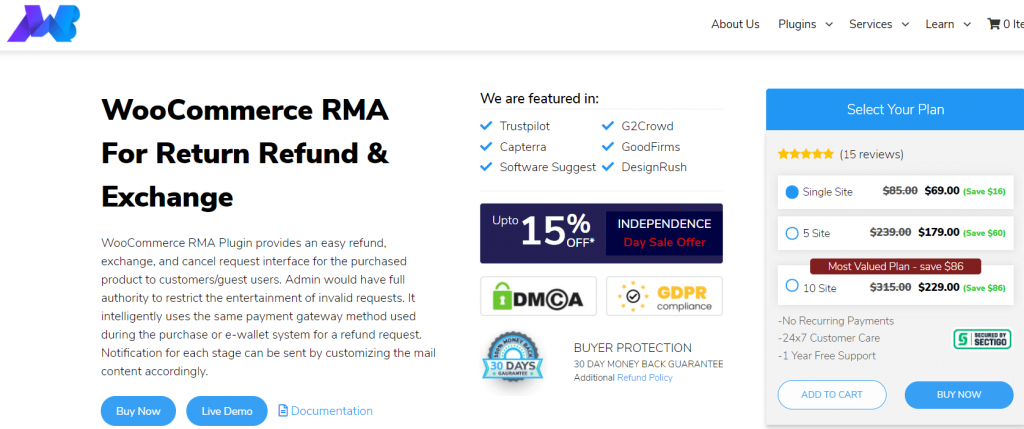 Return Refund and Exchange helps you create an intuitive refund management system for customers/guest users. It makes customers feel secure while shopping on your site. This WordPress plugin eases the procedure of refunds, exchanges, wallets, cancel orders, etc.
As a result, you will get fewer complaints and manage your returned stock effortlessly. Also, you can use this plugin to handle the tax on refund products.
With more than 4k+ active installations, the WooCommerce refund and exchange plugin empowers users to enhance customer loyalty and increase profit. In fact, it lets customers add a reason for a refund. Knowing the reason you have a fair chance to get back to the customers with better services. A comprehensive mailing system regulates the entire process keeping both parties in the same vein.
Depending on your privacy rule, customers can ask for full or partial refunds on your online shop. WooCommerce RMA enables you to serve international buyers in 40+ languages with WPML translation.
If you wonder how to set up the refund products, simply navigate to the WooCommerce menu right from your dashboard. Then go to the Refund Exchange Lite Configuration setting and click on the Refund Product. Finally, enable the Refund Request setting.
The core features come FREE with the plugin. Perhaps, you can buy the premium version at $69/website.
3. Return and Warranty Management System for WooCommerce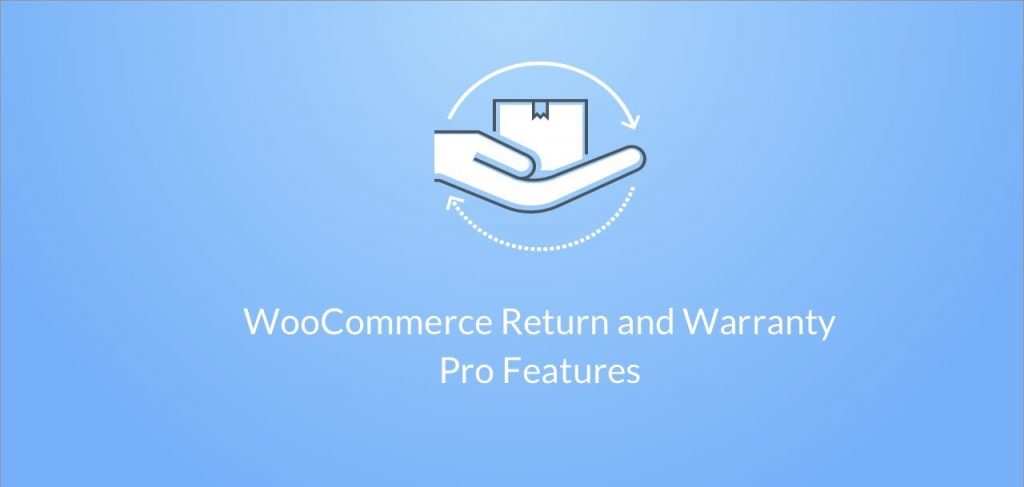 WooCommerce Return and Warranty management system enables online sellers to process the refunds of their products. Also, it provides options to manage the warranty system of their WooCommerce shop. It has an interactive interface that allows admins to change warranty options endlessly. Also, they have the freedom to check and process warranty requests for the products both individually or all at once.
This plugin allows customers to request and handle refunds/replacements from their accounts. By ensuring a smooth transaction, it manages customers' requests for product returns. As an admin, you can create a custom warranty status to track the progress of the request. Plus, you can easily define the warranty period, value, and duration for your eCommerce products.
Your WooCoomerce business model must include the options- warranty, refund, or no warranty options. Using this plugin, it becomes easy to manage refund or replacement requests and process warranties for purchased products.
For your growing business, unlock the premium features at $79/year that comes with a 30-day money-back guarantee.
Also Read: 5 Best Software License Tracking Solutions in 2022
4. YITH Advanced Refund System For WooCommerce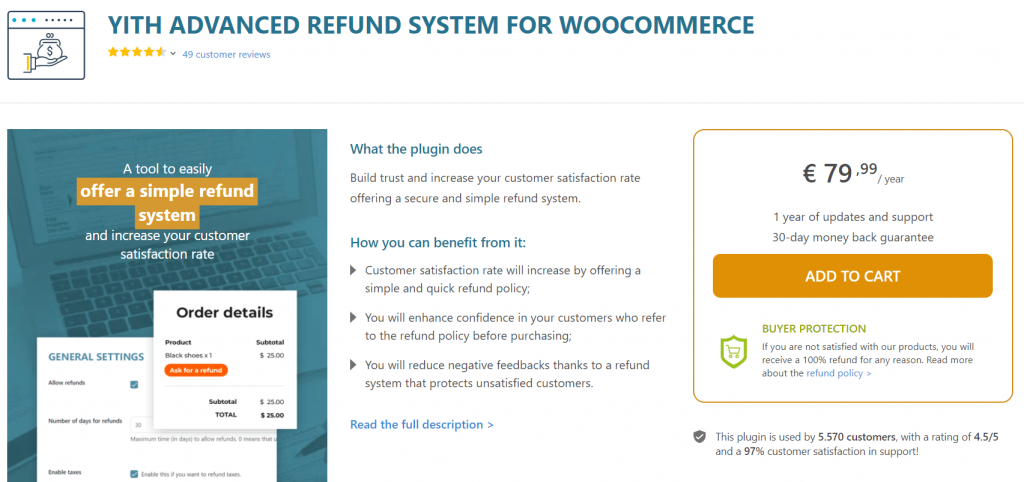 YITH WordPress refund policy plugin allows you to ensure a secure refund system for your eCommerce customers. Since after-sale service is equally important to improve your customer satisfaction rate. Perhaps retailers can reassure customers by offering a simple and quick refund policy.
YITH makes refund management super easy inside a WooCommerce website. Both admin and customers can easily access and manage refund requests with this plugin. It allows them to exchange messages regarding orders. As an admin, you get options to define refund requests for the whole order or a single product.
Simply set a limit on the number of days from the admin panel. Customers are only allowed to ask for a refund within this time.
Getting refund reasons from customers makes refund management simpler. Another reason to say YITH is one of the best refund solutions, the admin can manage all requests from the related section. It requires only a few clicks to update a refund request. From accepting the refund request to restock the product, YITH processes everything automatically.
This plugin is available in multiple languages like Dutch, English, Greek, Italian, Spanish, etc. Their premium package comes in $90/ year with a 30-day money-back guarantee. It also includes 1 year of updates and support!
5. TeraWallet– For WooCommerce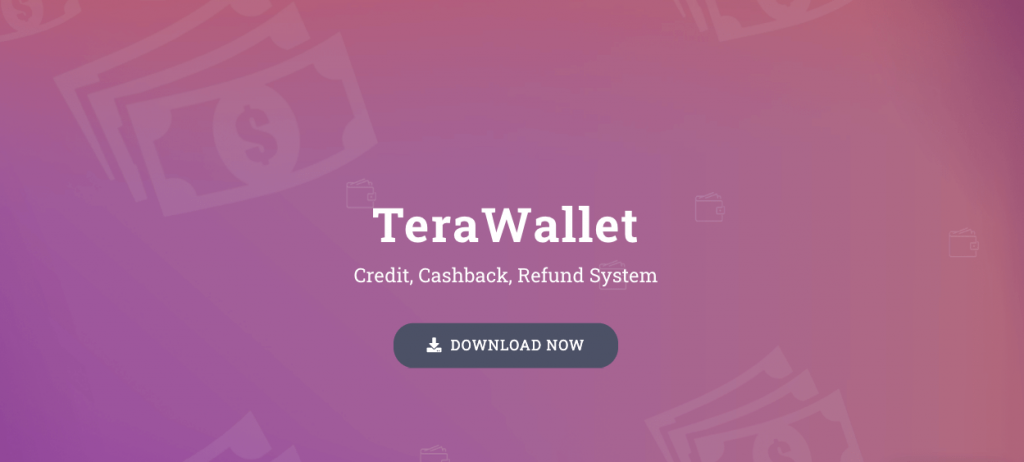 TeraWallet lets customers store their money in a digital wallet. Later, users can use this wallet money for purchasing products from the store. It supports different payments methods to add money to the wallet. Along with setting the cashback rule, the admin can process a refund to the customer's wallet.
TeraWallet allows users to submit payment details easily. They can easily log in and pay for products using their wallet money. Also, they get the chance to earn cashback with their wallet money. The admin controls the refund system for customers' wallets. They can refund the order amount to customers' wallets. It could be the payment method either a customer has used or that payment method support refund.
Using this WordPress refund policy solution, shop owners get a strong grip on payment management. Besides, customers will get a frontend dashboard to manage their wallets. Next, they need to include the amount to add. After that, they can complete the checkout process just like any other product purchase.
Having seamless integration with WooCommerce marketplace solutions like Dokan, WC Marketplace, etc., makes its array of implementation broad. Also, the WooCommerce Wallet plugin is fully compatible with WordPress multisite.
5 Best WordPress Refund Policy Plugins Compared
Plugin Name
Special Features
Total Downloads
Active Installations
Price
WPLegalPages
1. Refunds/returns policy page
2. Generic privacy policy
3. WPML Compatible
352k
10k
$39.00/year
Return Refund and Exchange
1. Refund policy feature
2. Exchange feature
3. Wallet feature
39k
3k
$69/website
Return and Warranty Management System
1. Replace and refund manually
2. Process warranties
3. Smart messaging system
14k
2k
$79/year
YITH Advanced Refund System
1. Advanced refund management
2. Email notification
3. Enable refunds for taxes
Not found
Not Found
$90/year
TeraWallet
1. Process refund using the wallet money
2. Partial payment
3. WordPress Multisite Network
396K
30k
Free
5 Best WordPress Refund Policy Plugins
Why is a Refund Policy Effective Both for Buyers and Sellers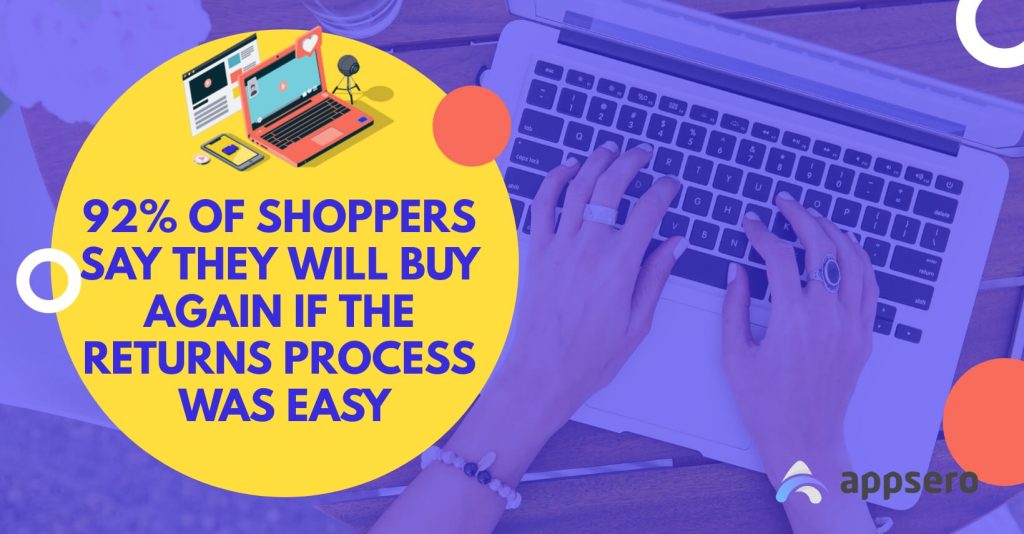 About 90% of the customers wish to buy from a store that offers a refund. It works as a confidence booster for the buyer. If someone is new to your online shop, a refund system inspires them to buy with the trust that they will get their money back in any problem. This trust makes a direct impact on your sale.
These are the significant psychological benefits to offer a free trial over a refund policy:
Customers don't need to pay instantly
Making decision is easier
High conversion rate
No charge for cancellation
Customer can stop using the product/service without asking the seller
Offering a full refund without any question seems similar to a free trial. In turn, customers feel super relaxed to try out your product or service, especially, when its about plugin or theme business. Because they have the assurance that there is no risk to lose.
This flexibility triggers customers' emotions and encourages them to purchase the product. The retention rate for the online stores is also high that offers a full/partial refund. Buyers have the confidence that they'll get the full money back if they're not satisfied with the product.
The refund system is like a mutual contract between the buyer and seller. It is a tricky hook for the buyer. Studies show in the past few years, around 60% of online shopper returns product at least once a year get back to the store again. 95% of them buy a second time from that store.
Possible Issues Involved with Offering a WordPress Refund Policy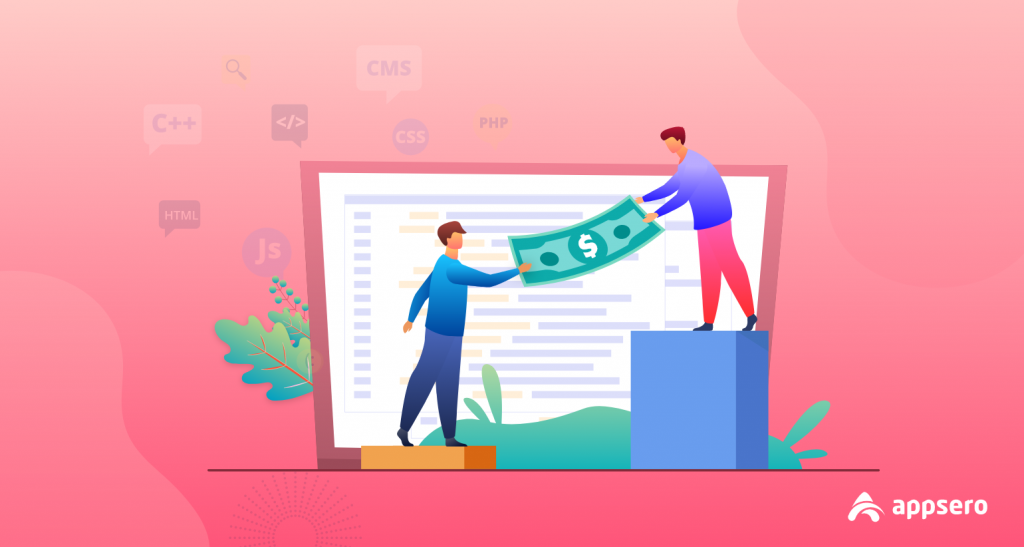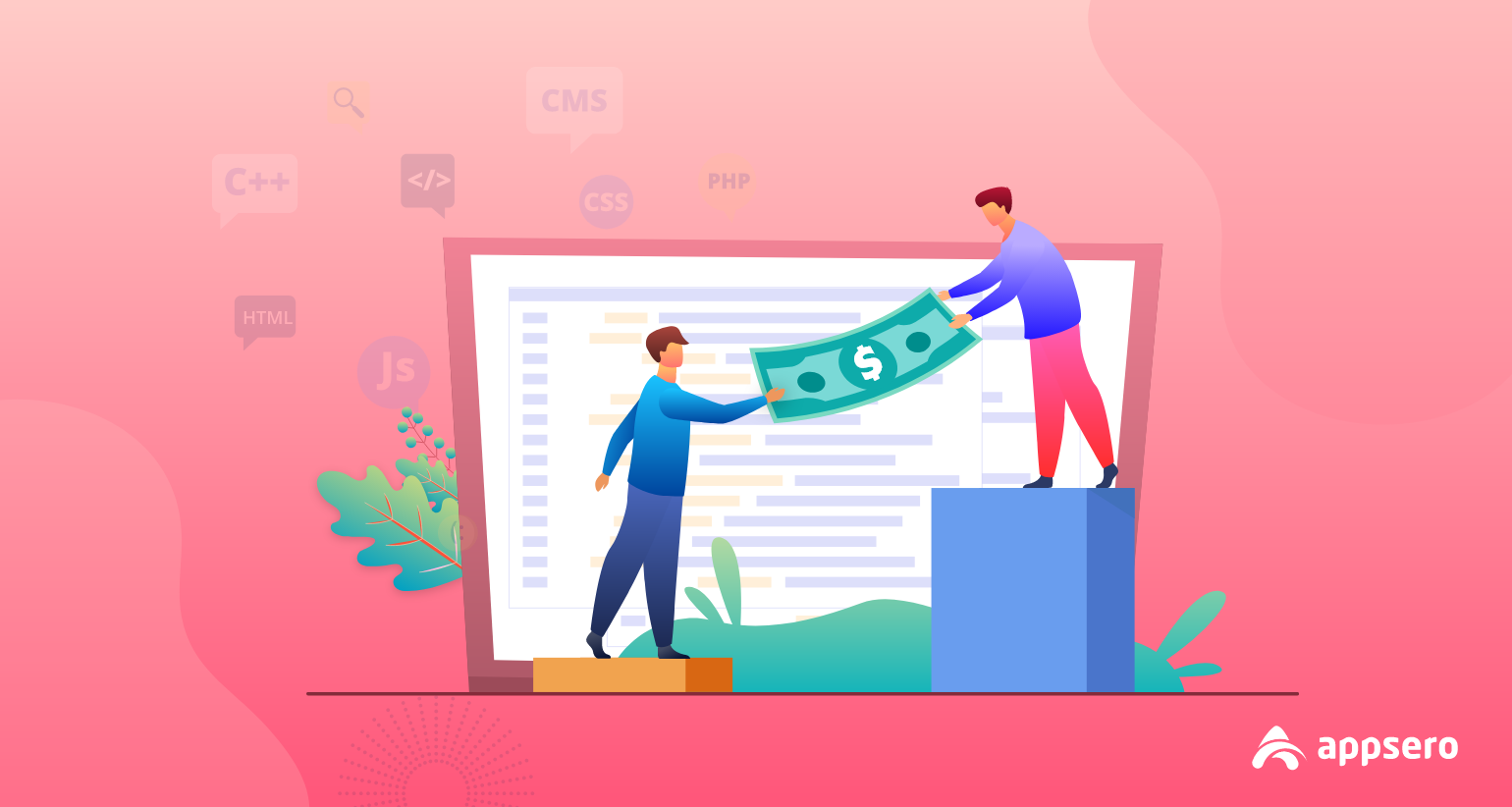 The WordPress refund policy may not always look effective. There are few risks associated with a refund policy.
Suppose you have a free trial period for your WooCommerce product. In that case, it won't be a good idea to offer a full refund facility as it provides the same features, but possibly with a lower conversion rate.
Alternatively, you can set a reasonable refund period of 30 days in your online shop from the day of purchase. Then it will serve the purpose of a free trial, and you need not include a trial period in your shop. Always count these 30 days to tag a purchase completed.
You may also experience few rare cases. Some site owners ask for a refund, but still, they prefer using the pro copy. Luckily, you can take safety measures to protect your product from fraud events. For example, you can stop any pro feature access of your product once someone cancels or ask for a refund.
Conclusion
If you're up to select an all-in-one solution for refund management, then look no further than the options on this list. Websites that allow a refund for the product due to reasonable causes, buyers get more confidence to complete their purchase.
WordPress refund policy plugins make the entire process easy yet efficient. Here's a recap of our top picks for the best WordPress refund policy plugins:
WPLegalPages — eCommerce returns & refunds policy generator
Return Refund and Exchange — Dedicated refund system
Return and Warranty Management System — Managing refund/replacement requests & warranty
YITH Advanced Refund System — Secure and simple refund system
TeraWallet — Refund through customer wallet.
Pick the best solution from this list that fits your unique situation.
Do you have any questions about choosing a refund policy plugin for your online business? Ask away in the comments section below!
Subscribe To Our Newsletter
Don't miss any updates of our new templates and extensions
and all the astonishing offers we bring for you.