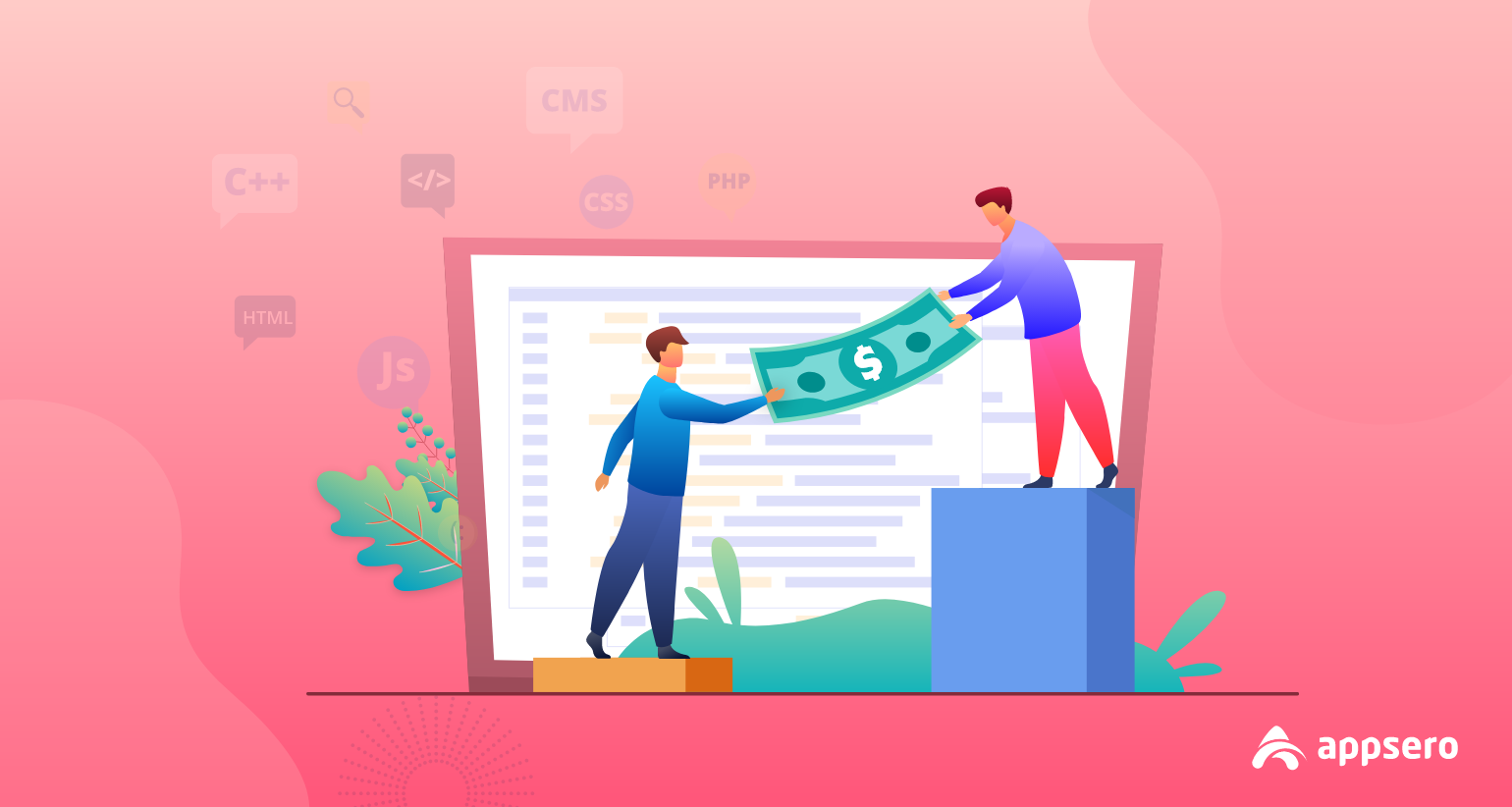 3 Easiest Ways to Manage Refunds as a WordPress Plugin or Theme Developer
We have 14 days money-back guarantee
Doesn't it sound familiar to you? As a developer, you must know how to manage refunds. The whole money-back system depends on the platform that you are using for selling your plugins/ themes.
Most of the time developers need to rely on a specific marketplace as there is no combination of all the well-known platforms. Thus, we will introduce you to Appsero- A licensing and deployment tool.
You have to just concentrate on your innovation in the journey with Appsero. From licensing to selling everything can be done by it.
Here, you will have some options to choose a platform where you can sell your plugins. So, today in this article we will share about the refunds with Appsero. In short, how can you manage your refunds with Appsero? Let's find out them one by one.
Manage WooCommece Refunds with Appsero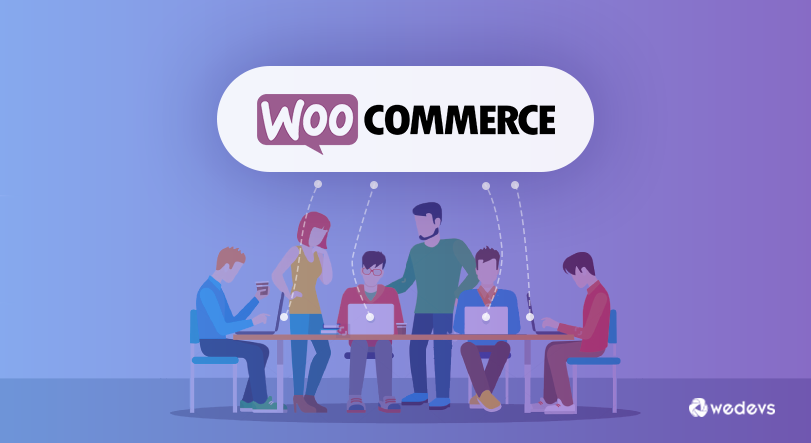 There is no need of elaborating on WooCommerce. It's one of the easiest customizable marketplaces for beginners. In WooCommerce you can process refunds in two different ways
Automatic: It changes the status of WooCommerce order and also reverses the charge so your customer gets their money automatically. Check the details of Auto Refunds.
Manual: It also changes the status of WooCommerce order status, but here you need to return the money to your customer manually. We will share the details of how to manage refunds in WooCommerce in the standard way.
Check the Documentation or Support of Your Payment Gateway
Firstly, check the documentation or support of your payment gateway to find out whether manual refunds are available. Or, you will need to-
Log in to your payment account and process the refund
Manually transfer the money from your bank account
Extra Fees for Payment Gateway
If you have sent money online through any payment gateway like PayPal or Payoneer, you may notice that you have to spend some extra dollars for the purpose of the charge. In the case of Refunds the taxes, transaction fees, or shipping fees will be lost and not refunded which is charged by the payment gateway.
How to Refund Through WooCommerce

You can manage refunds through your Orders page. The steps are following-
Go to: WooCommerce > Orders.
Now, choose the order which you want to refund.
Go to the order summary, and select Refund to start.
Next, specify the quantity of the products you want to refund in the text box which will appear for each item. Automatically the refund amount will adjust with the products. Also, you can enter the refund amount if the inventory levels are not managed. In this case, you don't have to adjust the product quantity.
The order is not marked as refunded if the quantities of items are not set. So, the sent email will say Partial Refund.
Add Refund Notes, if you need it.
Now, select Refund $XX.XX manually.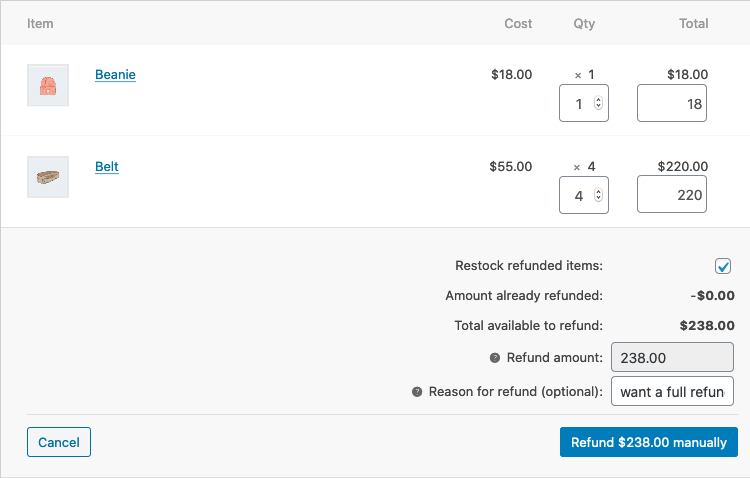 If you choose an item for the refund it will be noted as refunded. It will look like below, once the refund has been applied to the order:
Note: Your customer will not get refunds through the payment gateway. To start the refund process, continue on your payment gateway's dashboard. Or, you can manually transfer the money back to them.
Manage Refunds with Easy Digital Downloads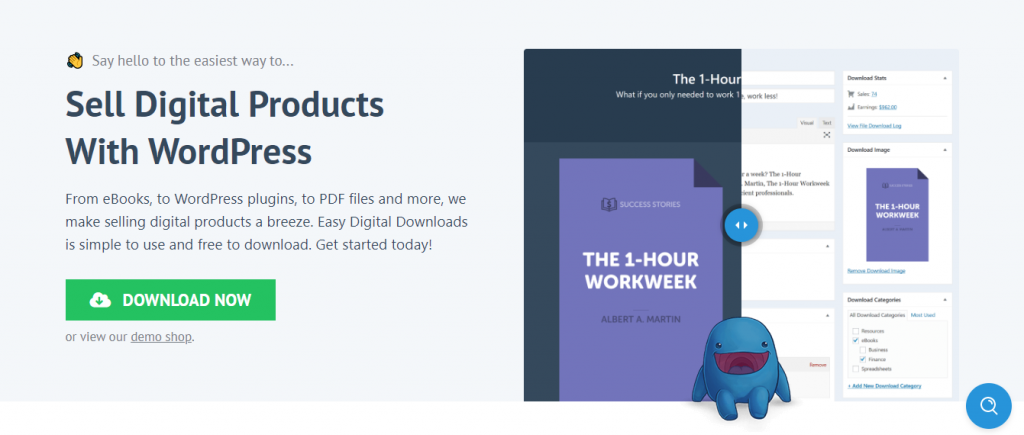 EDD (Easy Digital Download) is the most familiar marketplace for developers. Because EDD is popular for digital products like- eBooks, WordPress plugins, PDF files, and more. Mainly, they make selling digital products a breeze.
The refunding process of EDD depends on which merchant gateway you're using. Let's discuss it elaborately.
Manage Refunds in 3 Processes
You can manage your refunds in 3 distinct processes. Each of them has a different method.
Full Refund- Initiated Inside EDD
There are some payment gateways that allow you to prepare refunds in your merchant account. They let you do it directly from the View Order Details screen of EDD.
Currently, some payment Gateways are supporting this method. They are listed below-
PayPal Website Payments Pro
PayPal Express
PayPal Standard
Amazon Payments
Stripe
To issue a refund follow the below step-
Go to Downloads→ Payment History
Click View Order Details
Set the Status to Refunded in the Update Payment box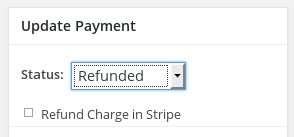 Check the Refund checkbox
Update the Order
The refund will be done automatically. Now, your EDD store will be informed of that refund. All the records will be updated to reflect that refund.
It includes customer records, sales/ earnings stats, download links, and every other aspect of EDD.
Full Refund- Initiated at the Merchant Gateway
Initiating a refund from the merchant gateway is another alternative way. The system alters from gateway to gateway. The gateways that support the merchant-side refunds-
Stripe
2Checkout
Amazon Payments
PayPal Standard
PayPal Express
PayPal Pro
Your EDD store will be informed by the gateway once the refund is initiated. It includes sales/ earnings stats, customer records, download links, and every other aspect of EDD.
Partial Refund- Initiated at the Merchant Gateway
You can not manage refunds partially with Easy Digital Downloads. To process a partial refund, you must go manually.
Firstly, refund the money by using your merchant gateway admin panel.
Secondly, go to Downloads → Payment History and update the payment record in your EDD store. Thus, the report will be recorded automatically.
Manage Refunds from FastSpring

FastSpring is a trusted partner of huge software companies around the world. Its full-service eCommerce platform assists companies to trade more, stay lean, and compete with the bigger one.
Search Order
Log in to the Dashboard of the store to refund a customer order. You will find a search box. Search your order in the search box.
Order Search Criteria
If you want to get the exact order you can find it in different ways like below:
Exact order reference numbers such as YOU200220-7481-39118
Customer's full email address such as [email protected]
Customer's exact last name such as Victor 
Customer's email domain name, starting with the @ sign such as @abc.com
Customer's exact company name such as weDevs
Few beginning letters of a customer's last name such as vict (at least 4 letters)
Few beginning letters of a company name such as adrit (at least 4 letters)
Last 4 digits of the credit card number such as 2312
Refund Process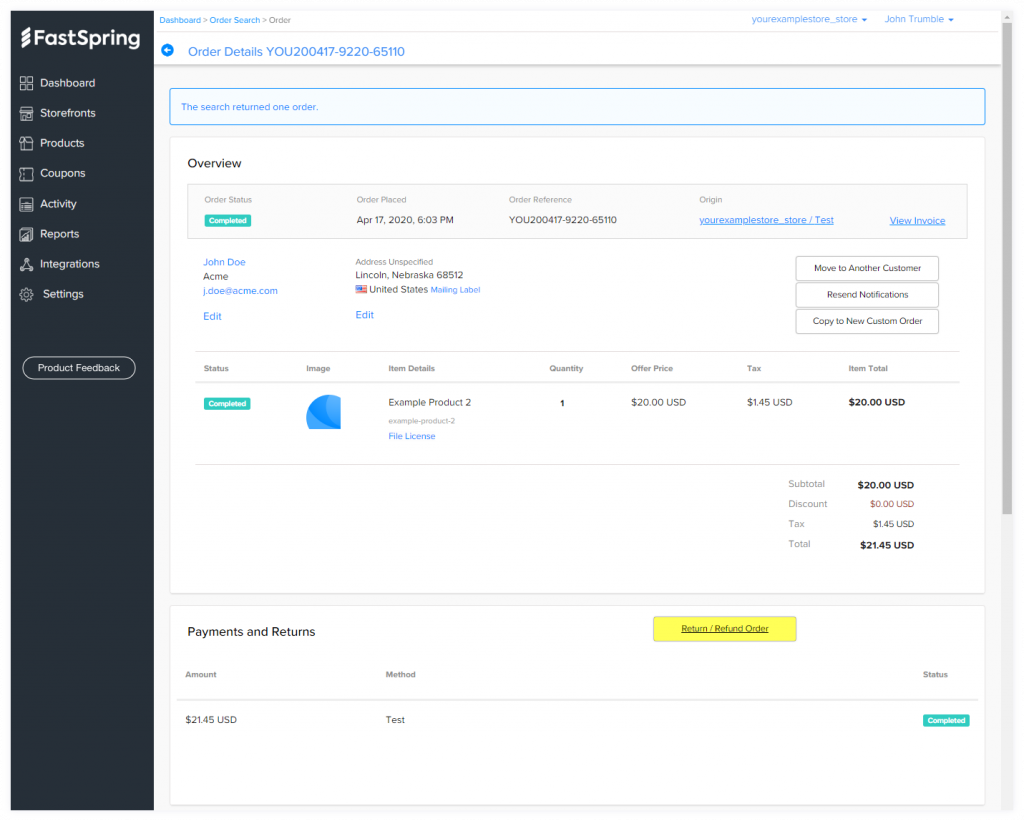 In FastSpring, you may need a minute to refund an order to your customer. Just follow the steps we have discussed here. After getting the order which you want to refund, click on Return/Refund Order in the Payments and Returns section. Now, Select the Return Type.
Full Return: It refunds the whole price of that order.
Line Item Return: Without affecting the other lines, you can select one or more lines from the original order to refund fully.
Partial Amount Refund: In this case, you can refund a part of the original price of that order.

Next, complete the Reason and Notification section of the refund process.
From the drop-down menu select the Reason Type.
The Reason Note will be visible to the customer. the Reason Note shouldn't be more than 250 characters.
Under Customer Notification, determine whether you want to notify your customer by email about the refund or not.

On the next page, you can now review the whole details of the return.
If the order added a subscription product, then the Cancel Related Subscriptions checkbox is chosen by default.
If you want to leave the subscription active just click to Unselect this checkbox.
Is everything correct? Now, click CONFIRM.
Furthermore, if you need to change anything, click OPTIONS, and from the drop-down menu select Cancel.
After clicking on CONFIRM, a pop-up will appear to notify you that returns are not reversible.
Next, click OK to confirm the return again.
Refund Policy
Normally, FastSpring directs any request to your support contact when they get any. Each time they will consult with you about the refund. Only when a customer purchases with a credit card and contacts them about a fraudulent charge.
In this case, FastSpring refunds the order to prevent a chargeback. Generally, credit card refunds can be done up to six months after an order, but in PayPal the limit of refunding is 90-days.
Chargebacks
Chargebacks and refunds are not the same. Usually, the chargeback is a return of funds to a cardholder when it is forcibly initiated by the card's issuing bank.
With their credit card provider, a cardholder signs an affidavit where he/ she claims, the purchase is not done by him/ her. Then they notify this to FastSpring. In conclusion, a chargeback is not a request.
Also Read: 6 Functional Solutions to Win a PayPal Dispute
Refunds with Split Accounts
There are some accounts where it runs with more than a partner which takes a certain percentage of the sales or the revenue fee.
So, FastSpring gets asked often what happens when a refund occurs in this situation. FastSpring has two options for that-
Option 1: Fixed Percent of Sale Price
Suppose, for your product the customer paid $100. And, your partner gets a 70% split. In this situation, 30% comes out for the FastSpring fee.
Let's imagine the FastSpring fee is $5.00. Then $5.00 will come out of the $100 order, you will have $95.00 in your account. After that, your partner's 70% split will be deducted and paid from the account. That could be ($100 x 0.70)= $70. Now, you will have $25.
If there is a full refund, the $70 will withdraw from your partner's account and put back into your account. Here, FastSpring returns the $100 from your account to the customer. Plus, it retains the order fee.
Option 2: Fixed Percent of the Revenue
Suppose, the customer paid $100 for your plugin/ theme. And, your partner gets a 70% split. In this situation, $100 goes into your account. The rest of it comes out for the FastSpring fee.
Let's imagine, the FastSpring fee is $5.00. Then $5.00 will come out of the $100 order and leave $95.00. Next, your partner's 70% split will remove and paid into their account; which is, ($95 x 0.70)= $66.50. So, your account will be credited by $28.50.
If there is a full refund, the $66.50 will withdraw from your partner's account and put back into your account. Here, FastSpring returns the $100 from your account to the customer. And, it retains the order fee.
Refunds for Bank Transfers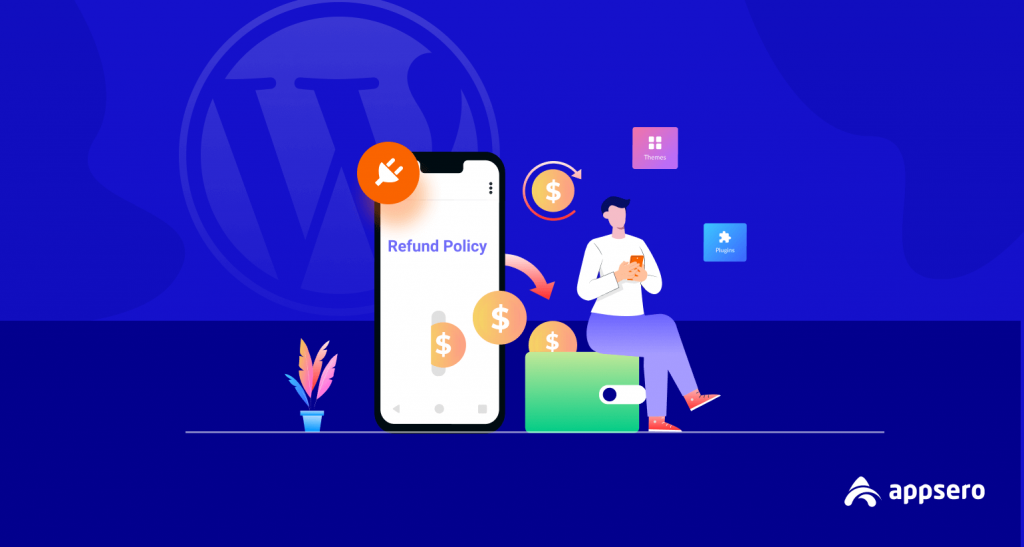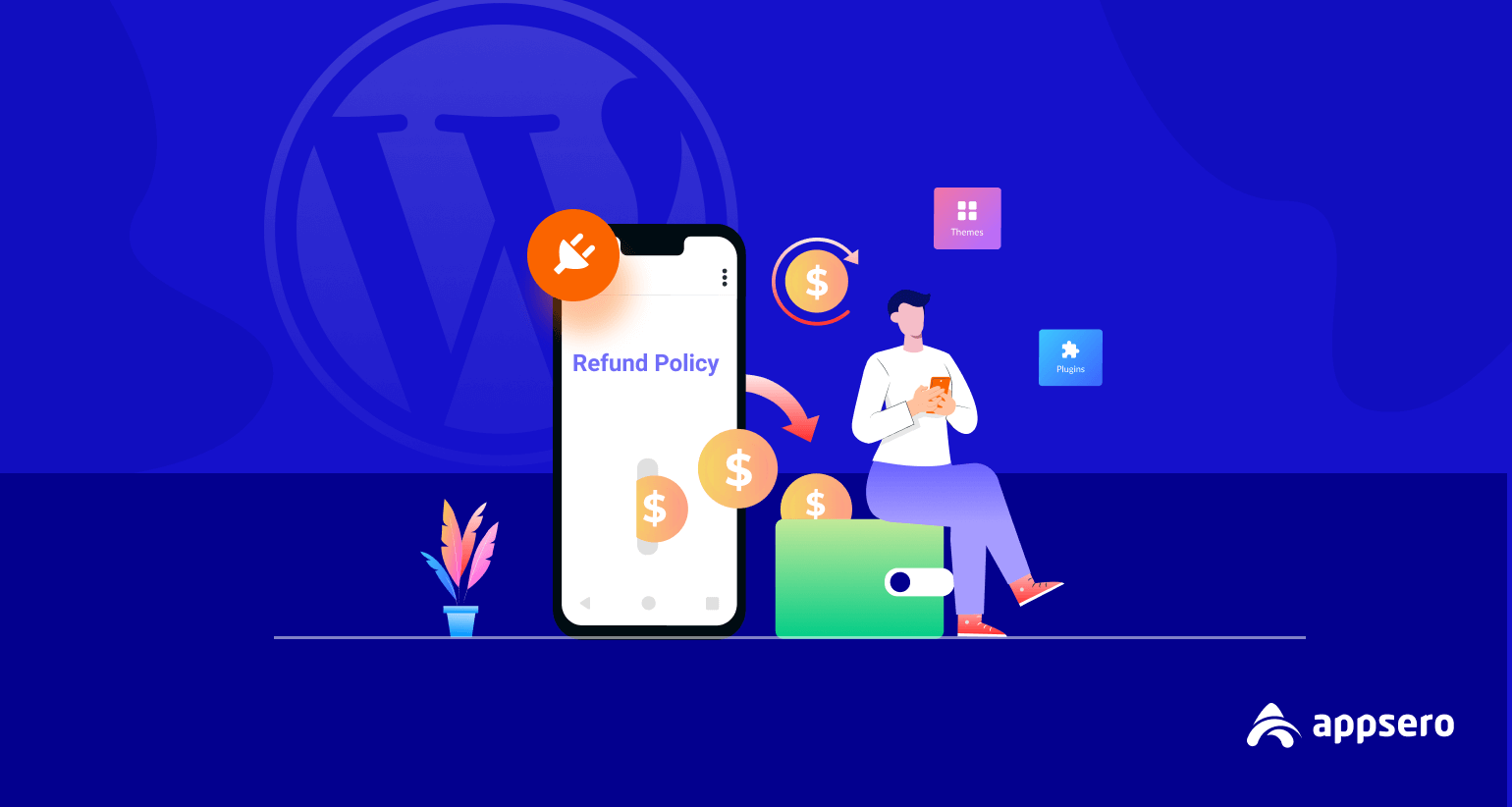 Normally, bank transfers are not refundable. However, there are some substitute ways by which FastSpring can refund the order.
When a customer has a PayPal account, they create a manual refund through PayPal and it is the simplest option.
When the customer does not have a PayPal account, there are two options:
They can send a USD check to the customer. For outsider customers of the United States, they need to verify, can the customer deposit it or not? They do it before sending the check. Sending a check, cut a $10 fee from the refund amount.
There is an option for manual bank transfers. It cost a $30 fee from the refund amount.
Learn more from the following video made on the Easy Ways to Manage Refunds for your WordPress Products. You can follow our YouTube channel for more videos.
FAQ on Managing Refunds of Your Products
Question 1: How do I process a refund in WooCommerce?
Answer:
– Navigate to: WooCommerce > Orders.
– Pick the order to refund.
– Now, go to the order summary and choose "Refund" to start.
– Confine the amount of the product to be refunded in the text box. The refund quantity will adjust automatically. 
– Include Refund Notes if you have any.
– Choose Refund $XX.XX manually.
Question 2: How to add a refund policy to WordPress?
Answer:
– To present your refund policy to the customers of your WordPress website, you can create a page with the title Returns & Refunds. Write your policy content there.
– After that, go to Appearance → Menus.
– In the footer section of your website, add the page.
Question 3: What does a 30-day money-back guarantee mean?
Answer: It means a user can ask for a refund within 30 days of purchasing your product. 
Question 4: How do I write a no return policy?
Answer: Use simple wording when you are writing a no refund policy. Try to exclude the words like "you must" or "you need to." The policy should be written in the easiest way for your customers. 
Question 5: What is satisfaction guaranteed?
Answer: Generally, it is a formal guarantee that your product can be returned, repaired, or replaced if it doesn't meet the mentioned quality. 
Easily Manage Refunds with Appsero
However, we think you will get some specified information to manage refunds for your valuable customers.
As a WordPress developer, you may have to face different issues and obstacles. And, truly it affects your concentration while building your plugins/ themes. Besides that, if you get distracted by refunds, then it will definitely create a mess in your developing career.
If you are related to all of this, choose Appsero without thinking twice. Although it's specialized for developers. Plus, it can swiftly help marketers & managers.
Subscribe To Our Newsletter
Don't miss any updates of our new templates and extensions
and all the astonishing offers we bring for you.