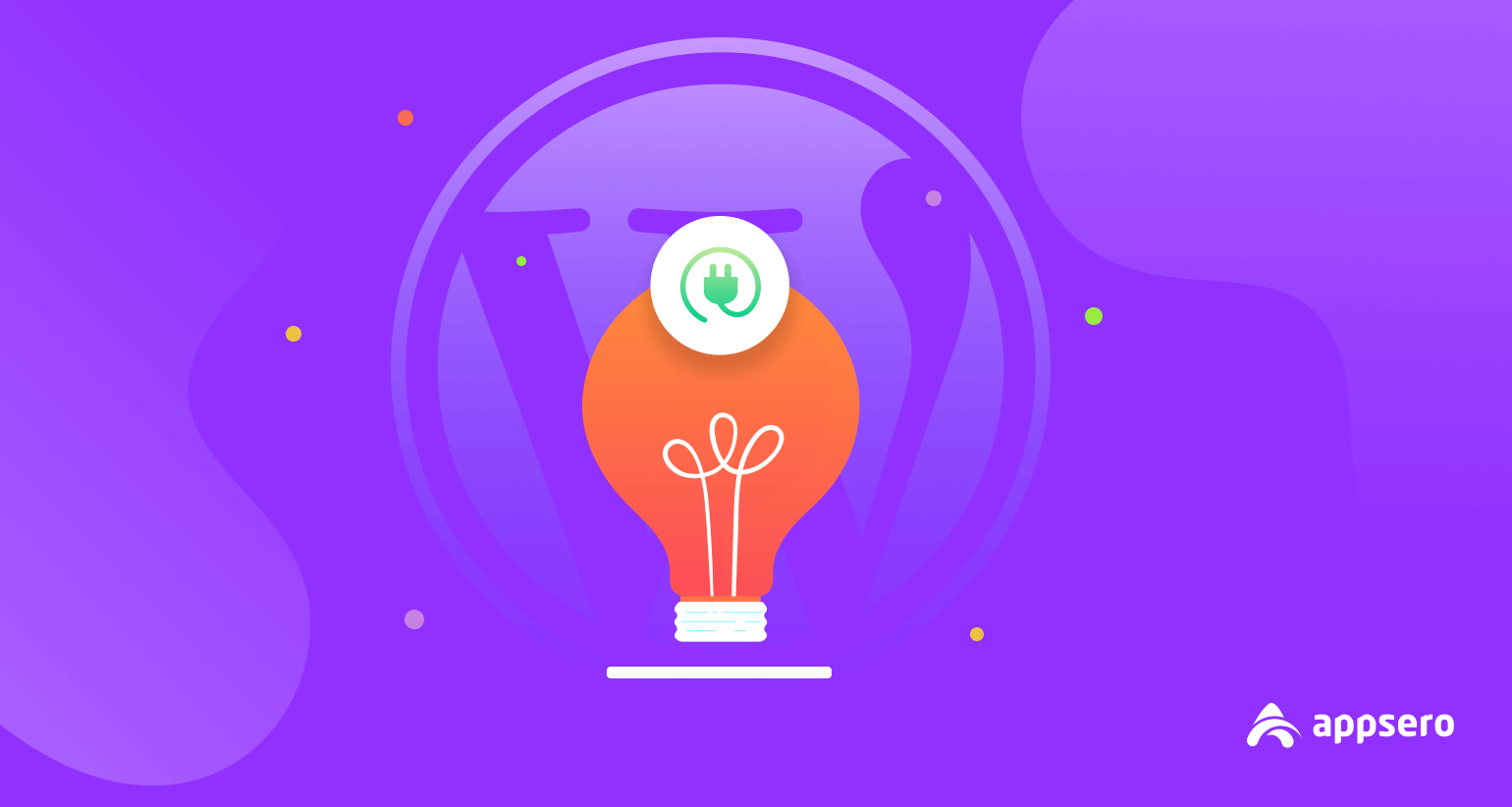 New WordPress Plugin Ideas For Developers
A simple Google search on WordPress plugin ideas will fetch you a thousand ideas. But you will not get the exact one. For a solid and reliable idea, you must do some homework as a developer. It's not like you get a concept and jump for it immediately.
For establishing a renowned plugin in the WordPress community, you must consider some crucial factors. The concept will change varying the need of different sectors of people.
Let's find out some great plugin ideas in brief for you to try out!
How to Come up With a New Plugin Idea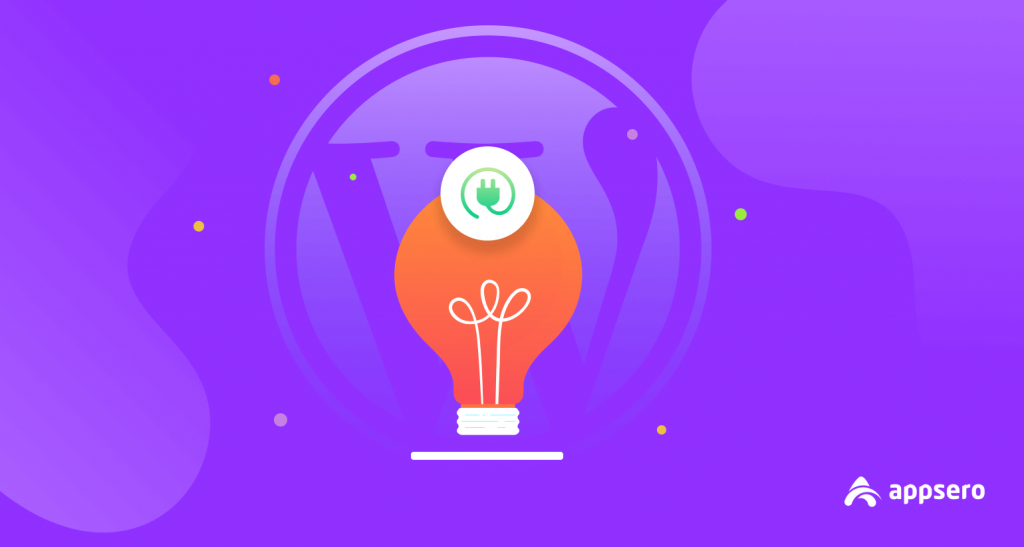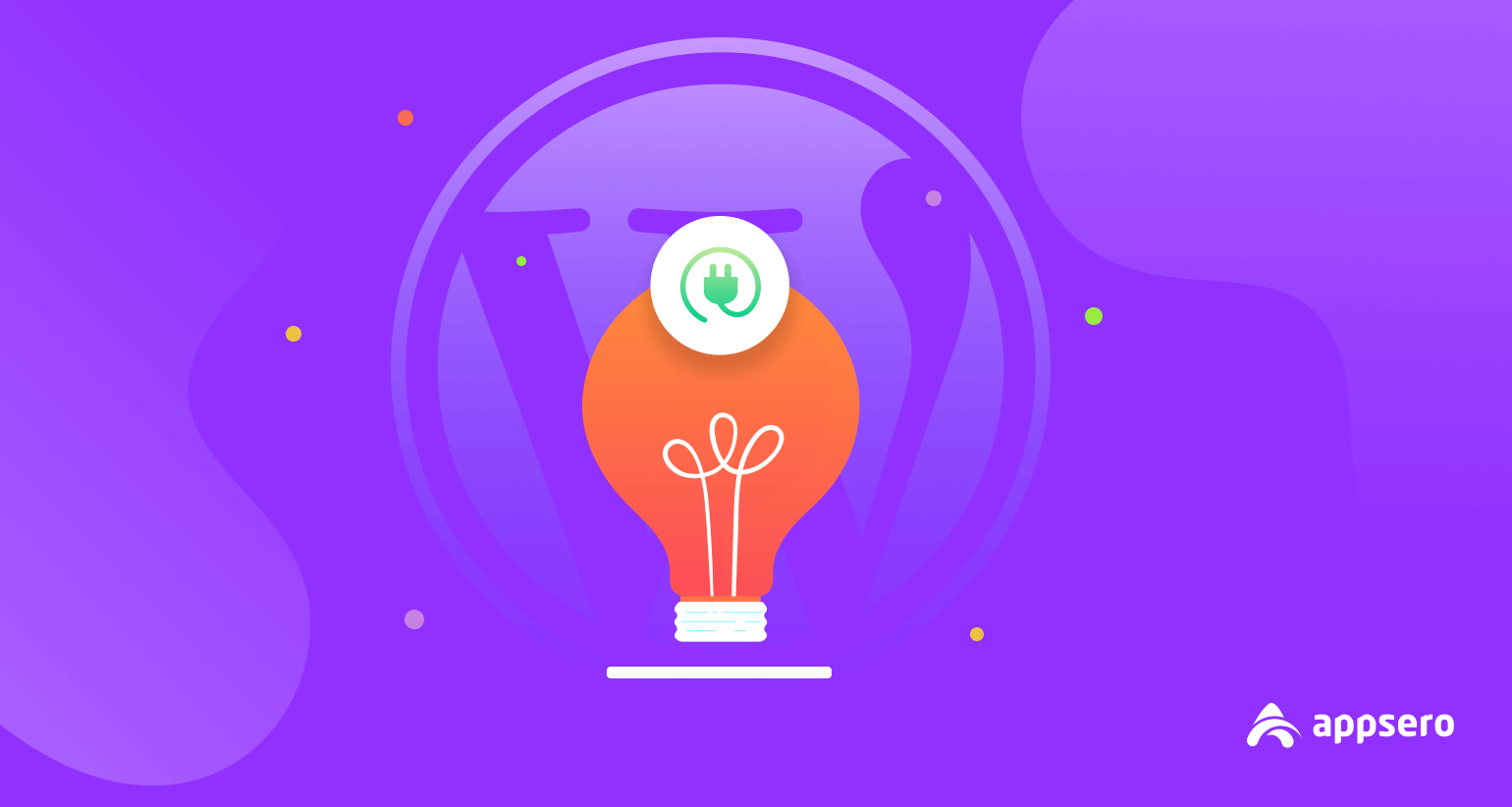 There are various ways you can come up with a new plugin idea. Plugins are always in demand. You have to get creative to come up with a great one! So, how to get the creative light bulb to light up? Let's check out below-
1. Brainstorm Ahead!
You need to know what function people want to run in their website without hassle or a feature that will make the site better than others. Many times developers don't brainstorm properly. They end up creating somewhat similar features/ functions that are already offered by the other plugins. Sure, you can improve the existing features. But, is there anything new you are offering? If you can find the answer to this question you will surely find a moonshot idea.
2. Write Down The Goals and User Pain Points
Write down the goals that your plugin will achieve. You can check out existing plugins and see how they initially solved the issues that the users were facing. Or if there's any lacking that's acting as a hurdle in user experience.
To find your targeted user pain point, you can go for a customer survey and collect different issues of regular website use.
3. Go Through Social Media and Online Forums
Check out multiple social media groups such as Facebook, Twitter, youtube, and popular online forums. You never know how you'll come up with an inspiration for a successful plugin.
Quora is another amazing platform to join and get in touch with the WordPress community. Online forums are a great place to interact with others and come across the best suggestions for new plugins or themes.
4. Look Out for Ideas in WordPress Repository
There are more than 50,000 plugins in the WordPress repository. The number is growing and it can be a good source of knowledge for developers.
In every plugin, there is an option for giving reviews. And, users always give their feedback whether it is good or bad.
So, after going through the user reviews you can get a large idea of what people are wanting for their website. Before analyzing the WordPress plugin repository don't forget to choose your specific niche. In this way, you will have the most relevant feedback.
5. Follow The Blogs!
Make a list of a few great WordPress blogs to follow. It will support you to stay updated with any latest happenings in the WordPress community and keep an eye on the upgrade in the industry.
WordPress Plugin Ideas for Bloggers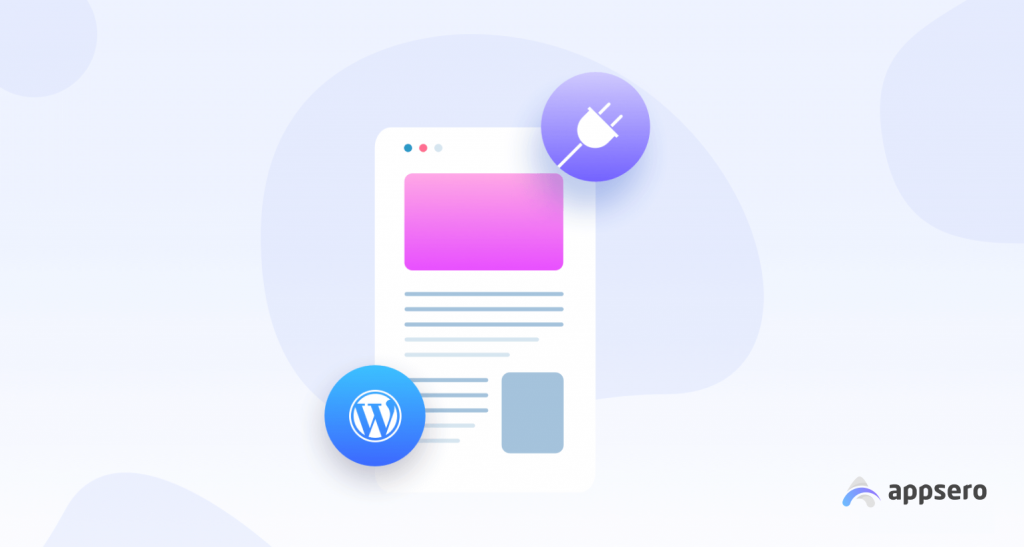 When it comes to successful blogging, people would want to reach out to as many readers as they can. With thousands of contents being published regularly on the web, their piece can get lost beneath the other posts that have better reach. In that case, your plugin can help them out. Here are some new WordPress plugin ideas for bloggers to make work-life easier.
1. Keyword and SEO Plugins
These are super important. Why? Because they will help the content to get better reach and a higher ranking on the search engine. These plugins will help a blogger to get the desired keywords by knowing what people are searching online. So, you can build a plugin that can assist your user to search for low competitive keywords with better SEO knowledge.
2. Regular Publishing AKA Content Calendar
Publishing regularly will help a user to build an audience over time. It's not easy to create a brand or believable reputation within one day or by publishing with long gaps in between.
Many times bloggers can get overwhelmed and mess up their publishing schedule. Content calendar plugin will help them to plan and publish according to their plan. There are various plugins available to help out a writer, but still, you can make a place in between them by giving uncommon and more helpful features.
3. Grammar Check Plugins
These plugins are a lifesaver for writers. We've mentioned that regular publishing helps to get an audience. But here's one thing that a blogger definitely shouldn't miss out and that is publishing high-quality content.
It's easy to come across thousands of content online, but, honestly, how many of them are high-quality ones? One way to ensure a good quality piece is to create content that is free of grammatical errors.
And, we can bet you that a plugin that gives alerts on grammatical error, misspelling, or sentence structure issues will surely win an author's heart. You can go for this plugin idea.
4. Broken Link Checker Plugins
This type of plugin helps a writer to build up their credibility. The anatomy of a great blog post consists of grammatical-error-free texts, photos, videos, and links. Links are the best when it comes to providing facts to one's content.
Now, the readers will want to click on a link that's live. And, a broken link means a disaster here. With such a plugin, a blogger can make sure that their links are working fine or not. So you can keep this idea in your backpack for making a groundbreaking WordPress plugin.
WordPress Plugin Ideas for Designers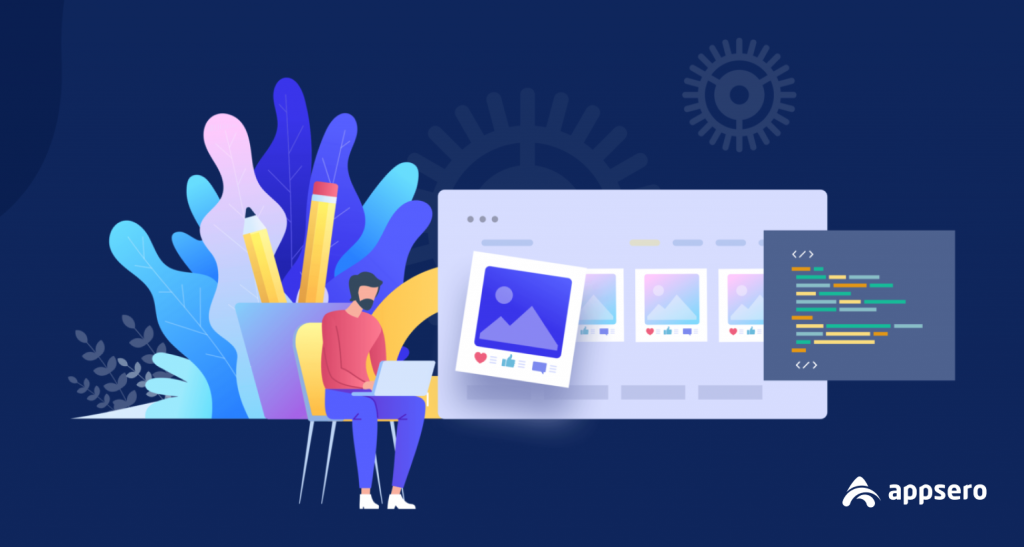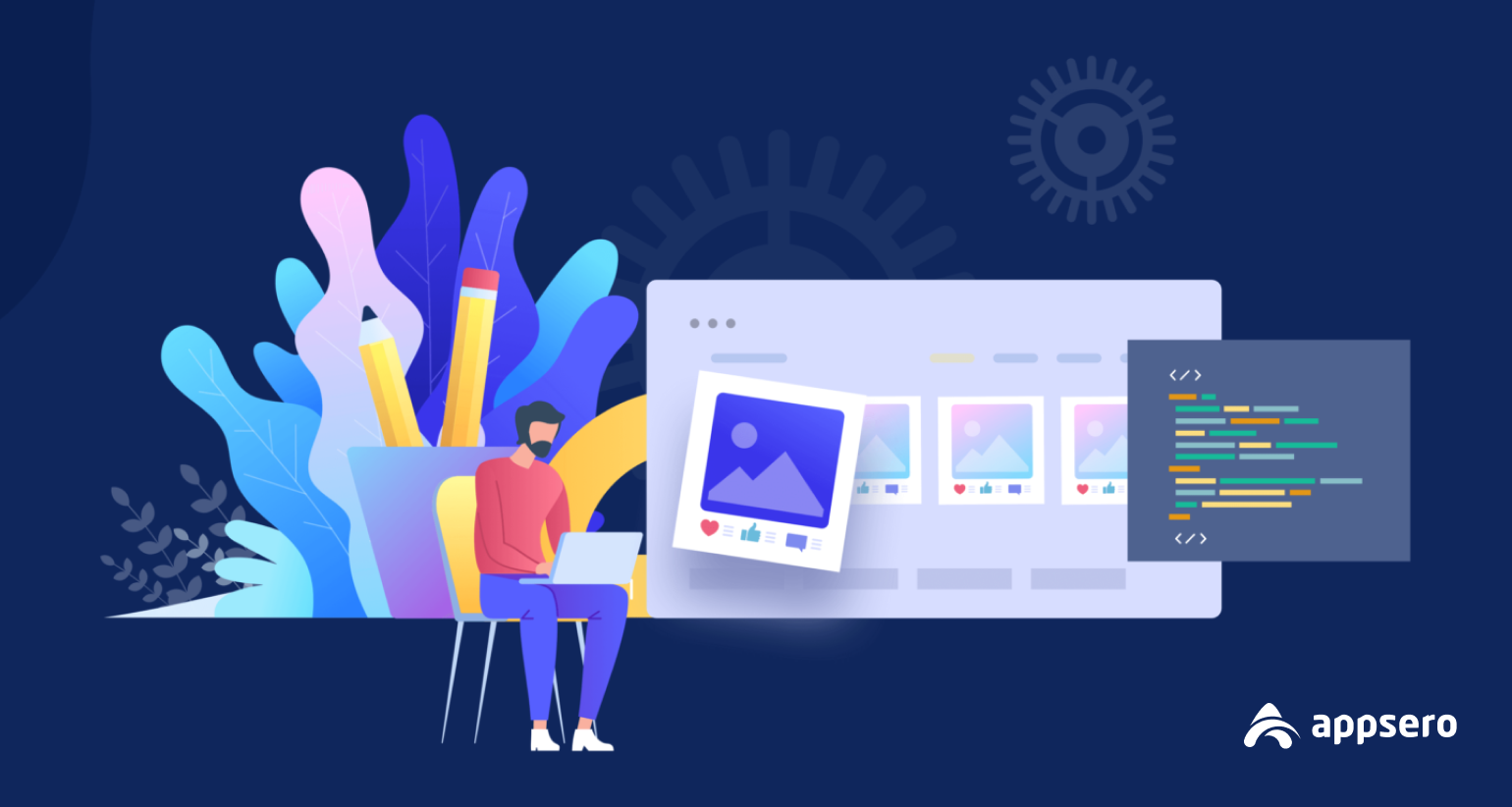 Plugins don't only save the day of the bloggers, but designers as well! From creating their portfolio and enhancing their brand to get new clients or designing a new site, there are various plugins to help them out.
So which type of plugins you should create for them.
1. Image Gallery Plugins
These are the best option if a designer is looking to create media galleries on site to show their work. Whether it's for a client or their portfolio, such a plugin makes everything easy and allows their audience to check out their work without any hassle.
Your plugin must offer different options for image galleries, and the designer can pick any style as they wish. For example, they can choose anyone from custom grids, lightbox galleries, masonry galleries, or even custom ones where they can unleash their creativity.
2. Page Builder Plugin
This is another gem for designers. There are a variety of page builder plugins. Before selecting the best one, it's best to check out their features.
Some popular page builders are Elementor, SeedProd, Beaver builder, and the Divi builder. The drag and drop design feature offered by these plugins helps to design a website without any troubles. Another benefit? It saves a lot of time! But the issue is these plugins are high in price and the size is overwhelmed.
What if you create a plugin that furnishes a website with simple yet beautiful designs and is obviously designer-friendly. Moreover, you have to keep the price lower than the current market.
4. Portfolio Plugins
Designing a portfolio is never an easy task! I mean, one needs to be careful as the first impression matters a lot. With the help of portfolio plugins, designers can save a lot of time and design their website just the way they want which will showcase their personality and work in the best light!
So, creating a plugin that will assist a designer to make his/ her portfolio within a few minutes will definitely blow the mind. Additionally, you can offer multiple features related to this niche.
WordPress Plugin Ideas for Social Media Marketers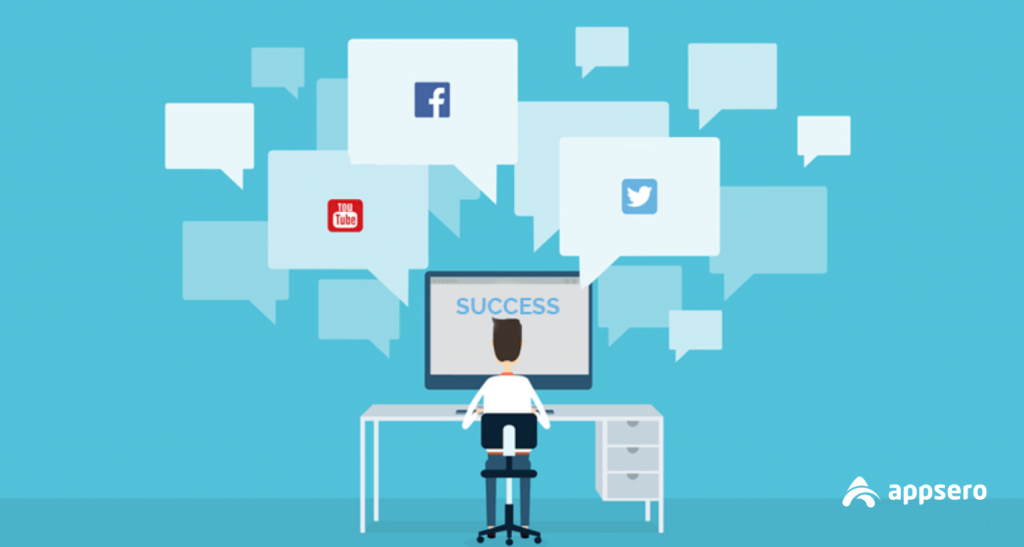 Social media marketers want to reach out to their potential and existing customers without spending much time. There are different types of plugins that will make the life of a social media marketer easy as a breeze.
Though we are here with some ideas of plugins that an SMM typically looks for.
1. Editorial Calendar Plugin
Generally, an editorial calendar plugin will allow the SMM to schedule the upcoming posts that they want to publish on their various social media channels. With this type of plugin, social media marketers don't need to sit and share their work manually. Many plugins offer the drag and drop feature, making the whole work a breeze, you can get some ideas from them. In short, the overall work efficiency will increase, and marketers could get a lot done in a short time.
2. Social Media Integration Plugins
Whether it's showcasing images from Instagram or "Share" the post on Facebook, these plugins are simply brilliant. Though there are some popular social media integration plugins, you can work on this niche by adding more incredible features.
3. Comment and Discussion Plugins
For engaging readers, the comment and discussion plugin helps the social marketer a lot. Their audience can create discussions, ask questions, answer each other's queries, offer suggestions, and many more!
WordPress Plugin Ideas for Project Managers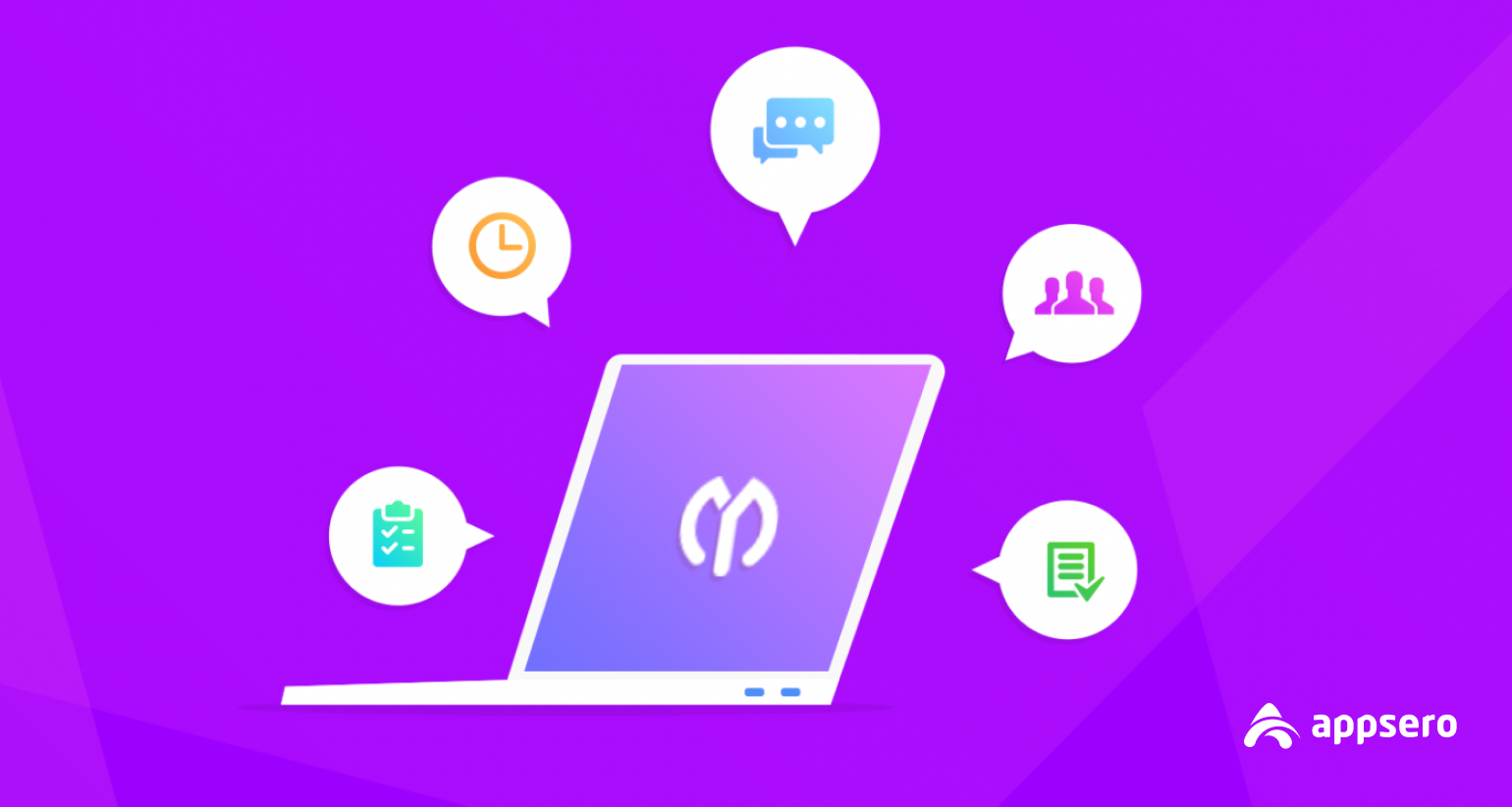 Nowadays running a business is challenging as the need to keep eye on various factors simultaneously. One wrong move can set back to square one. Instead of taking a look at various types of plugins this time, people want to check out an individual one to monitor their projects. Check out some of the WordPress project management plugin ideas: 
1. Task and Team Management
You can create a project management plugin that will offer advanced task and project management solutions. With it, one can easily create new tasks to be executed, organize various assignments, allocate works, etc.
A company has an increasing number of employees and managing them is quite hard. Creating a plugin in this niche is challenging but you can take a look.
2. Tracking Project
Company owners want to track the progress of projects. You can manufacture a WordPress plugin that will track the ups and downs of a project, the activities and assigned tasks, and check out the reason of rising or down of each project. Your user must get the opportunity to customize their project as needed. 
WordPress Plugin Ideas for Admins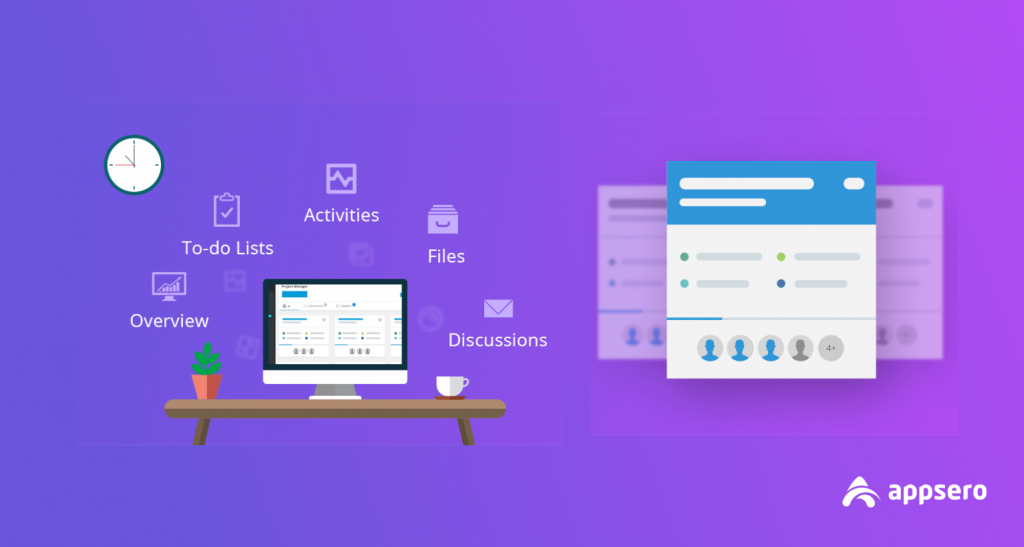 For those who are site owners /administrators, managing a site can become difficult at times. There are various plugins available to make their work more comfortable. When looking for a new plugin idea for admin, you can take a glance at these plugins. It will help you to come up with new WordPress plugin ideas for admin. Plus, you'll understand what they offer and how they are addressing the pain point of the users.
Some plugin ideas for admin dashboard:
1. Menu Editor Plugins
Your plugin may offer admins a wide range of options to customize their menus according to their needs and requirements. Gone are the days where all menus looked and felt the same. Your plugin should assist to customize the menu title, location, text color, button, etc.
2. Dashboard Plugins
These plugins will support customizing the admin area. You can build a plugin that will help to increase the overall work efficiency. An inefficient dashboard makes it difficult to manage websites. So, keep in mind to develop software through which admins can work with decluttered dashboards, enjoy smooth navigation, allow the admin to create color schemes, etc.
3. Dashboard Notes Plugins
When there is more than one site administrator, things can get a bit tough when it comes to site management as everyone needs to be on the same page. And, this is where a dashboard note plugin comes in handy. If there's any message for the site administrator or a quick notice, your user can always use the colorful notes to let the other admin know about it!
WordPress Plugin Ideas for Developers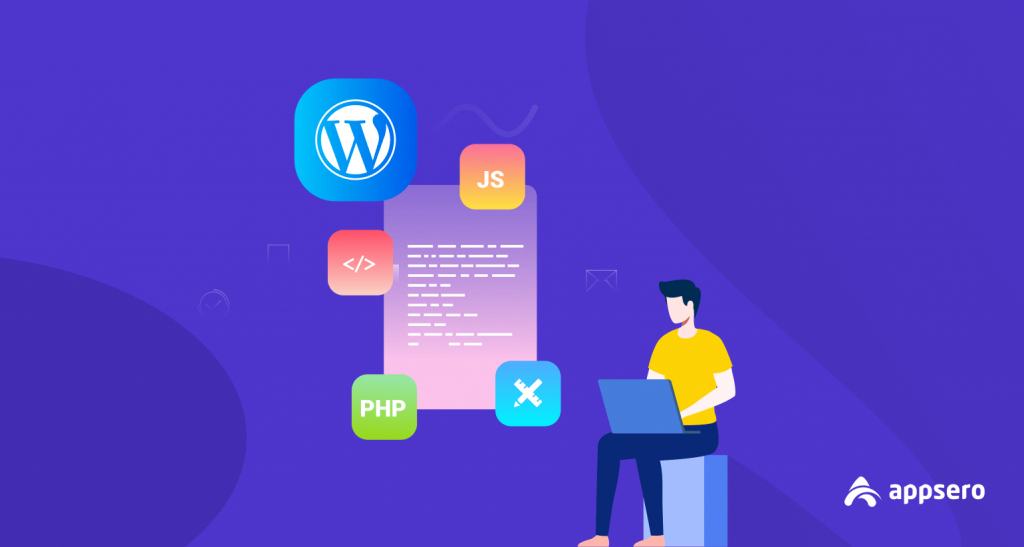 As a developer, you know better what type of plugin you may need to run your business with WordPress. This sector is absolutely familiar with you and most importantly, you know better what is your customer's pain point.
1. Debugging Plugin
Debugging is important because it helps to look for and resolve any potential defects and bugs. The work is long and hectic, and this is where developers find a lot of help by using debugging plugins. A debugging plugin will help to find potential errors, bugs, auto-restore settings, track PHP warnings, etc. In this section, you can go for a specific programming language and work on it.
2. CSS Editor Plugin
This type of plugin may allow the developer to code CSS for various devices. If the developer doesn't can see the changes in real-time in the customizer, it will help to save a lot of time. After doing some R&D you can go for the final idea.
3. RTL Tester Plugin
Manufacture plugins that will support a developer to test their WordPress themes and plugins by using RTL. With this plugin, they can easily change the text direction.
4. Customer Management Plugin
Developers need to manage their plugin's customers properly. Thus, a customer managing tool may support them a lot. Though there are multiple helpdesk WordPress plugins, you can make a tool where developers can talk to their customers via voice and video call without any interruption. Moreover, there can be a section for customer feedback and deactivation reason of a plugin.
Tips for Creating New WordPress Plugins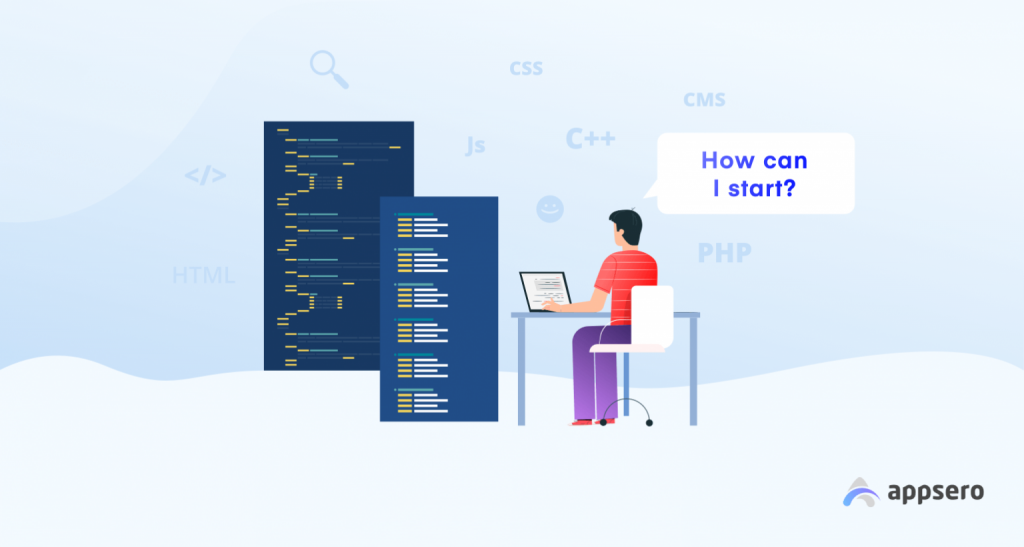 If you want your plugin to be a success, then there are several things you need to keep in mind before creating WordPress Plugin Ideas. Always remember, there are thousands of plugins, and you need to understand the right factors that'll make it stand out. Things to keep in mind:
1. Understand WordPress
You need to understand WordPress as a platform and know what's in demand when launching the plugin. It's best to have adequate experience with this platform. Plus, you need to understand its standards before creating and launching your plugin on WordPress.
2. Know the Problems
Understand and find out the pain points of the users. You need to address the problems that users face and how your plugin will solve them. Users are interested in a plugin that will make their work easy by offering them the best solution. And, people don't hesitate to spend a good amount of money if the tool is worthy.
3. Have Enough Coding Experience
Many WordPress plugins have a good concept, but users don't use them. Why? Because they lost their potential due to poor coding and standard.
Therefore, don't forget to code strongly. The user interface and experience must be comfortable for all types of customers.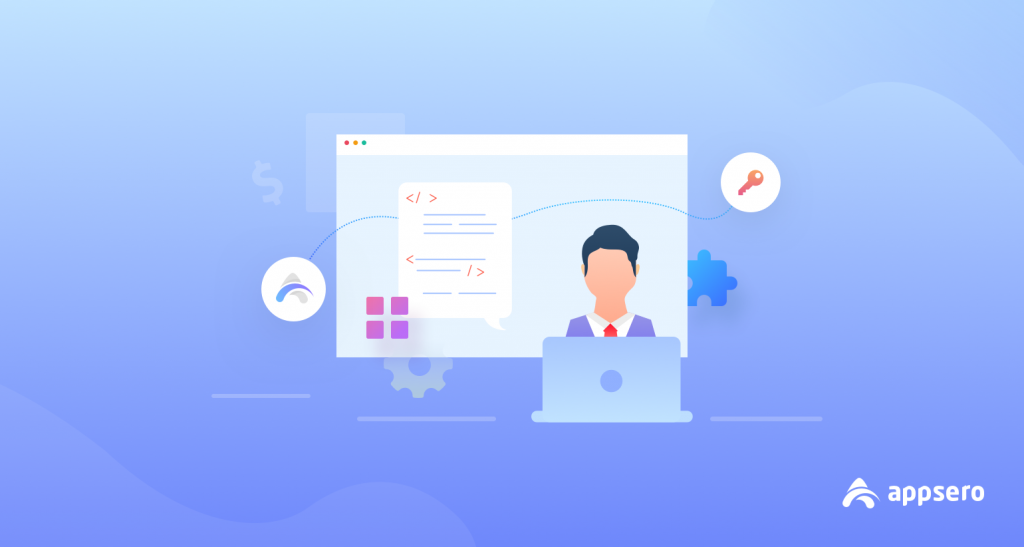 4. Give Your Users Something Unique
If you end up creating a generic plugin with the same boring features, users will not be interested in checking them out. I mean, why use something when already a copy of it exists in the market?
5. The Right Hook Matters!
Make sure to use the right hook. Essentially, it's a bridge between WordPress and your plugin, and you don't want to mess that up! Always read the official documentation of the API. You'll come across a wide variety of hooks, and depending on your plugin, you need to choose wisely.
6. Don't Forget the Auto Updates!
Auto-updates have been available to the developers since WordPress 3.7. The function isn't available by default so you'll need to activate it. It's an excellent tool for constant plugin development, without any hassle!
FAQs
Question 1: Which plugins are the best for a blog?
Answer: There are a variety of plugins you can use. Some of them are Jetpack, WordPress Super Cache, Yoast SEO, Google XML sitemaps, and Elementor Page Builder. 
Question 2: Which plugins are suitable for WordPress?
Answer: There are thousands of plugins that you can find on the WordPress directory, both paid and free. For listing purposes, some popular plugins are WP Forms, Yoast SEO, WP Rocket, Akismet, Monster Insights, WooCommerce, etc. 
Question 3: How can I choose a plugin for WordPress?
Answer: There are some factors you need to consider when choosing a plugin. First of all, you need to ensure that the app is frequently updated. Secondly, it should operate on the latest WP version. 
Question 4: Are plugins free or paid?
Answer: On WordPress, you got both paid and free options. There are also freemium plugins where you need to pay to use additional features. 
Question 5: Why can't I add a plugin on WordPress as a wordpress.com user?
Answer: If you want to add a plugin on WordPress as a WordPress.com user, you need to upgrade to a business plan. And, this is only true for third-party plugins. 
Final Verdict
Plugins are a great addition to any site, and the popularity of WordPress sites is increasing. Whether your customer is a blogger, social media marketer, developer, project manager, admin, or designer, they will need plugins. So, you can freely choose this platform as your plugin developer.
Before looking for WordPress plugin ideas, you must consider the factors we have mentioned in this blog.
And one of the most important considerations is always stay updated with the WordPress community. Don't forget to check out the recently published plugin and blogs when looking for new ideas to create a plugin! Who knows? You might come across inspiration from any of these platforms!
Subscribe To Our Newsletter
Don't miss any updates of our new templates and extensions
and all the astonishing offers we bring for you.