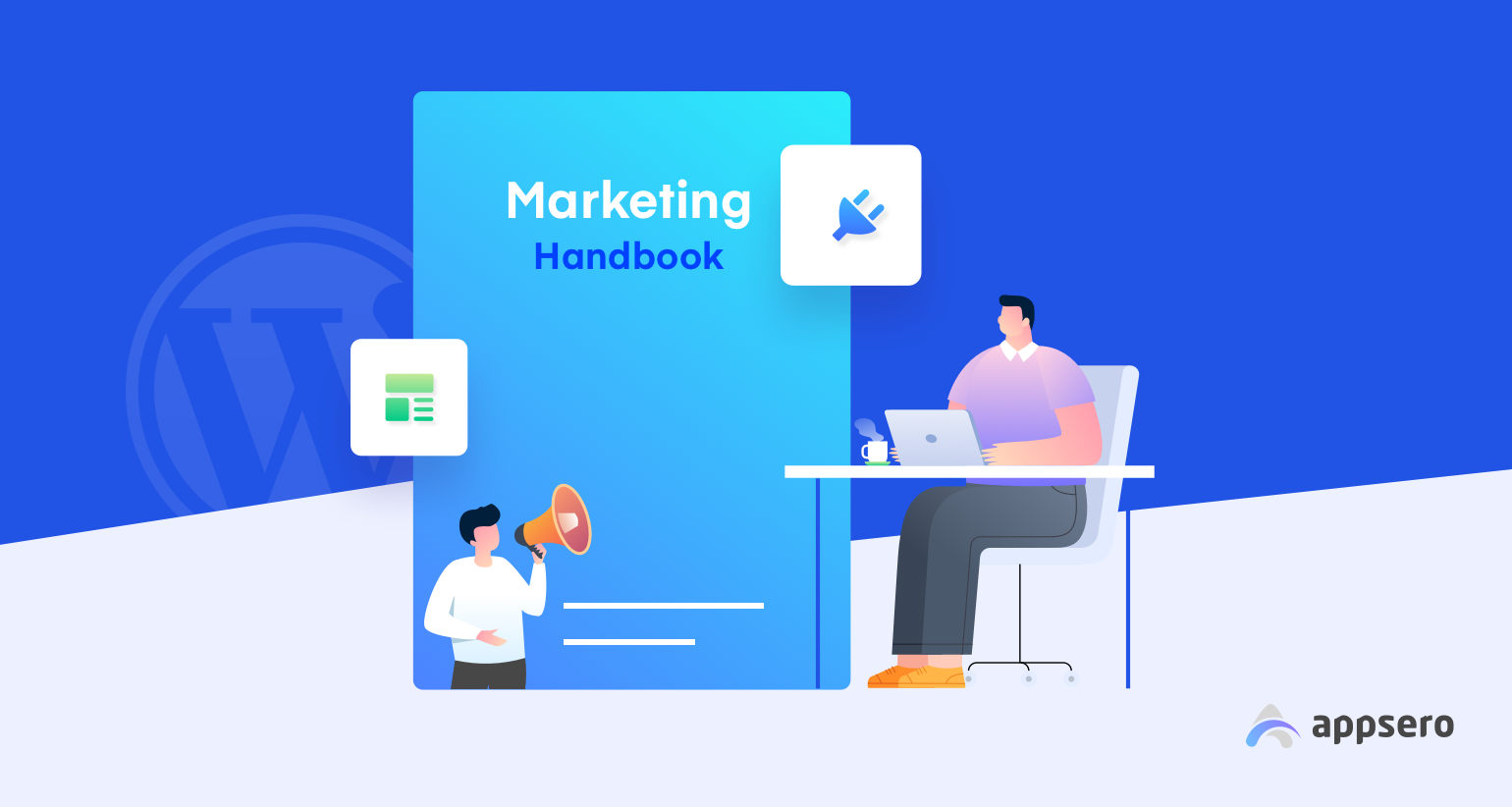 The Ultimate Marketing Guide for WordPress Developers
Do you like to create innovative plugins and themes? When nobody knows about your creation, does this make any sense to you? Well, at this point you need to rely on marketing.
Most of the time, developers take marketing as an activity that has no predictable return. If you are a developer and still on that phase, then this is the only reason for not getting the desirable feedback from your customers.
So, these hazy activities can't help you most where everyone is planning, processing, and executing to get settled and predictable results. People want to spend time and supply all possible resources for constant outcomes.
Here we will describe why marketing WordPress plugins are a must for the developer. Let's have a tour in this article.
Product Marketing vs Product Development: How to Combine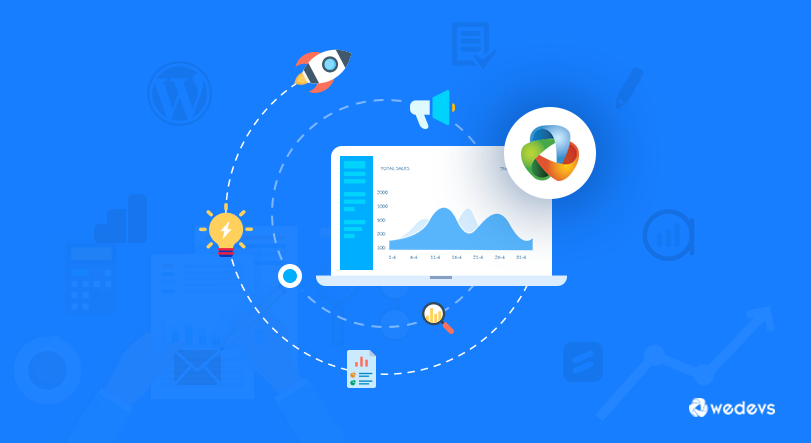 We know developers have time limitations. In the whole day, you need to focus on coding, fixing bugs, plugin licensing, handling sales, customer support, and many more.
So, it's really tough for you to manage marketing besides all these tasks.
Integrate Your Development and Marketing
When you can make an interaction between your plugin development, sales, and marketing, you will be different from the others. And, you need to be dissimilar from others to compete and win the battle in the crowded market like WordPress.
Most importantly you will see noticeable sales and active installation of your plugin or theme. That is a tough yet powerful strategy of marketing WordPress plugins.
Understand Users' Needs, Turn Them into Your Brand Ambassadors
With the product-only activity, a successful WordPress plugin or theme will be just a myth to you. Find out what your users need and reach to them with your hard programmed user-friendly plugin.
Furthermore, you have to engage with them, take their feedback, and customize or fix your product basis on that. Actually, without engaging clients, your plugin will give you nothing.
After reaching your customers, you have the chance to educate them about your product usability, benefits, and distinguish between you and other competitors. That's the magic of marketing.
Types of Marketing: Which One to Choose and why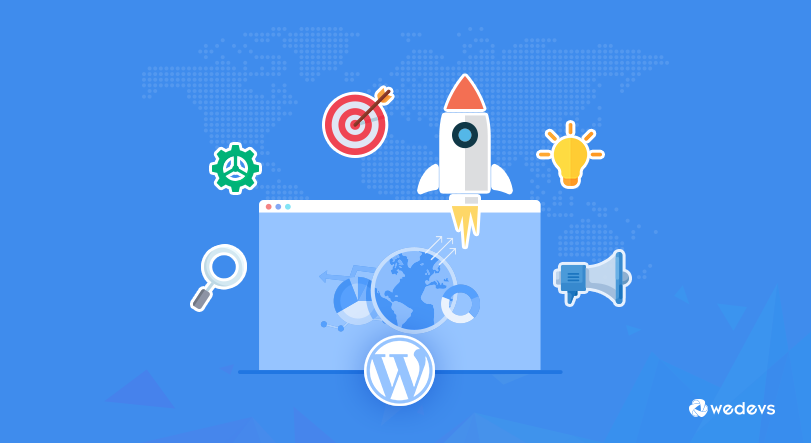 There are different forms of marketing regarding different aspects. The most popular terms in marketing types are 'Inbound Marketing and Outbound Marketing'. Each one has diverse strategies. So, you should choose them according to your needs. Lets get introduced first.
Outbound Marketing: Paid Marketing
When you try to influence your potential customers to purchase your product, you can take action with outbound marketing. It means that you will pay for-
Impressions
Clicks
Reviews
Or different spots on the internet
So, you need to pay associated with those sectors in outbound marketing channels. These strategies are helpful for a certain time, and definitely, easy for them who have enough financial resources. And, we all know that a small or startup business can afford it hardly.
But for WordPress business, people don't require to pursue those strategies in the starting or even at all to be the successful business owner.
What Factors Should You Consider for Outbound Marketing
In marketing WordPress plugins you need to be more determined while you are choosing a specific way. For doing perfect outbound marketing, you have to focus on some different sectors like-
Market Fluctuation: Always remember that various markets need different campaigns. Such as Email Marketing and Social marketing are not the same. They are two several variations of marketing and need distinct strategies to get success.
Competition: Where you have strong competitors, you need more dynamic promotion. Because where the competition is more intense your marketing method has to be more specific and effective. Or, you will lose in the long run.
Market Approachability: As you are paying for the marketing then your channels or promotions should be expanded as hard-to-reach places for you other opponents.
Innovation: When you are launching newer products you need to explain it more to educate your visitors first. Because without knowing your purpose of creation, no one can relate to it personally.
Budget: Here, is the most important fact about outbound marketing. Your marketing should be planned according to your budget.
Inbound Marketing: Non-paid Marketing
When you tend to share knowledge and valuable information about your plugin or software to engage with your community, you need Inbound Marketing. Here, marketing WordPress plugins will be more organic. So, you have to pay attention to-
SEO
Blog creating
Social Media sharing
Community building
Organic sharing of your product
Most amazingly, you don't have to pay for reviews, clicks, or impressions like Outbound Marketing.
The moral story of Inbound Marketing is,
Instead of following customers, they will come to you after self-educating about your product.
When you have built up your brand to a certain level of reputation, you will be automatically visible to your customers. They will find you naturally. After research, they will come to you to purchase your product.
Thus, Outbound Marketing is, trying to shove a penny in someone's pocket. On the other hand, Inbound Marketing is putting a shiny coin in their path directly to provide them a way to find their needs naturally.
10+ Inbound Marketing Strategies You Should Apply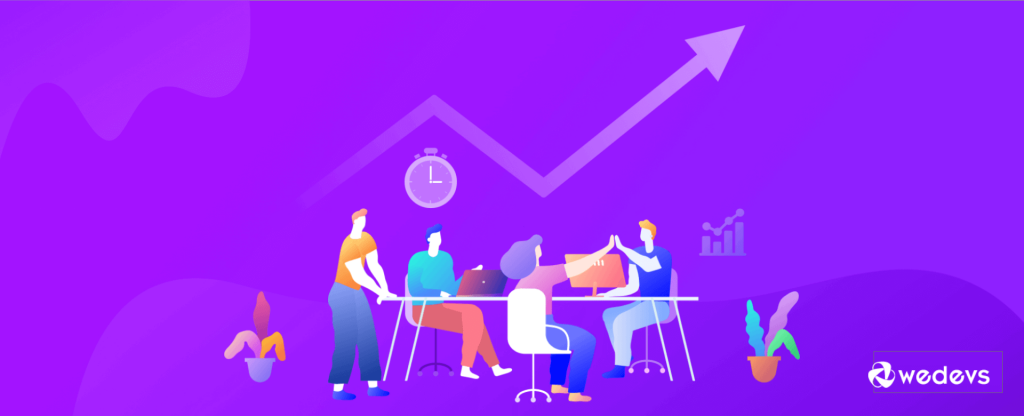 For marketing WordPress plugins, a WordPress developer needs to focus on a bunch of sectors. Each of them is related to one another.
For your better view, our roadmap will show all the areas individually. This will assist you to get started correctly.
Build A Smart Product Page
In the large world of WordPress, the only way to reach your customer is inbound marketing. And, as we have mentioned before, content or blog is a gaming changing weapon of inbound marketing.
Thus, in marketing WordPress plugins, you will always need written content. We recommend you to start compiling MVC or Minimum Viable Content as a lifetime asset. So, the following areas can be the possible areas to create content-
Tagline: Define your plugin or theme in a single line
Short description of the plugin history (Within 50-60 words)
Long explanation of what can your plugin or theme do and focus on the highlighted benefits your product implements to the user's life
Create an About page that speaks about your customers not you
Write FAQs (Frequently Answer and Questions). The focus will be on major interests/ questions which can appear in your visitor's mind. (Minimum 5)
Take high-quality screenshots with footnotes
Make a minimum of 5 base pages about the plugin or theme. the focus should be on-

How the user will set up your product
How to use it and how does it look(Make a demo site or theme)
Describe the plugin or theme features
You can create all the contents by using Google Docs, or Microsoft Word to keep it for future reference.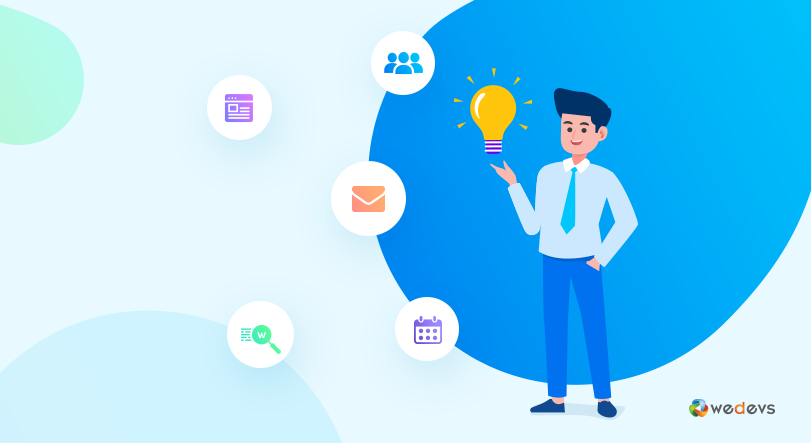 We know some developers already craft the content for their products. Well, Congrats guys you are one step forward now. Let's check them out by following questions-
Is the content communicating with the users whom you have targeted for your plugin or theme?
Is it in the latest version?
Are there any grammatical errors or typos?
Are the screenshots still up-to-date?
So, you have completed the first step. Now, use the content assests in WordPress.org.
Develop Your WordPress.org Page
Undoubtedly, the WordPress.org repository is the most influential area of marketing WordPress plugins. You can submit your plugins or themes here and millions of people can see that. There is a search bar in both theme and plugin page where people write the keywords related to your product. So, getting the relevant user is not a matter now.
To attract your customers, you need to build a page in WordPress.org. So, now we will discuss what's make a WordPress.org Page perfect.
Your rank in their search indexing is created from your readme.txt file. Fortunately, you have already created your MVC assets. Now, every piece of content should be near your fingertips (Writings and images for now).
The readme.txt file should be SEO optimized if you want to run the extra mile with it.
Before organizing the WordPress.org repository double-check your theme or plugin's essential elements
Correct name spelling
Product URL
High-quality images
Addressing most common FAQs
Linking your website from WordPress.org with UTMs
If your product (theme or plugin) is live on the WordPress.org, then congratulations to you. Check all the documents right now, you may forget to add any essential file. Also, it can help you to improve the current page instantly.
Are you intending to create an outstanding WordPress page for your products? If yes, then the below steps can help you vastly.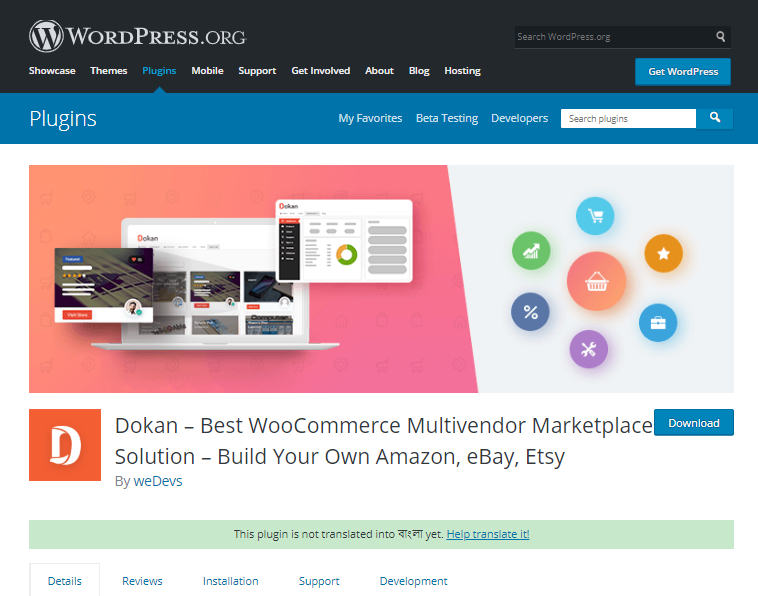 Plugin or Theme Description
Thoroughly write a description of your product. Try to provide all the information to your user and it should be easy to read. Don't make it so wordy.
Documentation
It is one of the important sectors of making WordPress.org page. The documentation is descriptions of all the settings and usability of that product. You will post it on your main website. And now link it with the WordPress.org plugin page. So that your customer will go directly in your website to checkout your documentation.
Add Screenshots/ Image
To make your user clear about your features and settings, take screenshots of your plugin's front-end and back-end site. Focus on the essential and highlighted functions of your plugin or theme.
Demo
There are a few developers who show the demo of their product in WordPress.org. To make your page more valuable use this option for the sake of the customers.
Support Opportunities
Your software may have some bug issues or individual users can face some problems while setting the plugin. So, to help them on time provide a few support options to them. The questions can be pre or post-sale.
Video
Add relevant yet short videos to display your key points and demonstrate how can it help the users.
FAQs
Include the commonly asked questions, base on your product. Actually, it helps the users a lot.
Branding Your Plugin/ Theme
Your plugin page should include a custom branded company logo and designs.
Phew! That's it, you have created an awesome WordPress.org page for marketing WordPress plugins. Each of them will assist you to bring users to your landing page. And, the rest of the work will be done by the excellent features of your plugin.
Develop a Unique Looking Website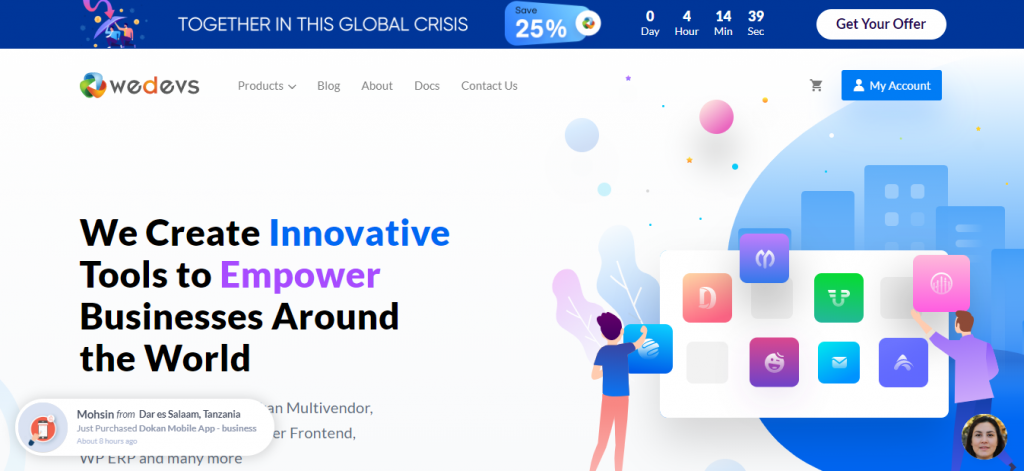 Your plugin or theme must have an address where people will find all about the product. Believe me, Google will help you entirely, you have to just upload the authentic and product relevant information which will help the browsers.
You can take full advantage of Content Marketing for Plugins and Themes, SEO, Blogging, developing your product according to people's needs. 
In a nutshell, through your website, you can market for your product unlimitedly. So, the structure should include-
Homepage
Feature Page
Demo Page
Pricing Page (for paid plugins)
Documentation
Support
Blog Page
About Page
In your landing or pricing page always remember to add some reviews, recent updates, current active installation, and more. These will increase the brand trust to the visitors. Also, it helps to convert your visitors into active users.
Ensure to include CTA (Call to Action) button in those pages which has more potential impact than anything. We are recommending all these because we have also run successful marketing for our plugins and theme.
Supplementary ideas for your site-
Be Serious about Blogging
Blogging is an amazing tool for marketing anything you want. But the main struggle is, you have to maintain it and it's a long-term strategy. On the other side, it's a life-long marketing asset. So, you must include it in the handbook of your plugin marketing.
As it is a long term method of advertising, you can skip it if you don't have enough resources to invest. Because content writing is a routine basis process and you have to hire content writer for that.
But, keep in mind that it is just a temporary solution and you are holding it for a bit. If you want the ultimate result, you an not skip content marketing entirely. To educate your visitors or current clients there is no better way than articles.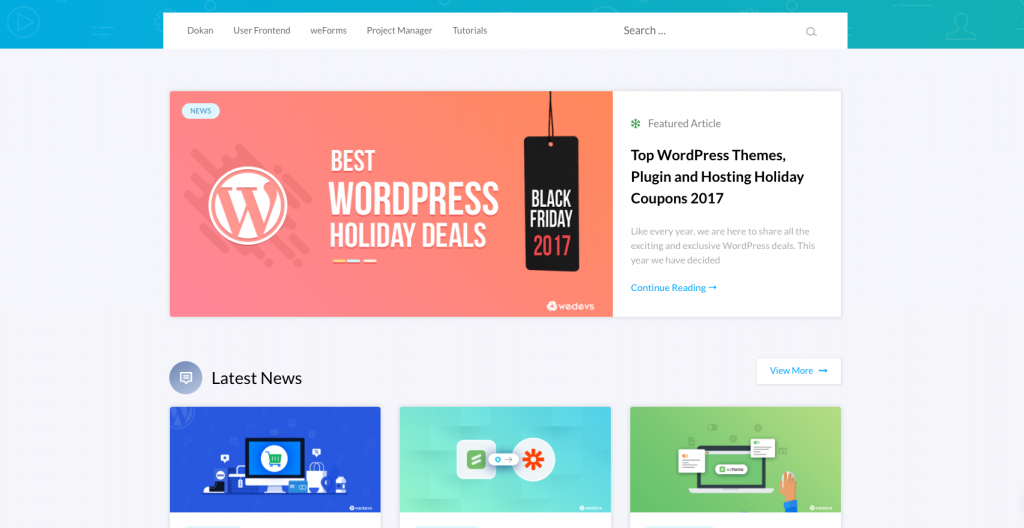 So, on a plugin website, you can cover what you want through your content. Blog content can highlight your plugins or themes. You should cover-
Key features
Setting process
Top plugins (related with your product)
Info contents to help the reader
Community-related content
Offer Video Demos
To highlight plugin points and show how to use a plugin, video demos can be a great option for you. Telecast your videos on a YouTube channel, which will be named after your plugin.
Showing your product's efficiency through video is effective marketing to grab your potential customer. Because you should know WordPress users like to see first why your plugin is needed for them. The YouTube channel should also be SEO optimized.
We have some tips for making excellent video content and it will help you to promote the plugins.
Length of the video- 2/3 minutes
Use proper tags
Focus on settings, essential and uncommon features
Give a perfect video thumbnail and title
Ensure Plugin Support
You can ask me why you will use plugin support as a marketing tool. Well, the answer is, for any WordPress tool, support is a must-have option. If your support is not good enough for the customers, you can lose them within a few days. Support is not only essential for customers but also for selling your plugin in the future.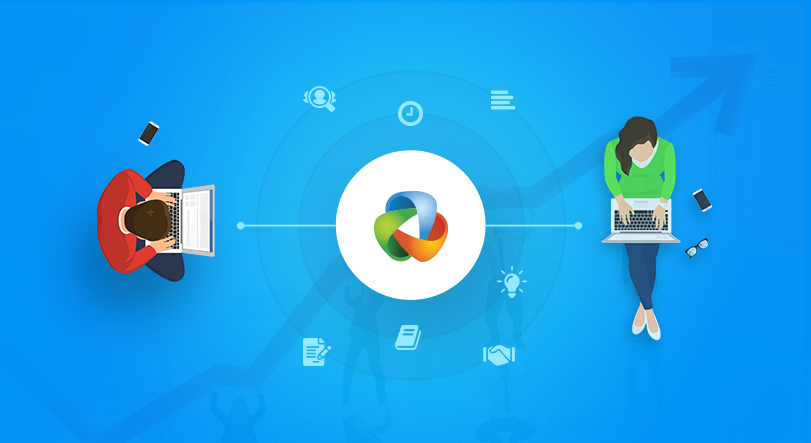 Your support team should be available 24/7 otherwise bad support can ruin your reputation. On the other side, if your company is well-known as a good support provider to the customers, your plugin sale rate will increase incredibly. So, ensure you have an expert support team for your customers.
Show Case Studies
If you want to continue your plugin development, you must do some case studies of your competitors. Also, do in-depth study in your plugin that how much users are loving this software, where you need to improve a little bit more.
If you have customers, who have gained success by using your plugin, note down their journey with your product and add it as a real-life scenario on your website.
Spend on SEO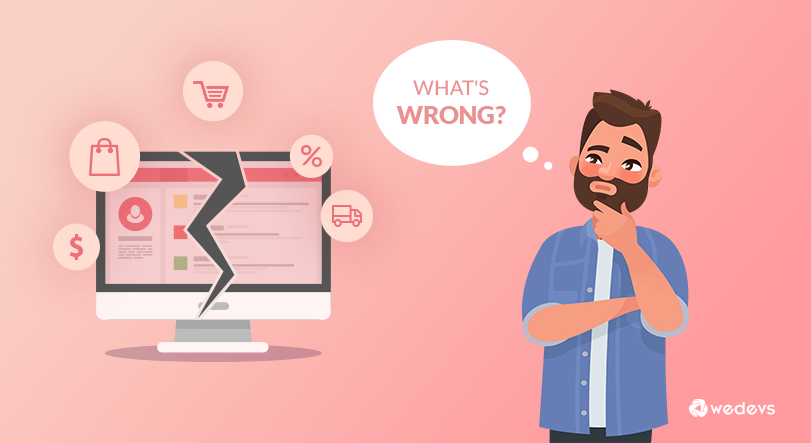 If your plugin is not SEO optimized you can not be loved by Google then. For your prosperity, Google plays a vital role. It helps you to reach your content, videos, or your website to your visitors, readers, viewers, and finally the customers.
Invest your time on SEO, your potential clients will find your plugin through organic search. You can hire SEO experts for that. Ensure they are not doing any simple yet common SEO mistakes.
Affiliate Marketing Can Be a Game Changer
Affiliate marketing means giving money to the affiliates for referring new customers to your plugin. They may write and share about your plugins on social media. 
It is a great way for marketing WordPress plugins or themes. Once you have grabbed some customers they can also promote your product.
Apply Influencer Marketing
Try to find out an influencer or renowned face in the area of your plugin. Tell them to review your plugin or theme through a video or content.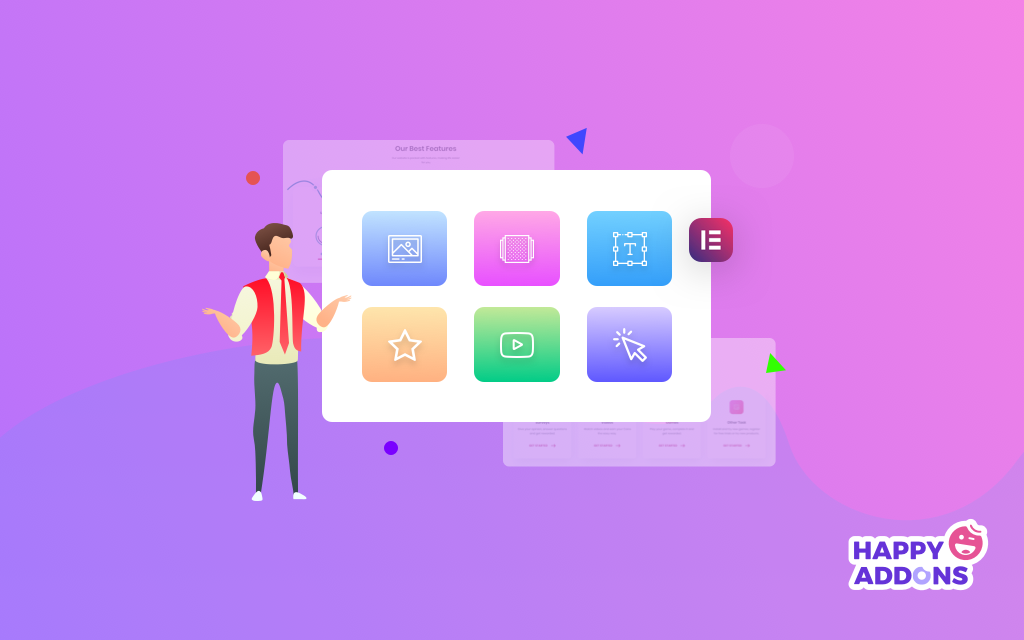 Overnight you can get famous in your WordPress community and the sale will increase as well. So, try this out if you have enough resources to invest.
Email Marketing is Must
Email marketing can bring you a huge number of visitors or customers. And, the important part is most of them are interested in your plugin. Let's know how a smart email marketing solution can help you-
Builds trust, reliability, and faith
Introduce your brand
Boosts sale
Builds a strong relationship with the clients
Helps for direct sale
And more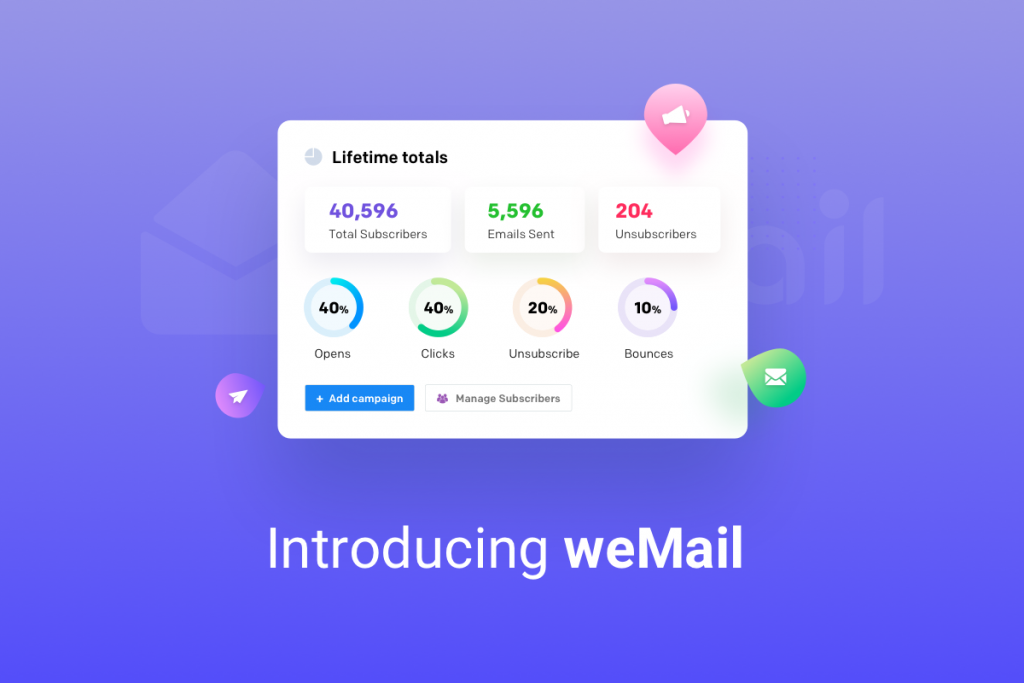 So, you know how these attributes can lead your company to success. For reliable and budget-friendly email marketing we will suggest the weMail. It is a simplified email marketing for WordPress.
Quora Answering
It is a question-and-answer site where if you ask anything, a large number of users will answer you. Quora is an outstanding way of spreading your plugin. Everyday, lots of users post questions about WordPress Plugin. Like-
Which WordPress Plugin is best to manage my small business?
So, if your plugin is related to this you can recommend it with a tricky answer. Such as-
"For SME owner, there is an awesome plugin called WP ERP. It is not that pricy but much efficient for small companies. I am also using it for 2 years."
From this answer, lots of traffic can move to your site without paying a single penny.
5 Outbound Marketing Strategies You Should Apply
There are different parts of Outbound Marketing. In this section, we will introduce the most efficient methods of for marketing WordPress plugins.
Display Advertising
With display ads, you can target a large audience. Outbound marketing means get in touch with your users directly and this type of advertisement can do it very well. 
Here, you need to determine the platform where your leads stay for a long time, and it's easy to get their attention.
Suppose, you are selling dresses for teenagers. Now it's simple to predict that your customers spend time on Facebook, Instagram, and Twitter. So, if you start pay ads on your product-related posts, then definitely, you will get a huge response. This strategy can also be used for marketing WordPress plugins.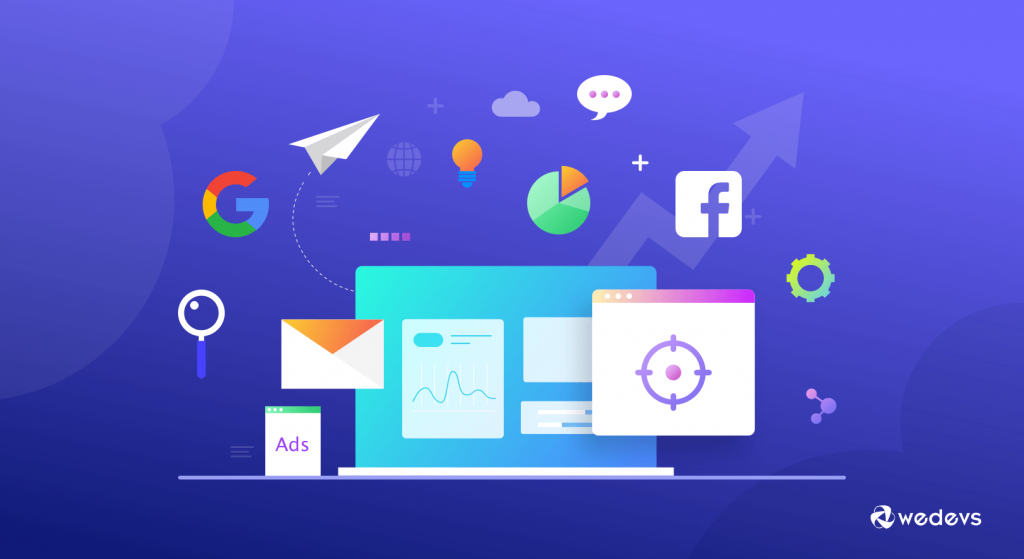 Content Syndication
For promoting your existing content, content syndication is an excellent method. And, it is an effective outbound marketing.
Generally, at the beginning of customers buying journey, they don't appear on your website. Thus marketing WordPress plugins from your website is little bit hard.
But you can display your content on other popular sites or newsletters with content syndication. Most of the syndicators will inbox leads, so you will have a worth business for keeping leads on your site.
Pay-Per-Click Ads (PPC)
PPC means paying for the per click when a search engine or a website receives your ad. Your advertising will display on top or side of organic search rankings. 
It is a fascinating tactic for getting the attention of your targeted audience. As your target is highly specified, this PPC ad can generate you a large number of leads effortlessly. So, marketing WordPress plugins will be more specific.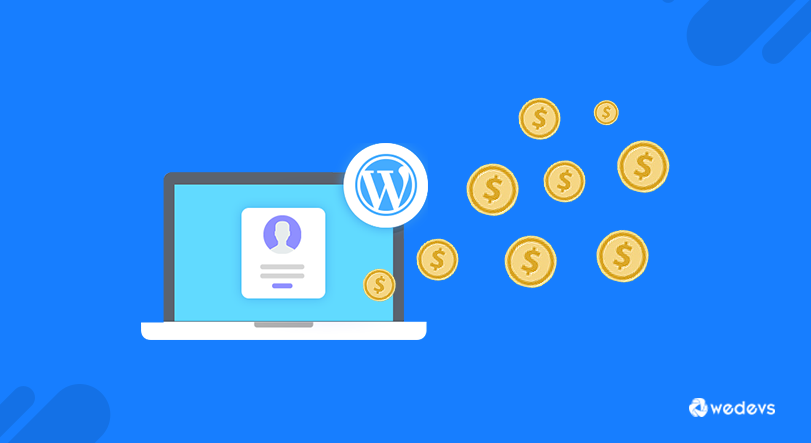 Direct Mailing
Some marketers called it Cold Mail and it is more powerful than PPC or other advertising. It is an effective way to share your content to those audiences who rarely browse on the web. Thus, it can be a great path for marketing WordPress plugins.
In these types of mails, you have to show your creativity which will grab the attention of the receiver and force them for a visit to your web door instantly. The process should be like-
Find your customers
Make a personalized plan (It shouldn't be like regular marketing message)
Write a question focusing on their pain point or need
Highlight why you are the best and avoid promoting your website or company
Close with an effective CTA button that leads the receiver to your website
It can be a standard structure for a cold mail and it's proven to use in marketing WordPress plugins.
Events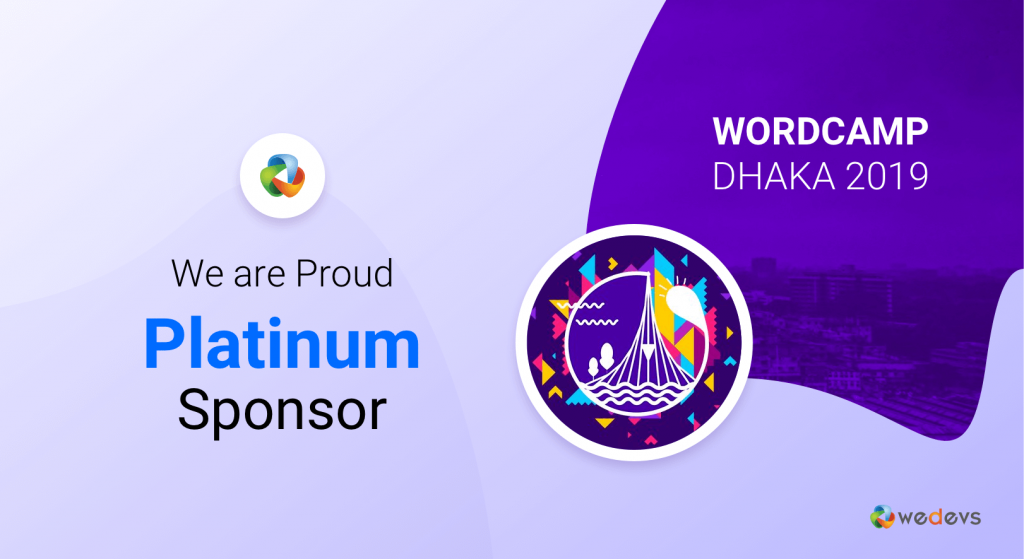 Organize an event or participate in events because it gives a chance for marketing WordPress plugins and promote your brand or company. It can be an executive-level webinar, WordCamp, or international trade show. 
First of all, you will get to introduce yourself to your arena. The second and most important point is you can generate huge and strong leads to your business. And, each of them will come to you for their needs, not for your wonderful advertising and all.
Summing up on Marketing WordPress Plugins
Developing a unique and user-friendly plugin is always great. But for reaching your desired customers you must follow a certain marketing strategy.
Here we have tried to build an incredible and effective marketing roadmap for your products.
For developers like you, there is a Killer WordPress Analytics, Licensing, and Deployment tool- Appsero.
There are lots of things to do for marketing purposes. We will try to add more ways to this handbook. If you get any efficient way of branding then feel free to share with us in the comment section below.
Subscribe To Our Newsletter
Don't miss any updates of our new templates and extensions
and all the astonishing offers we bring for you.