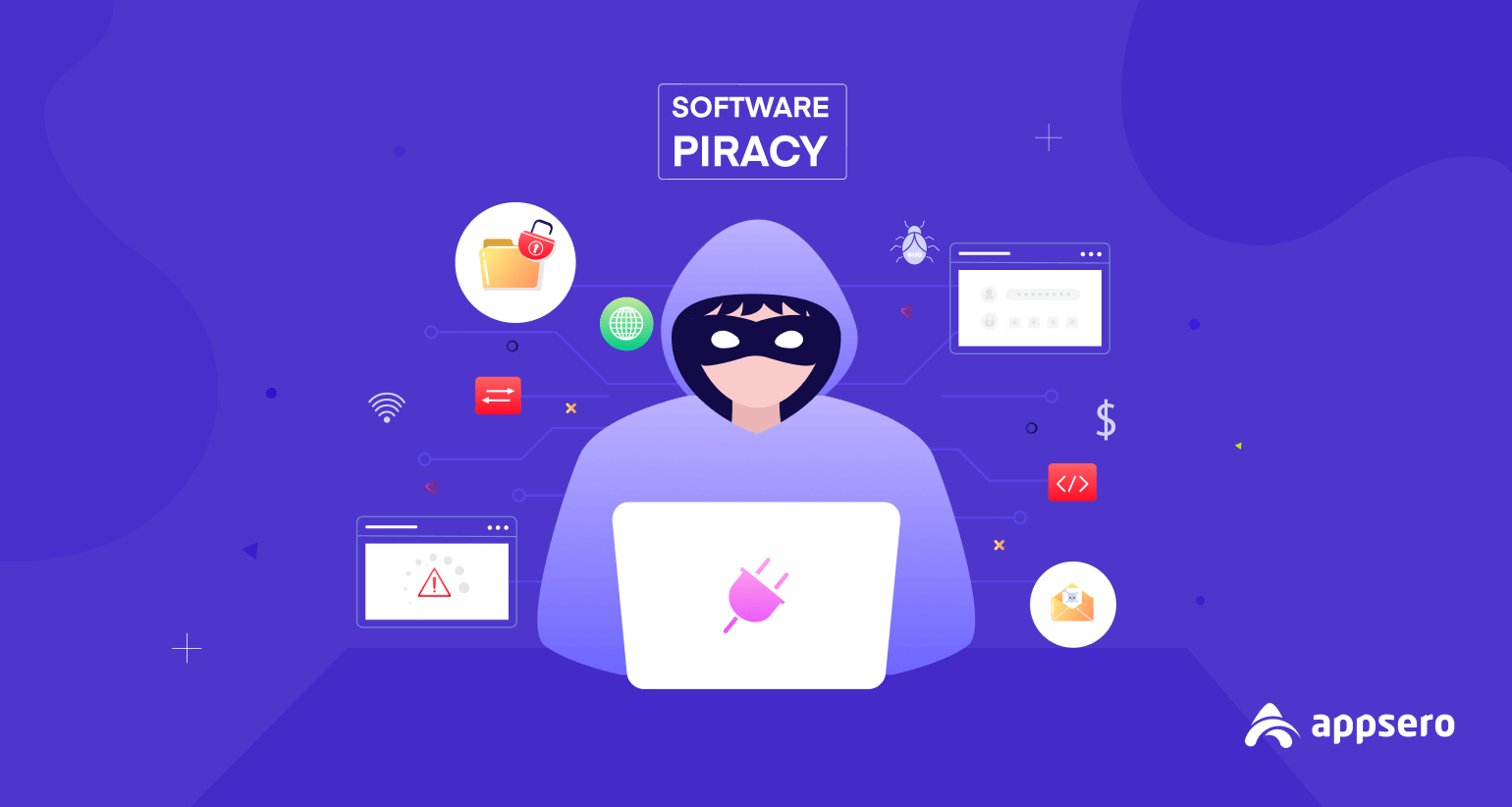 What is Software Piracy- 6 Incredible Ways to Prevent It
Software piracy has become a worldwide issue since the advent of the internet. What's more alarming is that most people don't consider it a crime. Thus, it emerged as a social problem instead of a technical issue. Even, some people refer to Bill Gates to justify software piracy as he said something in favor of the pirates in 1988. He said-
Although about 3 million computers get sold every year in China, people don't pay for the software. Someday they will, though. As long as they are going to steal it, we want them to steal ours. They'll get sort of addicted, and then we'll somehow figure out how to collect sometime in the next decade.
Not everyone has the vision like Bill's. Most programmers and developers face difficulties in the face of ever-rising software piracy. This article has included everything you need to know about software piracy and how you can prevent it on WordPress using Appsero.
What is Software Piracy?
Software piracy refers to the act of using, distributing, selling, modifying, or copying software without having ownership or legal rights. It has become a serious issue as pirated software accumulates 37% of all software used worldwide, occupying 6.2% of the most pirated items on the web.
The percentage is growing every day since anyone with minimal technical knowledge can pirate software easily. We can stop this widespread malpractice only by imposing strict regulations against the pirates.
Most countries have copyright infringement laws to protect intellectual properties. But the application of these laws is yet to come into effect as intended. Let's have a look at how the following countries strive to prevent software piracy.
How the Software Piracy Laws Apply in Different Countries
Most of the pirated software users hail from Europe, followed by South America, Asia, and other regions. The following chart shows the percentage of online piracy by region, according to a study.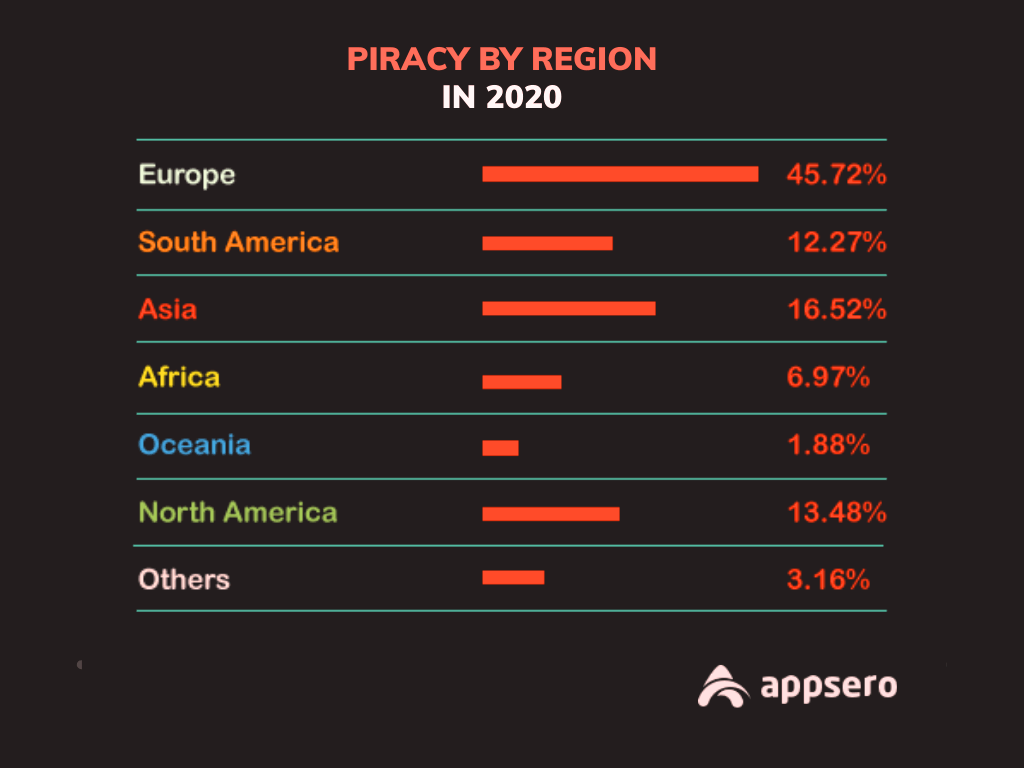 The United States, China, and Russia have emerged as the sources of the highest visitors of software piracy websites across the globe. Software piracy sites have seen a significant spike in the number of visitors in 2021, reaching an all-time record of 3.2 billion. Let's see how the software piracy regulations work in these countries.
The USA: Software piracy is a crime and punishable offense in the United States. The rights of a software owner are protected by federal Copyright Law that states:
Users may not make a copy of a piece of software for any other reason than as an archival back-up without permission of the copyright holder.
Any individual or organization may get penalized up to 150,000 USD if proven guilty of the accusation.
China: The Chinese government introduced several levels of punishments in the 11th Amendment of their Criminal Law. This amendment became effective in early 2021. It emphasized the seriousness of crimes related to the misuse of intellectual property.
It consists of there different segments of punishments. The penalty period can reach a maximum of 3 years, 5 years, and 10 years for varying levels of software piracy based on the types of infringement.
Russia: In 2013, Russia came up with a new law to strengthen the anti-piracy legislation. It was made more strict in 2015. And this law became more effective over time, incorporating the last amendment that occurred in 2020.
The UK: In the UK, thefts of intellectual properties are protected by the Copyright, Designs and Patents Act 1988 (CDPA). The accused (if proven guilty) can be fined up to 5,000 GBP with six months of imprisonment based on the criminal offense level.
India: There's no dedicated law to prevent software piracy in India. It protects the rights of technology owners using the Copyright Act, 1957. According to the law, the pirate may face up to 2 and 3 years of imprisonment as per the crime levels. Under Section 66, the guilty may even be fined up to 2 lacs rupees for violating the rules.
Now that you have seen an overview of the global situations concerning software piracy, let's learn more and dig deeper into different types of software piracy.
7 Major Forms of Software Piracy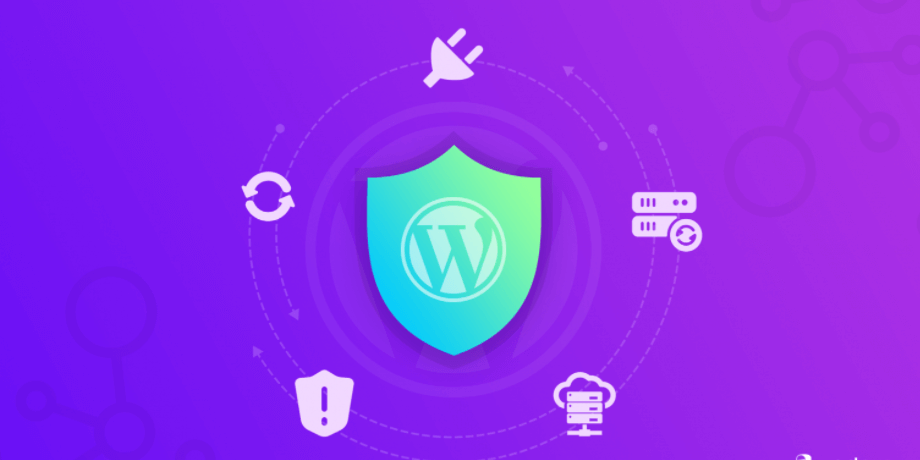 Only a few types of software piracy require technical skills; the rest of them includes using the software devoid of proper authentication and ownership. Let's learn all the major types from this section.
1. Hard-disk Loading
This type of piracy is most common in developing countries. Someone buys an original and legal version of the software and then makes a copy to the hard disk and sells the duplicate copy to other users. PC resale stores and hardware shops usually provide these pieces of unauthorized software for their buyers to attract them.
In most cases, the customers aren't aware of the fact that they're using illegal software. Operating systems like Windows 7, 10, etc., are usually pirated this way.
2. Softlifting
Softlifting refers to buying one version of the software and downloading that onto many computers. This is hands down a violation of the end-user license agreement. The software license explicitly informs that one purchased software should be downloaded once and used only by the respective buyer. Softlifting is very common among students in the school and college environment.
3. Client-server overuse
This type of software piracy happens mainly in commercial spaces where everyone runs the software under the same network. This is not considered piracy if the legal buyer has permission to use the software for multiple users. But most of the time, the client buys it initially for only one user then allows all his employees to use it.
4. Counterfeiting
This is an advanced level of theft. An expert or a group of technically sound people duplicates the original software, keeping all the features intact. These pieces of software look authentic in terms of appearance and functionality. Counterfeit software is available at a discounted price. That's why people buy them, and the stakeholders of the legitimate software get deprived of their money.
5. Online Piracy
The availability of high-speed internet has made online piracy easier than ever. When illegal software is sold, shared, or distributed through the web, it is called online piracy. Many online auction sites, e-commerce stores, forums, and blogs work as the source of online piracy. Besides, there are hundreds of Warez websites that promote online piracy by providing cracked software versions.
6. OEM un-bundling
OEM stands for Original Equipment Manufacturer. Some pieces of software come as a bundle, and they are meant to be used with specific hardware/software. OEM un-bundling implies using or distributing any such software as a stand-alone item. For example, if a driver comes with your new PC and you use that for another computer, it is OEM un-bundling piracy.
7. Renting
This is the lowest level of piracy. In renting, a legal buyer lets other users access a copy of the software for temporary use in exchange for money. Since the user is doing it without the copyright holder's permission, it is considered piracy.
How Software Piracy Harms Developers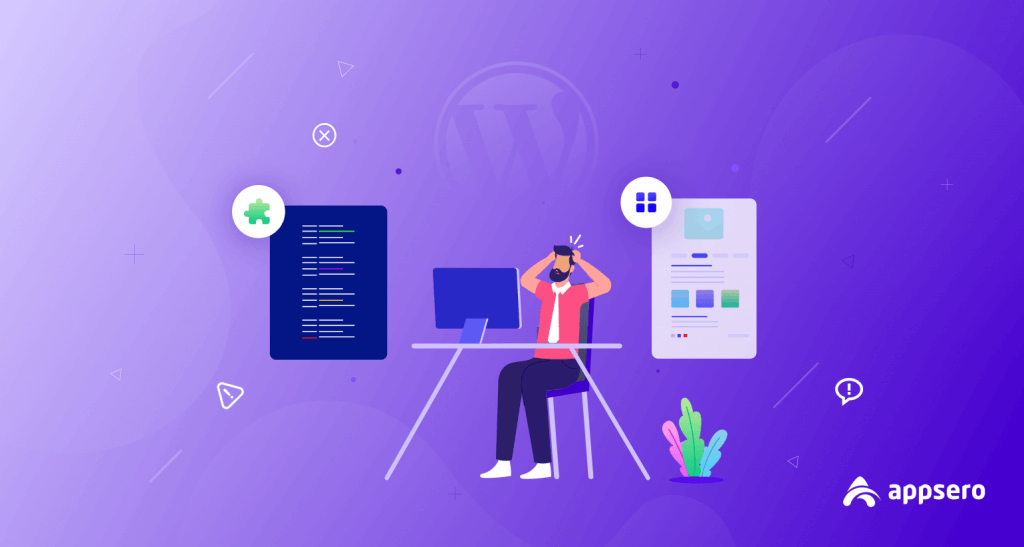 Nothing comes for free in this world. The software you're using is the result of someone's skill, talent, hard work, time, and investment. The copyright holder loses money whenever you use a pirated copy of any software. Besides, if you share the copied version with others, each copy will contribute more to the incurred losses.
The value of total loss due to the widespread software piracy amounted to a whopping 46+ billion in 2017, according to Statista. And software piracy increased to 20-30% during the Corona pandemic.
The effect of piracy is more severe for WordPress theme and plugin developers. Since WordPress is an open-source platform, the only way to get income from here is by selling the Pro versions. When you install pirated or nulled plugins, you're actually depriving the respective developers of the money they deserve.
Yes, it's true that most WordPress developers create amazing themes, plugins, and extensions out of their love for this platform. But, they need a skilled team of support engineers, digital marketers, technical writers, and experienced developers to create products that work perfectly.
Nulled plugins take away the credit from the developers and cause huge losses for them. You need to stop using nulled WordPress plugins to help developers come up with new features. This will keep the industry running in full swing with its fullest potential.
Why You Shouldn't Use Pirated Software
You need to avoid pirated software for many reasons. A pirated software/ nulled plugin poses the biggest threat by imposing security risks related to malware. A strong malware attack can cause you to lose thousands of dollars.
Malware associated with unauthorized software can cost up to $10,000 per infected computer, which adds up to more than $359 billion globally.

BSA | The Software Alliance
Besides this, you shouldn't use pirated software for the following reasons.
Pirated software are more susceptible to hacking
You won't get updates from the original developers
Chances are high that the software will malfunction any time
There will be no customer support or warranty
Your PC may slow down
Using pirated sofware is ilegal
Distribution of pirated software deprives its makers
6 Powerful Ways to Prevent Software Piracy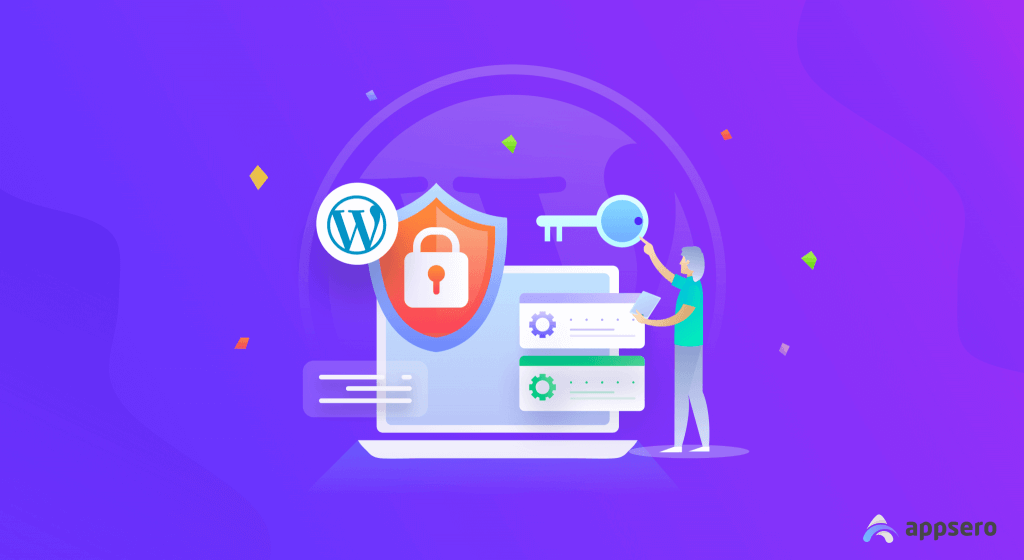 You can't prevent software piracy 100%, but you can try to mitigate the risk of getting pirated as much as possible. Educating people about the long-term effect of software piracy is one of the most effective ways to prevent piracy.
You won't get results instantly this way, but it will help create a better and more empathetic environment for the programmers/developers and their customers.
Implement the below techniques to protect your software from malicious people.
1. Comply with Piracy Regulations
Almost every country has effective piracy regulations to fight thefts of intellectual property. This article has already mentioned the anti-piracy laws of a few of the most piracy-stricken countries. You should comply with the piracy laws available in your regions to stop software piracy.
2. Utilize End-user License Agreement
The End-user License Agreement (EULA) protects the copyright holder's rights. This contract takes place between the manufacturer/author/developer and the consumers. It prohibits the end-users from selling, distributing, or sharing the software with other users without the permission of the owner. This license is the most effective for platforms that aren't free and open, unlike WordPress.
3. Utilize General Public License
If your work mainly involves the creation of WordPress plugins and themes, you need to license your products under the GPL- General Public License. The WordPress ecosystem works on the premise of openness and freedom. Anyone can use, modify, or distribute your products for free but can't claim ownership.
The GPL ensures the freedom of the users. You can provide a version for free and create another version packed with more features to fight through this situation. The users will feel urged to buy the paid version if you can add value to your products.
4. Use a License Key Management System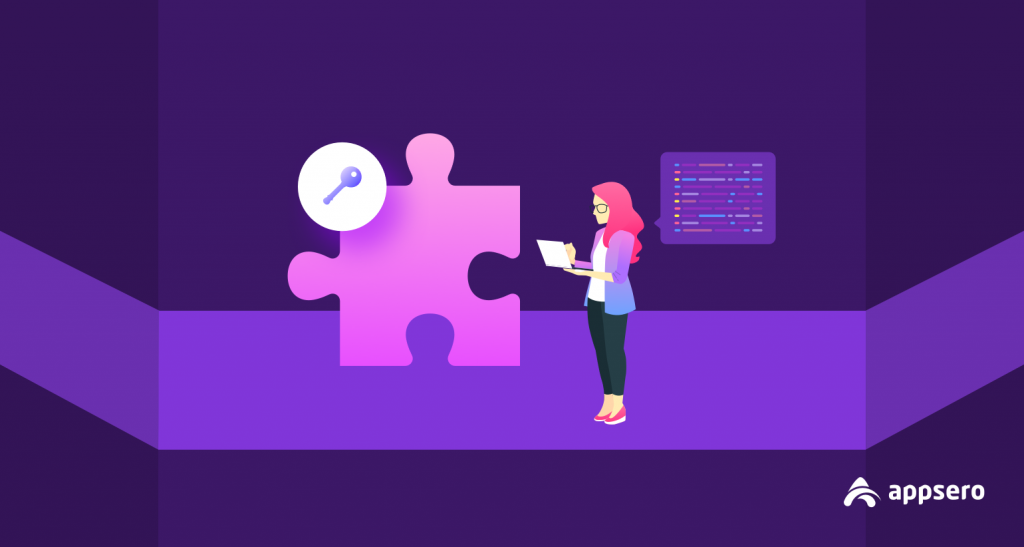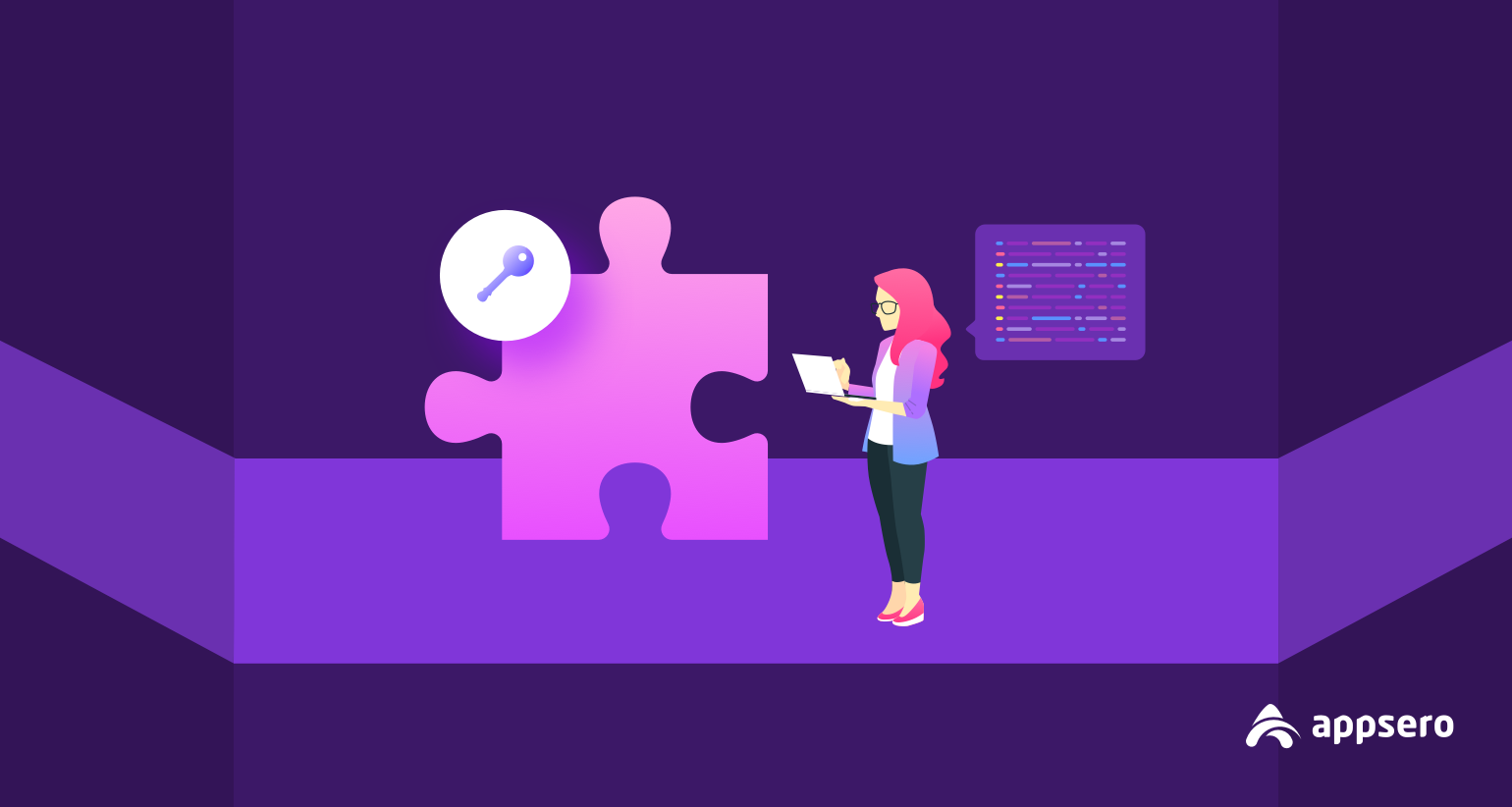 Manage the activation of your software with license keys. Only customers who pay for the software will get the license key. Create the license keys on your own server using a competent tool. Make sure that the tool perfectly authenticates the keys through your servers without giving rise to new issues.
5. Introduce a Subscription Model
Introducing a subscription model is a smart move that works great against the pirates. A subscription model allows only the paid customers to log in to your website and download the software, minimizing the risk of piracy to a great extent.
6. Release an Improved Version of the Pirated Software
Whenever your product becomes available for free, keep working on them and release a better version equipped with more features and functionalities. Thus, the pirated version will lose its relevance, and people will seek the new version.
Other than these steps, you can make your software tamper-proof and add watermark or logos to the software interface. Tamper-proof software is equipped with protocols that shut the program down if the source code gets modified.
Read More: Promote Your Premium WordPress Plugin with Free Trials
How Appsero Can Help You Avoid Software Piracy Consequences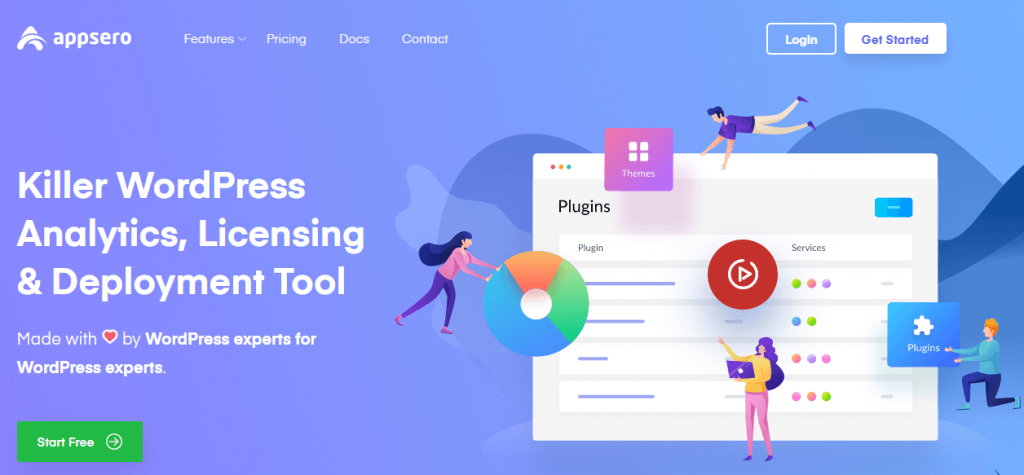 Appsero is a great WordPress tool for software license management. It lets users manage product keys using a tiny SDK that is less than 100KB. You can easily access all Appsero features by cloning the SDK into your project and adding a few lines of code to your primary function.
Appsero plays nice with multiple platforms, namely WooCommerce, Easy Digital Downloads, Codecanyon, FastSpring, and Envato. No matter where you're selling, it gets your back covered with the following features.
Authenticates valid purchases using license keys
Deploys new product release from Appsero
Integrates analytics and other Appsero functionalities
Displays license keys on My Account page
Automates the software update process
Works great for both themes and plugins
Activates or deactivates licenses whenever needed
Appsero comes with loads of other features to facilitate your WordPress development journey and help you grow big. Know the details from this page- Software LIcensing.
Take Necessary Steps to Avert Software Piracy
Now that you know how software piracy affects both developers and users, and how you can prevent software piracy, it's your turn to run extra miles to stop software piracy. Keep in mind that open-source platforms like WordPress don't protect the rights of the copyright holder strictly.
So, you need to adopt different approaches to save your creations from getting stolen when working in the WordPress ecosystem. And, Appsero can help you greatly in this regard. How? It features a state-of-the-art software licensing engine that manages automated updates of premium products with a seamless update process.
Appsero allows only customers with a valid license key to get the latest software updates. So, get Appsero now to stop unauthorized persons from using your products.
Subscribe to our blogs to keep yourself updated on the latest technology and trendy topics.
Subscribe To Our Newsletter
Don't miss any updates of our new templates and extensions
and all the astonishing offers we bring for you.