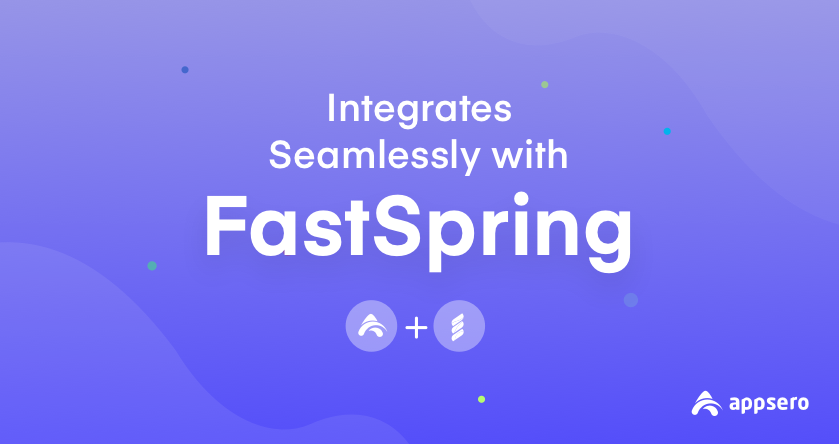 Appsero Introduces FastSpring Integration for Selling WordPress Plugins & Themes
Selling WordPress plugins or themes and manage all the related stuff is quite complex. But Appsero makes it simplier with FastSpring integration. So that you can use it to sell your premium WordPress plugin and theme effortlessly.
Appsero is quite a new name in the industry. Its a SaaS platform that we designed specifically for WordPress developers in mind.
It comes with the aim to make WordPress developer's life easier. Now you can spend more time on coding rather than thinking about market, licenses, updates, support, and others. Besides, you will get hundreds of exciting features with Appsero beyond your imagination.
What Makes Appsero Popular to WordPress Developers
Appsero is one of the few platforms that's working on minimizing the developer's hassle. Selling a WordPress plugin should not be that difficult to perform. And Appsero comes to resolve all the issues auto-magically. It ensures you sell your WordPress plugin or theme with zero distractions.
However, Appsero is a brainchild of weDevs. You may get amazed that weDevs has recently celebrated its 7th-year anniversary with great pomp. Over this time period, we have been introducing a lot of effective WordPress products for our users.
However, in this glorious journey, we also faced several difficulties to sell and manage our products indeed. That's why we have launched Appsero to help WordPress experts over the globe.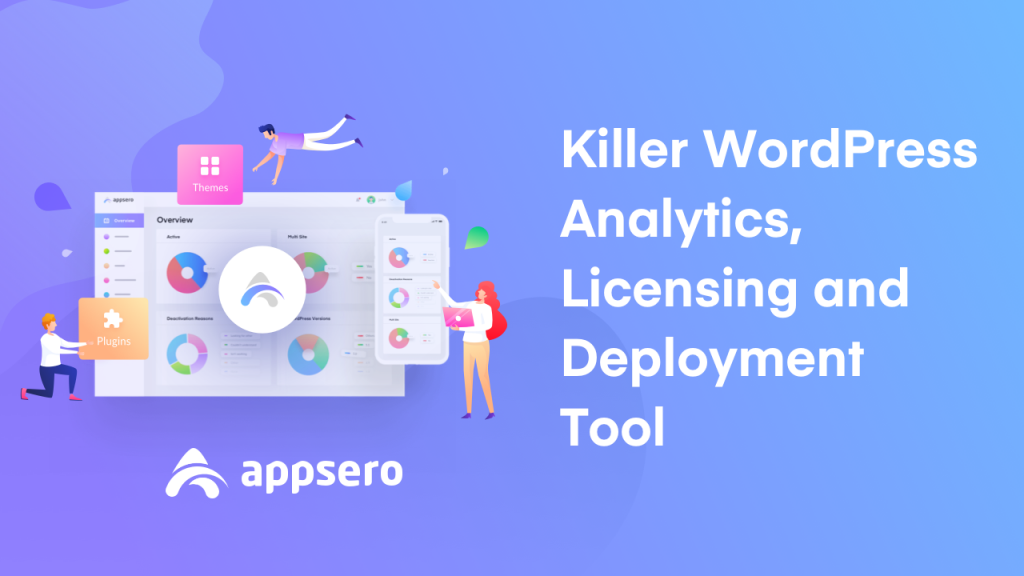 In many ways, Appsero is the platform that we designed to solve the issues we faced in the last 7 years as a WordPress plugin development company. Here, we are combining all our experiences and putting all the tools front and center for WordPress developers. Including some great features like:
Deactivation Analysis
Complete License Management (Easy DIgital Downloads/WooCommerce/Envato)
Deployment to WordPress.org
Deployment for Pro Users
Continuous Deployment
Deactivation Auto Responder
Seamless integration with others including MailChimp, Mailjet, weMail etc.
… and so forth!
Since we launched Appsero last month we got a massive response from WordPress developers remarkably. Also, we have been flattered with so many praising words and appreciations.
Apart from this, we are getting many feature requests from WordPress developers. As we mentioned before, Appsero comes with the aim to facilitate the developer's life. Therefore, developers can focus on their developments rather than selling WordPress plugins and themes.
With this continuity, today we are unleashing one of the most sought out features by WordPress developers – FastSpring integration!
Get Introduced with Appsero's FastSpring Integration
FastSpring is a payment gateway service like Paypal, 2checkout and Stripe. FastSpring is one of the popular eCommerce payment services around the world. A ton of software companies and developers are using FastSpring worldwide. Such as Adobe, TechSmith & more.
Key Features of FastSpring:
Manages all government regulations including EU VAT & Taxes
Perform subscription billing smoothly
Easy white-labeled checkout process
GDPR Compliant with risk management & compliance
Same page checkout popup and more
From the beginning, Appsero is fully committed to bringing the best output for WordPress developers. To achieve this target today we take a step forward.
We are introducing a complete integration between FastSpring & Appsero for selling WordPress plugins without taking any extra hassle.
FastSpring + Appsero = Developer's Dream Selling Platform
While integrating FastSpring with Appsero we took some crucial decisions to make our user's experience better. One of the significant decisions was that we decided to make it personal account level integration.
It means the FastSpring account you will be integrating is your personal account. As a result, you can sell your plugin/theme directly from your personal FastSpring account.
So that you will get full access to your FastSpring account. And have each and every detail of your payment, every option, every refund and more. However, after integrating with Appsero you will get some extra benefits. The minute someone completes check out – Appsero takes all the responsibility of your customer from there.
How FastSpring & Appsero Integration Works
Simply follow these 2-easy steps for FastSprinf & Appsero integration:
Step 1: Creating FastSpring API Credential
At first, you need to generate a FastSpring API Username & Password. So that you can use it with Appsero to generate licenses as soon as a customer completes buying your product.
Step 2: Generate Appsero Webhook
After that, Appsero generates a webhook to communicate with FastSpring.
Now you are ready to get started!
Now, paste the webhook on your FastSpring account & you are done! After that, some screens will appear there consequently and you will be asked to map your FastSpring with Appsero.
You can easily accomplish these steps and start selling WordPress plugins easily.
Why Appsero + FastSpring Integration is Great for WordPress Developers
It's a NEW ADVENT for developers. Effective for everyone else.
With this integration, you can directly deploy a payment gateway and diminishes all the twists to sell your WordPress plugins or themes. Fastspring can take all the care of your VAT/Taxes/Government regulations. On the other hand, Appsero is capable to handle everything regarding licensing, deployment & customer experience.
Let's have a quick look at what Appsero can do for you:
Appsero will generate licenses for every plugin or theme you sell via FastSpring.
Appsero will make sure your users are getting registered on your own WordPress website (where the sale is happening).
You can customize license activation limit for each package (Basic/Pro/Business etc)
Manage subscription license management from Appsero
Provide your customers with a customer panel where they can find their purchased product information, licensing key, & product. (via Appsero Helper plugin)
Eliminates the usage of any third-party plugin like WooCommerce/Easy Digital Downloads
Find sales analytics right from the Appsero dashboard and filter revenue by month, year and custom date range
Enjoy all the Appsero features including usage analytics, continuous deployment, license management, deactivation responder & more
Do focus only on your development related work and leave rest on the Appsero!
FastSpring & Appsero Integration Helps Developers Selling WordPress Plugins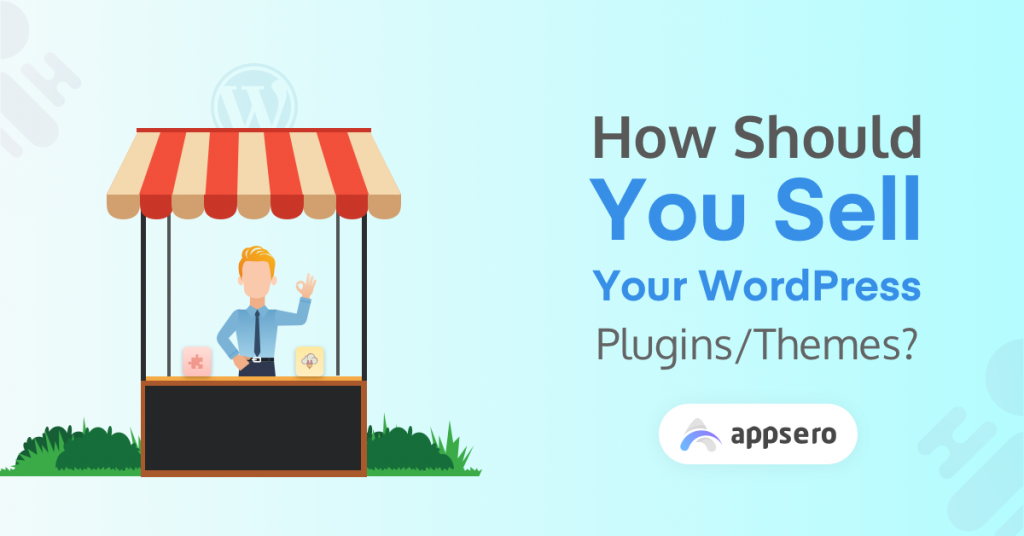 We keep our customer's demand at our topmost priority. That's why we examine each and every tiny detail of our products before release. We did the same with Appsero. We have completed the development of Appsero & FastSpring for quite a few months back.
But we decided to conduct internal beta testing for this. Because we understand the sensitivity of managing sales and revenue. We need to make sure it's working seamlessly. And you can start selling WordPress plugins/ themes seamlessly.
You must hear about weDevs' new Elementor plugin Happy Addons, right? We launched HappyAddons back in 2019. This is one of the most popular ELementor Addons over the globe. Perhaps, you get amazed to know that we have been using Appsero from the first day to manage the sales of Happy Addons with FastSpring integration.
Happy Addons has been using Appsero completely to manage all its sales, licensing, & deployment.
It means we have been selling Happy Addons for the last 5 months using the same FastSpring & Appsero integration that we are launching today. As we wanted to ensure all the safety for our clients before announcing it publicly. Needless to say that we are very satisfied with the overall user experience as a veteran WordPress development company.
Here are some screenshots of how the Appsero dashboard looks with FastSpring orders & revenue.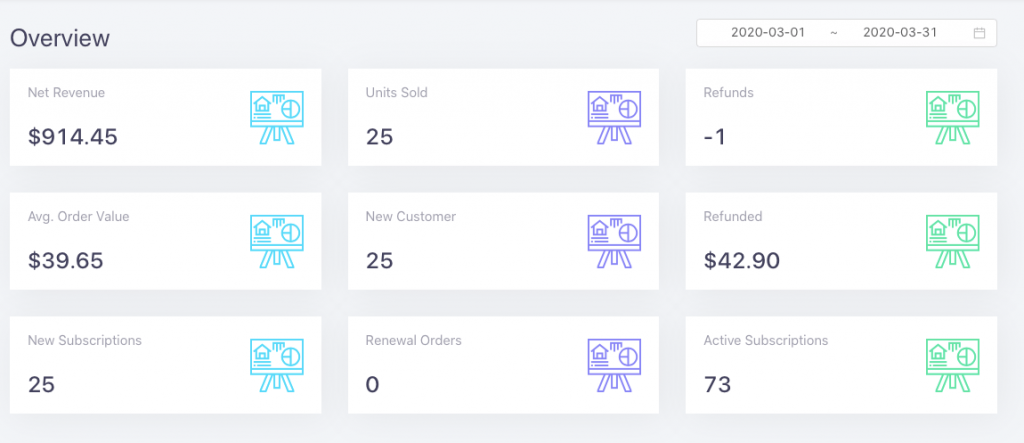 So, what are you waiting for? Sign up today and start selling WordPress plugins and manage them easier than ever!
Subscribe To Our Newsletter
Don't miss any updates of our new templates and extensions
and all the astonishing offers we bring for you.