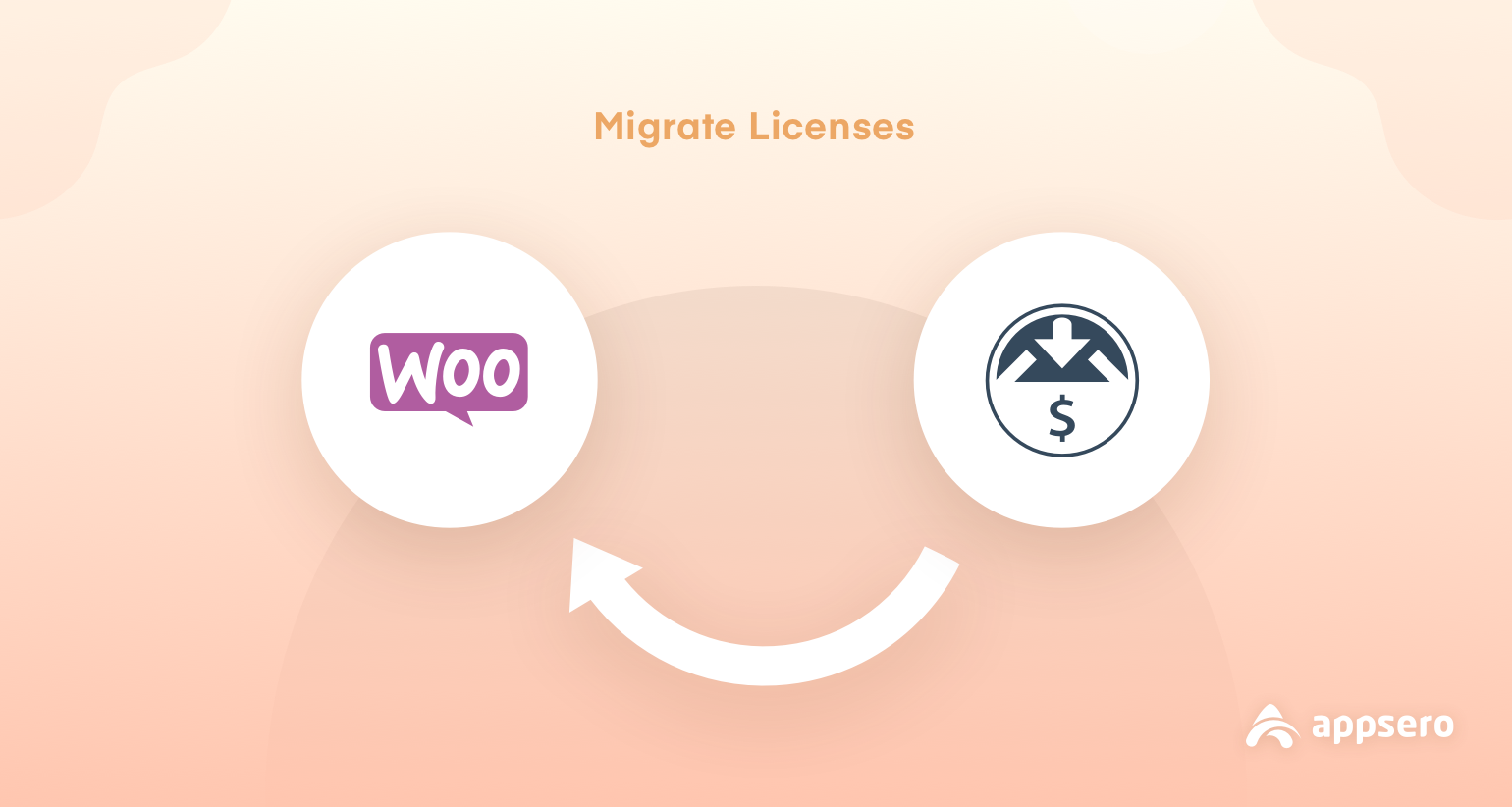 License Migration From Easy Digital Downloads To WooCommerce with Appsero
Well, every WordPress developer must know about Easy Digital Downloads (EDD) and WooCommerce very well. These two giant platforms are highly recognized for buying/selling WordPress products.
So if you want to sell or buy any plugins/themes, you can use any one of them. And both of them are capable enough to create an online digital store for your website with ease.
Maybe for the very first time, you may face different marketplace issues, for example, managing licensing, software updates, easy deployments and more. But how it would sound, if you can integrate these two platforms in one place and migrate license from one to another.
Of course, it will be a bonus and also a matter of relief for you. That's why throughout this post, you will learn how to migrate Easy Digital Downloads to WooCommerce using Appsero.
How to Migrate Easy Digital Downloads WooCommerce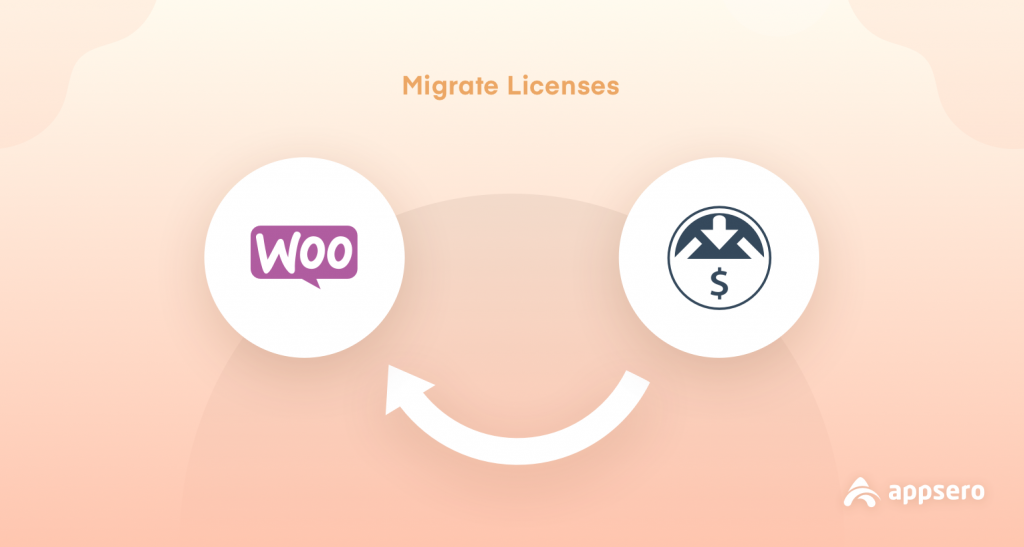 WooCommerce and Easy Digital Downloads(EDD) are both top-class platforms for selling or buying WordPress products. And many developers start their career as a WordPress product author with these two platforms.
But unfortunately, they have to struggle a lot at the very first time of their developing journey. And also they face different marketplace issues and problems initially.
In that case, Appsero opens its arm to give a compact solution to WordPress developers. Yes, Appsero can combine WooCommerce and EDD seamlessly with one another. Therefore, you can easily handle WooCommerce & EDD licensing and all its related data with Appsero.
Besides handling & managing the license, you can easily migrate license from Easy Digital Downloads to WooCommerce. Also, it guarantees that the previously used license from your Easy Digital Downloads store doesn't get unfilled.
Let's proceed with the following migration steps from EDD to WooCommerce:
Note: The old licenses from your EDD plugin will still be functional
Step One: Sync Your Easy Digital Downloads with Appsero
To migrate Easy Digital Downloads to WooCommerce, at first you have to sync EDD license with Appsero. So make sure that you've connected Appsero with your EDD store perfectly.
To do that, login to Appsero and navigate to tools and then click on Sync Orders. And it will automatically sync all the previous orders from your Easy Digital Downloads.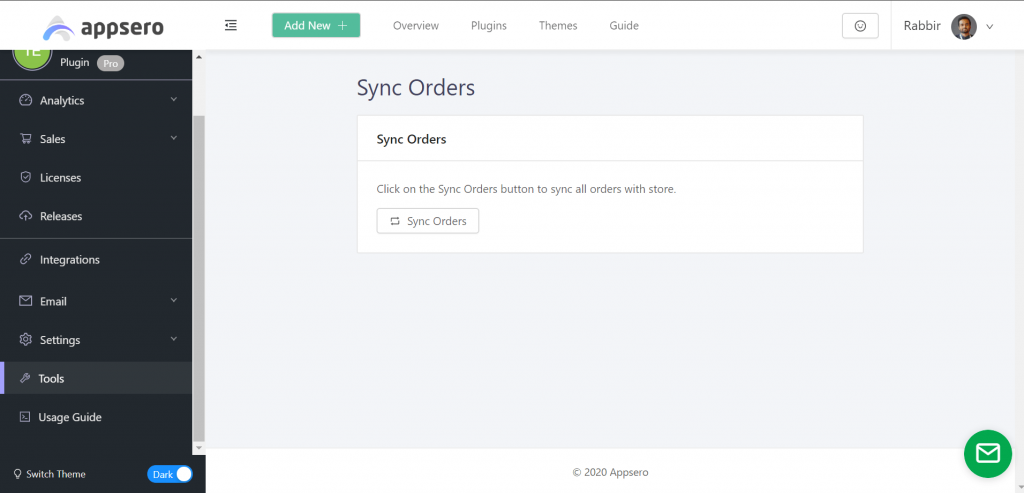 After doing that successfully, you can move on to the next step.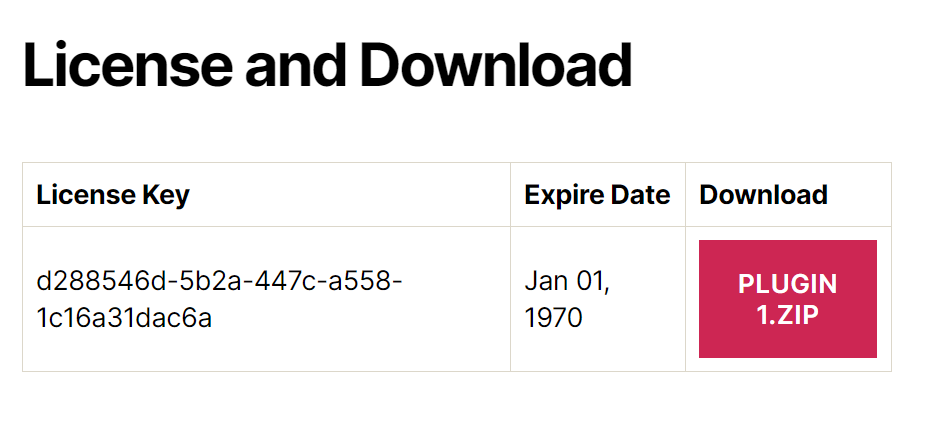 Now you have finished syncing Appsero with EDD.
Step Two: Basic Installations
To continue with the process, you need to install the WooCommerce & Software Add-on plugin. After that, install them and activate them. But you have to keep in mind, while doing this, deactivate the EDD plugin from your site.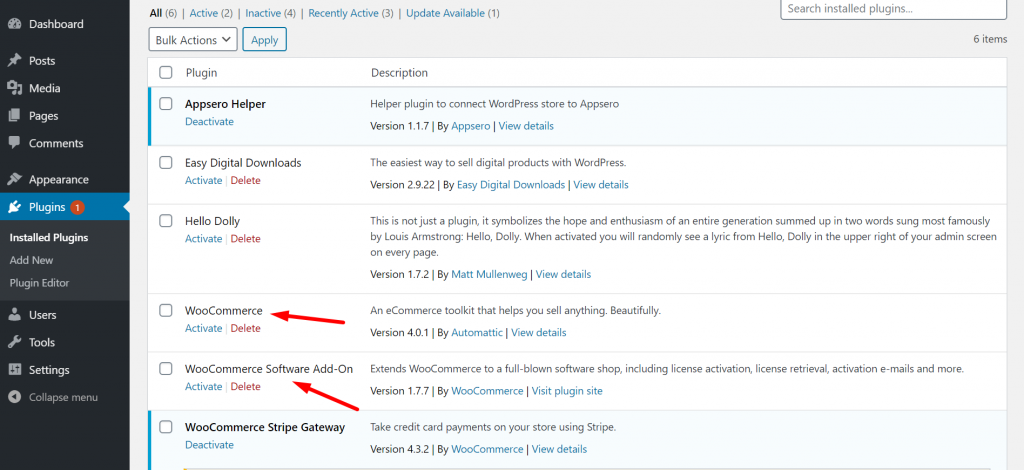 Step Three: Now Create New Products For WooCommerce
Next, you need to create some new products using WooCommerce. Thus you have to create a marketplace uploading products with WooCommerce. So that your license migration process becomes easier.
To do that, navigate to products>Add New Product. And then give title, product details and hit the publish button.
Step Four: Using Appsero to Change Licensing Setting
Now, you need to rearrange the setting options of licensing. In that case, you need to go Appsero dashboard and click on the plugin/theme that was using EDD licensing previously.
To do that, navigate to settings->licensing.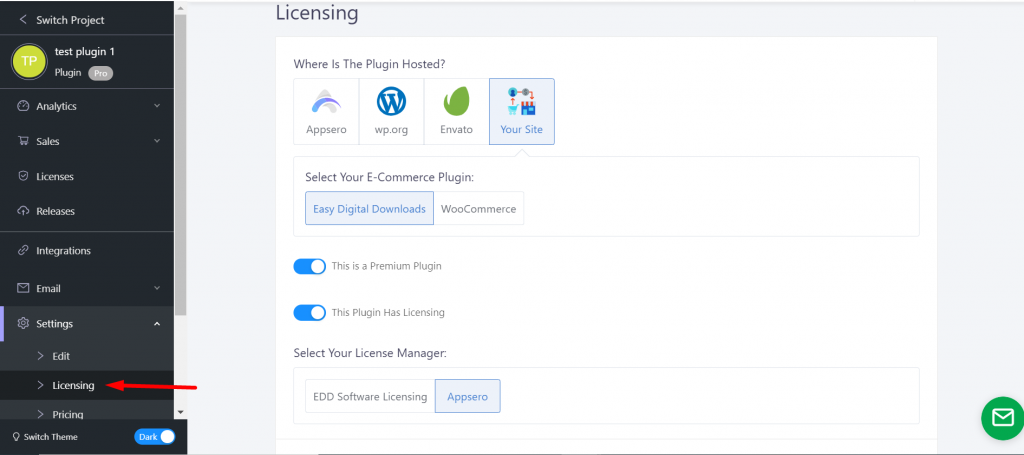 Now, select 'Your Site' as the plugin is being hosted there. WooCommerce as your eCommerce plugin and Appsero as your license manager. Finally, click on the 'Update Licensing' button to finish the setting.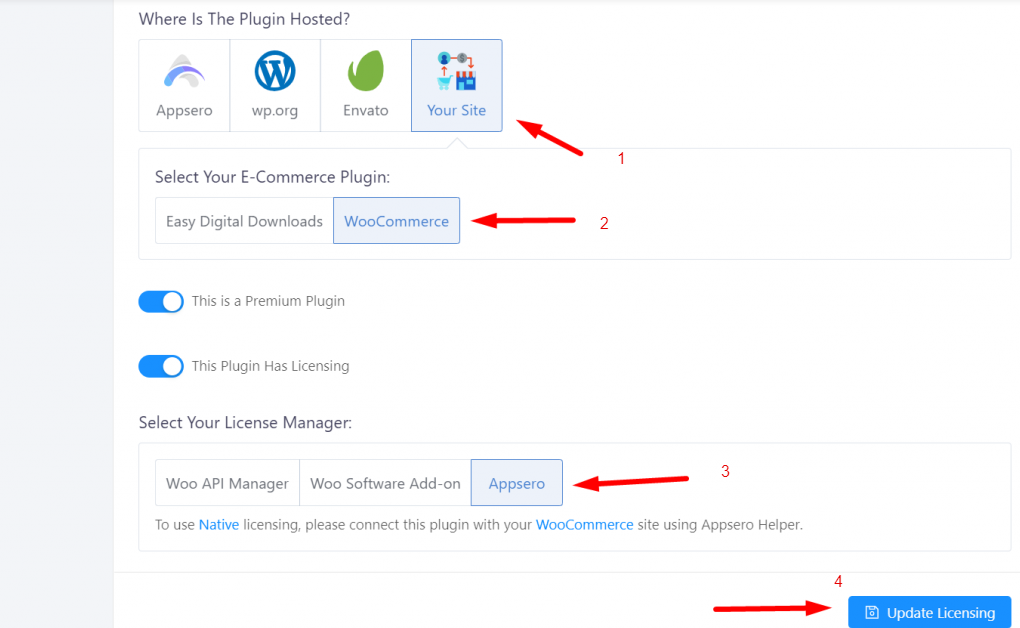 Step Five: Update Your Integration Setting
As you've changed licensing from EDD to WooCommerce in the previous portion, you need to reconnect your site again. To do that, navigate to 'Integration' from the sidebar menu.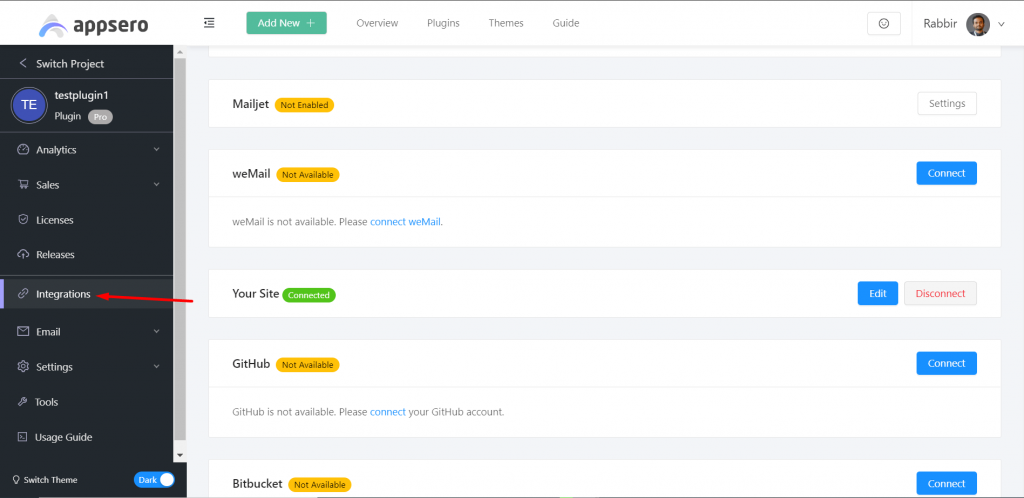 And then select the 'Name of your site' and the plugin/theme that you have produced for your WooCommerce plugin. After that, click on the Update Connection button to finish.

Step Six: Test & Sync Orders For License Migration From EDD To WooCommerce
Now you've reached the final step. In this step, you need to go through a test buy to sure. Purchase the products giving all the information and check-out. After the order confirmation, you will able to see an automatically generated 'License' in your dashboard.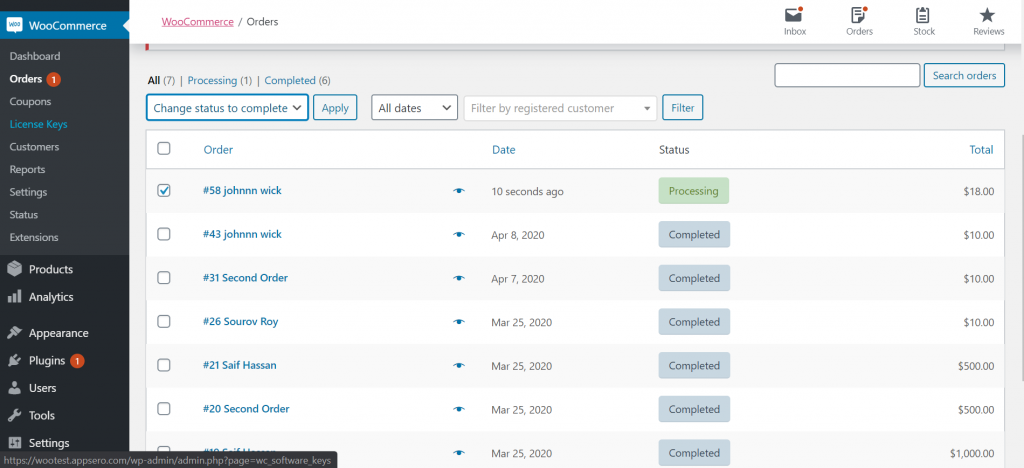 If you go the Licenses portion from the plugin analytics sidebar you will notice that the exact license already synced with Appsero. That's it!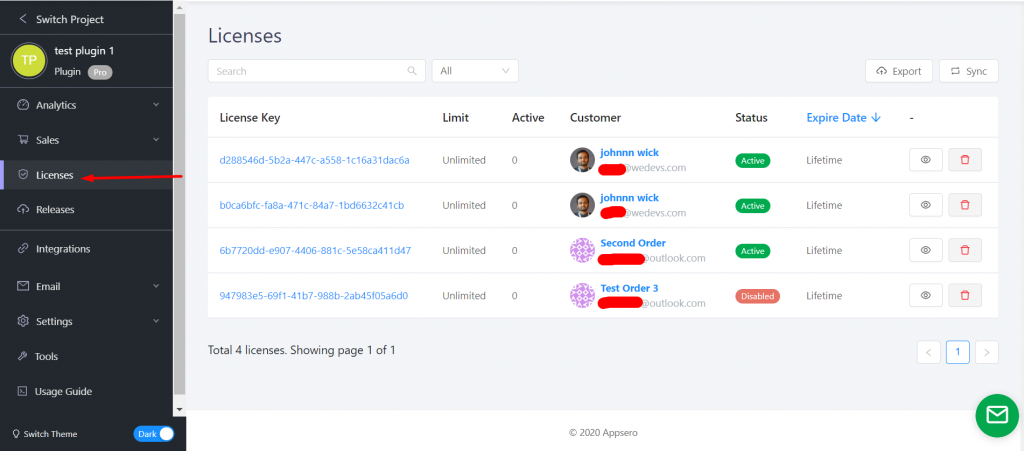 This is how you can migrate Easy Digital Downloads to WooCommerce. And surely, this process allows you to keep track and analyze your WordPress product sales. Also, you don't have to overthink about managing license even you've migrated from one to another.
Note: You Can also migrate license from WooCommerce To EDD following this process.
Appsero: Is It a First & Foremost Developer's Solution?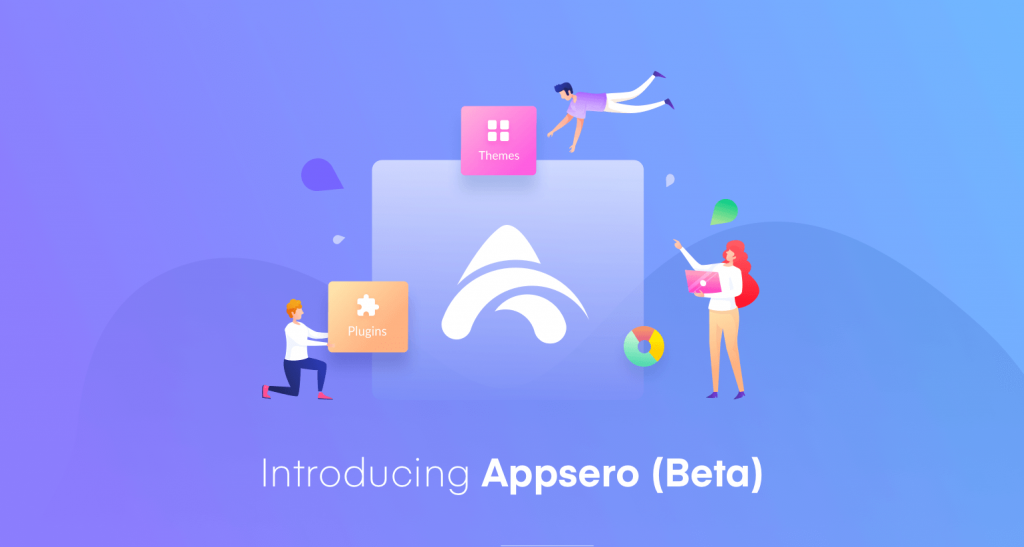 Well, each & every developer from WordPress territory has to struggle a lot for making a sale. That means 'From development to make a sale', throughout this entire journey, they have to pass a very hard time.
But 'Appsero' in that case, can be an all in one solution for making the rest of the journey easier, better and hassle-free of WordPress developers.
So let's see how Appsero could be the 'Developers solution' by the following points:
These are some useful facilities that you'll get with Appsero. And surely, it will minimize all your hassles and make your WordPress developing journey smoother.
Anyways, we do believe that a developer invests lots of time & effort to make a plugin or theme successful. As a developer, you must not want to see your plugin is not getting the desired response. Right? This is why Appsero can be used for.
Appsero supposed to be a rescuer for all the developers in WordPress Platform
Moreover, it saves your important time in taking care of customers, business insights, growth reports or any other tasks.
So, Are You Migrating Your Data From Easy Digital Download to WooCommerce?
Well, initially every developer has to go through some serious challenges. And most of them lose their motivation for going ahead. The reason is different issues and challenges, as we said earlier. And also you may become bored of staying at one platform for a long time. For instance, migrating licenses from EDD to WooCommerce using Appsero could be a wise option for you.
However, transferring all the data from one to another you'll not only understand the progress, lacking or updates of your products but also it will help you give total information about your products. Therefore, you can improve WordPress product growth after syncing with Appsero. As a result, you can change your track shifting into other platforms
Subscribe To Our Newsletter
Don't miss any updates of our new templates and extensions
and all the astonishing offers we bring for you.