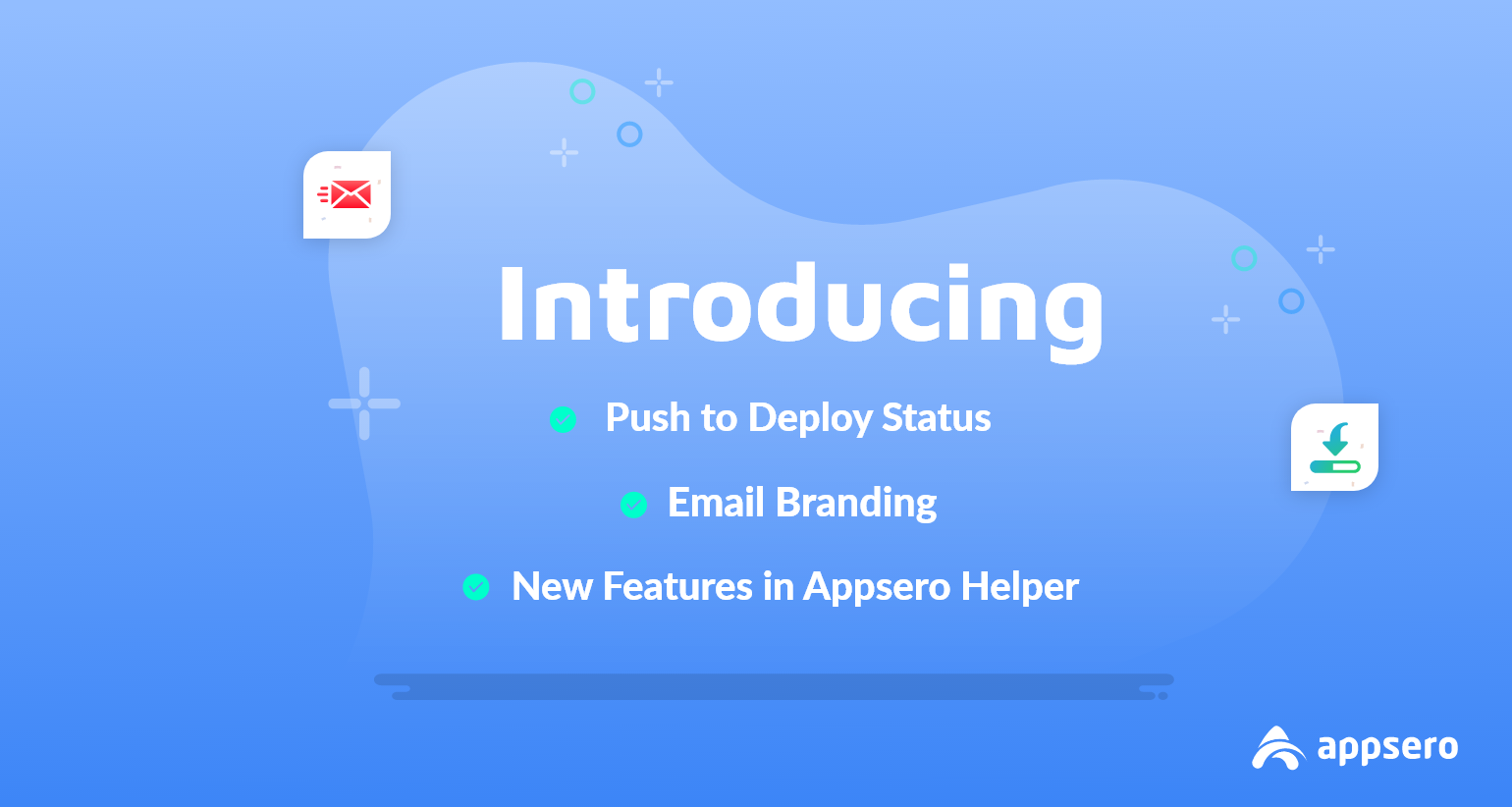 Introducing Push To Deploy Status & Email Branding With Appsero
We are really excited to announce that,
The push to deploy status and email branding with Appsero is finally here!
Appsero is the platform for WordPress developers. It provides better tools to manage their themes and plugins. It doesn't matter if you are marketing your product, pushing new updates, or simply looking to gather data for the betterment of your plugin/theme, Appsero will take care of everything.
In that process, we are introducing two new features. Email branding and push to deploy status. Though, push to deploy was there from the start, we have added more customization in order to give more ease of use. Whereas, the email branding feature is completely new.
But, we are sure both will do only benefits. Let us get to know them shall we?
Email Branding With Appsero
In this era of marketing, email is right there on top of the most reliable marketing techniques. Successful email marketing campaigns can lead to great results for your business. You can easily reach your target audience and generate leads.
However, your email needs to look good. That can lead to more people actually paying attention to your emails, trusting your business.
A branded email will boost your customer retention and sales
That is why the new email branding with Appsero will play a huge role in boosting your plugins/themes sale.
Appsero will automatically create a branded email template that is engaging and noticeable. All you have to do is add details like your email addresses and company logo, etc. And you are good to go.
Appsero will send this customize email every time someone purchases a plugin or a theme along with the license and the zip file for the plugin/theme.
It will not only boost your brand value but also help you generate leads.
How to Get Started with Email Branding with Appsero
In order to invoke this feature, you need to follow some really simple procedures. Let us take you through them.
As this is a global feature, that means when you change the settings this will automatically apply to all your projects. Don't worry. If you want you can use separate branding for your projects also.
In that case, you need to upgrade to the new Teams feature that will enable different email branding for your projects.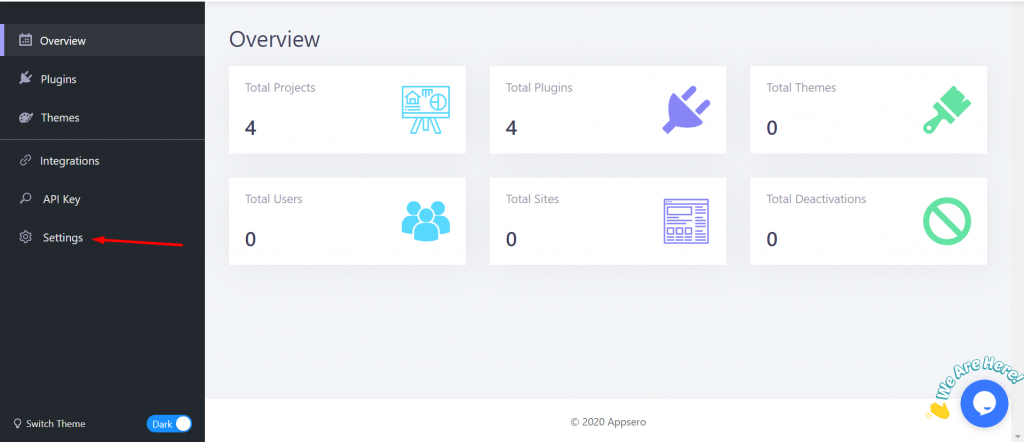 On the next page you will find all the options to set your email.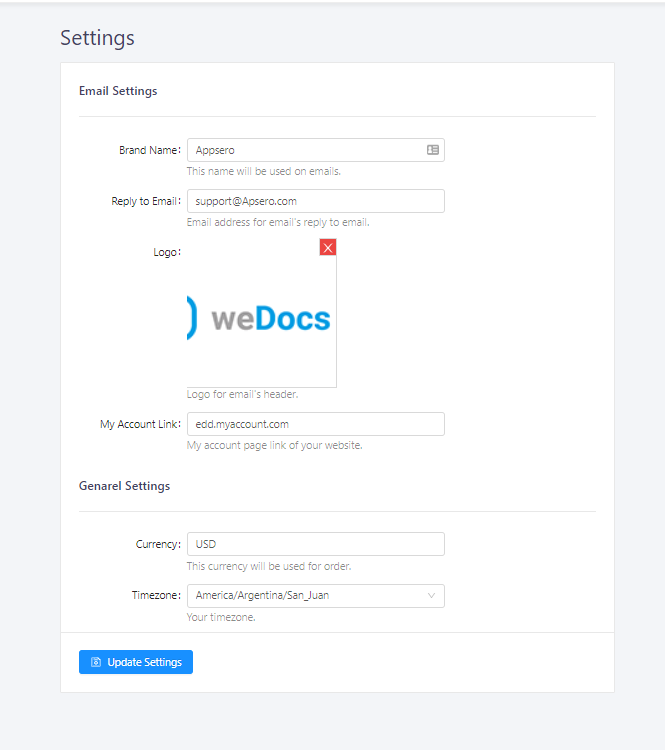 Here are the description of the field name that will help you better understand how to organize your email branding with Appsero.
Brand Name: You need to set your brand name. That will appear in the email.
Reply-To Email: Set your email account on which the customer will reply to.
Logo: Upload your brand logo.
My Account Link: If you are using WooCommerce or Easy Digital Downloads as your selling platform, then you can enter your "My Account" page of WooCommerce. If you are using Easy Digital Download, use the Purchase History page link of your website.
Currency: Set the currency your customer will be purchasing.
Timezone: Set your timezone.
You are good to go!
After email branding, we are going to talk about the push to deploy status feature.
Push To Deploy Status With Appsero
We said it from the beginning that Appsero was designed keeping the developers in mind. That includes a simple, fast, and easy way for developers to push their plugins/themes to the WordPress.org repository.
That is why it has Git integrations with,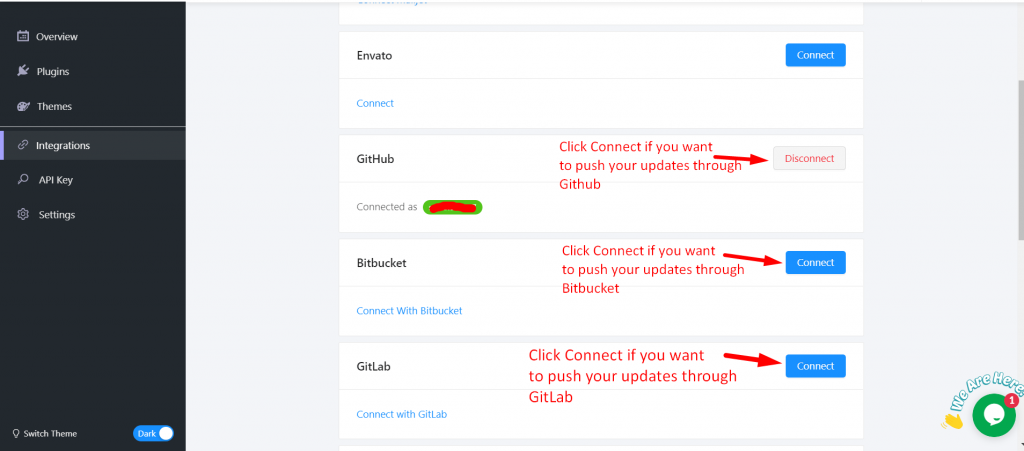 You can push your updates through any of them.
Read: How to connect your Git account with Appsero.
This feature will help the developers to release their premium or free versions of the plugins and themes really fast. Although, push to deploy was present from the start, we have added some customization to it.
The users faced problems like, when they deploy new updates, they didn't know if the process was successful or not until it's done. Sometimes, the user has to wait a few minutes before finding out the process has failed.
However, we have found a way to tackle that problem. Whenever you will push a update, you can track the status on a status bar. So, you will know if the process is successful or not. In the end, you will get a message Successful.

That way you will not be in dark and your time will be saved.
Appsero Helper Gets Custom License Generation Feature
Not only push to deploy and email branding with Appsero, but there is also another new feature in Appsero Helper
This is quite an interesting feature. One of the main parts of selling WordPress plugins and themes is to manage licensing. Without the right platform or tool that's difficult.
Appsero does that seamlessly. However, a problem can arise such as when you are using Appsero with WooCommerce as your selling platform. If a user purchases a plugin, Appsero automatically generates a license and email it.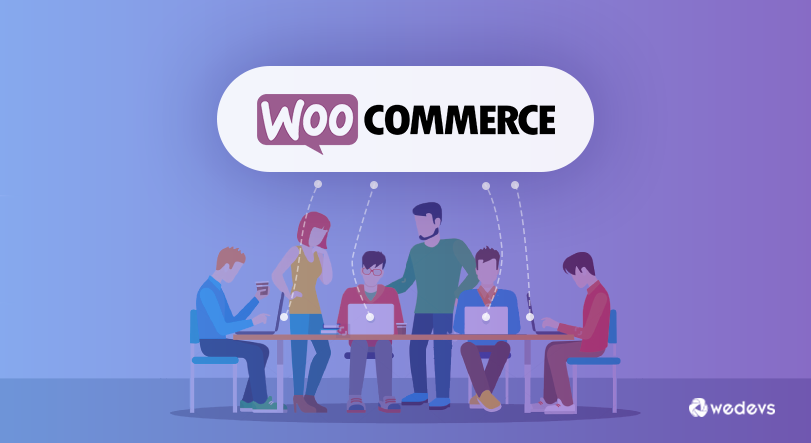 Although, this process is seamless – if there's an error when a license is generated – you can now generate them manually. You could always sync all the licenses from WooCommerce, but it was not the optimal solution.
That is where Appsero Helper improvement comes in. If this kind of problem arises, you will now see a "View on Appsero" or "Create on Appsero" button, depending on your case. If you click on it it will take you to the Appsero dashboard where you will find the generated license.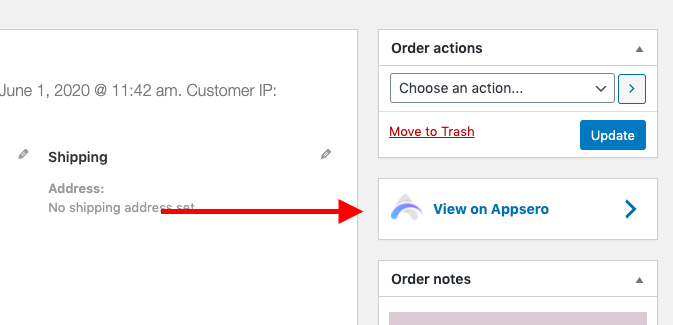 Cool, right?
WordPress Development Tools You should Have A Look
Move To Appsero While It's Free!
Appsero is completely free while in beta version!
If you are an upcoming WordPress developer we know you want to focus your time and energy on developing your product and not worry about the other things.
Let Appsero take care of it!
Appsero will handle the licensing, pushing regular updates, give you user analysis, deactivation reasons and many more. Also, the features we discussed are included also. All this is for free.
So what are you waiting for,
Subscribe To Our Newsletter
Don't miss any updates of our new templates and extensions
and all the astonishing offers we bring for you.