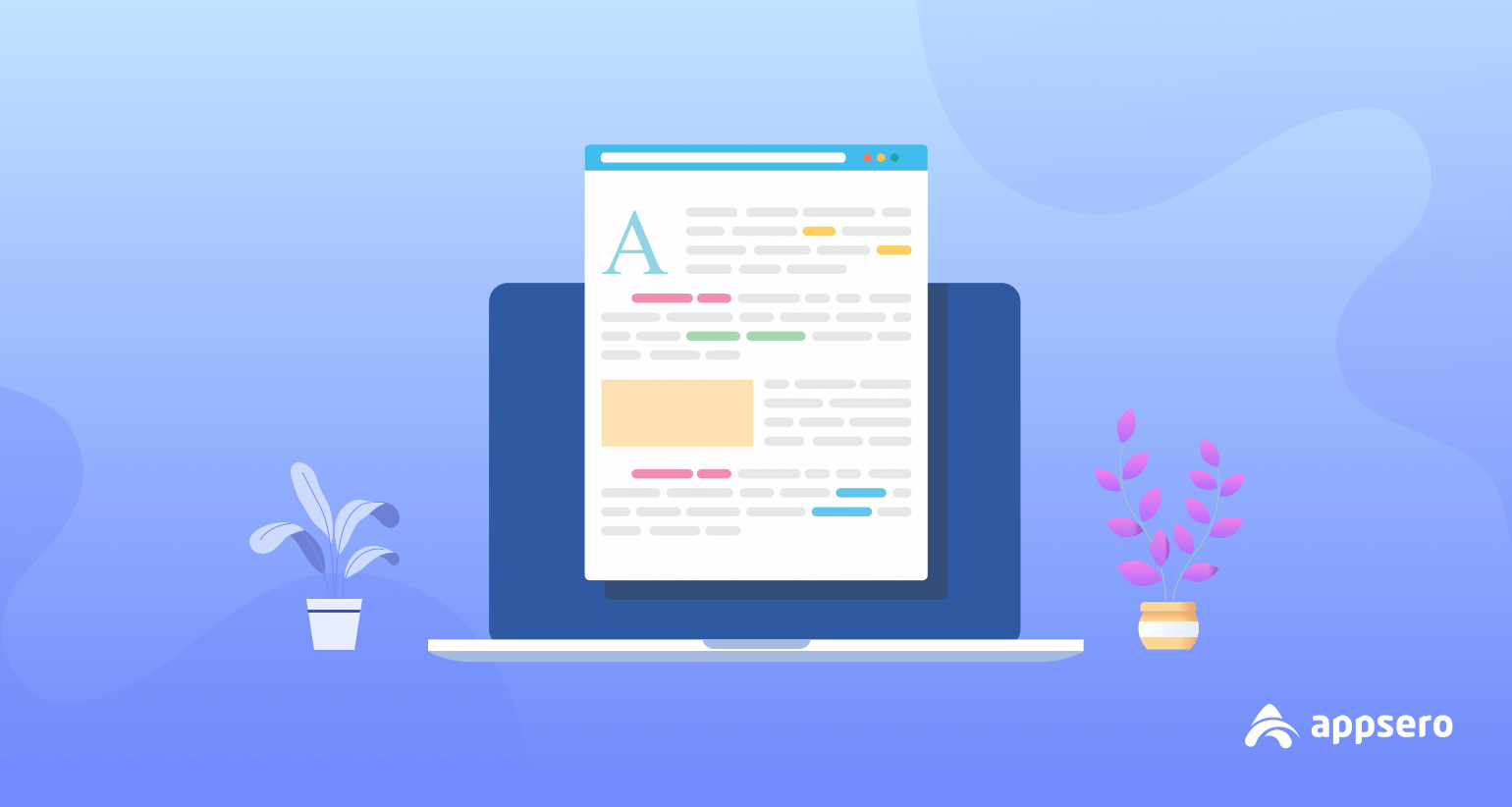 Why You Should Avoid Generic Content & How to Generate Business Content Ideas
As a reader, do you like specific content or generic content? Well, the most voted answer is Specific Content. If you are a business owner, you should know that generic business content ideas are harmful.
To win the race in Google, most of the people write generic content and keyword-stuffed articles. Don't fall into this trap. If Google understands how you are increasing the page authority, you will get a penalty. Would you take risks like this? We know you won't if you are a strict business owner and smart developer. But how will you fit in this critical situation successfully?
Don't worry. Today, we will like to show you why generic content is bad for business. Plus, we will show you the path of improving it.
Why People Don't Like Generic Articles?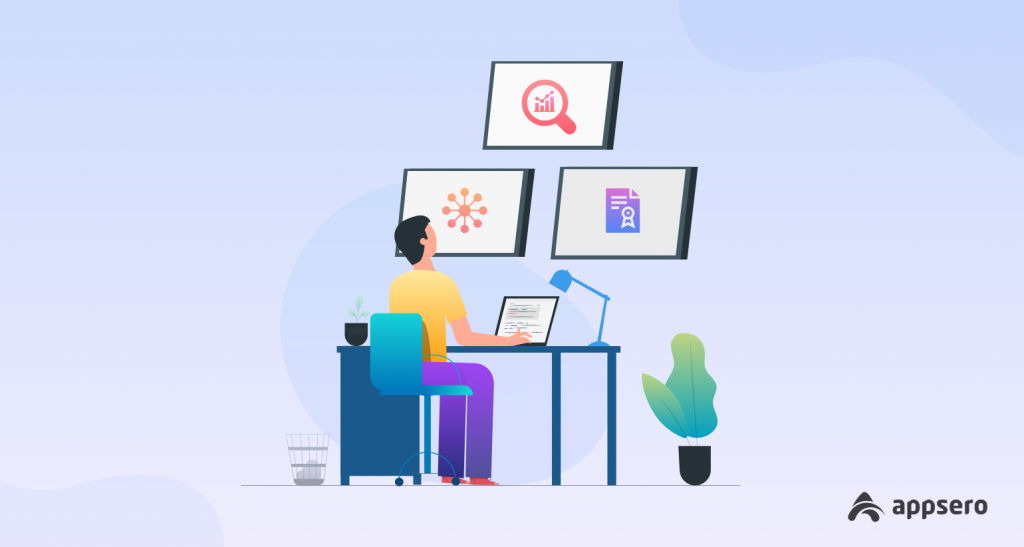 Before thinking as a writer, let's consider yourself a reader. Now read two paragraphs, please be noted the topic is the same.
Paragraph- 1: SEO is a must for building a website. You can not avoid it if you want to rank on the top of the search engines. The full form of SEO is Search Engine Optimization. There are different SEO tactics, we will discuss them one by one. They are- selecting a perfect keyword, checking the keyword difficulty, optimize image, do technical SEO, gather good backlink, and more. Now read the next paragraph very carefully.
Paragraph- 2: Do you want to rank your website on Google/ Bing or any other search engines? Then you must know the essential and effective tactics of SEO (Search Engine Optimization). Though there are different techniques for optimizing your site, we would assist you by mentioning the core methods. If you are a WordPress user, then the whole process will help you a lot. We will point on-
Keyword researching
Image optimization
Making a mobile-friendly website
Focusing on FCP (First Contentful Paint) and LCP (Largest Contentful Paint) score
Checking HTTPS
Email marketing for getting relevant backlinks
Checking the website in Google Analytics, etc.
Have you found the differences between these two writings? Actually, content marketing is not getting harder. It's just the web readers are much smarter. They want to read something that adds some value to their spent time. We hope you can understand now why people avoid generic blogs.
Examples: Generic vs Business Headline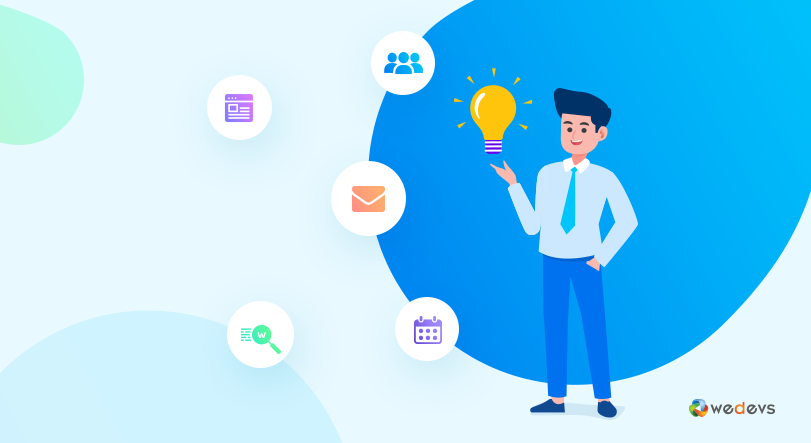 Here we will show how you can turn your generic titles into specific and business-oriented titles. Surely, it will increase your CTR and Conversion Rate.
Generic: What is the Best SEO Agency?
Business: What are the Best SEO Agencies in Liverpool?
Generic: What is the Popular CRM Software?
Business: What is the Best CRM WordPress Plugin?
Generic: How to Write Articles?
Business: How to Write Blogs That Can Engage My Targeted Audience?
Generic: How to Start an Online Business?
Business: How to Make a WooCommerce Site for eCommerce Business?
Generic: How to Make WordPress Plugin?
Business: How to Make a Page Builder WordPress Plugin?
There are different reasons for avoiding generic content for business platform. We hope you can also relate to the Problems and will be happy after seeing the solution.
1. For Being Irrelevant with the Business Content
In the case of any professional sector, the very first thing is to be relevant and related to the context. That is the main thing that keeps us glued to the work and helps to maintain professionalism. In contrast, if we stay irrelevant, we never can get our targeted customers.
Consequently, they won't trust and won't like to work with us. And this is the working principle that is applied in all types of professional job sectors.
The rule goes the same for content. No matter how strong vocabulary we use, our content won't be able to get its targeted client if it doesn't go with the context. So whether it is an article or email, it should be customized and relatable to the person you are creating for. If you can write articles at the pinpoint your visitor can convert in your customer.
It is obvious that genric content is irrelevant and cannot provide the actual reading value to its readers. As a result, your sending or publishing write-up is just a waste of your valuable time and effort.
How to Decrease Irrelevancy in Your Business Content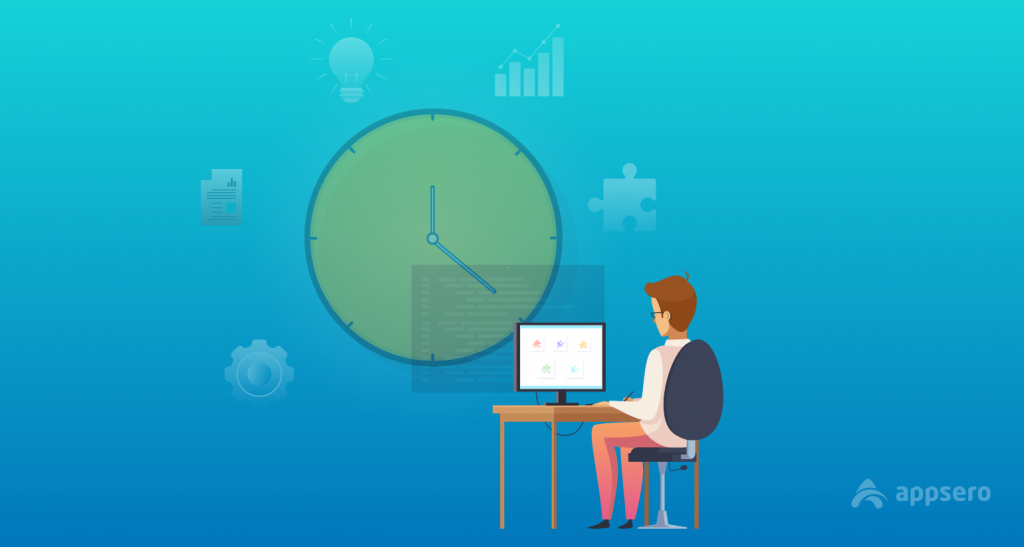 Remember there will be always some possible ways to fix your problem. Here, we will help by showing the ideas that will make your content relevant to your context.
Do Research about Your Customers
When you are intending to grab potential customers and increase the retention rate of your company, you must concern about customers. So, while you are making any content or writing blogs, it must touch the pain point of your buyer. You must understand the buyer persona. 
Your topic must be appropriate for your readers. Then what's the point of putting too much effort into that task. So first of all find out your ideal customer.
Find Out Your Customer Needs
This step is one of the most essential steps in the case of your are attracting buyers through your content. You must be aware of what your consumer needs and what they look for in a regular basis. It will help you to create your particular position as an authority.
You will also be considered as an expert in this industry. Otherwise, if you fail to find out your customer's needs then all of your hard works will be in vain.
2. Your Content Will Not Get Ideal Readers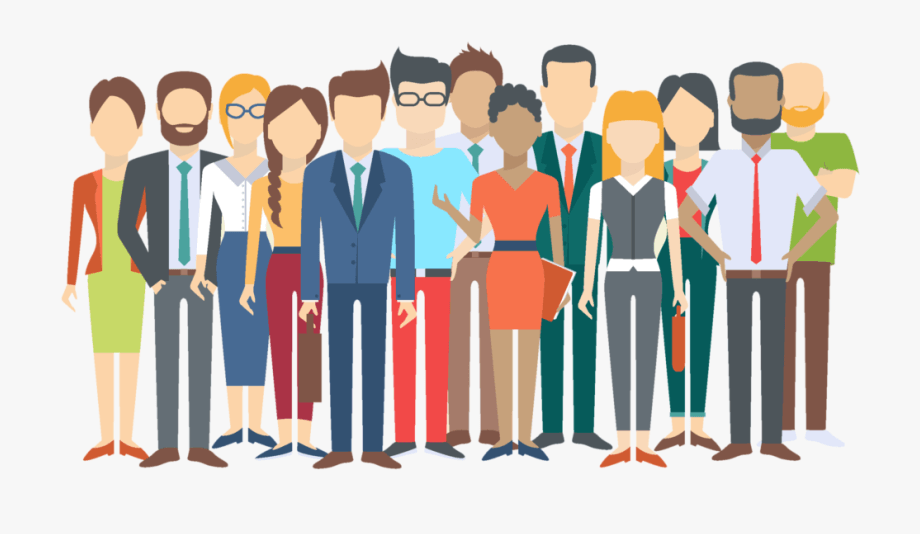 Suppose, you are successful to get readers with a strong SEO optimized article. But one of the worst facts about writing generic content is, your customers will never be interested in what you have said. So, you will have a high bounce rate. Undoubtedly, this is a huge loss for your business image. 
Always keep in mind that generic content can build neither your brand nor your position in your industry. Moreover, it cannot even gain your customer's interest because it cannot attract the targeted customers. So, it makes you unprofessional and valueless in the industry.
How to Get Potential Customers to Buy Your Product
If you are unable to get targeted buyers, then this section of the article is for you. Let's see how you can attract customers to purchase your plugin or theme.
By Building a Healthy Relationship with The Customers
Although building a healthy relationship with the customer is the toughest job, it will help you in the long run once you get it properly. So, you need to touch the pain point of them and give the solution.
You can do it by arranging an email campaign with all of your targeted customers who have already signed up for your mail list. Then you can ask for their preferences, needs, and interests based on the relatable contexts. This will make them feel special and valuable as well.
Providing Valuable Services Regularly
You can let them know about yourself, your expertise, and your services. Highlight your key strength and your valuable approaches to them so that they can be clear about your services. Plus, they can decide whether you are appropriate for them or not.
Moreover, talking with them will make them comfortable to ask for their preferences. And you can work on that and build trust in your relationship with your customer.
3. You Will Not Be Able to Stand Out From the Crowd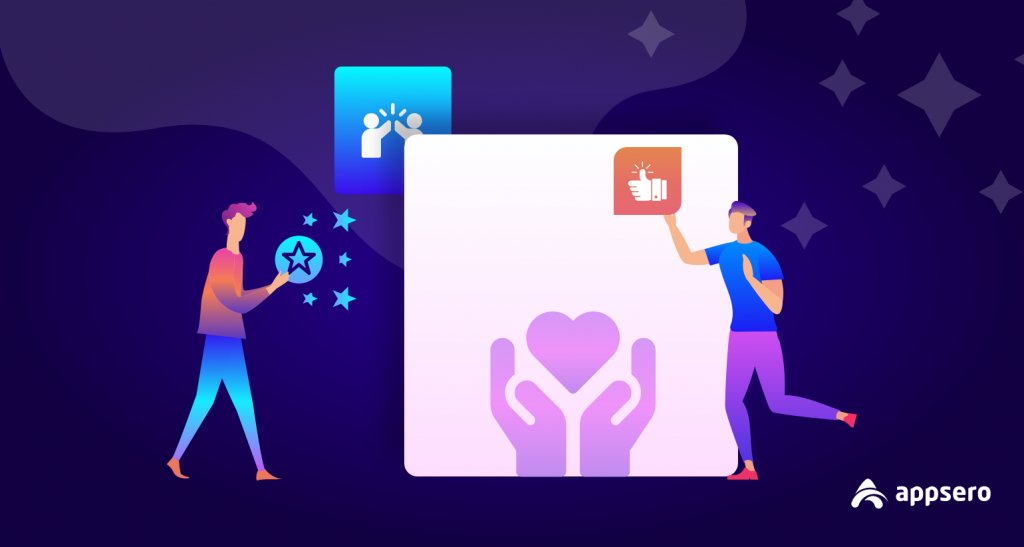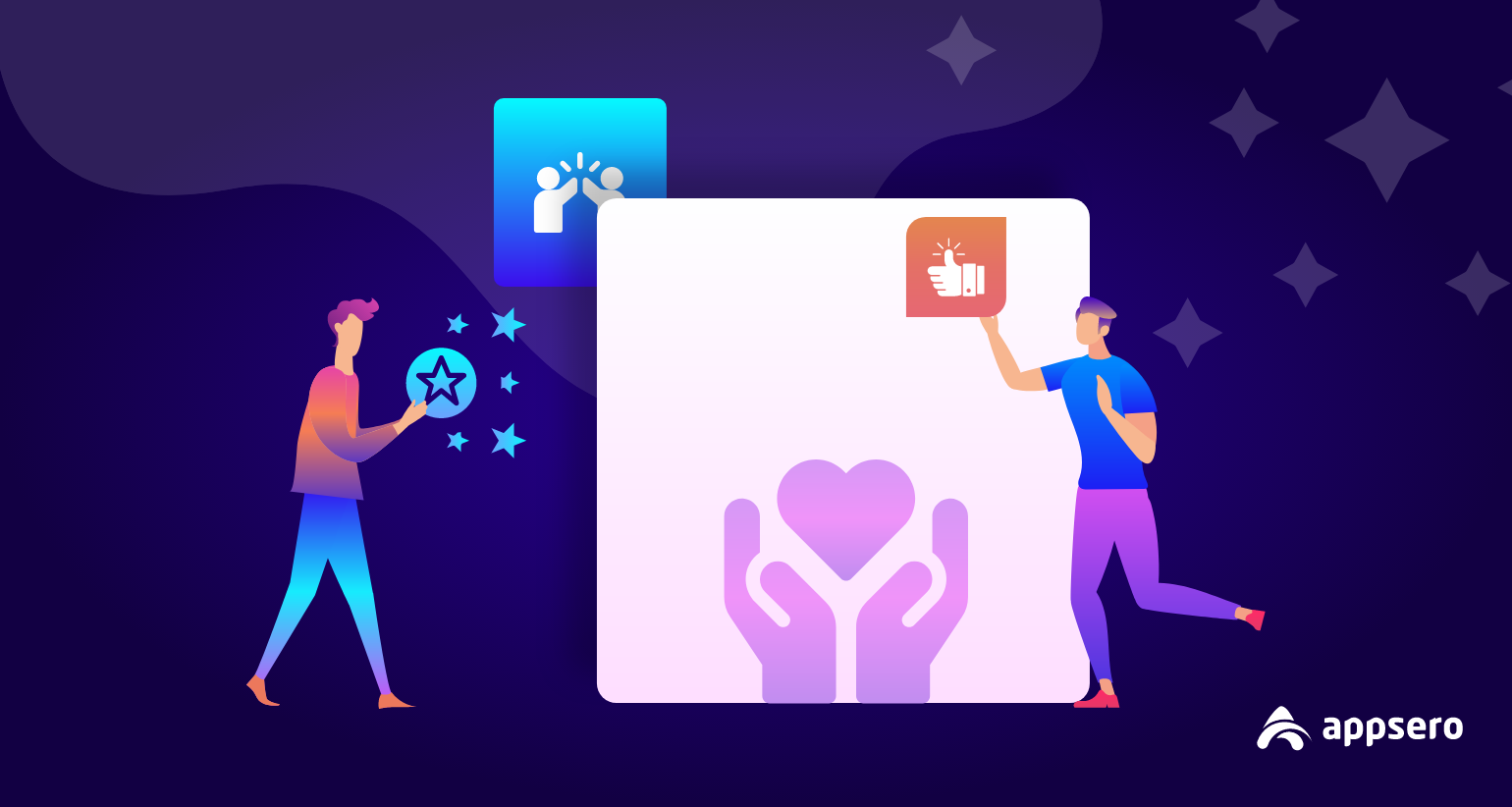 Another bad effect of genric content is that people will not differentiate your work from the competitors. And it doesn't make you unique in the competition.
Moreover, most of the readers find generic content monotonous and boring. They don't even pay attention to those contents.
If you want to stand out from your brand from the crowd, you must apply some effective strategies. Like- being unique, getting some ideas about the audience, dedicated blog site for the customers, providing tremendous customer support, and more. All these make readers come back to you again and again. 
How to Make Your Brand Stand Out
Apart from expanding business, an ambitious developer must concern about branding. So, let's shortly figure out how you can do that with your content.
Finding Appropriate Content
First of all, you need to be aware of the persona of your customers. Then you need to understand what they want and making sure whether your content is relevant enough for them or not.
For finding appropriate content, you can do keyword research relate to your theme or plugin. If you want thorough knowledge, you may read the SEO Checklist For A New WordPress Website. 
You can also create a survey form for them to get a clear idea about your upcoming content. Make sure that you have also asked them whether the content delivers any value to them or not. It's proven that the feedback survey helps a lot the site owners.
Providing All The Information Together
After having a clear idea about the needs of your audience, prepare yourself to take action. As now you know what your customer wants and interested in, you need to work on those areas. You have to gather all the information regarding those areas and provide them in your article.
All you need to do is making sure that by going through your articles the audience will be able to learn new things and also can apply those in their regular life.
For plugin or theme owner, feature introductory articles can play a vital role when they want to sell plugins. Don't forget to show each step of setting your plugin and the final look. A tutorial video will increase the adaptation more.
4. Not Getting Sales Or Leads
In any online marketing business, the main goal is to get leads and sales. Otherwise, there are no points of writing content. However, in the case of providing generic content, you will not be able to get any sales at all.
Once your customer finds your content irrelevant they won't look at your service. As a result, they are not going to buy from you or sign up for your list.
If any blog or website wants regular customers, then they must prioritize their customer's needs first. For getting sales and leads, they definitely need relevant contents that deliver value to their customer. There are some wonderful and proven strategies to increase sales.
This how you can establish your reputation and product quality. Additionally, generic content neither can give world-class service nor can get business profits.
How to Get Sales and Generate Desired Leads
Remarkable lead generation and a satisfying amount of sales are a dream for every businessman. To fulfill these goals, you must know the strategies.
Measuring the Result of Your Audience Interaction
The very last step to improve your online marketing business is to observe the result. You need to measure whether your actions are actually working or not. If they are working effectively, you will find all the steps very easier and get to know the best for your customers.
On the other hand, if your previous steps don't work effectively, then you need to fix them. To fix it, you need to figure out the problem first. Then experiment with different things or do A/ B testing to know which will be the best for your viewers.
You can apply new approaches and observe your customer's response. Through their both positive and negative responses, you will be able to more knowledgeable to create relevant content.
Repeating The Process and Avoiding Sporadic Blog Posting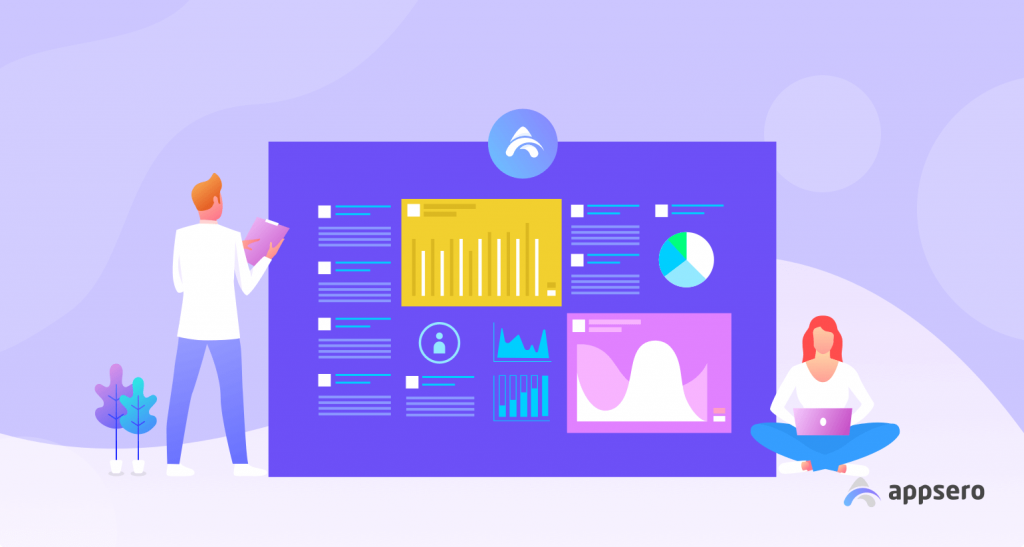 After getting good outcomes, you need to repeat the entire process, again and again, to gain more audience and increase the leads & sales.
Moreover, for grabbing the attention of your audience you need to repeat it with specific and actionable service. If you give up then your audience will start losing interest in your site. So, the process should not be stopped rather it should be continued for better business.
If you don't have a blog site you can follow How to Create a WordPress Blog Site.
Another dangerous mistake the entrepreneurs do right now is, posting a lot of articles all at once and staying silent for eternity. It is not a wise decision. Therefore, make a schedule for your articles and post them at a specified time.
Summing Up Business Content Ideas
There is no doubt generic content is the easiest way to increase page authority and making the website heavy. But on the other side, it kills the image, reputation, and even the company. That might end up you being penalized.
To get rid of this, you need to know why generic business content ideas are bad for business and how can you get out of the mistakes.
Therefore, you can follow our mentioned steps to attract more customers and get rid of being avoided. So try to be creative and relevant in your niche and avoid generic content.

Subscribe To Our Newsletter
Don't miss any updates of our new templates and extensions
and all the astonishing offers we bring for you.