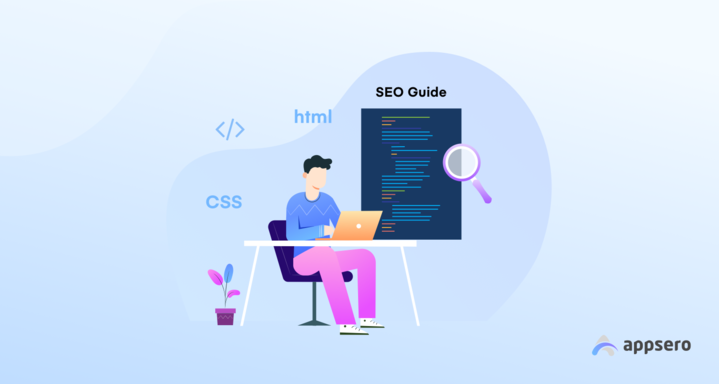 The Ultimate SEO Guide for WordPress Developers
Let's start with a question. Do you know more than 4 million blog posts are published every day? This is a surprising fact, right? Among these massive numbers of blogs, which one will be ranked on the top results, depends on how the blog is optimized for search engines.
Scared? Don't be! Because following a proper SEO guide can help you to win this race. As you know, SEO is the process of increasing your website's organic traffic by improving your ranking and visibility on search engines including Google.
If you are serious about increasing your website traffic, you need to pay attention to SEO best practices. In this SEO guide, we will share the top WordPress SEO tips to assist you to improve your ranking on search engines, and thus you will get more organic traffic. Keep digging.
How an SEO-Friendly Website Makes Better Conversion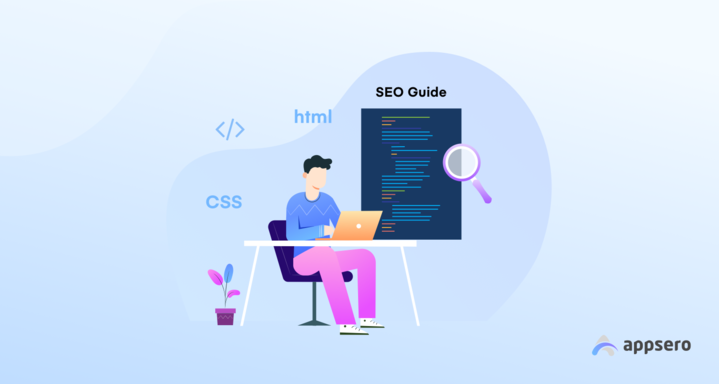 SEO-friendly means that when someone searches for a particular keyword and that keyword match your content, search engines will show your content at the top of the results.
Making a website SEO-friendly needs lots of dedication and hard work. We will discuss it briefly. But before that, we want to focus on, how you will be benefited from an SEO-optimized article.
In 2020 (to date), Google accounted for just over 75% of all global desktop search traffic, followed by Bing at 9.97%, Baidu at 9.34%, and Yahoo at 2.77%.

iMPACT
So, it is clear that Google gets the most searches than any other search engine.
The same statistic says Google has received nearly 2.3 trillion searches this year. And, of the millions of searches that happen on a given day, 15% of daily searches are new to Google. That means every day, hundreds of thousands of new searches are taking place for different reasons.
Now, let's assume, someone searched for "the best trimmer for men," and you sell trimmers online. Imagine how much traffic you will receive per day if you have an SEO-optimized page and Google places it in the top results. Isn't it amazing?
Among them, few are going to be your potential customers certainly. Because, on the first page alone, the first five organic results account for 67.60% of all the clicks.
Pro Tips to Make Your Newborn WordPress Website SEO Friendly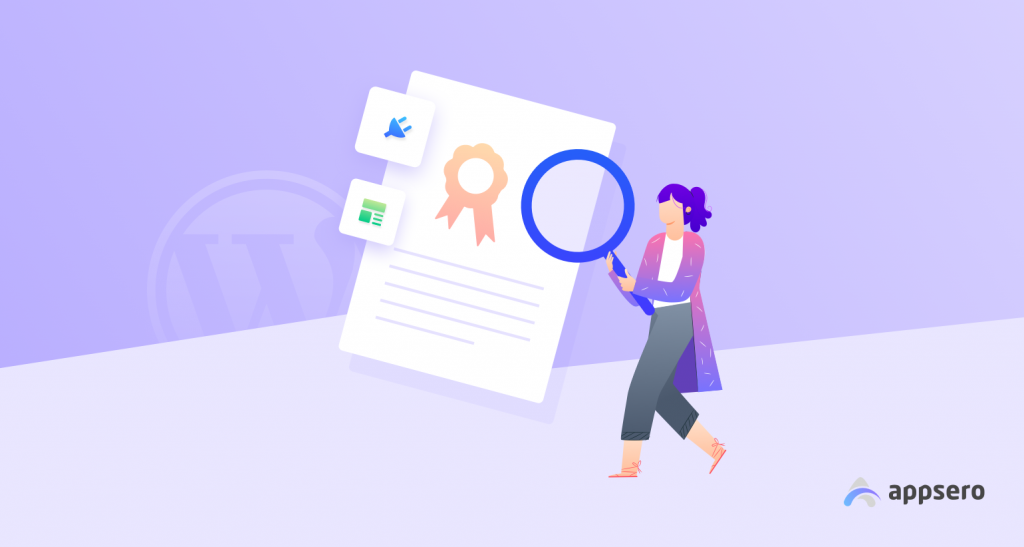 Once you have installed WordPress on your cPanel, it's time to make your new website SEO-friendly. For doing that, now, we will discuss some crucial points for SEO optimization.
Step 1 – WordPress visibility settings
Check your visibility settings in WordPress. The software actually has a setting that allows you to hide your website from search engines. This can come in handy when building or rebuilding your site and don't want visitors to see your work in progress.
In your WordPress dashboard, go to Settings > Reading. Scroll to the bottom, to where it reads Search Engine Visibility, and make sure the box "Discourage search engines from indexing this site" is unchecked.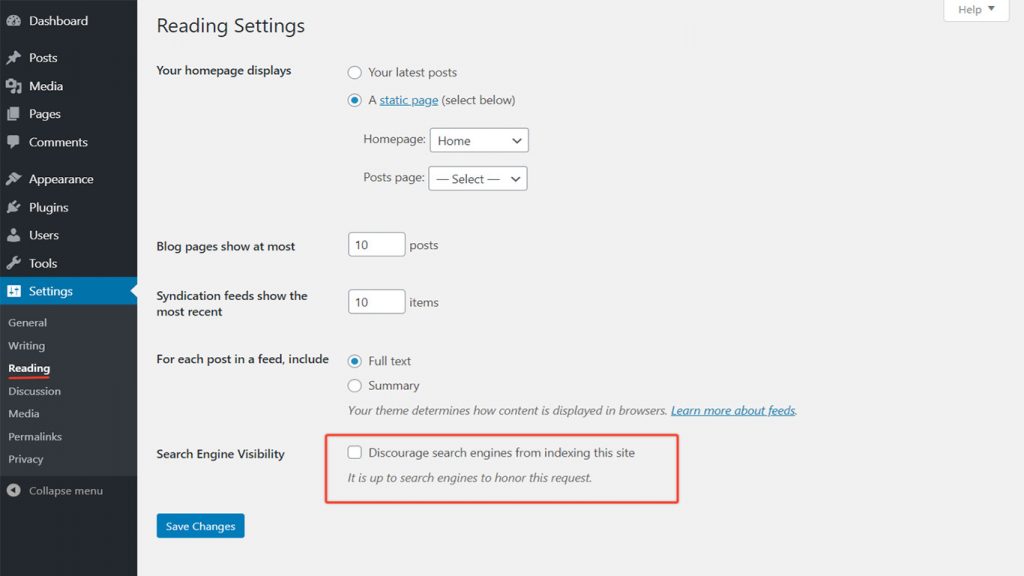 Step 2 – Permalink settings
A permalink is a permanent URL or link to a specific post, page, or blog on your website. Permalinks clearly state what your post, page, or blog actually is so visitors know what they are clicking on.
Navigate to Settings > Permalinks to choose a permalink structure for your site.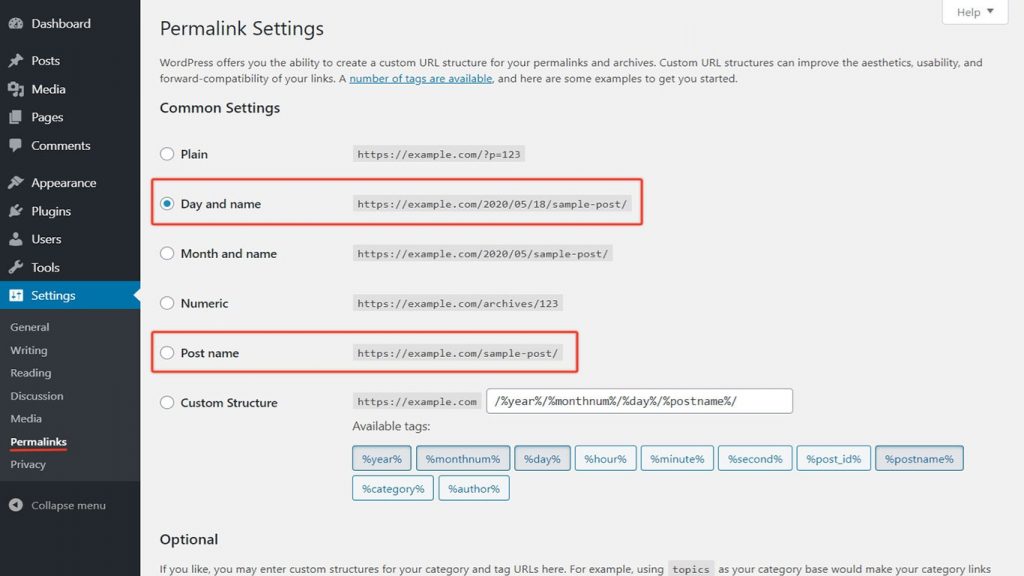 Once you've decided on a basic permalink structure, you'll also have the option to set custom structures for your category and tag URLs on this same page under the heading Optional.
Step 3 – Choose WWW or non-WWW
If you are just starting out with your website, then you need to choose whether you want to use www (http://www.example.com) or non-www (http://example.com) in your site's URL.
Search engines consider these to be two different websites, so this means you need to choose one and stick to it. However, a small advantage of non-www versions is that they are shorter, which can make for better sharing.
You can set your preference by visiting the Settings » General page. Add your preferred URL in both the 'WordPress Address' and 'Site Address' fields
Step 4 – Use a WordPress SEO plugin
One of the best parts about WordPress is that there's a plugin for everything, and SEO is no exception. There are thousands of WordPress SEO plugins which makes it harder for beginners to choose the best WordPress SEO plugin.
When it comes to choosing the best WordPress SEO plugin, you will most likely narrow your choices down to the two most popular solutions: Yoast SEO or All in One SEO Pack. Check Yoast SEO and All in One SEO plugin review before taking the final decision.
If you are still unaware of which plugin you want to implement on your site, you can compare WordPress plugins and then decide as per your requirements.
Related: All in One SEO vs Yoast – Which One is Better for a Beginner?
Step 5 – use XML sitemap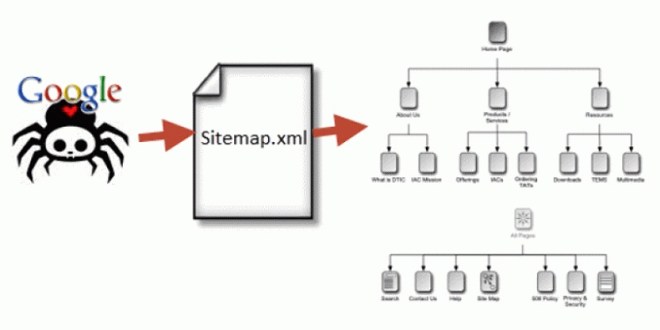 An XML sitemap is a file of code on your web server that includes each page of your website. XML sitemaps are used to help search engines find, evaluate, and rank the content on your site.
While adding an XML sitemap does not boost your site's search rankings, it does help search engines find the pages quickly and start ranking them.
If you're using the Yoast SEO or All in One SEO plugin, then it will automatically create an XML sitemap for you. Otherwise, there are dedicated plugins for this service. You can use Google XML Sitemap to get your job done.
Step 6 – add tags and categories
Tags and categories allow you to separate your website's pages and blog posts into specific and broad groups, respectively. This improves your SEO because it allows search engines to understand your website's structure and the content your website actually contains.
Tags
To add a new tag or view your current tags, go to your WordPress dashboard, and click "Posts" and "Tags". You can view current tags or "Add New Tag" here.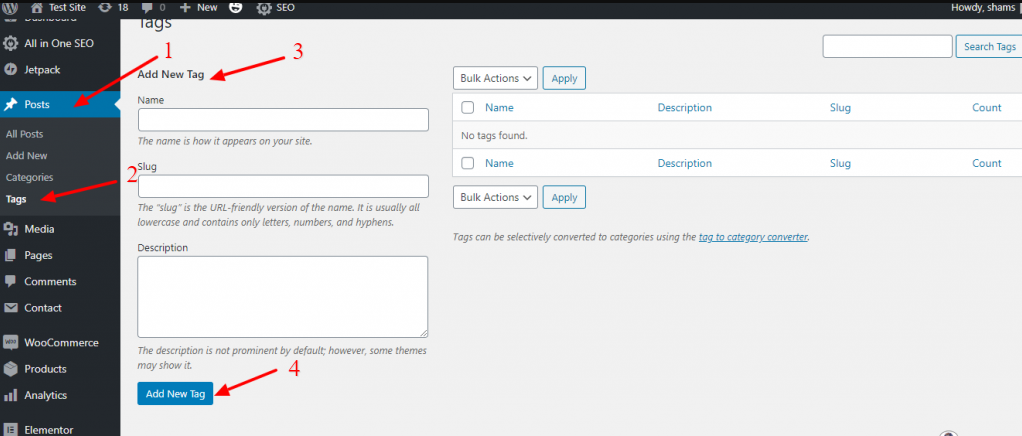 Categories
To create a category, go to your WordPress "Settings" and click "Writing". Here you'll see your current categories as well as an "Add New Category" button.
Step 7 – internal linking of your site
To improve your SEO, you'll need to increase your website's traffic and authority. One of the main ways search engines determine your site authority is by the amount you internally link to your pages, posts, blogs, and other content.
This is why it's important that you link to your own content from your other blog posts and pages. You should make it a habit to interlink your own posts whenever possible.
This will help you boost your pageviews, increases the time users spend on your site and ultimately will improve the SEO score of your individual blog posts and pages.
Step 8 – external linking of your site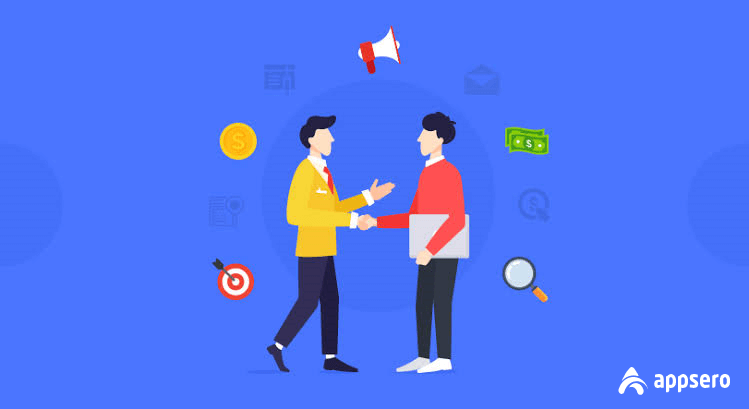 Just like adding internal links, you should also add some external links to high domain authority sites. This helps your WordPress SEO by letting Google know that you are linking out to high-quality content that is relevant to yours. Plus, it improves the user experience by providing your visitors/users with additional information.
Remember when you are giving links to others, you should follow the "No-follow" strategy except affiliate marketing. These links not only prevent content spam on your WordPress website, but they also prevent search engines from being able to follow those URLs to the sites you are linking to on your website so you are only improving your own site's ranking and authority.
You can manually add a Nofollow link to your WordPress site, or you can simply add "nofollow" in the "Link Relationship" form field when you add a hyperlink to your keywords or phrases. The SEO plugins also let you insert "nofollow" while putting an external link.
Step 9 – optimize your images
Image optimization is another simple but impactful point to follow. To optimize images, use Image-Alt-Text. Search engines read Image-Alt-Text, which are descriptions of your images, to rank your site and determine whether or not your images have the information being searched for by users.
Your WordPress Gutenberg block editor will let you add Image-Alt-Text for every image.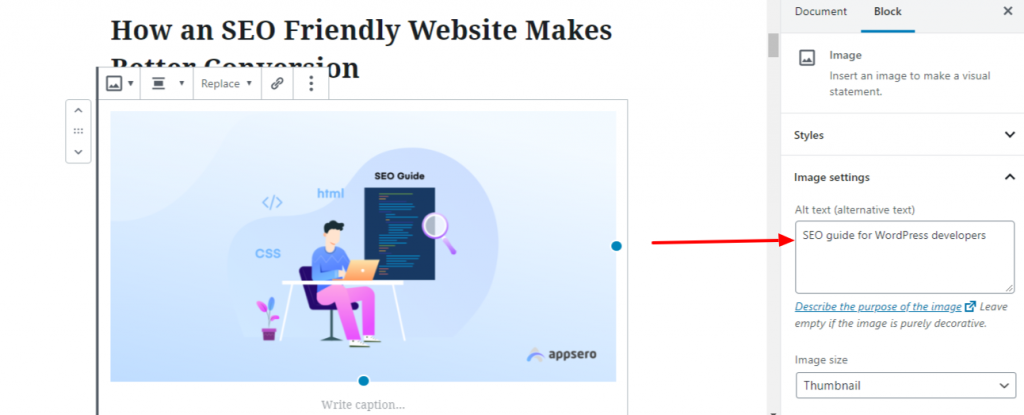 Before uploading any image to your WordPress site, you should optimize their sizes as well. Try to never upload an image over than 100 kb in size. Otherwise, theme heavy images will slow down your website.
Step 10 – install an SSL certificate
SSL (Secure Sockets Layer) is a standard security technology that manages an encrypted link between a server and browser. SSL is how information shared between your website and visitors remains secure.
Websites secured with SSL are indicated by a padlock sign in the browser's address bar. This makes your website more trustworthy, and it is required if you are running an online store with WordPress and processing sensitive payment information.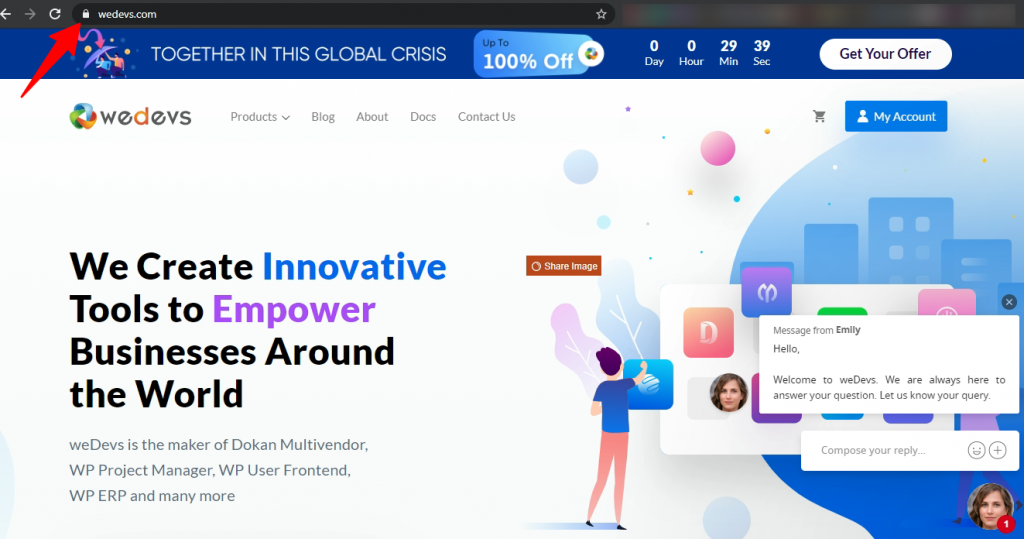 To use it, you'll need to install an SSL certificate on your site. While this may only be a small ranking factor, there's no reason not to take any advantage you can get to beat your competitors in SERPs.
Step 11 – optimize your comments
Comments can be a strong indication of user engagement on your website. Engaged users mean more links back to your site, more traffic, and improved SEO. However, you need to make sure that your comments are real and not spam. Spammers submit comments with bad links which could affect and even ruin your search rankings.
WordPress plugins such as All In One WordPress Security & Firewall and Spam Protection, Anti Spam, Firewall by CleanTalk will block comments containing spam and stop other forms of spam such as faulty form submissions, subscriptions, orders, and more.
We recommend everyone to start using Akismet. It is one of the two plugins that come pre-installed with every WordPress site, and it helps you combat comment spam.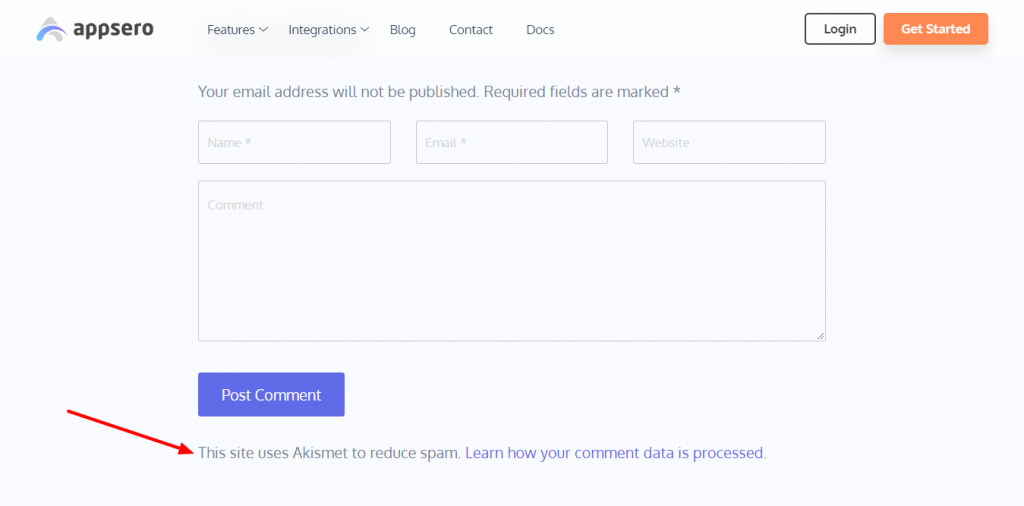 Many of these plugins also have features that completely block the known spammers so they can't return to your site again.
Step 12 – use schema markup
If you've ever used rich snippets, you'll understand exactly what schema markup is all about. It represents the semantic vocabulary also known as microdata of the content on your website. The microdata is added to your web page HTML so search engines can better read your content and improve the way your web page is represented to search users.
A structured data markup helps you display the exact information that you want your users to see on the rich snippets of your web pages.
Related: Ultimate Guide to Semantic SEO – How to Use It for Better Ranking
Black Hat SEO: Should I Avoid This Strategy?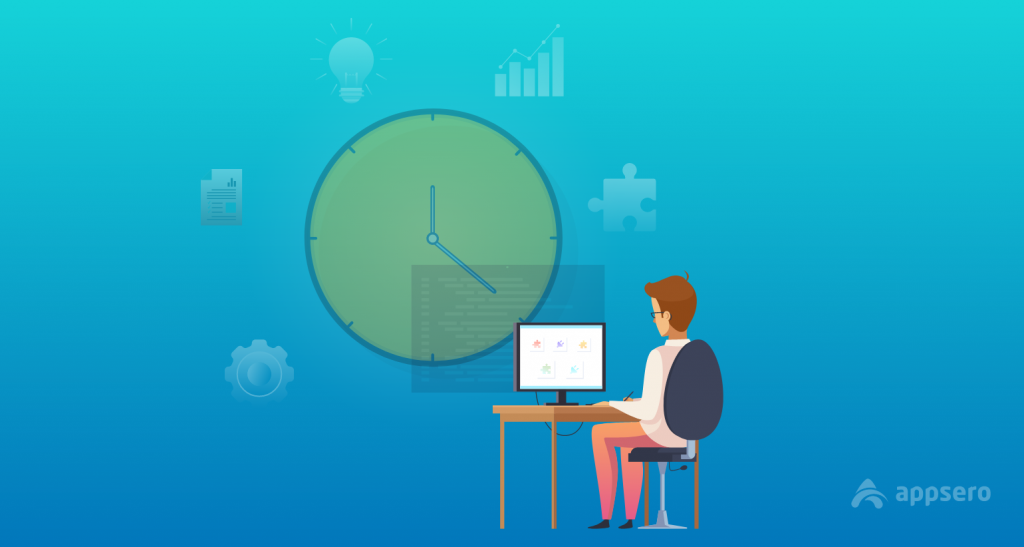 Black hat SEO is such a practice that you should stay away from. It is against search engine guidelines, used to get a site ranking higher in search results. These unethical tactics don't solve for the searcher and often end in a penalty from search engines. Black hat techniques include keyword stuffing, cloaking, and using private link networks.
Some of the Black Hat SEO practices are;
Paid Links: Yes! Paid backlinks are one of the Black Hat SEO practices. It might be helpful for the buyers if they can get a backlink from high domain authority. Eventually, it is a bad practice.
Spam Comments: Spam comments are intended to create free backlinks. Links gained in this way are 100% 'nofollow' and transfer no SEO juice, which makes this technique a real waste of time.
Duplicate Content: Duplicate content refers to the well-known "copy and paste" content creation practice across domains and means that blocks of copied content from different sources exactly match each other or look very much alike.
Cloaking: It is a search engine technique that presents completely different content or URL to the user than to the search engine spider. In fact, this SEO method is considered deceptive because it tricks search engines in order to get the desired ranks for target keywords.
Keyword Stuffing: Keyword stuffing involves overusing the same keywords throughout one page in order to maximize its visibility and organic traffic. Content stuffed with keywords doesn't look natural and because of this, it's not user-friendly.
Invisible Text: To put this straight, invisible text means implementing white text, a list of keywords, on a white background. This method makes keywords completely invisible to a visitor, but search engines can still detect and index them.
Following Black Hat SEO strategies may fetch you some traffic on your site initially. But eventually, it will fall you in danger. Your site can get penalties by Google in some cases. So, our strong recommendation is to avoid Black Hat SEO from your SEO guide or checklist.
Top WordPress SEO Plugins in 2023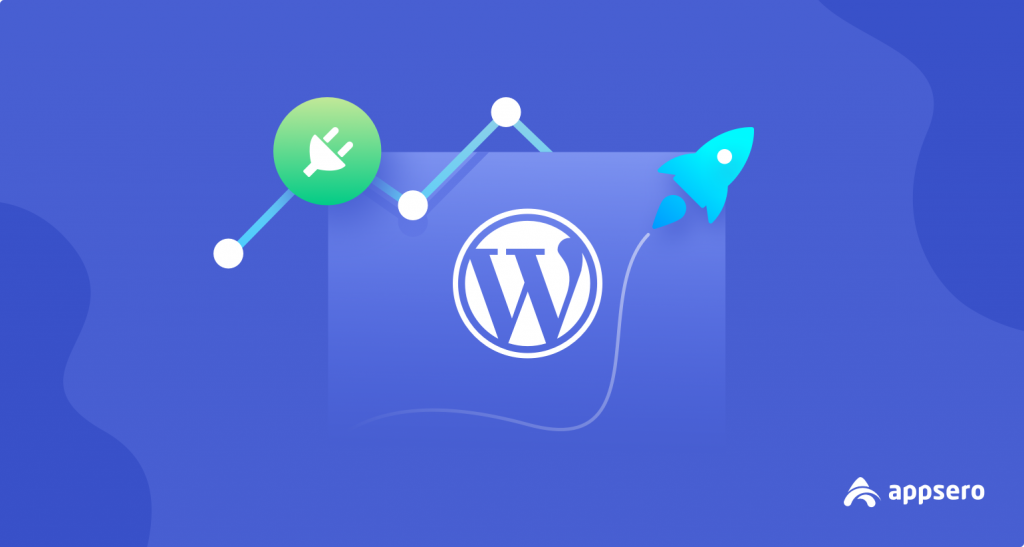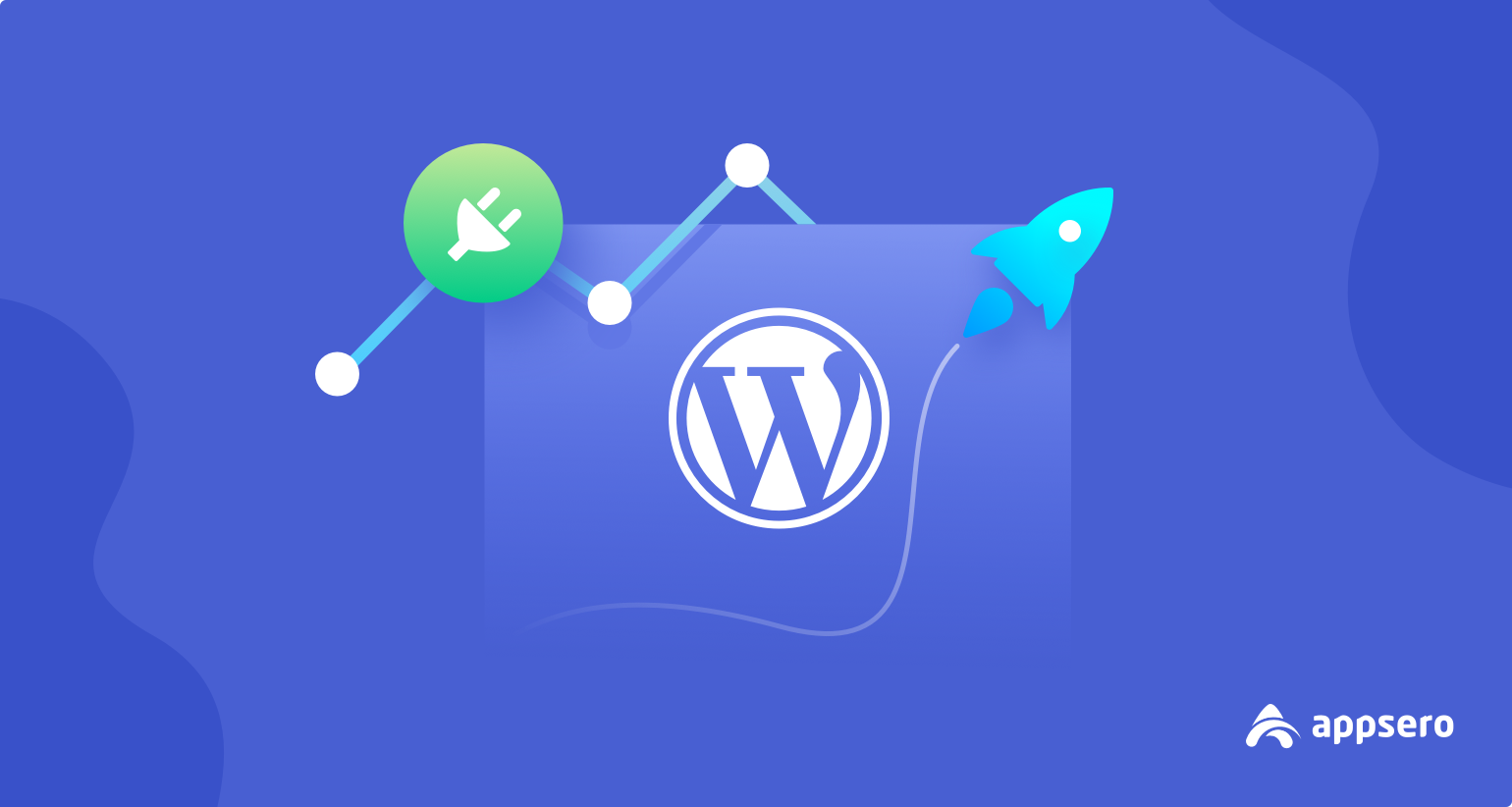 Every website needs an SEO plugin. No matter how important social networks can be for a site, SEO is often the most important factor for a site's growth. There are numbers of SEO plugins available out there. We enlisted the top five SEO plugins among them that are currently leading the market.
1. Yoast SEO plugin

Yoast SEO is one of the most popular SEO plugins with over 5M active installations and 4.7 ratings from 15000+ reviews.
It offers a detailed analysis of your content based on the keyword you have chosen. You can easily get a detailed insight into your writing to make sure it's SEO optimized. Also, it lets you add Open Graph Metadata and social media images to your content.
2. All In One SEO Pack

All In One SEO Pack is another popular SEO plugin with more than 2M active installations and 4.5 ratings out of 5.
It lets you add SEO title and meta tags, open graph meta tags, XML sitemaps, image sitemaps, and more. The setup process is easy as it has a feature manager that lets you control different settings. All In One SEO pack support SEO on custom post types. Also, if you make any changes to your site it will automatically notify search engines like Google, Bing.
3. Rank Math

If you're looking for a plugin that everyone appreciates, Rank Math is one of them. It has gained 5-star ratings out of 5 so far. Also, it has more than 700K active installations.
Rank Math allows you to optimize your website search engines and social media. It has an efficient setup wizard that helps you not only to install the plugin easily but also help you import data from previous SEO plugins. You can add meta title, description, and Open Graph metadata to your blog posts.
4. SEOPress

SEOPress has been growing at a blazing speed. Now, it has more than 100k+ active installations with 4.9 ratings out of 5.
It includes all the features you would expect from an SEO plugin like meta title, description, open graph support, image and content XML sitemaps, redirects, and more. It is comparable to any other top SEO plugins in the market. Beginners can find an easy setting while for the experts, there are some complicated settings.
5. Google keyword planner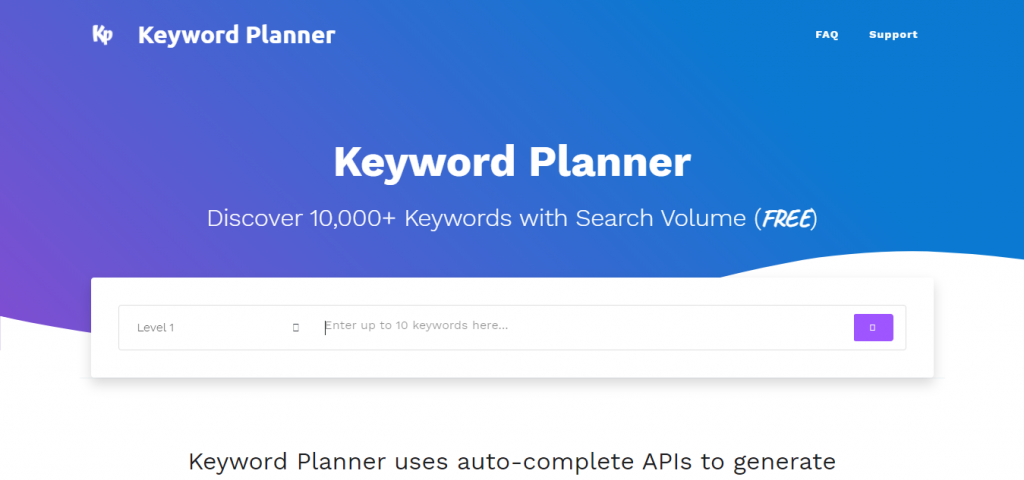 This is the last but not the least pick on our list. Google itself provides us a tool named "Google Keyword Planner".
No one on the planet has more data on what people are searching for than Google. This tool offers its own keyword ideas from Google itself. It's free! It is mainly to show their advertisers the keywords they can bid for their campaigns. It gives them an estimate of search volume, number of results, and difficulty level.
Check local SEO optimization tips in case you have an online business and you are trying to get local customers for your business.
So, Follow This SEO Guide for Developers and Optimize Your Site Now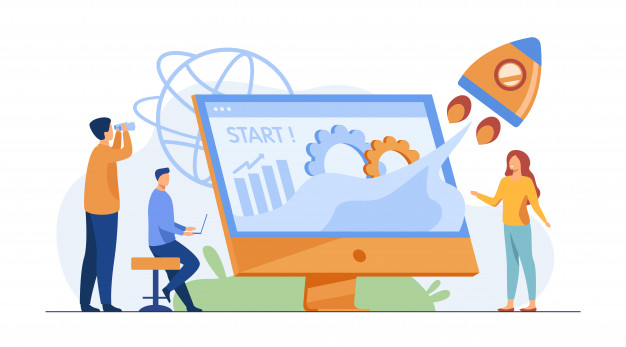 This comprehensive SEO guide is exceptionally designed for WordPress developers. As they sometimes overlook these things while creating a website. Thus we have created this SEO guide to help you out in creating a full-fledged SEO-friendly website.
So, don't let anything hold you back to create an SEO-optimized website and get traffic on your board.
Let us know your valuable feedback through the comment box below. We will love to hear about your any suggestion regarding this content.
Subscribe To Our Newsletter
Don't miss any updates of our new templates and extensions
and all the astonishing offers we bring for you.