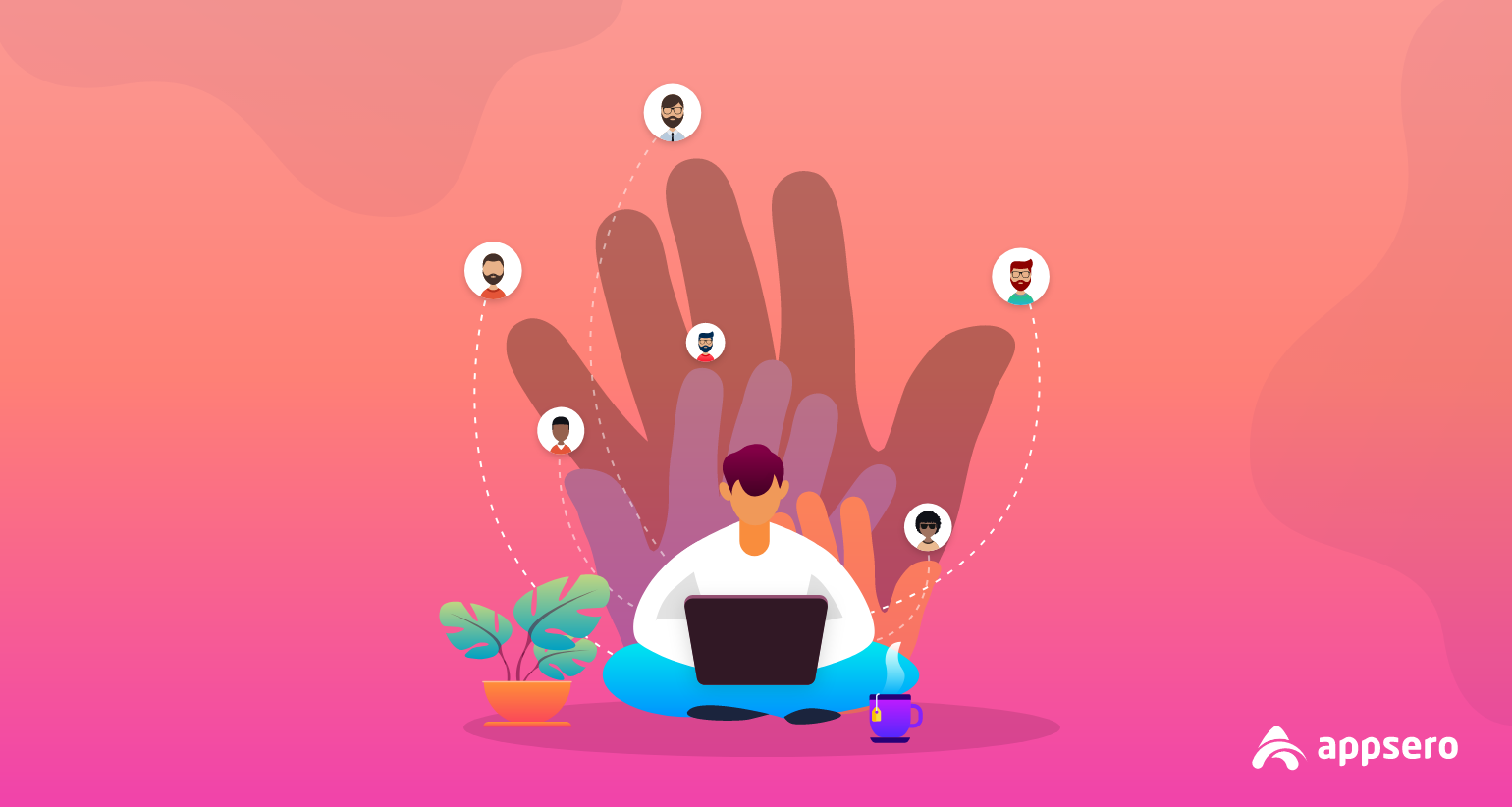 How To Manage Your Affiliates: 9 Helpful Tips and Tricks To Drive Success
Well, these days, WordPress developers sometimes can't get time to market their products (themes/plugins). Because they invest their crucial time in developing plugins/themes instead of doing any marketing-related stuff.
That's why it seems tough business for a developer to keep up both development and marketing practices side by side. As a result, it's really hard for them to market their product properly to reach potential buyers.
This is where the idea of affiliate marketing can help and create some magic. Yes, utilizing affiliate marketing, you can seamlessly make your WordPress product scalable and reach your loyal customers all over the globe.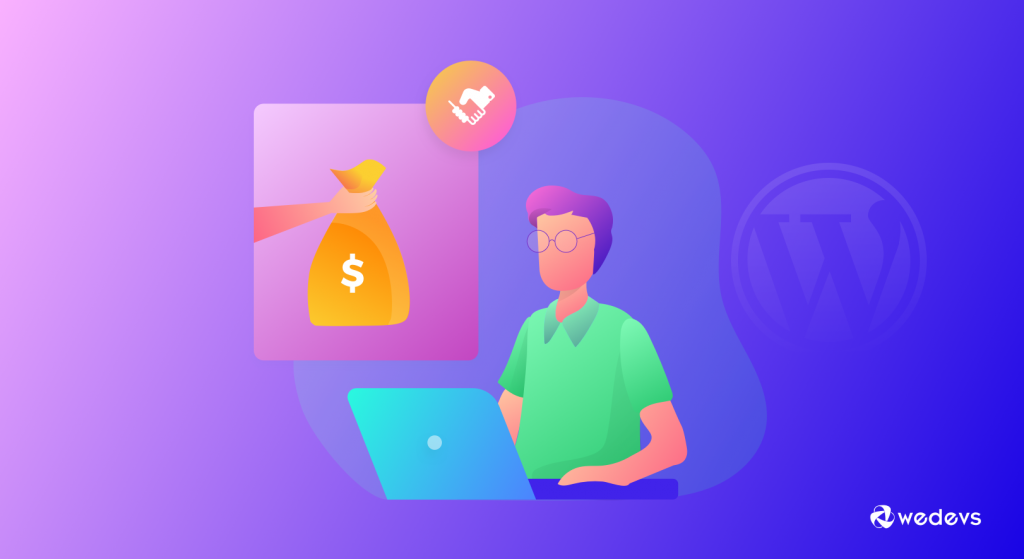 Affiliate marketing has given businesses millions & common people millionaires

99Firms
So what's more you can get with affiliate marketing? Let's find out!
Find buyers in real-time
Trade your products
Help broaden your audience
Reduce cost
Enhance Promotional activities in a quick time
Rapidly balance your traffic and sales
You will get these advantages if you can persistently maintain affiliate marketing for your own WordPress Plugin or theme business. So it's very important to know how to manage affiliates professionally and follow the proper way while selling WordPress plugins/themes.
However, in this post, we'll share 9 great tips to manage affiliates efficiently, and how to drive more success by implementing WordPress affiliate marketing tactics step by step. And lastly, you'll get some bonus tips on generating website traffic.
But before we jump in, let's know shortly about affiliate marketing for WordPress product developers at a glance!
Affiliate Marketing for WordPress Plugin Developers at a Glance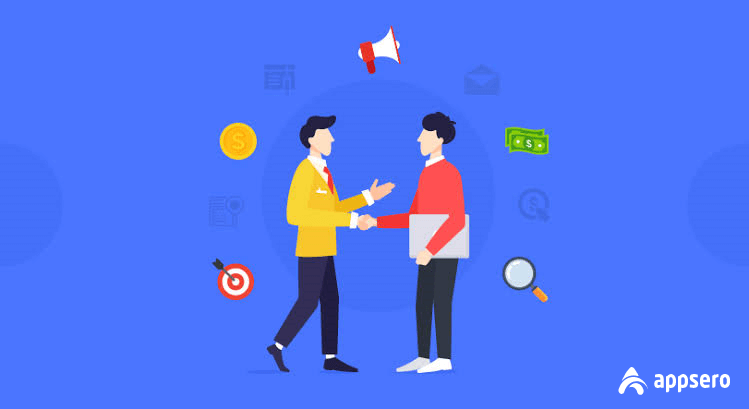 Affiliate Marketing means making money as commissions by selling others' products or services through your channel

weDevs
The basic idea of affiliate marketing first-ever used in 1989. But it immediately took the spotlight just after the huge achievement of Amazon Associates, BeFree and LinkShare, etc. And today, especially in 2020, people from every online field realize the benefits of affiliate marketing very well.
In fact, it is one of the most successful marketing agents to drive sales and produce profits. However, without prolonging our words, let's have a quick look at some points on affiliate marketing. Surely, it will urge you to start affiliate marketing effectively for your brands, products, services or whatever it is.
So here are they:
Most Anticipated Facts about Affiliate Marketing
15% of the total digital media advertising revenue is attributed to affiliate marketing
Yearly affiliate marketing spending is predicted to hit the $6.8 billion mark
Together with email marketing, Affiliate marketing is one of the largest sources of online revenue, considering for over 16% of all eCommerce companies in the USA and Canada
The term 'affiliate marketing' is searched nearly 49,500 times every month in the USA
81% of marketers and 84% of publishers utilize the power of affiliate marketing
81% of brands from all around the world have affiliate programs.
These are some interesting things about affiliate marketing. So in the very next section, we'll know another interesting thing. It's about how to manage affiliates. And surely this will help you to nurture and manage the affiliate program effectively.
How To Properly Manage Your Affiliates: 9 Tips & Tricks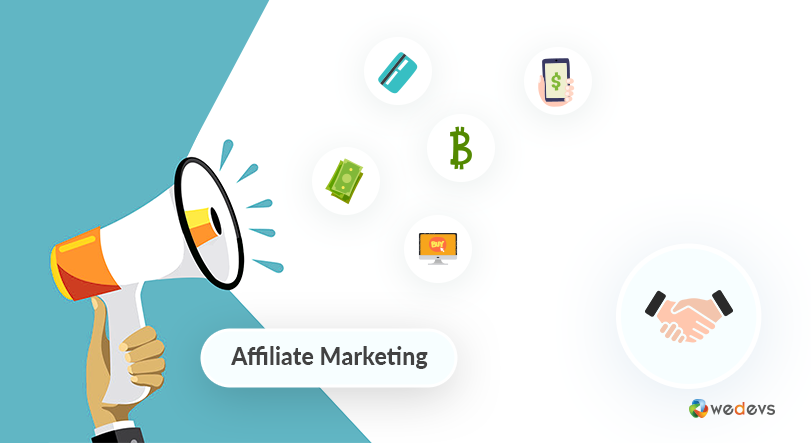 Before you start affiliate marketing and manage your affiliates, ask yourself these few questions as a WordPress Plugin owner :
Who is my top affiliate?
Why is this affiliate so successful?
How s/he does his/her activities?
How did I find this affiliate?
Should I find more affiliates like him/her or stay with the same?
Can I find more affiliates with similar backgrounds or niche content?
How can I support my other affiliates to improve and replicate his/her success?
So if you find out the answers of these questions, then you can move forward. However, these questions are for those who have already affiliate marketers for his/her products or services. For instance, you just need to follow the instructions and tick the mark if you get any similar process with your ones.
On the other hand, if you're thinking to just start affiliate marketing for your perspective product or niche, the following tips and tricks will be super effective for you.
Also read: 7 affiliate marketing hacks you may follow
01. Be Sure You're Active & Available
Your newly made online products or services need to get exposure if you really want to sell them to loyal customers. In that case, if you want to get help from the affiliate marketers to increase sales, you should be active and available on your social channels.
This will build trust and credibility. And your chances of getting a more loyal affiliate marketer will increase. So you just need to answer all their questions 24/7 hour. Help them by giving different affiliate offers and facilities. Add your promo ads on their sites. Overall, we can say always try to stay in touch with your affiliates.
02. Offer Rewards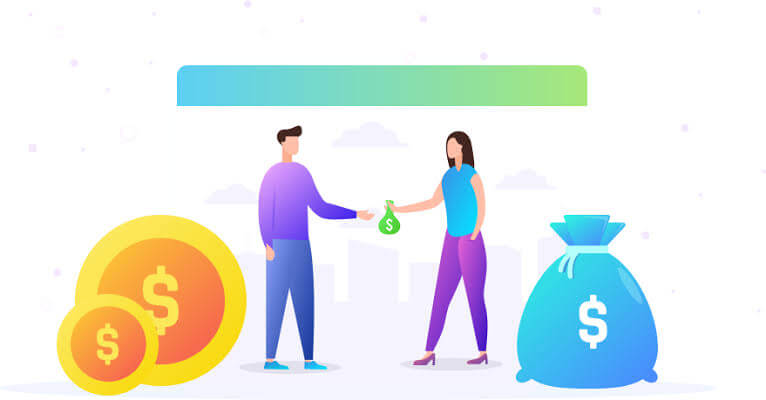 The more you give facilities to your affiliates, the more they will motivate you to sell your products. So be careful about the commission that you're offering them. Alternatively, if you pay too much beyond their expectation, then you will be losing money.
So what you have to do is, offer the correct commission rate depending on your affiliate performance. In this way, you can manage and reward those who have been real brand promoters for your product. In fact, they will remunerate you with more sales. Sometimes you can try to give them some promotions, offers, and bonuses.
03. Educate Your Affiliates
Affiliate programs drive more than 20% of the yearly profits for administrators

99firms
Giving knowledge and educating affiliates according to your niche is a great part of affiliate management. In this way, they could easily know your niche and understand your product. As a result, you can earn money through your affiliate marketers. Another way you can educate your affiliate is to send a newsletter with different tips, documentations, new releases, and more.
04. Provide More Promotion Methods
As we are entering into going through digital days, you have to handle your affiliate with many technicalities. Because they are more aware of different things. So if you want your loyal affiliate work at his/her best, then you must give useful materials. Such as documentations, articles, banners, blogs, relevant links, eBooks, examples of selling proofs, etc. This will also bring quality traffic to your site.
Also read: How to write guest post and drive more traffic to website
05. Supervise Your Affiliates
After you launch your affiliate marketing program, you have a huge responsibility to check your affiliate's activities in time. Otherwise, you will unable to track their tasks. For example, what they are promoting or where they are branding your products?
However, you may don't want your affiliates to do anything beyond your affiliation privacy & policy. Right? Therefore, it's a major thing for you to consider if you really want to increase your product growth. So if it's not monitored accurately, it can harm your brand reputation.
Okay, this may sound weird that you can't terminate an affiliate. But what you can do is ban them only if you're sure they're using unfair means. For example, publishing irrelevant contents, sending random emails, or spamming to and fro. But keep in mind that you are handling them professionally without breaking their heart.
06. Keep Payment Easy On Time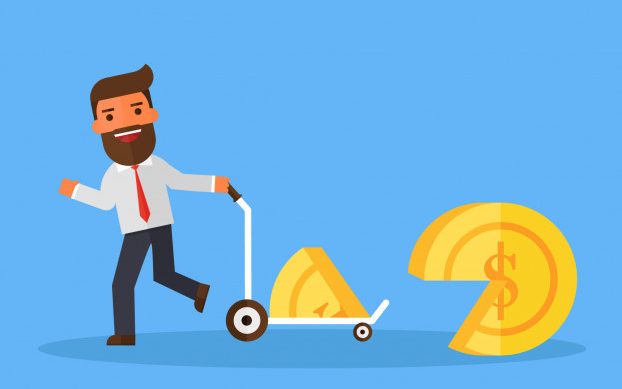 Well, who doesn't want to get the payment after finishing the task? Almost everyone. And your affiliates are the same. If you can clear the payment in time, surely it will encourage them & increase their eagerness to work and do more.
So make sure that you've cleared your affiliates payment in time. And then again start affiliate marketing with them after the same rules.
07. Know the Advertising Area of Your Affiliate Partners
Affiliate partners always try to get more visitors to their websites because it will let them earn commission in a considerable amount. The affiliates who are not managed frequently may start competing with your brand keyword or trademarks. So, it would help if you take care of how the affiliates are advertising your product. That's why it's better to discuss with them what are the ways of their affiliation. 
08. Always Measure Daily Results
Every affiliate partners are not trustable. On daily basis, you must compare data from both your and their side. From the beginning, it's not wise to believe on their information blindly. Suppose they get 50 sales every week. Suddenly, it increases, and 300 customers buy products from them. Monitor the data of the recent customers and check their sustainability. Amazon watches its affiliate website's sales for at least 3 months. After that, it declares the website as their Amazon Associates.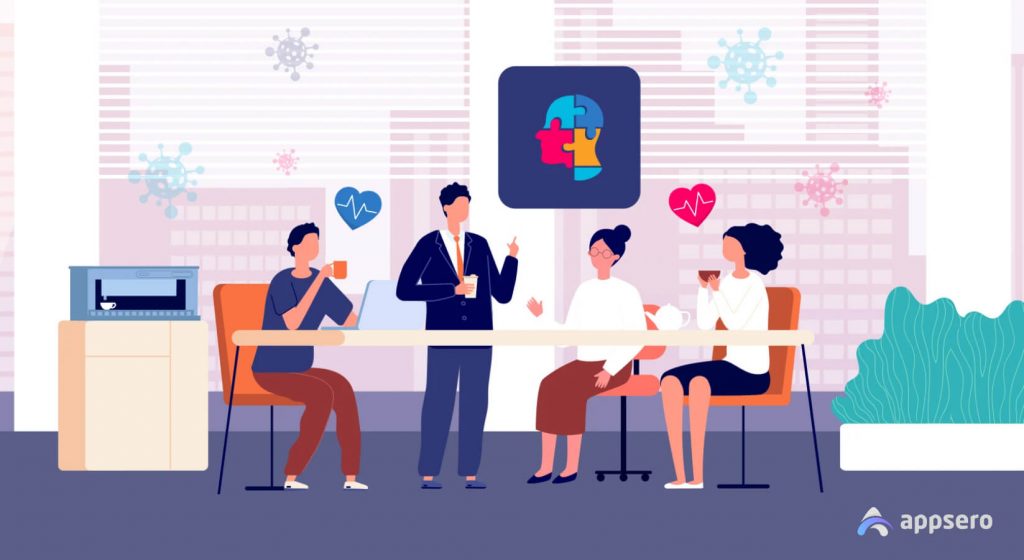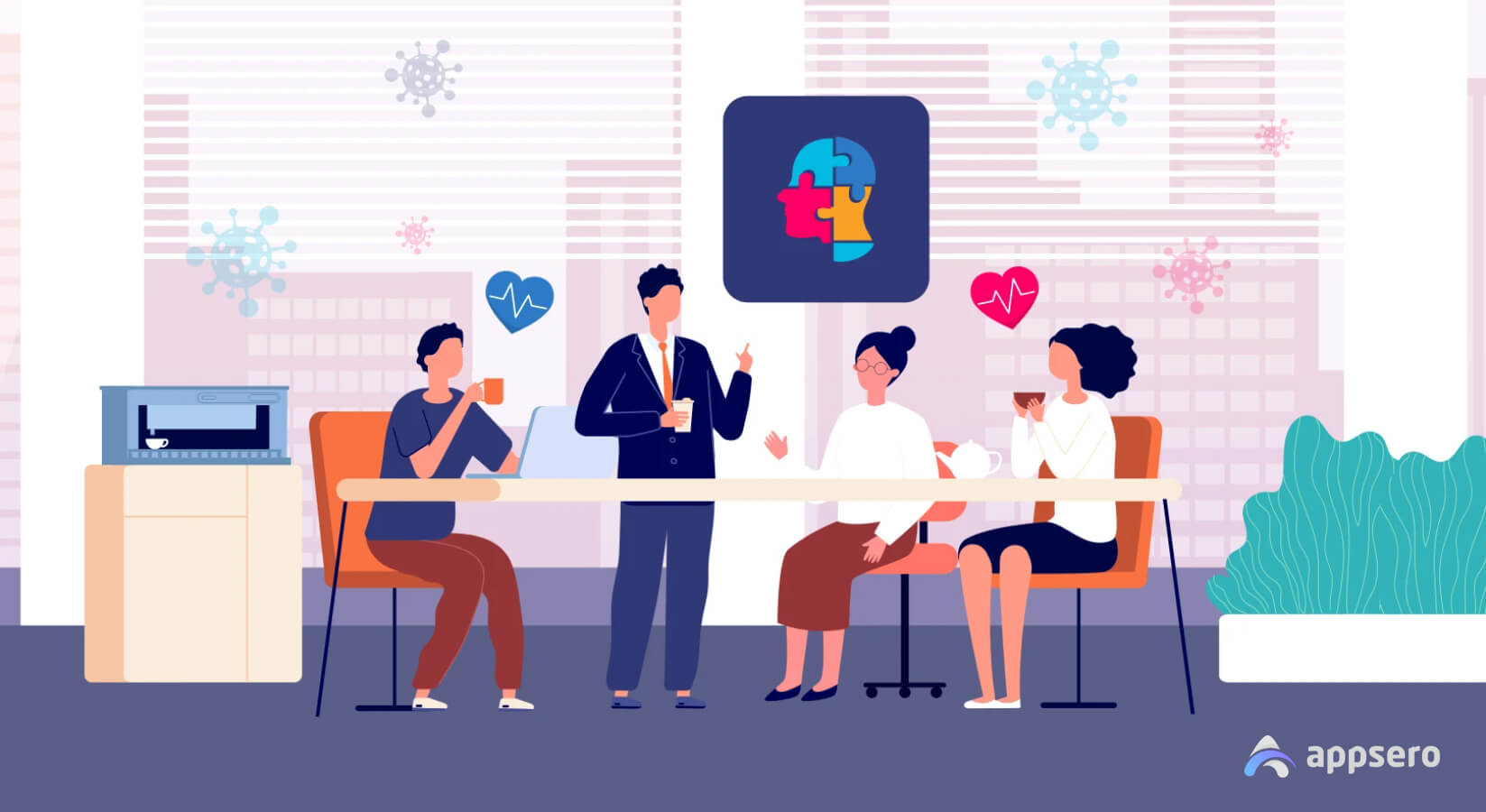 09. Make a Transparent Relationship
Make your affiliates a business family. They bring you, customers, if you can provide a good product or service, these clients can stay a lifetime with you. So, make an excellent relationship with the affiliate partners. The sale may not seem the same every time or can take time to improve. Don't be impatient; take this as a marathon, not a sprint.
How To Drive More Success with Affiliate Marketing with 9 Easy Procedures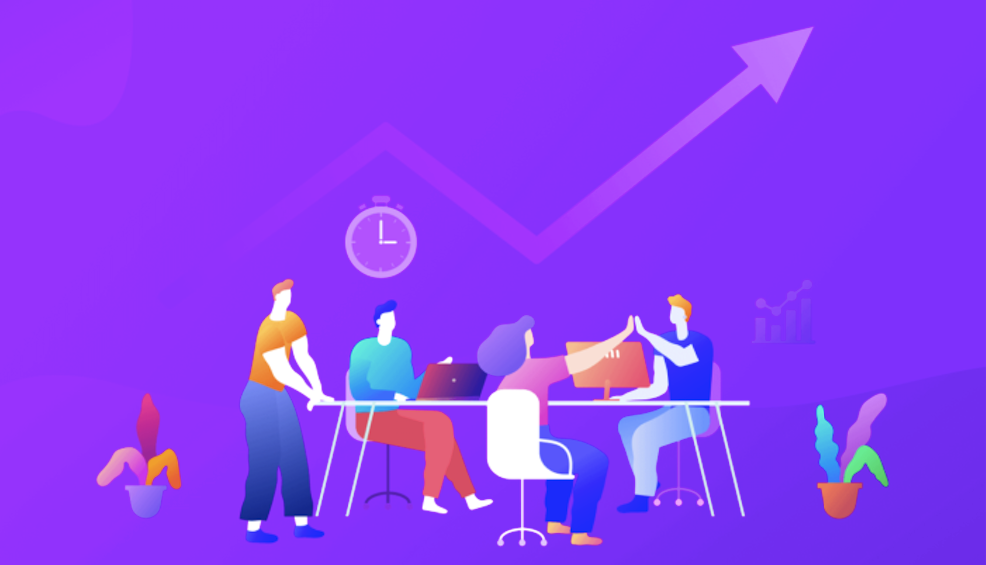 If you are just beginning out or have executed an affiliate marketing program in a while, following these 9 easy affiliate marketing strategies will help to drive more success. Every tip will give you the most impactful understanding that is practiced by different top-rated affiliate marketers from across the globe.
So without further ado, let's jump into the discussion start driving success with affiliate marketing:
Produce solid content: If you expect to produce extra revenue from affiliate marketing, you will require to generate genuine contents. And it will be easier for your affiliate campaign to work with that content.
Track your affiliate marketing success: You need to check your visitor analytics to know more deeply about your traffic. Such as which affiliate brings the most conversion? What percentage are new versus returning visitors? What pages get the majority of your traffic?
Know your product-affiliate fit: Make sure that your affiliates are well-associated with your product. Because they will be the promoter of your products. So it's necessary for them to know each and every fact of your product accurately. This will help you to stand out in the competition and make a successful sale.
Engage visitors: You never know your visitor's behavior well. But engaging content drastically brings the new visitors and persuade them to associate with your niche.
Focus on one niche affiliate business: Make sure that your affiliate has the right amount of experience and knowledge on the particular products. Suppose, one of your affiliates doesn't know how to market it or reach potential customers even s/he is still working with that particular product or service. Surely, your tactics will no longer work. So you should focus on those affiliates who have experience or technical knowledge on that particular niche.
Always be experimenting and improving: You can rely on the same process again and over again. Try to A/B test your process to confirm which one works best in the end. And then collect the result. Finally, improve the errors and make a plan for further approach.
Contribute and support, rather than sell: Always make sure that your affiliates know everything about your products or changes you made. For example, products feature release, updates, new launching, etc. Otherwise, it will be difficult for them if any customer asks them about those particular changes.
Dedicate the time: To drive success, you need to confirm that you're investing a good amount of time with your affiliates. Be the mentor or guide of your affiliate. Suggest them, discuss problems, fix meetings, and then collaborate with them. As its an ongoing process, so be prepared and allocate regular time for your affiliates.
Set proper expectations: And lastly, set your priorities based on your affiliates. Because you can't expect the best from a newly joined affiliate rather than an experienced one. Right? So try to keep it in mind and then start affiliate marketing.
Anyways, these important points should keep up if you really want to drive success through the affiliate marketing program. So if you're looking to start today for your products, these points will not only help you to manage affiliate programs but also will help you grow your business faster.
Bonus Tips: Start Affiliate Marketing & Grow Your Website Traffic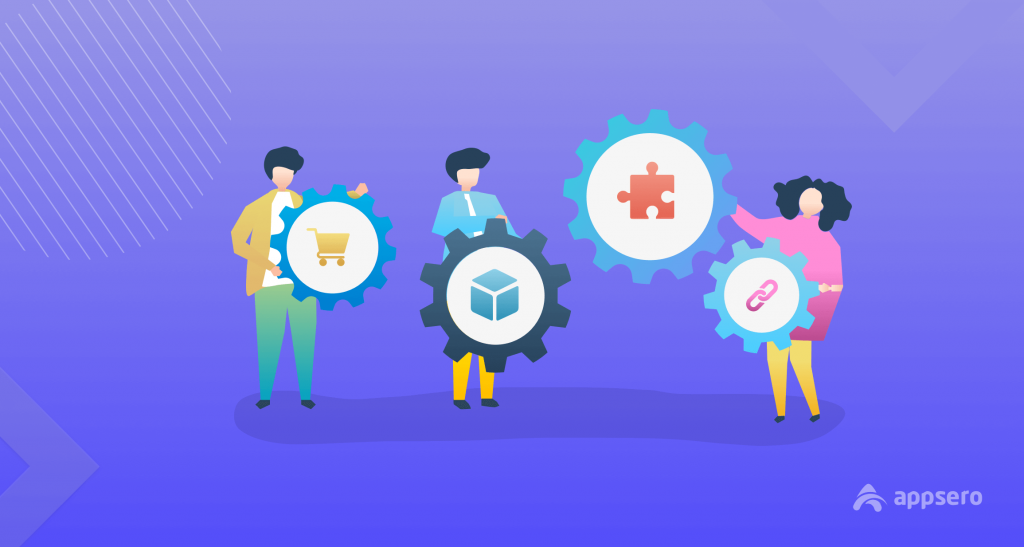 So we're in the very last part. Here we'll be going to share a few points so that you can easily get to the point. And also you can drive traffic on the website through successful affiliate marketing strategies.
So, Why Late? Start Affiliate Marketing Today
Well, we firmly appreciate the hard work and effort of a WordPress developer that devotes his/her valuable time in plugin or theme development.
But, no developer wants his/her product to remail unsold. Right? This is where affiliate marketing can play a vital role. And the purpose of this post is to help every plugin/theme author to find the right path. So they can start affiliate marketing and sell WordPress products to accurate people.
However, don't miss the opportunity, to begin with, Appsero, in the end. If you're a WordPress developer and trying to figure out more about your plugins/themes, Appsero, in that case, will be a compact solution.
If you have anything to say or have any questions going around on your mind, please feel free to ask in the comment section or you can contact us. Surely we will provide you with as best we can.
Subscribe To Our Newsletter
Don't miss any updates of our new templates and extensions
and all the astonishing offers we bring for you.