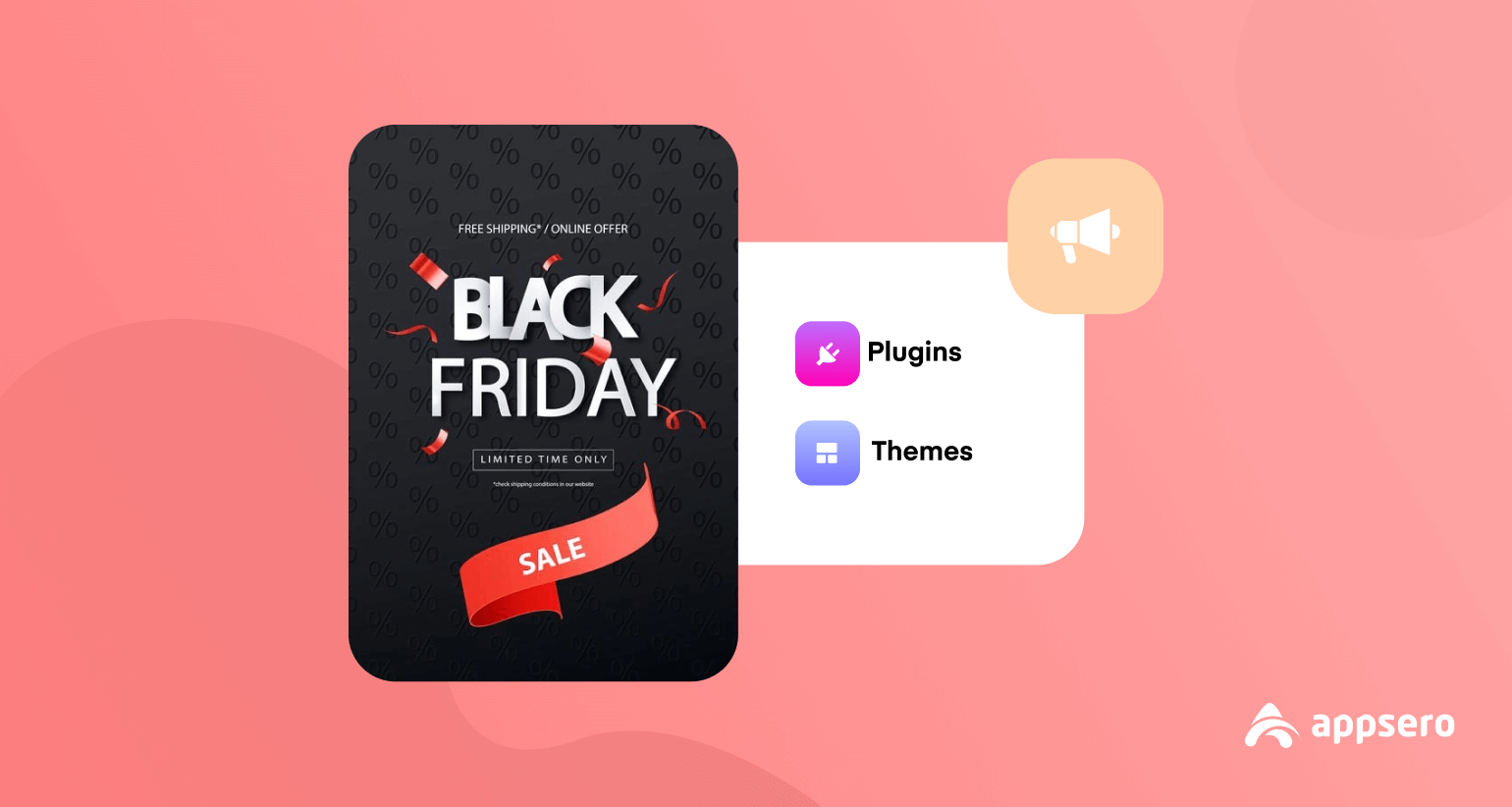 How to Apply Black Friday Marketing Strategy for Your WordPress Products
In the United States, Black Friday is a regional term for the Friday following Thanksgiving Day. Every store gives a huge amount of discount on that day.
The trend was popular in the region of America. But that has spread widely all over the world for online business. And, you can see every eCommerce store and digital product owner arrange Black Friday sales every year. After a few days, there is another sales day- Cyber Monday.
The marketers combine both of these days and make an enjoyable time for both customers and company owners.
Developers should also maintain the Black Friday marketing strategy as a theme or plugin owner to make some good funds. Today's blog is specially released for our programmers to help them out in this festival time.
Why Black Friday and Cyber Monday Matter?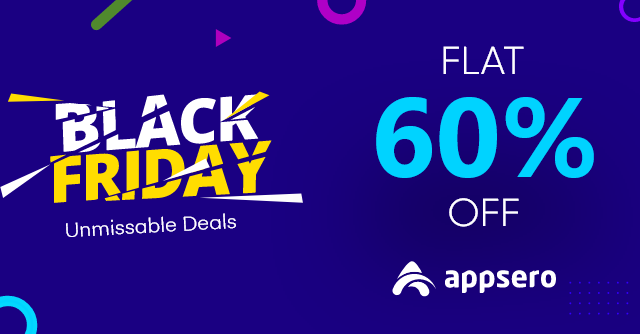 Before jumping to the strategies let's know why Black Friday matters for business growth.
This year more than half of consumers (52%) symbolized that they are waiting to do shopping in Black Friday sales events (both physical and online stores).

Black Friday Survey
In 2020, the Cyber Monday online shopping participation was 59% and in 2021 it would rise to 61%.
An all-over survey on customers' online purchase behavior states that most of the buyers wait for the Halloween, Black Friday, Cyber Monday, Christmas, and New Year discount offers. Among them, on Black Friday the company owners provide the best deals.
WordPress plugin and theme sellers predict that in this time they get the revenue which is more than half of the whole year.
Then why not you?
13 Black Friday Marketing Strategy to Apply in This Festive Season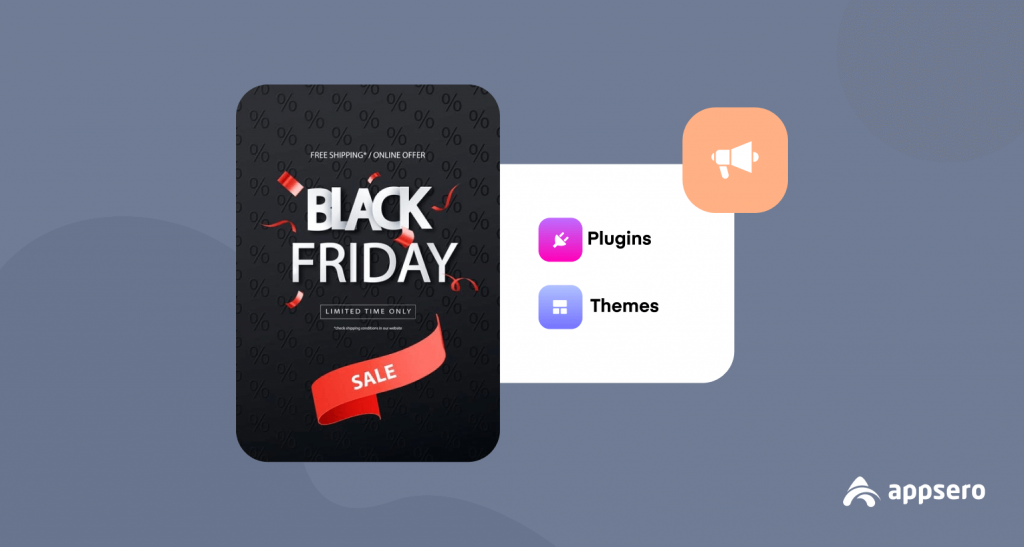 It's a common question among the programmers- how to prepare for Black Friday? Don't worry as a developer it's quite hard to know the specific and most effective marketing strategies for BFCM sales. For your convenience, we have gathered all the powerful methods right below.
1. Prepare Discounts for At Least 15 Days
Firstly, you have to create a discount offer for the customers. Here, you should keep your product maintaining cost as well.
Do some research on your competitor's BFCM deals to make a lucrative deal for the visitors. If you are a new product owner, it should be more than 50%. On the other hand, when you are an owner of successful products and have huge traffic you should go beyond 40/50% to grab the most users possible.
Now let's think about the time frame. How long should you keep the BFCM deal? Well, start before 5 days of Black Friday and keep it 5 days after Cyber Monday. Give the maximum chance to the visitors to purchase your deals.
2. Create Special Design for Related Pages (Homepage/ Pricing, Coupon, and Check-Out Pages)
All these Black Friday, Cyber Monday, or other days are festivals for the customers who wait for a long time. As a site owner, you must spread the vibe in your most visited pages. You can create special designs on those pages.
For example, we are giving you the samples below.
Pricing Page Design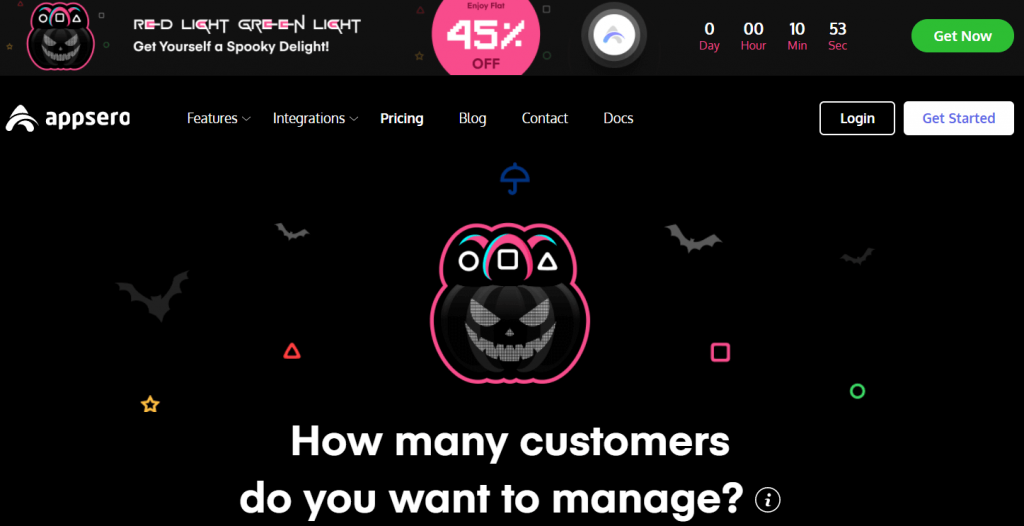 People will mostly visit your pricing page. In that case, the entire page should be in touch with the special occasion. You can see the Appsero Pricing page is designed in the Halloween theme.
Home Page Design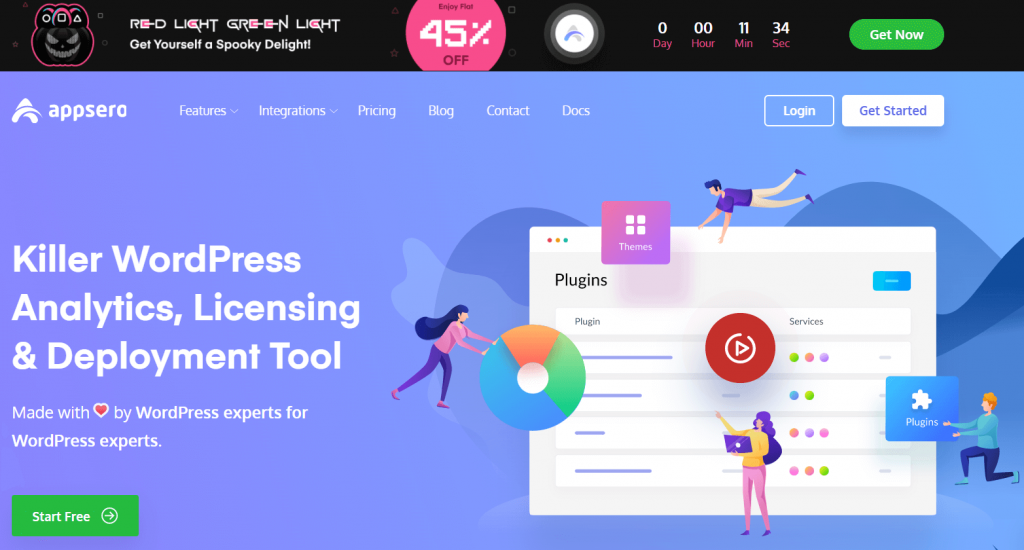 For Home, Feature, Blog, or any other pages you can just use a popup at the top of the page with the recent festival design.
3. Make Eye-catchy Banners in Social Media and Paid Ads
Social media is helpful for promoting your Black Friday offers. You must create stunning social banners to get the attention of targeted customers. Catchy hashtags or giveaways promotions will boost engagement as well.
On Facebook and Twitter, you will post attractive banners which will say what are you offering (the discount percentage) to your customers.
eCommerce owners sometimes create a shop on Instagram to get the attention of Instagram followers. They can instantly purchase the items. You can take a chance in this way.
4. Write a Listicle Article on BFCM Deals
Listicle or List-article format works great for BFCM deals. People can easily understand what deals are mostly preferred for them. Here we will share 3 types of list article formats described by BuzzFeed's Editorial Director, Jack Shepherd.
The Listicle
One of the common list article formats is Listicle. This type of article is made of with a lot of lists and there are some extra details of each item.
You can create a listicle with a stunning title, as many as sub-headings, and images or GIFs under every list item.
This type of article is used to show you multiple options in a particular subject.
The Definitive List
Through this list article, you can provide thorough knowledge about a specific subject. Here you will need to use more image elements and some descriptions.
The Framework List
This type of list article is more storytelling than listing. It is more convincing for your customers. You will not just address the list but also share the essential points regarding that topic.
5. Submit Your Deals to Other Sites and Add Their Deals to Your Article
At the time of the festival, you would see most of the plugin or theme owners share deals of multiple products. After keeping their own product on the list they also add others.
Have a look at the Best Halloween Deals Blog by weDevs. Here you would see that they have added more than 10 deals which are from other plugins. 
By doing this you will promote some plugins and on the other hand, you will get promotion from them as well.
You can ask about the affiliate program from them. So, when somebody purchases the product from your site you would get a promotion. Great source of earning, right?
6. Optimize Mobile-friendly Ads
The ads you will run in the time of BFCM should be mobile-friendly. According to Statista, around 90% of global internet users use a mobile device to browse the web.
In that case, if your Ads don't look good or are perfectly mobile-optimized, the user can drop out from the advertisement.
Before creating a design for Ad make sure they are flawlessly ready for both desktop and mobile users.
Relate Blog: Quick Guide to Optimize Your Website Mobile-Friendly
7. Prevent Cart Abandonment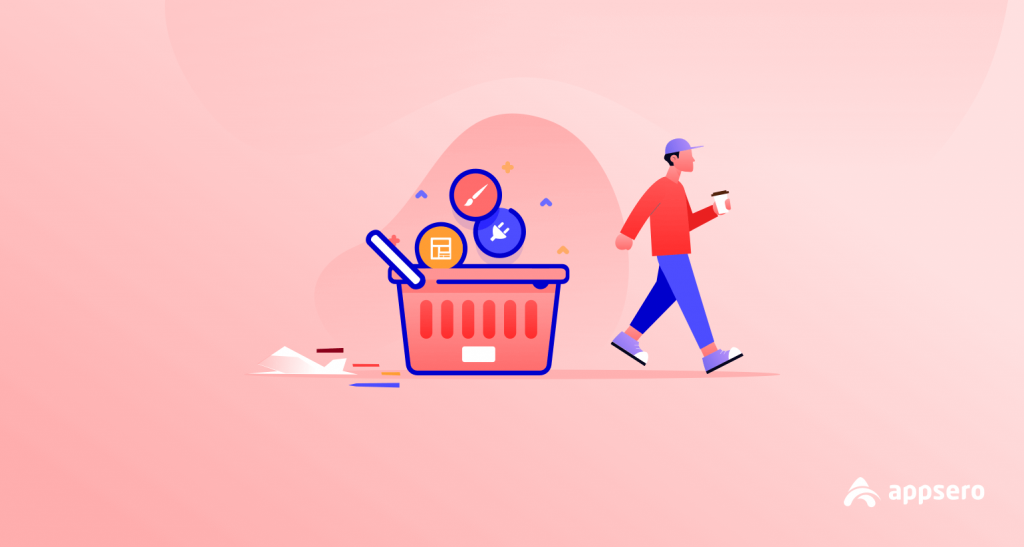 It's really frustrating if your customer takes your products on the cart and left it for some reason. Cart abandonment is quite familiar in the eCommerce business and digital product market. Do you know what makes people abandon a cart? Well, the answer could belong. Here we will share with you a list of some possible ways to prevent cart abandonment.
Don't place a long checkout process
Help customers to sign up with one click social login
Provide as much as information you can
Share multiple payment gateways
Offer at least a 14-days refund policy
Make sure your website speed is between 2-3 seconds
8. Send Personalize Email with Lucrative Offers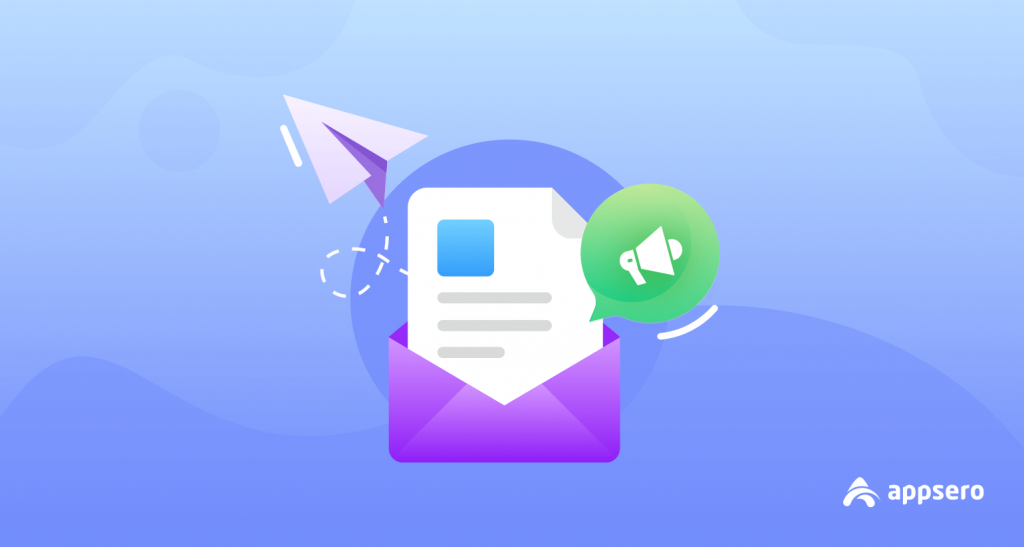 When you have started the deal, it is not easier for them to reach you quickly. But with email campaigns, you can do that effortlessly.
Make an email campaign mentioning the discount and time frame to your all leads with greetings.
Ground Breaking Tips for Email Marketing
Place your discount amount in the subject line (50% Discount on Appsero License Management)
Use a customer-centric festival tone to invite in the festival
Black Friday specialized email banner with discount and offers
One Call To Action(CTA)
Schedule the email by avoiding the weekends
Address your lead name in the email
Mobile-friendly email template
Follow these tricks to get huge sales through email. Always remember best email marketing campaign depends on how you know about your lead before sending the mail.
9. Take Help from Influencers to Boost Your BFCM Campaigns
This is an incredible and effective Black Friday marketing strategy example to boost your BFCM campaigns. If influencers describe your deals and review your product, the potential customers will be interested to purchase your product without any question.
You have to find a relevant influencer according to your industry and marketplace. This paid marketing can make you some lifelong customers. 
10. Ensure 24/7 Support for Reply Everyone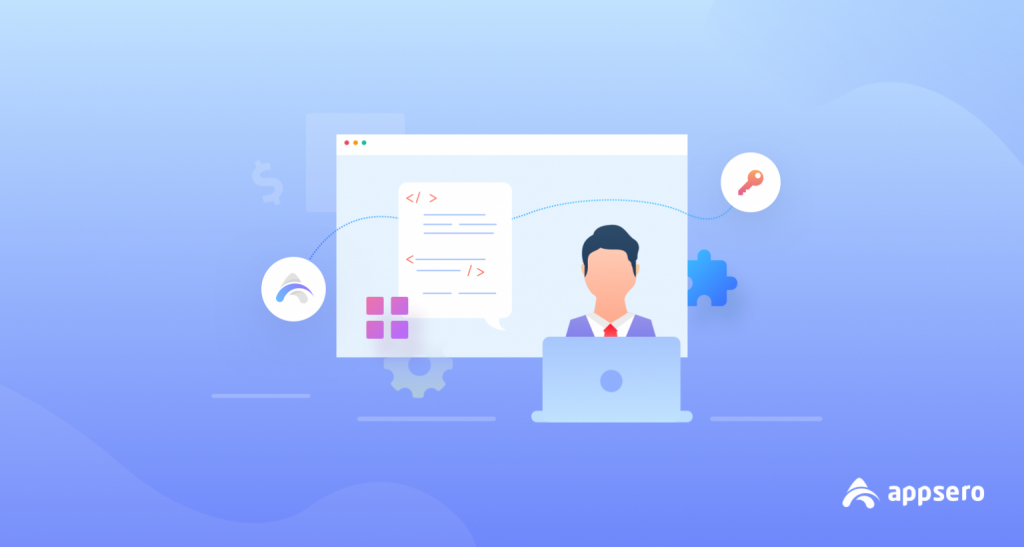 As we said before, at the festival time you can have a huge sale. That means a lot of users will avail of your product and use it right away. It's quite normal that they might find an error or couldn't understand the interface.
At this moment, they will seek help from your customer support department. If you can not give 24/7 support there is a chance of having dropout customers from your product.
So, arrange a support engineer team who will answer your customers frequently.
11. Make Sure You are Releasing SEO Optimized Content for BFCM
If you don't own a reputed WordPress theme or plugin yet then should focus on Search Engine Optimization. In a new stage, search engines can help you to recognize your product as a brand.
For that, you have to focus on keyword researching and optimize them currently into your website BFCM deal content and ads.
If your SEO is perfect, after searching on Google or any other search engines people will get you without any effort. Like if you are reading this blog after searching on Google then we have successfully optimized our blog to reach you.
Related Blog: Top 10 Search Engines for Developers
12. Set Up Clock to Show the Urgency of Buying Now
You can say it is a trick to get more sales. Set a timer or clock in your homepage, pricing page, or anywhere else where you have placed your BFCM deals.
When a customer will enter your web page make sure he/she can see it at a chance and the timing can be set from 5 to 24 hours. This will create an urgency to buy your product faster.
13. Offer a Free Gift When Someone Buy Anything
If someone is purchasing your product first time you can offer a gift to them. Like your can offer-
A 30-days free trial or
1/2 Premium Extension or
1-month premium support service or
Free counseling for the product set up
And more.
First of all, you are making them feel special on the other side, you will give them a demo of your service. So it enhances the chance of increasing your premium customers.
Final Thoughts on Black Friday Marketing Strategy
October, November, and December- these 3 months can be your turning point if you can use the potential customers.
In our opinion, you should concentrate on Email Marketing, Mobile Optimization, and Attractive Social Ads. These are the main area that must cover before any campaign.
If you like our Black Friday marketing strategy comment below. We will try to present Halloween and Christmas marketing strategies for WordPress developers.
We would love to receive your feedback and don't forget to share your opinions.
Subscribe To Our Newsletter
Don't miss any updates of our new templates and extensions
and all the astonishing offers we bring for you.