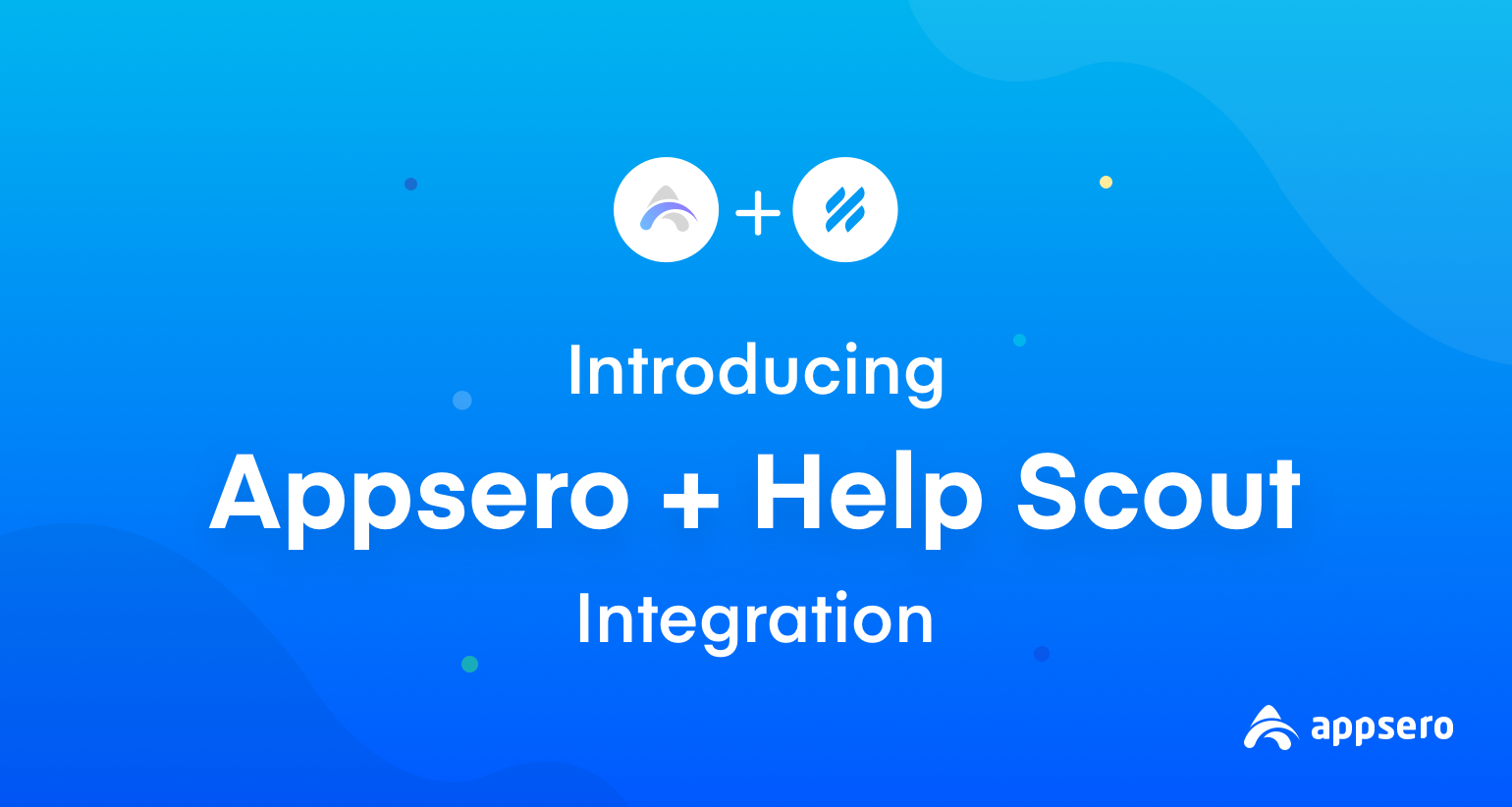 Introducing Appsero + Help Scout Integration
Today, we are glad to introduce Appsero + Help Scout integration for all our users. Appsero a killer WordPress analytics, licensing, and deployment tool for all WordPress developers that we launched a few weeks back.
Appsero is a platform that empowers every WordPress developers out there. Whether you are marketing your product, pushing a new update to your plugin or theme, or want to gather data about why your plugin is getting deactivated – Appsero has got you covered.
Features of Appsero: How It Will Help You Win Your Game
The sole purpose of this solution is to help WordPress theme and plugin authors in building their products better for their users. We want to help every developer, every marketer, every decision-maker out there in the with their WordPress development.
Appsero offers more features that you possibly need to grow your product like a speeding rocket. Some of the most notable features are
Insightful User Analytics Data for your plugins/themes (deactivation reasons)
Complete License Management (Whether you use EDD/WooCommerce/Envato – we have got you completely covered)
Continuous Deployment (deploy directly from your Git account Github/Bitbucket to WordPress.org)
Deploy new updates to your verified Pro users with ease.
Deactivation Responder (Send an email to your users whenever they deactivate your plugin).
Appsero helps to turn your product into a growth engine.
Introducing Appsero + Help Scout Integration
We have recently enabled help scout integration with Appsero. Help Scout is a renowned support ticket system for all businessees.
Now with Appsero and Help Scout integration, you can get the best of both worlds.
Help Scout empowers customer-centric businesses with tools that make every interaction more human and helpful. More than 10,000 businesses use Help Scout to connect with customers and keep them engaged through email, chat and messaging, self-service content, and in-depth reporting.
With Appsero and Help Scout integration, WordPress developers can reply to support tickets a lot faster and easier than before.
Giving product support under 5 min shouldn't be too hard!
Popular WordPress companies like Yoast embraced Help Scout and was able to reduce support times down from 7 minutes to less than two minutes. weDevs has switched to Help Scout from 2019.
We think Appsero as the central hub of WordPress development, deployment, and marketing. Giving proper support to your customers will help you to grow your brand, gain trust and in the long run, will increase your revenue. It is only logical that we build Appsero & Help Scout integration.
With Appsero + Help Scout integration, WordPress developers can now view relevant customer information from Help Scout. This includes
Customer's information
Purchase history
Subscription information,
License Keys and expiration
The integration will enable you to respond to your customer queries 27% faster than before. You don't have to move back and forth between Appsero and Help Scout to get important information while communicating with your customer.
How to Enable Help Scout Integration with Appsero
Step 1
Enabling Help Scout integration with Appsero is really easy. Head over to your Appsero Dashboard and navigate to Integrations from the left-hand navigation. From there, enable "HelpScout Integration". You will immediately find a callback URL and a secret key.

Step 2
Log on to your Help Scout account. Click Manage > Apps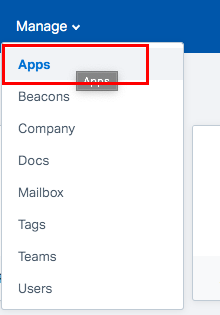 Now, give fill up the following fields like the following.
App Name: Give an app name. You can use "Appsero" as the app name.
Content Type You must select "Dynamic" here.
Callback URL: Copy and paste the callback URL from Step 1.
Secret Key: Copy and paste the secret key from Step 1
Mailboxes: Select the Mailboxes where you want to use Appsero Help Scout integration.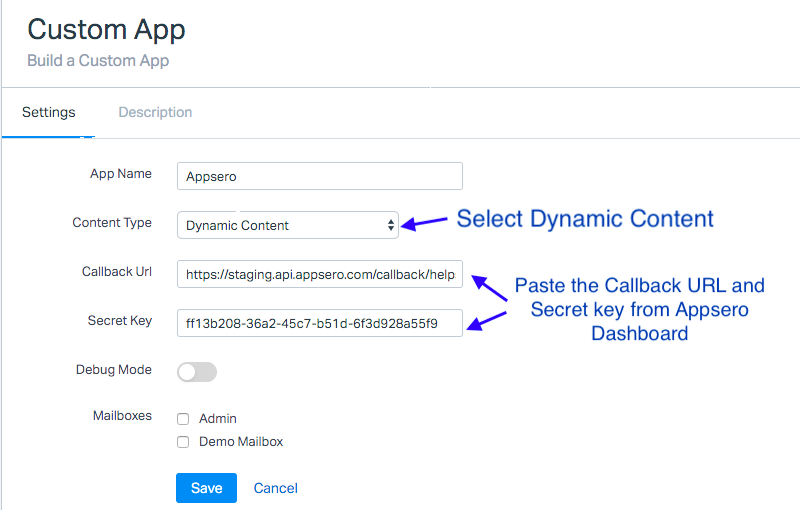 Seeing it in action
If you now log in to you Help Scout Mailbox, you will see a new sidebar named Appsero.
You will find important information like
Orders
Subscription
Products
License Keys
License Expiration Date
All from one convenient place.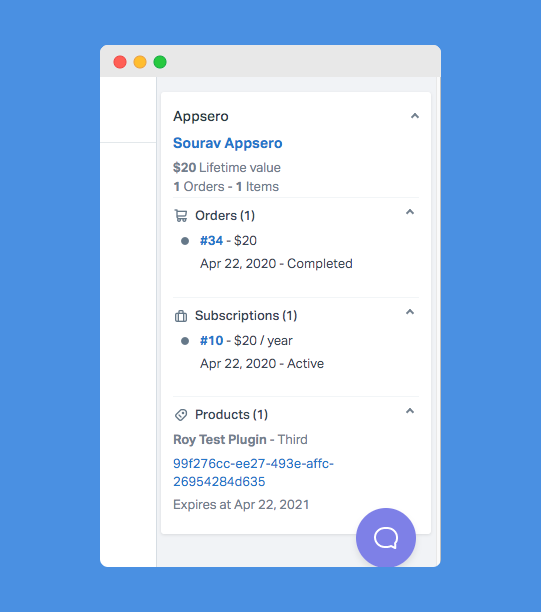 Wrapping Up
We envision Appsero as the all in one solution for all WordPress developers. When you use Appsero, as a developer all your tasks become streamlined. You become more efficient at what you do. Be more productive than ever before. We have seen an astonishing 300-500% growth when someone uses Appsero.
Not only developers, but your marketing efforts can also improve a lot using data-based decisions. Find out why your users are not growing, and you can take actionable insights. So, why are you waiting?
Subscribe To Our Newsletter
Don't miss any updates of our new templates and extensions
and all the astonishing offers we bring for you.