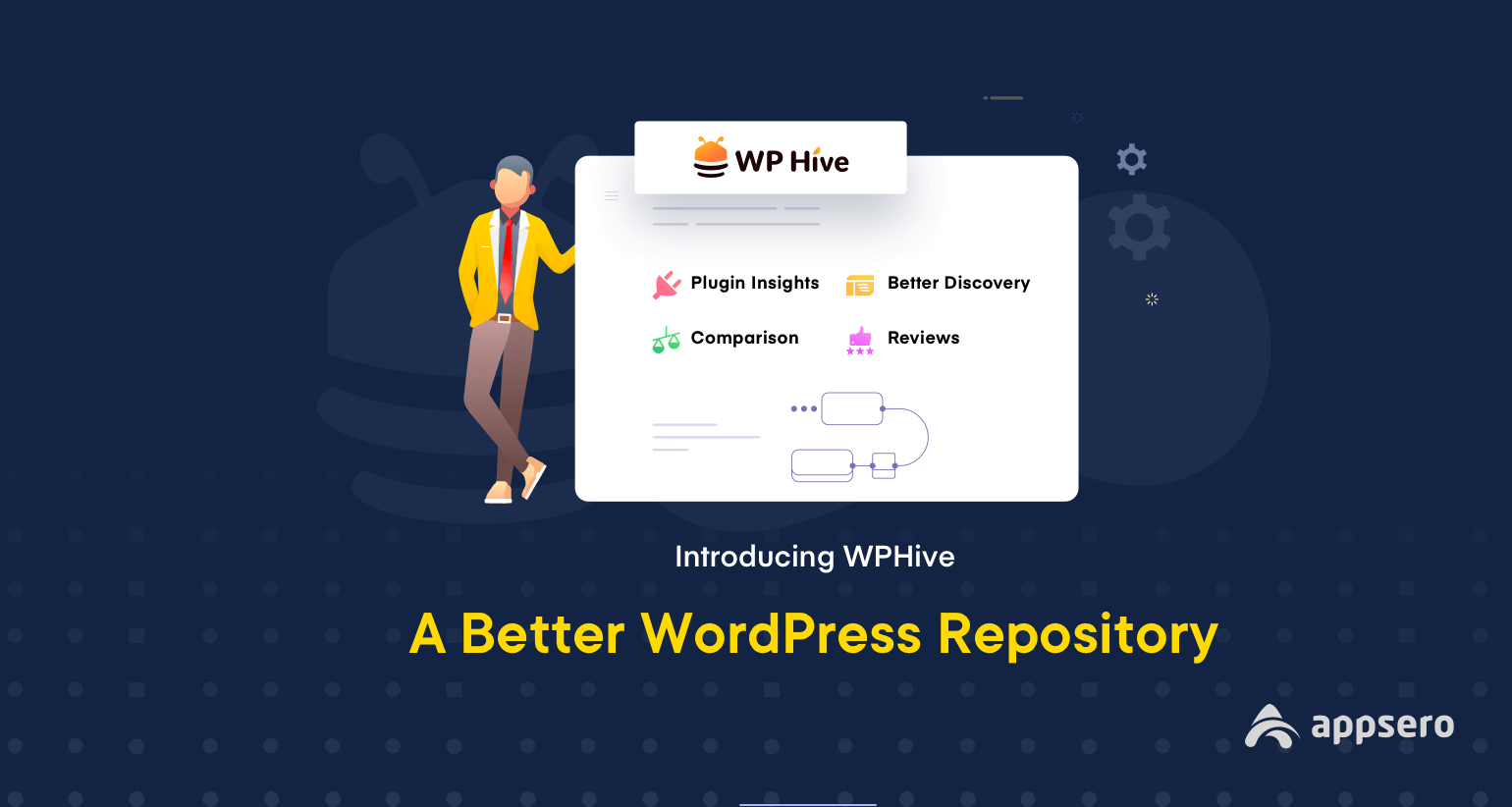 weDevs Introducing WP Hive: A Better WordPress Repository in The Town
As a WordPress user, you may face difficulties to pick the right plugin that performs exactly what you want. There is a high possibility that you use WordPress.org repository to get the basic idea about a plugin. But is that really enough? What if you can get the plugins with more detailed user insights? Even with the comparisons among the same categories. It will definitely help you to take a more realistic decision.
With this notion, WP Hive introduces a bold new take on the WordPress repository. As you know, WP Hive has been publishing informative blogs in different arena of WordPress for so long. And received a huge response from the WordPress community.
However, to contribute the community with something unique and more productive this time WP Hive brings a completely new platform. It lets you measure each plugin on different criteria. Also, you can judge different WordPress plugins by the same standard. And this all can be done just by a few clicks only.
Sounds amazing, right? Trust me, it's more exciting than your expectations! Let's take a deep dive!
Origin History of WP Hive
We have already told you that WP Hive started its journey as a blog site. But the recent update comes through a long process. To know the real story you have to go back a few years.
It all started with a simple problem while we were searching for a minimalistic social share button. But it was not so easy as we wanted a clean, minimal social share plugin & subscriber popup without impacting the site performance anyhow.
Unfortunately, there were no plugins that matched our criteria. Either they were too heavy or not cleanly coded. Then we started manually testing all the plugins. We started activating the plugin, test for memory usage, page loading impact.
But this process was too tiring. Then an idea popped into our mind. What if we can make a platform that judges WordPress plugins by the same standard. Also, test all the plugins using the same standard and produce relative data. In this way, the revolutionary idea of introducing WP Hive a better WordPress repository came to life.
We have included some exclusive features that ensure a great user experience. With hive, you can measure how a plugin behaves in the backend too. Furthermore, it is a joint venture with weDevs, so you can rely on the quality and performance of the platform.
Let's see what you will get from WP Hive.
How WP Hive Works: Handling the Plugin Data, Generating Benchmark Results
WP Hive works in an optimized way. Firstly, it crawls all the plugin from WordPress.org. Then activates it, logs many crucial data such as page speed, memory usage, JavaScript issues, activations issues and more.
You can go to the WP Hive homepage right now and test different plugins with their names.
This platform consists of multiple parts:
The management scripts, plugin crawler, testing scripts and so on.
All of them run on a VPS with 8 CPU cores and 8 GB of RAM. This server is almost certainly more powerful than it needs to be for this project.
The test sites are hosted on Google Cloud VM instances, one site/plugin per instance. The machine type is n1-standard-1.
Whenever there is a new plugin update – the crawler gets it within 1-3 days. If there's an older test data, it gets replaced with the new test data from the new release of that particular plugin.
Let's see what's more you can do with this tool.
How to Search For Plugins
It's super easy. Just go to the WP Hive homepage and start searching the plugin by its name. Of course, the search is predictive- the way search should be in 2020!
Not only that, when you scrawl the page you will get a lot of important information regarding that plugin. Such as
latest WordPress version compatibility
latest PHP version compatibility
page speed impact
memory usage
javascript issues
Surprises still left! You will get a detailed report on each plugin and its impact on the server's memory. And we represent it with beautiful charts.
You can also identify how many tables the plugin has created into your WordPress database and view the different WP-Options.
Apart from these data, you will also get some additional information. That includes performance chart, speed test benchmark, multiple stats and so forth.
How WP Hive Compares Plugins
The most amazing thing about WP Hive is that you can compare two plugins side by side. So now you can see all the features of two plugins by keeping them side by side. As you do before buying a phone.
Just input two plugin names and press the "Compare" button. We will get a comparison table in front of your eyes with different metrics. Like memory consumption, speed and a lot of other parameters. It will definitely help you to pick the right plugin for you.
At first, you will get a comparison based on Memory Usage.
Then it will show you the comparison based on page speed.
Furthermore, you will get comparison data based on other criteria too.
In the compare page, there are two winner sections. Those are calculated by the average memory usage and average page speed impact. Since faster websites make the user experience better. That why we use these two metrics for comparisons.
As we know the data centers use an estimated 200 terawatt-hours (TWh) each year. That needs a lot of energy. So that we need to focus on reserving the usage of energy as much as we can.
Searching Plugins by Different Metrics
You may get amazed to know that WP Hive comes with a better plugin discovery tool. It's really disappointing us that in WordPress.org there's no way to find plugins based on different categories.
Do imagine I want a social sharing plugin. What are my options to get it?
Already know the plugin name
Rely on Google Search
Rely on different blog listings.
It's quite difficult for a new user. WP Hive comes to overcome this obstacle. With WP Hive you can search using different metrics that you require. It will make your work easier and hassle-free.
WP Hive is the new Appstore for WordPress. Just like you find apps from Play Store or Appstore – you can find plugins on WP Hive by different categories.
It allows you to search for plugins using the most searched keywords. For that, you have to use the search button on the discover page.
Moreover, you can filter the plugins based on several criteria including
Top Rated this Week
Top Rated this month
Most Popular this week
Most Popular this month
In addition, you can find plugins based on their ratings/reviews. This includes all categories.
Well, it clearly shows that WP Hive can help you to make a more realistic decision while searching for a plugin. It saves your time and energy both.
Future Plan of WP Hive
It's not the end. There are a number of exciting features in the pipeline to release in near future. WP Hive will surely help you to experience a better version of WordPress repo with detailed analytics.
So Hurry Up! Upgrade your WordPress experience today with WP Hive. And don't forget to share your views with us in the comment section below!
Subscribe To Our Newsletter
Don't miss any updates of our new templates and extensions
and all the astonishing offers we bring for you.