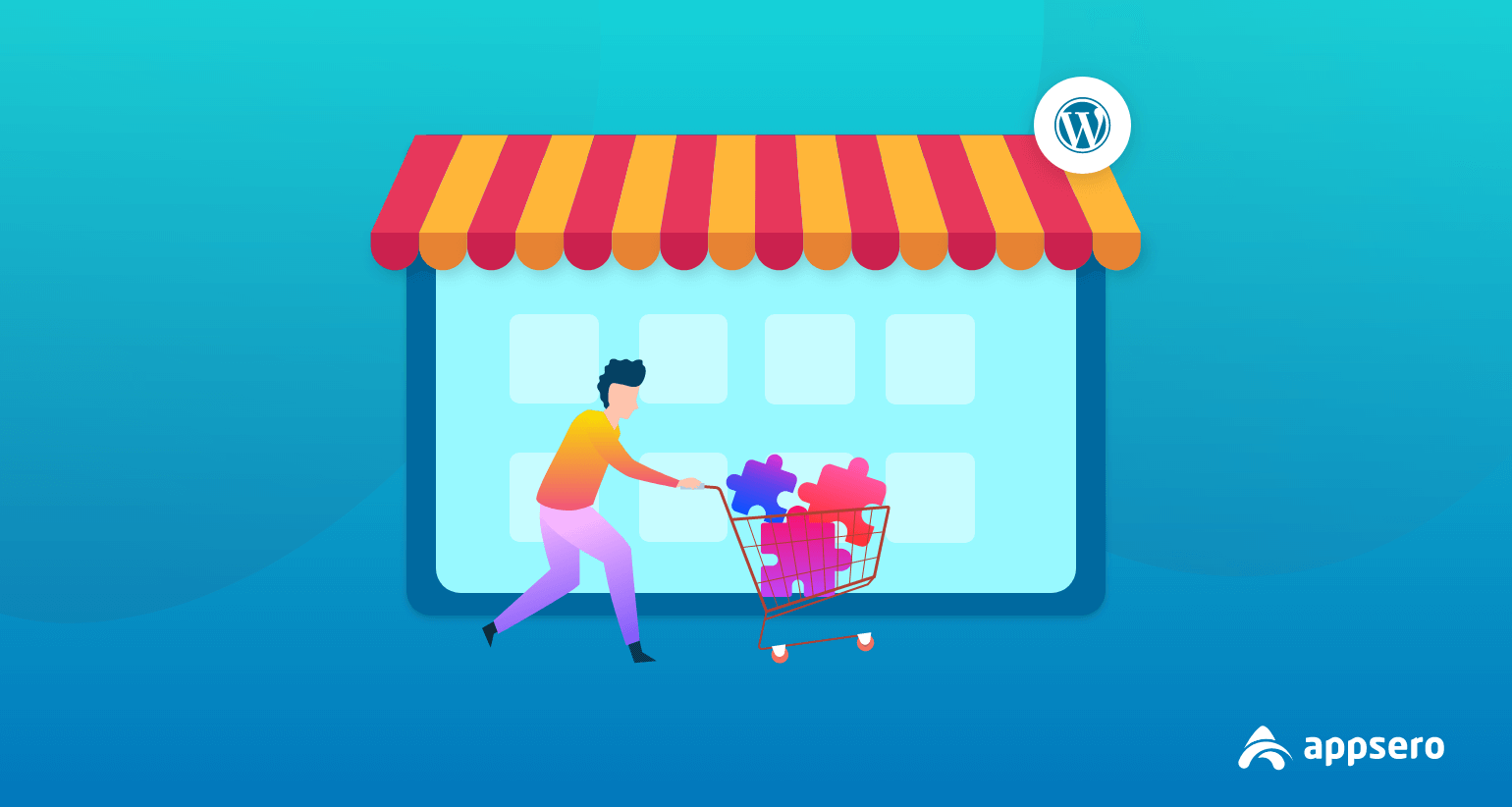 Sell Your First WordPress Plugins In 4 Easy Ways (With Bonus Tips & Tricks)
The first and foremost thing that pops up in a WordPress developer's mind is, how to sell WordPress plugins. Or what are the proper methods that s/he can follow to do that?
Actually there are several questions may go around your mind, if you're thinking to start selling WordPress plugins or themes. And we all know that WordPress always gives a wide range of facilities to help both the users and developers (WordPress For Developers).
But initially, as a developer, it may seem tough business for you to sell your first plugin. But never mind, it will be a joyful journey for you after a moment! Because hitting iron at the right time, you may able to make the first sale. And this is why this post is all about.
Yes, if you have a WordPress plugin want it to be sold making a huge success, then this post is right there for you. Moreover, a complete guideline will be discussed throughout the article to show you how to sell WordPress plugins.
Okay, enough with the introduction. Let's proceed with some scenarios for selling your WordPress plugin to the masses.
Why Do You Want To Sell WordPress Plugins?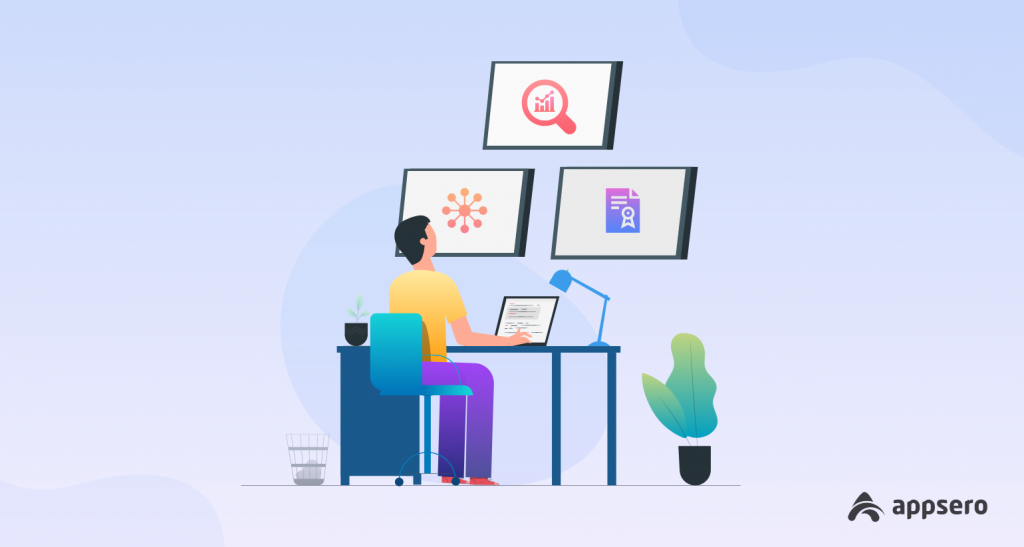 After an elaborate introduction, you may curious to know the procedures. Right? But hold on a second. But before starting with the process, we want to ask you a few questions.
Do Your Plugin really matter to your customers?
Did you ever market it or think to do it?
Does the plugin solve a problem?
Is the problem one that many WordPress users have?
Is your plugin provide that customer desire for?
Or what is your actual purpose to sell plugin? (To make it a worthy, a brand or only to earn money)
So these basic questions are required to push in your mind before taking further steps for plugin marketing.
How To Sell WordPress Plugins In 4 Easy Ways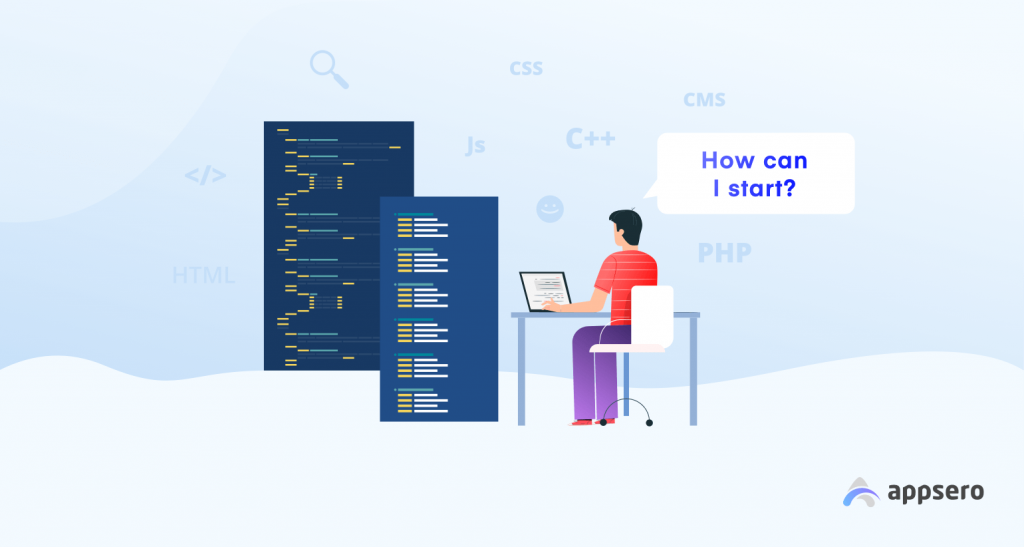 A WordPress developer must not calm down until it gets a well-recognition. That means his/her responsibilities are not done yet only to develop it. Rather s/he has to think how s/he could able to market it properly overcoming all the marketplace issues.
However, a developer took a lot of time and effort to make something extra-ordinary things. So clearly, they never want their plugin to be ignored by the users. But again there is a chance, even if you have the greatest plugin ever made. And if people don't perceive it, you can't sell to anyone. This is where marketing takes in.
There are lots of different ways you can market and sell your WordPress plugin. Each process has its own set of styles. So if you really aspire to explore all the advantages that are convenient for you. And then pick the right one that amuses most beneficial for your condition.
1. Design Or Develop Your Plugin Accordingly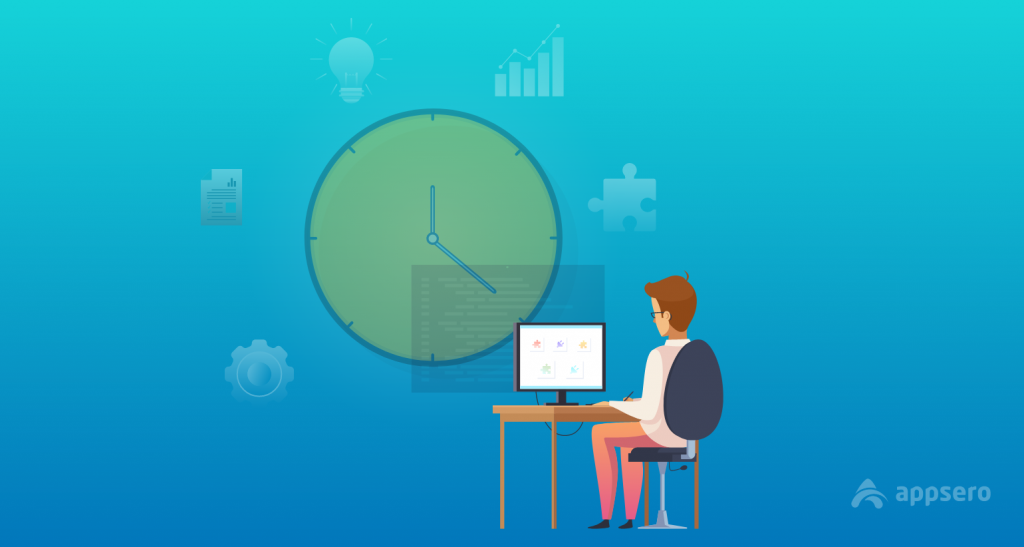 First of all, you need to develop your plugin providing all the important features and updates. Initially, it may look difficult for you. But after a while, you'll easily know what to do or what should be your next step.
But you have to be very careful and proceed with nice planning. So that you can save time while developing your WordPress plugin. Meanwhile, be sure that you have maintained and structured your plugin according to the WordPress standard.
However, if you still feel that you're in a great dilemma what to do or not, let's see shortly what you should consider while developing a marketable plugin.
So these measures are enough to keep in mind before developing WordPress plugin.
2. Create Your Own Website or Portal To Host Your Plugin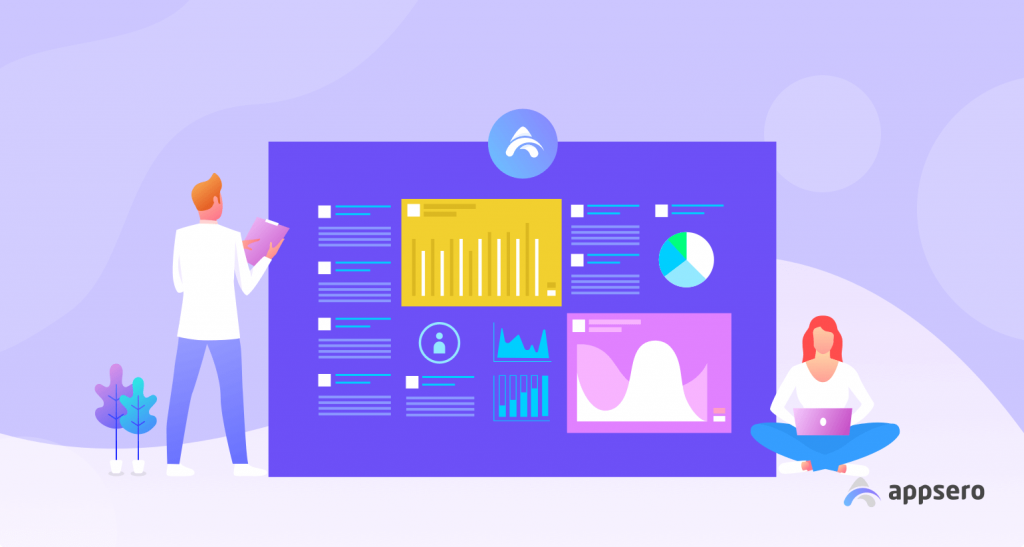 Next, you need to build a website. Yes, high converting websites are always given priority to Google and the users as well as. So after following the first section, a website with a professional look is mandatory.
For instance, you can do research on various websites category. Form the available websites, choose a perfect one that suits your plugin requirements. And then design it according to your niche.
For example:
Keep your website's UX/UI design simple and neat
Provide as much as informative content in the landing pages
Online demos on separate pages.
Screenshots should be also included.
So these points are the ideal example of a dedicated website. If these are maintained accurately, surely your website will make a good impact on the user's minds.
Related article: 👉 9+ reasons to customize WordPress site
3. Add Your WP Plugin with A Reputed Marketplace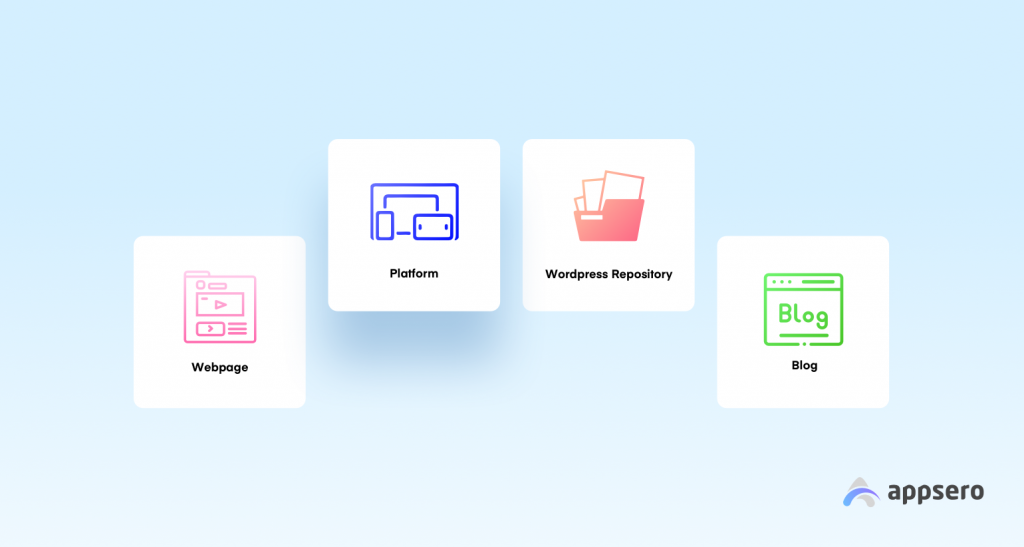 Well, you're in the third step. And in this step, you'll be knowing some marketplaces. And surely it will pave the way to sell WordPress plugins. Moreover, you'll get a short brief to take further action.
Anyways, there are plenty of available WordPress marketplaces on the list. And what you need to do is, choose the right one and then start selling your plugin.
However, the top marketplaces that you could able sell your plugin are below:
WordPress.org: If you want to sell your WordPress product in WordPress, you can do that effortlessly. Most of the developers initially choose WordPress (Plugin repository) as the first place to sell their plugin.
CodeCanyon: CodeCanyon allows its users to instantly hit a wide audience in a few minutes. This platform is 100% suitable if you're looking for selling your plugins
ThemeForest: Running by Envato Marketplace, ThemeForest is the 2nd Envato marketplace founded in 2008, focused on trading high-quality WordPress products.
Mojo Marketplace: Another giant marketplace integrated with 'HostGator' and consists of two wings. Mojo Themes and Mojo Code Marketplace.
These platforms are highly recognized for selling and buying WordPress products. So all you need to do is, add your plugin with any one of these platforms.
Before starting, you'll need a GNU (General Public License), especially when you'll add plugins with WordPress. Then take the further approaches and sell your plugins.
Related article: 👉 How to Upload plugins with WordPress
4. Utilize The Latest Coding Structures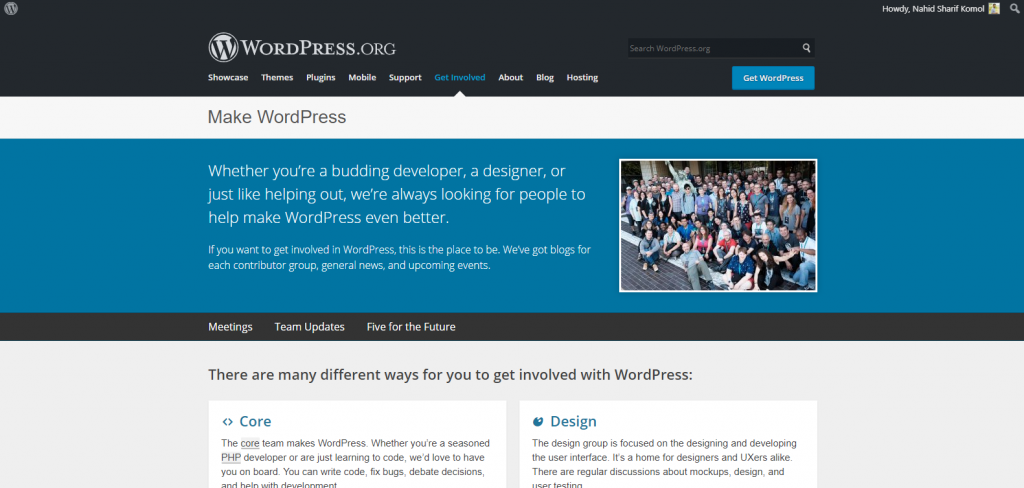 WordPress always provides its users and developers with top-notch facilities. So that they can make the community, even more, stronger and eligible for every people of all ages. Therefore, whatever you're planning to do, make sure you're following the latest WordPress coding structure. Thus it will construct your plugins even tremendous.
As competition is rising rapidly, you must keep yourself up-to-date. That's why this coding structure will enhance your programming languages like CSS, PHP, javascript, and HTML. Moreover, it will motivate and encourage you to implement more experience on your existing plugin. So you can include more features & updates to make your plugin marketable.
So finally your plugin is in WordPress.org if you can follow these fundamental steps carefully. You may face different challenges as we talked earlier, but don't afraid, every developer has to go through that phase once in the developing journey. All you have to do is, stick on your basics and keep implementing until making the first sale.
Okay, in the section you'll get something interesting tips & tricks on how to sell WordPress plugins and market it properly to reach loyal customers.
Tips & Tricks You Can Follow While Selling WordPress Plugins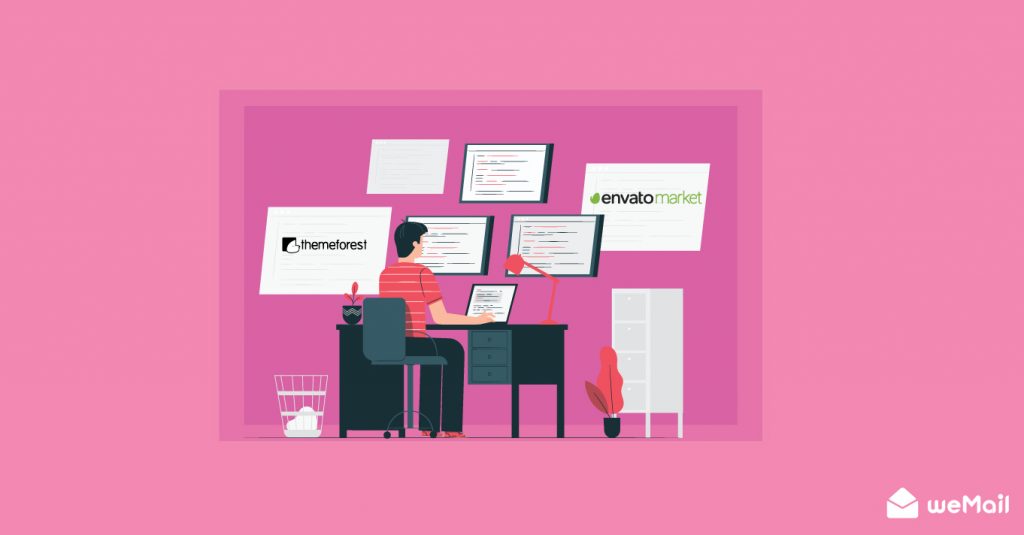 Well, earlier we were talking about how to sell WordPress plugins, but here we'll share some effective tips to enhance your chances to do that.
Okay let's jump into the discussion:
Add Plugin Description for The Users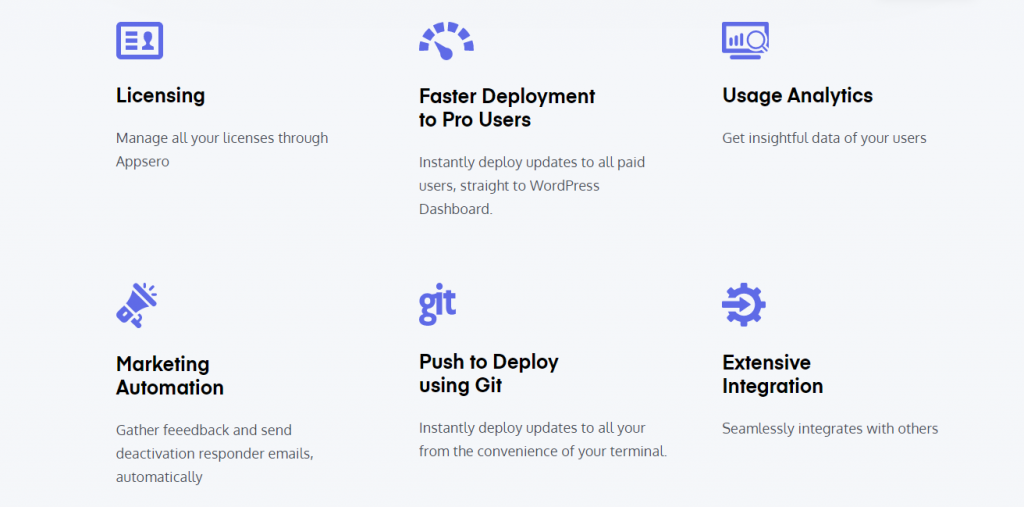 These busy days people don't want to read pages after pages. Rather they want to read very shortly. So for quick navigation, using easy and simple language is important.
Overall, try to keep the description informative and short. Demonstrate that your plugin can help people. Don't prolong your words here. Because you'll have other places where you can write more and more.
Include Screenshots for The Clients
We all know that people like to visualize more than reading something. Yes, think yourself, what you'll prefer, a bunch of sentences, or a single info graph? Of course, info graphs are high converting and effective.
So try to add screenshots of your product. It can include both front-end and back-end views. Make sure that you're highlighting the most important part.
Produce Blog Post or Documentation
Almost 90% of the organic traffic of a website comes from a blog
Another way to sell WordPress plugins is to, produce relevant and useful content. And for user guidelines provide documentation of your plugin. For blog content, you can provide list building content. And you can compare other plugins with your one to give a clear dimension to users.
Related Article: 👉 WordPress content Management Process
Utilize Content Marketing Correctly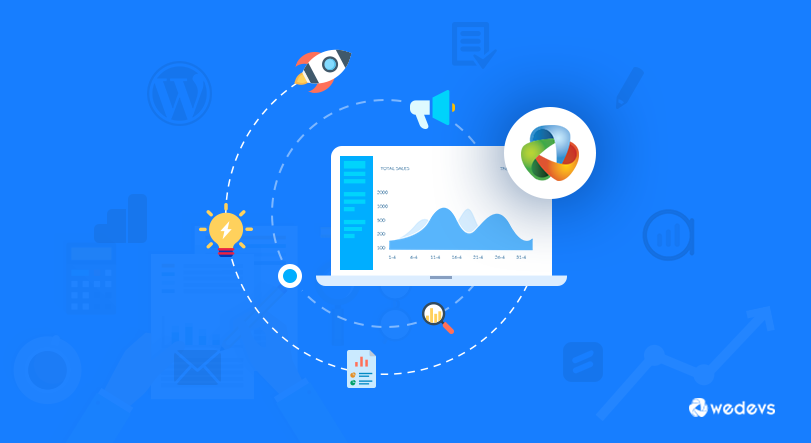 Next, to accelerate your sales, you can utilize content marketing strategies. Yes, content marketing is only the process, where you can engage customers with your strategies, plans and activities. But they should be done in a very proper way.
Let's see what you can perform to do content marketing correctly:
Related Article: 👉 How to do content marketing strategically
Present Video Demos for Your Visitors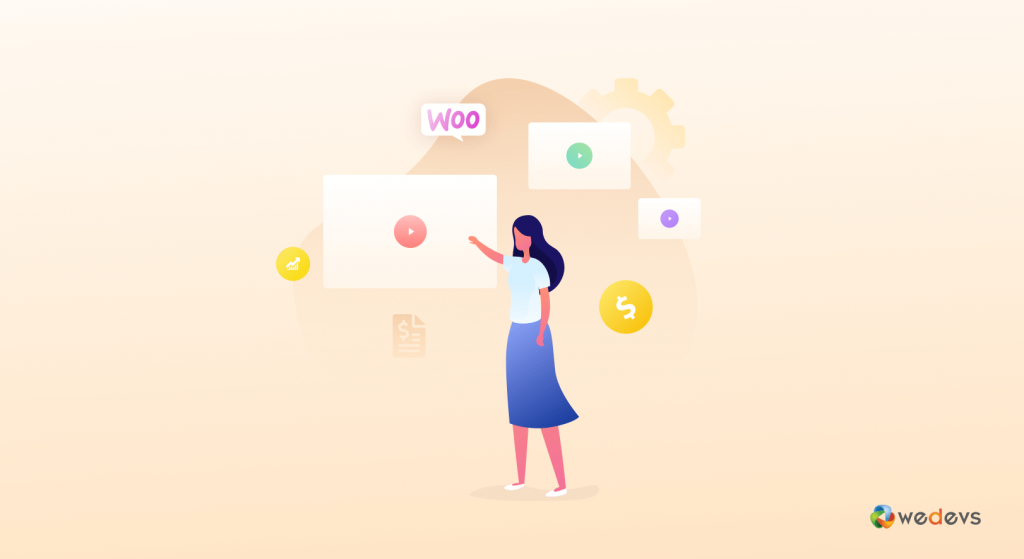 Video marketing going like a rocket these days. Without a video, it seems there is something missing. Using videos at the right time in the right place a plus point.
99% of people learn about a product by watching explained videos
Okay, let's know shortly why you'll need videos in terms to make a quick sale:
Videos increase conversion rates and sales
Videos are more informative & useful than images
It accelerates great ROI
Builds up brand trust
Provides clear messages about the products
Google prefers videos than images
Related article: 👉 Importance of using Videos to boost sales
Provide Professional Customer Support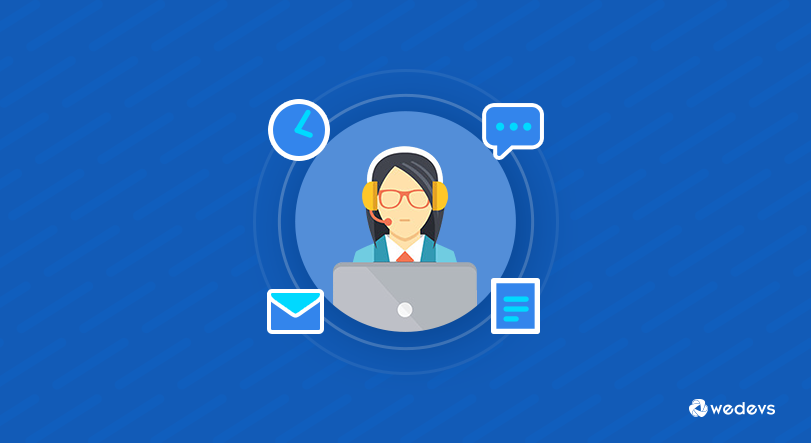 The way you are maintaining your prospects will determine the long term future of your business
Did you know that 'when you make a customer feel valued, you build a customer for life'? Yes, this term is solely true. the more you go deep in your customer mind the better they will cherish you all the time.
So let's know why you should keep professional customer support for your plugin:
Cheaper than customer acquisition.
It helps to represent your brand image, mission, and values.
Professional customer service always creates happy customers
Satisfied customers refer other
Encourages customer to stay loyal
It grows lifetime valued customer
Creates marketing opportunities
Related Article: 👉 Importance of customer services
These basic tips you can apply for selling WordPress plugins. So make sure that you're maintaining them accurately.
Also, you can check out the following video tutorial for a detailed guideline. Here is the link below:👇
Appsero: A WordPress Developer Rescuer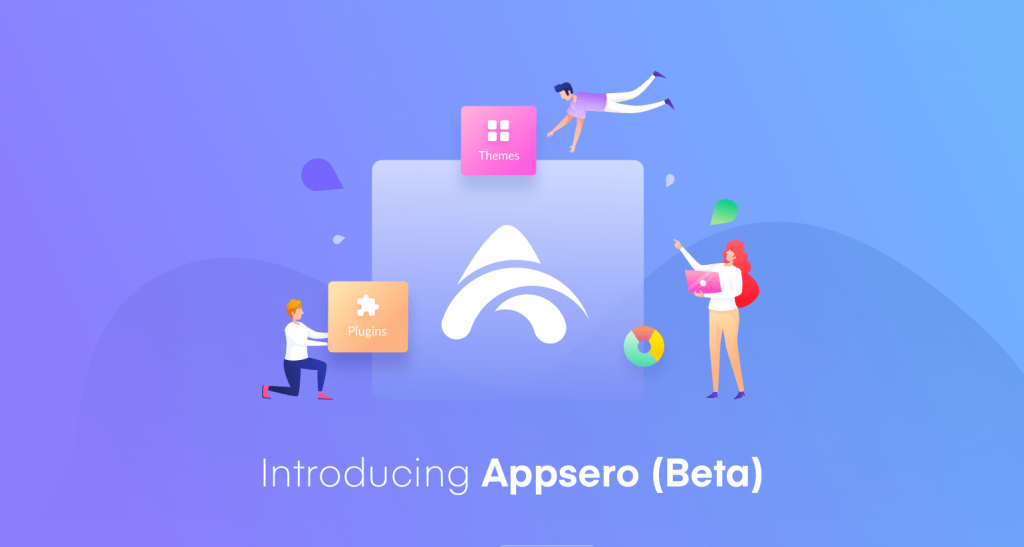 Well, after a long discussion, you may understand how to sell WordPress plugins and what are the possible ways to do that. But now we're going to talk about Appsero, a developer rescuer. Yes, if you just think to sell your plugins or themes, then Appsero could be effective for you for several reasons. Because you'll get all the handy tools at one place.
Useful user insight: Plugin or theme deactivation reasons.
License management: Whether you use EDD/WooCommerce/Envato, you can manage all the licenses from one place.
Push auto-deployment: You place any upgrade directly from your Git account Github/Bitbucket to WordPress.org.
Upgrade all the update to your verified users just in one click
Deactivation reasons analyzer: You'll get an email notification immediately if any user deactivates your plugin.
Integration with different solutions
This is why Appsero is the best software management tool for the developer. Using Appsero at right time, you can not only save your precious time but also you can focus only on development. As a result, you can fully work and explore more things in your plugin without investing extra time in sales and marketing.
So why you're waiting for?
Subscribe To Our Newsletter
Don't miss any updates of our new templates and extensions
and all the astonishing offers we bring for you.