How LaunchFlows Is Managing Their WordPress Plugins with Appsero
LaunchFlows is a WordPress plugin-developer company that produces plugins for Elementor. They develop awesome extensions to enhance the functionalities of a WooCommerce website with Elementor.
From, the initial release of the plugin, they are doing pretty good with customer acquisition and overall sales growth. But how are they going beyond the limit?
Well, it's obviously because of their quality of products and adopting several tricks for their business strategy. In today's article, we will share the amazing success story of LaunchFlows, as a WordPress plugin developer company. Now, let's begin.
LaunchFlows Background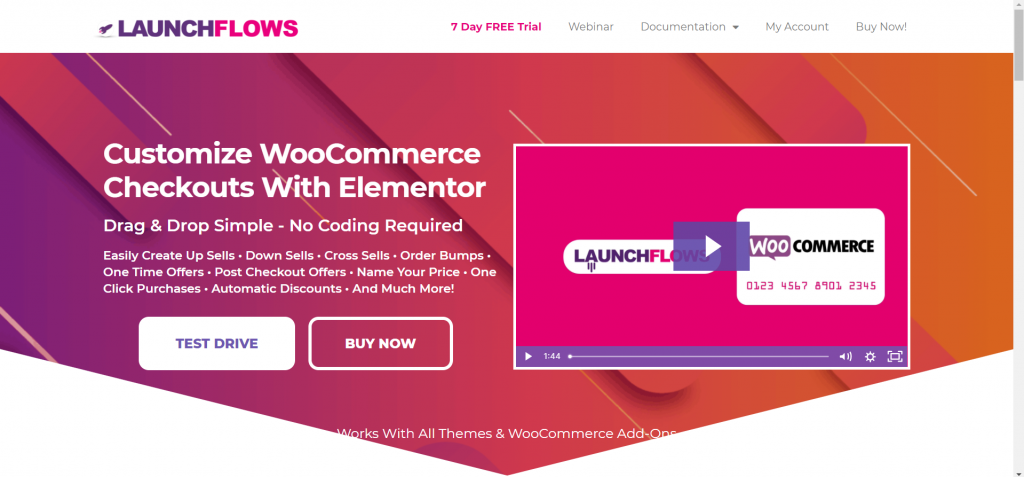 A renowned programmer and software developer, Spencer Forman founded LaunchFlows back on 30th December 2019. Apart from developing LaunchFlows, he has helped numerous businesses to get established.
As we already mentioned, they basically build plugins for Elementor to customize the default appearance of WooCommerce product and checkout with drag and drop functionalities.
LaunchFlows help to streamline E-Commerce, Learning Management, Membership, Marketing Automation, and many more. Here are what you can do with LaunchFlows:
Easily Create Up-Sells
Down Sells
Cross-Sells
Order Bumps
One Time Offers
Post Checkout Offers
Name Your Price
One-Click Purchases
Automatic Discounts
And Much More!
Behind LaunchFlows' Success
As the founder of LaunchFlows, Mr. Spencer Forman has mentioned that he has been using the Appsero beta to manage his plugins to release, manage the licenses, and collect important user data from his users.
Here is how they are employing Appsero for their business:
Adding LaunchFlows in Appsero with an Amazing Dashboard
And I have to tell you I was immediately impressed not only with the sophistication of what they built but by how really easy it was for me just to put it in place by adding it to the plugin and having an amazing dashboard.

Mr. Spencer Forman, Founder, LaunchFlows
The first thing that LaunchFlows did was that they simply added their plugin to Appsero. According to Mr. Spencer it was really a matter of ease and fun for him to add his plugin to Appsero.
Since Appsero is a SaaS-based service, after opening his account he got a dashboard to with lots of options out of the box.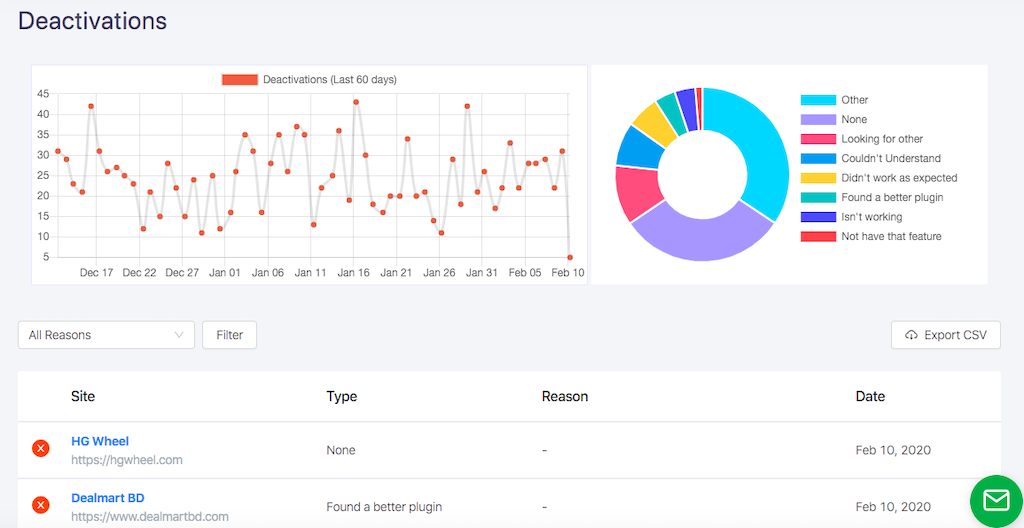 Deploying Codes Automatically
With Appsero, they deploy their code automatically with just a few clicks. While bringing any changes, the system automatically pushes updates to Github and Bitbucket. and in other channels.
Promt Customer Support from Appsero
The personal support and service were outstanding. I told them that this is a beta and you need to add a few things and help me to fix those things immediately.
Throughout using Appsero, Mr. Spencer suggested a few improvements and required a few fixes. The Appsero team took them very seriously and gave prompt support.
User Friendly Backend and Frontend Experience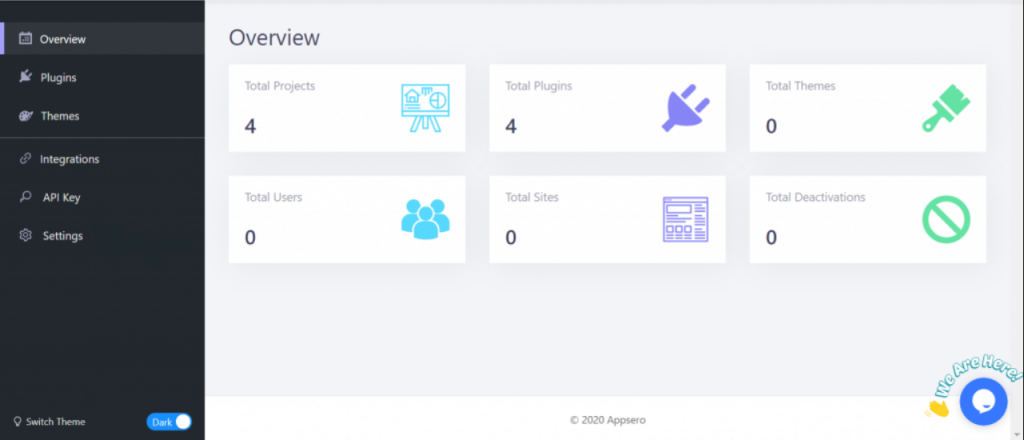 According to Mr. Spencer the backend dashboard and the frontend interface was so easy to grab for a first timer that he literally did not have to spend any time to learn the interface. This allowed him to save time and effort.
Seamless Integration with WooCommerce
With WooCommerce it was literally plug and play.
Mr. Spencer manages all his transactions with WooCommerce. To this end, he required a tool that could resonate with WooCommerce checkout and license management system. Appsero allowed him to integrate it with his WooCommerce website with the minimal amount of effort.
Making Changes as Per Customer Behavior
With Appsero, Mr. Spencer regularly gets customer data for example, which version of Server Side language his customers are using most, the most popular version of WordPress and so on.
By taking these data into consideration he tuned up his plugin for his customers even more. This way he made his plugin more user friendly and more intuitive.
Tuning up the Plugin with Deactivation Reasons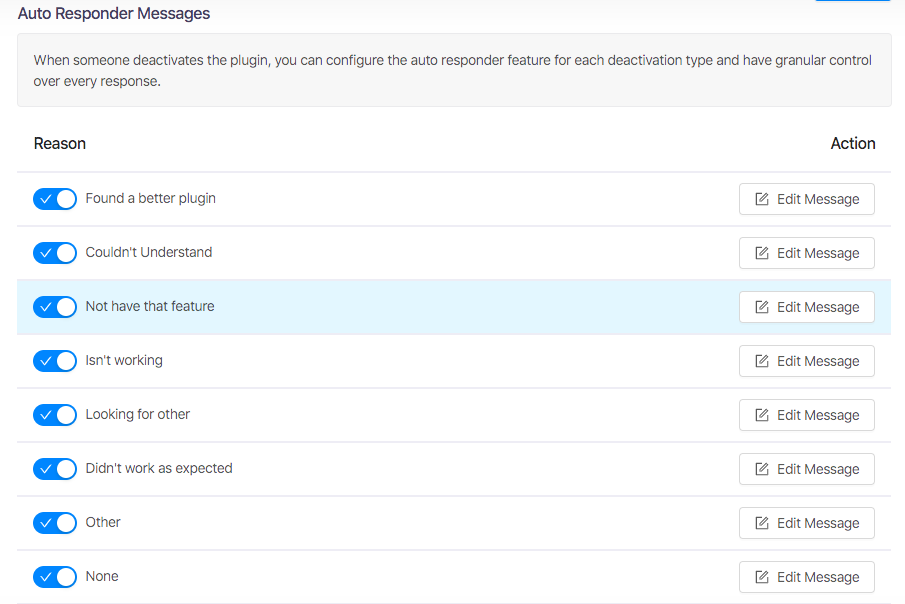 Whenever a user deactivated his account, Mr. Spencer could see the deativation reasons. This way he could make necessary adjustments to his plugins and make it more refined for the end users.
Saving Time & Effort
As an experienced developer, Mr. Spencer did know that he had to go through a number of formanlities and steps before every release of a software. This was taking him away from concentrating on the development of his software to the repetitive formal activities.
Fortunately, in the case of this plugin development, he adopted Appsero and became able to automate all the repetitive activities. This way he can focus more on the plugin development rather than wasting time on the formalities.
Conclusion
Though LaunchFlows has entered the WordPress industry very lately, it is obvious that they are getting bigger swiftly. Mr. Spencer also said it to be an economical solution as it lets him manage a host of users with it too.
In conclusion, if you are a WordPress plugin developer and want to eliminate the extra time and effort before launching the new version or simply want to skyrocket your WordPress plugin business.
Subscribe To Our Newsletter
Don't miss any updates of our new templates and extensions
and all the astonishing offers we bring for you.