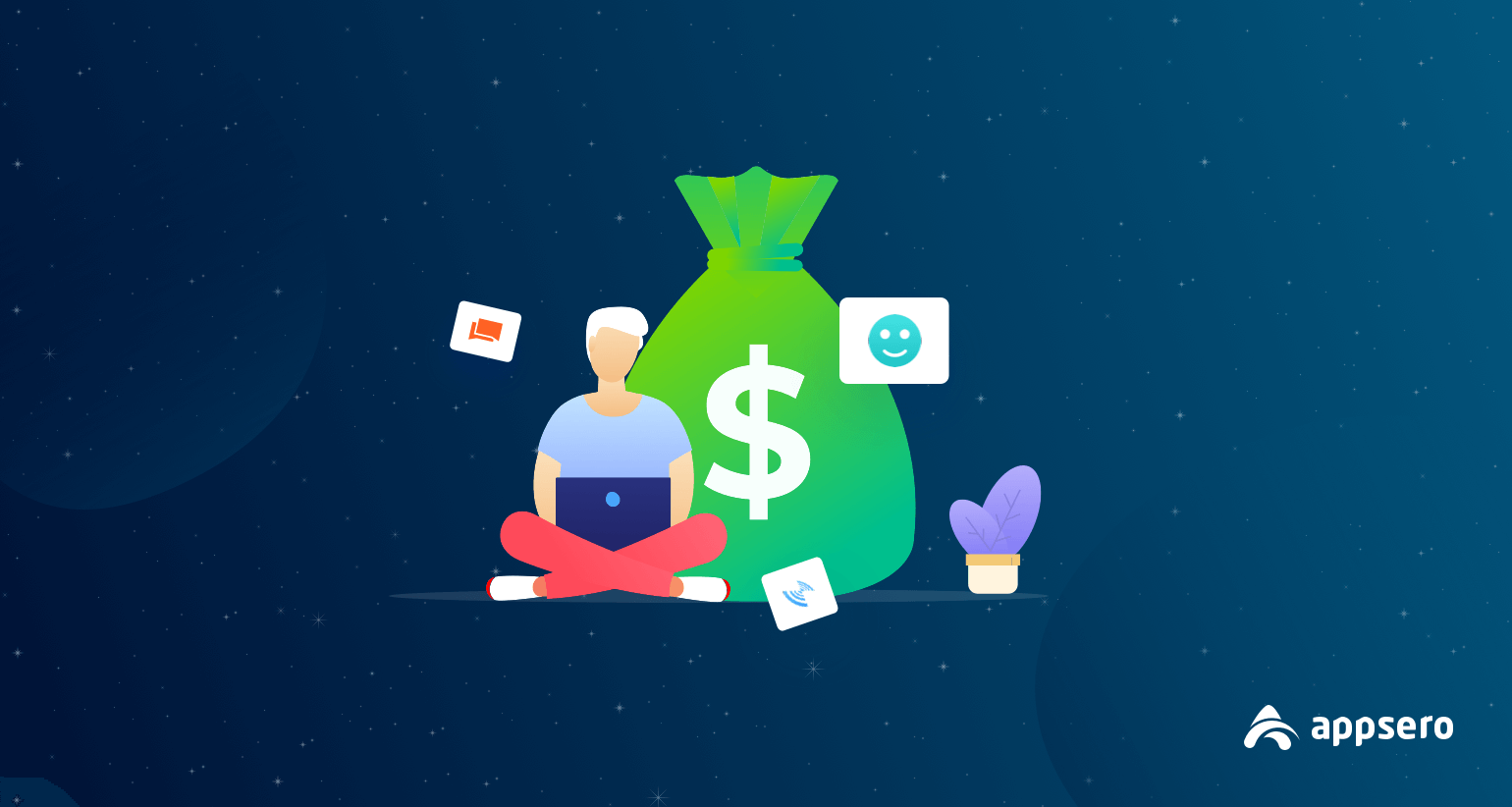 How Much do Developers Make Money: Insights You should Know
The web development industry is upgrading and constantly changing from one state to another. If you're interested in this big community of web developers, then knowing how much do developers make annually or monthly is essential.
People who are working in this sector continually adapt to new strategies and tactics. The payroll depends on working hours, monthly holidays, position in a working place, and managing types. What sector you are working in as a web developer also changes your average salary.
The fascinating thing is, 90% of expert web developers believe in the "the more you work, the more you earn" quote.
Choosing where to start and accordingly investing in an area can be difficult. Let this guide help you understand how demanding your work is in the market and crucial insights on the average salary of a web developer.
So, let's get started.
For Your Quick Overview –
How Demanding is Web Developing in the 2023 Job Market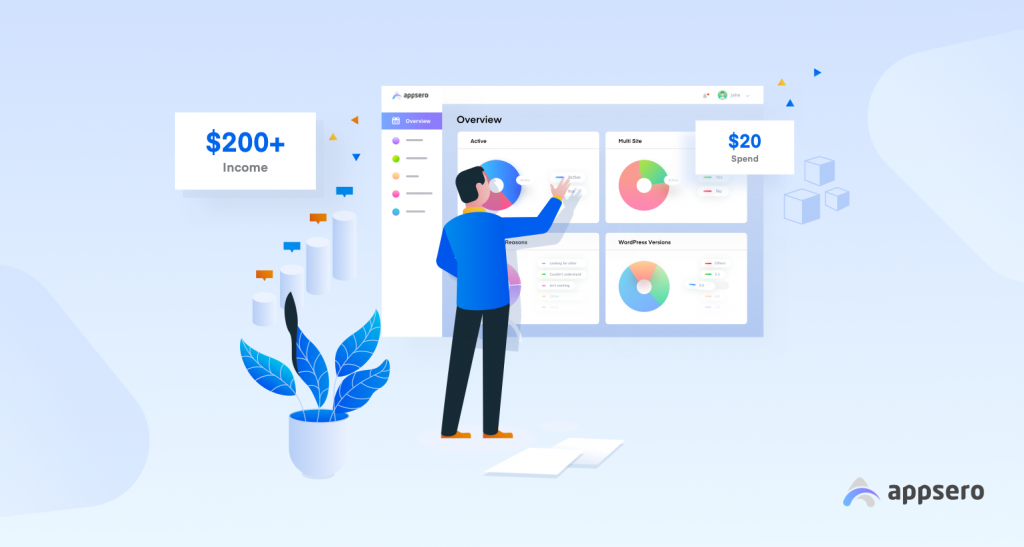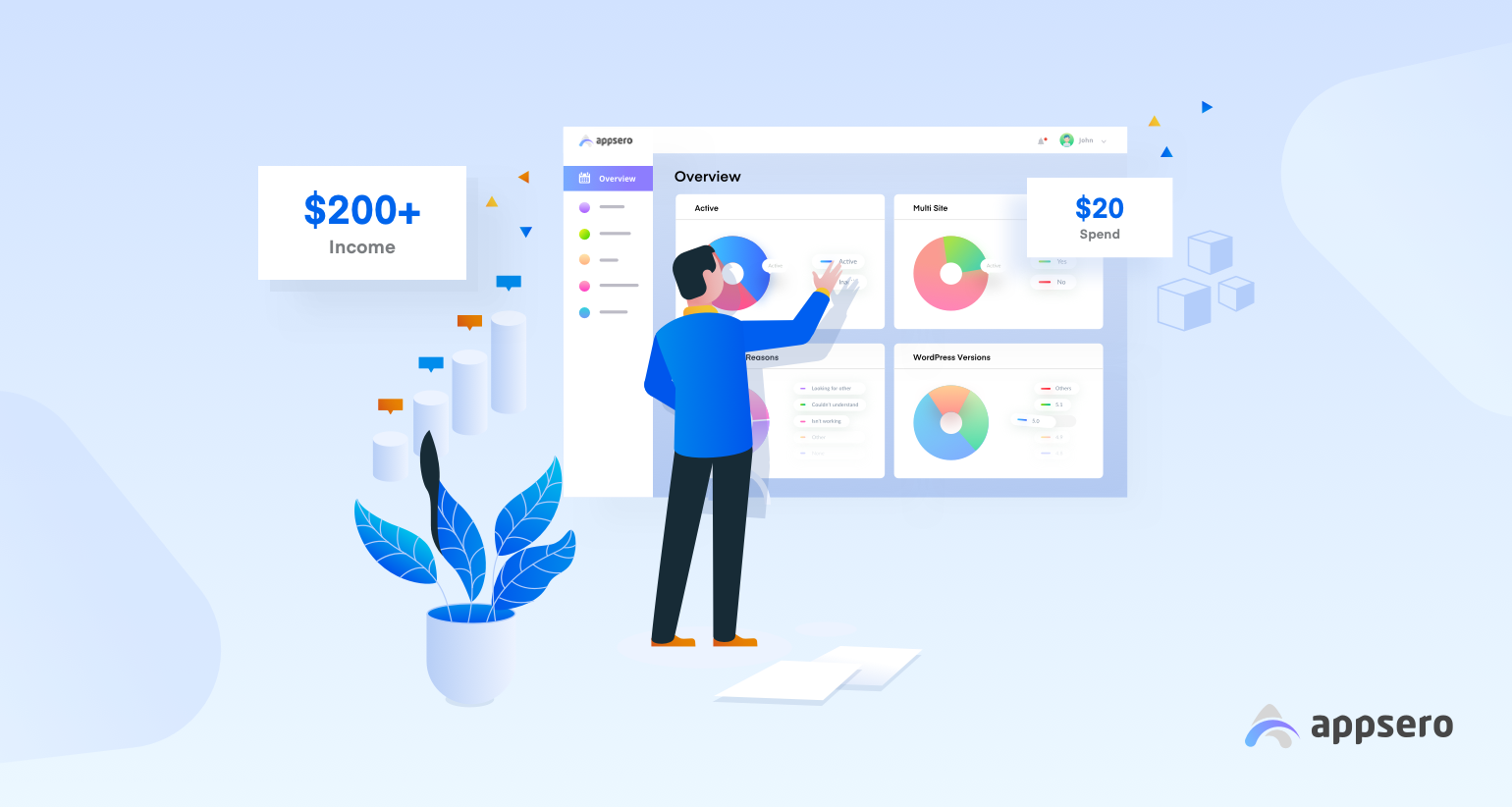 The web is all about millions of bytes of data. Web developers are monitoring, storing, and building structure for this info. So, they are literally creating and updating the internet every day.
That is why web development is one of the most demanding professions in today's job market. They are building and solving problems.
Moreover, they are creating job opportunities for others and generating solutions for daring challenges.
The recent year's statistics show how demanding web development is,
At the end of 2020, the USA tech occupations increased 391,000 job positions in December. -(CompTIA).
The number of web developers in the USA reached 320,709 in 2020, which was 174,300 in 2019. -(The USA Bureau of Labor Statistics)
New Mexico, Washington, Virginia, California, and Minnesota are some of the areas that offer the highest salaries. –(Zippia.com)
There are approximately 23 million and may reach 27.7 million in 2023 all over the world. -(C# corner)
America has the highest number of web developer employees in 2019, but predictions say India will take the first spot before 2023. -(C# corner)
Google appoints 6500 programmers per year, which is 5 times more than any other job positions offered by Google. -(Quora)
Chinese web developers have the highest educational experience (71.8%) globally and highly prioritized by foreign web developing companies. -(Alibabacloud.com)
The UK appointed 408 thousand employees in 2020, which was 21% more than the previous year. -(Statista)
So, assuming these global numbers, web development companies are constantly hiring and creating many positions. The best part is web developer's salary will always rise to make the job more prioritizable to the next generation.
One more thing is, companies rely on many crucial elements for their business, such as
High Technology
AI Interface
Robotic Production Line
Data Management
Safe Business Environment
Advertising
These business components can be perfectly handled by many types of web developers. That's why there is always a shortage of web developers and engineers. At the same time, this is one of the most highly valued jobs globally. Before applying anywhere you must know how to be a good developer.
How much do software developers make? There is no doubt that a highly valued job will come with much more in the salary amount. In America, the average salary of a professional and experienced web developer is 74,000 dollars a month.
Web Developers Genres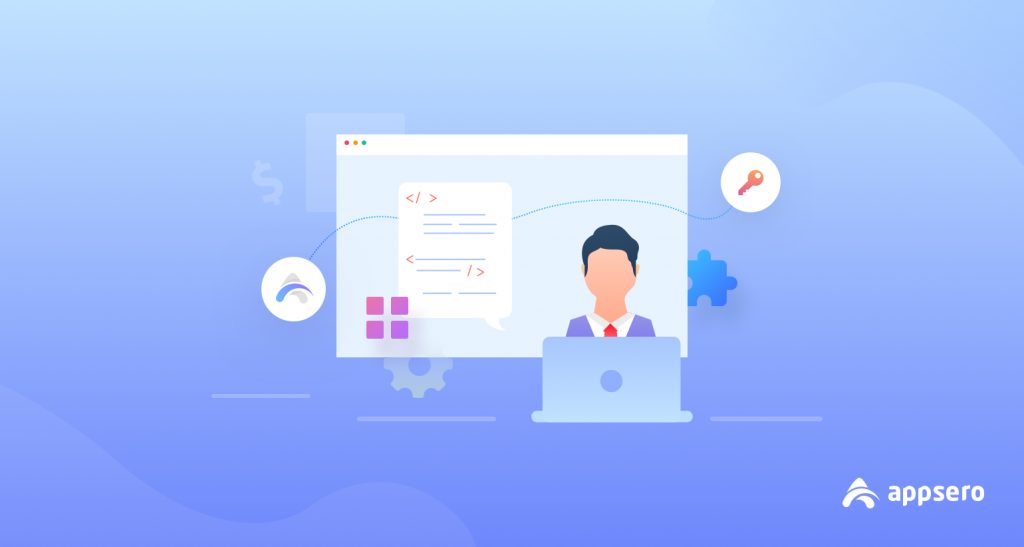 A website has many working parts that simultaneously work and make the website flow. The same goes for all types of apps, games, and computer programs. To run different pieces, you will need several experts.
The "web developing" can be used only as an alias for a much more comprehensive meaning. Knowing about these web developer types will help you to set up your career in this industry with ease.
Thinking about that, managers separated web development into 3 main genres.
The Interface Developers
Also known as the front-end developers create the appearance of a website. They are responsible for the front look, feeling, and other interactive elements of a website.
But, they are not the entire creator of a website. Many people think interface developers made the whole website and often confuse them with website designers.
The front-end developer has some crucial task to deal with-
All the visual elements of a website have to be organized.
Perfectly maintain click response rate.
Make sure that the website is beautifully presented.
Link all other pages together.
Responsible for creating smooth navigation throughout the website.
Maintain the website functionality.
Repair the bugs and present errors.
Everything you click, see, or read is part of a front-end web developer's work. Even how the website will be optimized in different devices is also handled by them.
Moreover, they prioritize user experience, technology implement hinges, efficiency, speed, and smooth functionality over various devices. So, front-end developers have to learn many machine languages like Java, HTML, Javascript, Query, AngularJS, React, C++.
The Outer-Face Developers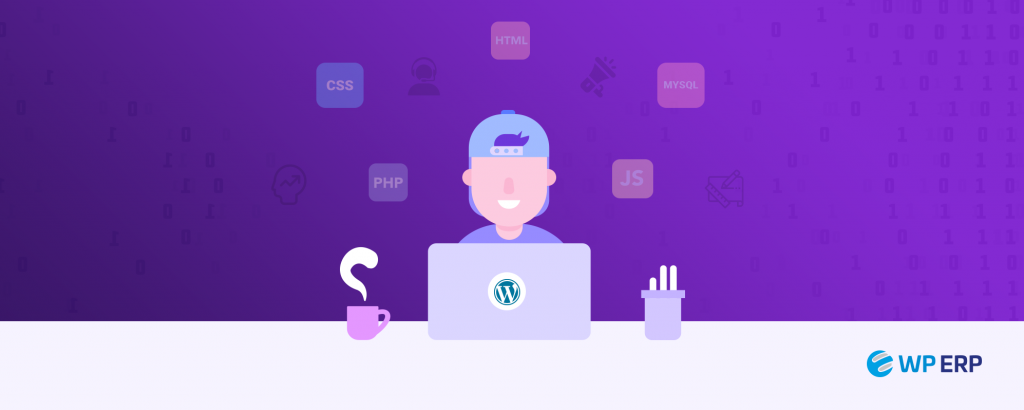 Also known as the back-end programmers keep the front-end developer's work precise. They are responsible for the flow of data from client to server. A back-end developer writes server-side codes.
The server-side codes store and sort all the essential data for internet users. Moreover, these codes are also responsible for smooth data flow from front to end.
The outer-face developers are working under the radar, keeping everything functioning. A back-end developer's work can be pretty tricky to understand.
A checklist that back-end developers have to complete-
A back-end developer will maintain the server, application, and database.
He has to keep the technology running to power the website.
They test and debug the back-end codes of a website.
A back-end developer is responsible for any types of changes to the website.
Here is a small example, think of a website as an online store. All the product descriptions, price, selling data, images, and employee data are stored on a server.
But, to change the price of a product, adding a new product, or adding an offer-events, will need modification on the old database.
Also, this new data has to be deployable on the online store. Customers will see this new data, add the product to their cart and proceed to the transaction. That means all these things help to engage the customer strongly.
All this is possible for a back-end developer's work. They made the code to make the process faster for the customer. Say thanks to these guys for your quick transaction.
A typical back-end developer will write in these programming languages, Java, PHP, C#, and MySQL. But, these languages are not final and may change depending on different working areas. Salute you, dudes 😎.
Multitasking Developers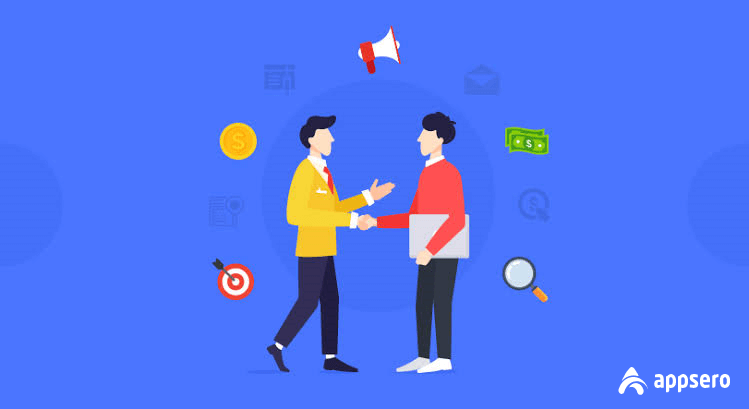 Multitasking developers are called full-stack developers that can work on both the back and forth of a site. Full-stack developers have a lot of experience with programming and machine language.
They are so expert that they can build an entire operating dynamic website alone. For expertise and experience, full-stack developers work well with both front and back-end developers.
Insanely talented!
However, some full-stack developers don't have much expertise in any part of the development. They are average on both sides or better at one part. These individuals will eventually become front or back-end developers. Seeing an actual expert developer on both sides is a 10/1 chance.
Full-stack developers do some usual things like troubleshoot any errors in the code and speed up the development process. And there are no boundaries for any particular types of languages.
Some Other Types of Web Developers
Besides the main 3 categories, there are other categories of web developers who work differently,
1. Mobile Web-Programmers
These developers mainly focus on the responsiveness of a mobile-optimized website. They also work on software and app configuration for mobile devices.
2. WordPress Devs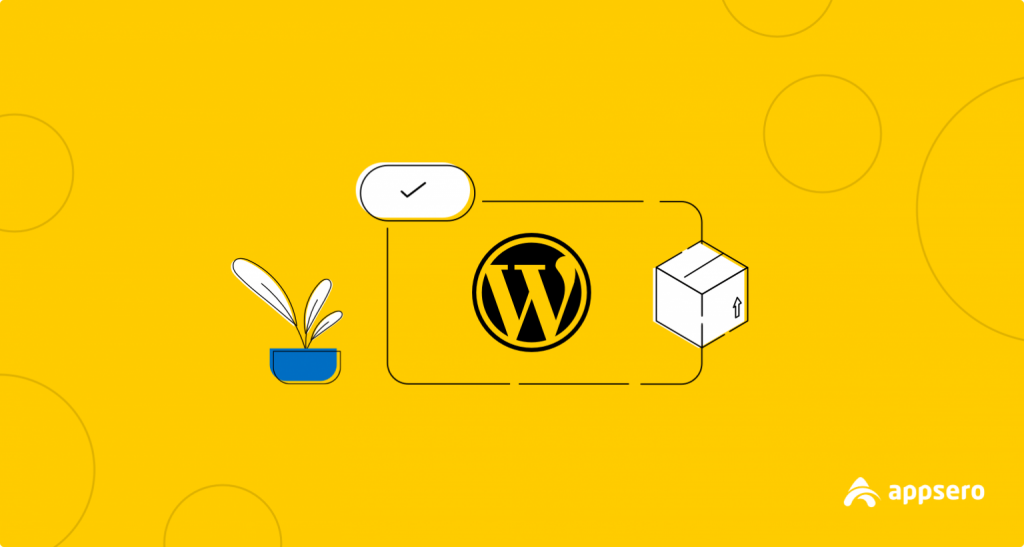 WordPress is the largest website launch and monitoring platform in the world. Some developers only work in WordPress, while others may work in other content management systems. However, WordPress devs must know PHP and HTML. WordPress developers mainly manage websites and create plugins & themes.
3. Security-Related Developers
Some websites contain a lot of confidential information that needs serious security. Some web-security developers may even know legal hacking.
The job description is pretty simple, always check for any virus or bug, predict and protect the website from any hacks, and gain insights on an offensive competitor online.
Other than these developers, there are way more developers to cover in this article.
The Difference in Web Developers Salary for Individual Countries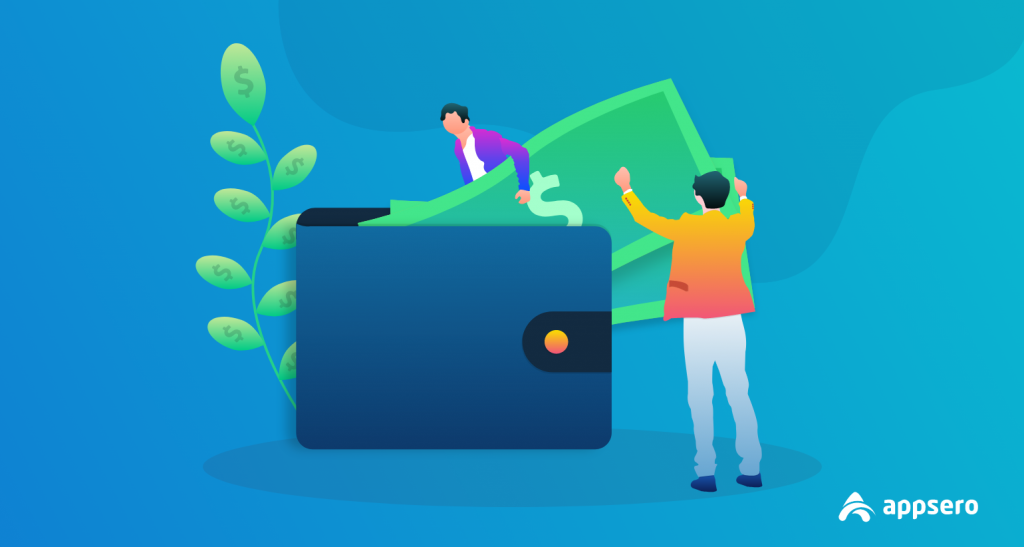 Not all countries pay the same amount of monthly or yearly salary. An average Russian web developer salary is 10 times that of an Indian web developer.
Also, the salary will depend on various factors, such as the hiring company, candidate's expertise, location, skill, and past job experience.
So, how much do developers make in different countries? The below information will help you to understand the software developer payscale for different regions of the world.
Web-Developer Salary for Different Countries (In USA Dollar)
Countries (Most Paid)
Joining Salary(monthly)
Average-Highest

Middle Salary(Yearly)
Average-Highest

America
$6500-$10,200
$78,000-$122,000
China
$1600-2500
$21,000-35,000
Russia
$1200-1800
$9300-27,000
Japan
$4000-6500
$29,813-81,180
Canada
$4712-6000
$66,000-131,000
Denmark
$3000-9319
$32,373-112,161
France
$4300-6800
$51,600-82,076
United Kingdom
$7481-11,894
$89,810-142,848
Spain
$2900-4600
$35,016-55,686
New Zealend
$5081-8084
$61,000-96,700
Australia
$5284-8392
$63,500-101,024
Germany
$4011-6380
$48,139-76,580
Singapore
$4935-7864
$59,246-94,374
India
$372-592
$4476-7110
In the above table, you will see the highest salary country is America and the lowest-paid country is India. The second highest in Canada. One interesting fact is, China has the highest number of educated web developers in the world.
Salary: Software Developer vs Web Developers
Not all developers are the same and they do different types of jobs. For this reason, entry-level software developer jobs salary is inconsistent. Later, the pay scale will increase depending on how much work they are doing. The working place and work difficulty can also be variable for increasing the salary.
What do Software Developers do? What is their Monthly and annual salary?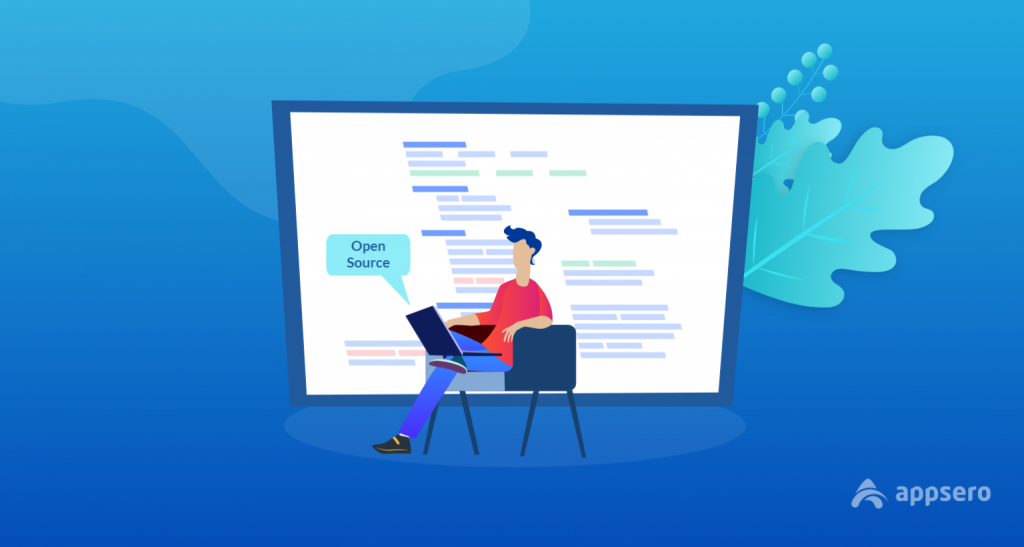 Usually, software developers write code for software and apps, but sometimes developers write code for games. They start writing code from scratch and determine the entire outlook, objective, and usability of the software.
Moreover, they also make the application mobile-optimized or only make for one proportion capability. These apps can be anything, such as web apps (Facebook, What's up, Twitter), game applications, web tools (Photoshop, VPNs, Video player), etc.
The monthly average salary of a software engineer in the USA is $7500 to $12,500. However, it's still not 100% accurate because many companies give more or less.
The annual salary of a software developer is $108,734 to $125,845, with a $400 salary bonus per year.
What do Web Developers do?
Web developers create an entire website from scratch or manage a website for a client or customers. Sometimes they work together and build a big platform or develop a small website alone.
Why is there a Difference in Software and Web Developer' Salaries?
You may ask why the average salary for a software developer is more than a web programmer or developer when their work is similar? Cause building software requires more time and effort than a website, and engineers have to check every code present in the software.
There can be a lot of tests, errors, and bugs to handle. This process may take years to finish with a chance of failure. If they fail, they have to start all over again. So, software development is stressful work.
Take an online WordPress plugin-making company as an example. Before even having an existing functional plugin software, they create a website to promote their product.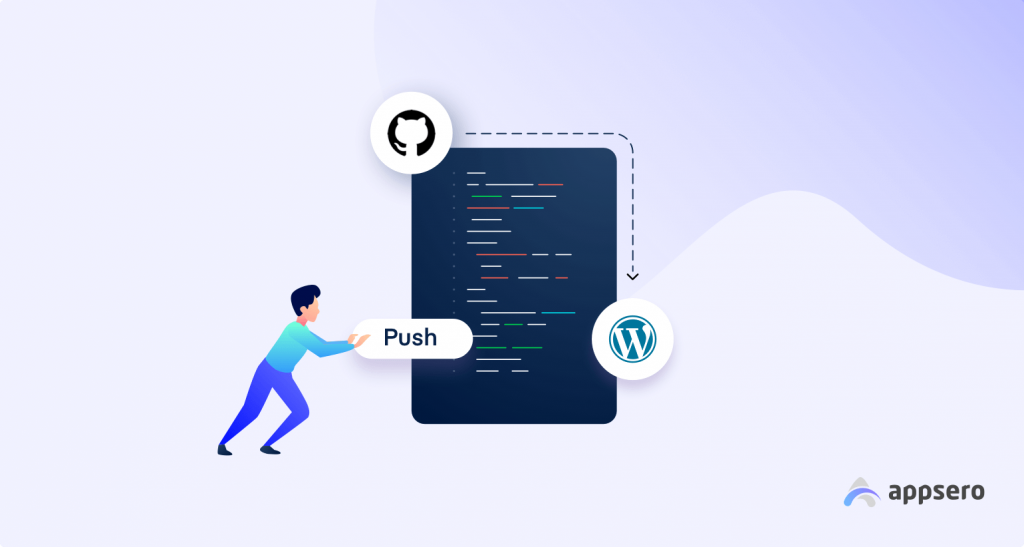 One by one, they create a blog section, portfolios, email campaigns and make their website mobile optimized. But, the work still is not finished yet.
The entire website needs to be perfectly organized and beautiful for the customers to engage in a buying offer. Moreover, it has to be educational. Yep! It takes a lot of time to make a website.
Now, multiply this time by 5, and you will get the software-making time.
Did you know, CD Projekt gaming studio released Cyberpunk 2077's trailer and started their promotion in 2013. But, the actual game was released 7 years later on December 10, 2020.
Different Salaries According to the Level of Experience
In this section, we will know different salaries for developer job positions. There can be many job positions at the same company or just one. Learning this information will help you grow your skill position-wise.
Web Developer Salary (Internship)
Interns in web development can be compared to students. Companies like to hire students to create an existing group of experts from the beginning. Make money as a web developer is hard for these people.
That's why the internship program in web development is pretty popular in many countries like- Denmark, America, Australia, France, UK, Saudi Arabia, and Korea. It's becoming popular in other countries as well.
Internship jobs are also beneficial for interns to learn from the experts and get paid while learning. Internship jobs will help them acquire real-life experience, which they can never find from studying books or attending classes. Later, these life experiences will help them increase their worth in this industry.
As you can see, internship jobs are made to allow the prospect to learn and gain experience while being serviceable. So, the salary is not that much.
How to make money as a web developer, beginner level actually? Well, the monthly salary is around $4000-$4500. This pay scale depends on the skill, company, and location.
The yearly salary can be $55,000 lowest and $127,000 to be the highest. – ZipRecruiter
Web Developer Salary (Entry)
The first 6 months (Sometimes a year) after joining the post can be considered to be entry-level. Almost every appointed person has to be on the entry-level and pass the time before the first promotion.
But, the company can create exceptions for highly trained and motivated personnel. Even there is a chance that a hardworking entry-level web developer can get 4 promotions a year.
However, some companies don't allow any promotion for a fixed amount of time, even performing well in work. This pause in the progression can create dissatisfaction for many web developers.
Here is a quick tip for you, try to avoid those jobs that don't include promotion information in the interview. There is a 50% chance that the company has set a fixed time limit (more than standard) for all new employees.
The average weekly salary for an entry-level web developer in America is $850, and the monthly salary ranges up to $3608-$4000. Same as the internship job, this pay can also change depending on location, skill, and experience.
The annual salary of an entry-level developer ranges up to $22,500 lowest and $75,000 highest. – ZipRecruiter
Web Developer Salary (Manager)
The COVID-19 pandemic forced many companies to decrease the average salary of many appointed developers. Most of these developers were manager level highly experienced personnel.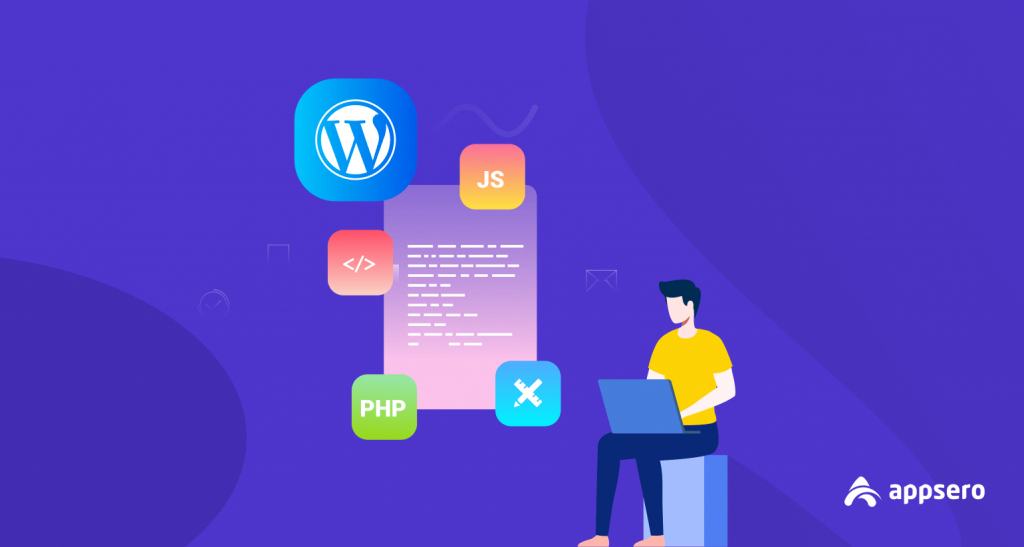 However, this salary decrease was not enough for the company. That is why many marketing and software companies fired their most paid developers.
Even now, the situation has not changed, and the salary for web developer managers has significantly decreased. What a cursed time we are going through!
Until March 2020, the average base salary of a web developer was $96,366 in America.
The range base salary was $39,000 low to $171,500 highest. The monthly base salary was $8,030, and the weekly pay was $1,853. –ZipRecruiter
The recent update on web developer manager salary on Indeed is different. The average annual salary of a web developer manager until May 2021 is $58,024, which is almost 35% less than the previous year. The same goes for monthly and weekly salaries.
The average monthly payroll now ranges between $4,000 to $4,500 in the USA.
What is the Freelance Web Developer Salary?
Freelancing is not an organizational job or work. Well, not everybody loves the old 9 to 5 daily routine job and fits in perfectly. Moreover, a job means you are bound to something official until you retire. So, freelancing is a perfect way to introduce yourself to traditional web development.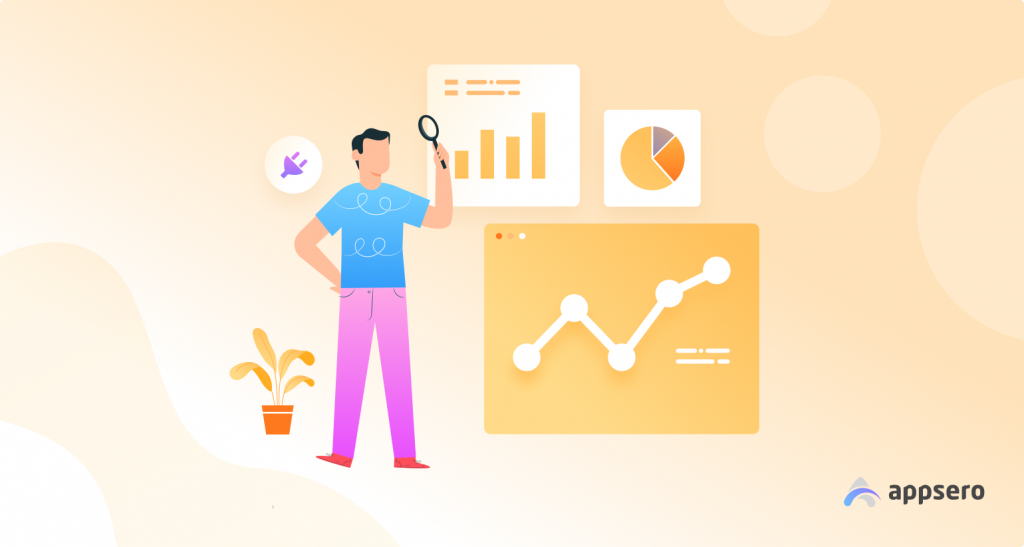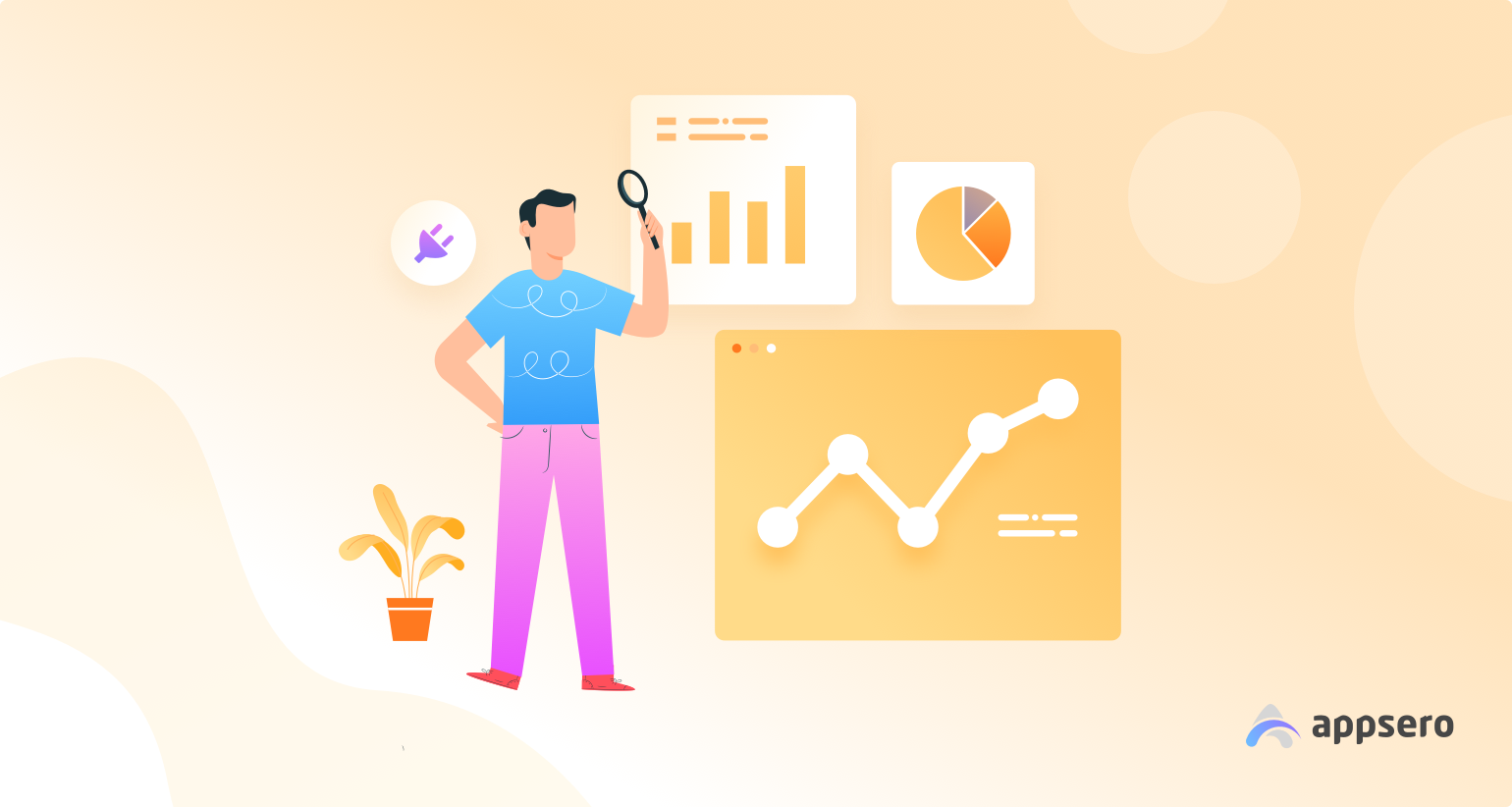 The best part about freelancing is you don't need any types of educational certification to prove anything. If you have expertise in a particular field of web development, then you can start anytime.
All you need is some knowledge of machine languages and marketing. Online platforms such as HubSpot, FreeCodeCamp, Coursera, Codeacademy, and W3Schools can help you get that initial knowledge.
Freelancing can also help you to get the best experience for later organizational jobs.
However, there is some debate about the salary of a freelance web developer. In some countries, the freelance web developer salary is not so much. And, the industry is getting overpopulated with new freelancers every day.
The starting income may be a little less than average, but it will increase after a couple of months.
The starting average salary yearly of a freelancer is $46,000 to $50,000. The lowest salary can be the lowest $22,000 up to the highest $96,000.

–Glassdoor
Web Developer Salary Based on Programming Languages
How much do developers make for individual programming languages? Well, job holders highly prioritize candidates with compelling programming language expertise. Some programming languages get more prioritized than other languages.
Take Java as an example. Java programming language has the highest demand (40%) for the web developer job resume in the USA.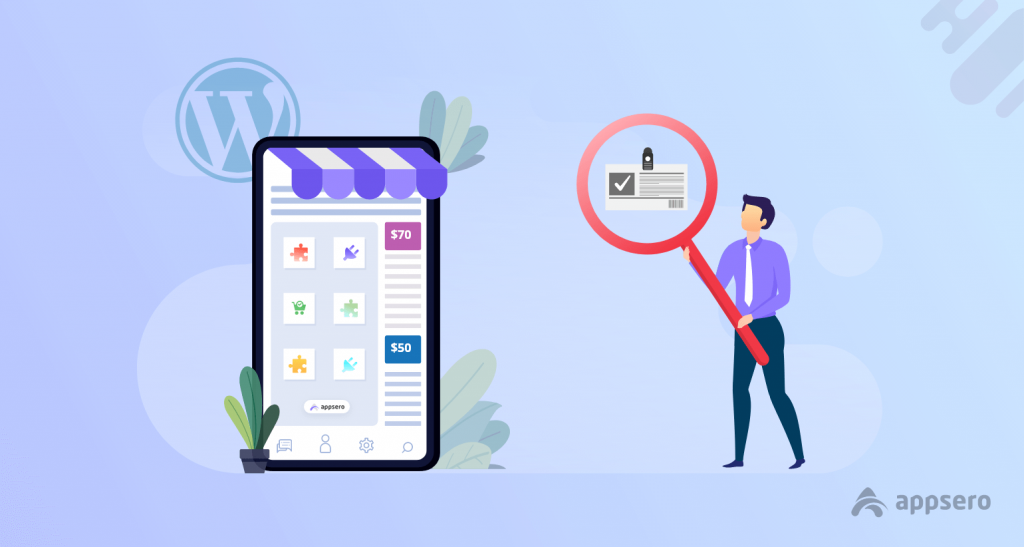 Even if you have expertise over one language and less expertise over other languages can help you to get your desired job.
Always check Glassdoor, Indeed, SimplyHired, and Linkedin to get the best information on the latest job news.
Here is a quick overview of how much the programing language is in today's market,
Programing Language Expertise Salary (Based on Popularity)
| | | |
| --- | --- | --- |
| Language | Payscale (Yearly) | Usage Rate in Internet |
| Python | $100,500 | 44% |
| Perl | $98,200 | 3% |
| PHP | $63,832 | 79% |
| HTML | $58,176 | 63% |
| C++ | $100,500 | 23.9% |
| Javascript | $97,039 | 67% |
| CSS | $94,113 | 63% |
| SQL | $72,282 | 54.7% |
| Powershell | $109,359 | 33% |
| Typescript | $125,000 | 25.4% |
The Bottom Line
There can be a lot of jobs and data to think about before starting the ultimate preparation. Start from an area suitable for you and stick until you become an expert. The same goes for a programming language.
One interesting thing, you will find all the crucial information about web development on the internet. But, try some online courses and communities to learn together. Just remember to take enough breaks while giving your best.
If you have any other questions besides how much do developers make, then let us know in the comments. Our experts will be delighted to help you out.
Have a nice day, and welcome to the community of web developers.
Subscribe To Our Newsletter
Don't miss any updates of our new templates and extensions
and all the astonishing offers we bring for you.